The Power of Natural Ingredients in Skincare: Harnessing the Benefits
Posted on July 15, 2023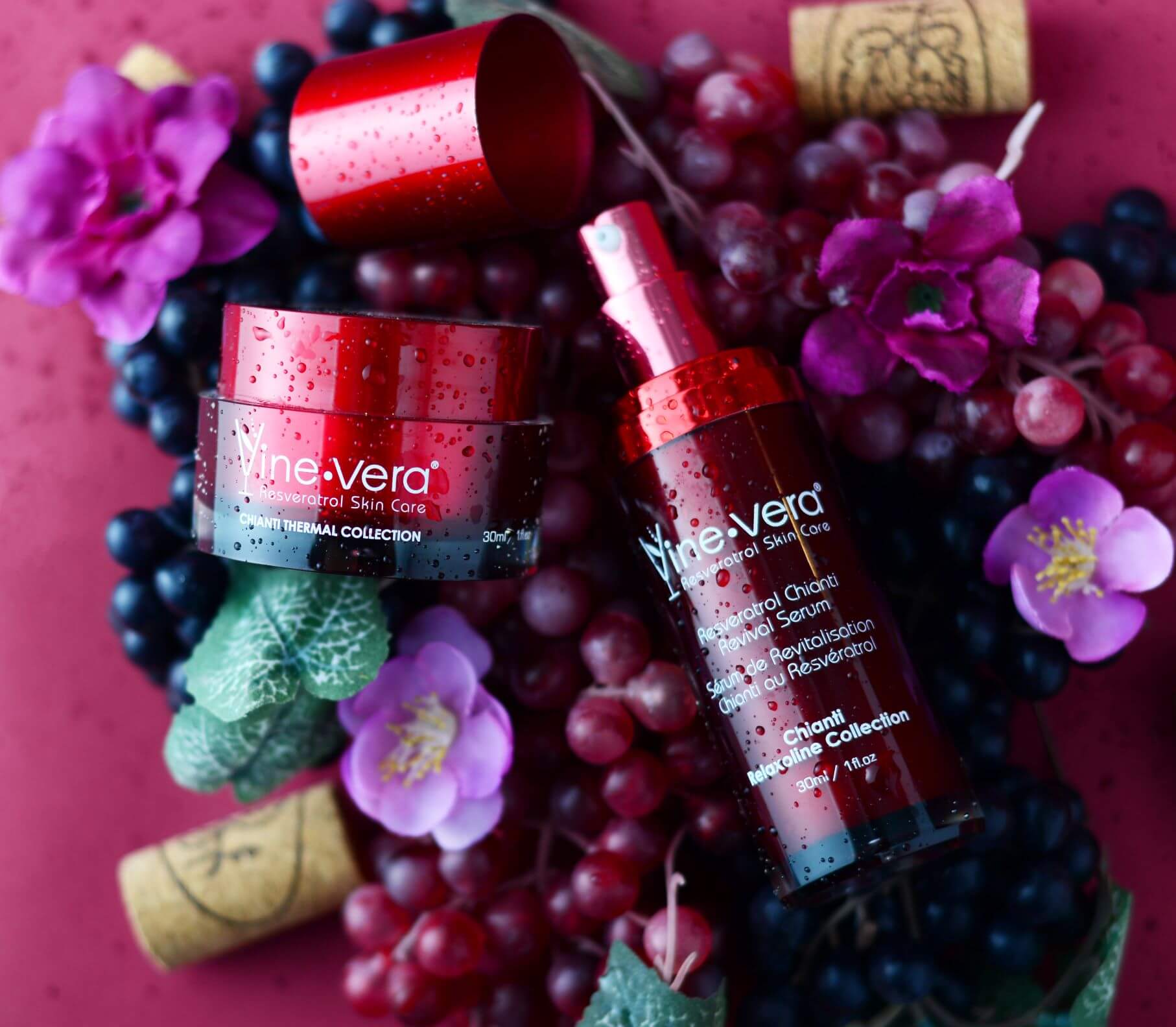 Natural skincare ingredients have been soaring in popularity lately. People are now rightly paying more attention to the compounds that they're putting onto their skin, veering away from synthetic chemicals in favor of ingredients that have been derived from the natural world.
At Vine Vera, we're all about harnessing the power and benefits that natural skincare ingredients have to offer. Whether you're hoping to reduce the appearance of wrinkles, fade the visibility of dark spots, or give your skin a moisture boost, here are some of the most potent natural ingredients to try:
Resveratrol
Let's begin with resveratrol – our signature ingredient at Vine Vera. It's a powerful polyphenol that's naturally produced by more than 70 different plants, including grapes, blueberries, and plums. 
Resveratrol is an ingredient that has been subjected to a fair bit of scientific scrutiny. However, the results have always been impressive. Research shows that not only is resveratrol capable of significantly reducing the appearance of skin aging, but it also brightens the look of the skin and soothes the feeling of inflammation. Even better, it leaves skin cells feeling protected against environmental damage, therefore preventing more visible signs of aging from appearing.
Resveratrol is an ingredient that just about everyone would benefit from. This is why we've included it in every single Vine Vera product. Whether you're shopping for a face cream, a body scrub, or anything else, go for a Vine Vera formula and you'll be treating your skin to resveratrol too.
Aloe Vera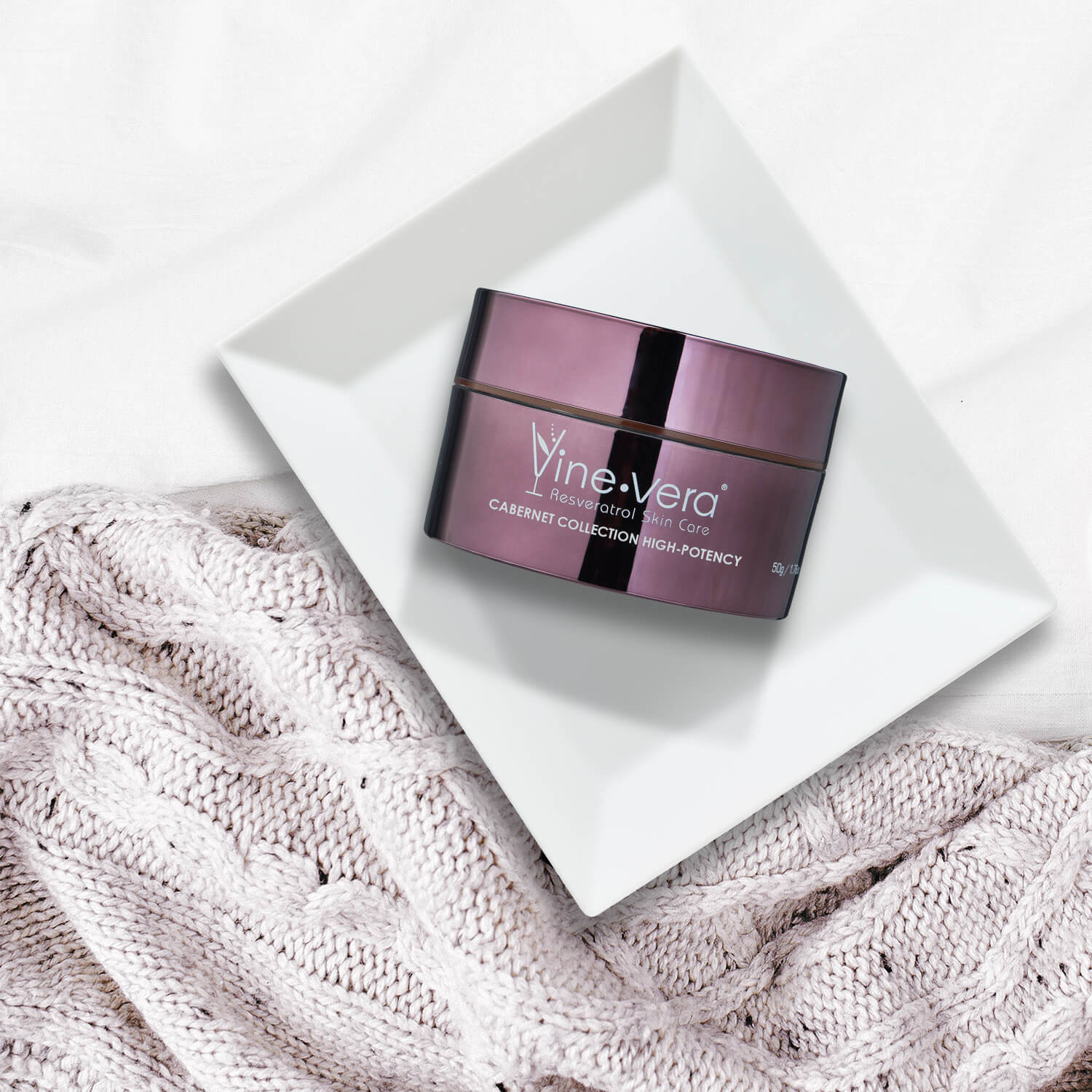 You're probably already familiar with some of the benefits that aloe vera has to offer. It's a go-to ingredient for dealing with sunburns because of how effectively it soothes the look and feel of inflammation. It feels incredibly calming and rejuvenating on the skin, and this is down to how it's loaded with over 75 bioactive compounds, each one able to boost the complexion in its own way.
Aloe vera is another ingredient that you'll find in several Vine Vera products. However, if you want to maximize its complexion-soothing abilities in the face of UV rays, turn your attention to the Vine Vera Resveratrol Cabernet Replenishing Moisture Cream SPF 30. 
Not only will this aloe vera-infused moisturizer protect your skin from the sun, but it will also soothe, soften, and hydrate your complexion. It's rich in antioxidants too. As a result, this formula is also capable of diminishing the appearance of any existing sun damage on your face.
Green Tea Extract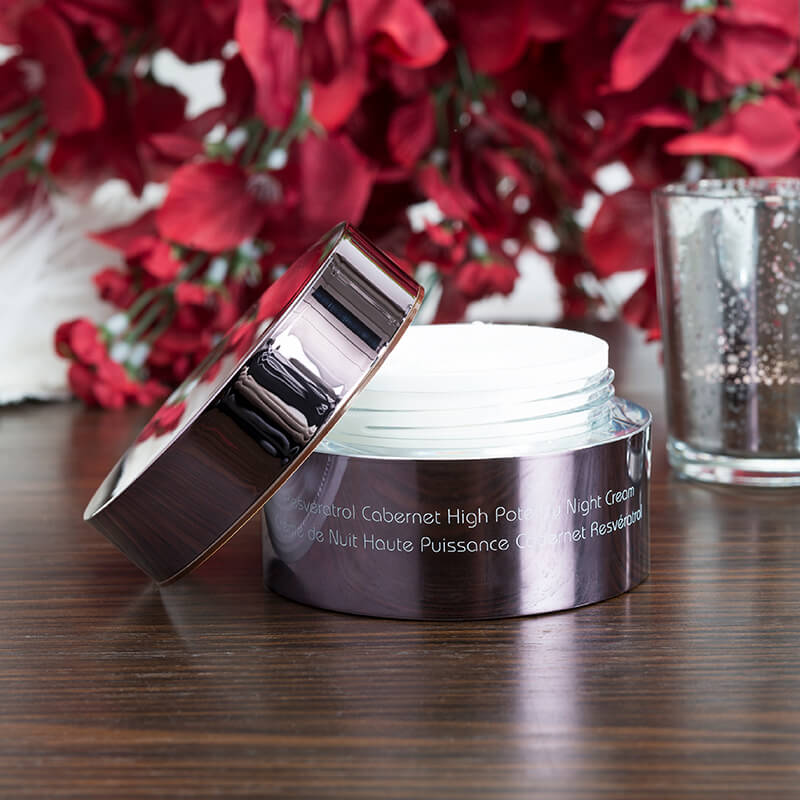 Some natural skincare ingredients have earned themselves cult status over the years, with green tea extract being one of them. While all botanical ingredients contain antioxidants, green tea is thought to be superior because of its EGCG content. EGCG is a catechin that's abundant in green tea. It's a superstar at repairing the appearance of many forms of skin damage.
This makes green tea extract the perfect ingredient to use in your evening skincare routine. Its powerful antioxidants will help to counter the visibility of any damage that your skin has experienced over the course of the day. It will quickly restore a healthy-looking complexion while you sleep.
That's why you'll find the ingredient in the Vine Vera Resveratrol Cabernet High Potency Night Cream. This moisturizer also boasts aloe vera extract to keep the skin feeling soothed while you snooze, plus vitamin A and B3 to rebalance the look of your skin tone, so that you wake up with a brighter and more radiant appearance.
Apple Stem Cells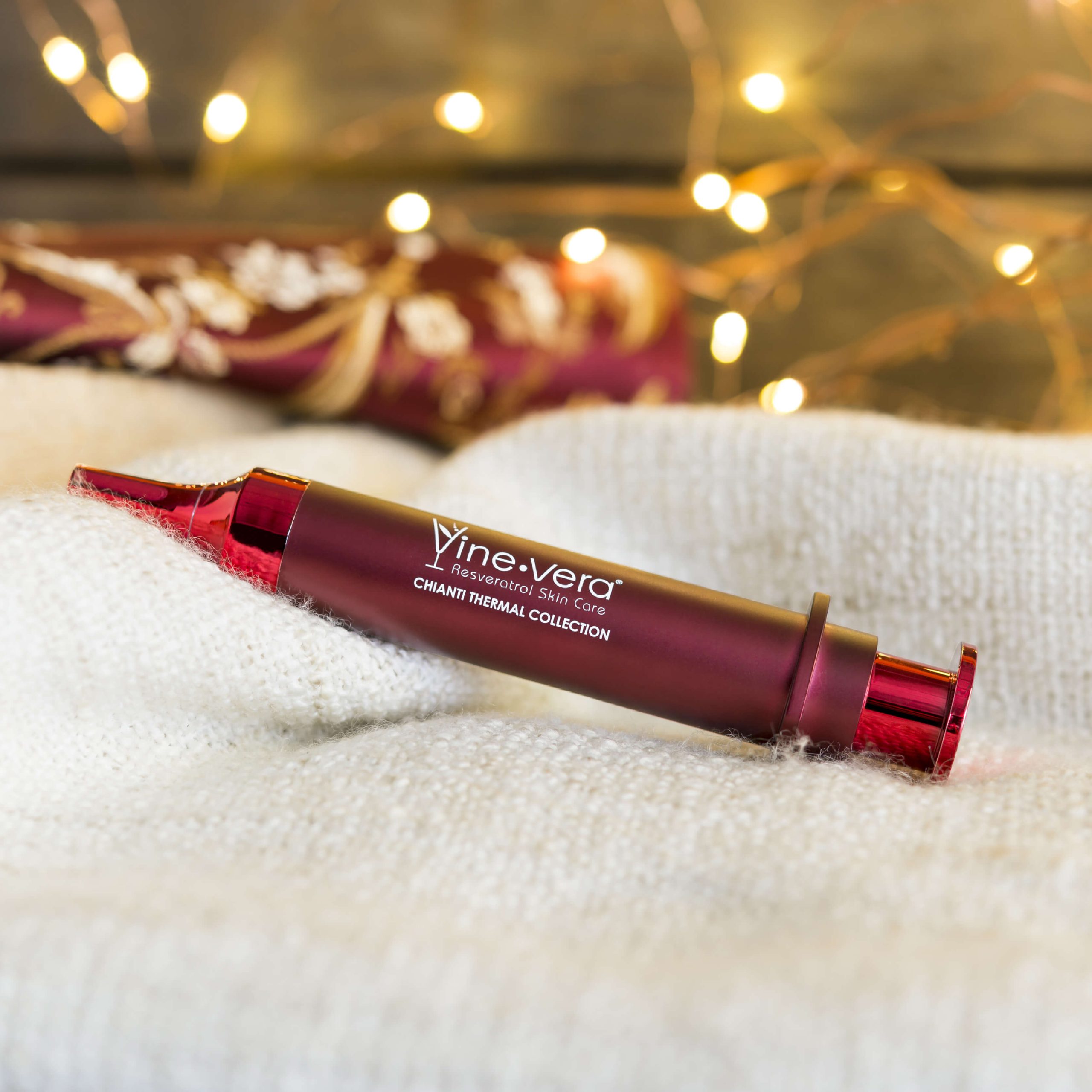 We've already featured a few ingredients that can help to reduce the visible effects of sun damage, but here's another one; apple stem cells. 
Although not quite as well-known as green tea or aloe vera, this botanical has been proven to help reduce the appearance of UVB damage. UVB rays target the outermost layers of the skin, causing dark spots, sunburns, and blistering. By adding apple stem cells to your skincare routine, you'll be able to keep the appearance of all those issues at bay. This ingredient will ensure that your skin always looks clear, balanced, and bright.
How can you add this ingredient to your skincare routine? With the Vine Vera Resveratrol Chianti Age Correcting Syringe. This highly concentrated solution comes with a specialized applicator that enables you to easily target specific areas of your face that are displaying visible signs of damage. With a combination of apple stem cells, rose stem cells, sodium hyaluronate, peptides, and resveratrol, this powerful product boasts some of the best skincare ingredients around for reducing the visibility of skin damage and aging.
Licorice Root Extract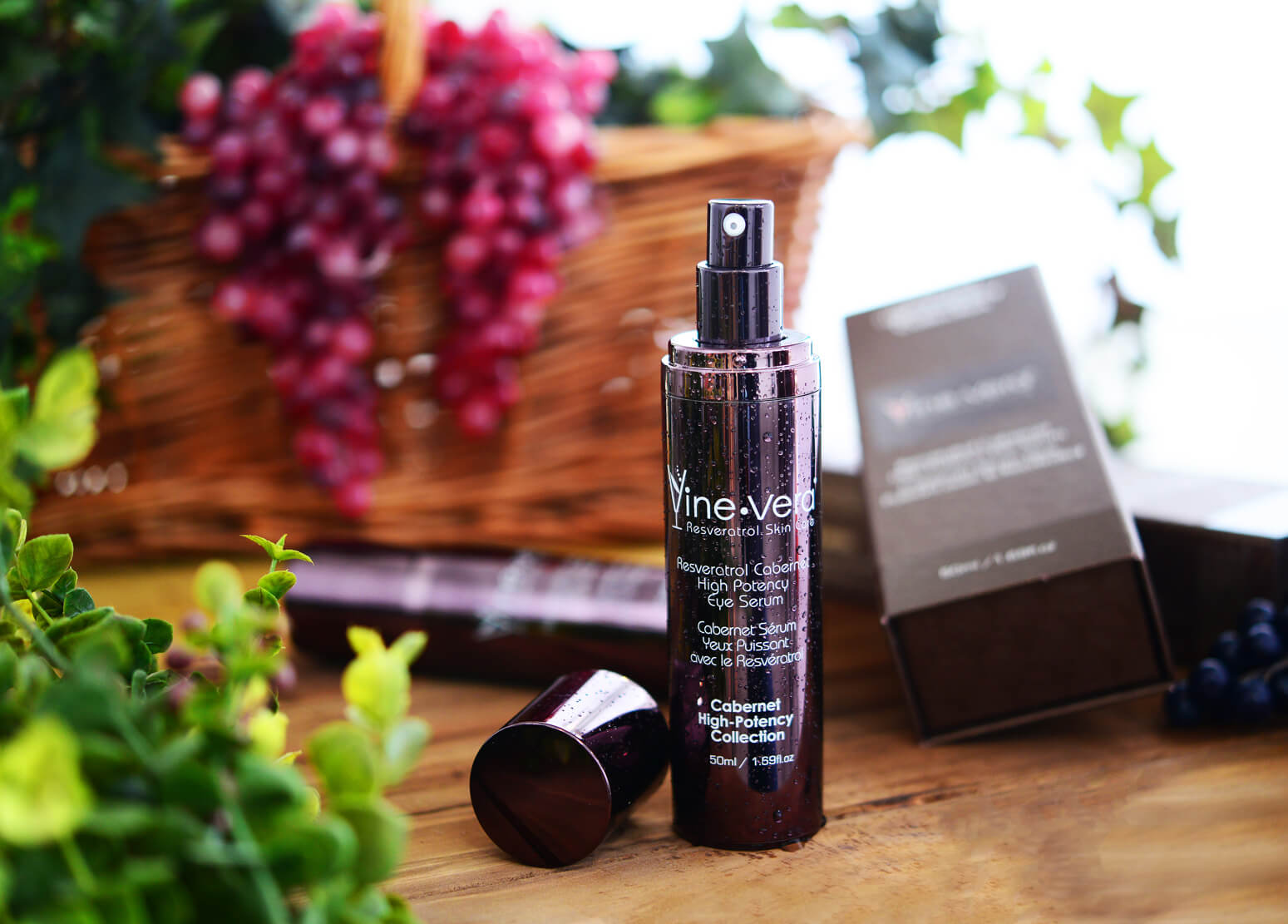 It doesn't take much for the skin to end up looking discolored and uneven. Everything from sun damage to aging to acne can cause dark marks and shadows to appear on the skin. While many people turn to chemicals to help them lighten the look of this discoloration, there are several natural skincare ingredients that can help too, without any of the side effects that chemical lighteners can trigger.
Licorice root extract is the perfect example. Studies show that it's a fantastic ingredient for lightening the look of hyperpigmentation and shadows. It leaves the skin looking better balanced and more even, therefore giving it a brighter finish too.
Since many people experience discoloration in the eye area, we've formulated our Resveratrol Cabernet High-Potency Eye Serum with licorice root extract. It also contains a number of other natural skincare ingredients that help to brighten and de-puff the complexion, including sage, comfrey, and golden seal root.
Shea Butter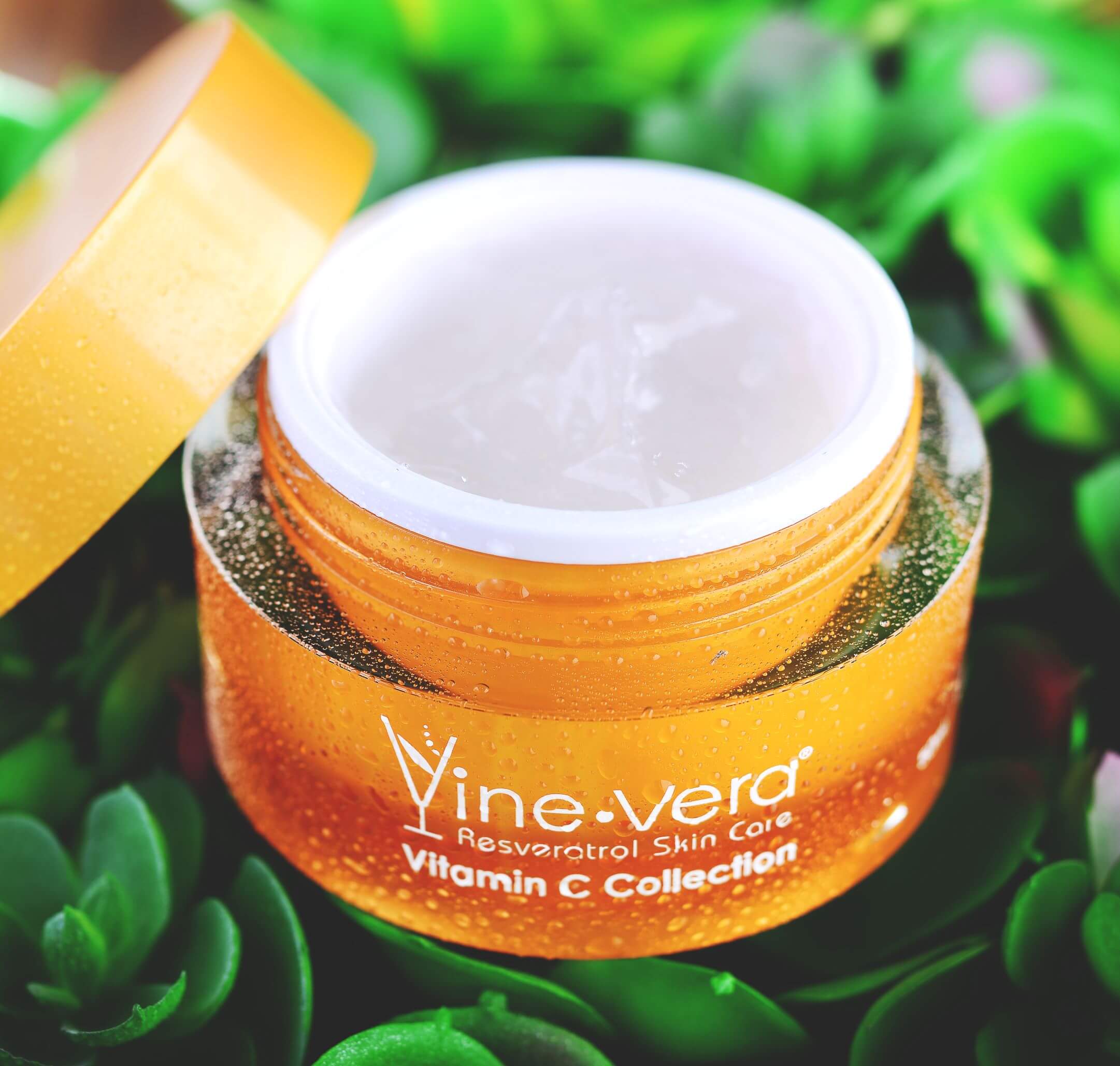 Struggling with dry skin? There are plenty of plant butters and oils out there that can help with this, with shea butter being one. Obtained from the nuts of the shea tree, shea butter is packed with vitamins, antioxidants, and fatty acids. It provides the skin with a dose of moisture while also sealing off the skin's surface. This prevents that newfound moisture from evaporating, keeping the complexion soft, supple, and hydrated for hours.
Due to these properties, shea butter works beautifully in moisturizers. That's why we've added it to our Resveratrol Vitamin C Moisturizer. While shea butter soothes and softens the feel of the skin, vitamins A, C, and E work to brighten and rejuvenate the complexion. Along with a variety of other antioxidants, these skincare ingredients not only hydrate and moisturize the skin but will also assist in reducing the appearance of skin aging and damage.
Caffeine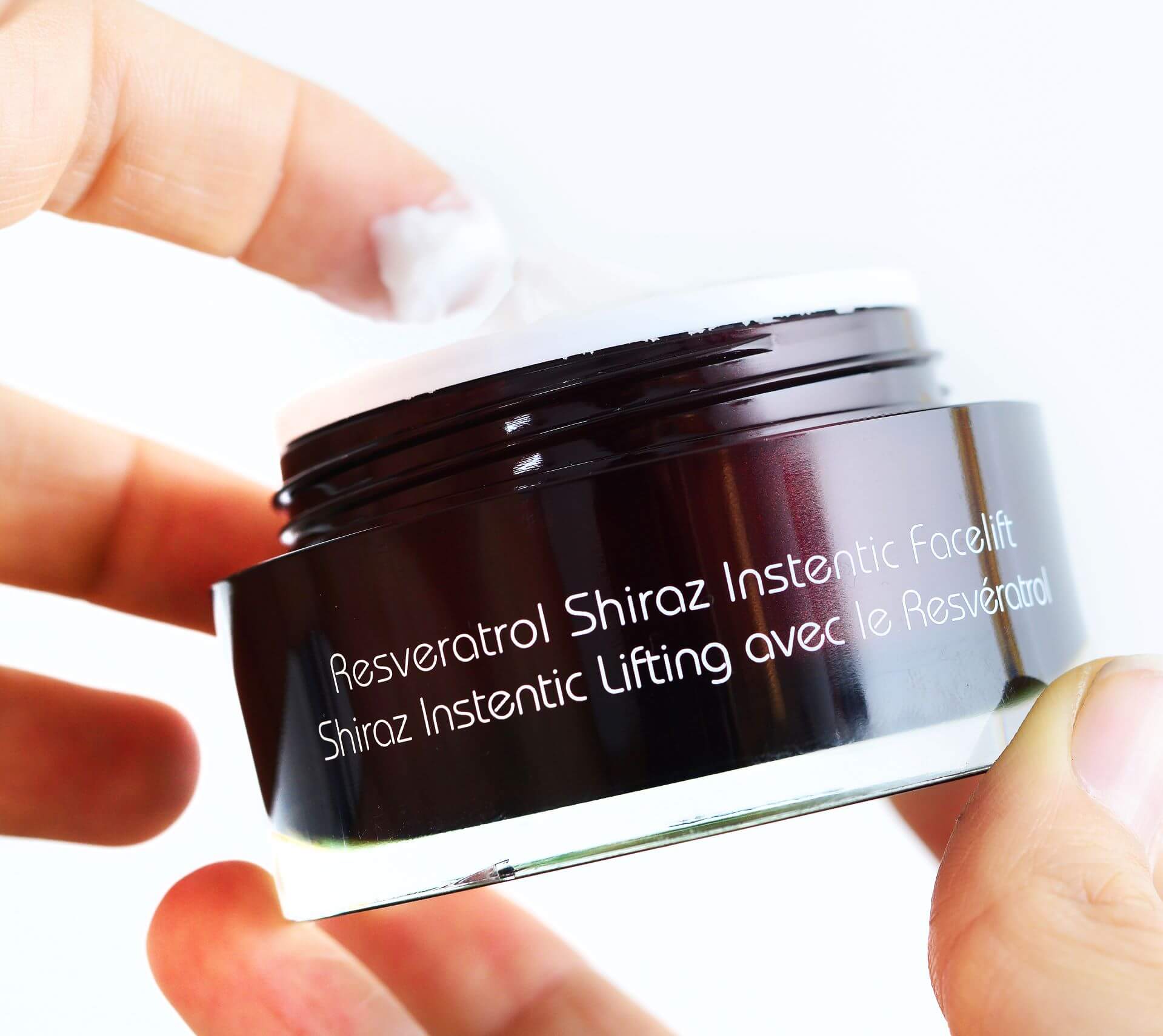 If you're a coffee drinker, then you'll be all too familiar with how caffeine is so effective at perking a person up. This is why so many people find it difficult to kickstart their day without their morning cup of coffee!
Well, when it comes to your complexion, caffeine has a similar effect. It leaves the skin feeling stimulated, perking up the appearance to leave it looking revived. It's a great ingredient for lifting and tightening the look of the skin, which is why you'll find it in the Vine Vera Resveratrol Shiraz Instentic Facelift.
This moisturizer focuses on boosting the look of elasticity in the skin. With the assistance of caffeine, DMAE, squalane, and vitamins, it's a formula that will leave your skin looking firmer, tighter, and younger. 
Cucumber Fruit Extract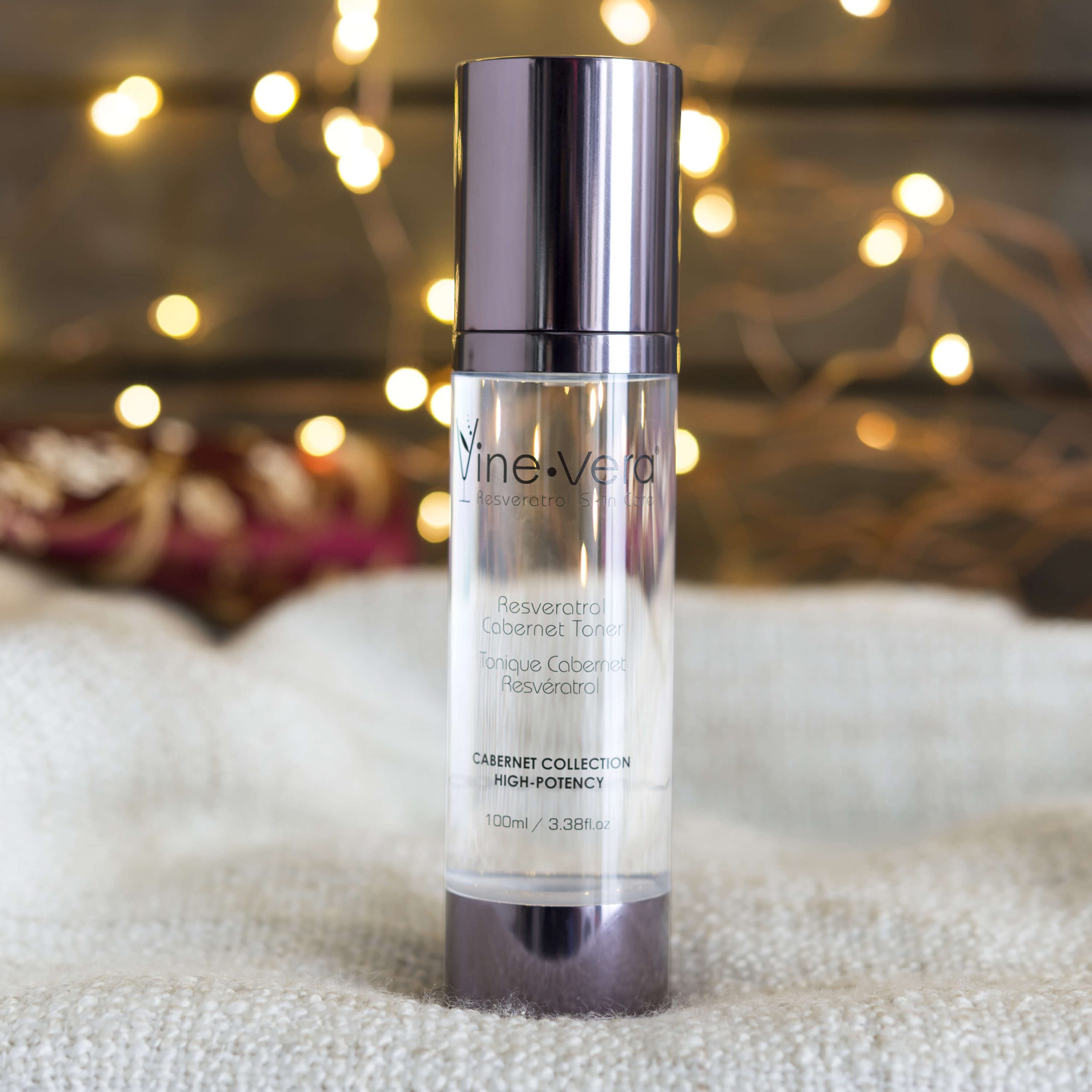 We've already mentioned how some natural skincare ingredients, such as aloe vera, are great at soothing the feeling of inflamed skin. Well, other ingredients do this too, with cucumber fruit extract being a top contender. 
If you've ever placed cucumber slices over your eyes, then you'll already know how calming and restoring this ingredient can feel. In extract form, this is enhanced even further. Cucumber fruit extract can effectively soothe the look of puffiness, redness, and irritation. At the same time, it also hydrates the skin, making it quite the multitasker!
These complexion-soothing properties make it the perfect ingredient to have in a toner, just like the Vine Vera Resveratrol Cabernet Toner. This formula combines a few different natural skincare ingredients that each calm the complexion. From cucumber fruit extract to chamomile extract to aloe vera extract, it's easy to see how this toner is so good at eliminating any post-cleansing irritation that the skin may be experiencing.
Witch Hazel Extract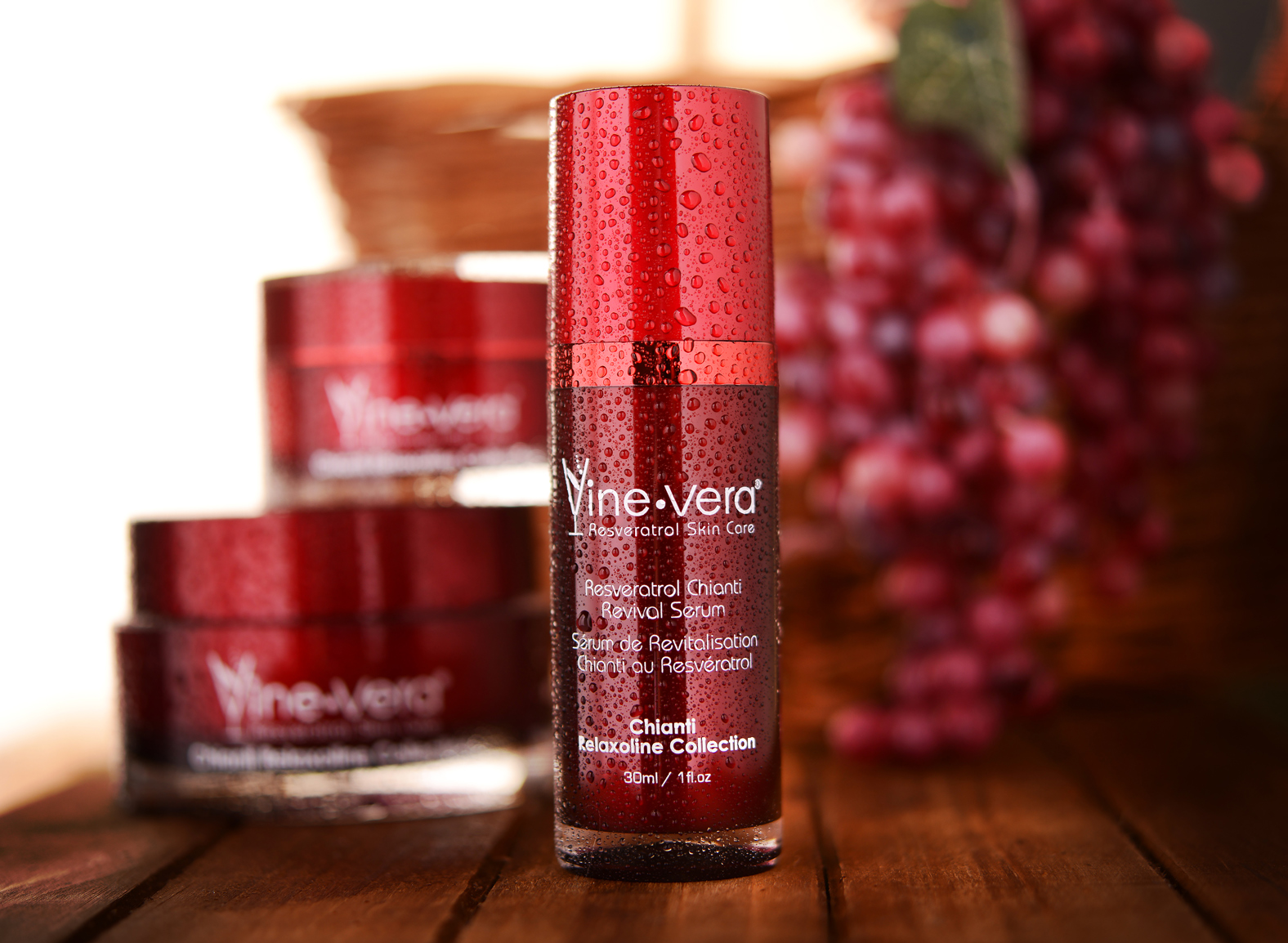 If you have acne-prone skin, then witch hazel extract may already be a big part of your skincare routine. If it's not, you're missing out. This is a botanical that can really help anyone that's struggling with an excessively oily complexion.
How does it work? To start with, witch hazel is great at reducing the feeling of inflammation in the skin. As you probably know, inflammation triggers acne breakouts. This makes witch hazel a great ingredient for preventing the appearance of acne in the first place.
Many people with oily skin also suffer from enlarged pores. Witch hazel can help with that too. It tightens the visibility of pore openings, making the pores look far less noticeable. 
To add witch hazel extract to your skincare routine, check out the Vine Vera Resveratrol Chianti Revival Serum. In addition to witch hazel, it contains a few other natural skincare ingredients that can help with the feeling of oily skin and acne, including licorice root extract, vitamin C, kojic acid, and seaweed extract.
Kaolin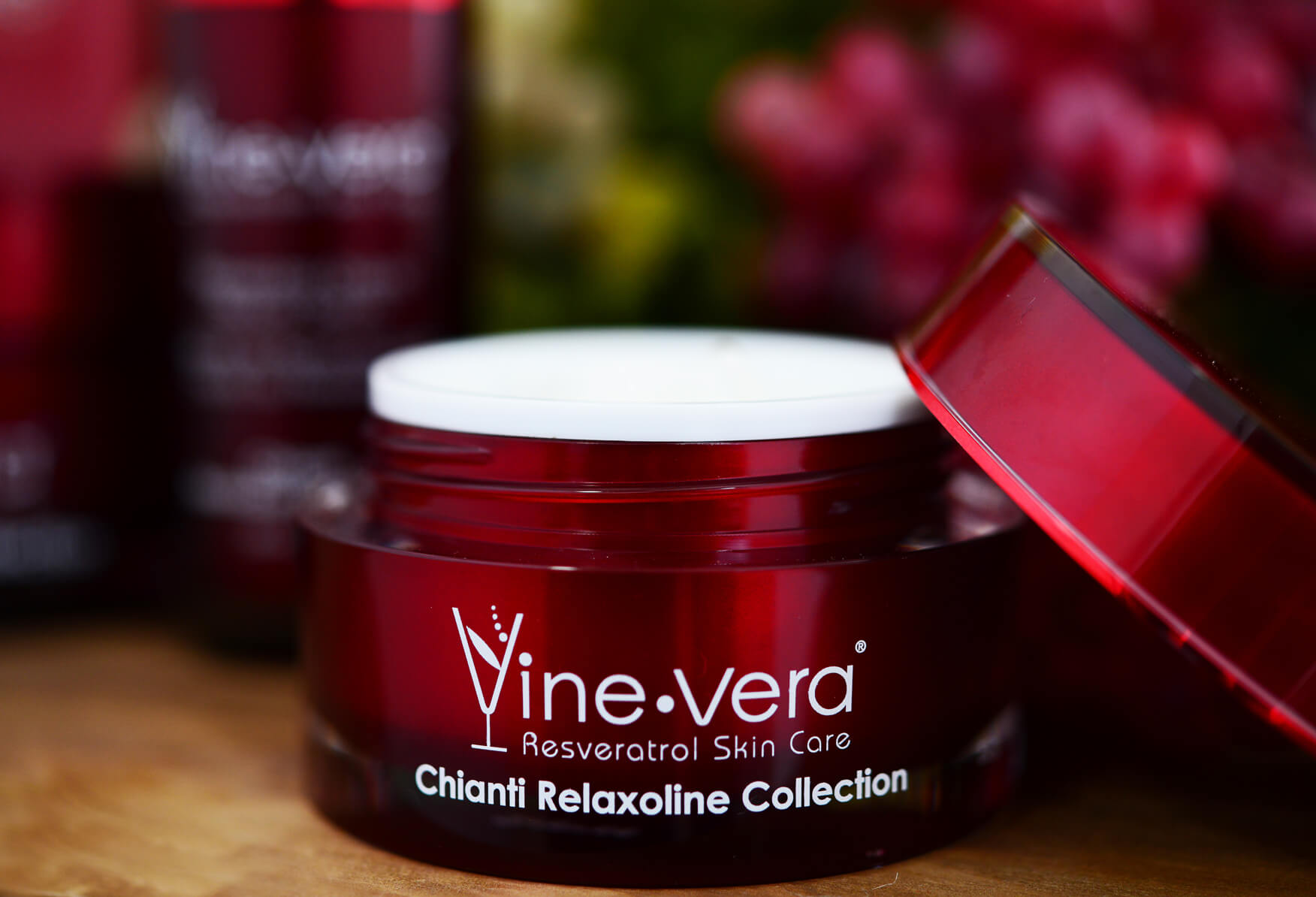 Last but not least, let's talk about kaolin. It's a clay that's extremely effective at drawing impurities and excess oil away from the skin. Although primarily loved by people with oily, congested skin, kaolin works well on all skin types. It leaves the skin feeling deeply cleansed and detoxified, which is something that everybody would benefit from!
Kaolin works best when used as a face mask, with the Vine Vera Resveratrol Chianti Thermic Mask being a great example. This unique mask gently heats up as it's applied to the skin, which intensifies the detoxifying feeling that the mask provides. With a combination of lemon peel extract, vitamin C, and coffee seed extract, this mask always leaves the skin looking refreshed, restored, and radiant.
Experience the Best Natural Skincare Ingredients From Vine Vera
Natural skincare ingredients hold so much promise. No matter your skin type or the skin concerns you're struggling with, you can be sure that there are several natural ingredients out there that can give your skin exactly what it needs to feel restored once again. Work your way through the ingredients featured above by adding each one to your skincare routine and you'll soon have a whole new appreciation for the immense power that each botanical offers.
Click here to explore more natural skincare ingredients by browsing Vine Vera's bestsellers.