9 Must-Try Skincare Ingredients for Dry Skin
Posted on June 28, 2021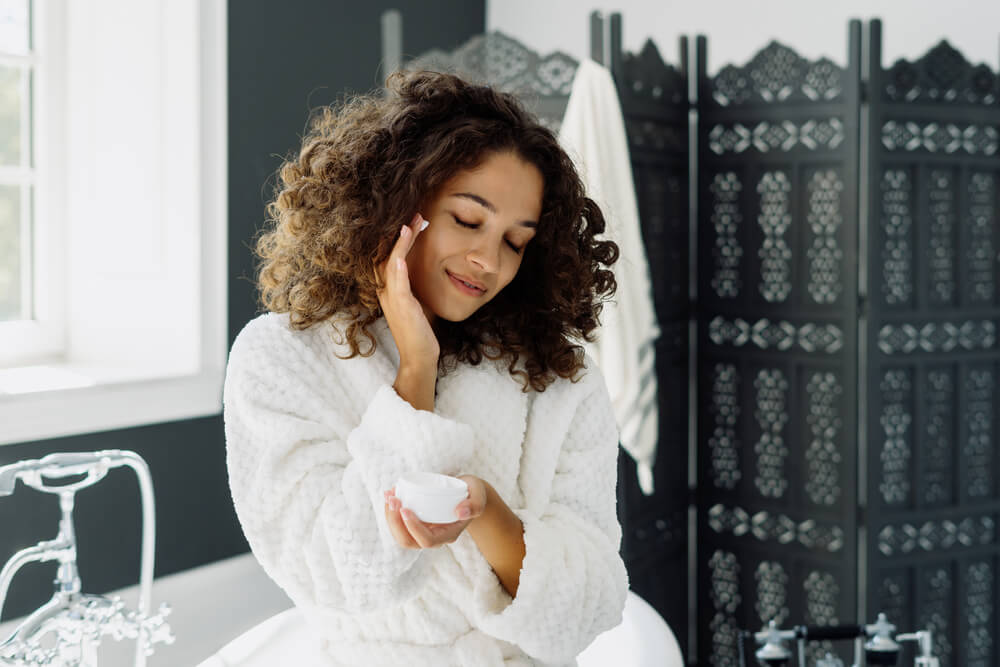 If there is anything that gives a woman sleepless nights, it is bad skin. Not only does dry skin look rough and patchy, but it can also literally keep you up at night by feeling itchy and irritating.
Fortunately, a good moisturizer is all that you need to put things right. Take for example the Cabernet Collection Moisture Day Cream; it has been formulated by Vine Vera to answer all of your dry skin concerns.
A high-end product like the Cabernet Collection Moisture Day Cream by Vine Vera is the golden goose you should never underestimate. This product includes just about every ingredient that you could need for skin that feels supple and replenished. 
Let's take a look at the key ingredients your moisturizer should have. You'll find them all in the Cabernet Collection Moisture Day Cream, as well as in several other Vine Vera products.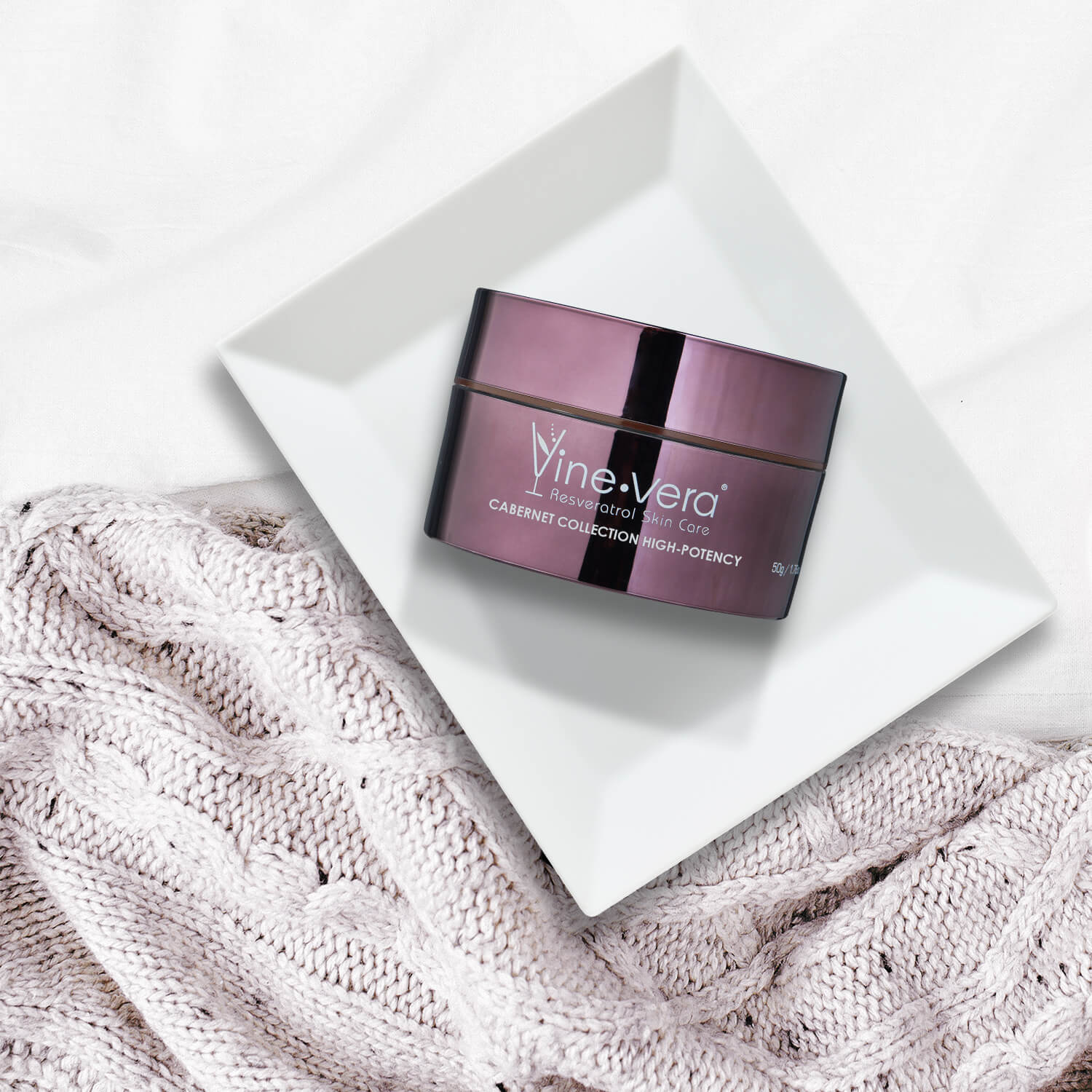 Vitamin E
Any skin product that has Vitamin E compound in it will expressly give you glowing, healthy-looking skin. Most high-end products, just like the Cabernet Collection Moisture Day Cream by Vine Vera, are packed with this antioxidant.
Check out the Vine Vera Malbec DNA Collection for even more vitamin E goodness.
Hyaluronic Acid
This is yet another wonder-working humectant. You will love the instant effect it will have on your dehydrated skin. Dehydration of the skin happens when skin cells don't have enough water and you don't use a good moisturizer.
Hyaluronic acid counters this almost immediately. It draws in moisture from the environment and holds onto it, giving your skin an instant plumper look.
Make the most of hyaluronic acid by also adding it to your eye care routine with the Vine Vera Cabernet 60 Second Eye Solution.
Aloe Vera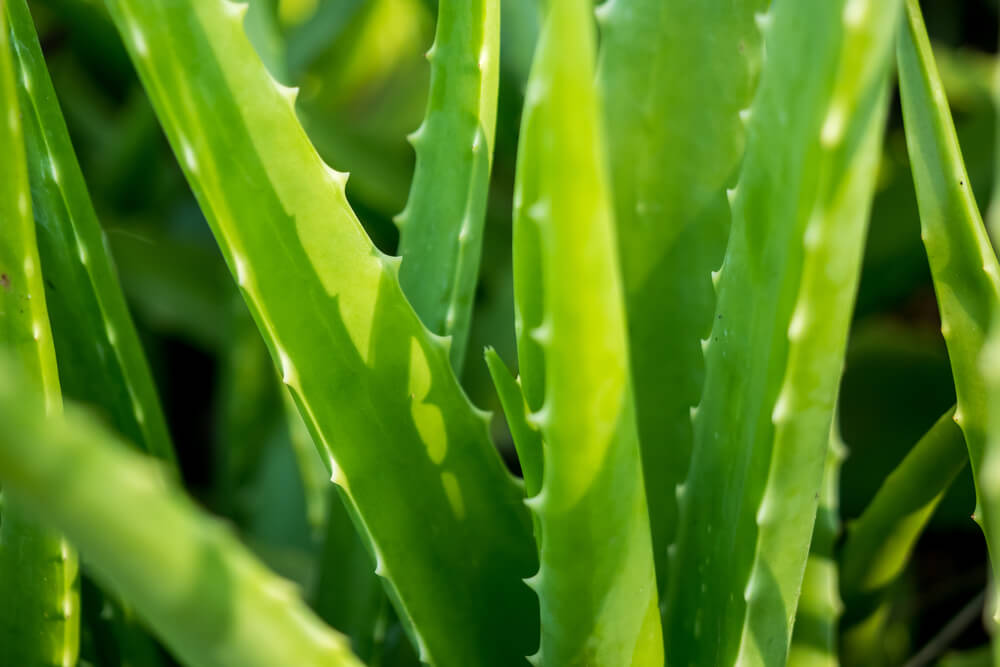 This superhero has been around for centuries doing what it does best. Answering all your skin problems. Aloe vera will soothe and pamper the feel of your damaged skin back to perfection.
Many products on the market, including the Cabernet Collection Moisture Day Cream, are packed with aloe vera gel specifically to moisturize dry skin. This is why aloe vera is also one of the star ingredients in Vine Vera's Chianti Collection. 
Resveratrol
If your skin is dry and mature, a product that contains resveratrol is the ultimate answer for you. This ingredient is great for reducing the appearance of skin aging.
Let Vine Vera explain why this ingredient is a buzz of activity right now, and why it's one of the star ingredients that you'll find in every Vine Vera product…
Not only does it minimize the look of fine lines and wrinkles, but it also leaves the skin looking plump, tight, and beautifully healthy.
Lactic Acid
Lactic acid is dry skin's best friend, but, then again, you shouldn't use it alone for hydration. This humectant is an exfoliant in nature. This makes it an excellent candidate for removing dead skin while still moisturizing your skin.
According to the Mayo Clinic, lactic acid and other emollients are extremely beneficial in a moisturizer. They help the outer part of the skin retain water thus keeping it hydrated. However, there is more to this multitasking ingredient. Any moisturizing cream with lactic acid will lighten and even out the appearance of your skin tone. 
Ceramides
Ceramides are the rage in the cosmetic industry right now. It is like a new goldmine is up for grabs and everybody is scrambling to get a share of it. This fatty acid makes up 50% of your outer skin, can you believe that? You probably won't until you hear more.
Ceramides are all about keeping the skin feeling moisturized. Use them regularly and your skin will look softer and smoother.
Shea Butter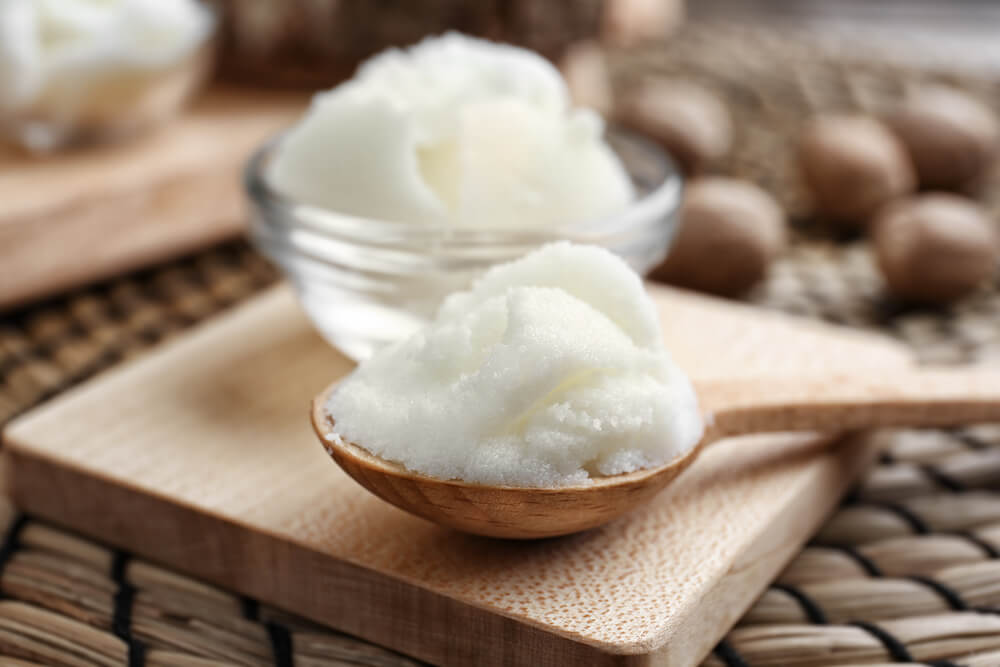 Shea butter is a known secret among cosmetics manufacturers. It has become a must-have ingredient over the years because of how it reduces the look of inflammation and plumps up the appearance of the skin.
Now for the other part of the story. The reason why Vine Vera has included shea butter in the Cabernet Collection Moisture Day Cream is because of its high concentration of fatty acids. Shea butter also contains powerful vitamins that leave the skin feeling smoothed and conditioned.
While the Cabernet Collection Moisture Day Cream is designed for the face, this doesn't mean that your body needs to miss out on that shea butter goodness. Treat it to the Intensive Shea Body Butter from Vine Vera and watch it glow!
Petrolatum
Petrolatum may sound scary, but it actually does a terrific job of keeping dry and flaky skin feeling moisturized.
If you have combination skin, then avoid applying this ingredient to oily areas. It can be comedogenic, meaning that it could trigger breakouts on those parts of your face. 
Glycerin
A humectant is a property that pulls water to your skin, just like hyaluronic acid. However, glycerin has also been the holy grail in the beauty industry for its moisture-binding properties.
It's one that those with dry skin should definitely seek out. In addition to the Cabernet Collection Moisture Day Cream, you'll also find glycerin in the Vine Vera Body Cream. After all, your body needs some TLC too!
3 Components Your Moisturizer Should Contain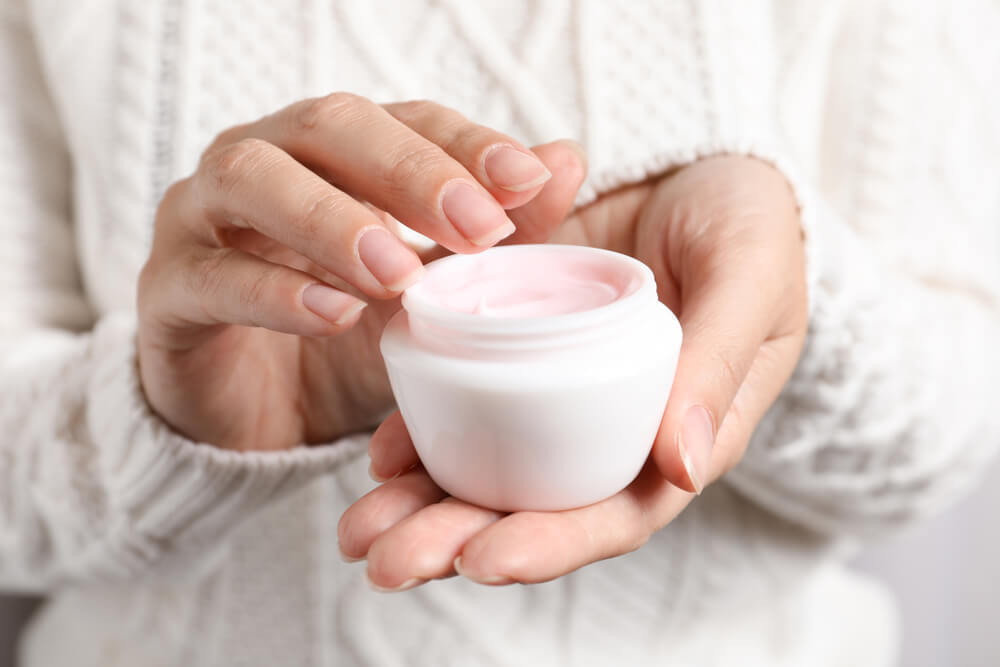 While individual ingredients are important to understand, there are also certain ingredient groups that you should be looking out for in a moisturizer. Those with oily skin don't need all three, but those with dry skin definitely do:
Humectants
Humectants are hydrogen bonds that connect and draw water to themselves. They are used in lotions, creams, and other beauty products to attract and preserve moisture in your skin. The main purpose of a humectant is to draw water from the air through your epidermis right to the deepest parts of your skin.
Emollients
An emollient is an ingredient in your beauty product that is responsible for soothing and softening the feel of your skin. They do this by increasing the moisture level of your skin. Emollients are designed to work in just the way the sebum of your skin does.
Severely damaged skin is cracked from the epidermis and it requires a strong property for healing. An emollient–based skincare product will fill in the appearance of those cracks and lock moisture deep in the skin. 
Occlusives
Occlusives are moisturizing agents found in your skincare products. They form a layer on the surface of your skin to prevent any harm from foreign properties. They also act as a barrier against moisture loss. A good moisturizer should contain one or more occlusives to make it beneficial to your skin.
5 Main Causes of Dry Skin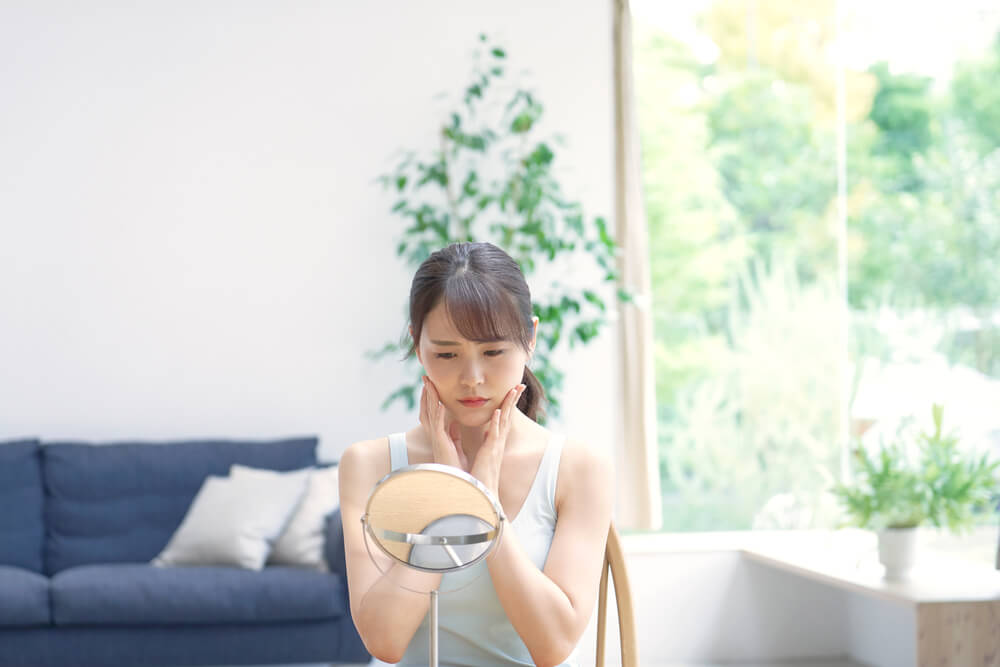 When you are a self-conscious woman, you realize that skin problems can seem endless, especially when you have dry skin. However, if you invest in good credible products, like the Cabernet Collection Moisture Day Cream by Vine Vera, things might work better for you. But, even with that, you first need to get to the root cause of the chaos on your skin. Here are some of the major culprits for your perpetual dry skin:
Hereditary Genes
The first thing you need to rule out when finding the root cause of your skin dryness is the hereditary genes. The skin issues some of us are nursing were probably passed down by our great grandmothers. A study indicates that mutations in hereditary genes are responsible for severely dry skin problems.
If you are prone to dry skin, you are likely to have severe skin issues such as acne, eczema, dermatitis among other stubborn problems. Now back to the drawing board. Once you have established that your dry skin problems are a result of hereditary genes, look for a good moisturizer that soothes and treats your skin problems.
Harsh Products and Soaps
Washing your skin with severe soap products can result in severe skin problems such as dry skin. Avoid using regular bar soap and detergents that are designed for other purposes such as cleaning utensils and clothes. They are packed with harsh ingredients meant for removing dirt and tough stains.
Go for products specially designed to condition the feel of the skin as they cleanse. The Vine Vera Resveratrol Vitamin C Cleanser is a great example! 
Fragrance
We all love to look good and smell nice at the same time. However, most fragrances are the perpetual enemy to your skin. Especially the alcohol-based. It can dry up your skin and cause serious problems such as acne and eczema. Dry skin is allergic to so many things and you just need to be careful with what comes into contact with it.
When purchasing a skincare product, make it a habit to read the leaflets or the label. Always pick a fragrance-free product. However, if you just can't get over fragrances, ensure that your product contains botanical oils. These oils have safe natural fragrances and are gentle on the skin.
Long, Hot Showers
If you have dry skin, cut back on those long and hot showers. For the good of your skin and to maintain that glow, opt for warm or cool water and minimize the time you stand under the shower. Hot water strips the skin of its natural oils, leaving it parched.
Aging
If you have had good skin all through your youthful years and suddenly your skin is acting up, that is a sign of age finally catching up. Fortunately, there are good products that work well to bring back youthfully smooth and supple skin even in your sunset years. Take for example the Cabernet Collection Moisture Day Cream by Vine Vera. You should also look into some of the other collections on the Vine Vera website. 
Conclusion
If you haven't been giving your skin the pampering it deserves, it is time to begin. Dry skin has never been easy on anyone. Trying a new product is always like walking on eggshells. You introduce a new product; a carnage of issues ensue. Fortunately, you won't experience that with the Cabernet Collection Moisture Day Cream from Vine Vera. Shop the cream here and watch the appearance of that dryness and flakiness disappear!