The 5 Skincare Products You Need This Summer
Posted on July 15, 2021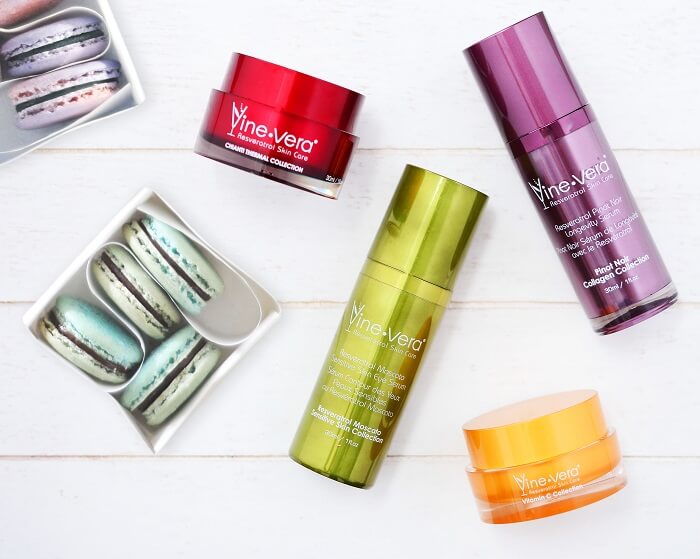 Our wardrobes evolve as the seasons change, and so should our beauty routines. Just like the sweaters and coats rotate to the back of our closets when the summer starts creeping in, our skincare routines deserve to shed a few layers in the summertime.
Skincare Products for Summer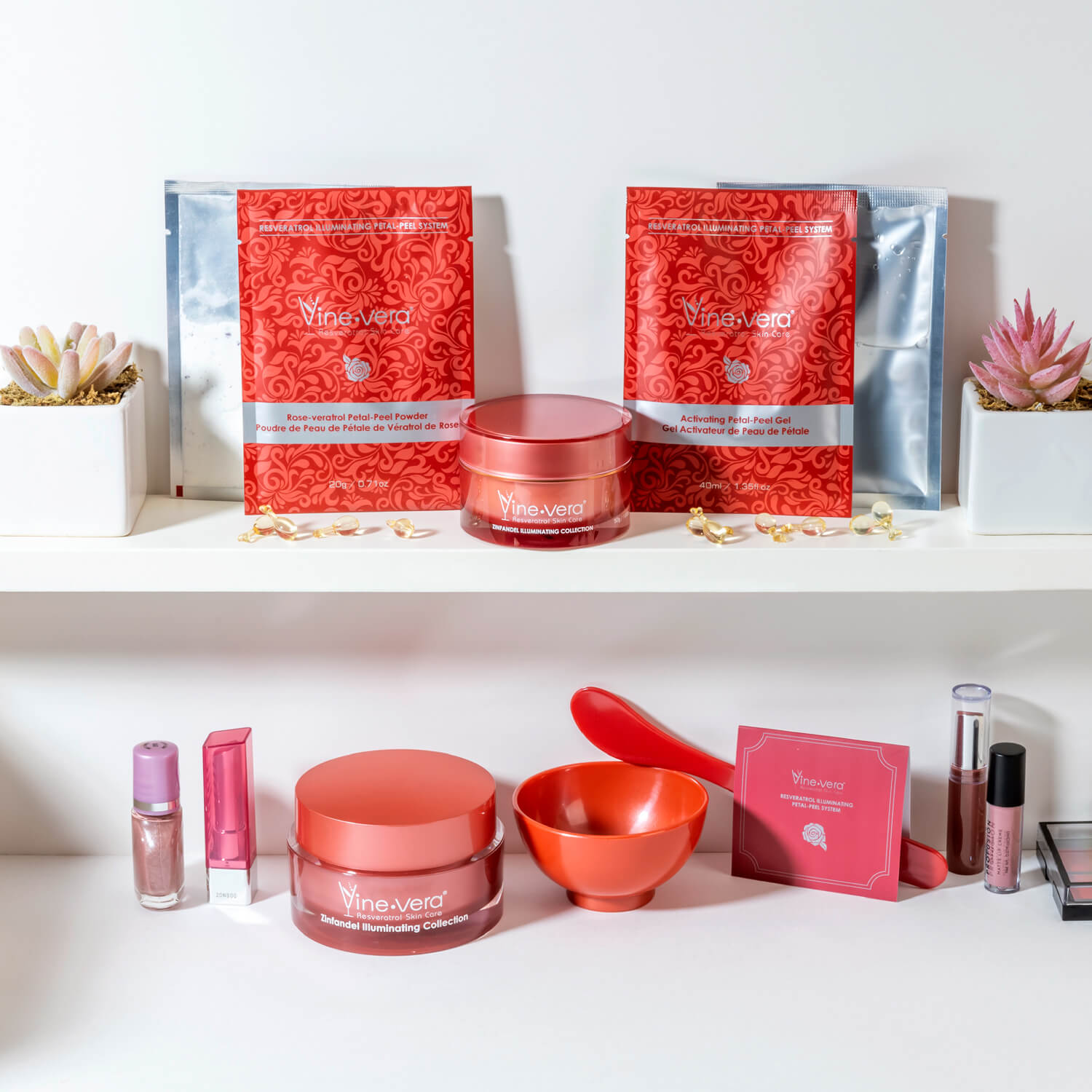 When it comes to summer-appropriate skincare, the rules are fairly simple. Here's Vine Vera's take on things:
Double up on the protection, but keep textures lightweight.
With temperatures rising and the summer sunshine demanding to be felt, the last thing you want is for your skincare to pile on heavy and feel grimy throughout the day. After all, warmer weather should equate to fewer steps, lighter formulations.
But how exactly can we nourish our skin while streamlining our skincare products for summer?
It's easier than it sounds. Like every regimen, a summer-ready skincare routine should start with a solid foundation—one rooted in carefully selected, nourishing ingredients.
This is where Vine Vera's star ingredient, resveratrol, comes in. 
Known as the red grape antioxidant, resveratrol is derived from the skin and seed of red grapes. Resveratrol is a perfectly valid reason to increase your red wine intake, what with its well-studied anti-carcinogenic properties. We'll raise a glass to that, but that's not where this resveratrol's abilities end.
See, to enjoy resveratrol's benefits, you'd need to drink copious amounts of wine — around 1,000 bottles in a day, to be exact. However, there is another way to reap the benefits of this supercharged plant compound:
The answer is working it into your skincare routine, especially when it comes to skincare products for summer.
The Summer Skincare Benefits of Resveratrol
When applied topically, resveratrol functions as a powerful antioxidant. It fights off free radicals that can lead to aging and damage, joining other compounds called polyphenols in being the skin's first line of defense. This ingredient also contributes to the skin's overall health and condition by:
While resveratrol is packed with skin-loving benefits, it functions even better in tandem with other nourishing active ingredients.
Transition into the warmer seasons with a resveratrol-rich skincare routine. Start with these five skincare products for summer:
Resveratrol Vitamin C Cleanser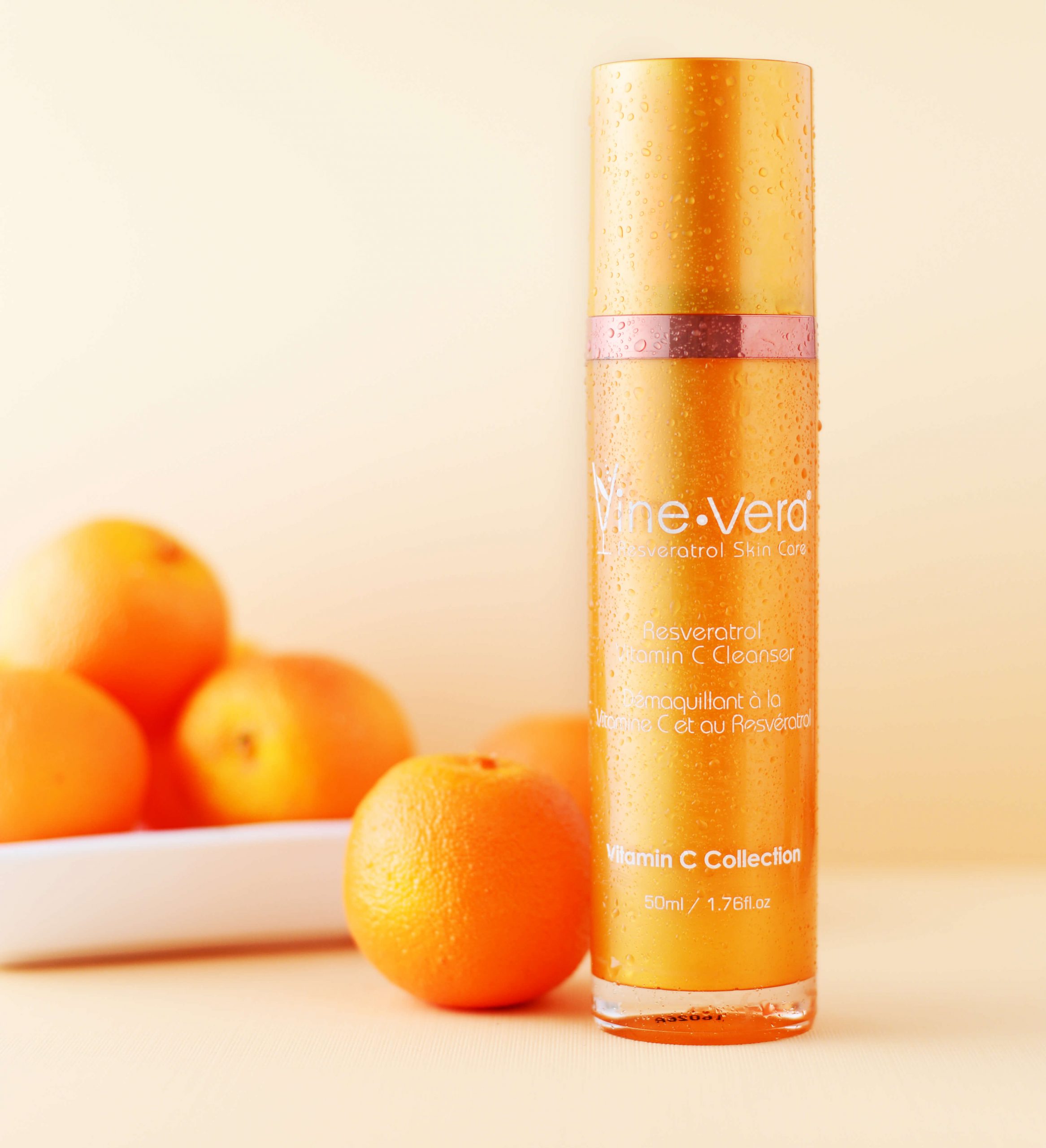 The beach, the melting ice cream cones, the scorching heat — for most of us, the summer rings synonymous with sweat-slick skin and fun in the sun.
At the end of a warm day, there's nothing quite like washing your face to give your skincare products for summer a clean canvas to work their magic on.
Vine Vera's Resveratrol Vitamin C Cleanser is the ideal candidate for the job. A refreshing gel-type formula, this cleanser lifts dirt and grime off the face without excessively stripping the skin of its moisture.
Besides resveratrol, this cleanser has another core ingredient: vitamin C. If you grew up taking vitamin C supplements, you'll know just how crucial this ingredient is for keeping your health in check. In the realm of skincare, you could say vitamin C plays just as big a role.
How Does Vitamin C Benefit the Skin?
A cult favorite ingredient all over the world, vitamin C is considered a holy grail for many struggling with persistent dullness and dark marks. Here's a breakdown of vitamin C's greatest skin-saving benefits:
Vitamin C skincare has been used to combat hyperpigmentation for decades. Its widespread popularity comes with good reason, too. Vitamin C can curb the production of melanin, which is the natural pigment in your skin that contributes to discoloration and dark spots.
Over time, vitamin C can not only fade existing spots but prevent them from showing up on the skin. It can also brighten (not whiten) the surface of the skin, chipping away at dullness and signs of fatigue. 
Vitamin C also fights off wrinkles and fine lines. Being naturally acidic, the ingredient sends signals to the skin to double up on its collagen and elastin production. Collagen and elastin are protein fibers are in charge of keeping the skin bouncy and plump, contributing to a more youthful look overall. 
Like resveratrol, vitamin C is also an antioxidant. Working together instead of canceling each other out, both resveratrol and vitamin C put a stop to environmental damage that can damage your cells. 
To use, every morning and evening, apply a small amount of cleanser on to wet skin. Massage it into the skin in circular motions, then rinse off with warm water.
Resveratrol Cabernet High Potency Cellular Peel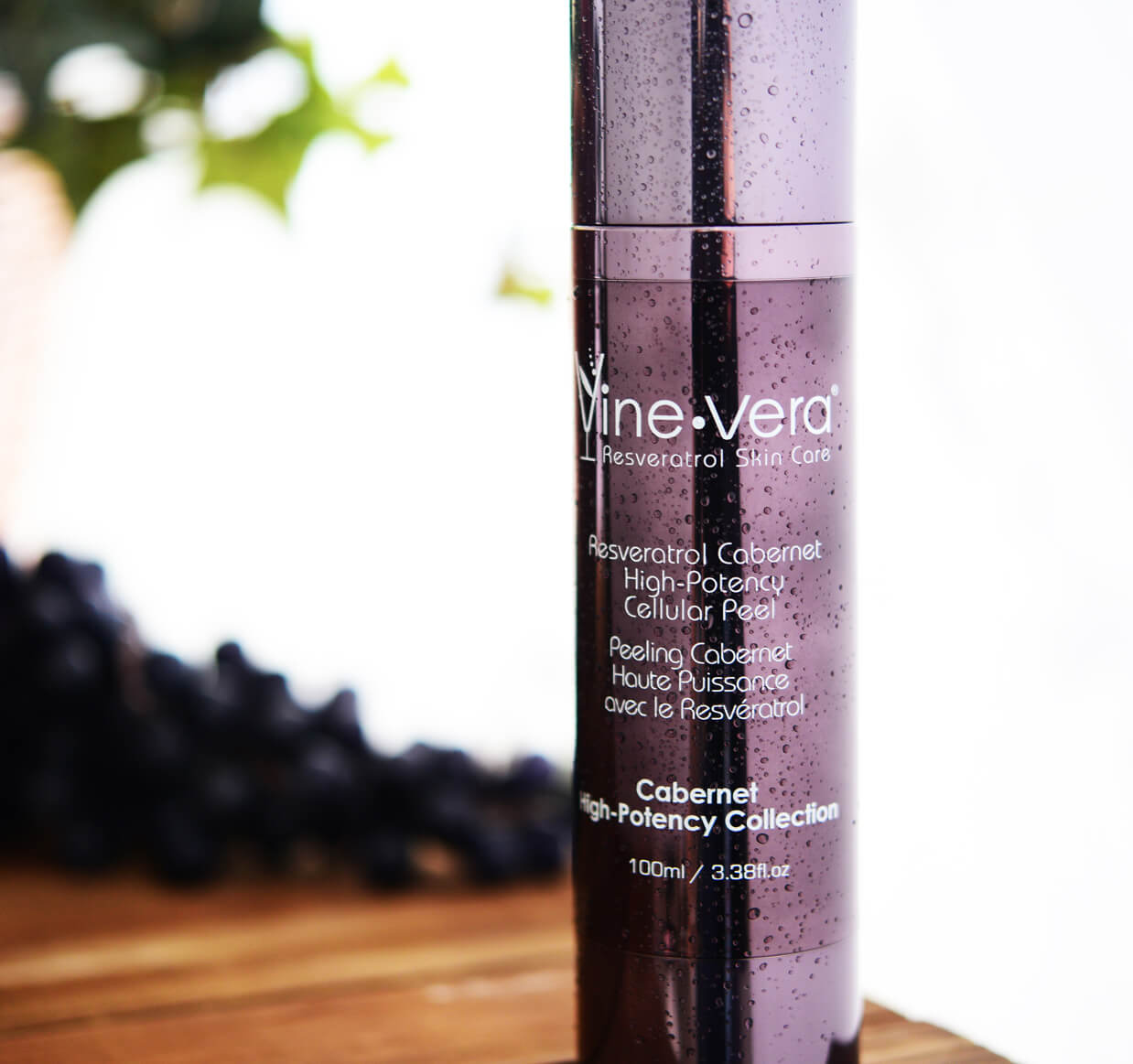 Skincare products for summer should be light, potent but effective. For days when you want to double up on cleansing, consider reaching for Vine Vera's Resveratrol Cabernet High Potency Cellular Peel. 
Despite what the name may sound like, this product won't have your skin flaking and peeling. Instead, it will slough off dead skin cells to reveal a healthier, more even complexion—perfect for makeup-free summer days.
The star ingredient in the Resveratrol Cabernet High Potency Cellular Peel is glycerin. While most of us know glycerin to be a humectant, hydrating the skin isn't the only trick this ingredient has up its sleeve.
Studies show that glycerin also nourishes the skin by:
Fortifying the skin barrier.

Transports the proteins that allow water and glycerol to travel through the skin.

Prevents abrasive formulations from stripping the skin's natural oils.
Despite being hydrating and moisturizing, glycerin also has exfoliating properties. Unlike physical exfoliators with chunky particles that can cause micro-scars, the Resveratrol Cabernet High Potency Cellular Peel gently does away with dead cells by breaking down stubborn, flaky skin.
Although this product isn't harshly formulated, remember that with great power comes great responsibility—even in skincare. Like all exfoliators, Vine Vera's Resveratrol Cabernet High Potency Cellular Peel should be used moderately. Once or twice a week, apply a quarter-sized amount to the face then rinse off with cool water.
Resveratrol Pinot Noir Longevity Serum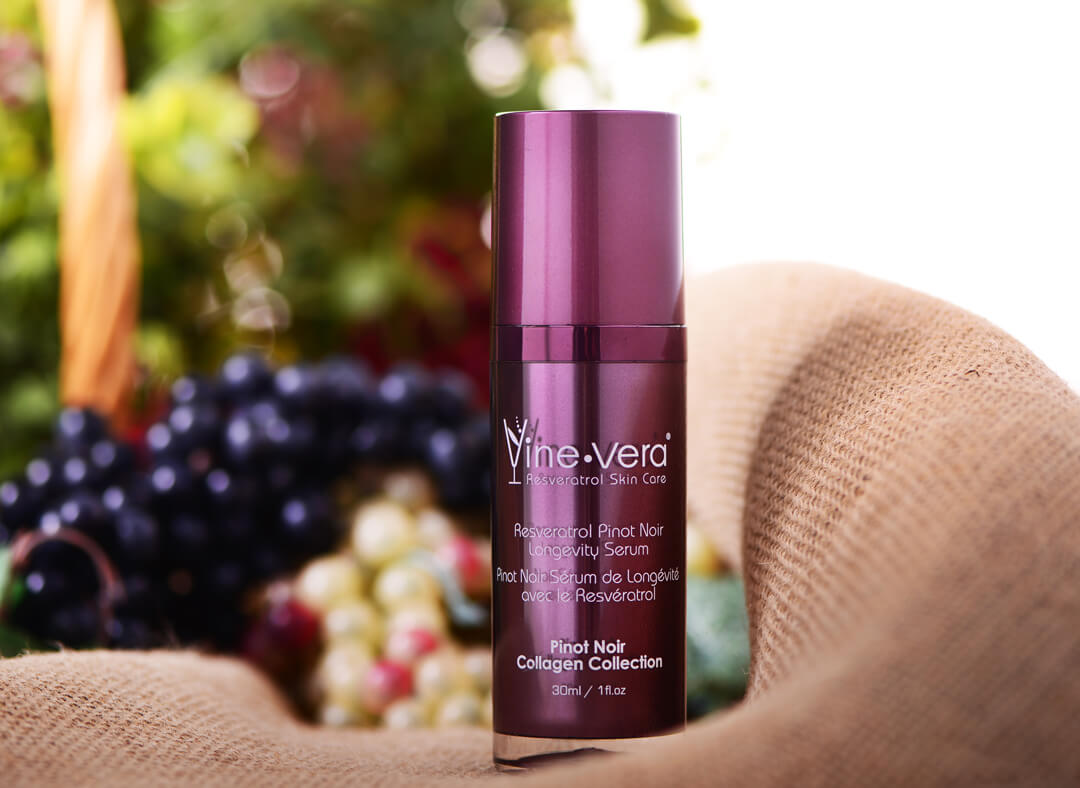 Unlike cleansers and wash-off exfoliators, serums and essences stay on your skin throughout the day and all night long. They'll contain potent active ingredients, usually in higher concentrations, to deliver optimal results to the skin.
Vine Vera's Resveratrol Pinot Noir Longevity Serum is full of potent extracts and vitamins to restore the skin's radiant glow. Let's dive into the product's ingredient list:
Glycerin, to hydrate the skin and prevent loss of moisture.
Retinyl palmitate, otherwise known as vitamin A palmitate. Like other forms of retinol, this ingredient unclogs pores and

promotes cell turnover to smoothen skin and improve its glow.

Retinyl palmitate also works especially well with antioxidants such as vitamin C, vitamin E, and—you guessed it—resveratrol.

Lactic acid, which can work wonders to

lessen fine lines.

This acid-slash-exfoliator also has bacteria-busting properties, which is why it is frequently used by those with acne-prone skin to lessen breakouts. 
Fair warning: it usually isn't advisable for lactic acid and retinol to be combined in a routine — let alone in a single product. But there's no need to fret: retinyl palmitate is the gentlest out of the four kinds of retinol.
By combining with a cocktail of antioxidants and hydrators, retinyl palmitate is gentle enough not to cause dryness or irritation. But remember, it's always a good idea to patch test products before adding them to your regimen!
To use the Resveratrol Pinot Noir Longevity Serum, apply a small amount on clean skin daily.
Cabernet Rejuvenation Facial & Eye Mask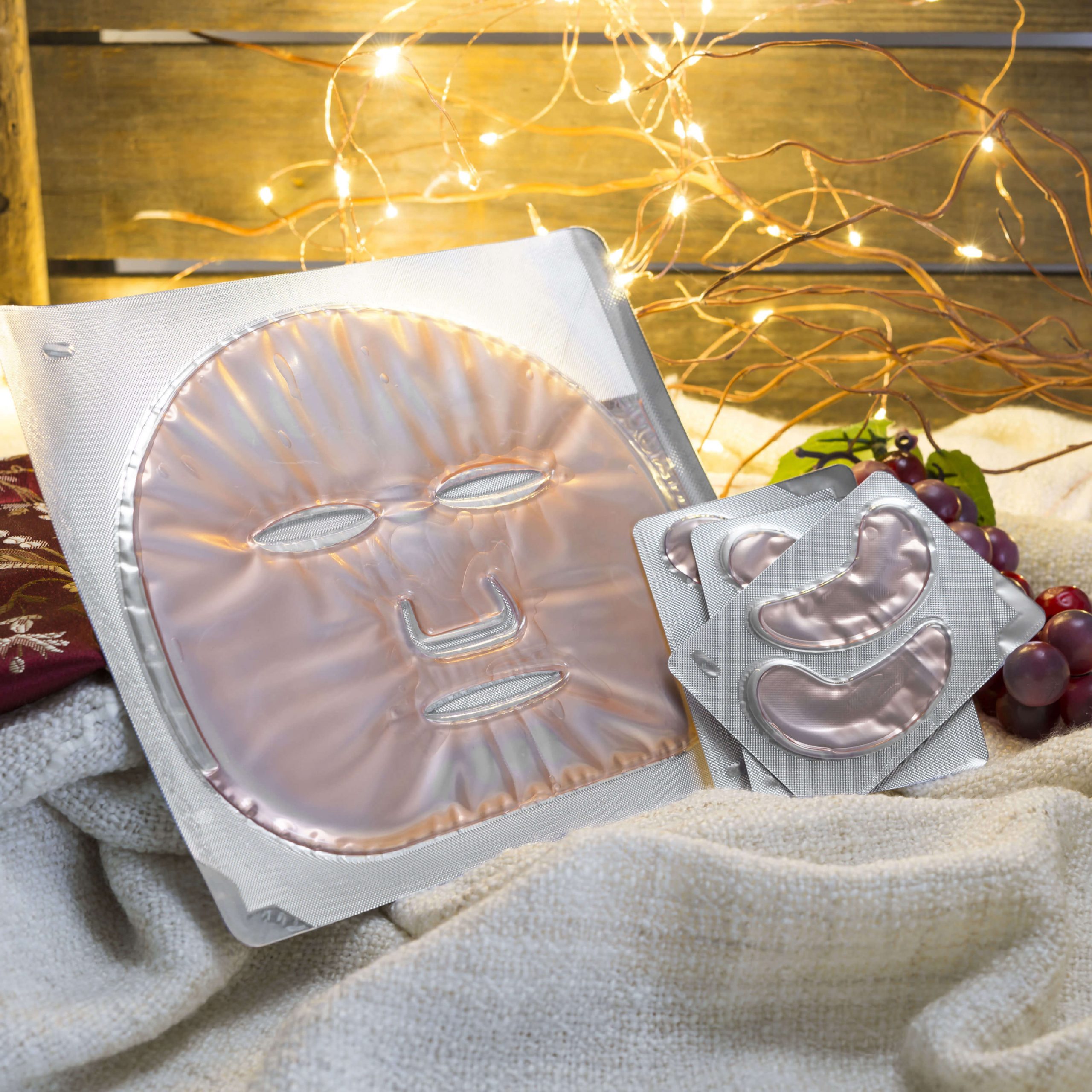 Picture this: kicking back on a summer evening, sticking your nose in a book, or devouring a new series, all while treating yourself to a relaxing face mask. Rather than a regular fixture in your round-up of skincare products for summer, think of the Cabernet Rejuvenation Facial & Eye Mask as a weekly pick-me-up for your skin.
These masks, packed individually and soaked in a powerful mix of skincare actives, pack a punch of hydration and nourishment — all without leaving a sticky, heavy feeling on the skin.
One of these superstar ingredients is hyaluronic acid. Our skin naturally contains hyaluronic acid, as it helps our cells hold on to water and maintains plumpness. But over time, the amount of hyaluronic acid in our body diminishes, much like collagen and elastin.
When you need reinforcements, take a moment to breathe some life into your skin. Vine Vera's Cabernet Rejuvenation Facial & Eye Mask makes a perfect addition to your line-up of skincare products for summer, especially if your skin is dehydrated or fatigued.
What's in the Cabernet Rejuvenation Facial & Eye Mask?
Hyaluronic acid is known to hold up to a thousand times its weight and water. It delivers much-needed hydration to the skin's surface. It is also a humectant meaning that it can not only hydrates but locks in moisture throughout the day. 
Another ingredient you'll find in the masks' solution is sea algae extract. This ingredient has been garnering a fair share of attention in the beauty realm this year, thanks to its treasure trove of skin benefits:
Soothing. Sea algae extract is rich in zinc and magnesium, both of which can combat redness and inflammation.

With the ability to shield the skin with a protective barrier, this ingredient is especially great for those struggling with hypersensitivity.

Anti-aging. With amino acids and antioxidants to promote collagen production, sea algae extract can reduce the appearance of wrinkles, fine lines, and other signs of aging.
Brightening. Working away at dark spots and dead skin cells, seaweed extract's exfoliating properties help to keep dullness and hyperpigmentation from showing through.
Several studies have also shown that sea algae extract can regulate sebum production, a common concern in the summertime. Despite its oil regulating abilities, seaweed extract won't dry out your skin. In fact, this ingredient covers all bases—it also contains fatty acids to moisturize the inner layers of the skin.
Cap off your summer weekends right with Vine Vera Resveratrol Cabernet Cabernet Rejuvenating Facial and Eye Mask. To use the facial mask, place the soft sheet on a clean face. Leave it on for 15 minutes before rinsing with cool water. When your eyes feel heavy from late nights or too much screen time, carefully apply the eye mask and rinse off after 10 minutes. 
Resveratrol Cabernet Replenishing Moisture Cream SPF 30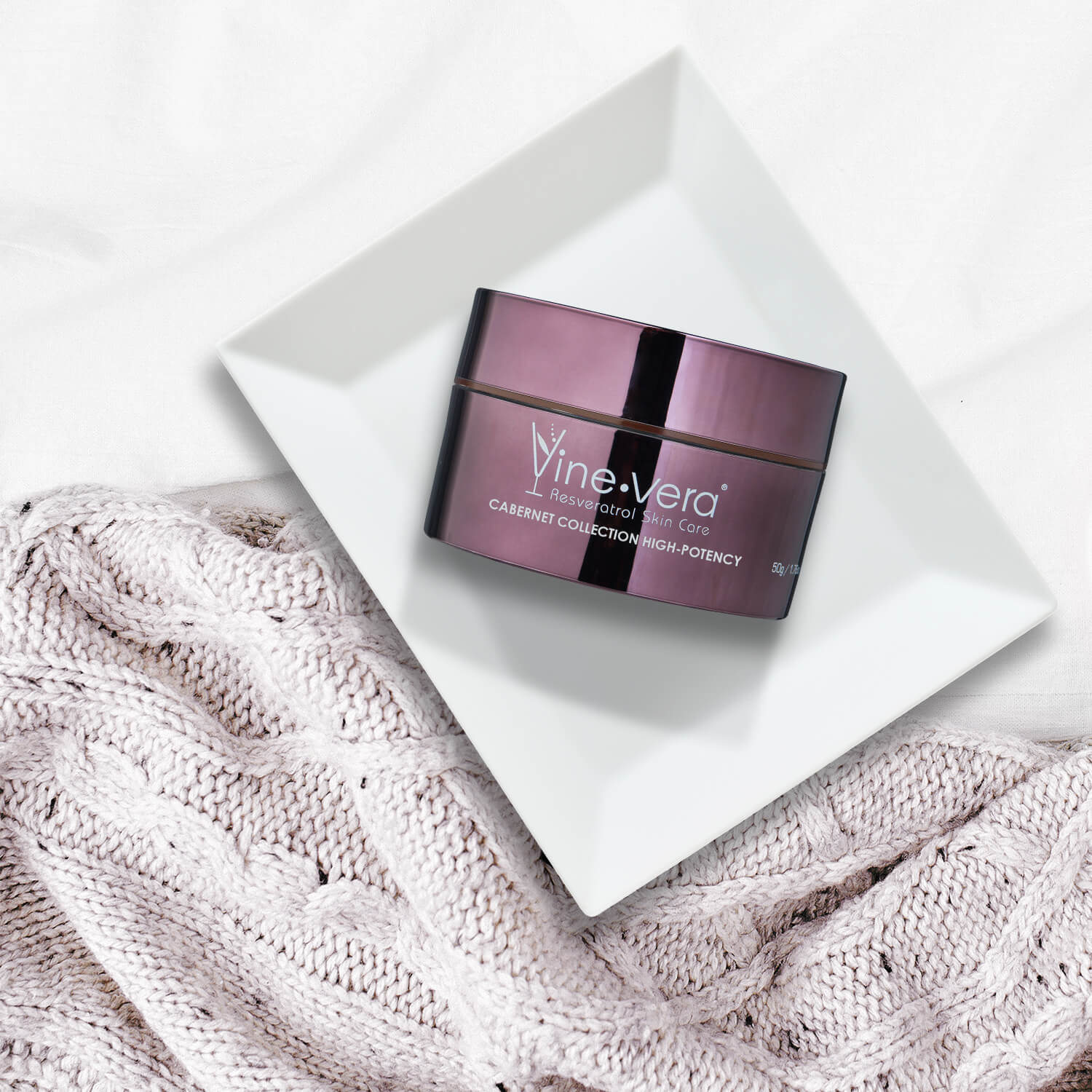 Some may think that you can skip moisturizing on warmer days, but the heat and humidity make this step even more important. Here's why:
Needless to say, your selection of skincare products for summer should include a moisturizer — albeit one with a lightweight, non-greasy formulation.
With moisturizing ingredients and sunscreen actives, you can count on Vine Vera's Resveratrol Cabernet Replenishing Moisture Cream SPF 30 only to keep your skin's moisture in check while shielding it from UV damage, too.
This product contains a total of five sunscreen ingredients, effectively filtering both UVA and UVB rays. Octisalate sunscreen also lends water resistance to the moisture cream, helping the product last through sweaty summer days. 
To use, generously apply the Vine Vera Resveratrol Cabernet Replenishing Moisture Cream SPF 30 onto clean skin. To allow the product to seep into the skin effectively, apply 15 minutes before sun exposure. 
Summary
With nourishing ingredients, lightweight formulations, and multitasking resveratrol at the center of your routine, there's no need to worry about products feeling too heavy throughout the day. Seamlessly transition into the warmer months with scientifically formulated, thoughtfully curated skincare products for summer. 
Looking for more skincare products to take you through the seasons? Discover more resveratrol-infused skincare innovations from Vine Vera.