How to Combat Common Skincare Problems
Posted on June 30, 2023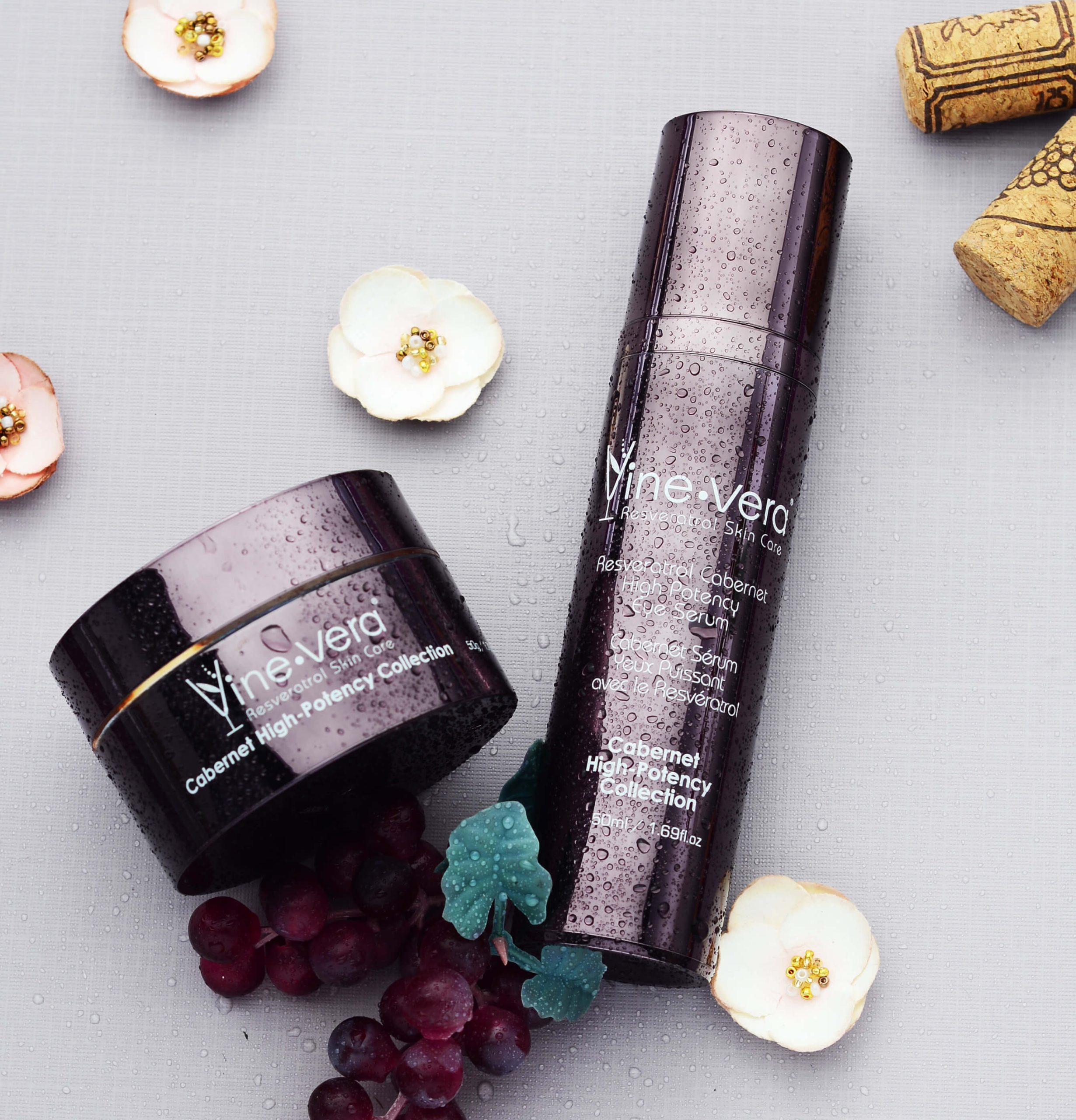 Very few people have naturally perfect, flawless skin. Chances are that no matter how well you take care of your skin, you'll still be left with at least one or two skincare problems that stump you. After all, between UV rays, pollution, the aging process, and certain lifestyle habits, there's so much out there that can unbalance and potentially harm your skin, meaning that you're likely to be dealing with different skincare problems as you progress through life.
Fortunately, it's not all doom and gloom. Sure, some people find themselves battling certain skin concerns for various years. However, that's often because they aren't using the right products or techniques to tackle the issues at hand. 
That's where Vine Vera comes in. Whether you've been struggling with the appearance of wrinkles, a dull-looking complexion, or pesky pimples, read on to learn more about how to combat some of the most common visible skin concerns out there.
Fine Lines and Wrinkles
One of the most common skincare problems that we hear about is fine lines and wrinkles, and this is because, in a way, they're unavoidable. As the skin ages, the protein framework that holds the skin taut and tight starts to deteriorate. This can lead to the skin losing its volume and sagging, resulting in creases forming on the surface. While you can't completely halt the aging process, there's still plenty that you can do to plump and firm the look of your skin. This will then smooth away the visibility of your lines.
The Resveratrol Cabernet Plump & Correct Treatment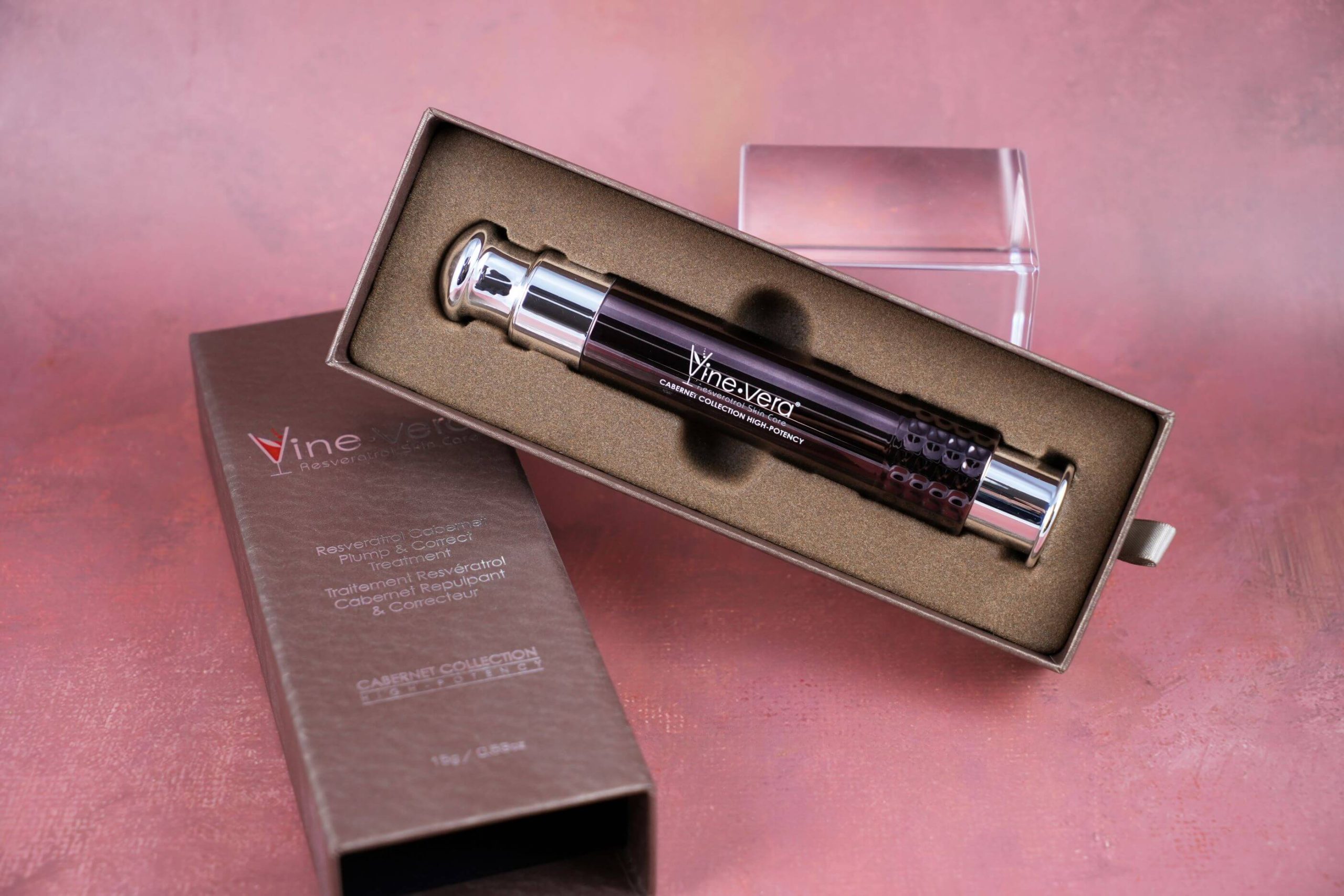 There aren't many skincare products out there that can immediately soften and tighten the appearance of wrinkles, which is why the Resveratrol Cabernet Plump & Correct Treatment is such a hit. With sodium hyaluronate, DMAE, and acetyl hexapeptide-8, this formula will improve your complexion pretty much instantly. Meanwhile, apple and rose stem cell extracts, plus vitamins A and E, provide the much-needed antioxidants to give your skin a younger and fresher finish in the long run. 
The Resveratrol Vitamin C Moisturizer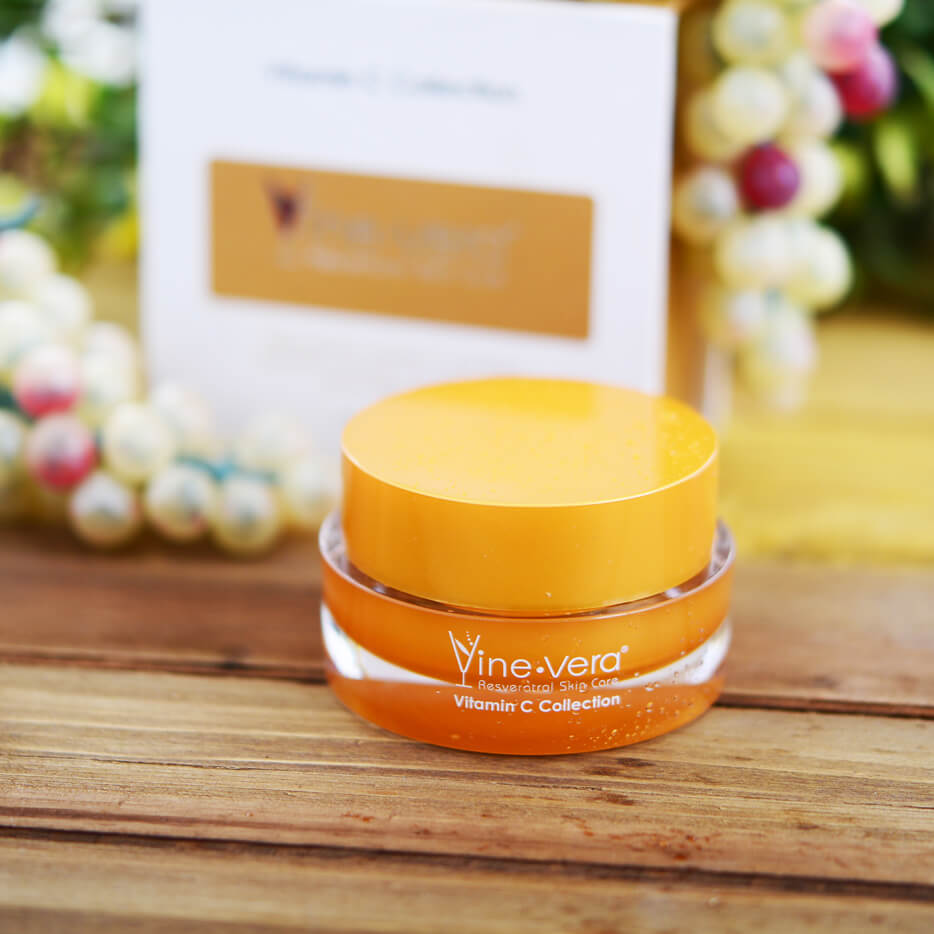 When it comes to reversing the appearance of aging, antioxidants are what you need. Some of the most potent antioxidants in the industry also happen to be vitamins; nothing quite compares to the results that the combination of vitamins A, C, and E can provide. You'll find all three in the Vine Vera Resveratrol Vitamin C Moisturizer. It's also infused with a variety of plant extracts, butters, and oils. These will ensure that your skin feels soft, supple, and deeply moisturized each time you apply this cream. Use it day and night for the very best results!
Dullness and Dark Spots
Everyone wants a radiant complexion, but this is often easier said than done. There's so much out there that can leave the skin looking dull and peppered with dark spots. This hyperpigmentation will only worsen if it isn't taken care of. This makes it vital to work on lightening the look of discoloration as soon as it begins to appear. Fortunately, there are several skincare ingredients out there that have been proven to be more than capable of doing just that…
The Resveratrol Vitamin C Serum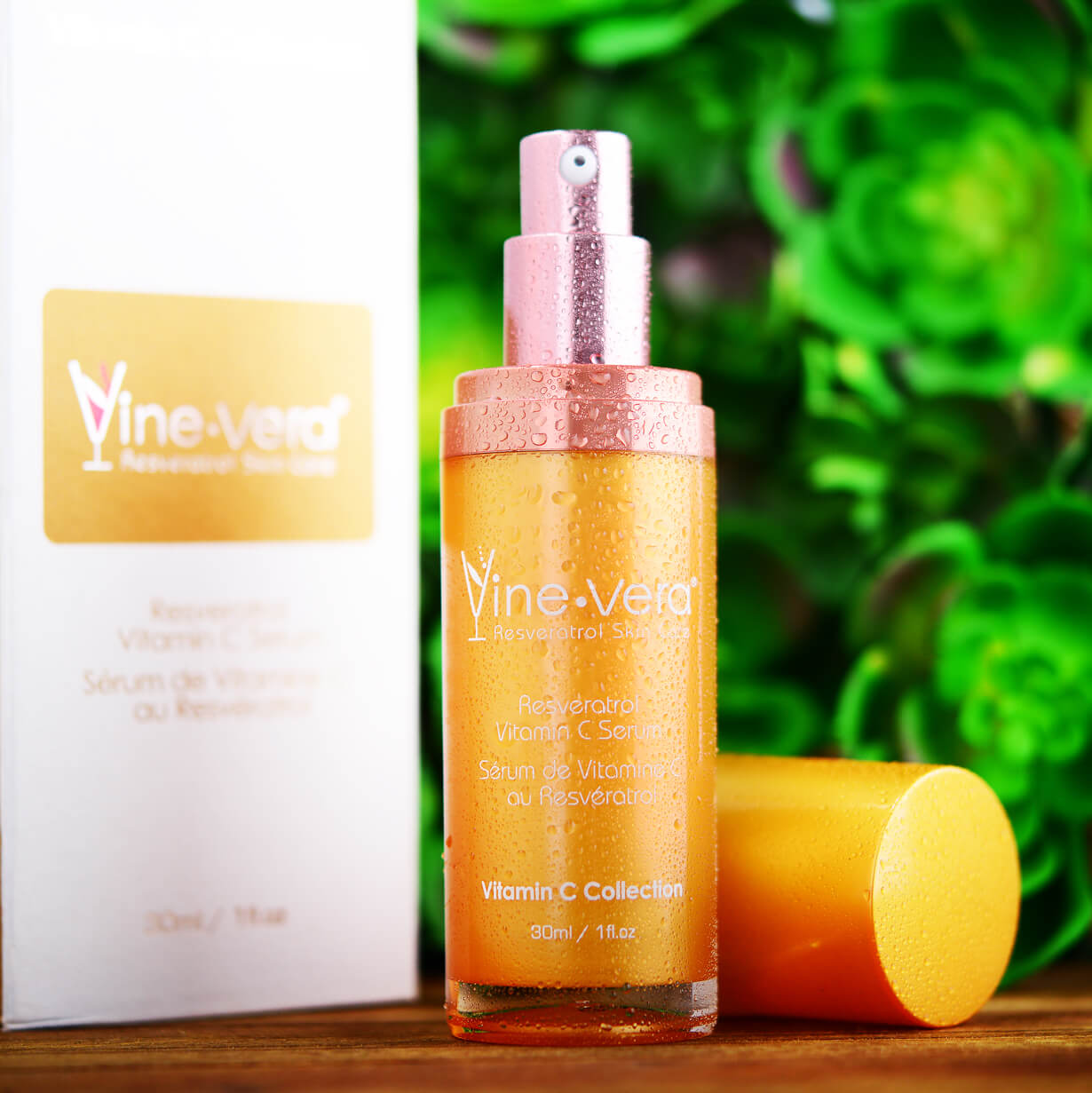 One ingredient that's a true superstar at lightening the look of hyperpigmentation is vitamin C. It doesn't matter whether your discoloration has been caused by sun damage, hormones, or anything else, vitamin C will restore your complexion's former radiance. The Vine Vera Vitamin C Serum contains two forms of this potent antioxidant. It also boasts vitamins A and E, along with resveratrol, making this one of the most antioxidant-rich serums around.
The Resveratrol Chianti Revival Serum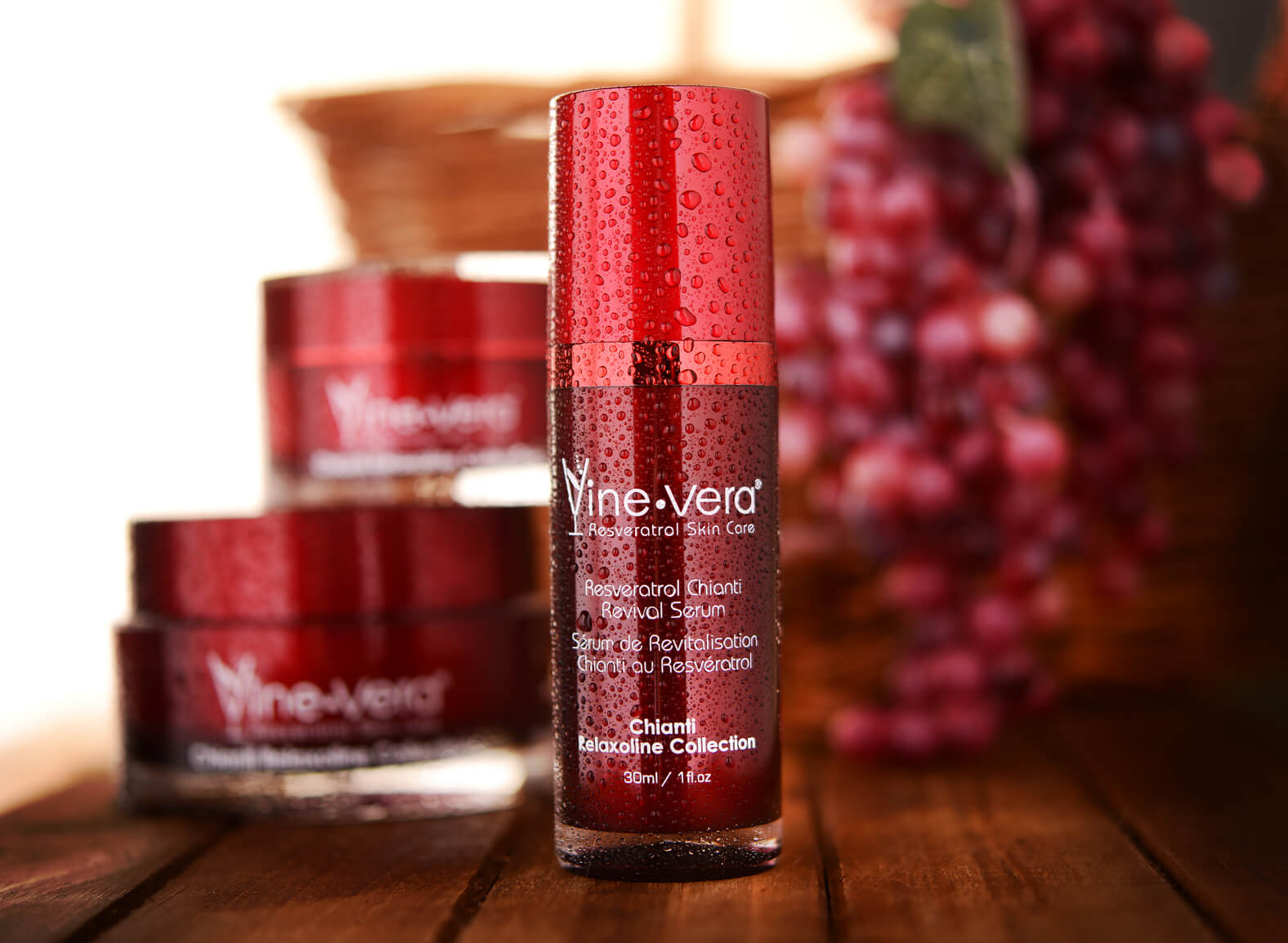 While vitamin C may be famed for how it can balance out the complexion, other ingredients do this well too. Kojic acid is one of them. This naturally-derived acid can effectively lighten the look of discoloration. In fact, it does this so well that it's often recommended over some of the more potent, chemical-based complexion-lightening ingredients out there. Licorice root extract is another botanical that has the same impressive effect. You'll find both ingredients in the Vine Vera Resveratrol Chianti Revival Serum. The formula also contains several peptides and humectants to strengthen and plump up the look of tired skin.
Dryness
People often experience a number of skincare problems related to dryness. From flaking to itching to redness, dry skin reacts in this way because it's needing more moisture and lubrication. For whatever reason, your skin isn't able to produce the amount of sebum that it needs. This is where your skincare routine needs to step in and save the day.
The Resveratrol Cabernet High Potency Moisture Day Cream & Night Cream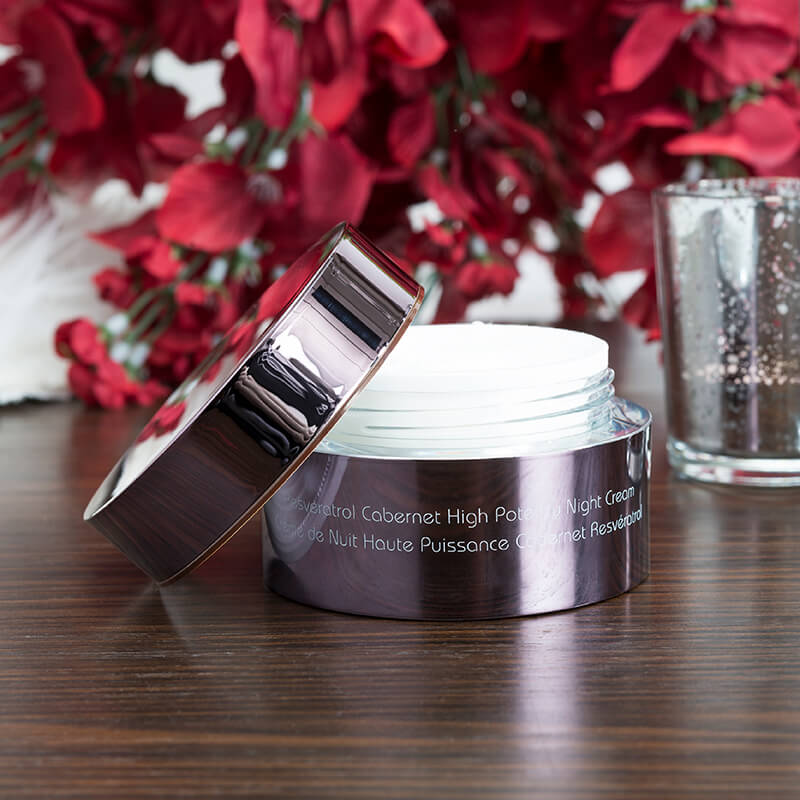 If you have dry skin, then good moisturizers are essential. We'd recommend using separate day and night formulas. This way, you'll be able to give your skin lightweight moisture during the day, followed by a heavier layer of hydration in the evenings. The Resveratrol Cabernet High Potency Moisture Day Cream, with shea butter, vitamin E, and resveratrol, is the perfect daytime blend. Pair this with the Resveratrol Cabernet High Potency Moisture Night Cream, with green tea, aloe vera, and niacinamide, and your skin will soon start to feel softer, dewier, and more supple.
The Resveratrol Pinot Noir Phyto-Silk Mask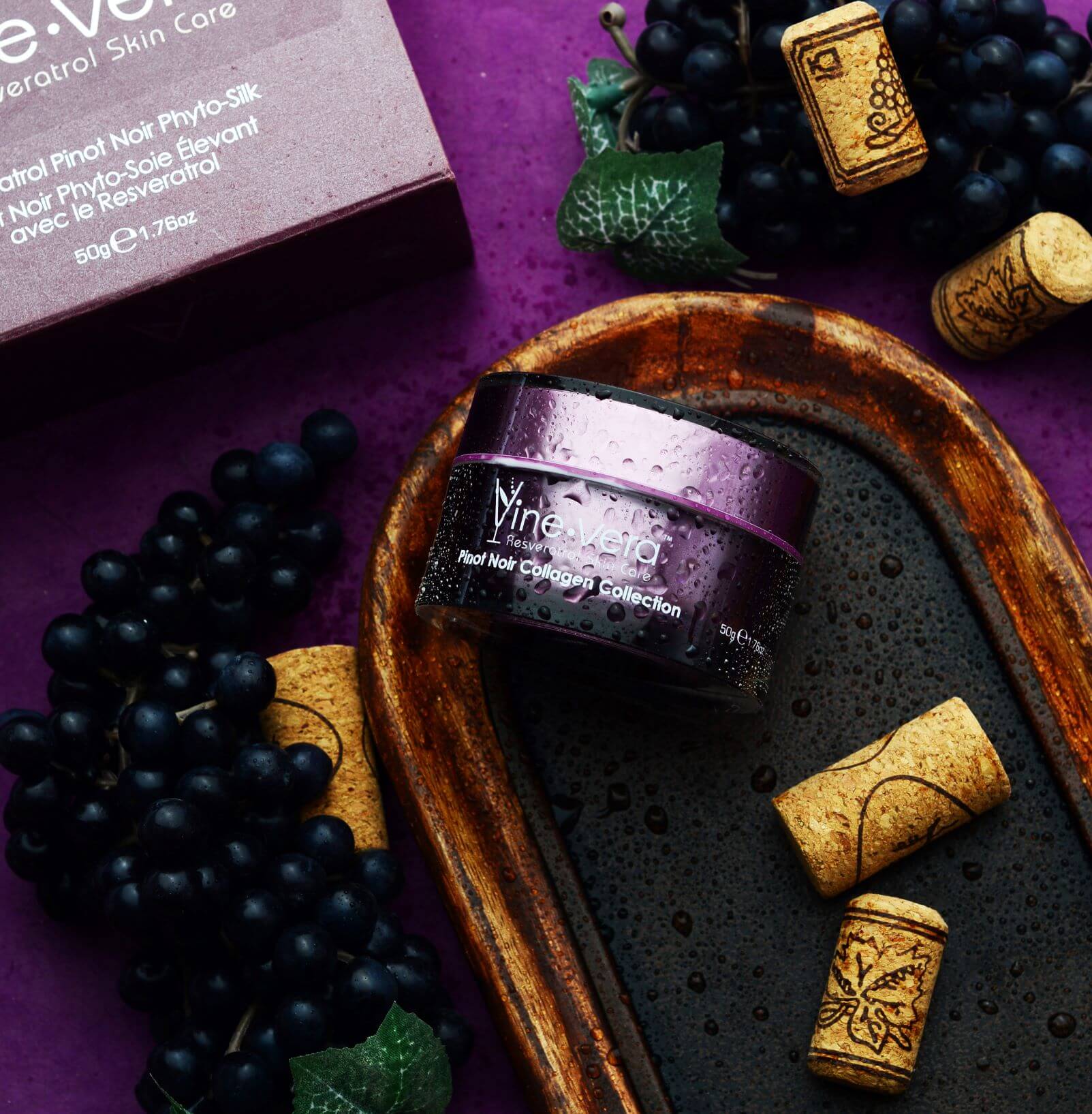 A good daily skincare routine should help you to overcome most of your dryness-related skincare problems. However, if your skin could do with some extra TLC, then a moisturizing face mask will never go amiss, which is where the Resveratrol Pinot Noir Phyto-Silk Mask comes in. This is a leave-on formula, which gives the ingredients within the mask extra time to soak into your skin and quench your thirsty skin cells. With a long list of superfruit extracts, this mask not only moisturizes but provides a hefty dose of antioxidants too. This makes it great for repairing the look of damaged skin.
Acne
Acne is one of those skincare problems that's often associated with teenagers, yet statistics show that adult acne is surprisingly common too. Triggered by a variety of different factors, including sun damage, hormonal fluctuations, and genetics, acne is a result of the skin producing too much sebum, which then ends up clogging pores. While there are plenty of acne treatments out there to experiment with, your skincare routine should ideally be aimed at preventing the appearance of acne from peppering your face in the first place.
The Resveratrol Vitamin C Cleanser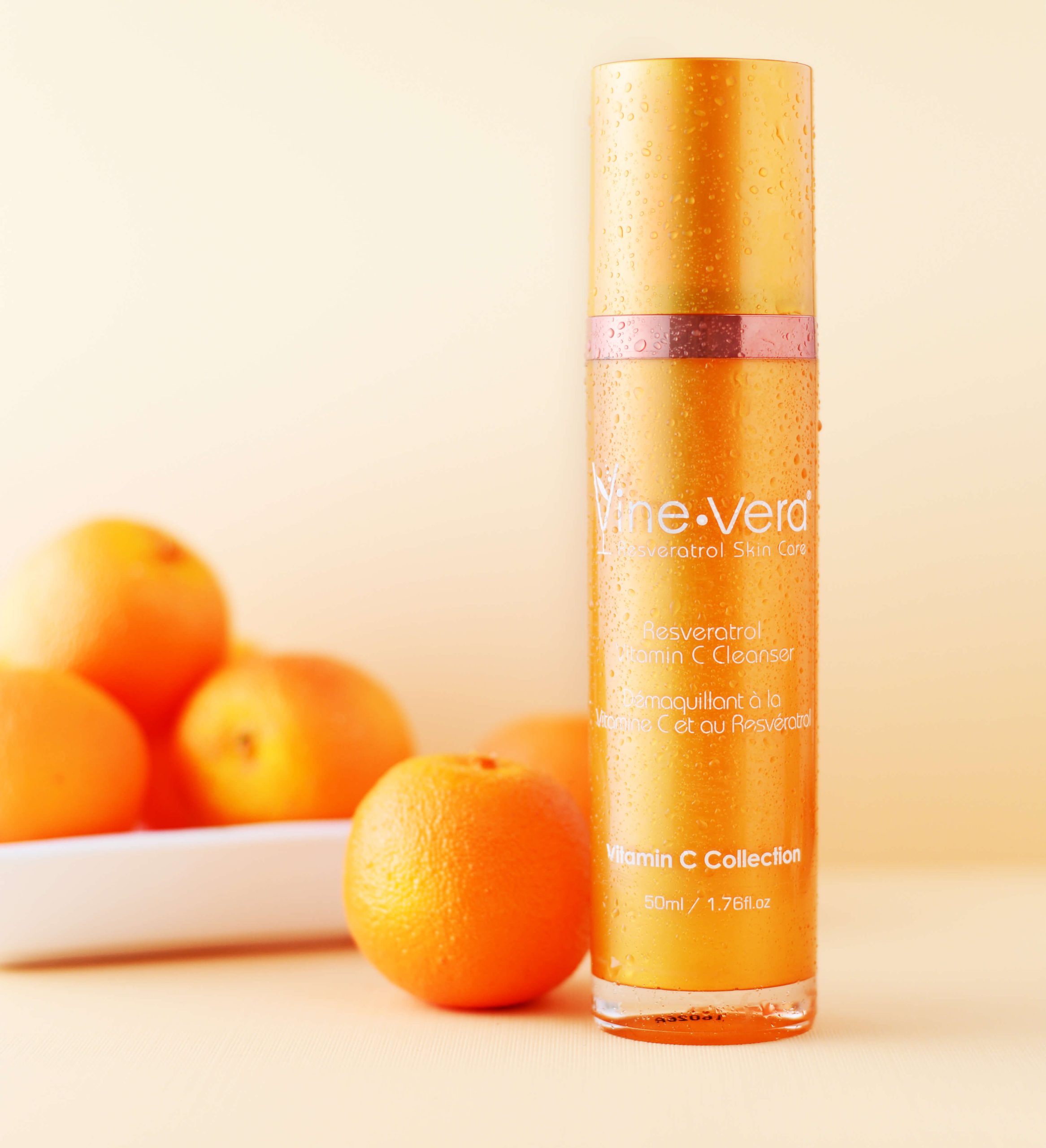 We've already talked about vitamin C in relation to aging and hyperpigmentation. However, it's a game-changer when it comes to acne-prone skin too. Research shows that regular use of vitamin C can significantly reduce the appearance of acne lesions while soothing the look of inflamed skin. Of course, when dealing with acne, clearing away excess oil from the surface of your skin should be a priority too, and the Resveratrol Vitamin C Cleanser allows you to do all of this with just one product. This formula also contains lactic acid. It's an alpha-hydroxy acid that allows the cleanser to work on a slightly deeper level, which is always a bonus when your skin is producing too much sebum.
The Resveratrol Vitamin C Peeling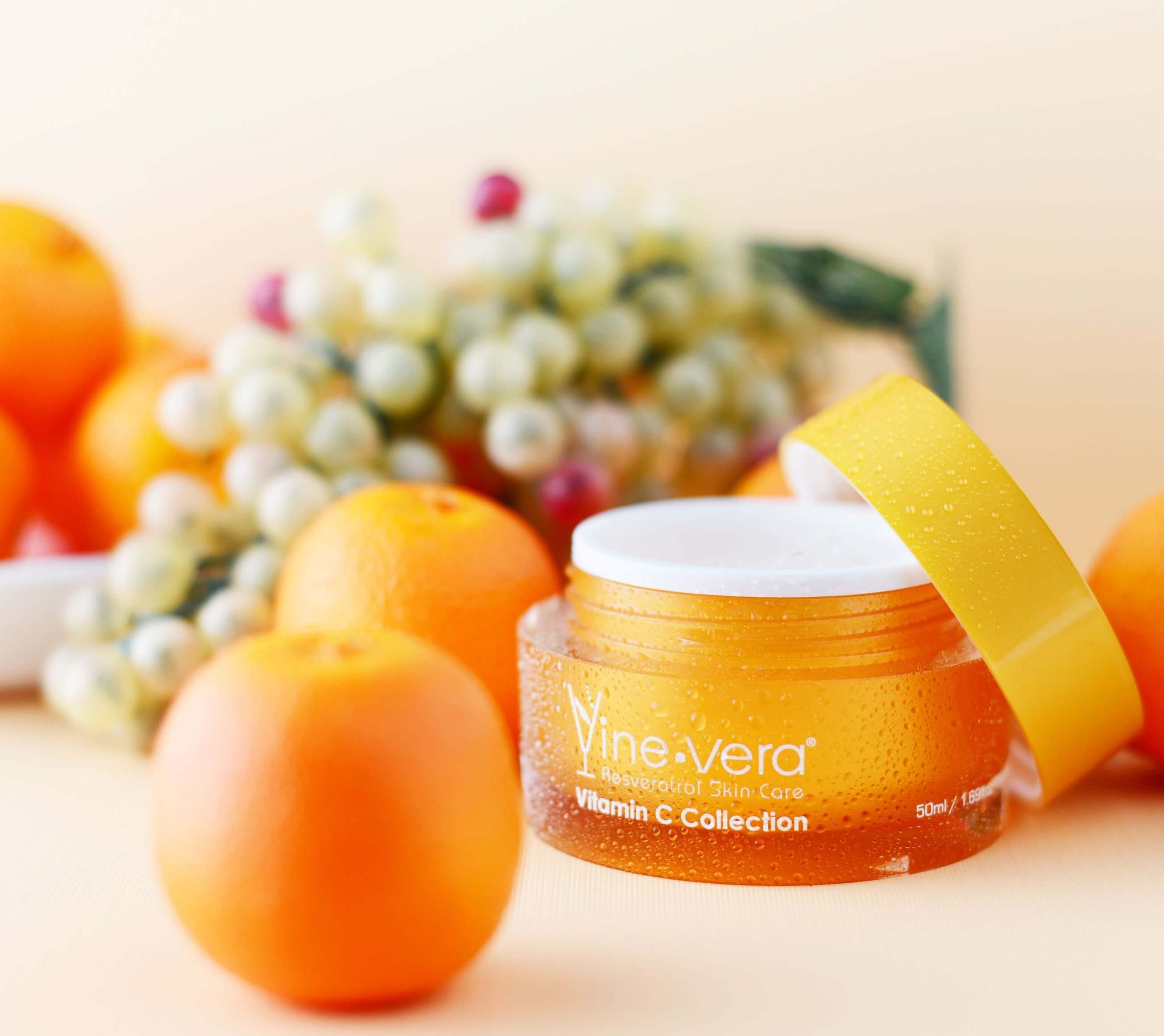 Another way to incorporate vitamin C into your skincare routine while also diminishing the look of breakouts is with the Resveratrol Vitamin C Peeling. This is an exfoliant, meaning that it will dive deeper into the skin than a cleanser. It's a superstar at pulling impurities out from pore openings. This is vital if you're trying to prevent the appearance of breakouts since clogged pores are the precursor to pimples. The fact that this exfoliant happens to be loaded with powerful antioxidants makes it even better. In addition to exfoliating your skin, it will also be able to brighten, tighten, and revitalize your entire complexion.
Sensitivities
If you have sensitive skin, then this means that your skin barrier has been compromised in some way. This can happen for a variety of reasons. However, either way, the fact that your skin barrier isn't functioning in the way that it should allows environmental impurities to easily enter into your skin. Once these impurities reach your skin cells, they stimulate inflammation. In order to counter the near-constant feeling of irritation that sensitive skin has to deal with, you need to look for skincare products that will leave your skin barrier feeling strengthened and supported.
The Resveratrol Cabernet Toner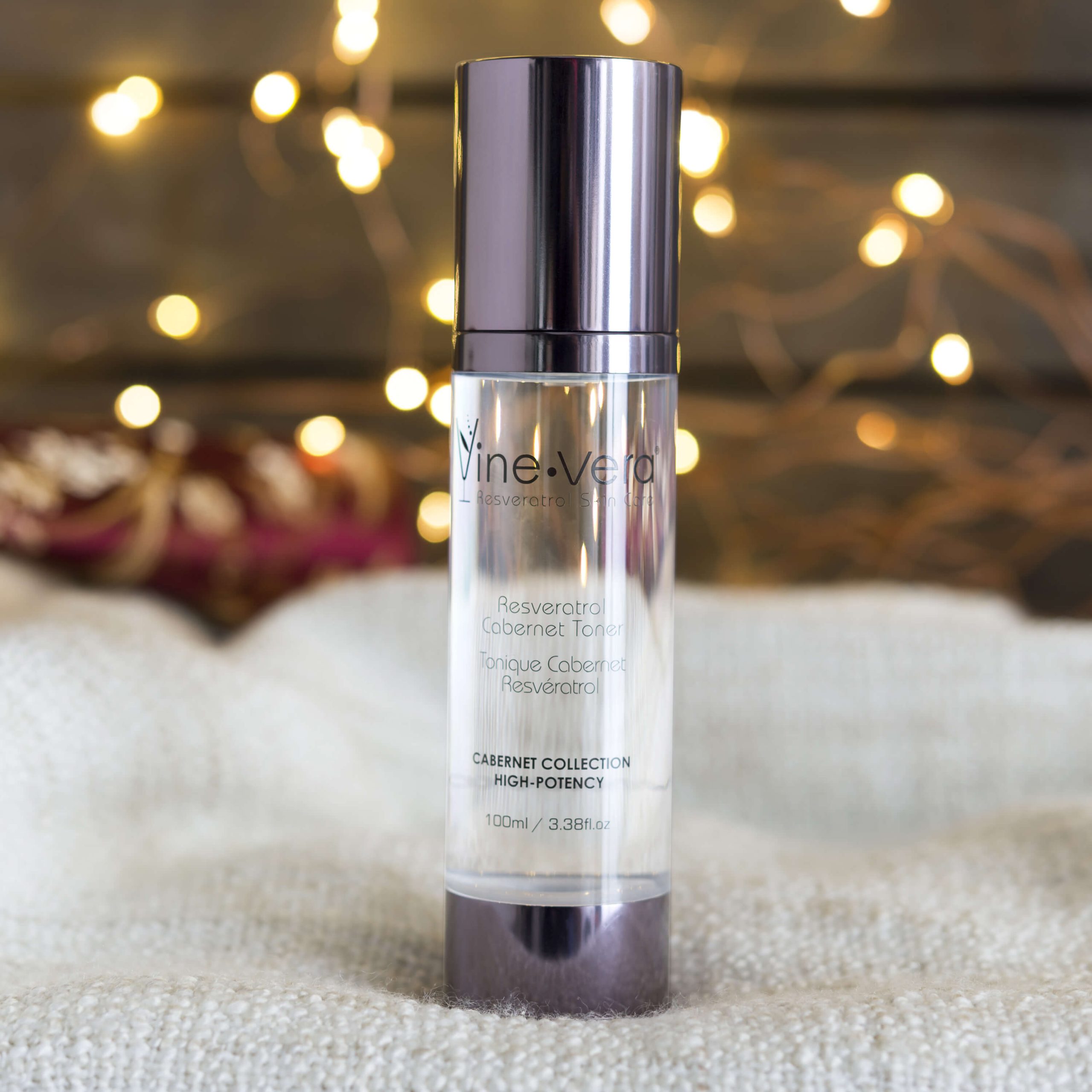 Cleansing should be the first step of everyone's skincare routine. While this may be the case, those with sensitive skin often dread how irritated their skin can feel after a thorough cleanse. This is down to the way in which many cleansers throw off the skin's natural pH balance. One way to leave your skin feeling restored once again is with a good toner, just like Vine Vera's Resveratrol Cabernet Toner. This lightweight formula boasts a short ingredient list, making it ideal for those with sensitivities. It's filled with ingredients that will hydrate, soothe, and restore the complexion. Its lineup includes aloe vera leaf juice, resveratrol, and cucumber fruit extract. It's a formula capable of calming the feeling of sensitivities to leave the skin feeling its very best post-cleanse.
The Resveratrol Cabernet Replenishing Moisture Cream SPF 30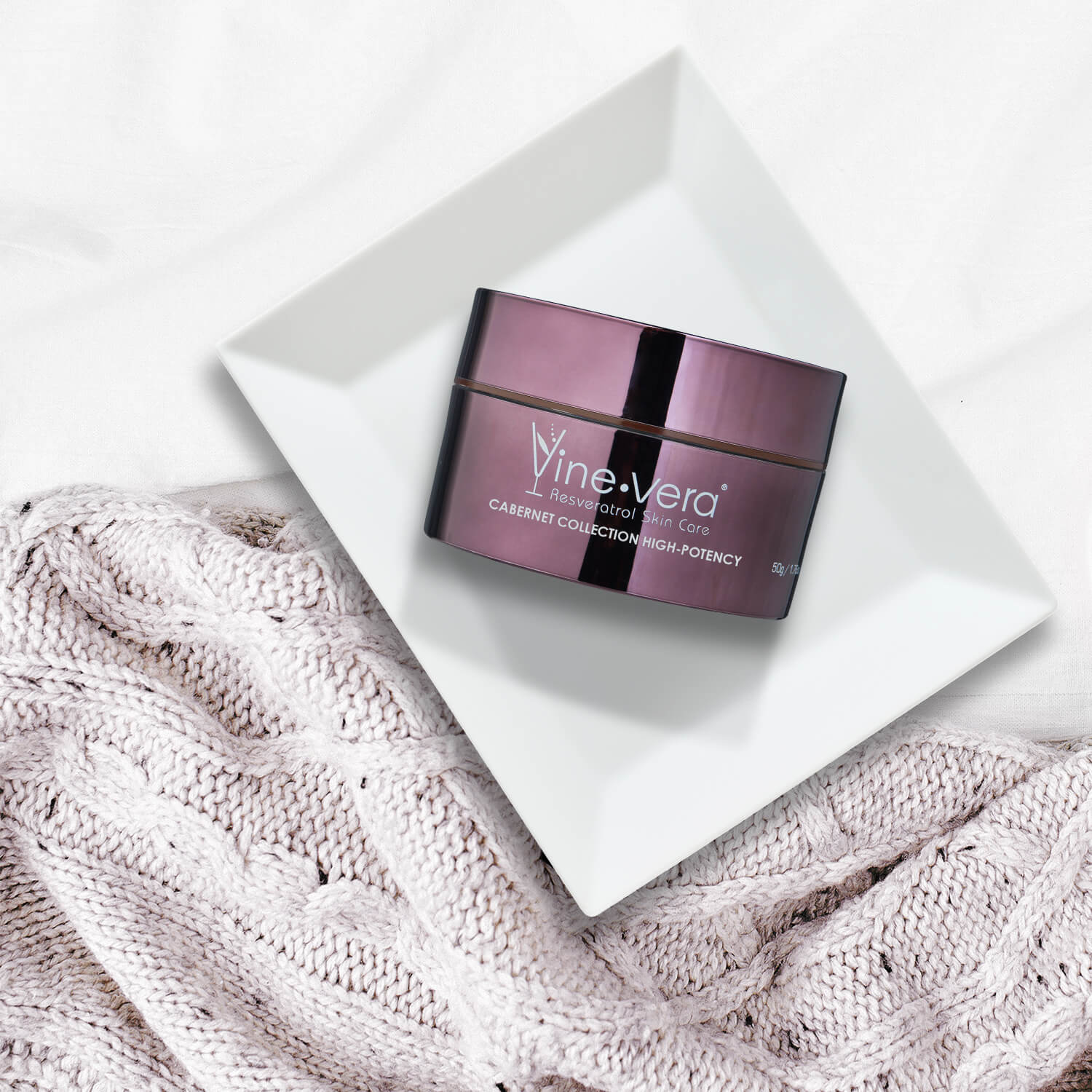 So many skincare problems are caused by UV damage. This means that everybody should be making an effort to protect their skin from the sun. However, if you're already prone to sensitivities, then you need to be giving sun protection even more attention. After all, your skin will be extra susceptible to UV damage. The Resveratrol Cabernet Replenishing Moisture Cream SPF 30 makes this easy. It's a gentle moisturizer that will deeply hydrate and soothe your complexion while also protecting it from the sun. At the same time, its vitamin and antioxidant content will help to brighten and tighten your appearance. It will leave your skin looking radiant and healthy.
Tackle Your Visible Skincare Problems With Vine Vera
Many of the most common visible skincare problems out there can be rectified with the use of the right skincare products. Sure, it may take a little trial and error at first to find the formulas that work best with your skin but, once you do, it won't be long before you're sporting the flawless, healthy-looking complexion that you've been trying to achieve.
Click here to shop for more bestselling resveratrol-infused skincare products from Vine Vera.