Have You Ever Tried a Magnetic Face Mask?
Posted on February 16, 2021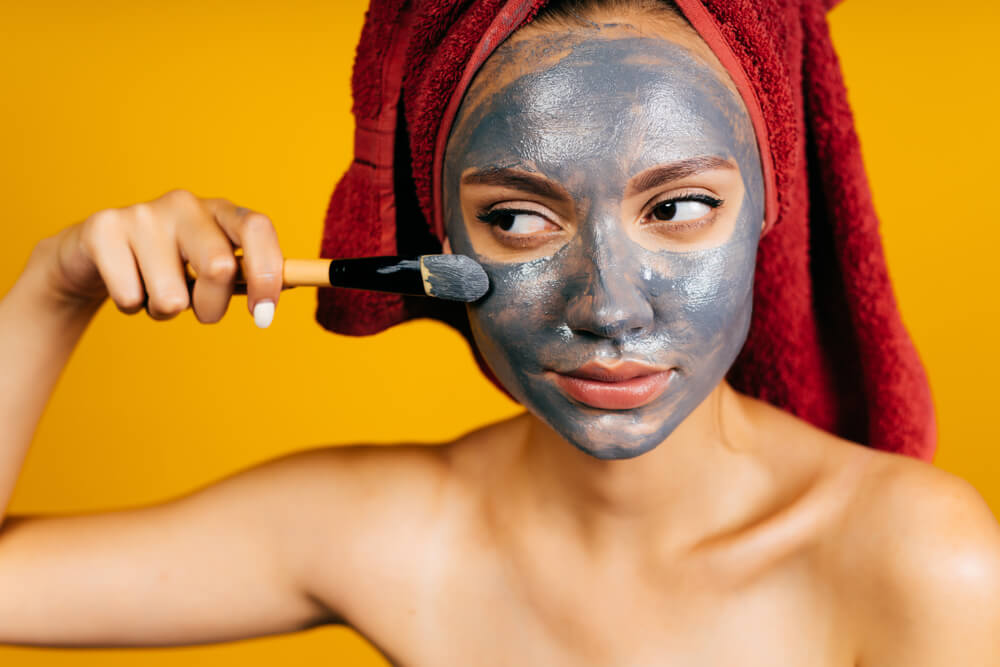 The majority of us have gone through this pandemic with highs and lows, lows usually including overindulgence in food and drink.
Oh, not you?
Guess it's just us, then.
Be that as it may, all the stress, commotion and the overeating and drinking has influenced the state of your skin, especially your face. In order to keep our sanity, sticking to a routine seems more important than ever in these harsh times. This also includes our skin care routine
It is precisely the modern times that have provided us with many products to solve this problem, most effective being the face masks. However, many people are often puzzled over which one to choose, since there are so many different types on the market.
Let's make things a bit easier for you.
Face Masks 101

Cream Masks
These types of masks are beneficial for every type of skin, of course, depending on the ingredients.
People with dry skin should look for cream masks that have oils in them which create the moisturizing effect needed to nourish their dry skin cells.
On the other hand, if you have problems with excess sebum on your skin's surface, be careful to choose the mask that will help you remove it and unclog your pores properly, so your face can be allowed to breathe.
Clay Masks
Clay masks are usually designated for people with normal to oily skin since they have properties that help minimize the appearance of pores. They also have that mattifying effect everybody with oily ski needs.
They are a perfect means for naturally removing the toxins from your skin. They close off the skin and prevent the air from penetrating it, thus basically sending the signal to the brain to make the skin plumper. They firm and tighten your skin, making it look younger than ever. If you have acne breakouts, it is best to choose clay masks that have cleansing enzymes and sulfur which will help your inflamed skin and soothe the redness.
It is important to remember not to remove the leftover mask violently but with a warm wet washcloth. You should put it gently over your face and let it stay that way for a couple of minutes. The steam will help loosen the clay and make it easier for you to remove it.
Gel Masks
If you have problems with inflamed skin that needs to be dealt with carefully, it is best to use this type of mask.
Its soothing effect will help restore your face to its former state. Gel masks are perfect for dry and sensitive skin that needs to be hydrated regularly.
They are usually filled with collagen which is responsible for your skin's recovery. They are also full of antioxidants, so you will not make a mistake with opting for this type of mask.
Sheet Masks
These masks are especially good, because they can be applied to any type of skin, whether it is dry or oily. The formula that they contain make it that more favorable if applied with a serum. It is best to use a serum before the mask so when you apply the mask, it helps the serum go deep into your skin and nourish it.
Sheet masks are also filled with antioxidants, but it is best to look for the ones that have pomegranate or green tea in them, so you can enhance your skin's brightness and youthfulness. 
It is crucial not to rinse it but just to apply a moisturizer and you are good to go. A sleeping cream or a moisturizer can only boost the nourishing effects of the mask.  
Exfoliating Masks
Whether physical or chemical, these types of masks are good for removing the dry residue from the surface of your skin and unclogging your pores. The chemical ones usually consist of hydroxyl acids and fruit enzymes, which give your skin a proper cleansing, removing all the dirt and dead skin. They also have properties that make your skin a little brighter and even out your complexion. Your skin will feel fresher almost instantly after the application of the mask.
Exfoliating masks are not recommended for being used more than once a week. Too much exfoliation can damage your skin and irritate it , causing redness and inflammation.
Eye Masks
To be honest, these ones are a real eye-opener, if you know what we mean.
They target only the area around your eyes, because it is very sensitive. Not every product can be put on that area. It is similar to the sheet mask, since it is made of a sheet soaked with ingredients that stimulate the circulation around your eyes, making those fine lines and dull skin less visible.
Magnetic Face Mask – the New Kid on the Block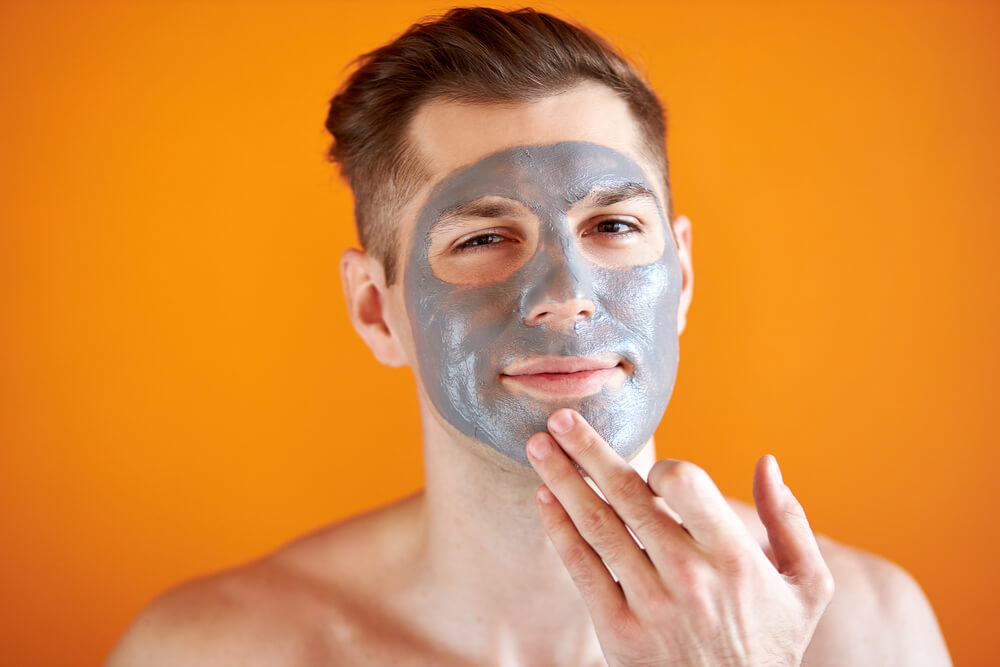 If you got bored with all the products you have to apply in order to keep your face glowing, boy, have we got news for you!
This crazy mask everybody is talking about will blow your mind, replace many of the products you are using and make all your wishes of a fresh-looking face come true!  
What is a Magnetic Face Mask?
Even though you may think this is something totally unheard of, that is not entirely true. According to renowned dermatologists, magnetized skincare dates back 2000 years.
The power of the magnet was not just used to attract metal, but for many other different purposes. Magnets have been used for healing wounds and sorting out other health problems, like calming a variety of inflammations.
The healing powers of the magnets have also long been used to solve many skin conditions. It is beneficial for all skin types. And, it is full of anti-aging properties! Yes, of course, slowing down the aging process is not the only thing we use our mask for, but it is certainly close to the top!
The explanation lies in the force of the positively charged particles which influence the molecules in the body, without touching them.
"Magnetic therapy" only became popular after WW2, even though it had been used in Ancient Egypt, China, Persia and Europe for treating many medical conditions. It has also been used to reduce pain, since they make blood vessels expand and in that way enable the oxygen to go more freely in the bloodstream. So, it is proven to have a beneficial effect on circulation.
Although it has been used for health benefits since, practically, the dawn of time, it has only recently taken over the Internet by a storm. It is a mask which consists of iron powder that promises cleansing, firming, and anti-aging – all in one! The innovation lies in the fact that it needs to be applied on the skin and left for only a short period of time and then taken off with the help of a magnet. This is achieved with electromagnetic interaction.
How to Apply a Magnetic Face Mask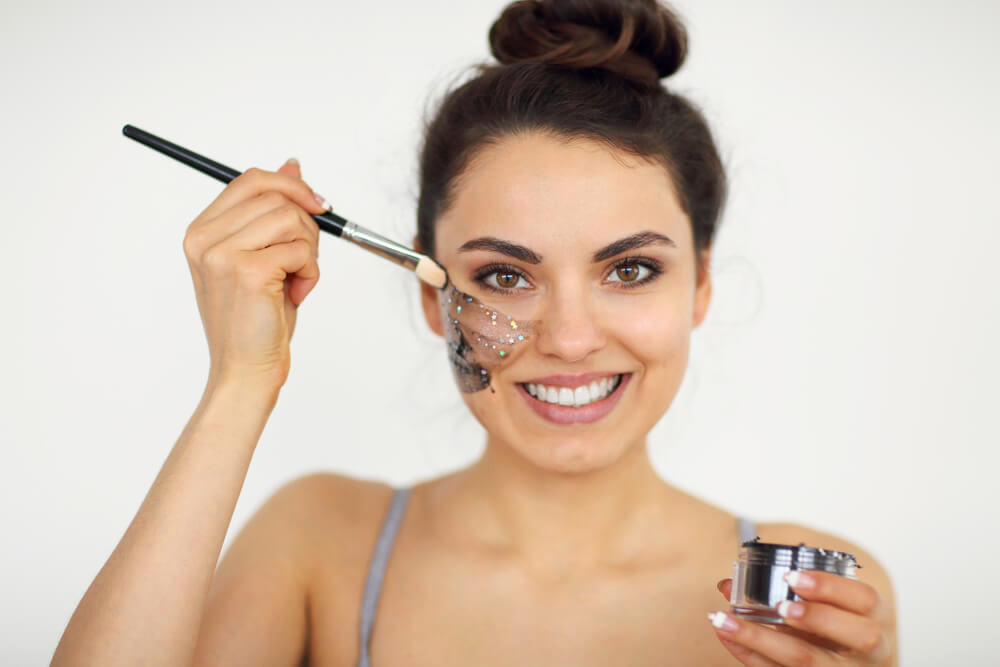 In order to apply the mask, you need to clean your face and dry it well. This face mask will not stick if your face is not properly cleaned, or if it is damp. Therefore, you simply cannot skip this step.
Put the mask on the skin while being careful not to put it under your eyes or around the mouth. Leave it for 5 to 10 minutes and then remove it. In order to remove it from you face you need to apply the magnetic cap, from the recommended distance. It will remove the mask as you move it around. After you remove the mask completely, it is good to massage your skin shortly so that it can absorb all the nutrients.
The magic lies in the pull. Once you draw the mask with the magnet, with it, you draw all the impurities from the skin and make a barrier between the skin surface and the pollutants. So not only does it draw residue and dirt left in your pores, but it also protects your skin from dirt getting in again. The skin feels softer straight away and there is an immediate glow. This means you can apply it before a night out, so your face will seem brighter and fresher than ever!
If this is what you get straight after you use it, imagine what you can expect in the long run.
The Benefits of Magnetic Face Masks
There are quite a few benefits of magnetic face masks that you might not have known, but that's why we're here!
Here are some of the most common effects that such masks can have on your skin.
1) They Do Wonders for Your Complexion
Needless to say that, by using this mask, you will restore the former glow of your face.
It eliminates all the impurities from your face and, most importantly, deep cleans your pores. This means that it makes the surface of your face breathe. Over the course of time, all the dark marks and scars will become less visible, and your skin will glow more than ever. It makes age spots less visible! If this doesn't catapult you to the store, we don't know what will!
2) Help with Acne and Blackheads
Allowing your skin to finally breathe doesn't just help you with your complexion, but with acne and blackheads, too.
These masks remove the excess oil that is the main cause of acne breakout, unclog your pores, and make your skin fresh and clean again. After some time, you will start to notice the difference and this mask is going to become the main item on your skin regime list. Trust us!
3) Slow Down the Aging Process
Whatever benefits of a product you encounter in today's market, this one seems to matter the most.
This is not strange if you consider the emphasis today's society has put on the importance of staying young. Well, you don't need to look further. The magnetic face masks slow down the aging process and diminish the visibility of the existing wrinkles on your face.
The magnetic force stimulates the production of collagen, which is responsible for making your skin firmer.
As we grow older, the production of collagen slows down and it loses its magical power of making our skin young and beautiful. That is how wrinkles start to appear. But, these masks stimulate circulation and the production of collagen, so you don't have to worry about new wrinkles, well, for some time, at least. Always bear in mind that aging is a completely natural process and some things just cannot be avoided.
4) Improve Application of Other Products
Whether you are applying makeup or some other skincare product, magnetic masks will make this process a lot easier. By balancing out your complexion and making your skin smoother, they will make your makeup look a whole lot nicer and more even.
Since they clean the face from the surface impurities and unclog your pores, other products you apply on your face will have the ability to penetrate deeper and do the thing they were meant to do with more efficiency.
5) They Help with the Treatment of Other Conditions
If a migraine is an old friend of yours, or you suffer from continuous headaches that are stress or sinus related, then you just have to try this mask!
Being all too familiar with the agony of enduring frequent migraines, we can only say if it can help at the slightest, then it is worth a shot!
The magnetic force used neutralizes the pain and makes you feel better almost instantly. It is also proven to help with toothaches. How amazing is that?!
In the end, there is nothing better than to actually show you the product you can completely rely on to do all the aforementioned:
Resveratrol Malbec DNA Magnetic Mask
If you have waited for the perfect product to arrive, then your waiting has come to an end. This phenomenal mask will solve all the problems you might have on your face while also significantly reducing the visibility of the wrinkles and other fine lines on your skin.
If we should pick a phrase that would most accurately describe this amazing skincare wonder, it would be – the future is now. The process behind it is incredible – it combines coconut oil, cannabis sativa seed oil and diamond powder, only to produce a miraculous mixture designed to give you a smoother, tighter-looking skin you will simply adore.
It comes with a magnet which you use to remove the mask from your face. With each inch passed, you can notice the change in your skin. A younger, fresher, brighter-looking complexion everybody will envy you for. You simply can't miss buying it!