Skincare for Fall: 8 Ingredients to Add to Your Beauty Routine
Posted on October 15, 2021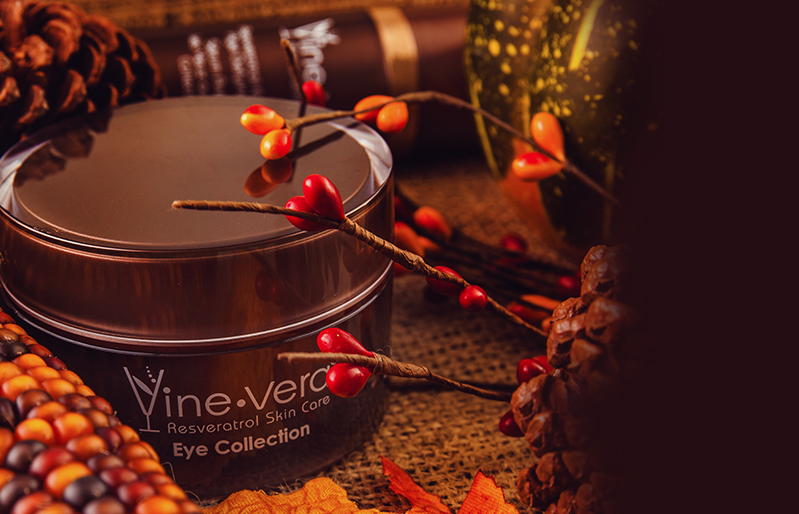 After months of beach vacays, tiny denim shorts, and the sweltering heat of the sun, we finally bid farewell to summer. No more super sweaty and oily days that give us breakouts at last!
But as we transition from summer to the colder season, there needs to be a lot of tweaking in your skincare for fall. In the autumn, richness is key. You'll need to trade in those lightweight, oil-free moisturizers for thicker day and night creams to make up for the cold, dry winds.
And you can't just pick any random moisturizer for fall. You must be sure that the ingredients will give your skin the most hydration possible.
And if you want to be extra purposeful with your skincare products, you should keep an eye out for ingredients that will help address your personal skin concerns, too.
Not sure which ingredients to go for? Vine Vera is here to help. Here are eight perfect ingredients to incorporate in your skincare for fall.
Transitioning Your Skincare for Fall is Crucial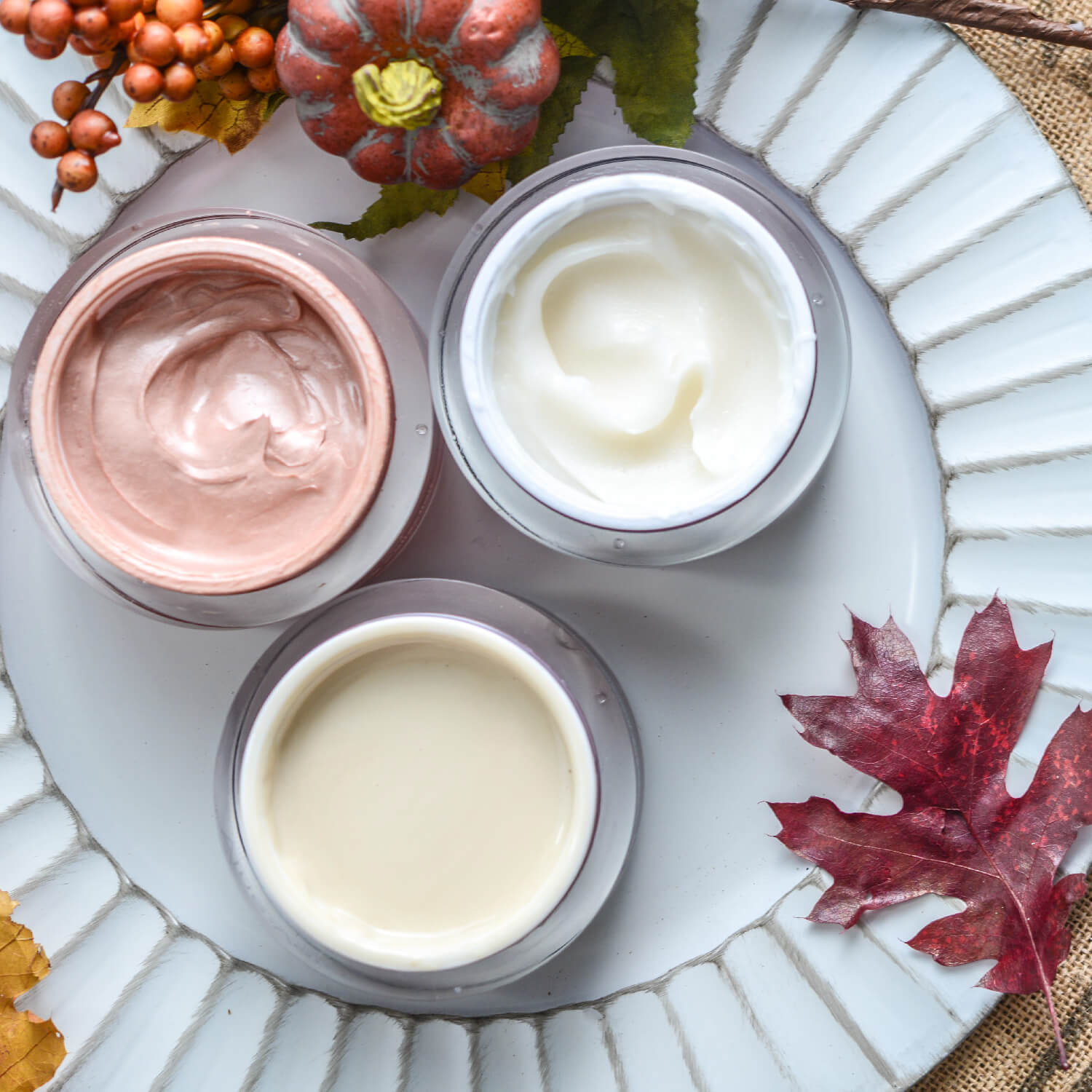 In the summertime, humidity levels are high in most places. So even if you put on just one or two layers of a lightweight moisturizer, your skin will likely feel hydrated all day. But the leaves start to fall and we hop into the colder autumn months, the air starts to change.
During fall, the humidity drops and the environment gets colder, and consequently, drier. That means there's not enough moisture in the air to keep your hair and skin looking soft and supple anymore.
So while you change up your wardrobe, shoes, and makeup colors to welcome the season of fall, you must do it with your skincare routine too. It's time to whip out thick creams and rich serums to keep your skin feeling quenched even as the air goes stale and dry.
Layering is going to be super important when it comes to skincare for fall. While you only had one lightweight moisturizer to beat the heat in the summer, you'll probably need extra hydration in the fall. That means you need a combination of a serum, cream, and sunscreen to combat the feeling of dryness.
Looking to beef up your skincare for fall? Here are eight awesome ingredients to help keep your skin look in tip-top shape in the cozy, chilly months ahead:
1. Resveratrol to Get Rid of the Look of Redness from the Cold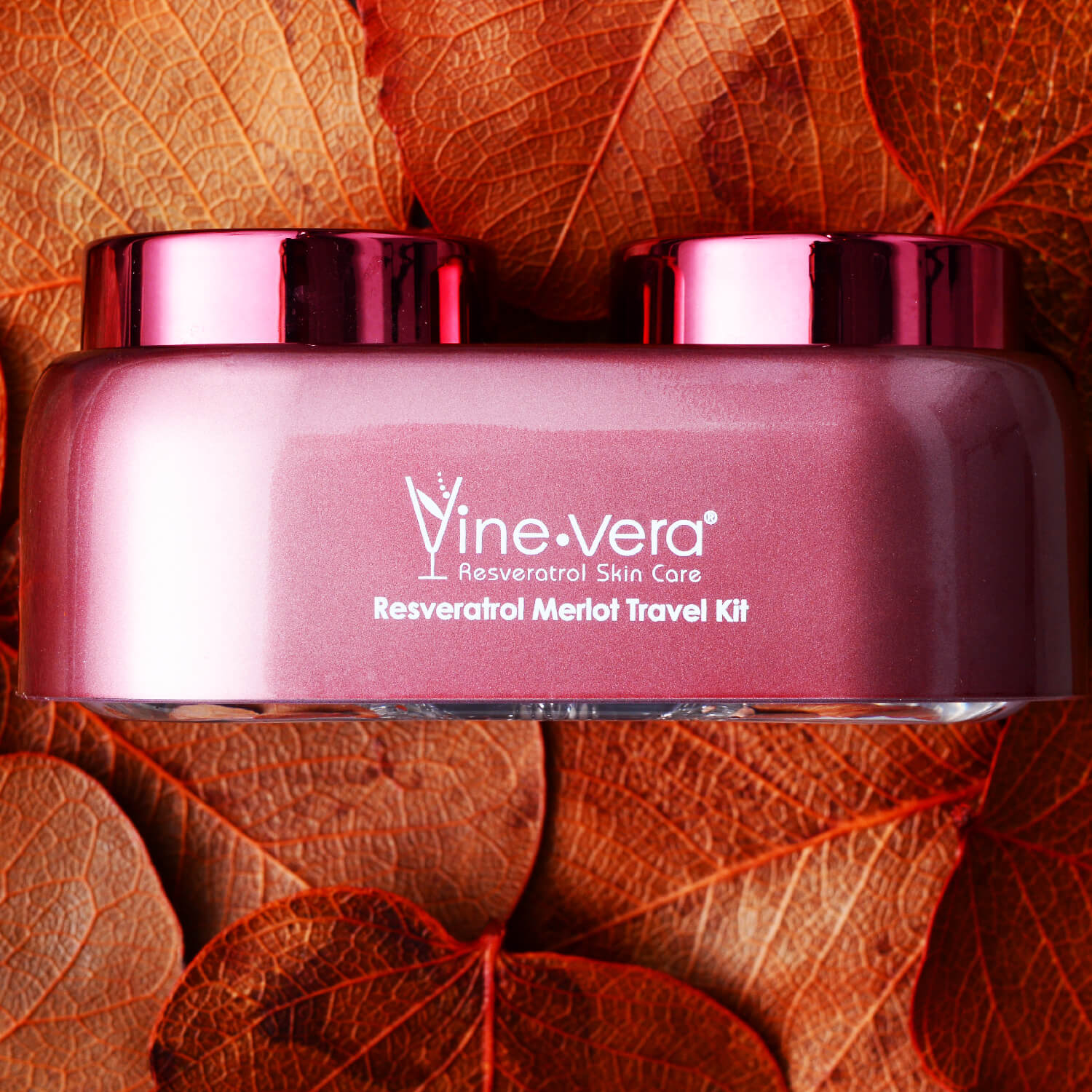 If you have uber-sensitive skin or have eczema or rosacea, you'll know that the colder months of autumn can cause more flare-ups than usual. The dry air triggers irritation and tenderness in the skin, leaving your skin looking red and sensitive. Resveratrol can help with that.
Resveratrol is a compound extracted from wine, grapes, and berries. It's loved for how it can delay the visible signs of skin aging, like wrinkles and saggy skin.
But its most important role in skincare for fall is soothing the look of red, inflamed skin with its calming properties. Bye-bye, redness from the harsh cold!
It's definitely a powerhouse ingredient in skincare, which is why we at Vine Vera put it at the forefront of all our collections. You'll see resveratrol infused in many if not all of our cleansers, creams, serums, and other products that will be terrific for your skincare for fall.
2. Aloe Vera to Soothe the Feeling of Dry, Sensitive Skin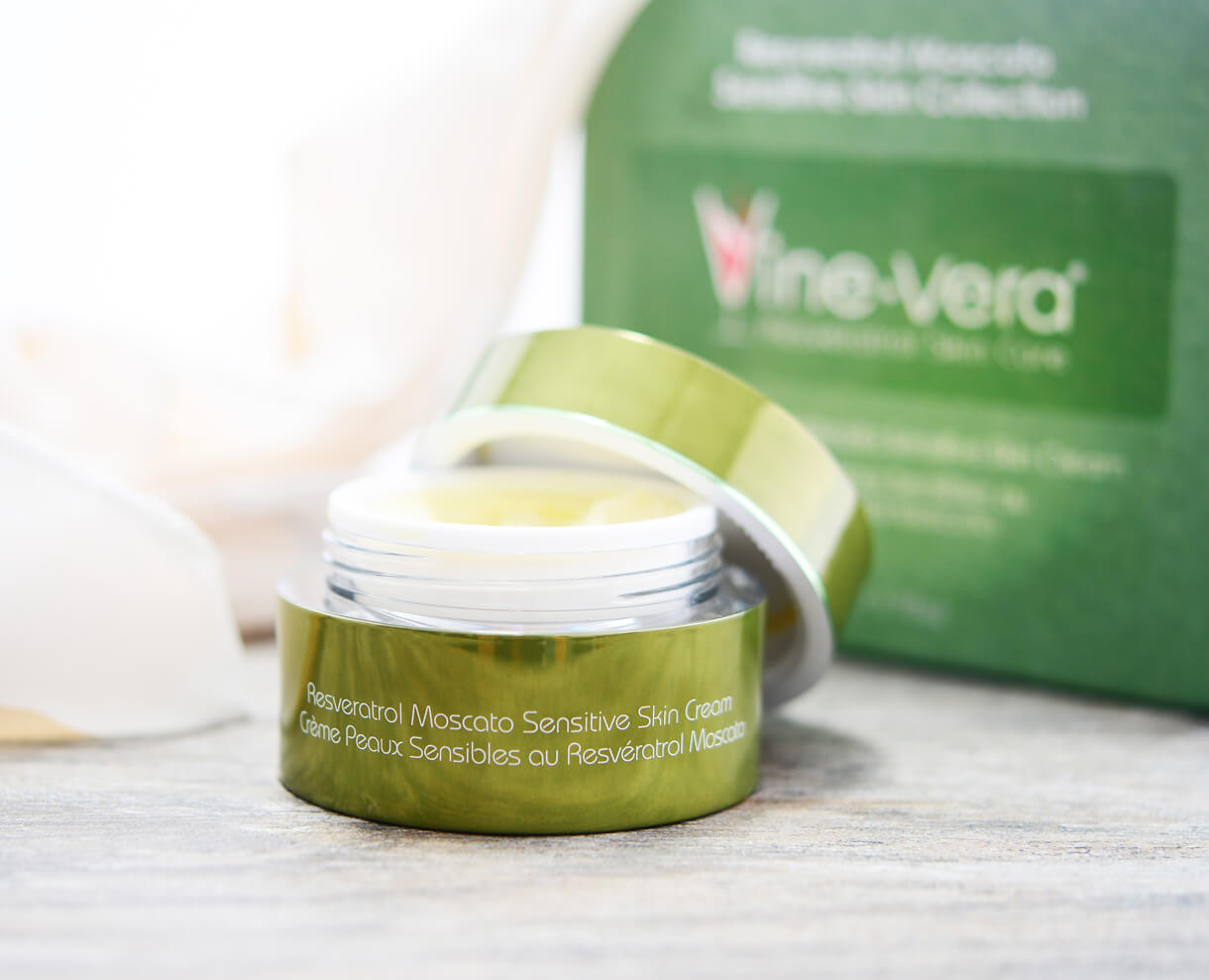 Aloe vera is a fantastic skincare ingredient for oily, sensitive skin because it feels hydrating and soothing without being comedogenic, which means it won't clog your pores and cause pimples.
It's a humectant, so it binds moisture into your skin for a boost of hydration — something your skin will likely crave in the fall.
One of our favorite creams for sensitive skin is the aloe-infused Vine Vera Resveratrol Moscato Sensitive Skin Cream. The gentle yet hardworking moisturizer feels rich without being overly greasy. Instead, it just leaves a suppleness and healthy glow to your skin.
With like resveratrol, olive oil, retinyl palmitate (a derivative of vitamin A), allantoin, panthenol, and ceramides, this cream combats the appearance of wrinkles and fine lines. It also leaves your skin feeling super soft and smooth.
3. Shea Butter to Leave Parched Skin Feeling Strengthened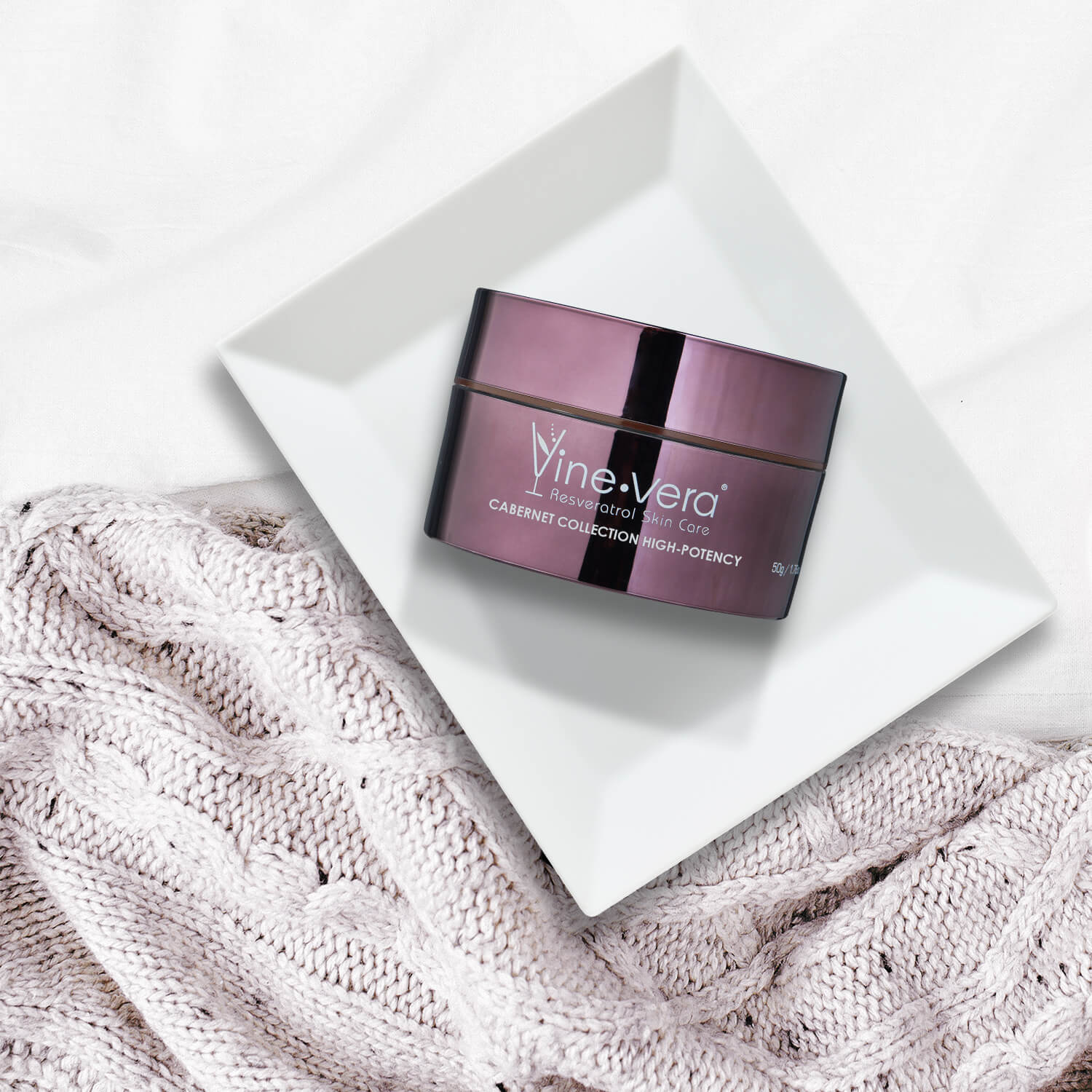 Shea butter is one of the most popular vegetable oils out there because of its creamy and decadent texture. It's a natural butter extracted from the nuts of the shea tree, native to Africa. Like coconut oil, it solidifies at room temperature, so you just know it's going to be thick and rich.
This butter is an excellent skincare ingredient for those with naturally dry skin because the fall months will likely hit you even harder with dehydration. Shea butter will help your skin feel prepared for the battle against the cold, dry air.
Leave your skin feeling plumped up and moisturized this fall with the Vine Vera Resveratrol Cabernet High Potency Moisture Day Cream. It has shea butter, resveratrol, and vitamin E to give super thirsty skin a quenched feeling. It boosts the look of elasticity while leaving skin feeling resilient.
When used daily, you'll notice how radiant and soft your skin will feel. No dryness and flaking here! Just properly hydrated skin for a fab autumn.
4. Sunflower Seed Oil for a Boost of Vitamin E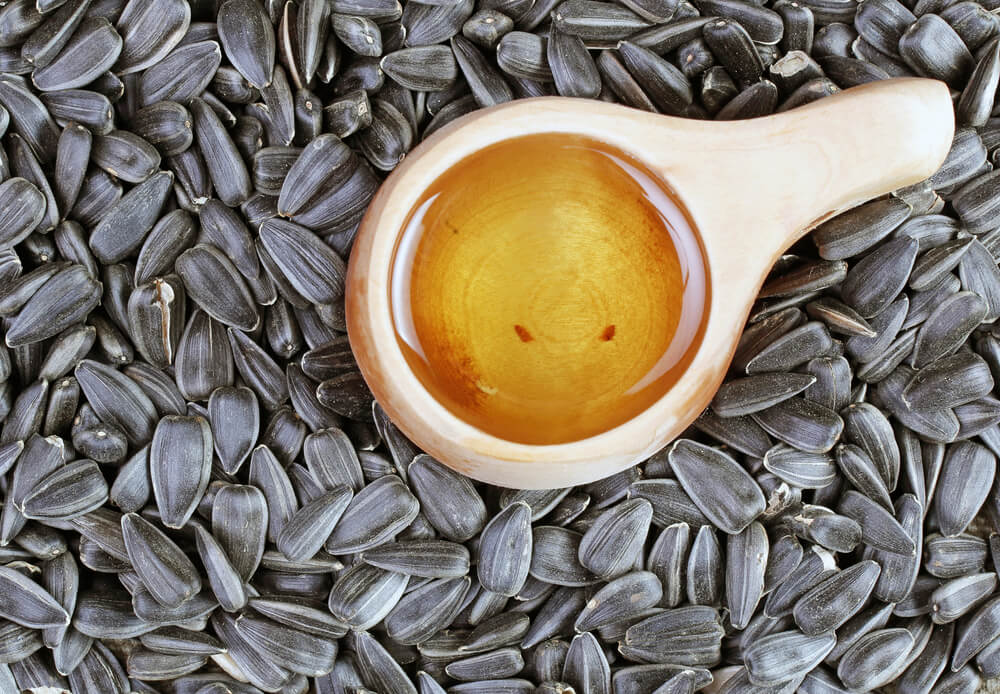 Another ingredient you can find in the Vine Vera Resveratrol Cabernet High Potency Moisture Day Cream is sunflower seed oil. This underrated oil is chock-full of vitamin E, which is known to give the skin a healthy and hydrated appearance.
It's a wonderful ingredient for skincare for fall when you need moisture and a way to beat the appearance of redness and skin sensitivity.
5. Jojoba Oil for its Sensitive Skin-Friendly Hydration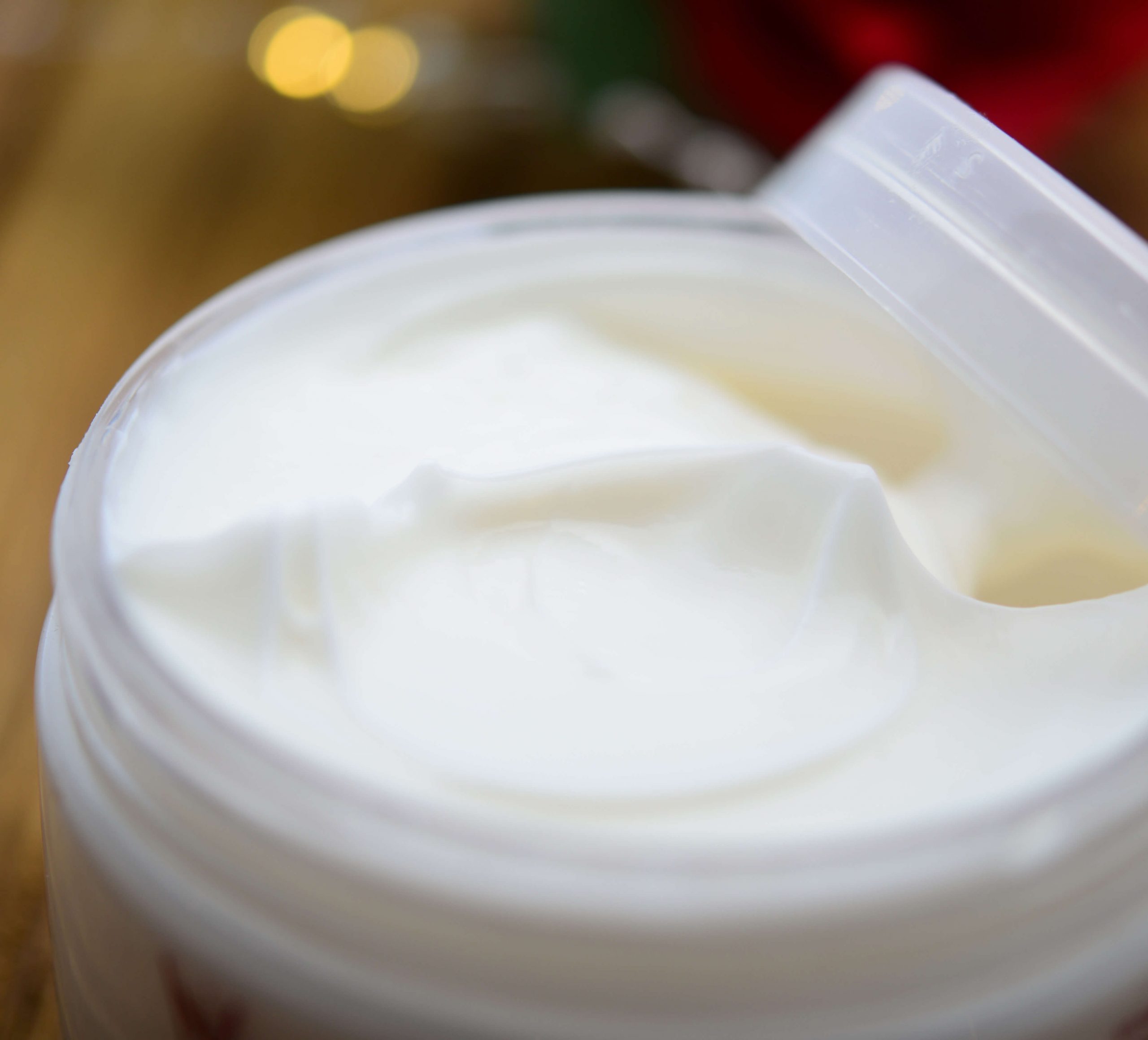 Jojoba oil is another popular moisturizing oil for both the skin and hair. But one thing many people don't know is that it's not actually oil. It's a wax ester, aka sebum that's very similar in structure to the oils produced by the human body. It's as close as you can get to mimicking your skin's natural oil.
Because of that, jojoba oil is quite unproblematic on the skin. It's unlikely to clog your pores or cause irritation since it's so close to the oil already being produced by your glands.
This lightweight oil is excellent not just for adding hydration and a smooth feeling to the skin. It also helps balance sebum production, making it beneficial for dry and oily skin alike.
You might have seen jojoba oil in many face creams and masks in the past. But it's not just your face you need to watch out for in the autumn months. You need to be wary of your skin from head to toe too! Experience the benefits of jojoba oil in the Vine Vera Intensive Shea Body Butter.
Aside from jojoba oil, this body butter contains aloe and shea, two botanicals we already know are amazing for skincare for fall. These ingredients work together to leave your skin feeling bouncy and silky soft to the touch.
Use this butter daily during the fall if you have dry knees, elbows, and hands. Don't neglect these parts of your skin this fall by ensuring you have a soft, supple complexion from the neck down, too.
6. Vitamin C to Brighten the Look of Your Skin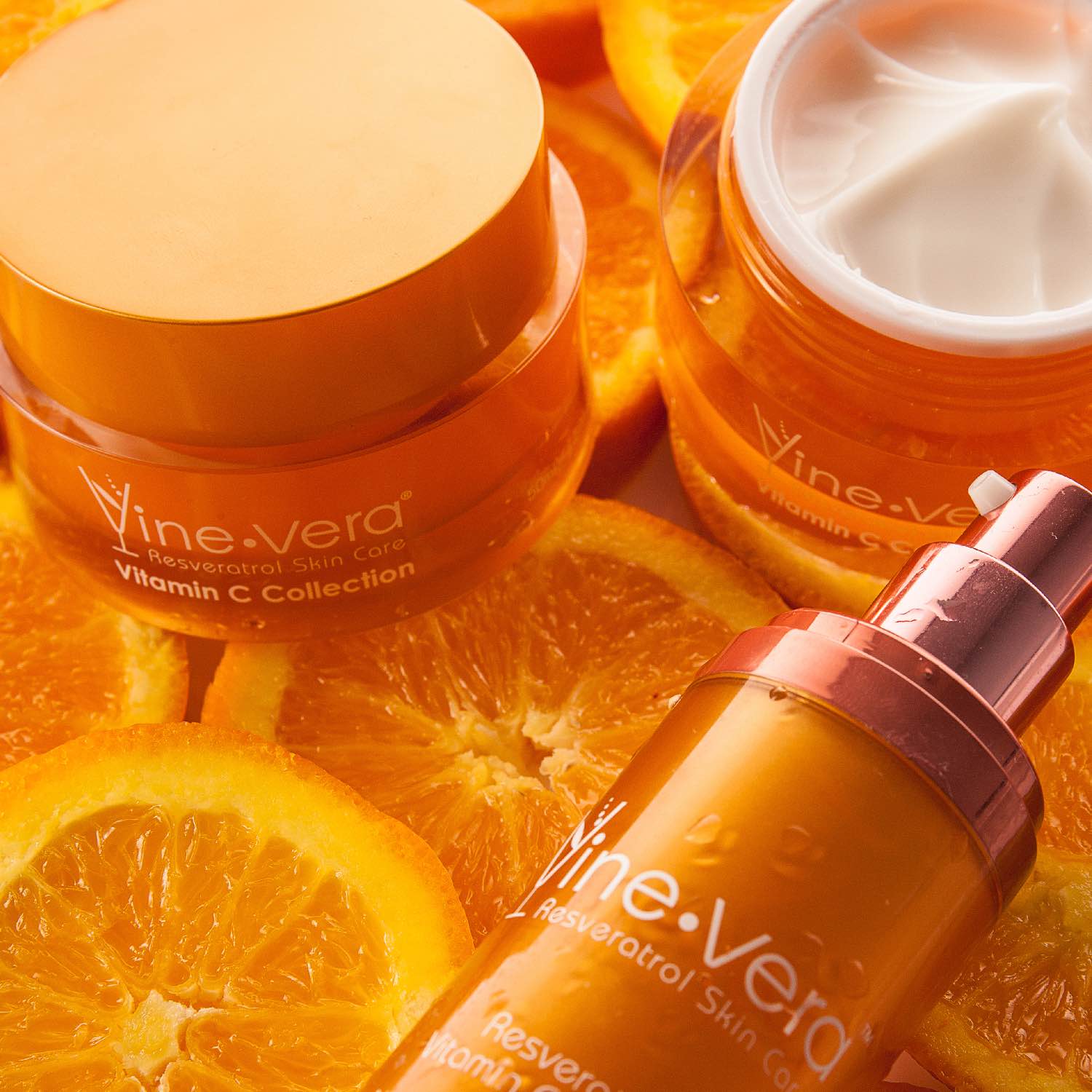 Another negative effect of the colder fall months is that our skin and hair get weaker. Moisture is a must for keeping the skin barrier feeling strong and fortified. That means that in the drier months, the skin will likely be more vulnerable to damage.
Vitamin C can help. This well-loved vitamin will leave your skin looking bright, tight, and youthful.
Want to see the magic of vitamin C for yourself? Try out the Vine Vera Resveratrol Vitamin C Serum. It's infused with so many exquisite ingredients, such as resveratrol and vitamin A. It would be an excellent addition to your skincare for fall if you're looking for something to prevent the appearance of wrinkles. 
7. Sodium Hyaluronate for Extra Hydration on Chilly Days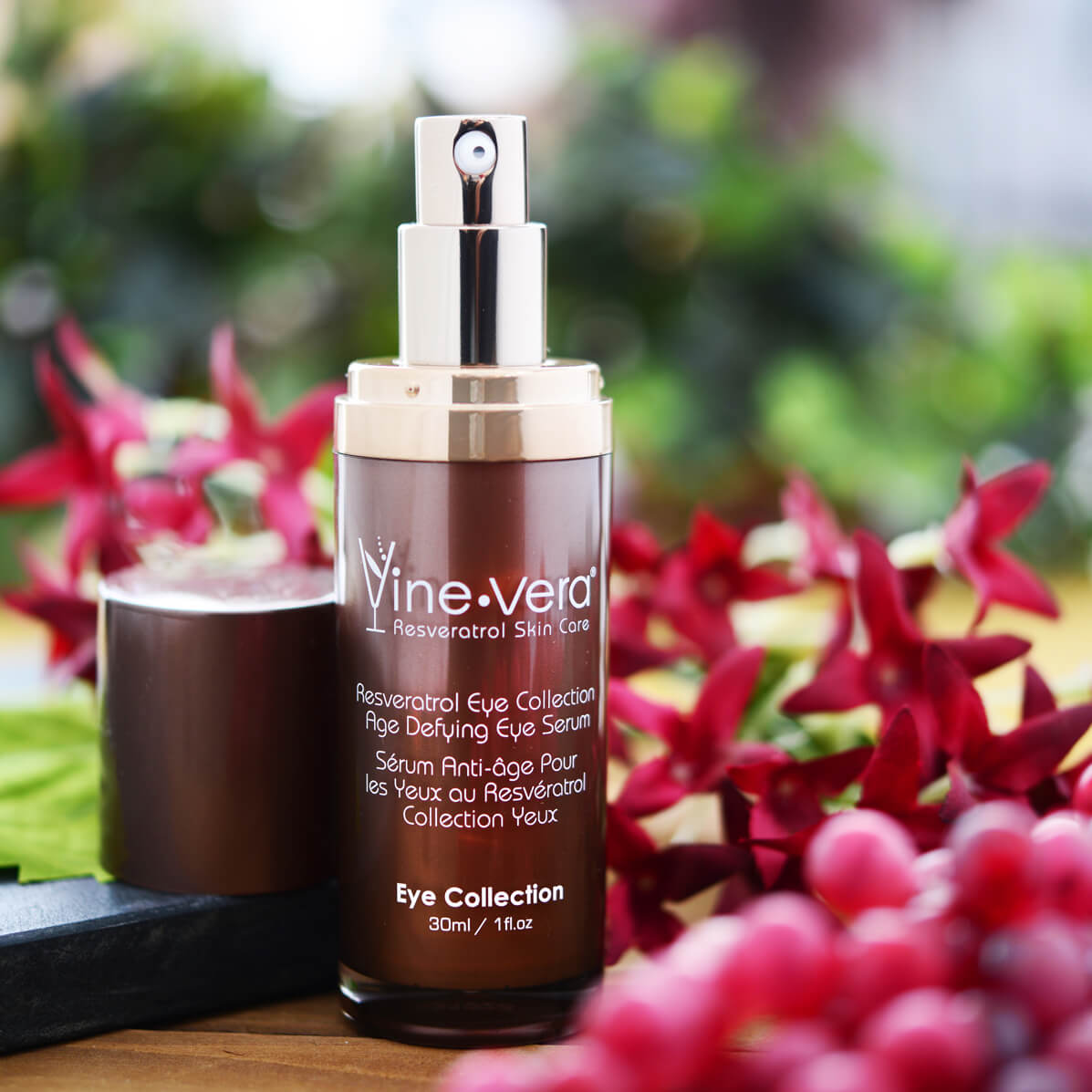 Hyaluronic acid is a popular humectant that draws water from the air to bring into your skin. It's considered a cult fave for hydration, so we're sure you've heard about it at least once before. But let us introduce you to hyaluronic acid's arguably more effective little sister: sodium hyaluronate.
Sodium hyaluronate is a derivative of hyaluronic acid. It has a smaller molecular weight than the latter, making it easy for it to penetrate the deeper layers of skin and give them extra hydration. And because it's a salt form, it's more stable than other types of hyaluronic acid.
Aside from combating the dehydration that your skin is susceptible to in the fall, sodium hyaluronate is also known to plump up the look of tired, lifeless skin with no bounce. This is terrific if your skin is looking and feeling a bit dull, or if you're noticing the early visible signs of wrinkles and deep lines.
Unlike emollient oils and butter, sodium hyaluronate is incredibly lightweight and non-greasy. It leaves your skin with a healthy-feeling dewiness without it feeling excessively oily.  It's the perfect hydrating ingredient for those with acne-prone skin.
Try out the benefits of sodium hyaluronate with a little treat for your eyes — the Vine Vera Resveratrol Eye Collection Age-Defying Eye Serum.
This eye serum is a more convenient alternative for daily eye cream. Aside from sodium hyaluronate, it contains vitamin C, green tea, and resveratrol to make your under-eyes appear hydrated, firm, and bright.
8. Squalane to Get that Silky Smooth Feeling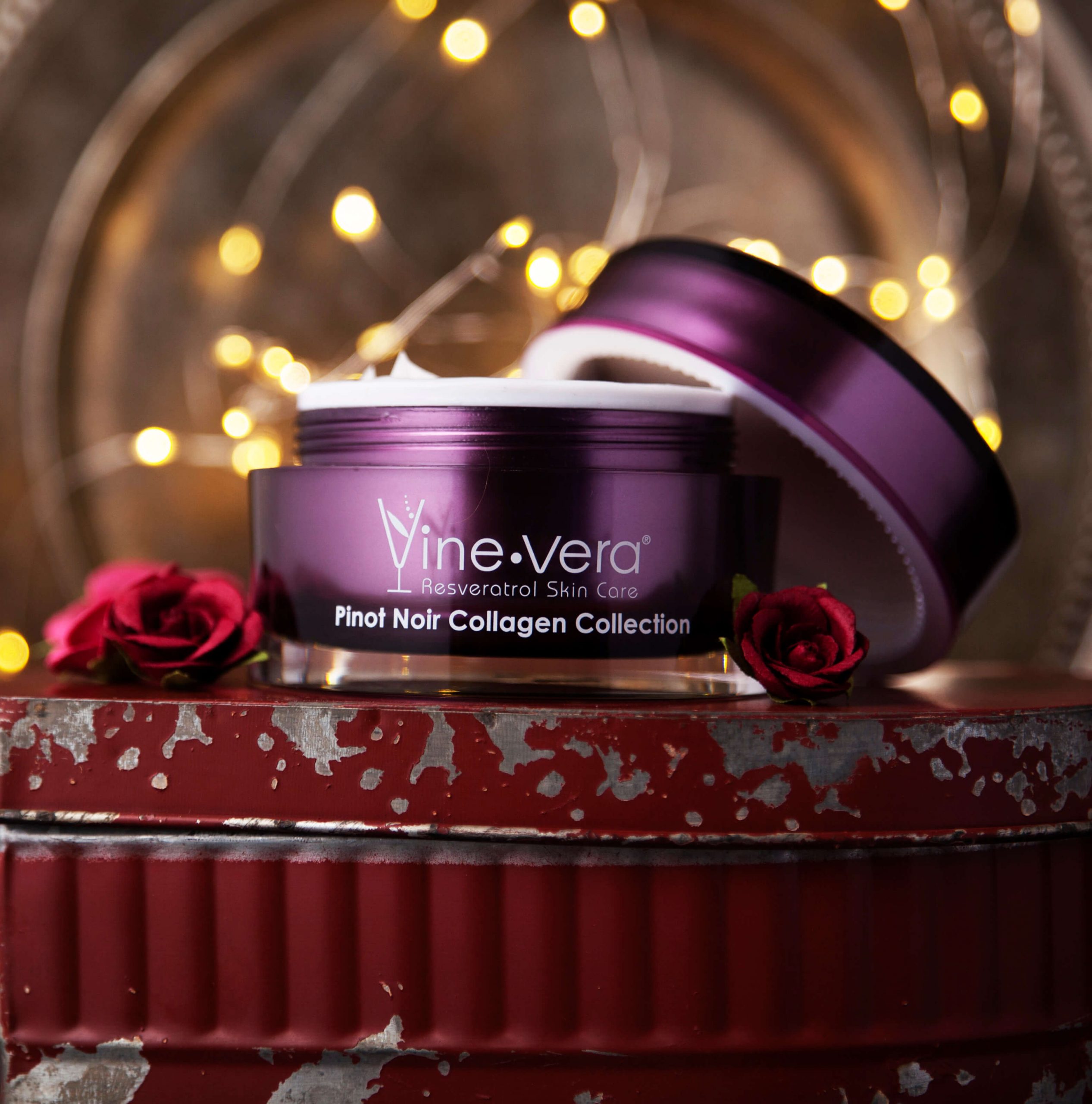 Last but not least, we have squalane, an emollient found in lipids to help moisturize the skin deeply while leaving a silky finish to the complexion. It's easy for the skin to feel super flaky during fall, so squalane is a terrific ingredient to use to combat that.
Get that smooth, silky skin you've always wanted with the Vine Vera Resveratrol Pinot Noir Phyto-Silk Mask. This leave-on mask is rich in moisturizing ingredients like squalane, collagen, aloe vera, and peptides. These work together to reduce the feeling of dry skin and fight the appearance of aging.
It's also infused with fruit extracts, including maqui, acai berry, goji, noni, pomegranate, and more. These refresh and rejuvenate the feel of the skin.
Conclusion
There are a plethora of oils and botanicals that can help elevate your skincare for fall, but these eight are our holy grails. Some of them give your thirsty skin plenty of hydration, like sodium hyaluronate and aloe vera, while others smoothen the look of your skin for a pretty glow, like shea butter and squalene.
Picking out new products for your skincare for fall may sound like a chore and unnecessary expense. But when you understand the many benefits these ingredients can give your skin as you jump into the cold autumn, you'll know that they're totally worth it.
Beat the feeling of dehydration, redness, and tiredness that come about in your skin during the fall with these eight ingredients. Keep an eye out for them as you shop at Vine Vera, and you'll have skin that feels smooth, supple, and hydrated throughout fall.