This New Year's Skincare Routine Will Keep You Glowing All Night
Posted on December 15, 2022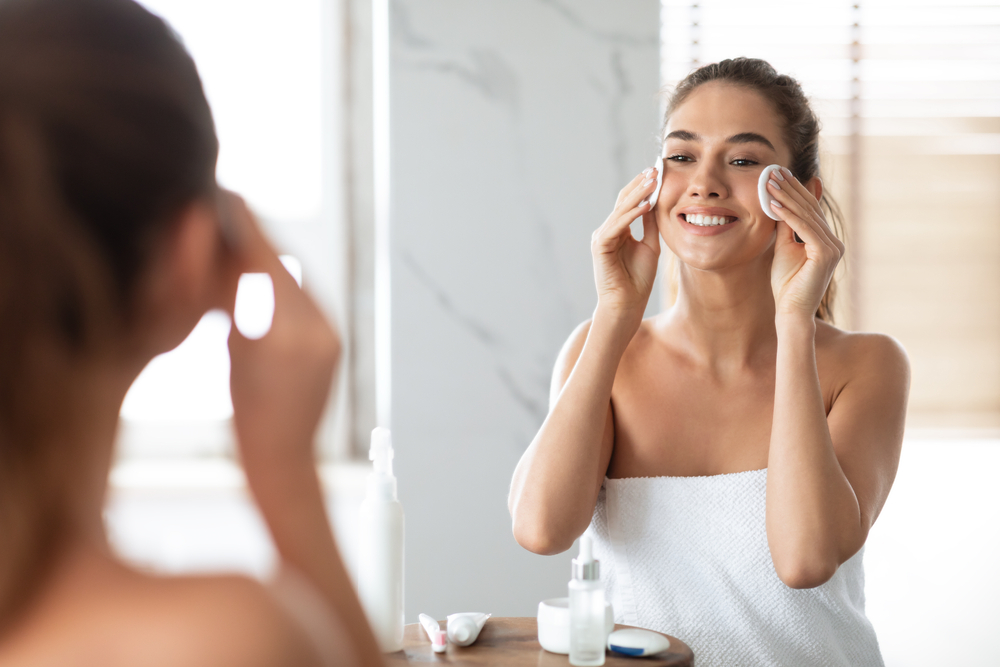 It's only natural to want to look your very best on New Year's Eve. After all, if you look good, you feel good, and those positive vibes are so important when ushering in a new year.
A big part of looking good comes down to skincare. If you've been concerned about getting your complexion into tip-top shape for the big night, worry no more. Vine Vera is here to share an effective New Year's skincare routine that will keep you glowing from head to toe throughout the night.
Begin With a Good Cleanser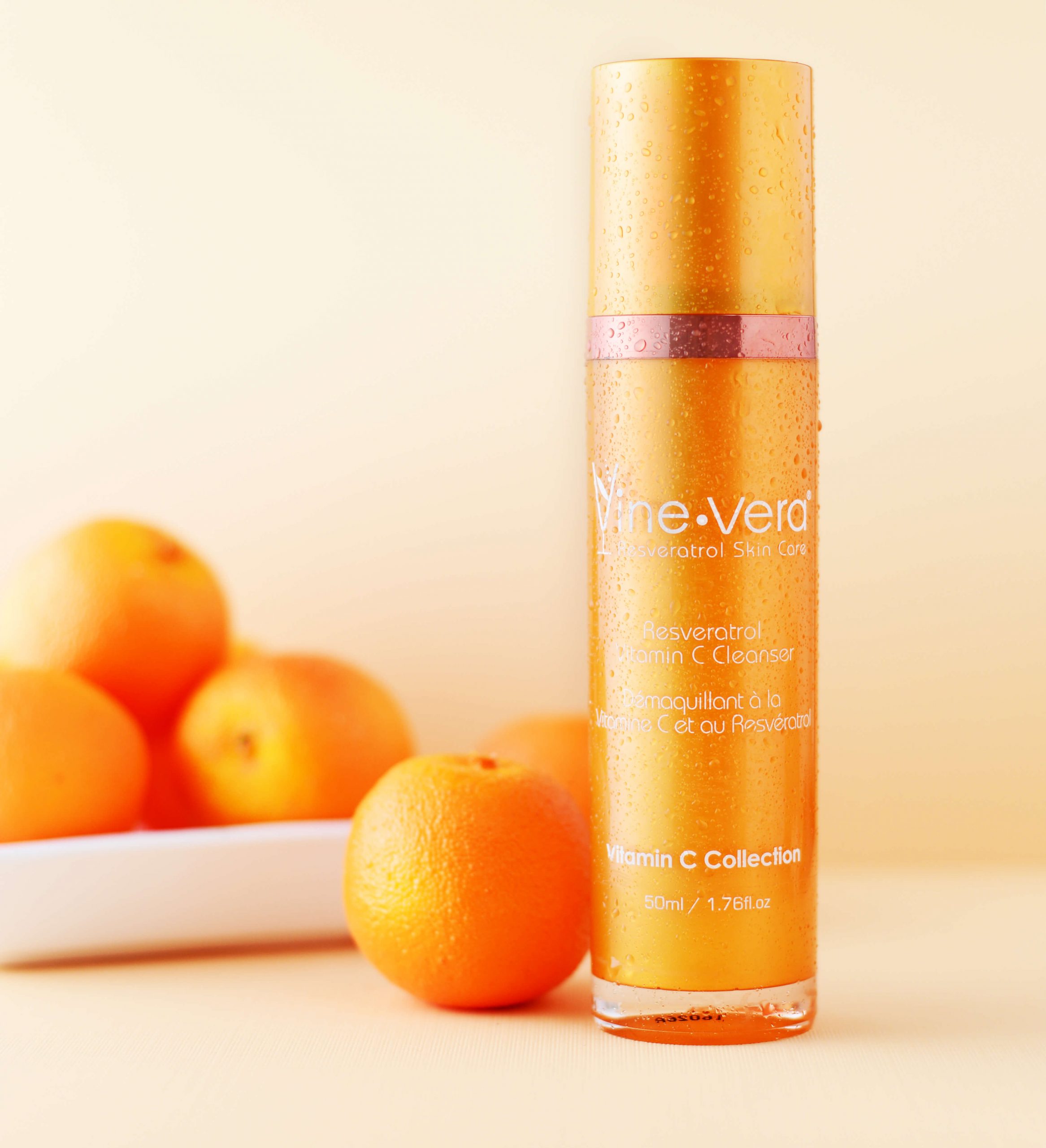 The first step to any beauty regimen should be to cleanse your skin, and this New Year's skincare routine is no exception. Fail to thoroughly cleanse and the rest of your products won't be able to work their magic. Not only will this leave your skin looking dull and congested, but applying makeup over the top will be a nightmare too!
If you really want to glow as you bring in the new year, look for a cleanser that contains ingredients that brighten the complexion. The Vine Vera Resveratrol Vitamin C Cleanser is a great example.
Packed with resveratrol, vitamin C, and vitamin A, all of which are powerful antioxidants that are revered for how they illuminate the complexion, this cleanser will leave your skin feeling beautifully refreshed and energized. It really is the perfect way to start a New Year's skincare routine!
Exfoliate Your Skin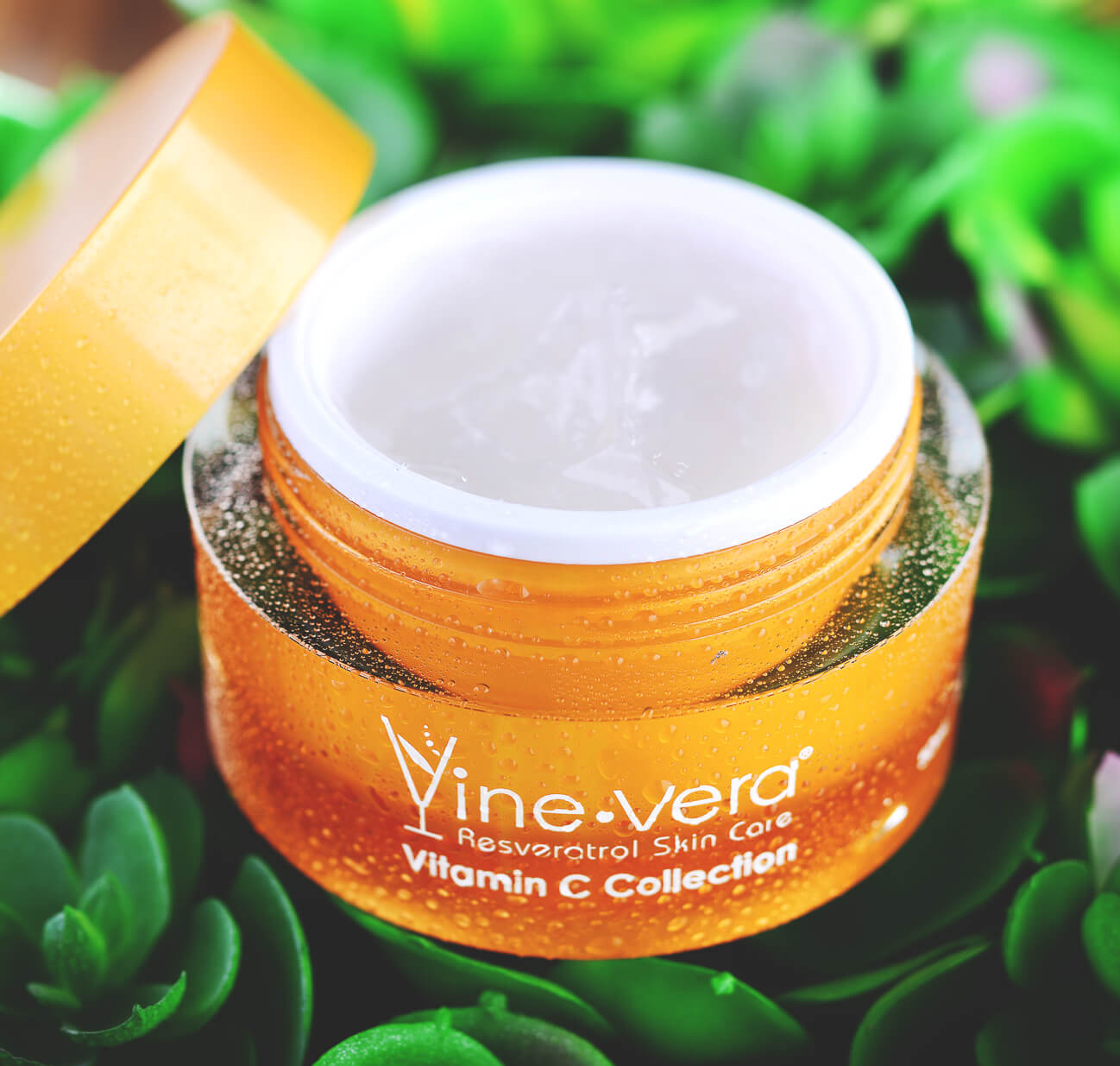 In the winter months, it's best to only exfoliate 1-2 times a week. So, try to plan your exfoliation sessions so that you're ready for your next one on New Year's Eve.
Even if your face is looking squeaky clean after cleansing, exfoliation takes things deeper. This makes it a must if you're seeking a lit-from-within glow.
A good exfoliant will remove dead skin cells, clearing away that dull finish that your skin was sporting to reveal a fresh radiance.
Of course, since you have a big night coming up, you don't want to risk the side effects of using an exfoliant that's too harsh. Ideally, you need something gentle yet effective, which is where the Resveratrol Vitamin C Peeling comes in.
Just like the cleanser we featured above, this exfoliant is from our Vitamin C Collection, meaning that it's brimming with this much-loved antioxidant. With a combination of bamboo powder and mandelic acid, it brings together physical and chemical exfoliation to provide a powerful deep cleanse.
However, to ensure that your skin feels soothed and calm during and after the exfoliation process, we've also added vitamin E, glycerin, and resveratrol to this formula.
Apply a Face Mask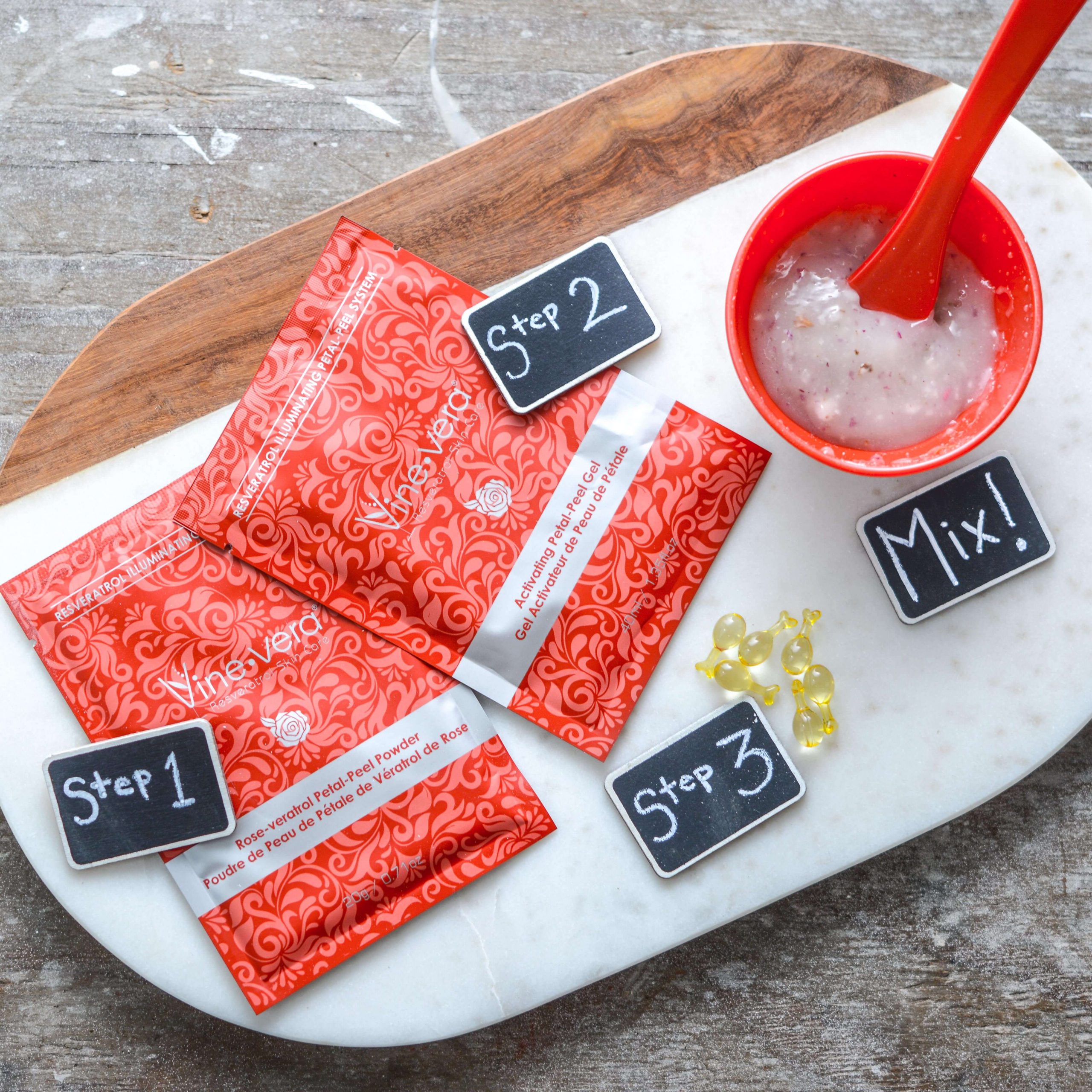 With your skin being thoroughly cleansed and exfoliated, now would be the perfect time to treat it to a face mask.
Here at Vine Vera, we have several face masks for you to choose from. One of our top recommendations for a new year's skincare routine would be the Resveratrol Zinfandel Illuminating Petal Peel System. This innovative mask was designed to brighten the look of dull skin while giving the face a radiant glow – perfect for New Year's Eve!
What makes this mask even more special is how it consists of three separate components. To use the mask, you need to mix these together in the provided bowl to activate the ingredients. And with vitamin C, sodium hyaluronate, and rosebud powder all making an appearance in this blend, those ingredients are definitely worth activating!
If you'd prefer a simpler mask, turn your attention to the Resveratrol Pinot Noir Phyto Silk Mask. It's a deeply hydrating leave-on mask, which is perfect for people with dry skin.
Infused with peptides, vitamins, and a long list of potent botanical extracts, this mask will leave your skin looking soft, supple, and dewy.
Dab on a Toner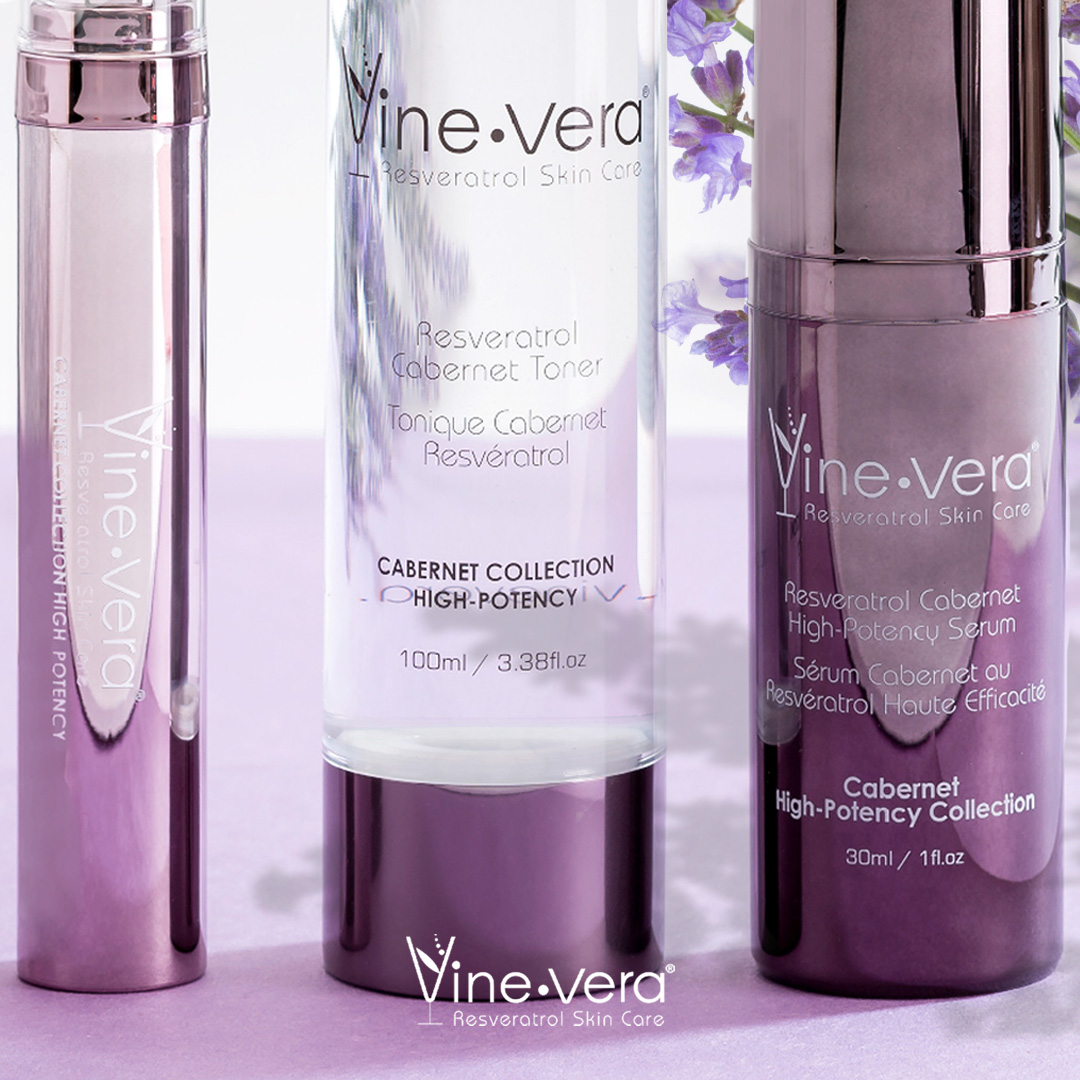 Now that you're done masking, it's time to move on to your toner. Some people regularly use a toner, whereas others don't. Whichever category you fall in, a toner is a must for a good New Year's skincare routine.
However, not any toner will do…
Some are loaded with harsh alcohols that dry out the skin. Definitely not the look you're going for on New Year's Eve!
The purpose of a toner is to balance the look and feel of the skin. It removes any cleanser/exfoliant/mask residue while adding an extra layer of hydration. So, find a toner that contains ingredients proven to do exactly that.
Fortunately, you won't need to look very far – meet Vine Vera's Resveratrol Cabernet Toner! Cucumber, chamomile, aloe vera…this formula is loaded with ingredients that hydrate the skin. It also contains resveratrol, Vine Vera's signature ingredient. This antioxidant is known for how it brightens and tightens the look of the skin, fading the visibility of imperfections.
Apply the Vine Vera Syringe to Fine Lines & Wrinkles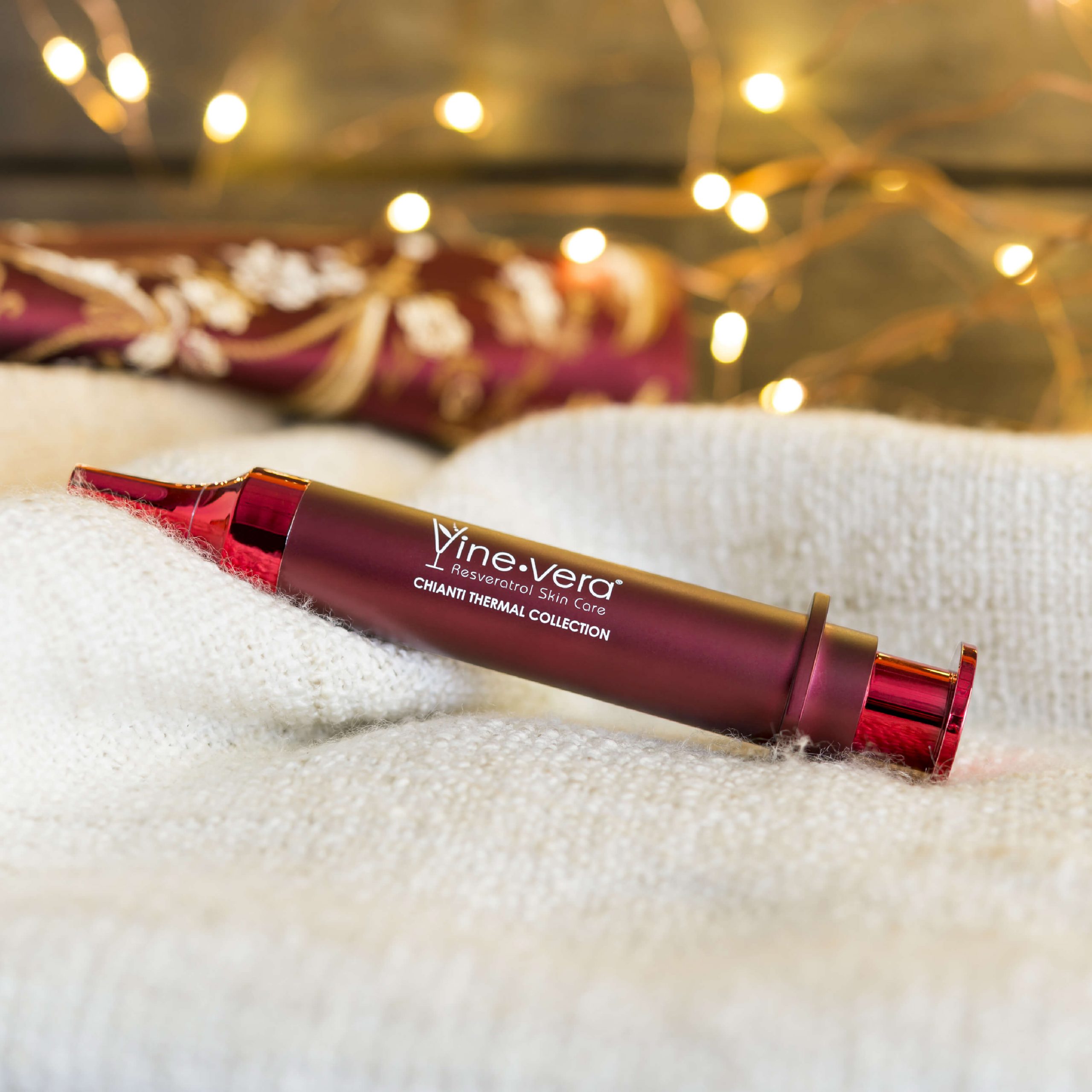 Not familiar with Vine Vera's syringe product? It's officially known as the Resveratrol Chianti Age Correcting Syringe, and it's loved for how it immediately smooths away the look of fine lines and wrinkles. If you're hoping for a smooth and crease-free appearance for the night, then this product is a must-have in your New Year's skincare routine.
How does it work?
It contains high-performance ingredients that are capable of temporarily softening the look of wrinkles and fine lines. Apple and rose stem cells, acetyl hexapeptide-8, sodium hyaluronate – all of these compounds enable this formula to instantly transform the appearance, leaving the skin looking decades younger.
An added bonus? It's easy to use! It may look like a syringe, but it's actually a topical product. The syringe-inspired design simply enables you to point and press, so that the solution is released directly onto the targeted wrinkle. This way, you don't waste any of the product!
Apply a Serum to the Rest of Your Face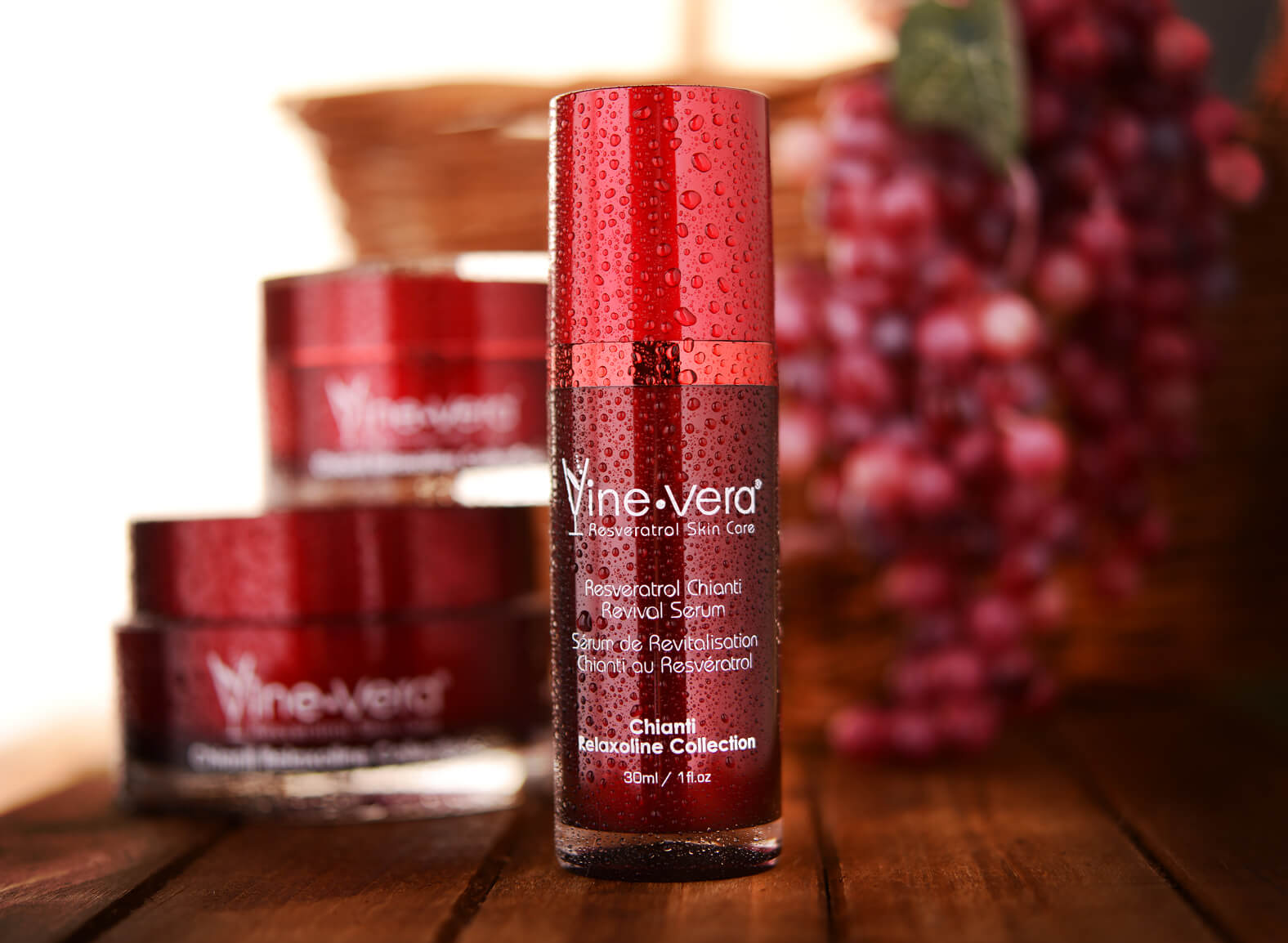 You may have taken care of your visible fine lines and wrinkles with the Vine Vera Resveratrol Chianti Age Correcting Syringe, but the rest of your face would also benefit from a serum providing some TLC.
Look for one that addresses your main visible skin concerns. For example, if you're hoping to lighten the appearance of dark spots or discoloration, or you're trying to balance out an uneven complexion, then the Resveratrol Chianti Revival Serum is what you need.
This product contains kojic acid, licorice root extract, vitamin C, vitamin A, and resveratrol. All of these ingredients help to lighten and brighten the look of hyperpigmentation, making this serum an effective one. That said, it also contains seaweed extract, sodium hyaluronate, and peptides to give your skin a plump and hydrated finish.
On the other hand, if you're hoping to bring in the new year with skin that looks younger and softer, check out the Resveratrol Chianti Skin Restoring Capsules. Designed to be used weekly, this serum is encapsulated. This allows the ingredients within to retain their potency, making the product more effective.
Top it All Off With a Moisturizer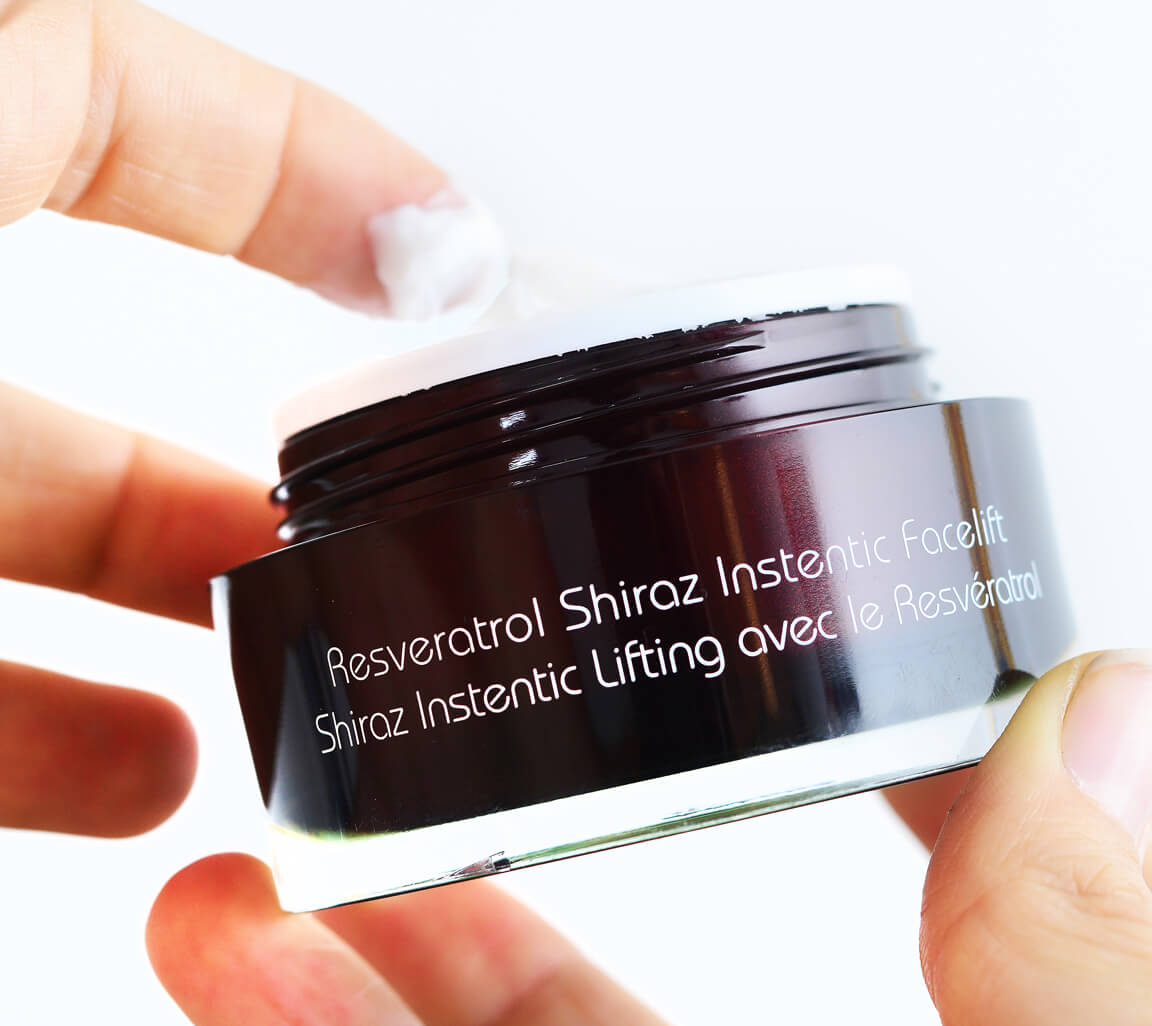 Now that you've applied your more potent products to your skin, it's time to seal everything in with a moisturizer.
For a regular evening routine, thick and rich creams are usually suggested. However, for this new year's skincare routine, we'd recommend going with something hydrating yet lightweight instead. This way, your skin won't look weighed down, especially if you plan on applying makeup over the top.
One of our top picks is the Resveratrol Shiraz Instentic Facelift. This resveratrol face cream contains lightweight moisturizing compounds, such as glycerin, squalane, and collagen. We've also included some caffeine in this formula. It's an ingredient that's fantastic at perking up and reviving the look of the skin, which is exactly what you need on New Year's Eve!
Another good option would be the Resveratrol Vitamin C Moisturizer. Vitamin C is revered for how it gives the complexion a glow. Even if you already have vitamin C in the other steps of your new year's skincare routine, adding in another source can only be beneficial!
Pat on a Lip Balm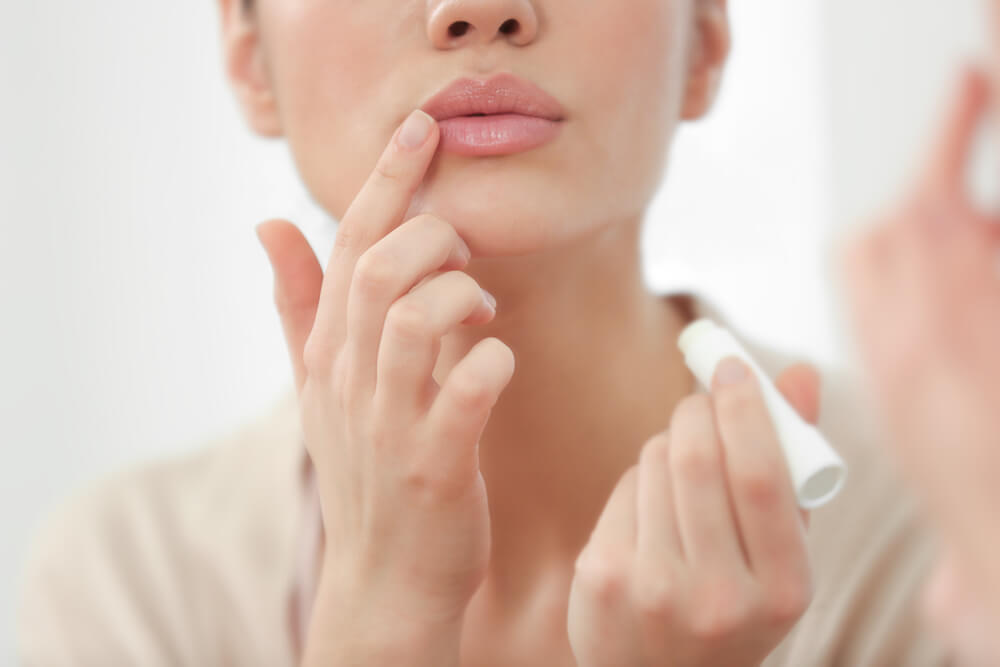 Whether or not you're expecting a new year's kiss, odds are that you want your lips to look plump, soft, and smooth for the big night. This is especially the case if you plan on using a lip gloss or a lipstick to complete your festive look.
As a result, a good lip balm is a must-have in your new year's skincare routine. After all, the delicate skin on your lips needs some love and care just as much as the skin on the rest of your face!
Look for a lip balm that contains hydrating and moisturizing ingredients. A formula that's peppered with plenty of antioxidants would be beneficial too. This will help your lips to look beautifully plump and kissable!
Don't Forget About Your Body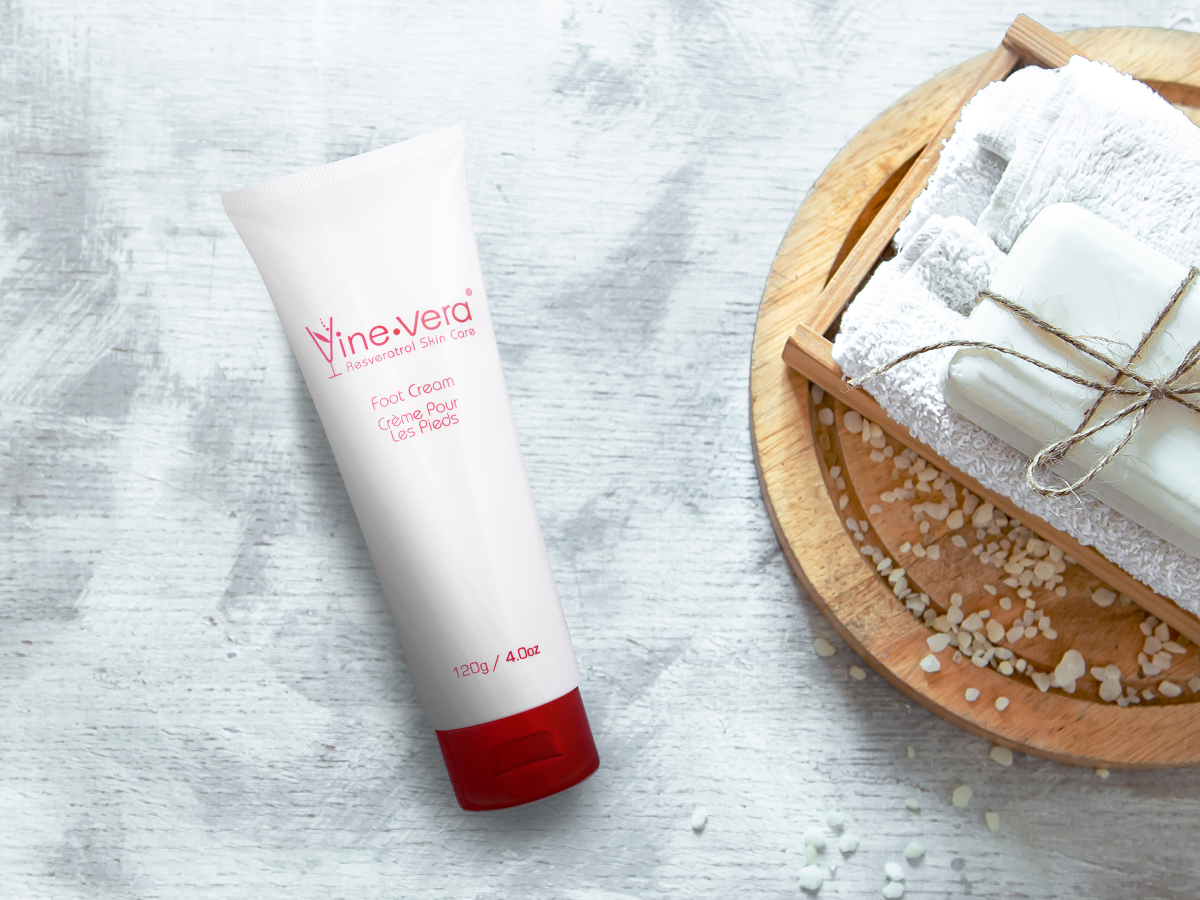 If your New Year's Eve outfit is a revealing one, then it goes without saying that the skin on your body needs to look just as exceptional as the skin on your face. Of course, even if you don't plan on showing any skin on the big night, rocking a body that feels smooth, firm, and toned will give you a buzz.
How should you be prepping the skin on your body for one of the most exciting nights of the year?
For starters, make sure you exfoliate. Do this in the shower, since damp skin is softer and more pliable, meaning less chance of causing any damage.
All you need for this is a simple scrub, such as Vine Vera's Salt Scrub. Salt offers up a number of skin-loving properties in addition to its ability to slough away dead skin cells, making it the perfect exfoliant.
Once you step out of the shower, slather on our Intensive Shea Body Butter. As you can tell from the name, shea butter is the star of this rich cream. However, it also contains several other moisturizing plant oils, including jojoba, sweet almond, and safflower.
While you can go ahead and apply our body butter to your feet too, some people prefer a more lightweight lotion for this area. Our dedicated Foot Cream is ideal for this. Just like our body butter, this blend also contains shea butter, but in a much lighter formulation.
Put Together the Perfect New Year's Skincare Routine With Vine Vera
As you can see, here at Vine Vera, we have everything that you could need to put together the perfect new year's skincare routine. Sure, the routine laid out above may take more time to complete than your regular regimen, but this is a special night and your skin deserves a treat!
To pamper your skin with even more resveratrol-infused skincare products, browse Vine Vera's bestsellers here.