5 Skincare Products Containing Both Resveratrol and Vitamin C
Posted on August 30, 2022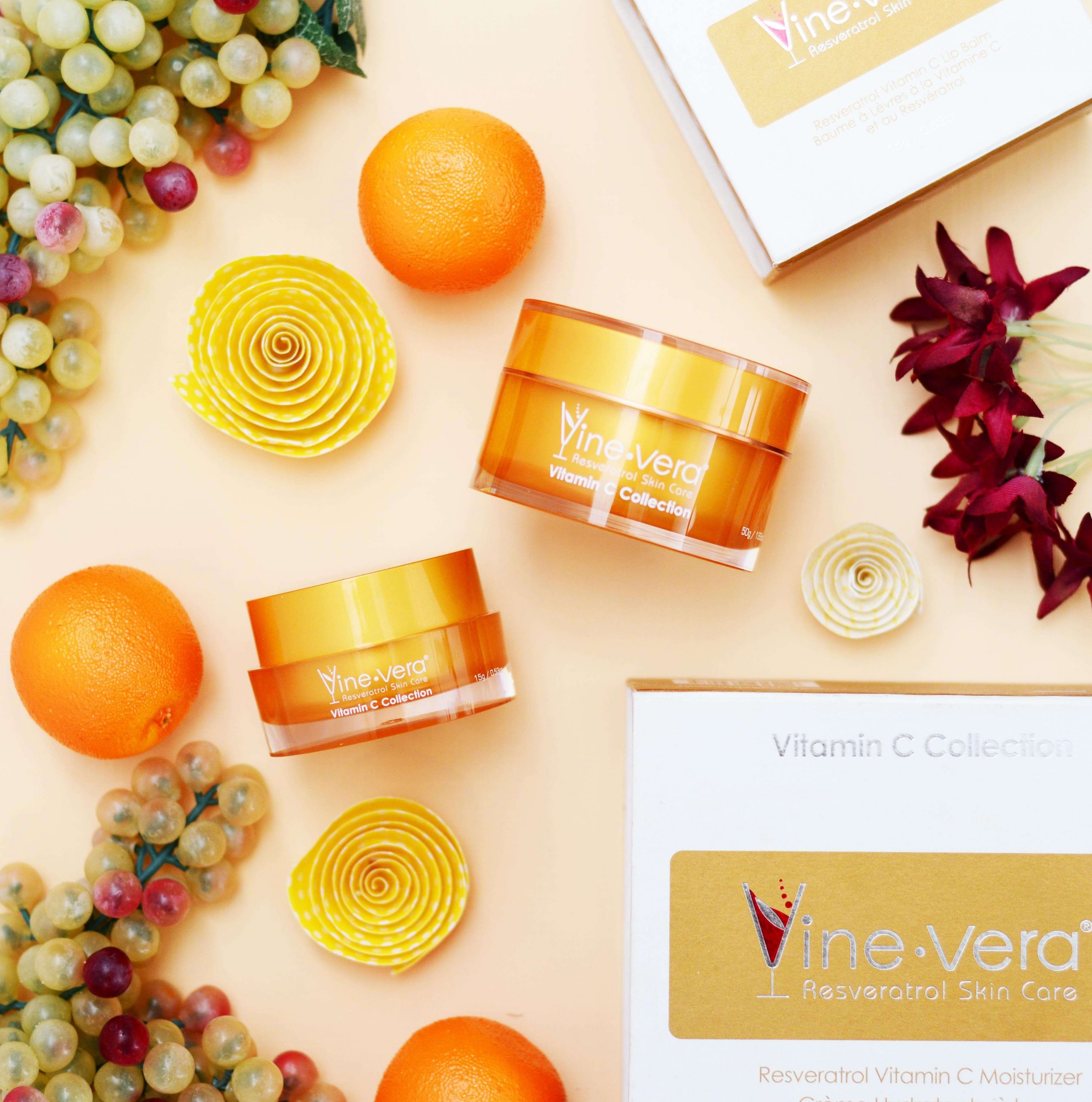 Tired of fine lines and dull, lifeless skin?
The sad truth is, accumulated damage from ultraviolet (UV) light exposure, pollution, and aging altogether leave the skin feeling dull. If these causes aren't slowed down or prevented, it's inevitable for the complexion to lose its shine and look tired as a result.
But what if we told you that there's a way to keep your skin looking bright, healthy, and glowing?
Join us here at Vine Vera as we talk about our exclusive secret to radiant-looking skin – our favorite skincare wonder duo, resveratrol and vitamin C.
What's Special about Resveratrol?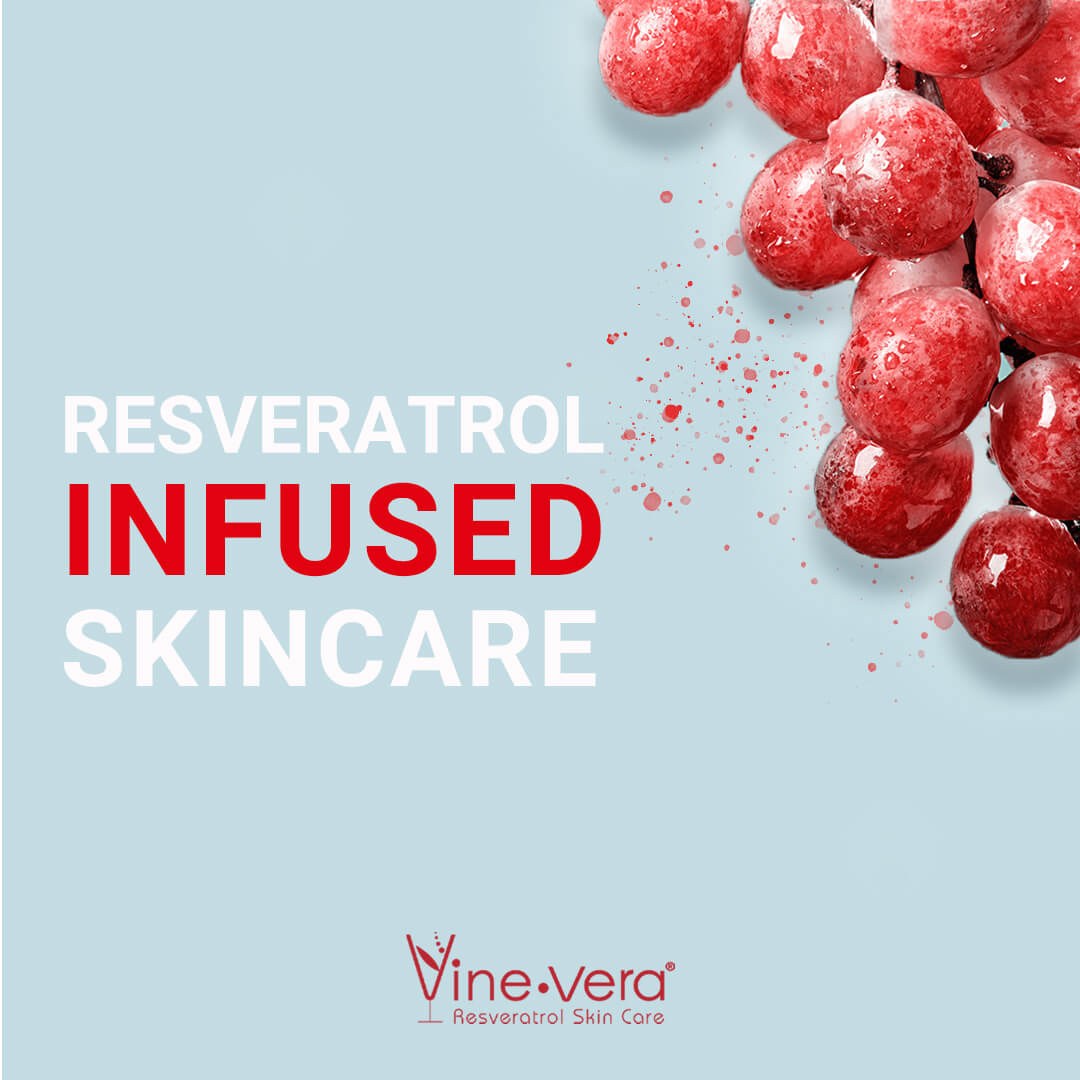 At Vine Vera, we pride ourselves on our unique and effective resveratrol-infused products that can upgrade any skincare or beauty regimen. A powerful antioxidant harnessed from the skin of red grapes, resveratrol is a superstar ingredient with a multitude of benefits.
Resveratrol is completely organic and naturally occurring. Rich in antioxidants, this wonder ingredient is amazing at reducing the appearance of fine lines and wrinkles. That's because it can aid in making the skin appear firmer and suppler.
Sounds promising, right? That's just the tip of the iceberg.
Resveratrol can also keep the skin feeling smooth and healthy. It's suitable for use even for sensitive skin types, and can even alleviate the appearance of redness that often comes with skin sensitivity.
Additionally, resveratrol is amazing at diminishing the appearance of dark spots, thus making the skin appear much brighter. Its ability to moisturize and improve dry skin also helps in keeping the skin looking healthy and rejuvenated.
Together, these benefits help minimize the appearance of dullness, tiredness, and dryness that emphasize aging skin. So, it's no wonder that resveratrol can revitalize the skin's appearance, and give it a youthful glow!
What can Vitamin C do for the Skin?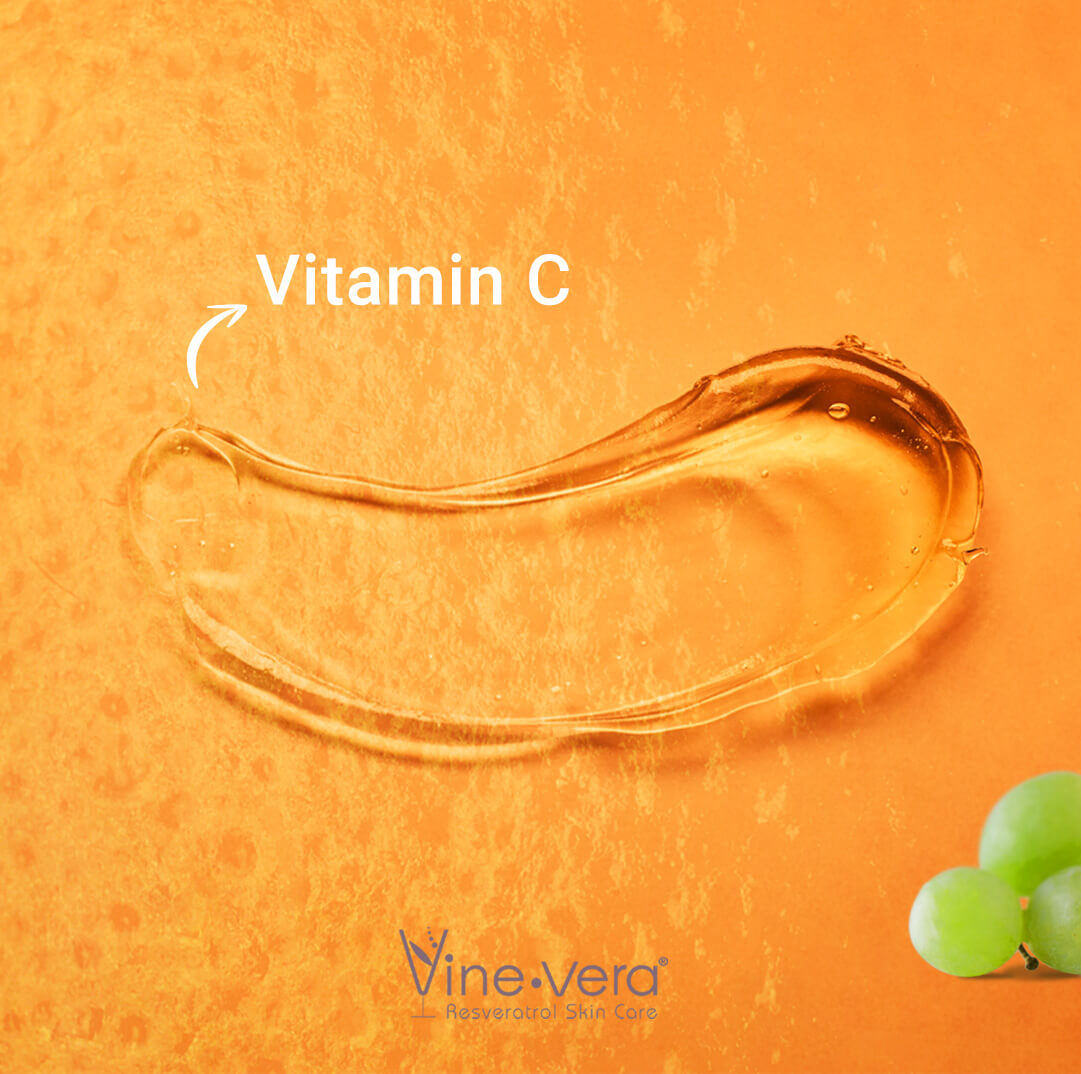 Okay, so we now know why resveratrol should be part of your skincare… but what about vitamin C? What makes resveratrol and vitamin C such an incredible combination?
Well, just like resveratrol, vitamin C is an ingredient that packs a punch. This awesome component is utilized all over the skincare world because it's a bundle of benefits all rolled into one. If you want something to make your skin look radiant and visibly younger, vitamin C is your best friend!
There are many studies backing vitamin C's ability to brighten the skin's appearance and reduce the look of pigmentation. Because of this, products containing vitamin C promise glowing, even-looking skin.
Plus, vitamin C also contains antioxidant properties. This means it can fight against the visible signs of aging to retain healthy-feeling and youthful-looking skin.
With these amazing benefits, it's not surprising that vitamin C is such a staple in most skincare products.
Resveratrol and Vitamin C: A Skincare Power Duo
Individually, resveratrol and vitamin C already impart a wide array of skincare benefits. So, can you imagine what they can do together?
That's precisely why we at Vine Vera decided to harness the power of both resveratrol and vitamin C in our very own Vitamin C Collection. It's perfect for anyone looking to diminish the appearance of wrinkles on dull, uneven skin.
Our Vitamin C collection features four amazing products containing resveratrol and vitamin C, making up a full, basic skincare routine.
But that's not all!
Did you know that different Vine Vera products outside the Vitamin C collection feature this power couple, as well? We simply can't get enough of this amazing combination, and the benefits they give the skin!
So, we're adding an extra eye serum to this list, so you can complete your comprehensive skincare regimen with nothing but the best products.
Let's check out our five favorite skincare products containing both resveratrol and vitamin C:
Resveratrol Vitamin C Cleanser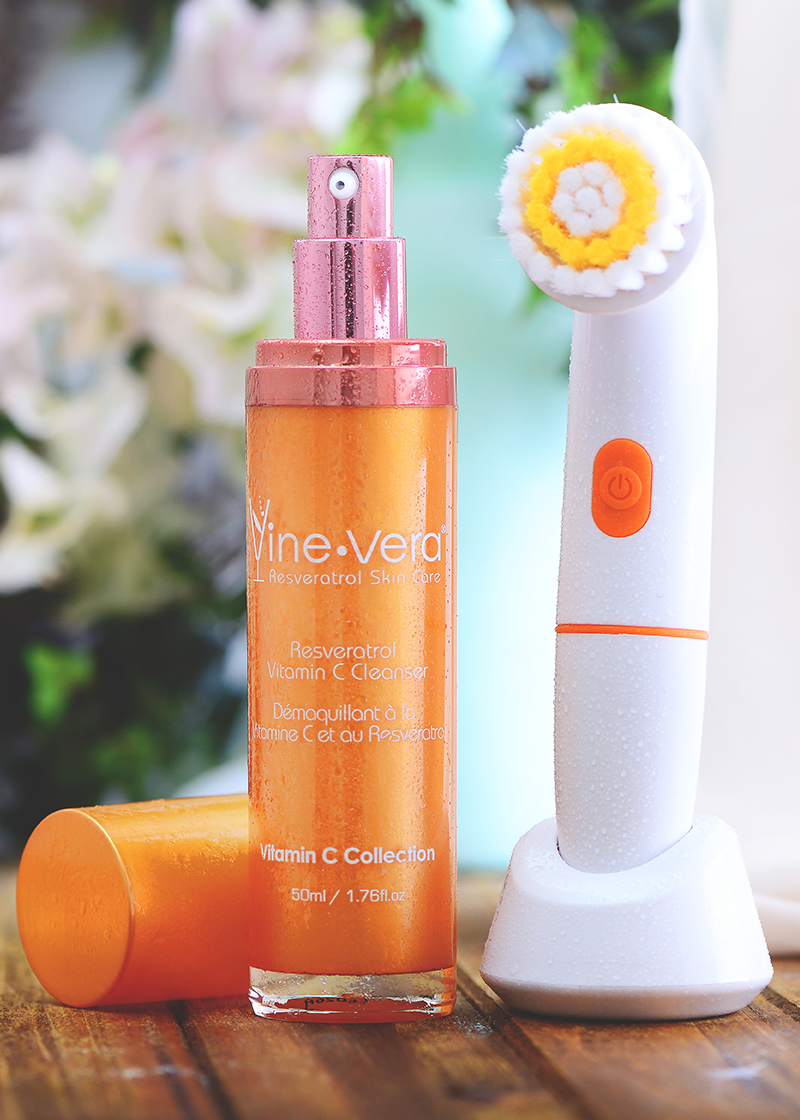 The first step to any skincare routine is cleansing, and the Resveratrol Vitamin C Cleanser is the perfect product to remove all the gunk and dirt from the day's work. Oh, and did we mention it's also great for removing oil and makeup, thus keeping the skin feeling fresh?
This cleanser is also gentle and soothing enough for daytime use, so you can start the day feeling energized and looking radiant!
Thanks to the combination of resveratrol and vitamin C, this cleanser is suited to fighting against the visible damage caused by pollutants. But, what's even better is that it also contains Retinyl Palmitate, which helps the skin to look younger.
The result? This cleanser helps lessen the appearance of wrinkles, while making the pores look tighter.
That's not all, though! This cleanser also contains aloe vera extract, which helps in soothing the feel of the skin and improving the appearance of redness.
Together, these amazing ingredients ensure the skin feels adequately cleansed, purified, and refreshed, and ready for your succeeding skincare steps!
To effectively use the Resveratrol Vitamin C Cleanser, simply apply a quarter-sized amount to your wet face and neck. Massage the product in a circular motion, before rinsing thoroughly with warm water. This cleanser is best used in the morning and evening.
Resveratrol Vitamin C Peeling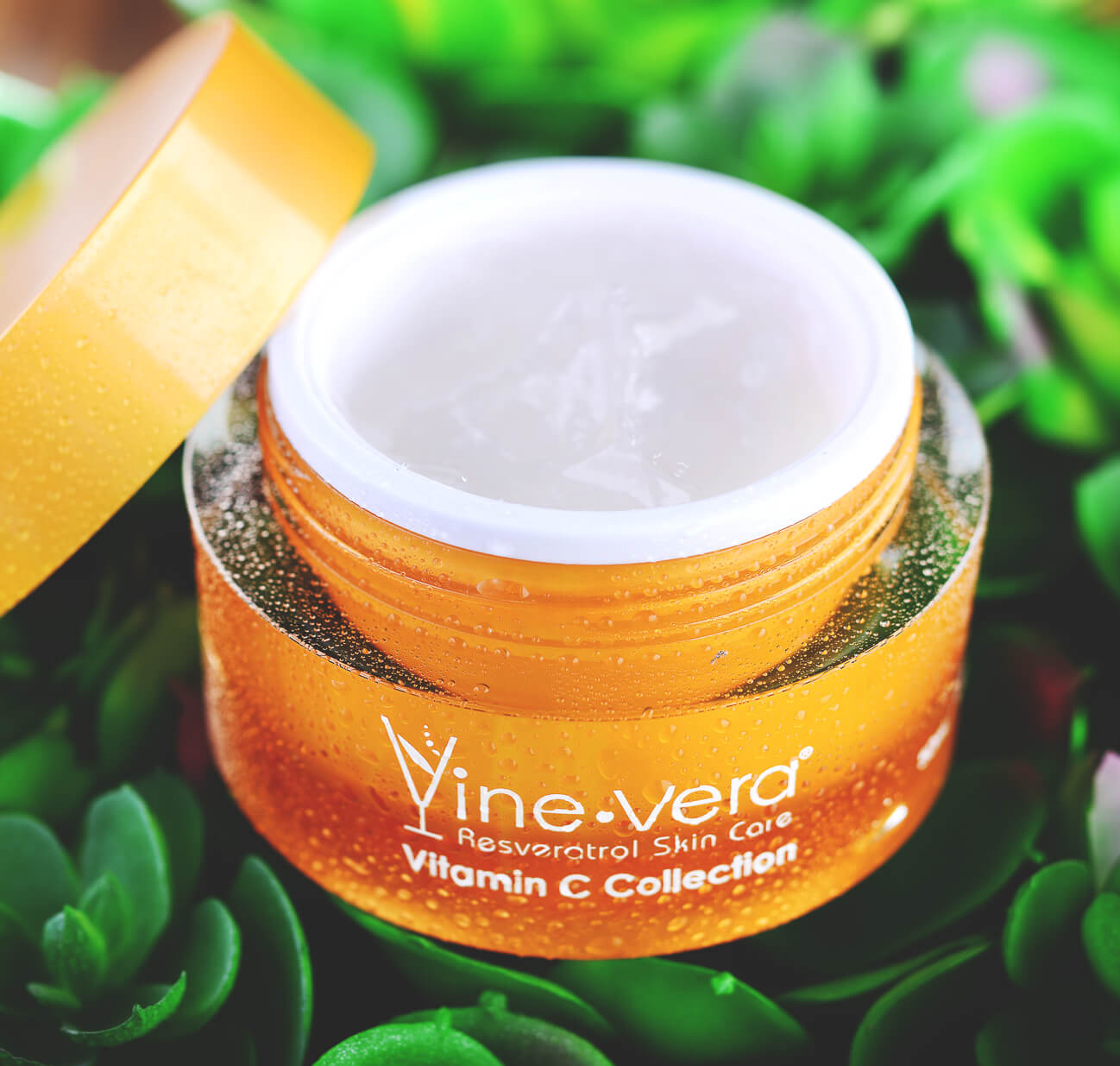 One of the best methods to keep the complexion bright and radiant is regular exfoliation. The good news is that you can have the best exfoliation experience with the Resveratrol Vitamin C Peeling.
Before we discuss this product in full, let's quickly recap what exfoliation is, and why it matters.
Exfoliation refers to the process of sloughing off the dead skin cells at the top layer of the skin. Because dead skin is the number one culprit behind dry, flaky skin, shedding it off can make a huge difference to the skin's appearance.
The kicker? Apart from helping you look more radiant, exfoliation also helps in removing debris (dead skin) that typically clogs the pores. This helps diminish the look of pesky pimples!
However, one of the pitfalls of exfoliation is the risk of irritation when done aggressively. Luckily, what's fantastic about the Resveratrol Vitamin C Peeling is that it ensures a gentle exfoliation experience. This is because it does not contain abrasive ingredients that are harmful to the skin.
Rather, it uses mandelic acid. This is a naturally occurring chemical exfoliator that's known to be gentlest among the alpha-hydroxy acids (AHAs). This makes it the perfect product for all skin types, especially those with sensitive skin.
But, don't be fooled; it may be gentle, but that doesn't mean it's not effective! On the contrary, studies have demonstrated the ability of mandelic acid to improve the feel of the skin's texture and lessen the look of wrinkles.
Combined with star ingredients including retinyl palmitate, vitamin C, and resveratrol, this facial peel will surely revitalize the appearance of your skin.
To reap the best results from this facial peel, it's best to use it once to twice a week. Although mandelic acid is quite gentle, exfoliation can still be quite harsh on the skin if overdone, so be mindful of how often you use it!
Resveratrol Vitamin C Serum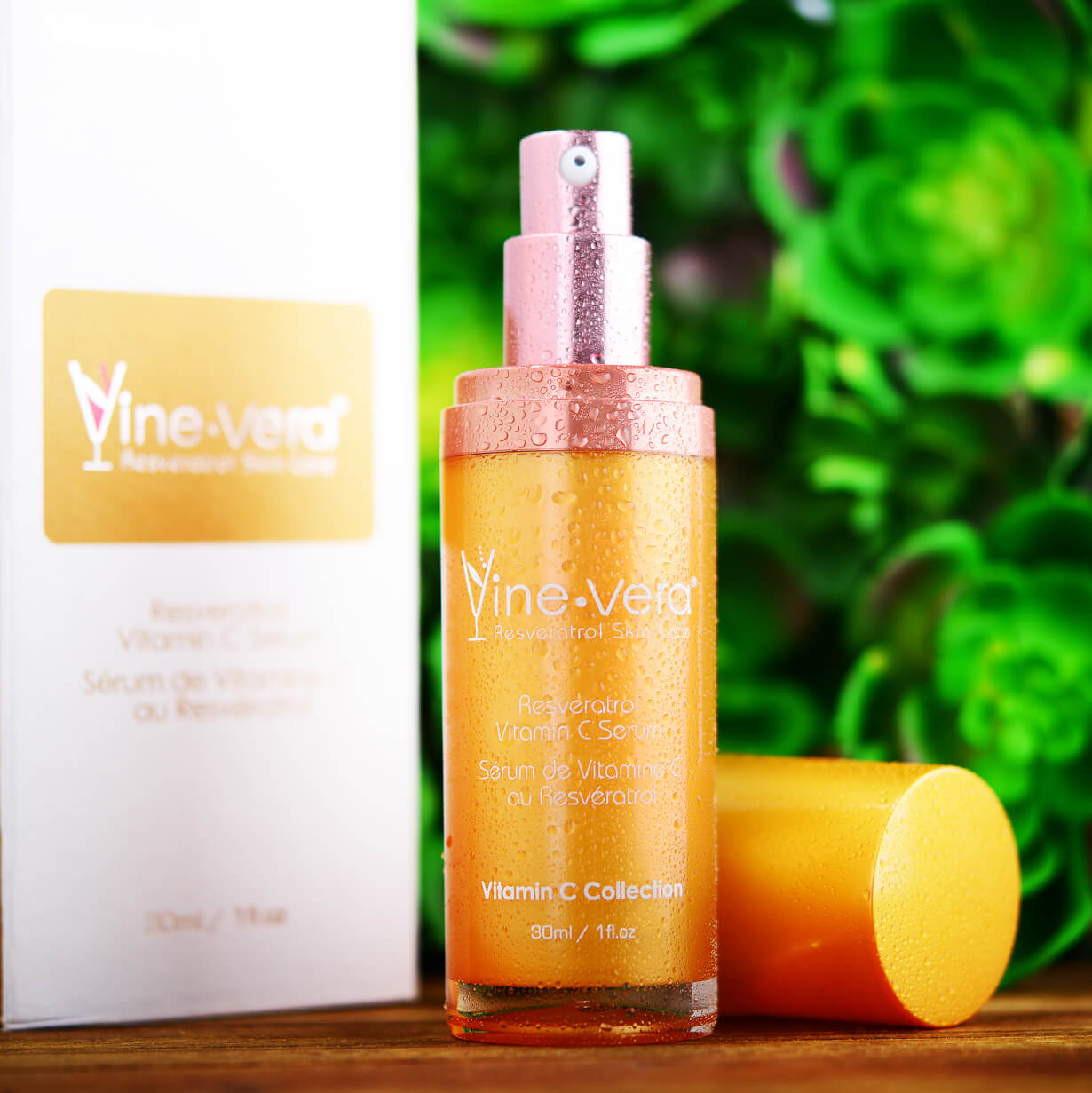 Next up, we have the Resveratrol Vitamin C Serum.
This serum was created to upgrade your skincare routine by bottling up the best antioxidant ingredients in one potent concoction.
Boasting a concentrated blend of vitamin C, resveratrol extract, and vitamin A (Retinyl Palmitate), this powerful serum can drastically improve the appearance of fine lines and combat other visible signs of aging.
What's unique about this serum is the use of Tetrahexyldecyl Ascorbate, a more stable form of your typical ascorbic acid. This allows the serum to provide the skin with the extraordinary benefits of vitamin C, while remaining effective despite changes in temperature and humidity. This helps this product overcome a crucial weakness of most Vitamin C serums – their tendency to degrade and lose efficacy upon constant exposure to heat and sunlight.
Apart from this, though, Tetrahexyldecyl Ascorbate is a more preferable alternative to ascorbic acid when used in serums specifically.
Why? It's because it has higher solubility in oil. This enables the product to penetrate deeper into the skin, thus providing it with richer benefits!
With daily use, this impressive formulation will certainly make your skin look renewed and rejuvenated. To use, simply apply a generous amount to your face after cleansing during your morning and evening routine.
Resveratrol Eye Collection Age Defying Eye Serum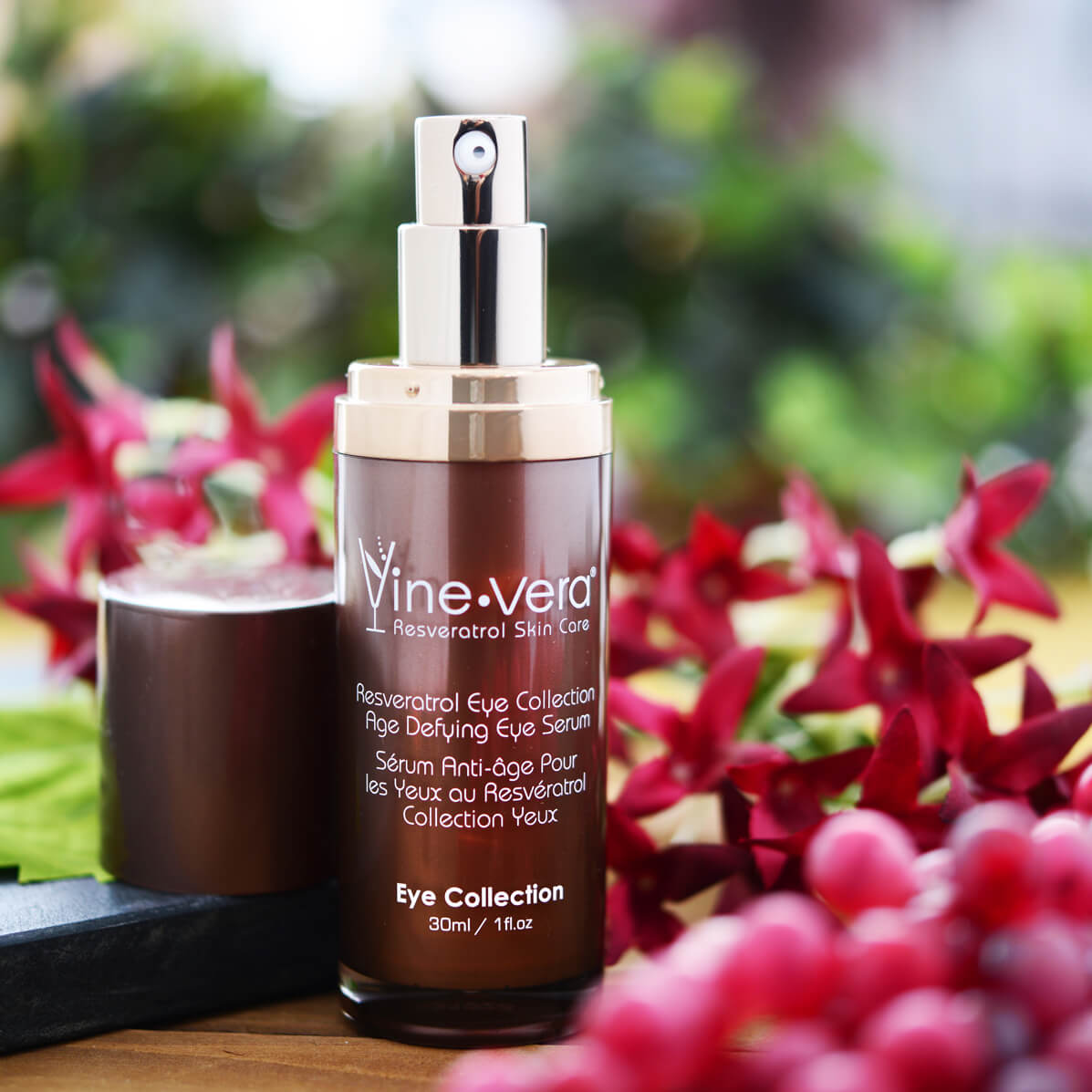 Having tired, puffy, and dull eyes can be such a nightmare. Emphasized wrinkles and crow's feet around the eye area can make you look much older and more exhausted than you really are.
The good news is that uplifting the appearance of your under eyes is a breeze using our Resveratrol Eye Collection Age Defying Serum.
Made with resveratrol, vitamin C, and green tea extract, this light and silky serum was designed to target the look of fine lines in the sensitive skin around the eyes. What's even better is the presence of hyaluronic acid – a strong humectant that leaves the skin feeling moisturized.
This product's powerful combo of properties will give your eye area the love it needs. With regular use, it can transform your complexion and make your eye area appear brighter, firmer, and much smoother!
To use, simply apply serum around the eyes, particularly around the orbital bone. Make sure to avoid contact with the eyes. Tap the product into the skin, before sealing in with your favorite moisturizer.
Resveratrol Vitamin C Moisturizer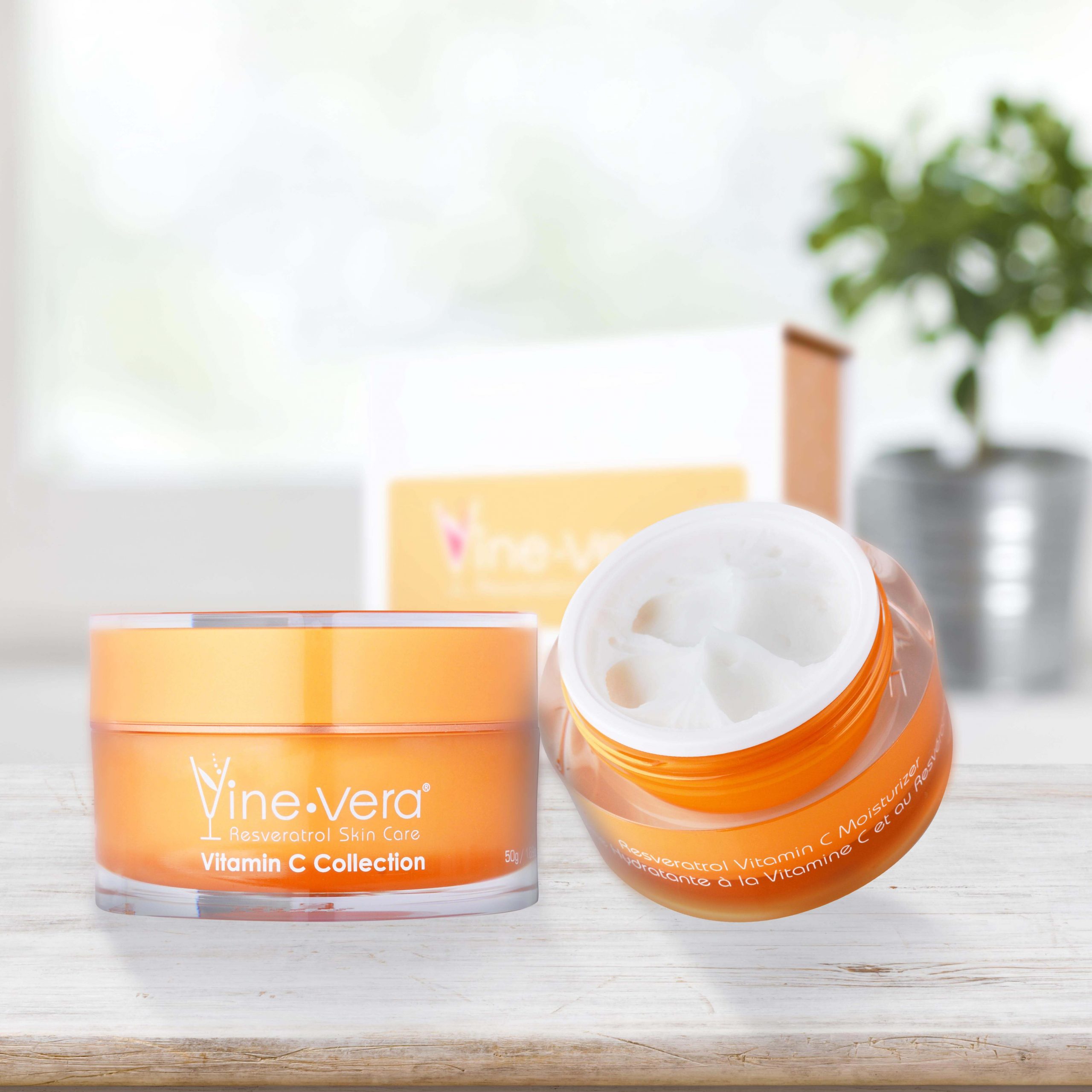 Lastly, but most important of all, never forget the magic of moisturizers! No matter your skin type, moisturizing your skin is a must to keep it looking supple and feeling hydrated.
The best option for this job? The Resveratrol Vitamin C Moisturizer.
This product primarily contains shea butter, a deeply moisturizing ingredient. There's also Vitamin B5, which adds an extra burst of hydration to the skin. Combined with resveratrol and vitamin C, this provides you with the best of both worlds in terms of brightening and hydrating the complexion.
This superb moisturizer was designed to seal in previous products from your skincare routine. This will allow your skin can enjoy their benefits throughout the day. But it's also lightweight enough to be used under makeup in the morning.
The best part?
You can enjoy softer, radiant-looking skin without the tackiness and oiliness of most moisturizers!
There's certainly no better way to cap off your morning and evening skincare routine.
To use, just take a dollop of the product onto your palms. Apply this evenly onto your face and neck during your AM and PM routine.
Final Words
If you're looking for the secret behind radiant and youthful-looking skin, there's no need to look any further. The combination of resveratrol and vitamin C makes up a formidable duo that can tackle a variety of visible skin concerns in one go.
By using the five above skincare products containing this powerhouse couple, you'll be able to renew the appearance of dull skin. You'll even reduce the look of pesky wrinkles, to boot!
Intrigued with resveratrol-infused skincare? Have a look at Vine Vera's bestselling products here.