Skincare Secrets From Around the World: Global Beauty Rituals
Posted on July 30, 2023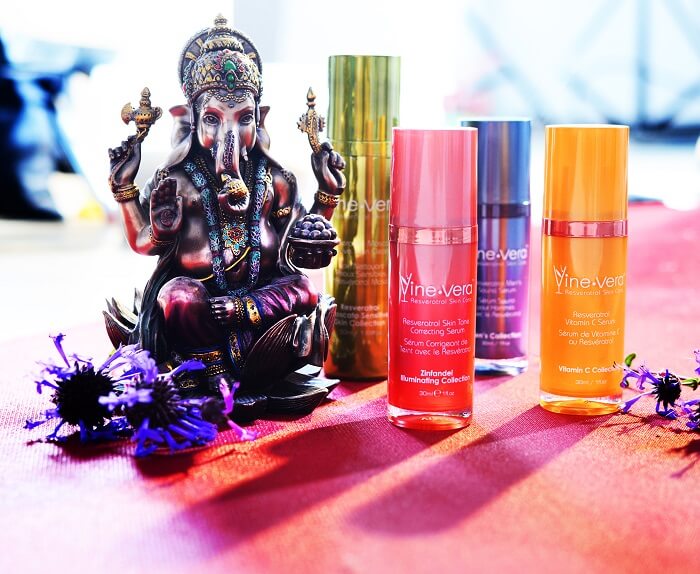 Every country around the world has its own unique beauty rituals. Some may have died down over the generations but others are still go-to's in the modern-day world, purely because of how truly effective they are.
If you're looking to add a new twist to your skincare routine, here are some of Vine Vera's favorite global beauty rituals to take inspiration from.
Brazil: It's All About the Acai Berries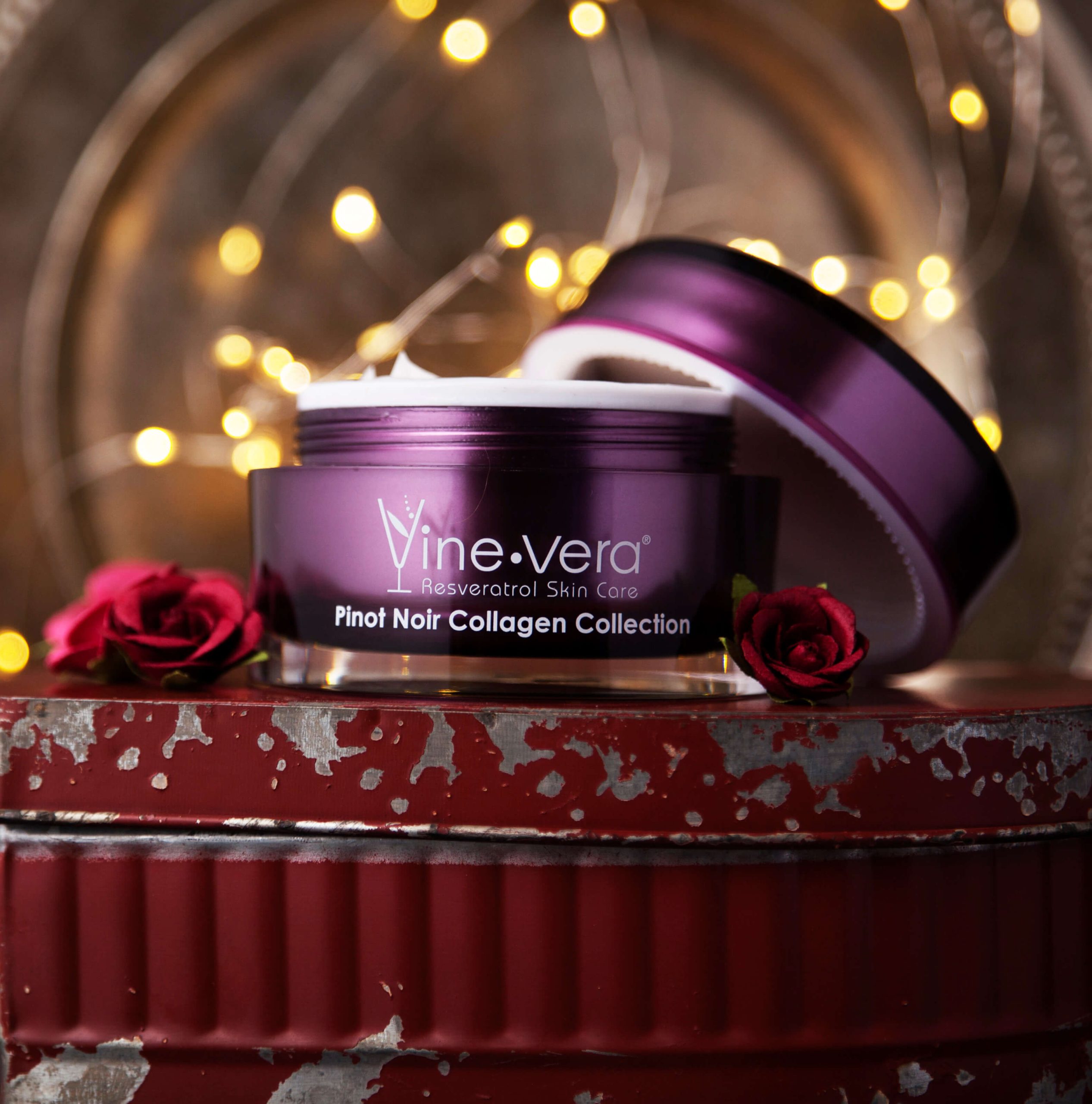 Although the acai berry can be found growing in a few different South American countries, it's abundant in Brazil. Often referred to as the Brazilian beauty berry, this superfruit is not just a staple ingredient in the country's cuisine but is also revered when it comes to skincare.
Acai berries are a fantastic natural source of vitamins A and C. Both help to keep the complexion smooth, bright, and youthful. The superfruit is also loaded with omega fatty acids, which moisturize the skin to keep it feeling supple. 
If that weren't enough, studies also show that acai berry can help to mitigate the appearance of oxidation-induced damage in the skin. This is why it's such a superstar at preventing and reducing the visible signs of skin aging.
In Brazil, fresh acai berries are often applied directly to the skin. They're sometimes softened in water first so that they're easier to spread. However, let's face it, that can get a little messy. Not to mention, fresh acai berries may be difficult to get your hands on, depending on where in the world you live.
An alternative would be to look for a skincare product that makes use of acai berry extract, like the Vine Vera Resveratrol Pinot Noir Phyto-Silk Mask. Acai isn't the only superberry that features in this formula. This mask also contains extracts from goji, pomegranate, chokeberry, noni, bilberry, and more! As you can imagine, it's a mask that has an incredible antioxidant content. This makes it capable of giving the skin a gorgeous glow.
Korea: Double Cleansing Will Give You a Dewy Complexion
Korea is famous for its beauty rituals. Over the years, many have made their way around the world, with the country cementing its reputation for being a leader when it comes to beauty innovation.
At Vine Vera, one of our favorite Korean beauty rituals is the double cleanse. It came about because of the Korean focus on preparing the skin. The better cleansed and prepped the skin is, the more benefits it will soak up from a skincare routine. With many Korean skincare routines consisting of at least ten steps, it's easy to see why properly prepping the skin is so important.
That said, even if your skincare routine only involves a handful of steps, double cleansing can still be beneficial. It ensures that your skin is thoroughly cleansed. It usually does a much better job at this than a single cleanse.
How does double cleansing work?
It begins with an oil-based cleanser. Oils are great for tackling oily particles on the skin, meaning excess sebum and other oil-based impurities. Once this has been rinsed off, a water-based cleanser, such as the Vine Vera Resveratrol Vitamin C Cleanser, is applied. This will clear away dirt, along with any impurities that the oil-based cleanser wasn't able to shift.
Double cleansing is a technique that's suitable for all skin types. This makes it well worth trying if you have a couple of extra minutes to devote to your skincare routine.
West Africa: Soften and Soothe With a Shea Butter Massage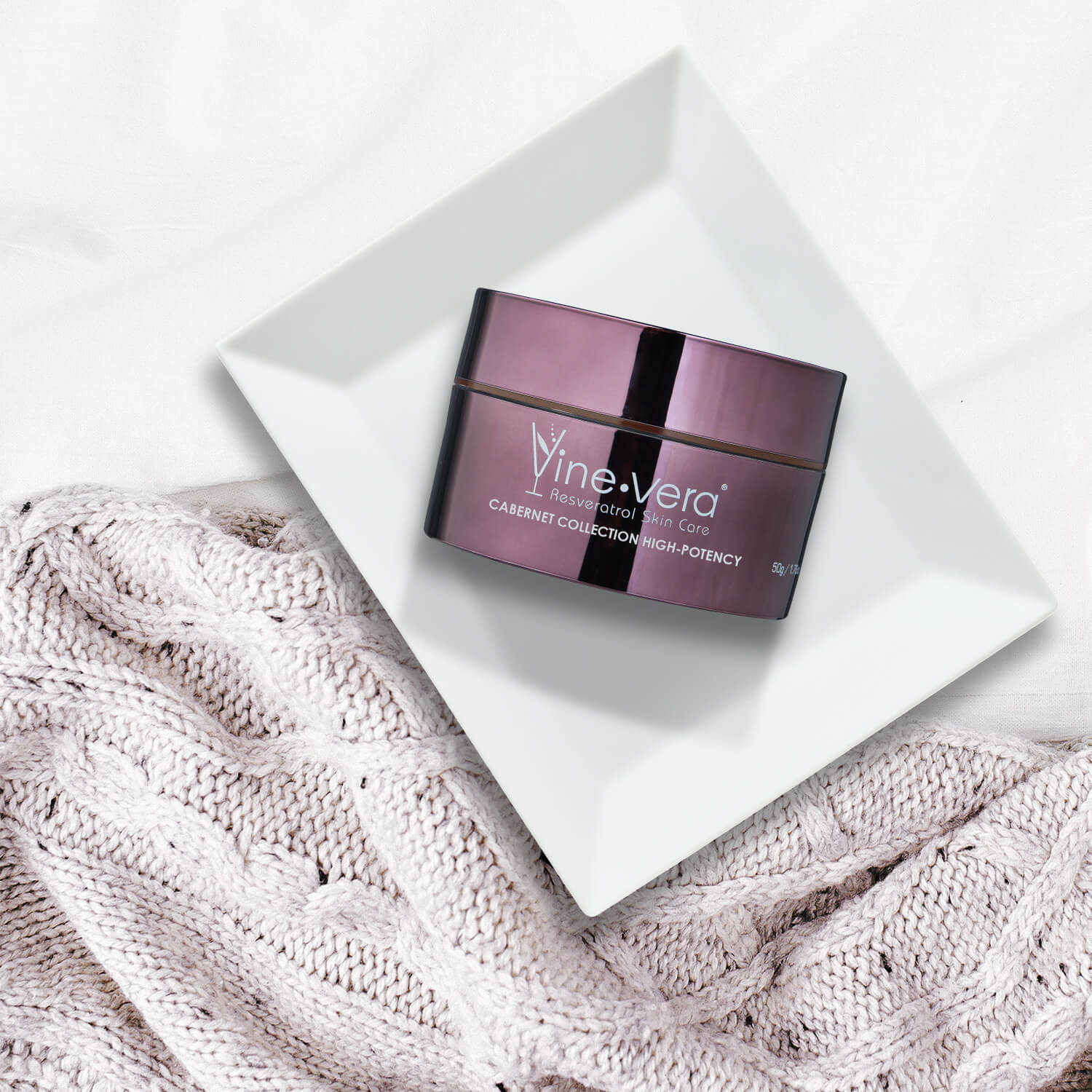 Shea butter is a fat that's obtained from the nuts of the shea tree, which grows throughout West Africa. In this part of the world, shea butter is considered to be a very multi-purpose ingredient. Not only is it used as a cooking oil, but it also acts as an ingredient in its own right in many local dishes. On top of that, it forms the basis of many native beauty rituals too.
Africans have been using shea butter on their skin for centuries. It's revered for its moisturizing properties, which are down to its high fatty acid content. Compared to other vegetable oils, shea butter boasts a much larger number of fatty acid constituents. This is how it's able to soften and soothe the skin so effectively.
In its pure form, shea butter has quite a thick consistency. It's also naturally oily in texture. This can be a godsend for those with severely dry skin. However, for others, it can feel a little too greasy, especially when used on the face.
One way to get around this is to look for skincare products that have combined shea butter with lighter ingredients. This way, you'll still be benefiting from the fatty acid content that shea butter is famous for but won't have to deal with the shine or breakouts that it could cause.
The Vine Vera Resveratrol Cabernet High Potency Day Cream is one product to consider. In addition to shea butter, it also contains lightweight humectants, like betaine, along with niacinamide to even out the look of the skin, plus resveratrol to provide an antioxidant boost. 
You can treat your body to shea butter too with our Intensive Shea Body Butter. It melts into the skin quickly, leaving it feeling touchably soft!
Northern California: Mud Baths Exfoliate and Moisturize the Skin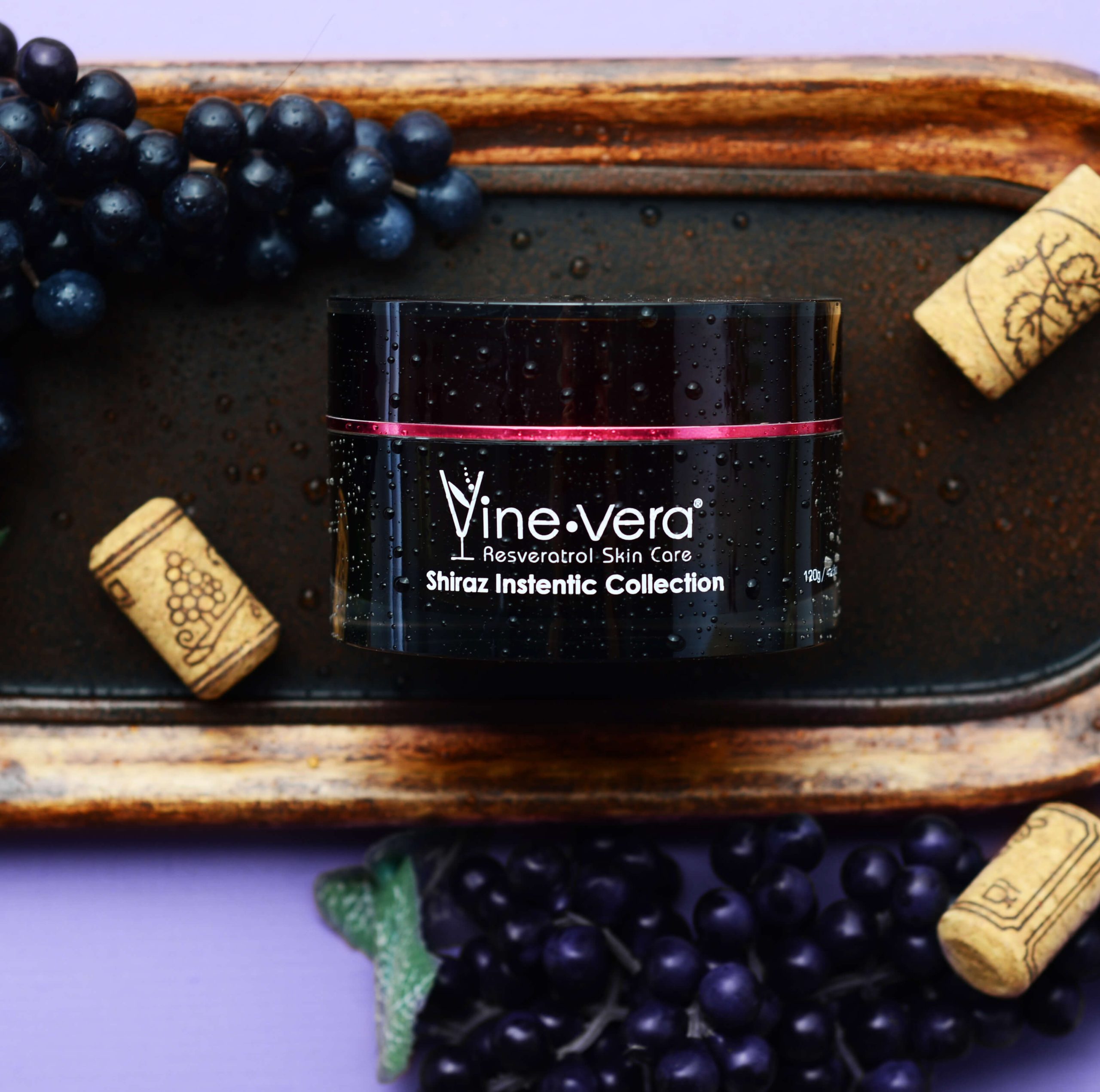 People have been using mud baths for centuries all over the world. However, they've always been particularly popular in Northern California. The volcanic nature of Napa Valley caused hot springs to appear around the region, with these being full of volcanic mud. Renowned for their therapeutic properties, people would flock to these hot springs from all around the country to try to soak away their aches, pains, and beauty concerns.
Today, mud baths continue to be one of Napa Valley's biggest beauty rituals. However, if you're not able to hop on a plane to California anytime soon, consider pampering your skin with the Vine Vera Resveratrol Shiraz Instentic Mask instead. 
This formula features silt, a primary component of mud. It's rich in a number of different salts and minerals, including potassium, calcium, and sodium. It also contains a very small percentage of clay, making it feel incredibly detoxifying too. 
Our face mask enhances this even further with the addition of bentonite and kaolin. These two clays will help to pull excess oil and impurities away from your skin, purifying your complexion. To ensure that this mask doesn't dry the skin out too much, it's also packed with hydrating and moisturizing compounds, including seaweed extract, aloe vera leaf extract, soluble collagen, and vitamin E.
India: Coconut Oil Can Be Used For Just About Everything!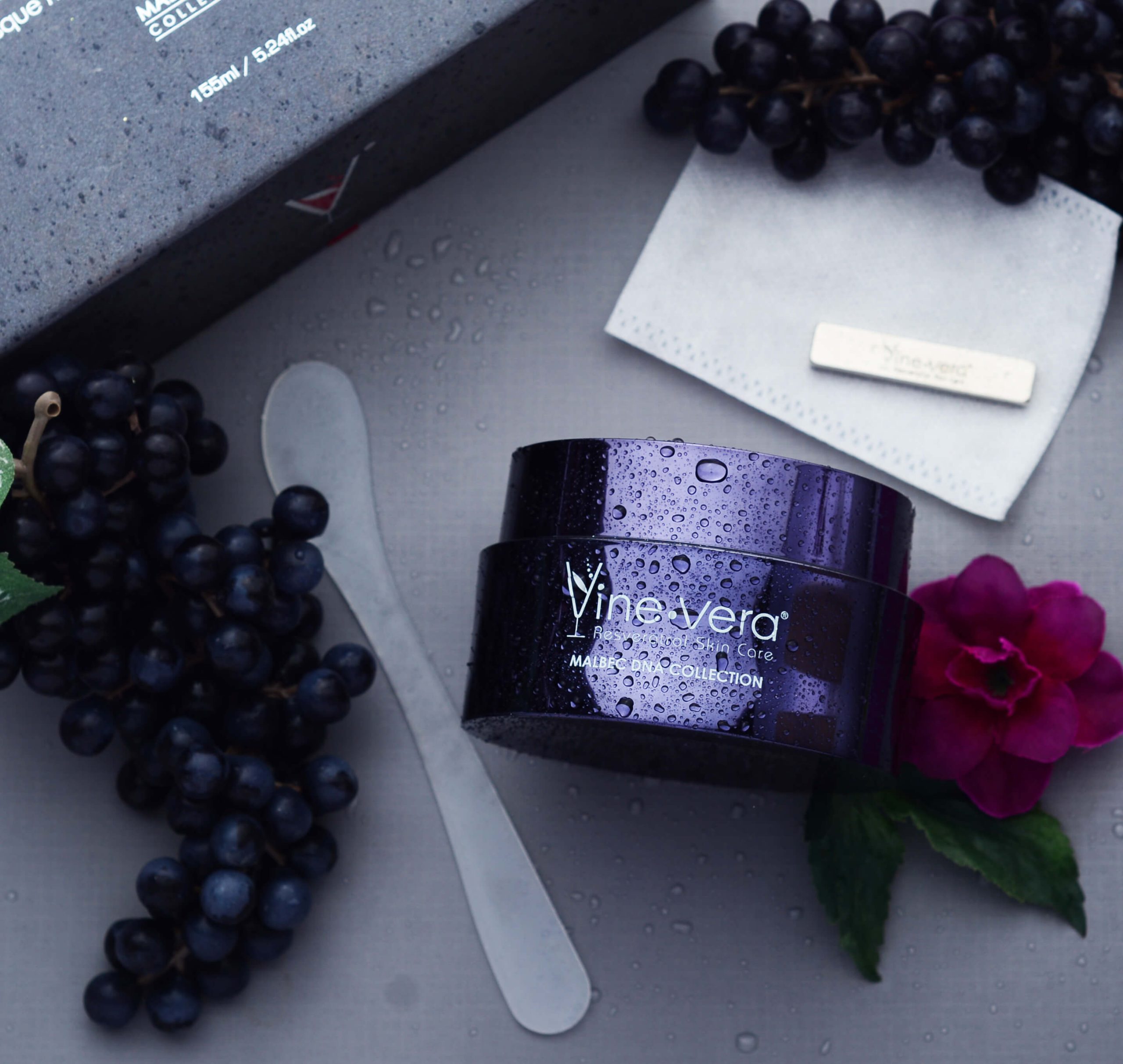 Coconut oil has been through quite a resurgence in recent years. It's nothing new – it was first cultivated in India over 4000 years ago. However, it has been in the limelight a fair bit lately. It is now used all over the world for everything from food to hair care to skincare. 
However, is coconut oil really as great as it's hyped up to be? Why has everyone been raving about it so much?
Well, Indians have been using it for centuries with fantastic results. Science confirms its efficacy – it helps to keep the skin feeling protected against damage while also soothing the appearance of inflammation. 
Just like shea butter, coconut oil is powered by fatty acids, making it a fantastic moisturizer. However, it can also be used to purify the complexion too, which the Vine Vera Resveratrol Malbec DNA Magnetic Mask highlights. 
This face mask combines coconut oil with a blend of other plant oils. With Marula oil, baobab seed oil, hemp seed oil, and sunflower seed oil backing up the coconut oil in this formula, it's an incredibly moisturizing product. 
With that said, you won't need to worry about all of these oils weighing your skin down. When you lift the mask off your skin, the heaviest components of the oils will come away with it. It leaves the skin looking dewy rather than greasy!
Scandinavia: The Heat From a Sauna Leaves the Skin Feeling Rejuvenated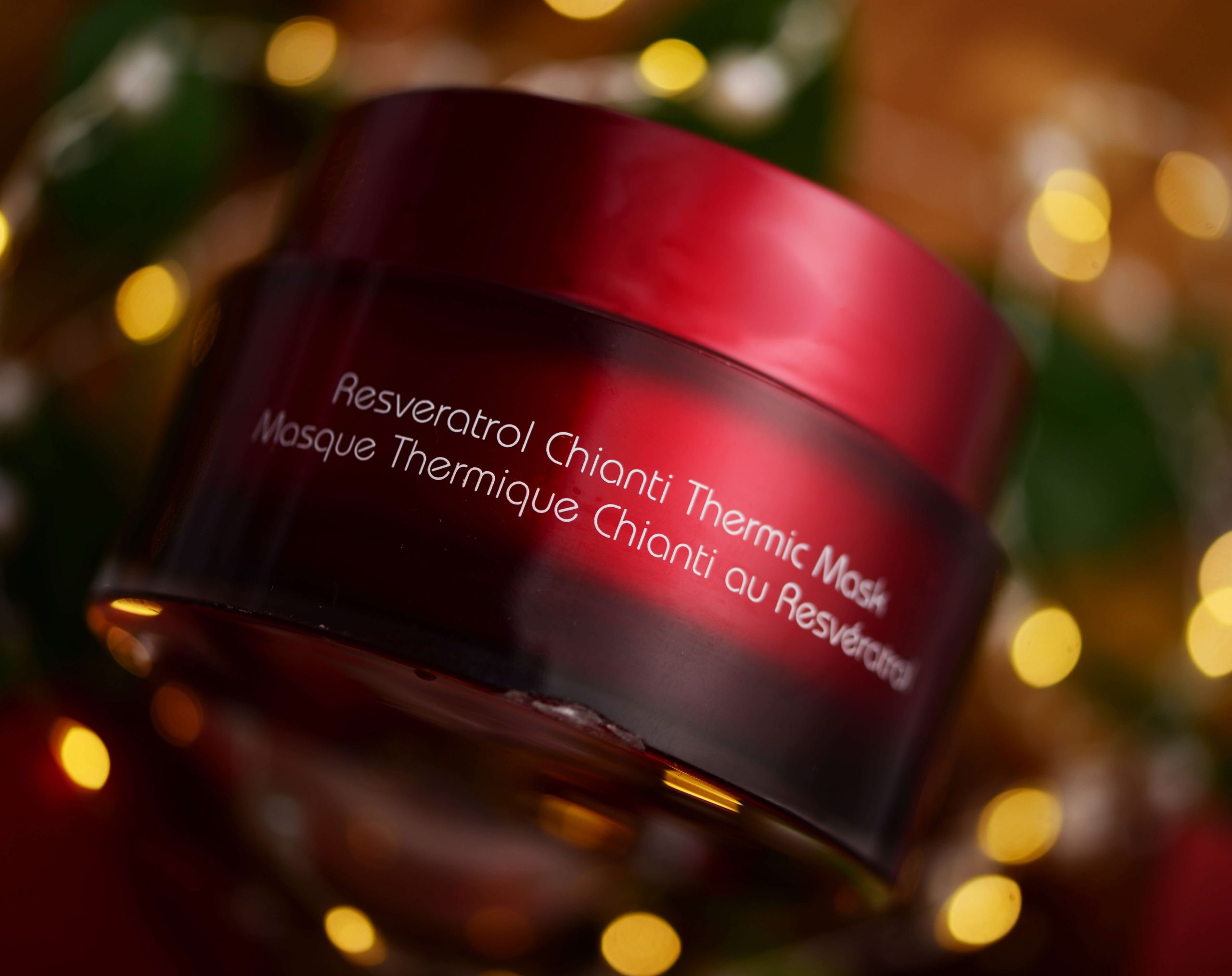 Saunas are synonymous with Scandinavia. They're one of the most traditional beauty rituals from this region, although they're also revered for how they can boost a person's health as well.
The main skin benefits that come from a sauna session include increased circulation and pores that feel relaxed. This leaves the pore openings feeling more flexible, allowing them to release any toxins and impurities that may be lurking within. This gives the skin a brighter and more rejuvenated appearance.
While you may be able to visit the sauna at your local gym or health spa, you can bring this experience to your own home with the Vine Vera Resveratrol Chianti Thermic Mask. This face mask gently heats up as it's massaged into the skin, providing that relaxing, sauna-like effect. This enables it to purify the complexion, giving it a radiant, post-sauna glow!
Japan: Seaweed Should Be Both Eaten and Applied to the Skin
Seaweed is a huge part of the Japanese diet, so it only makes sense for the ingredient to cross over into the country's beauty rituals too. After all, seaweed is an extremely nutrient-dense ingredient. This is something that the skin can benefit from in many ways.
For starters, seaweed is extremely hydrating. It has humectant properties, enabling it to bind moisture to the skin. This gives the skin a fuller and plumper finish.
Seaweed is also brimming with numerous vitamins, including A, C, and K. It's packed with fatty acids, proteins, minerals, and many other bioactive compounds too. Add it to your beauty routine and you'll soon notice that it helps your complexion in multiple ways!
How should you add seaweed to your skincare routine?
The Vine Vera Resveratrol Pinot Noir Phyto-Silk is the ideal way. Infused with algae extract, this lightweight moisturizer packs a long list of antioxidant-rich botanicals. From chamomile to licorice root to green tea, it's a cream that will immediately plump and brighten your complexion.
Which Beauty Rituals Will You Be Trying?
Whether it's double cleansing every evening or applying seaweed-infused skincare products to your skin, all of the beauty rituals featured above definitely have their merit. Give a few of them a try and you'll soon understand why all of these traditions have only become more popular over time!
Click here to explore some of Vine Vera's bestselling skincare products.§