8 Game-Changing New Year's Resolutions for Your Skin
Posted on December 15, 2021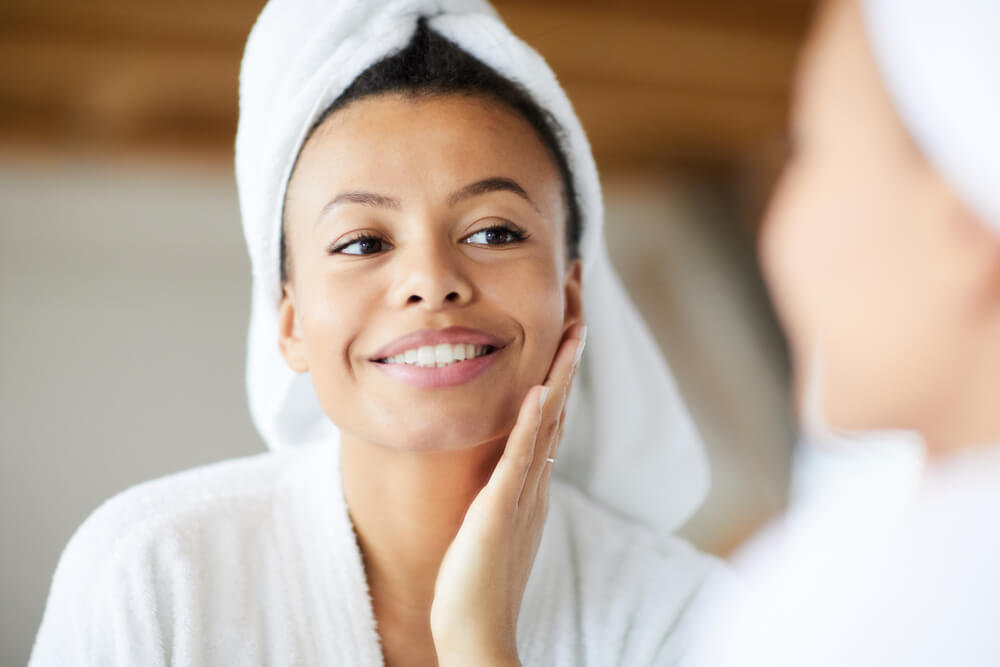 There's no denying that New Year's resolutions are tough to stick to. They require a lot of effort, consistency, and time.
It's the same with skincare. Your skincare products need time to take effect so that you can see results.
However, the good news is that New Year's resolutions can be achieved if they are broken down into manageable steps. Attempting to obtain clear-looking skin without a specific plan in place is nearly always doomed to fail early on, so don't overwhelm yourself too fast.
Don't worry, we've got your back.
To start 2022 off with a glowing complexion, here are some of Vine Vera's suggestions for new year's resolutions for your skin. 
Start Taking Preventative Skincare Seriously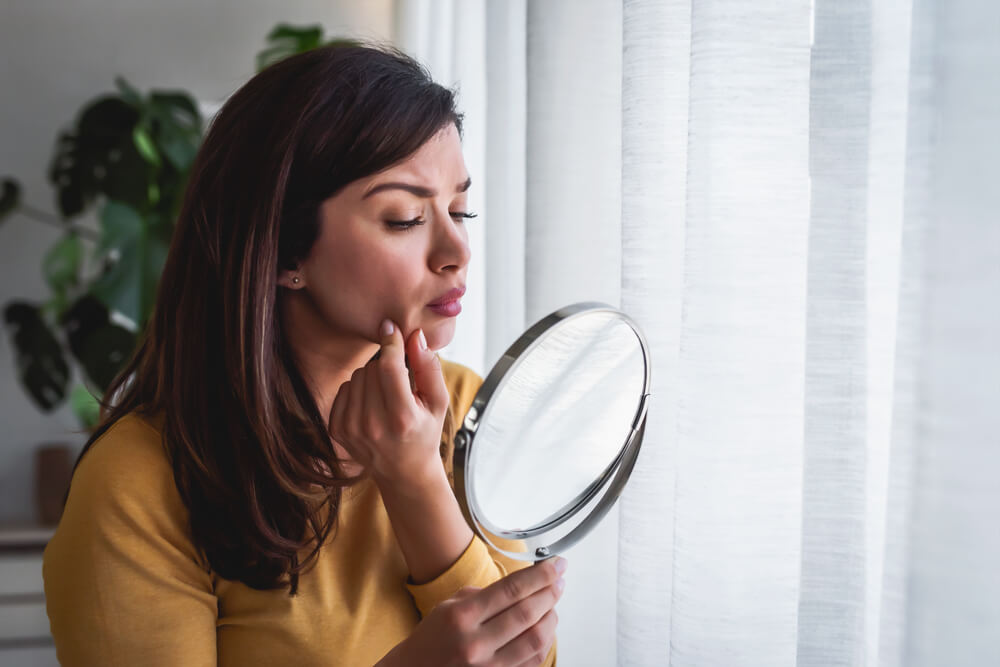 Nowadays, time passes by so quickly that the year is already over before we even know it. Then, however, we might start to notice small visible signs of aging popping up, like fine lines, wrinkles, sagging skin, and even crow's feet.
We recommend incorporating resveratrol into your routine – put this one at the top of your list of new year's resolutions for your skin! 
Resveratrol is a phytonutrient present in various foods, including red wine, grapes, berries, and peanuts. Because it's a powerful antioxidant, it keeps the skin looking healthy.
So, where does resveratrol stand in your skincare routine?
One of the key benefits of resveratrol is its ability to reduce the appearance of aging on the skin.
A Resveratrol-Infused Anti-Aging Serum
To diminish the look of aging, we recommend our Chianti Revival Serum. This serum is great for those who have to contend with the appearance of dry skin, aging, and wrinkles. The combination of Resveratrol Ferment extract, vitamin C (Ascorbic Acid), Palmitoyl Tripeptide-1, and the highly hydrating Sodium Hyaluronate is a fantastic formula for giving you youthful-looking skin.
It's That Time of Year… To Start Exfoliating Regularly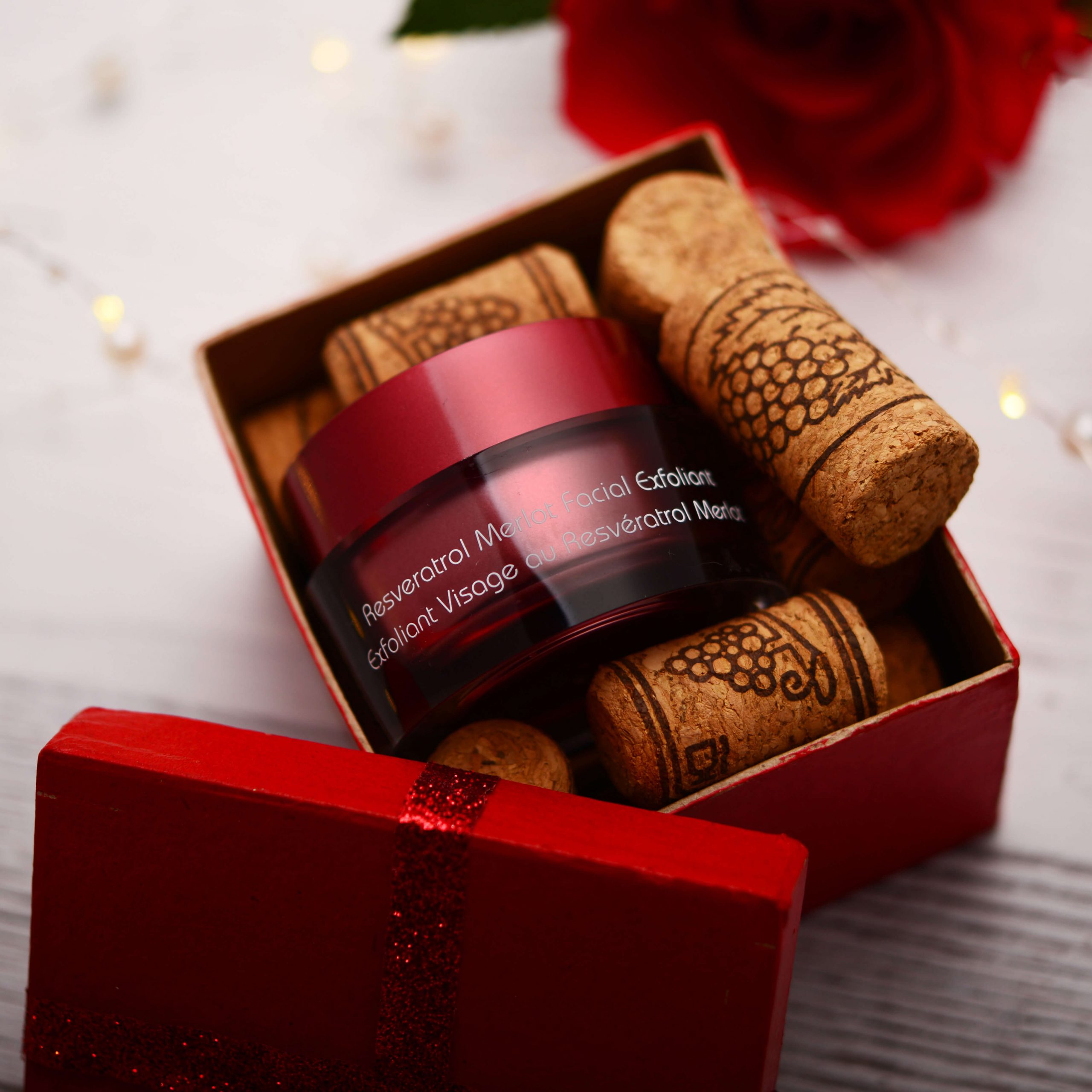 By exfoliating away the dead skin cells that build up on your skin's surface, the fresh-looking cells beneath will rise to the top. This enhances the efficiency of your moisturizers by allowing them to penetrate your skin more deeply. Maintaining a glowing complexion is as simple as exfoliating regularly.
That's not all! Exfoliating regularly can also help to keep your pores feeling clear. This means fewer acne breakouts.
A Gentle Yet Effective Exfoliant
For some gentle exfoliation, you should check out the Vine Vera Merlot Facial Exfoliant. It's a face exfoliator that gently eliminates debris and oils while smoothing the appearance of dry skin. In addition, it's loaded with glycerin, so you won't stress your skin out too much when you're exfoliating.
Load Up on That Sun Protection Factor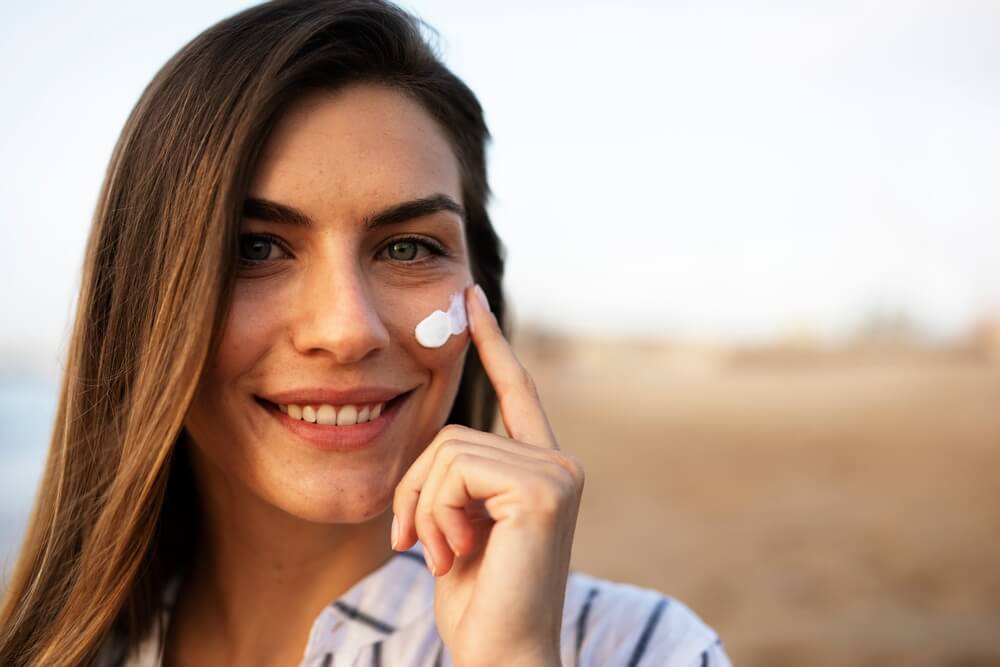 We've all heard every skincare enthusiast say that SPF is critical, but have you ever wondered why? Well, Vine Vera is here to tell you just that!
Wearing sunscreen is the most important thing you can do to reduce your risk of acquiring skin cancer. You can protect your skin against cancer-causing rays by using an SPF every day. Melanoma is the most lethal kind of skin cancer, making it critical to safeguard your skin.
Because ultraviolet light has shorter wavelengths than visible light, it is invisible to humans. There are two types of rays in the UV spectrum that can damage the DNA in your skin cells and cause skin cancer: UVA and UVB.
Sunburn is caused by UVB rays, which can play a part in the development of skin cancer. Therefore, the SPF number on a sunscreen mostly refers to the degree of UVB protection it gives.
UVA radiation induces skin damage. This results in tanning, wrinkling, and wrinkles. In addition, UVA rays usually cause sunburn because they have the shortest wavelengths.
One of the main reasons for accelerated aging is sun damage. This results in the formation of sunspots as well as discoloration, fine lines, and wrinkles. The leading cause of sunburn and leathery skin is overexposure to the sun's rays. To keep these signs of aging away, wear SPF daily – this is a must-have on your list of new year's resolutions for your skin.
A Moisturizer with SPF
For sun protection that also feels hydrating, you can try the Vine Vera Cabernet Replenishing Moisture Cream SPF30.
Since this moisturizer offers SPF30, this means that it only allows 3% of the sun's rays to hit your skin. Vine Vera's Cabernet Replenishing Moisture Cream can help reduce the appearance of dark spots and an uneven skin tone while preventing UV rays from damaging your dermis.
Give Your Lips More TLC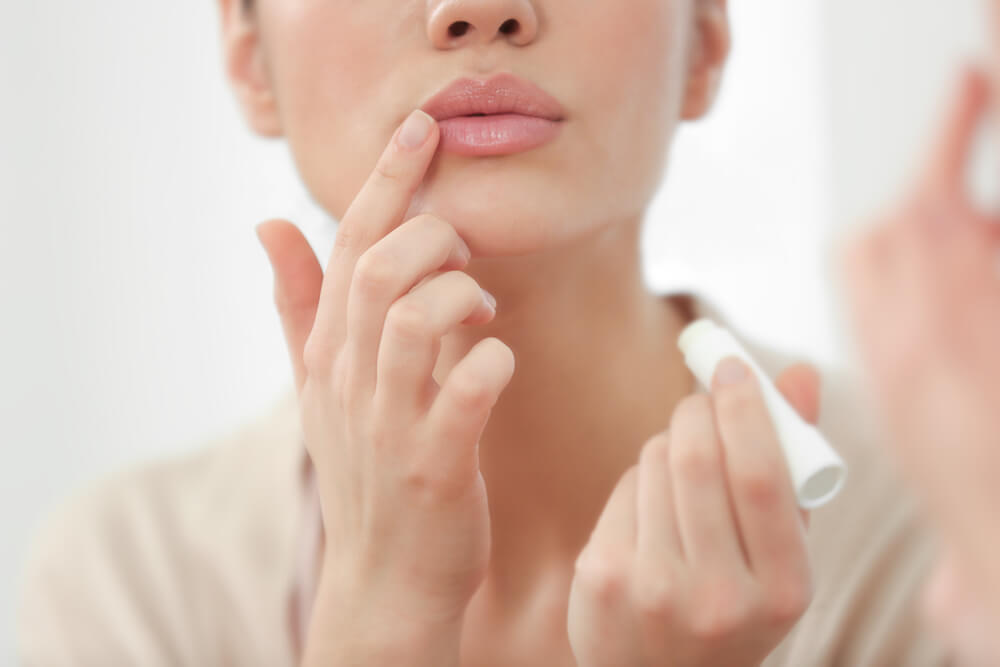 Want your lips to feel kissably soft? Put these lip tips on your list of new year's resolutions for your skin.
Firstly, if you catch yourself licking your lips constantly, you might want to stop. Your lips will undoubtedly become drier than previously as saliva evaporates quickly. Lip licking may not be harmful if done infrequently. Constant licking throughout the day, on the other hand, may cause the appearance of chapping, splitting, flaking, or peeling of the lips.
Instead of licking your lips, make it a point to apply a lip balm instead. A lip balm moisturizes your lips and leaves them feeling soft. It's always better to choose a lip balm with SPF because it will protect your lips from the sun's damaging UV rays.
So, when you go out, ensure you have a lip balm to hand. Then, reapply your lip balm at regular intervals, just as you would with sunscreen!
Vine Vera's Resveratrol Vitamin C Lip Balm contains efficient components that leave lips looking their best. This rich product, which is infused with Vitamin C, Avocado Oil, and Shea Butter, will leave dry and chapped lips feeling soft, smooth, and hydrated.
Remember to Stay Hydrated Throughout the New Year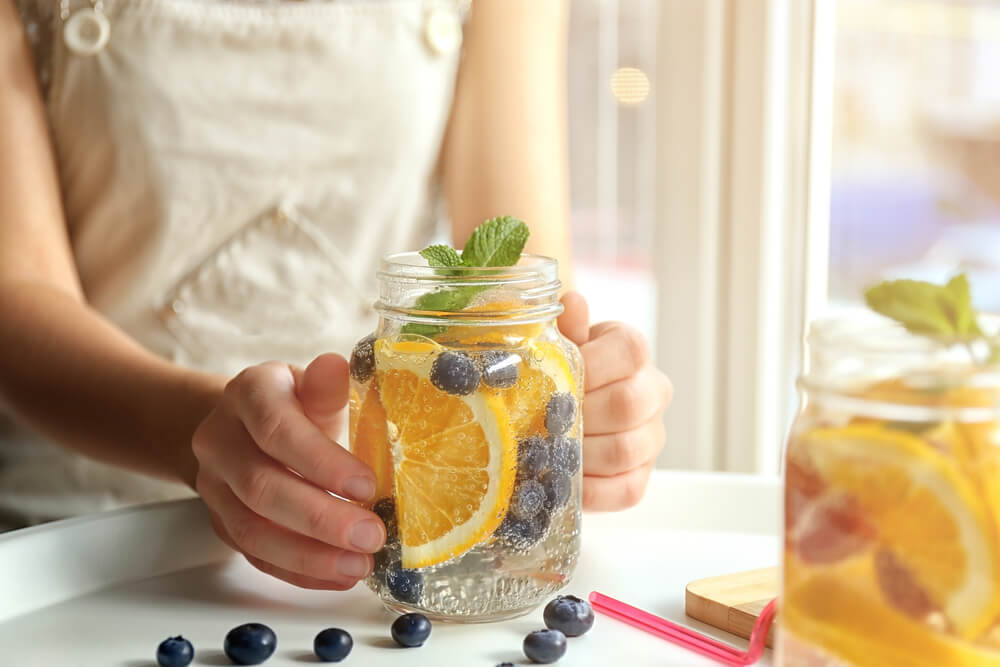 Water keeps your body moisturized and rejuvenated. 
Drinking adequate water aids in the removal of toxins from the body, as well as providing you with healthier-looking skin. 
Also, drinking more water can help reduce the appearance of puffiness. When your face appears bloated, it indicates that your skin is holding water to keep you hydrated. This happens when you don't drink enough water. Staying hydrated can help to reduce the look of facial swelling and puffiness.
Less noticeable pores, clear-looking skin, and a hydrated glow – what more could you ask for?
Another way to keep your skin moisturized is by using the correct type of moisturizer for your skin type.
If you've got sensitive skin, you could try the Vine Vera Moscato Sensitive Skin Cream. It's loaded with plant-based oils to keep your skin feeling fortified.
Switch to a Higher Quality Cleanser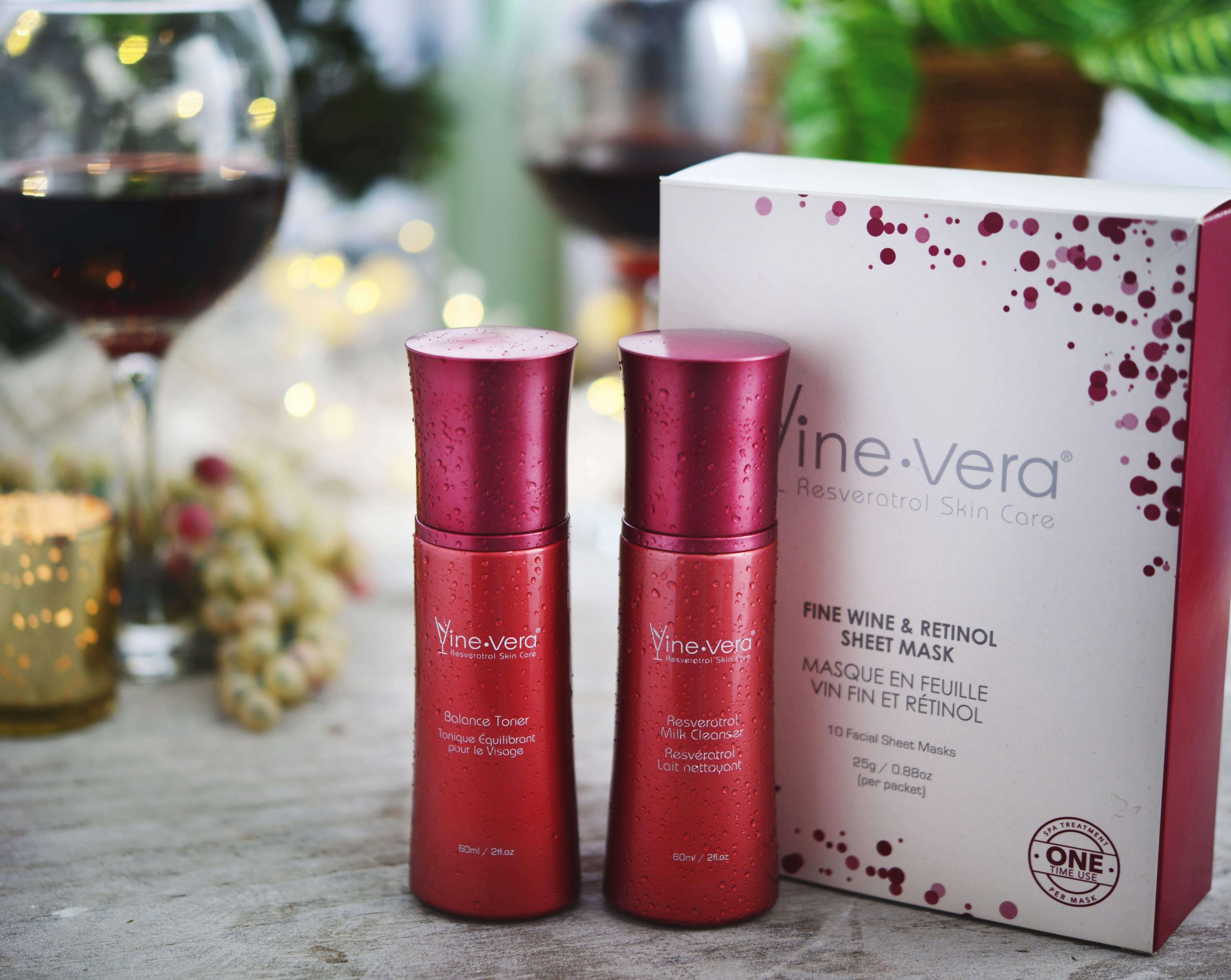 Cleansing your skin properly allows products to be better absorbed into your skin. 
Every trace of filth, excess oil, pollution, and undesirable skin cells are removed from your face with daily facial cleansing. If you don't wash your face thoroughly, dirt and pollution can build up on the surface of your skin. This can lead to breakouts, dehydration, and the appearance of premature aging.
Milk cleansers are a great option to cleanse your skin because they aren't as harsh as other types.
For this, we'd recommend the Vine Vera Cabernet 2-Step Prep. This bundle comes with our Resveratrol Milk Cleanser and our Resveratrol Balance Toner.
The Resveratrol Milk Cleanser was created with sensitive skin in mind. It's designed to remove makeup and pollutants gently while also leaving you feeling soft and rejuvenated. On the other hand, the Balance Toner from Vine Vera helps to eliminate pollution and oil while leaving your skin looking even and luminous.
Get More Shuteye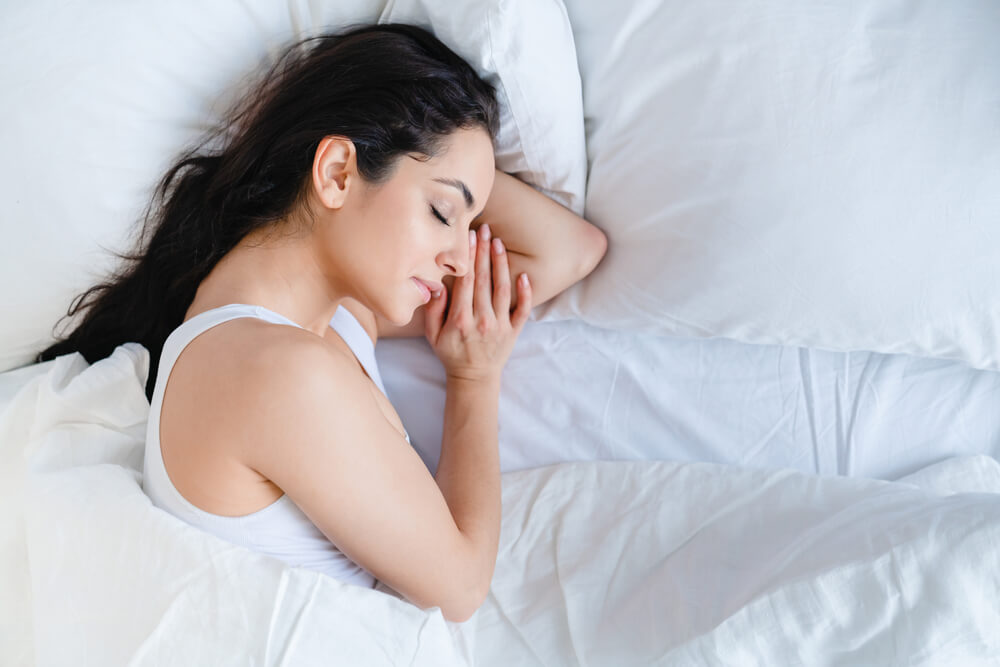 Let's go through the importance of sleep when it comes to avoiding premature aging. We frequently discuss how the skin heals itself as you sleep. So, while you're catching up on beauty rest, here's what happens:
Your body creates collagen while you sleep.

While you're sleeping deeply, the muscles in your face that generate wrinkles and lines relax (the final three hours).

Melatonin, the sleep hormone that also protects the skin against aging free radicals, increases in the middle of the night.
Besides catching up on that beauty sleep, you can also try meditation to relieve stress for a healthier, glowy complexion. 
Get Rid of Out-of-Date Skincare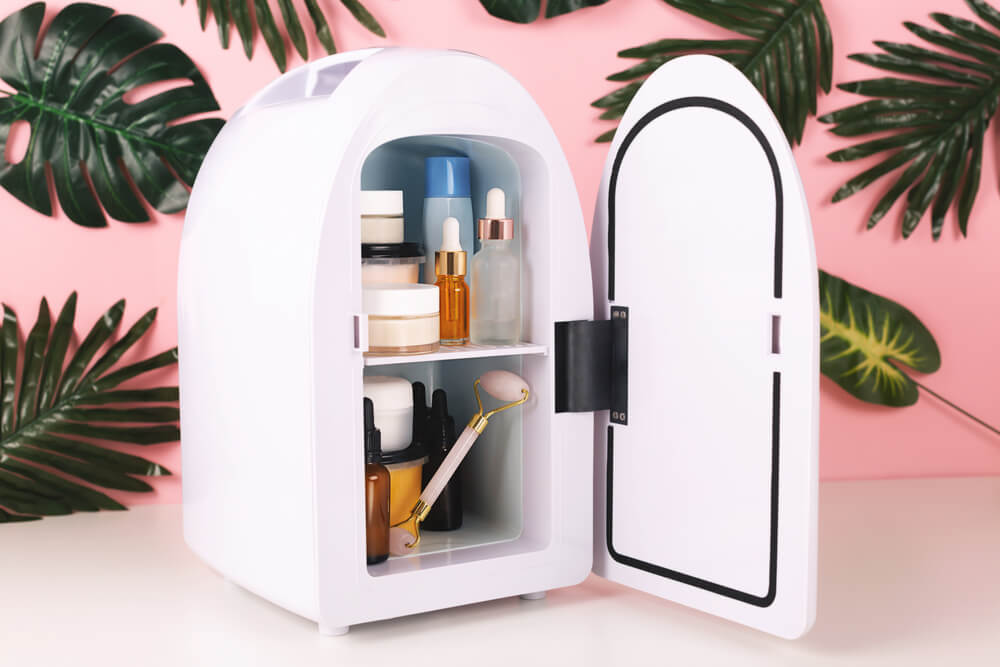 When did you last clean up your cosmetics and personal care items? There's a fair probability that some of your bathroom's skincare and cosmetics have expired. Why does this matter? Because active ingredients degrade over time. Some can even end up causing your skin harm.
So, make this a priority on your list of new year's resolutions for your skin. Go over your skincare products at the beginning of each year and discard any that have been opened for longer than the number of months suggested on the container. Try to recycle as much as you can instead of throwing things away.
As an example, consider these options:
Look for recycling icons to be sure that you can recycle the things you buy.

Ensure that the containers are free of product before recycling them if they are recyclable.

Reduce your carbon footprint by reusing or upcycling the packaging.
At Vine Vera, our packaging is sustainable and recycling, making it easy to stick to your eco-friendly habits!
Summary
So, what are your aspirations for 2022? Will you be making any of these New Year's resolutions for your skin? Just remember, the more specific your goals are, the better your chances of achieving them.
At Vine Vera, we are committed to providing the best care and service for our customers. So get a head start on your New Year's resolutions for your skin by browsing some of our bestsellers.