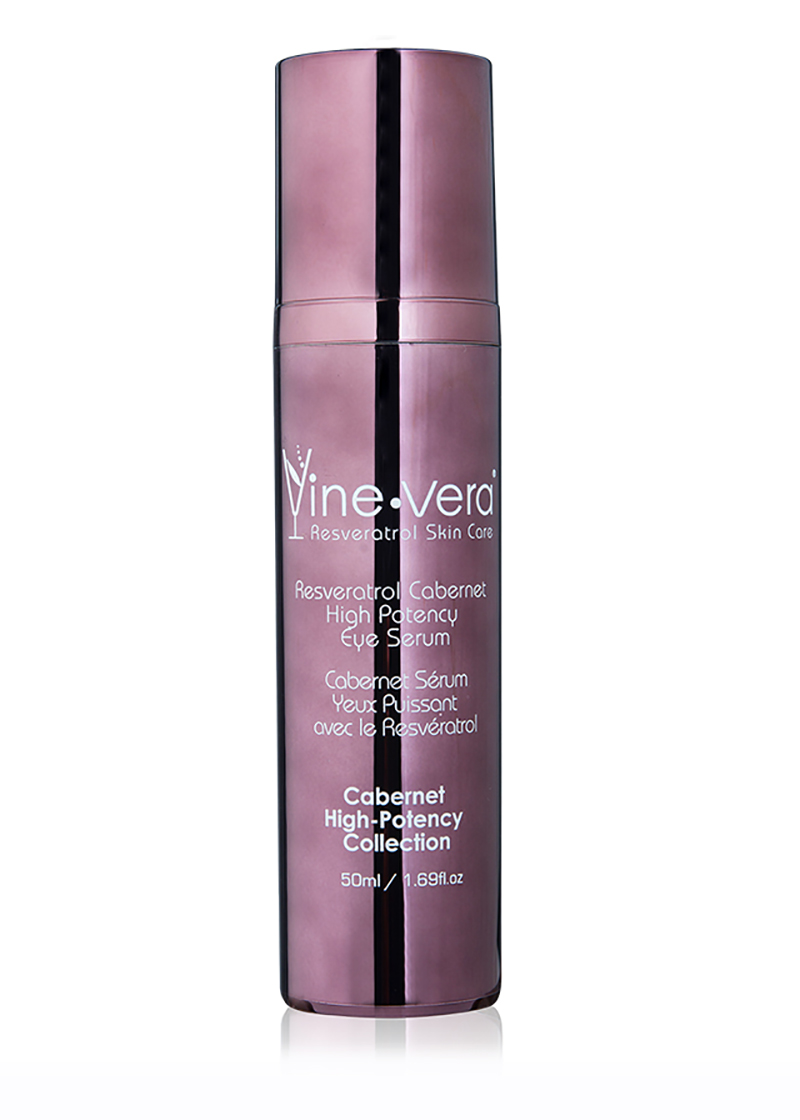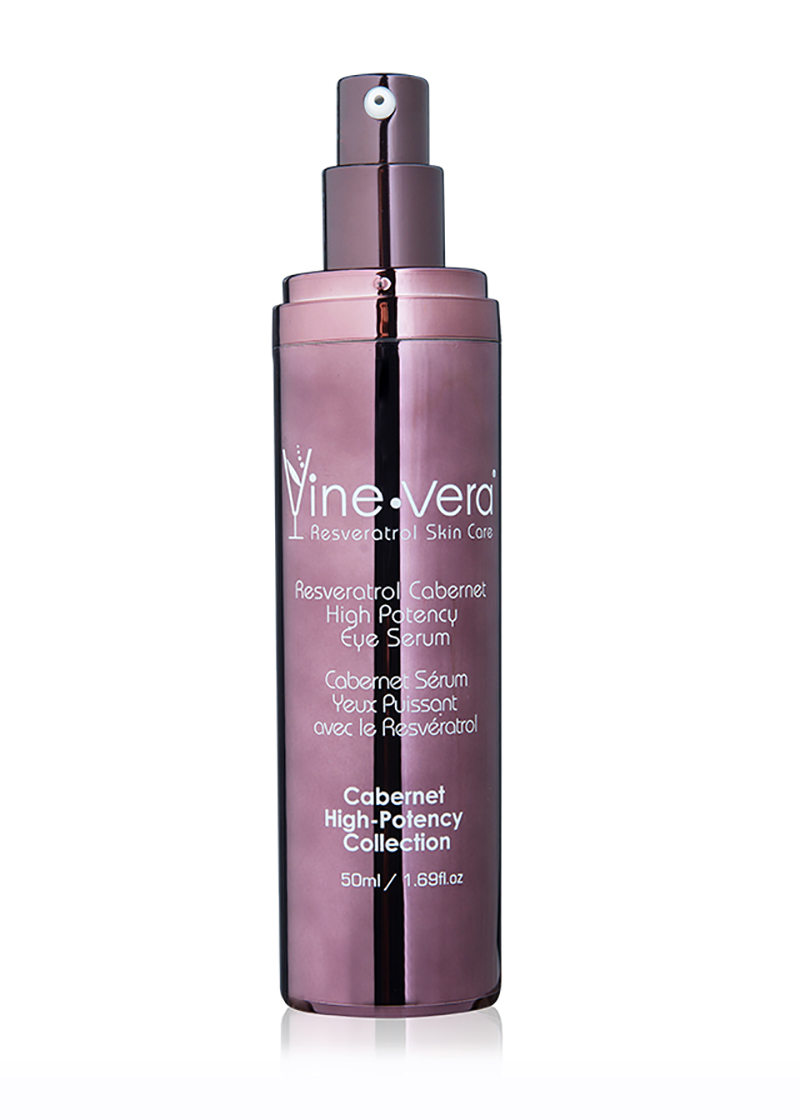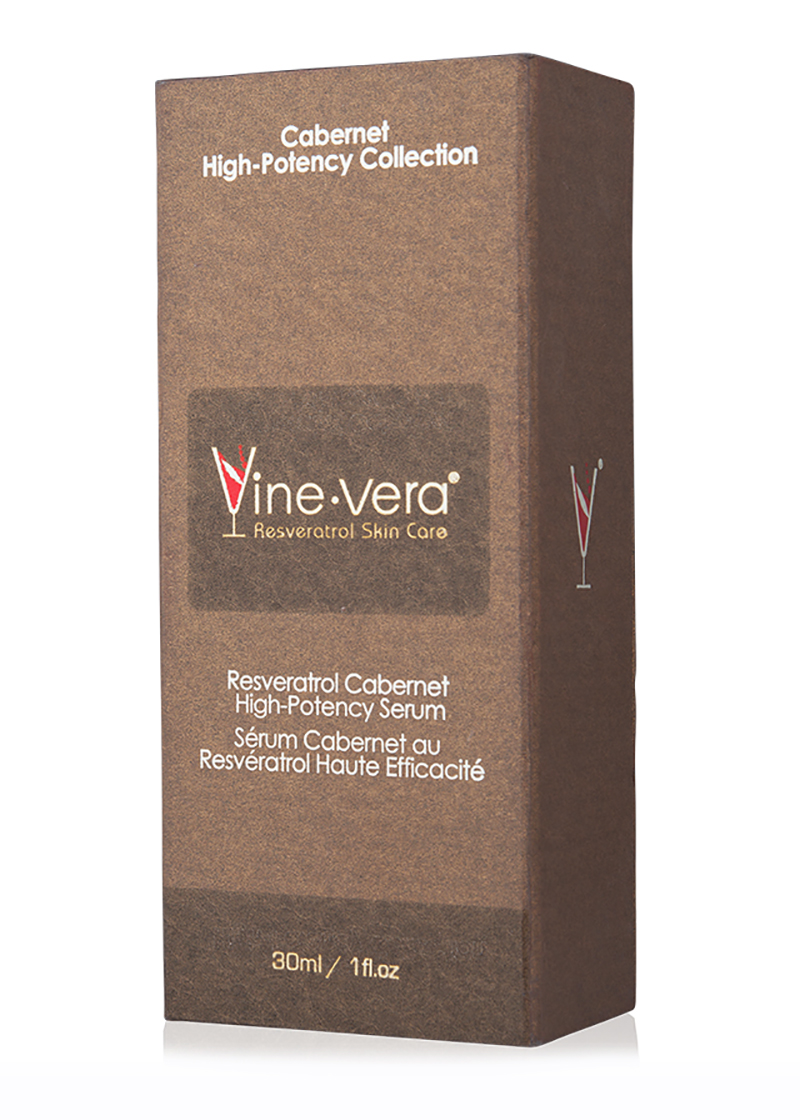 Resveratrol Cabernet High-Potency Eye Serum
50ml / 1.69 fl. oz
$400.00In Stock
What is it?
A vitamin-rich serum that reduces the appearance of wrinkles and fine lines.
Skin Concern?
Tone and texture
Signs of aging
Noteworthy Ingredient?
Resveratrol
Palmitoyl Tripeptide-1
Vitamin C
Need to know more?
The Resveratrol Cabernet High Potency Eye Serum is the perfect addition to your daily eye care routine. The combination of three superstar ingredients, Pichia/Resveratrol Ferment Extract, Palmitoyl Tripeptide-1, and Vitamin C, helps to fight the appearance of wrinkles and fine lines, leaving the delicate skin around the eyes feeling smoother, firmer and rejuvenated.
A Closer Look: This Product is...
It works!
I've been using the day and night cream for about 3 months now and seeing great results! I am 68. A couple of weeks ago I decided to try the eye serum. I'm really seeing results very fast. It seems like each day my eye wrinkles , or crows feet are diminishing! I was surprised at how fast I've gotten results , as the face cream seemed slower. I'm so pleased with this product. Well worth the $ to see results and to feel more confident in myself. Thank you Vine Vera.
Have to recommend
I really had to come here and write a couple of nice words for this eye serum, cuz it's been a true life-saver. I was always so depressed when I looked in the mirror and saw my eyes all saggy and sad-looking. Now they are perfect, absolutely perfect! And all thanks to this eye serum!
Great!
I first thought that my eyes were deceiving me... There is no way that a product can change your appearance that fast. But then I paid close attention and realized the change was definitely real! Some of the most annoying wrinkles have diminished greatly and others have completely disappeared! Amazing, with capital A!
See all 5 reviews >
Hide additional reviews