The Ultimate Guide to Glowing Skin: Skincare Secrets Revealed!
Posted on August 15, 2023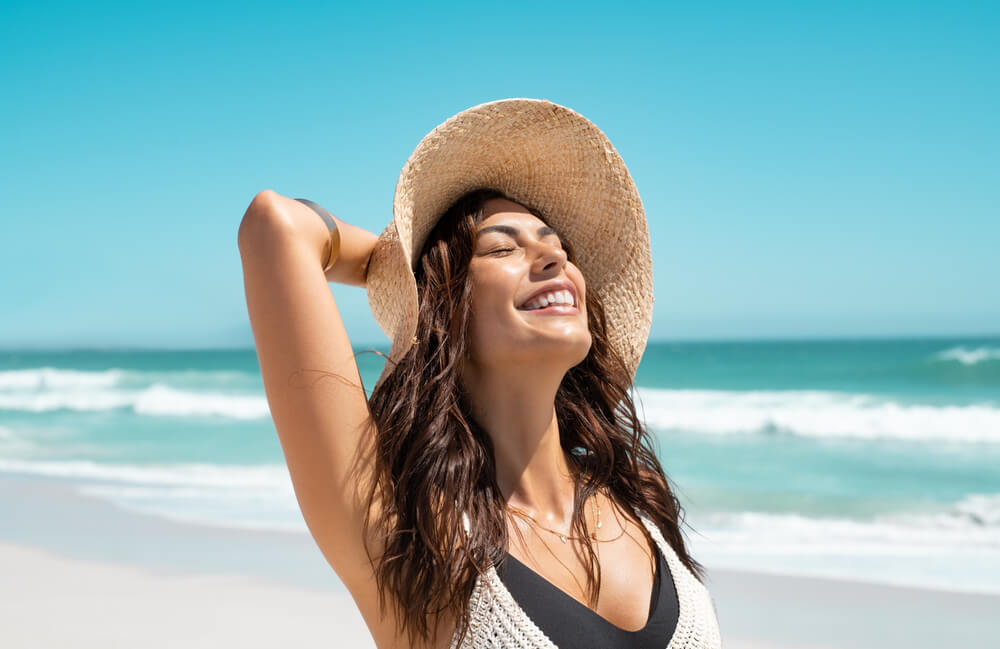 Everyone wants skin that looks bright and luminescent but, sadly, there's so much out there that can sap away your skin's natural radiance. From UV rays and pollution to unhealthy lifestyle habits, achieving glowing skin usually requires some time, patience, and dedication.
However, that's where Vine Vera can help. With our skincare secrets and cutting-edge skincare formulas, glowing skin could be well within reach sooner than you think… 
Don't Underestimate the Importance of Cleansing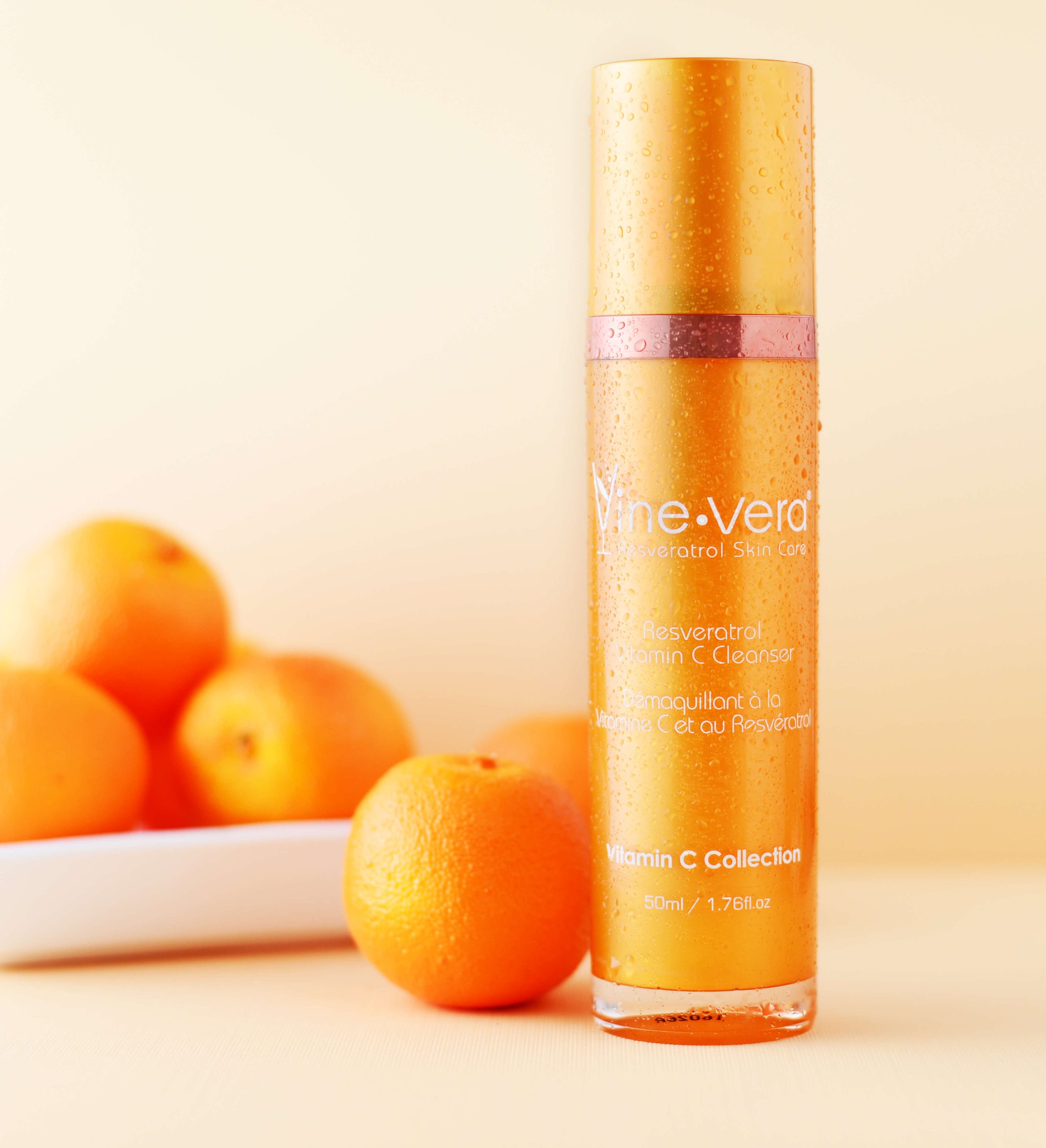 It goes without saying that dirty skin isn't going to glow. Even if you may think that your skin is clean, it most likely isn't, unless you've just cleansed it. After all, not only is your skin continuously producing more sebum and dead skin cells, but environmental impurities cling to the skin's surface too.
This makes regular cleansing a must if you want glowing skin. Ideally, you should be cleansing twice a day, so use a cleanser that's effective yet not overly harsh. The Vine Vera Resveratrol Vitamin C Cleanser would be perfect for this. It's fantastic at clearing away excess sebum, dead skin cells, and other impurities. At the same time, it's packed with vitamins and antioxidants to leave the skin looking bright and rejuvenated.
To complete your cleanse, follow up with the Resveratrol Cabernet Toner. Brimming with aloe vera leaf juice, cucumber fruit extract, and resveratrol, it'll give your skin a lit-from-within glow!
Hydration is Everything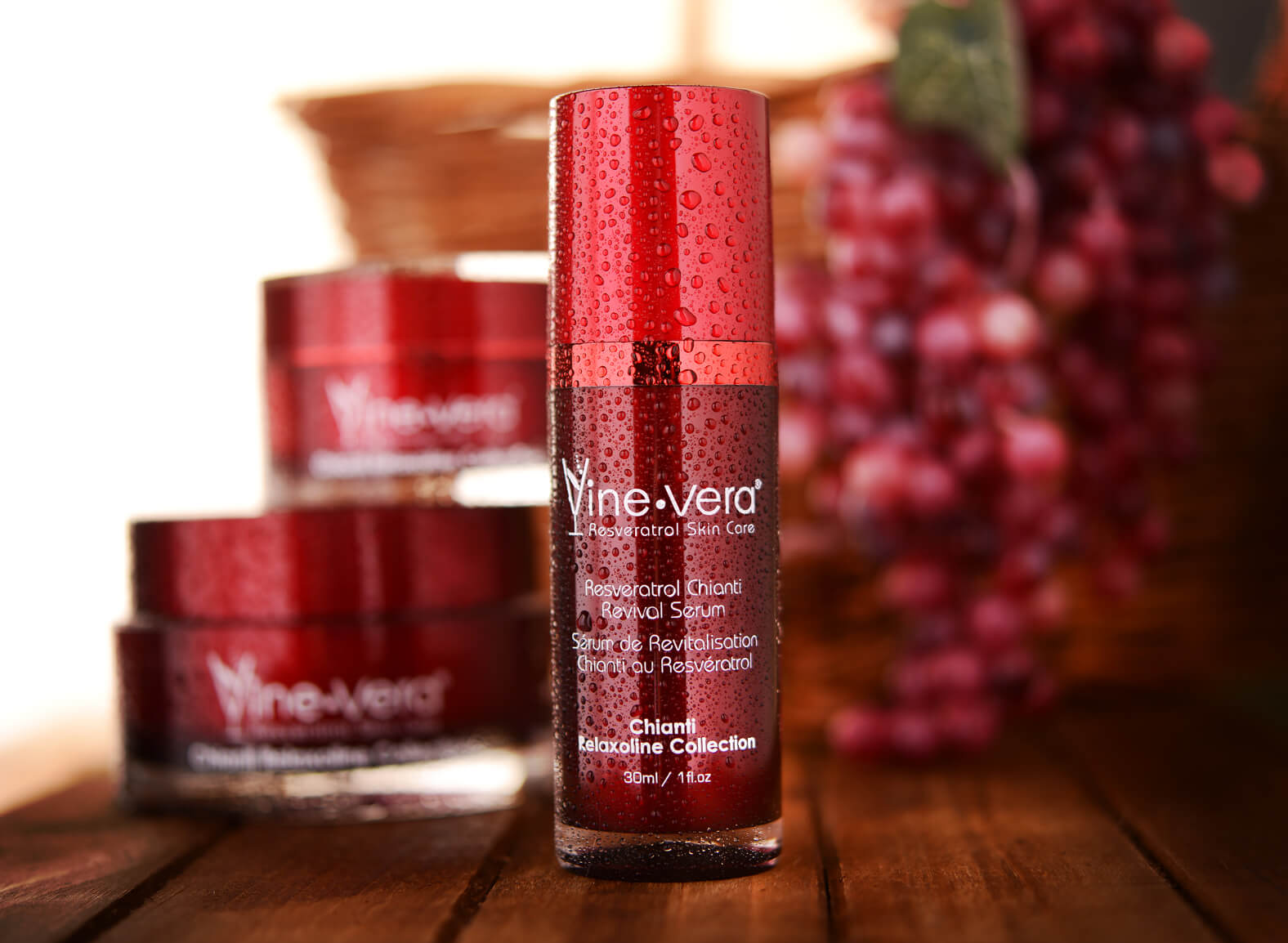 Have you ever wondered what makes glowing skin glow? There are a few different factors that contribute to natural radiance, with hydration being a big one.
Hydrated skin cells look plump and full. This gives them a brighter, bouncier, and glowier finish. On the other hand, dehydrated skin cells look dull and lifeless. They often feel dry, rough, and itchy.
Hydration is important for everyone, but if you believe dehydration to be the reason behind your lack of a glow, it's time to ramp up topical hydration even more. There are different types of skincare products out there that can help you with this, but serums tend to be the best choice. Due to how lightweight they are, they're better at penetrating the skin than thick products. This means that active ingredients are carried deeper into the skin.
One of the best hydrating ingredients to look for when shopping for a serum is hyaluronic acid. It's a compound that's naturally produced by the human body, meaning that the skin readily accepts it. Since it's a humectant, hyaluronic acid is able to bind moisture to the skin, leaving it with a plump glow.
You'll find the ingredient in a few Vine Vera serums. The Resveratrol Chianti Revival Serum, for example, contains hyaluronic acid in its salt form, aka sodium hyaluronate. With smaller molecules than hyaluronic acid, sodium hyaluronate is loved for how it leaves even the deeper layers of skin feeling intensely hydrated. In this serum, it's combined with glycerin, seaweed extract, and hydrolyzed elastin, all of which also boast humectant effects.
Protect Your Skin From the Dulling Effects of the Sun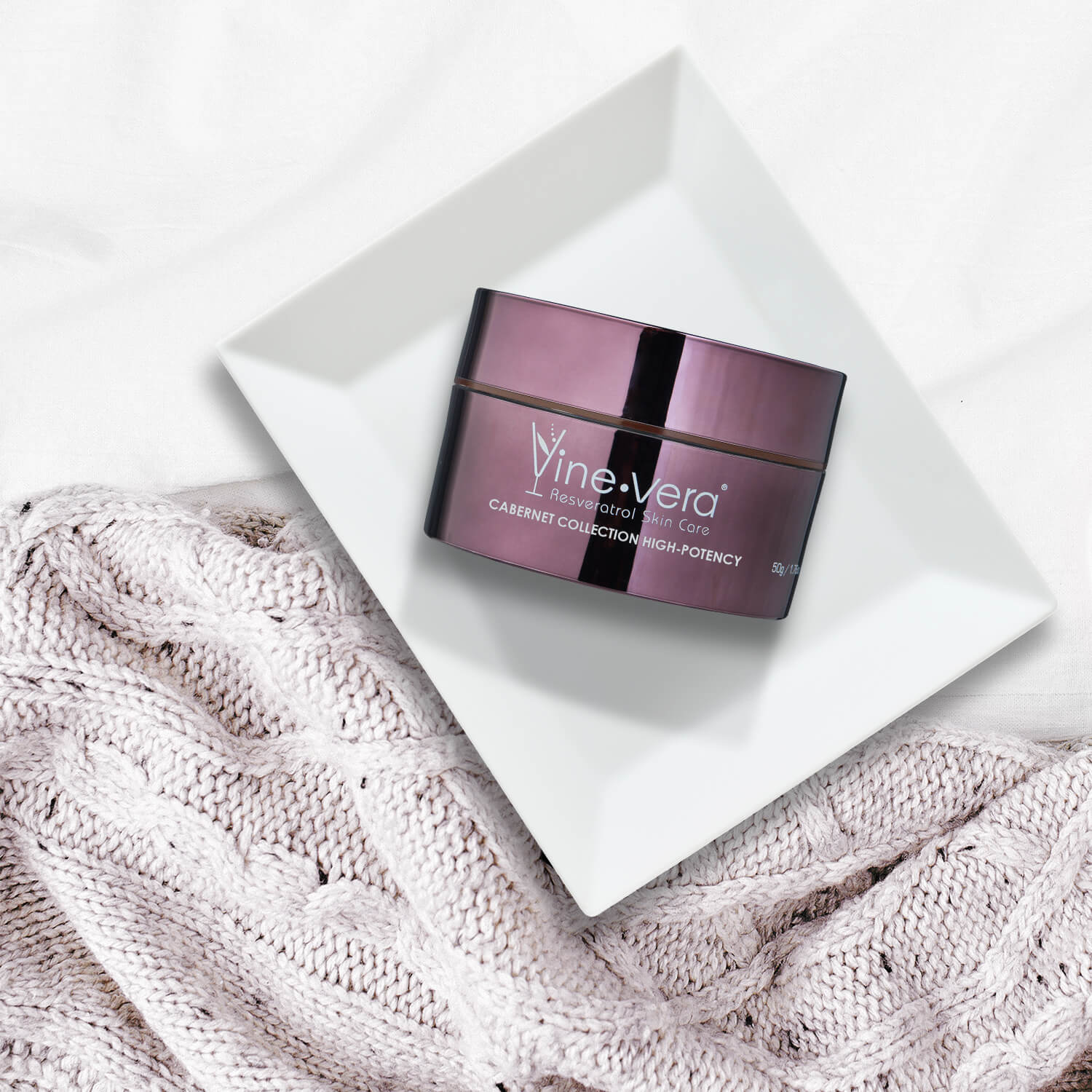 If you want glowing skin, protecting your skin from the dulling effects of the sun is vital. Sure, in small doses, the sun can sometimes have the skin looking more radiant. However, allow all of that sun exposure to build up and it won't be long before you're sporting a dull, rough, and sallow complexion.
Why is this? Because not only does the sun dehydrate skin cells, but it also degrades the skin's protein fibers. This means that everything from skin structure to elasticity to smoothness is affected, harming the appearance in multiple ways. 
So, to bring out your skin's natural glow, you'll need to keep sun damage at bay. One of the best ways to do this is with a broad-spectrum SPF 30 sunscreen. Either opt for a dedicated sunscreen that you apply to your skin after moisturizing or go with a two-in-one formula, such as the Vine Vera Resveratrol Cabernet Replenishing Moisture Cream SPF 30. It will keep your skin safe from UV damage while also giving your skin all of the vitamins and antioxidants that it needs to look clear, bright, and radiant. Even better, you won't need to use a separate moisturizer before applying it, saving you an extra step in your skincare routine.
Turn to Ingredients That Brighten the Complexion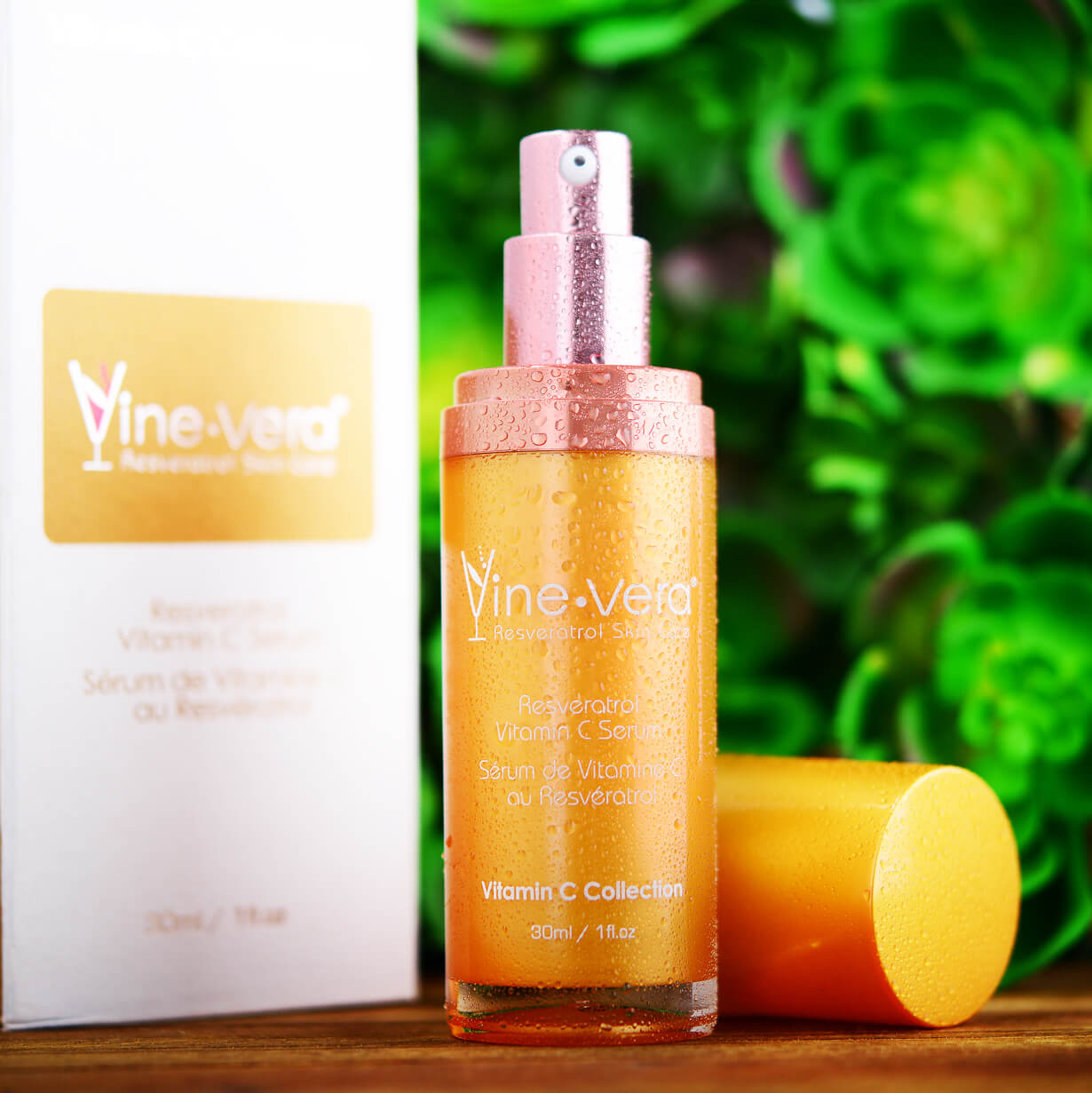 Certain skincare ingredients are famed for how they brighten the complexion. Whether this is down to how they even out the look of discoloration, lighten the appearance of dark spots, or give skin cells a brighter finish, these are the ingredients that you should be adding to your routine if you want glowing skin.
Which are the best complexion-brightening ingredients out there?
Vitamin C is one. Research shows that it has a de-pigmenting effect on the complexion, meaning that it will fade the visibility of dark spots and discoloration. In fact, vitamin C is such a superstar that we've dedicated a serum to it; the Resveratrol Vitamin C Serum. With two forms of vitamin C on offer, this serum provides a double dose of the antioxidant's benefits.
Licorice root extract is another ingredient that has similar effects. Loved by people seeking a natural ingredient to fight the appearance of hyperpigmentation, this botanical lightens the look of dark spots, which makes the skin look brighter and more even. You can give it a try for yourself with the Vine Vera Resveratrol Pinot Noir Phyto-Silk. It's a silky serum that also contains sodium hyaluronate, peptides, caffeine, and green tea extract.
A Weekly Exfoliant Will Remove Built-up Impurities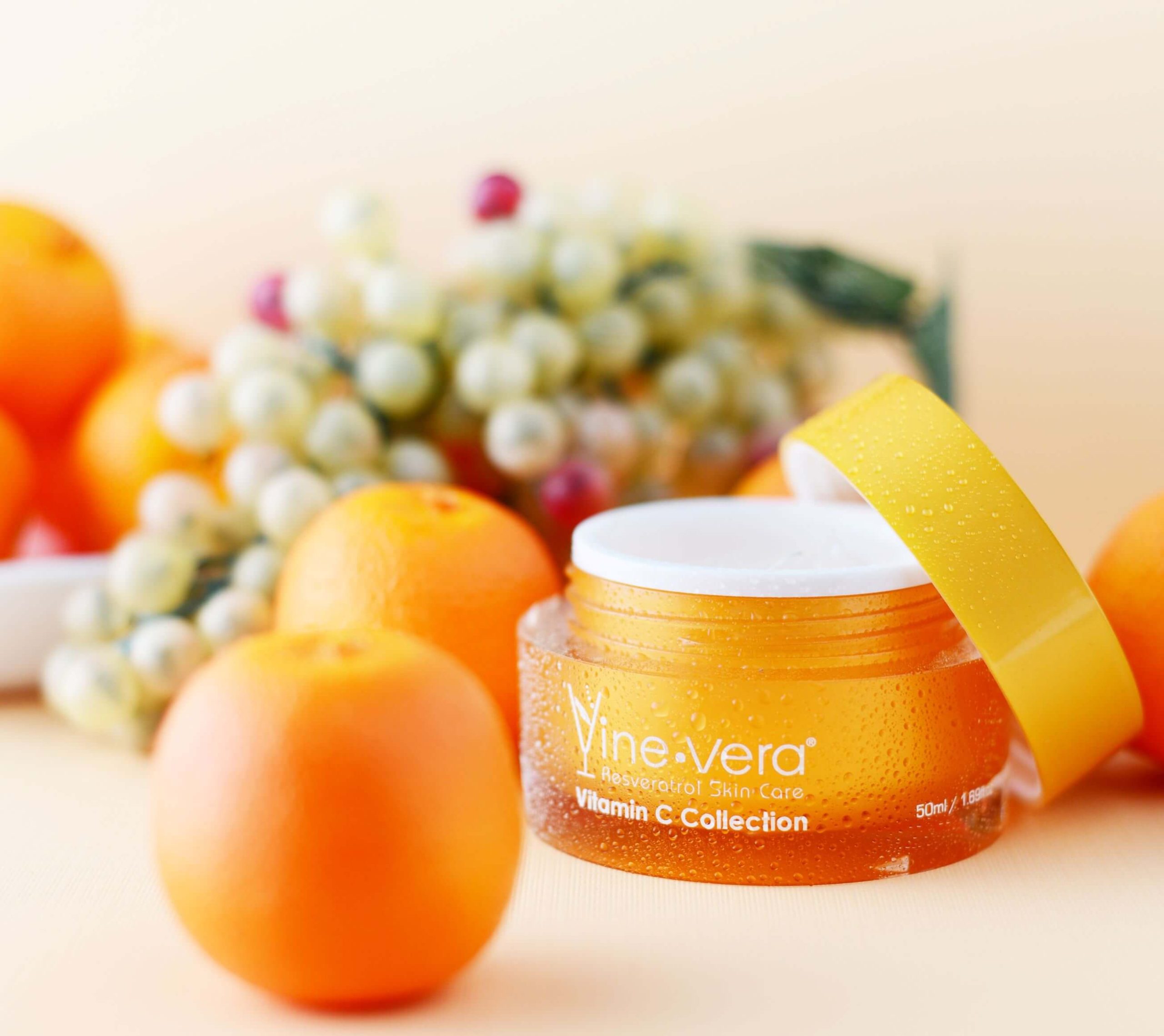 Even if you cleanse twice a day, this isn't going to be enough on its own to give you glowing skin. After all, cleansing only cleans the surface of the skin. You need something a little more powerful to thoroughly clear out your pores so that your skin can truly glow.
This is where exfoliation becomes extremely useful. Not only will it ensure that your pores are free of any blockages, but it will also even out the feel of your skin's texture while smoothing away the visibility of fine lines and wrinkles.
That said, using an overly harsh exfoliant will only leave your skin looking irritated and inflamed. Go with a gentle formula instead, like the Vine Vera Resveratrol Vitamin C Peeling. With mandelic acid to chemically remove dead skin cells and bamboo powder to provide some physical exfoliation, this product will quickly and effectively brighten your complexion, leaving you looking luminescent.
The Right Face Mask Can Give You an Instant Glow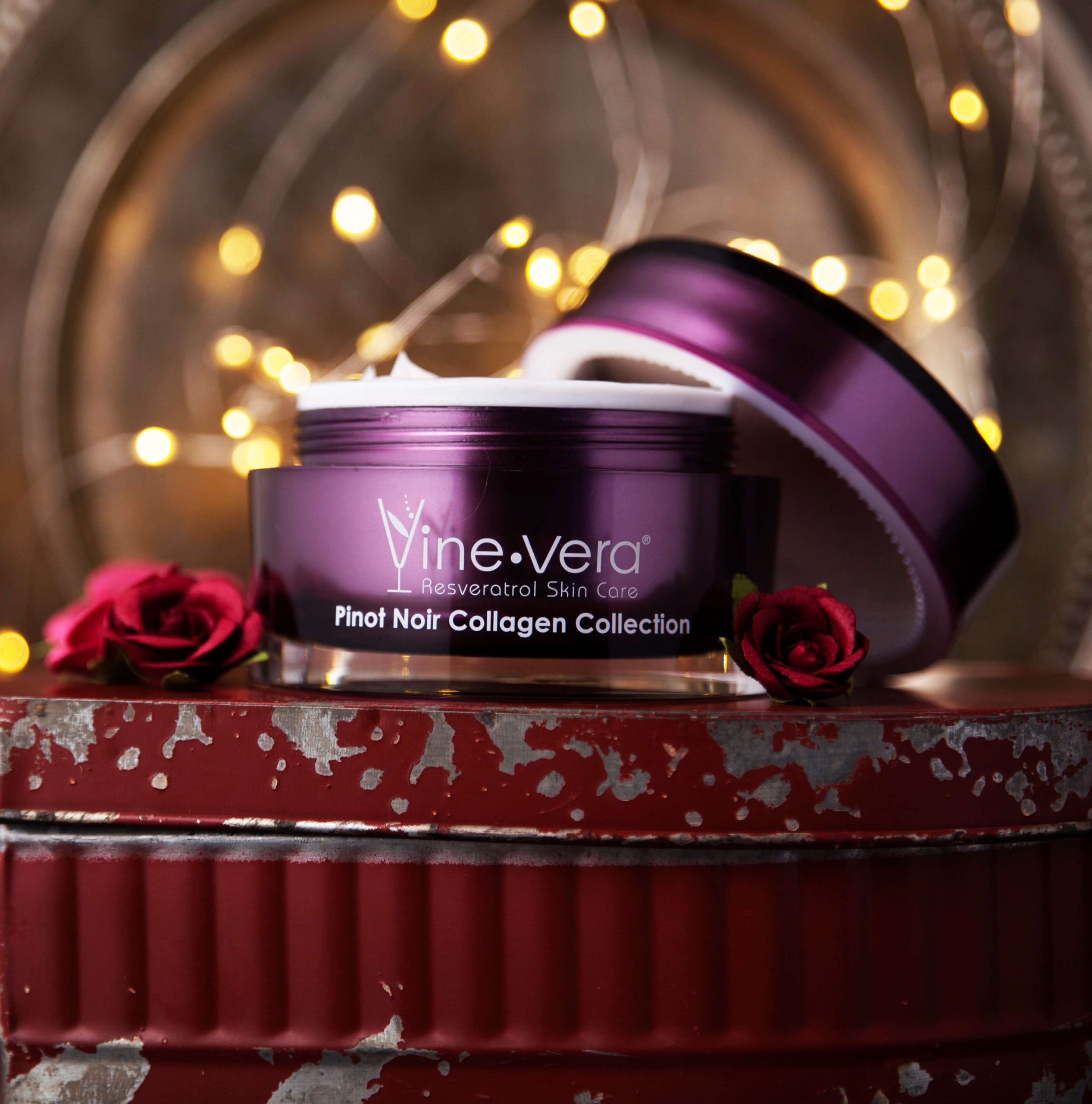 Exfoliating your skin is a great way to instigate an instant glow, but you can enhance this even further by following your exfoliant up with a face mask. 
Face masks are great for tackling specific visible skin concerns. Since glowing skin is your aim, look for hydrating face masks that have been designed to brighten and rejuvenate the complexion. 
One mask that's amazing for dry skin is the Vine Vera Resveratrol Pinot Noir Phyto-Silk Mask. It's a leave-on mask, meaning that it provides a long-lasting dose of moisture. This is a godsend for dry or dehydrated skin, which needs a consistent stream of moisture in order for skin cells to feel replenished.
On the other hand, if your skin has been feeling oily or congested, consider a clay or magnetic mask instead. Clay masks, such as the Resveratrol Chianti Thermic Mask, are great for absorbing excess oil and impurities. They'll help to mattify your complexion while giving it an inner glow. Magnetic masks, such as the Resveratrol Malbec DNA Magnetic Mask, have a similar effect, although they tend to be more hydrating than clay masks.
Be Consistent With Moisturizing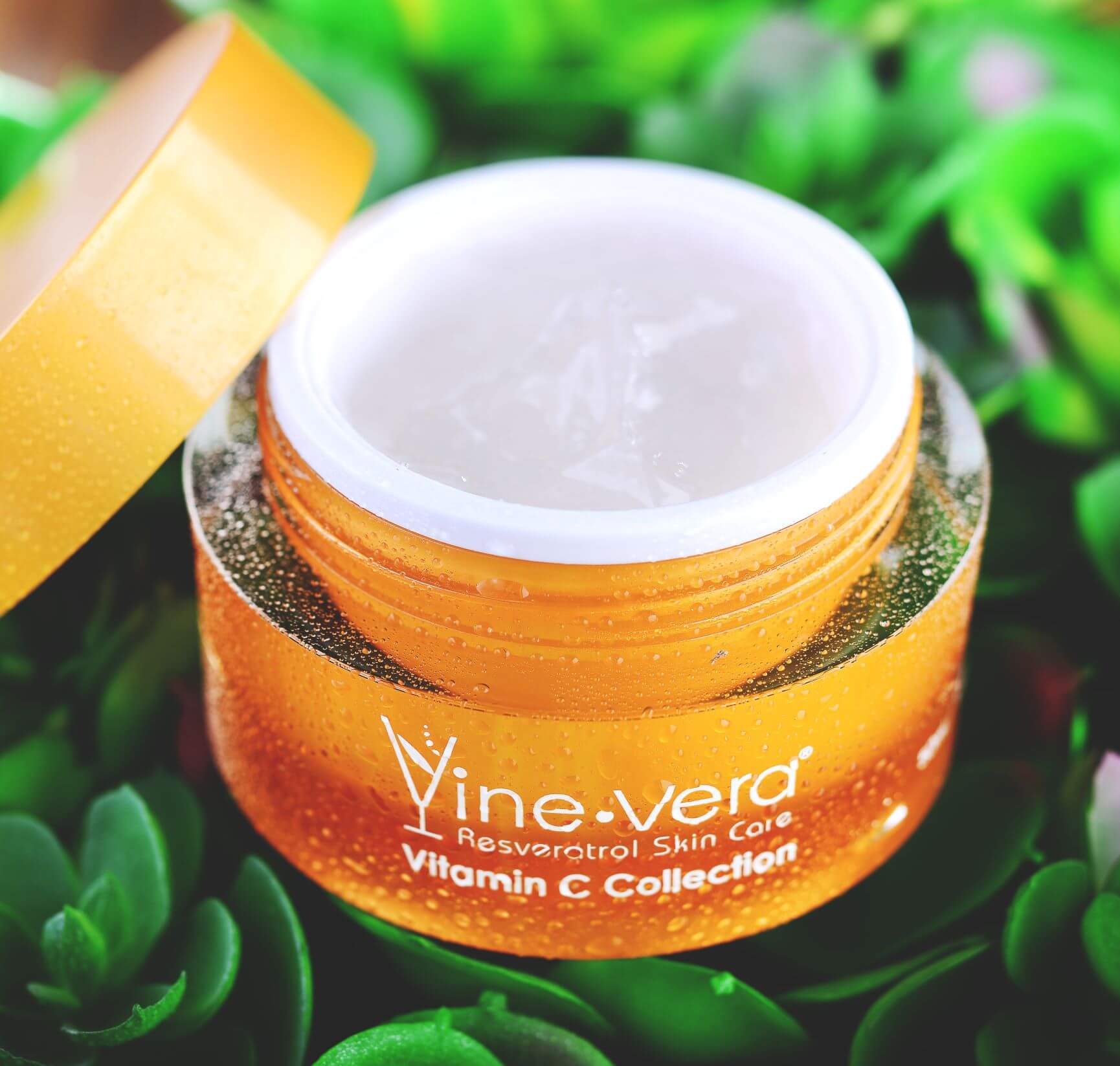 We mentioned earlier how important it is to keep your skin hydrated if you want it to glow. However, applying one or two hydrating serums will often not be enough to accomplish this goal. Instead, you'll need to also add a good moisturizer to your skincare routine. Apply this to your skin after using your hydrating serums and you'll be able to lock all of that extra moisture in, which will give your skin a gorgeous radiance.
Ideally, look for a moisturizer that can also help to brighten your complexion. As discussed, vitamin C is great for this. So, in addition to using a vitamin C serum, give your skin even more of this antioxidant by opting for a vitamin C moisturizer too, just like the Vine Vera Resveratrol Vitamin C Moisturizer. It combines vitamin C with vitamins A and E, which intensify the effects of the antioxidant, bringing you even better results.
Develop Healthy Lifestyle Habits
Although it's important to have a good skincare routine, this on its own won't be enough to give you glowing skin. Instead, your skincare routine needs to be paired with healthy lifestyle choices.
For example, your diet plays a significant role in your appearance. Fill your plates with plenty of antioxidant-rich fruits and vegetables. Eat a rainbow of fresh produce – every different color out there signifies a different range of antioxidants. Whole grains and lean proteins are crucial too, while nuts, seeds, and healthy oils will give your skin the fatty acids that it needs to look supple and bouncy.
At the same time, you should also be drinking plenty of water. Hydrating serums are great for keeping the external layers of your skin hydrated, but they aren't able to reach your deepest skin cells. Only the water that you drink can hydrate this layer, making it vital to keep your body quenched.
Make sure that you're prioritizing beauty sleep too. Your skin heals and regenerates while you sleep. This is why sleep deprivation quickly affects the appearance. If you struggle to fall asleep at night, try winding up your day with a quick workout. Not only will this help to tire you out, but exercising will boost your circulation, which will leave your skin looking bright and rosy.
Achieve Glowing Skin With Vine Vera
For a lucky few, glowing skin comes naturally, without much effort required. However, for everyone else, that radiant glow takes time and dedication, although you'll achieve the complexion of your dreams much faster than expected if you follow the skincare advice shared above!
Click here to enhance your glow even further with more bestselling skincare products from Vine Vera.