What's So Special About the Vine Vera Eye Serum?
Posted on August 15, 2021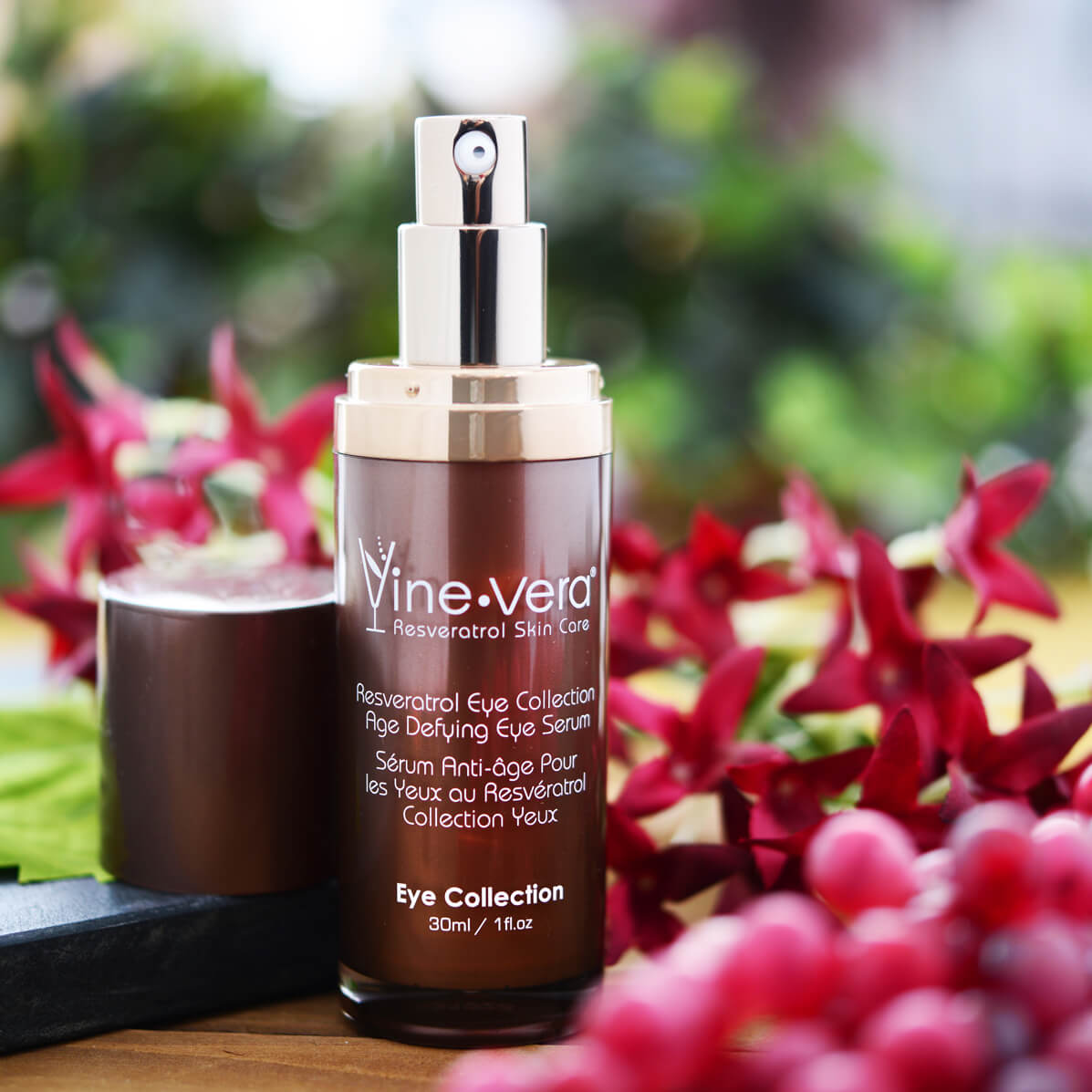 Not all of the visible signs of aging are made equal. Some wrinkles form faster, some fine lines run deeper, and in certain areas of the face, gravity weighs a little heavier on the skin to induce a subtle sag.
Signs of aging tend to manifest faster in the most delicate areas of the face. One such area is around the eyes.
A 2015 study found that areas with fewer sebaceous glands are more prone to visible wrinkles. The eye area is not only thinner and more sensitive, but it also has fewer oil-producing glands. This explains why the appearance of under-eye darkness, fine lines, and crow's feet have the tendency to show through quickly. 
This is where the best-selling Vine Vera eye serum comes in.
The Vine Vera Eye Serum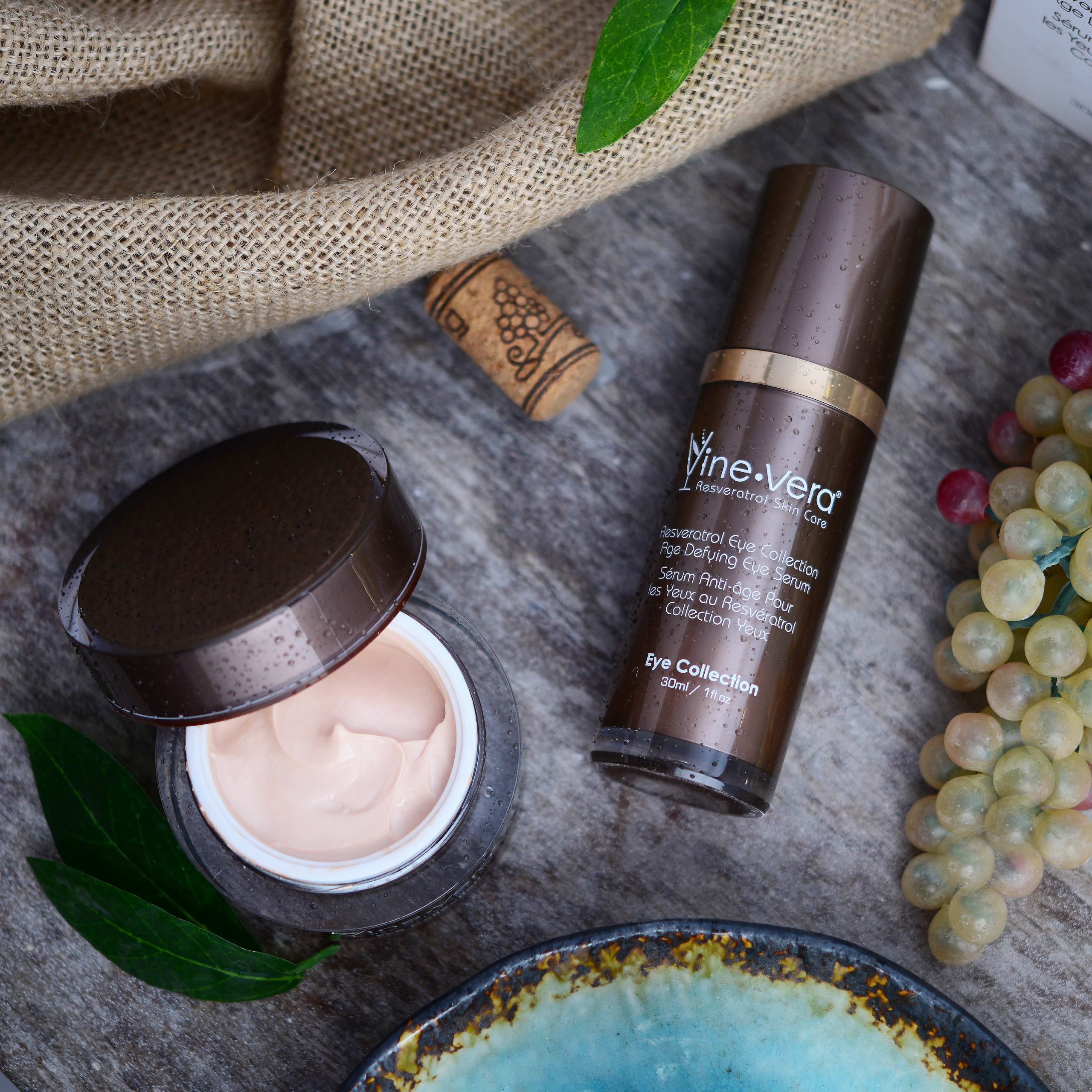 Vine Vera has a number of eye care products on our roster, but the one we're zeroing in on today is our best-selling Resveratrol Age-Defying Eye Serum. With skin-loving ingredients enrobed in a gentle yet effective solution, this Vine Vera eye serum reduces the appearance of fine lines and wrinkles around the eye area.
A great fit for every skin type, the product is free of parabens that may potentially trigger irritation. Even better, like all Vine Vera products, the Resveratrol Age-Defying Eye Serum is cruelty-free and therefore, not tested on animals.
What Causes Aging?
Before identifying the solution to aging, it's important to tackle what causes signs of aging to manifest in the first place. The truth is that aging is a result of multiple triggers that our skin is exposed to overtime:
One of these triggers is UV damage. According to a 2015 volume of the Antioxidants journal, UV exposure can account for up to 80% of visible signs of aging. These may include dry skin, wrinkling, scalping, and freckling, among others, which may also make the skin more susceptible to cancer risks.
Another cause is pollution. Engaging in daily activities that expose the skin to pollution in traffic-saturated areas has shown links to accelerated aging.
These environmental stressors are just a couple of the factors that contribute to the inevitable equation that is aging.
While getting older will remain unavoidable until mankind invents the time machine, there are ways to keep the telltale signs at bay.
What's the Deal with Resveratrol?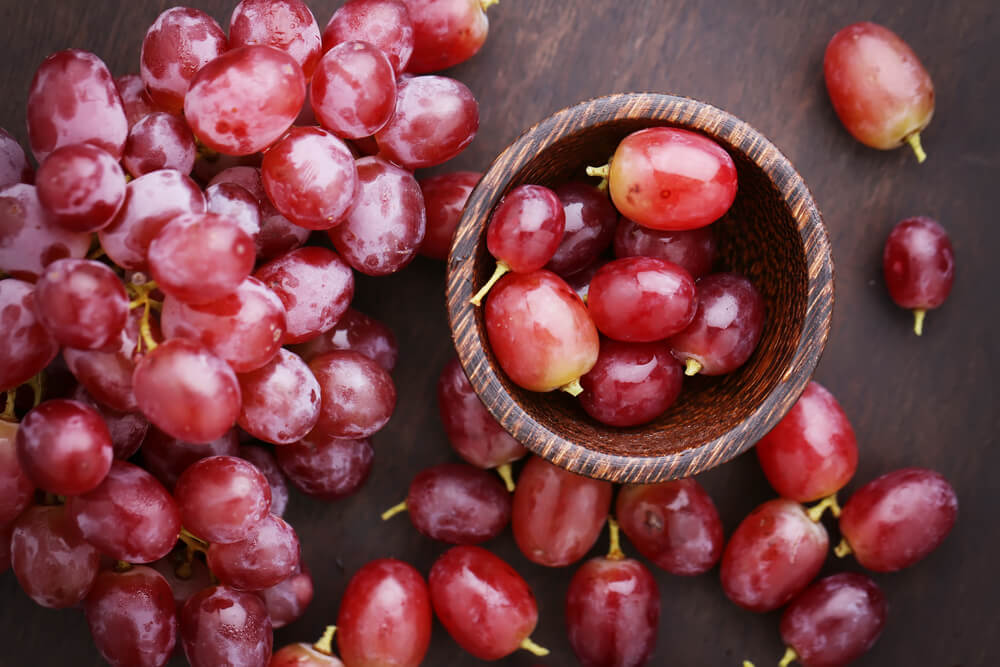 Resveratrol, an antioxidant derived from red grapes, is Vine Vera's answer to skin that looks old. As our signature ingredient, it's present across all of Vine Vera's lines and products.
When included in a skincare routine, this ingredient has the ability to reduce the appearance of fine lines and wrinkles while giving the skin a plump and youthful look.
The Vitamin C Boost
As wonderful as Resveratrol is, there is no single skin care ingredient that can work miracles on its own. The Resveratrol Age-Defying Eye Serum is no exception.
To boost the effects of Resveratrol, the Vine Vera eye serum harnesses the protective power of other powerful antioxidant-rich ingredients, including:
Calendula Officinalis (Marigold) Flower Extract

Camellia Sinensis (Green Tea) Leaf Extract

Ascorbic Acid
The last of these ingredients, Ascorbic Acid, is more popularly known as Vitamin C. Another cult favorite in the world of skincare, Vitamin C serves up a wide range of benefits. Not only does it reduce the appearance of aging skin, but it also brightens the look of the skin, making it great for fading the visibility of dark spots.
Moisture, Moisture, Moisture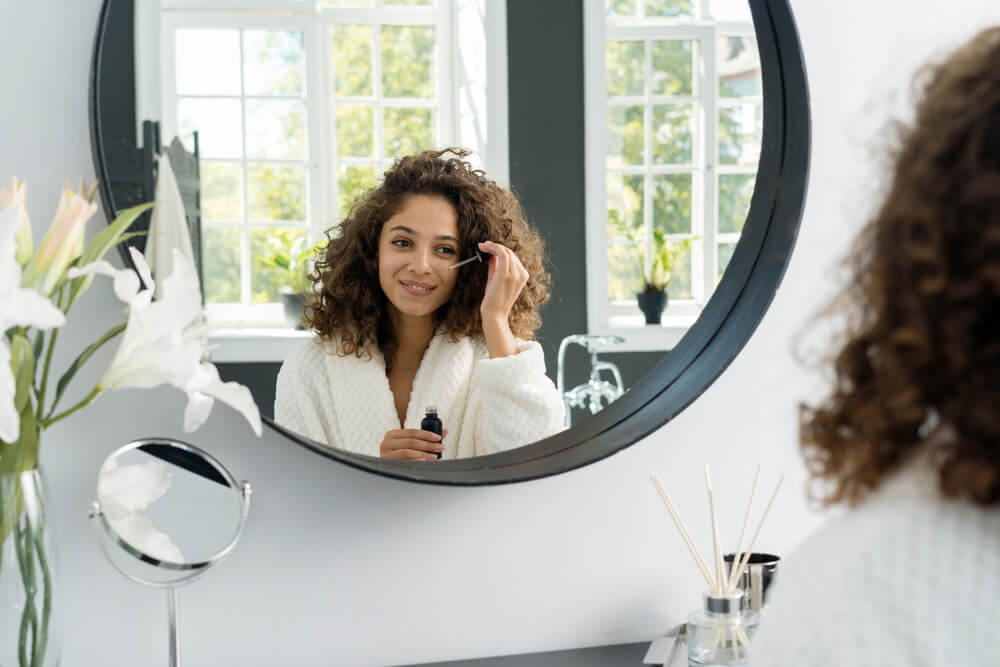 They say that those with oily skin types age slower compared to those with dry skin. This is not a factual claim, however, the belief is not completely unfounded.
Those with higher sebum production (and therefore, more oil) may be more prone to breakouts. But, this also makes those with this skin type less prone to visible wrinkles. This, in turn, makes their skin look less affected by the wear and tear of time — and it's all thanks to good old moisture. 
Moisture isn't just a fancy buzzword that should be thrown around. Rather, moisture has the ability to keep the skin feeling balanced, healthy — and yes, youthful.
Before we go any further, it's important to set the record straight: moisture and hydration are two completely different things. Despite many using the terms interchangeably, they pertain to different facets of the skin altogether. 
Here's the difference:
Hydration, like the word suggests, pertains to the skin's water content. Therefore,

dehydration

is the lack of water in the skin. This is not a skin type, but a skin concern that can be solved over time with lifestyle changes and the proper skincare routine.

Moisture, on the other hand, refers to the amount of oil housed within your skin. Unlike hydration, oiliness is a skin type that someone is born with.
That said, moisturizing ingredients do not solve dehydration. Instead, they are able to target the appearance of fine lines, wrinkles, and other signs of aging that may be a result of chronic dryness.
Sodium Hyaluronate
The Vine Vera eye serum is rich in potent moisturizing ingredients. One of these ingredients is Sodium Hyaluronate, which is very similar to the wildly popular Hyaluronic Acid (HA).
Like Hyaluronic Acid, Sodium Hyaluronate replenishes the skin's moisture and is a great fit for all skin types and ages.
However, the real difference between Sodium Hyaluronate and its cousin lies in two factors: stability and penetration.
As the sodium form of HA, Sodium Hyaluronate is more stable and easier to formulate. It also has a lower molecular weight than HA, allowing it to penetrate deeper into the inner layers of the skin. This translates into more effective absorbency.
Aloe Vera Extract
Another key moisturizing ingredient in the Vine Vera eye serum is Aloe Barbadensis Leaf Extract, otherwise known as Aloe Vera Extract. 
For centuries, Aloe Vera has been a staple in multiple cultures across the world. To this day, many still keep the plant in their household, finding comfort in having its leaves handy anytime they need a rich balm.
In the skincare realm, Aloe Vera Extract exists in various forms: gel, liquid, oils, and more. It has found its way into skin care formulations because of its ability to soothe the feeling of irritated skin, calm visible inflammation, and deliver moisture to the skin's surface.
Other moisturizers found in the Vine Vera eye serum include Pueraria Lobata Root Extract, Sodium PCA, Hydrolyzed Wheat Protein, and Glycerin. 
Peptides to Restore the Feel of Your Skin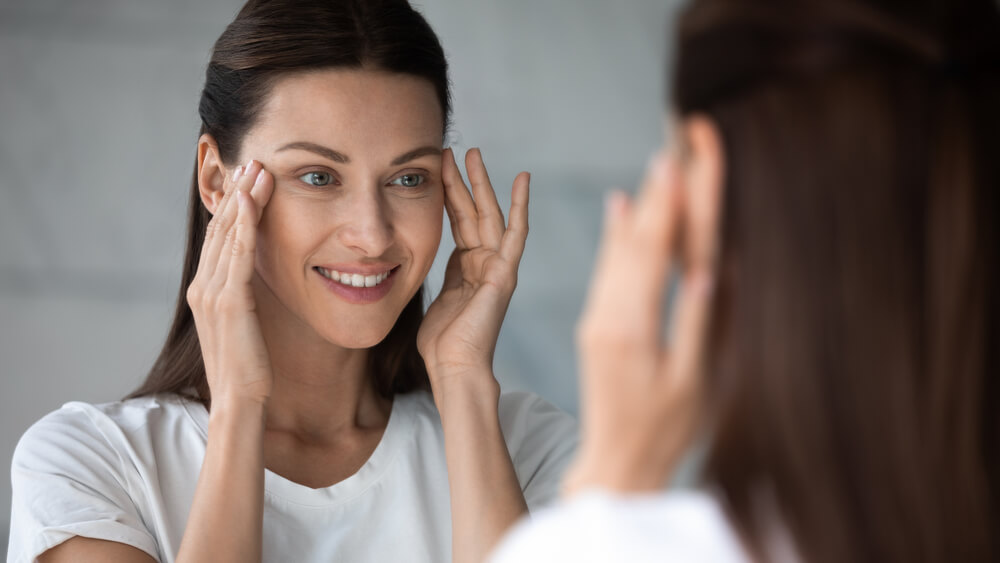 Peptides are not quite as popular as the previous ingredients we've discussed here, but we argue that they should be. Sure, their names may be intimidating — but when it comes down to results, you can count on them to deliver.
In a nutshell, peptides are short chains of amino acids, which are basically the building blocks that come together to form proteins like elastin and collagen. While we naturally have these proteins in our skin, the amount we hold on to dwindles over time. This makes it crucial to replenish our peptides via our skincare, especially for delicate areas like the under-eyes.
The Vine Vera eye serum contains two kinds of peptides to slow down the visible signs of aging: Palmitoyl Oligopeptide and Palmitoyl Tetrapeptide-7.
A 2012 study found that Palmitoyl Oligopeptide significantly reduced the depth of the appearance of wrinkles and improved the feel of skin texture. 
No Nasties
We've talked plenty about what the Vine Vera eye serum has — from Resveratrol and Vitamin C to moisturizers and peptides. Now let's talk about what it doesn't have.
Take a look through the Resveratrol Age-Defying Eye Serum and you'll notice that unlike many skin care products out there, there is a glaring lack of alcohol. With the growing interest in skin health, more and more consumers are becoming aware of what's in their products — and most forms of alcohol have become synonymous with red flags for the well-informed skincare junkie.
Here, we explain why:
Not all alcohols are bad. Cetyl Alcohol, for instance, is a fatty alcohol that functions as a moisturizer. However, when people want their products to be alcohol-free, they mostly refer to alcohols like Ethanol. 
Ethanol is a solvent, which makes it great for dissolving oily skincare actives like Salicylic Acid. It is also used to cleanse the skin and improve the spreadability of products.
However, these benefits come at a price. Ethanol has been linked with aggravated dehydration and irritation, which makes it an ingredient that those with more sensitive skin should avoid. The same can be said about Alcohol Denat or denatured alcohol, which is Ethanol combined with a small concentration of another ingredient.
What About Essential Oils and Fragrances? 
Essential oils have long been lauded for their use in aromatherapy, and some continue to swear by their abilities to this day. All things considered, several kinds of essential oils pose benefits for the skin because of their standout properties. However, these oils may pose a larger risk that may not be worth the gamble.
Even in skincare, essential oils can be very potent and fragrant. This may cause inflammation and sensitivity. And in certain instances, may even be toxic. A few reports have surfaced in the past years — one from WebMD and another from The New York Times, for instance — depicting the havoc that essential oils may wreak on the skin.
Jumping off the same idea, as much as possible, fragrance in skincare should also be avoided. 
Unlike essential oils, fragrance does not bring any additional benefits to the table; they simply exist to make products smell more pleasing. However, at the end of the day, fragrance is a potentially sensitizing allergen — and when it comes to skincare, it is always a good idea to err on the side of caution (and science, of course.)
Interested in stepping up your eye care routine? You can rest assured that the Resveratrol Age-Defying Eye Serum is completely safe and free of alcohol, essential oils, and fragrance.
With the benefits of antioxidants, peptides, and an array of moisturizers — and without all the dangers of sensitizing ingredients — the Resveratrol Age-Defying Eye Serum can effectively hit undo on the visible signs of aging.
Follow up the Vine Vera eye serum with the Resveratrol Cabernet High-Potency Contour Eye Firming for optimal results.