5 Ways to Give Your Face an Instant Glow
Posted on September 15, 2021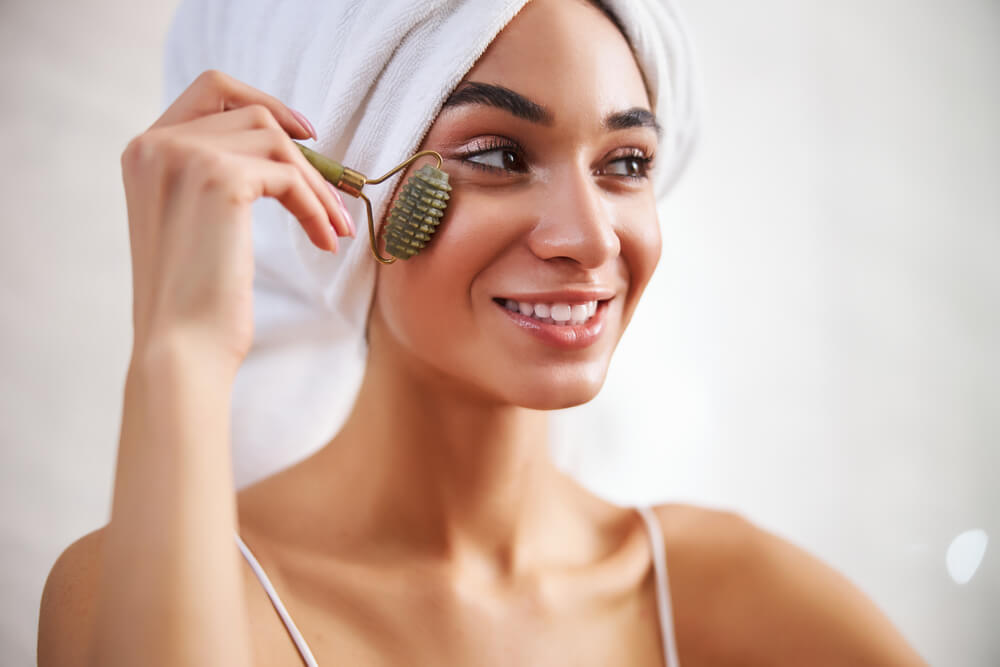 Did you know that blood circulation is crucial for our skin?
We all understand the importance of proper blood circulation: it transports oxygen and nutrients throughout the body, which benefits the brain, heart, lungs, muscles, and digestion, among other things.
In addition, blood transports oxygen, vital nutrients and transports waste items, effectively detoxifying your skin from the inside. Good blood circulation also helps with cell regrowth and skin health, with cell regrowth necessary for collagen production.
Poor blood circulation can cause a variety of issues. You may look paler with a washed-out appearance and may have to contend with skin dryness, irritation, itching, an uneven and blotchy skin tone, and an increased risk of infections or slow-healing wounds.
So, how do you attain that wonderfully glowy skin while keeping your blood circulation in check?
There are a few basic things you can do to keep your blood moving and nutrients flowing to your skin cells, and that includes having a good skincare routine.
Here at Vine Vera, we harness the power of resveratrol, among many other skin-loving ingredients, to give your skin everything that it needs to glow! Read on for a deeper look at our products.
Give Your Face a Massage with Vine Vera's Resveratrol Merlot Facial Exfoliant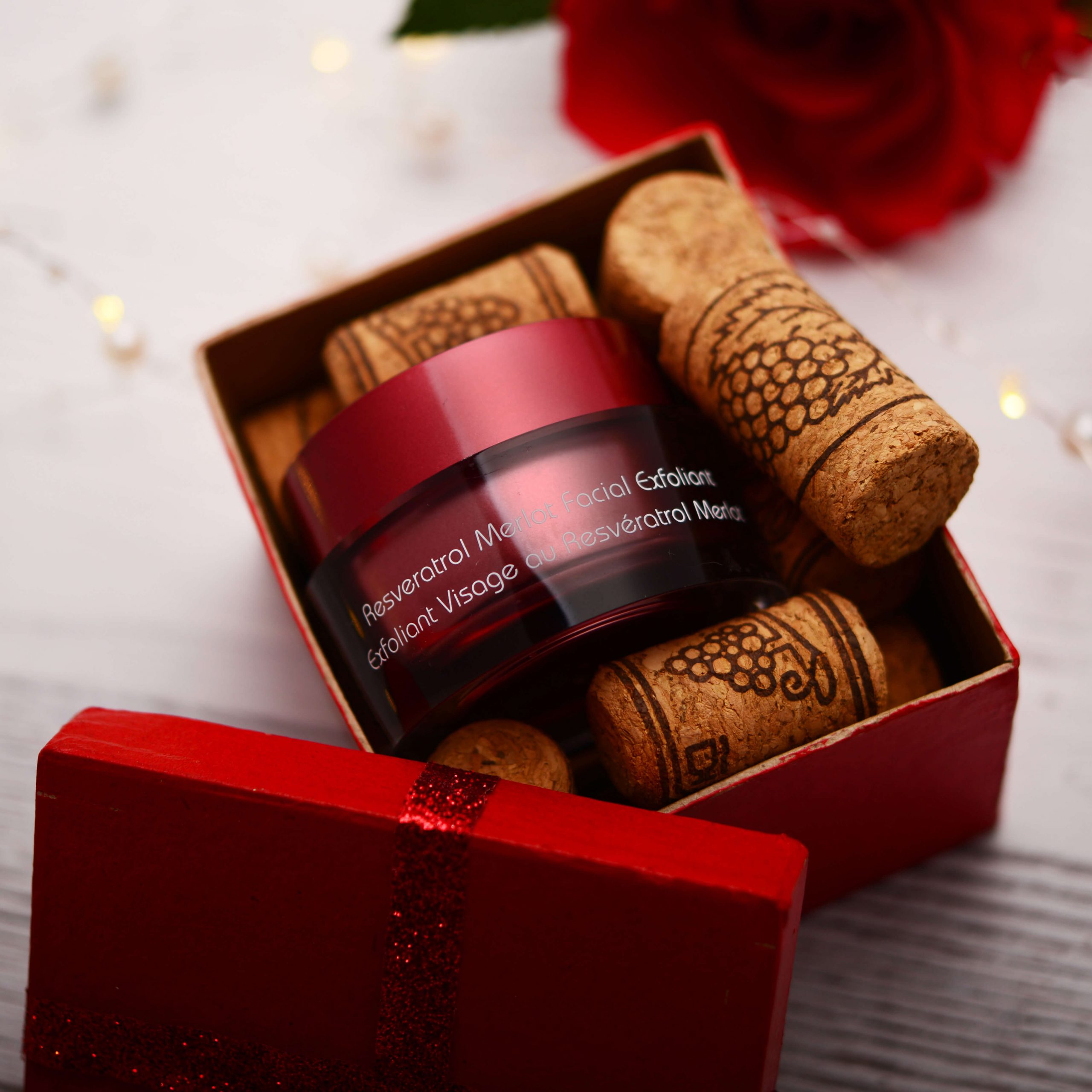 When it comes to maintaining healthy-looking skin, exfoliation is essential, and it should be a part of your weekly skincare routine. The Resveratrol Merlot Facial Exfoliant removes the look of roughness, dullness, and dryness from your skin, leaving it appearing polished, smooth, and bright.
The exfoliating grains help to slough off dead skin as you massage it over your face, and the rubbing action promotes circulation.
Exfoliating also helps prevent the look of dry, flaky skin as well as cellulite. Even better, removing the dead, old layers of your skin increases the absorption of any lotions you use afterward.
Once you're done, keep your skin feeling fortified with a layer of your favorite Vine Vera moisturizer. We have numerous skin cream formulas for you to choose from! 
Show Your Skin Some Love With This Facial Stimulator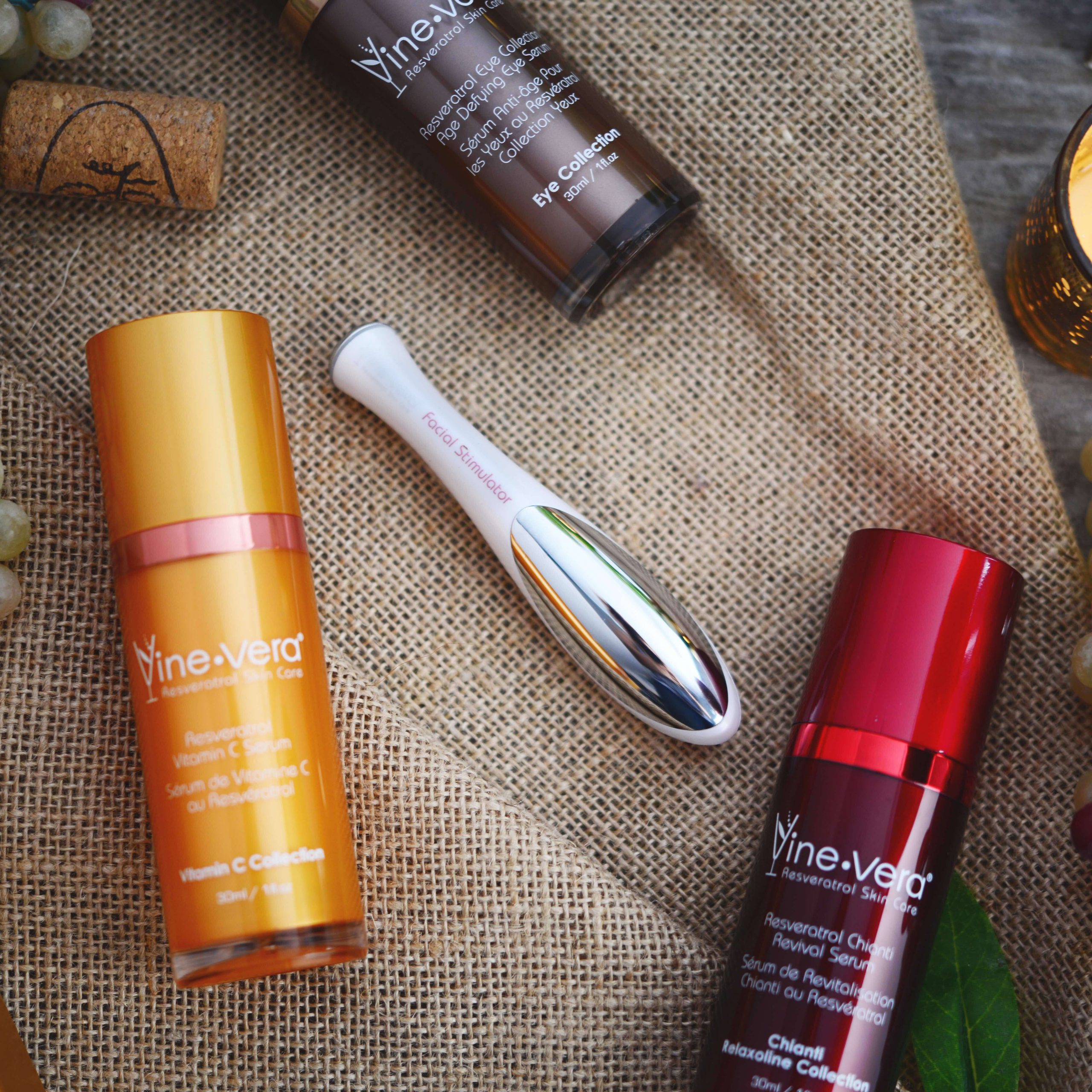 Revolutionize your everyday skincare regimen with Vine Vera's new and totally unique facial stimulator.
Complete with iontophoresis technology and vibration massage functions, this intelligent, tiny applicator can ease the feeling of tension from your skin.
Use this tool to boost the properties of any essence you're using, whether it's a day moisturizer or an eye cream.
Facial massages can help your skin look better. They can aid in relaxing the muscles that generate the appearance of stress lines, leaving your skin looking youthfully smooth and firm.
Manual Facial Massages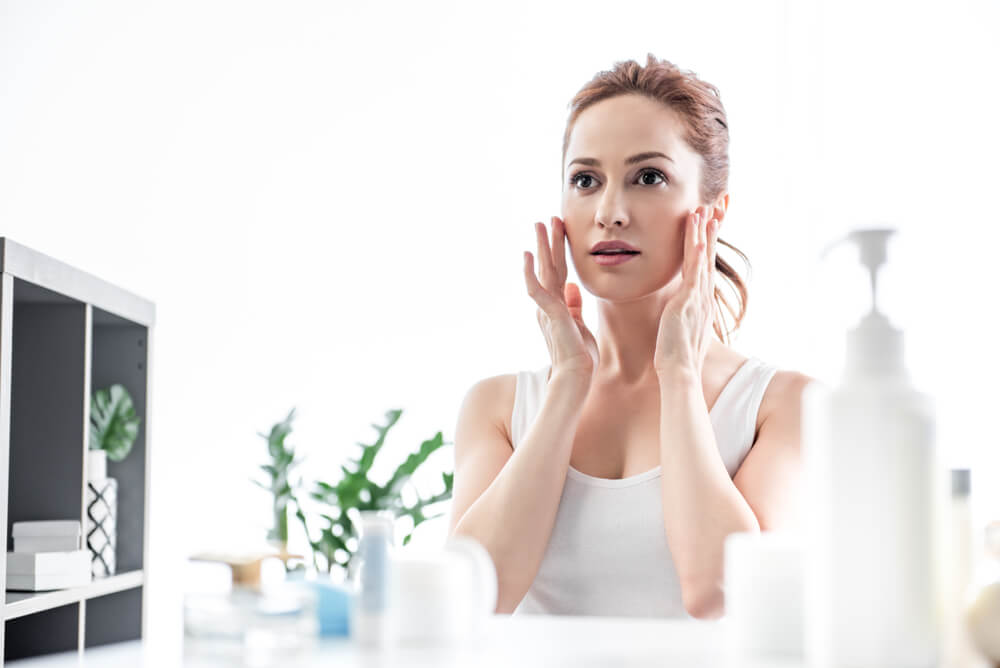 Looking to improve the feel of your skin texture? Well, as mentioned, you should consider facial massages. 
We guess you could call it a form of "facial exercise."
You could even massage your face using your hands or a gua sha tool!
Cleanliness is key, so you should wash your hands with warm water and antibacterial soap before you start. You could also try steaming your face first.
How to Perform a Facial Massage
Using minimal pressure, give your lymph node area a massage. Then, run your fingers under your ears, up along your jawline, and down to your throat.
Move over to the side of your jaw, past your lips, and over your cheekbones in a wide circular motion. It's always a good idea to press skin up and out. Never pull your skin down to the point where it sags.
After that, massage your forehead with both hands. Begin by massaging your temples and work your way up to the center of your forehead.
Lightly massage around your eyes with soft strokes to relieve the look of puffiness. Just do this for a minute every day to obtain the best results, and Vine Vera promises you'll see a difference in the long run.
Harness the Strength of LED Light Therapy for an Added Boost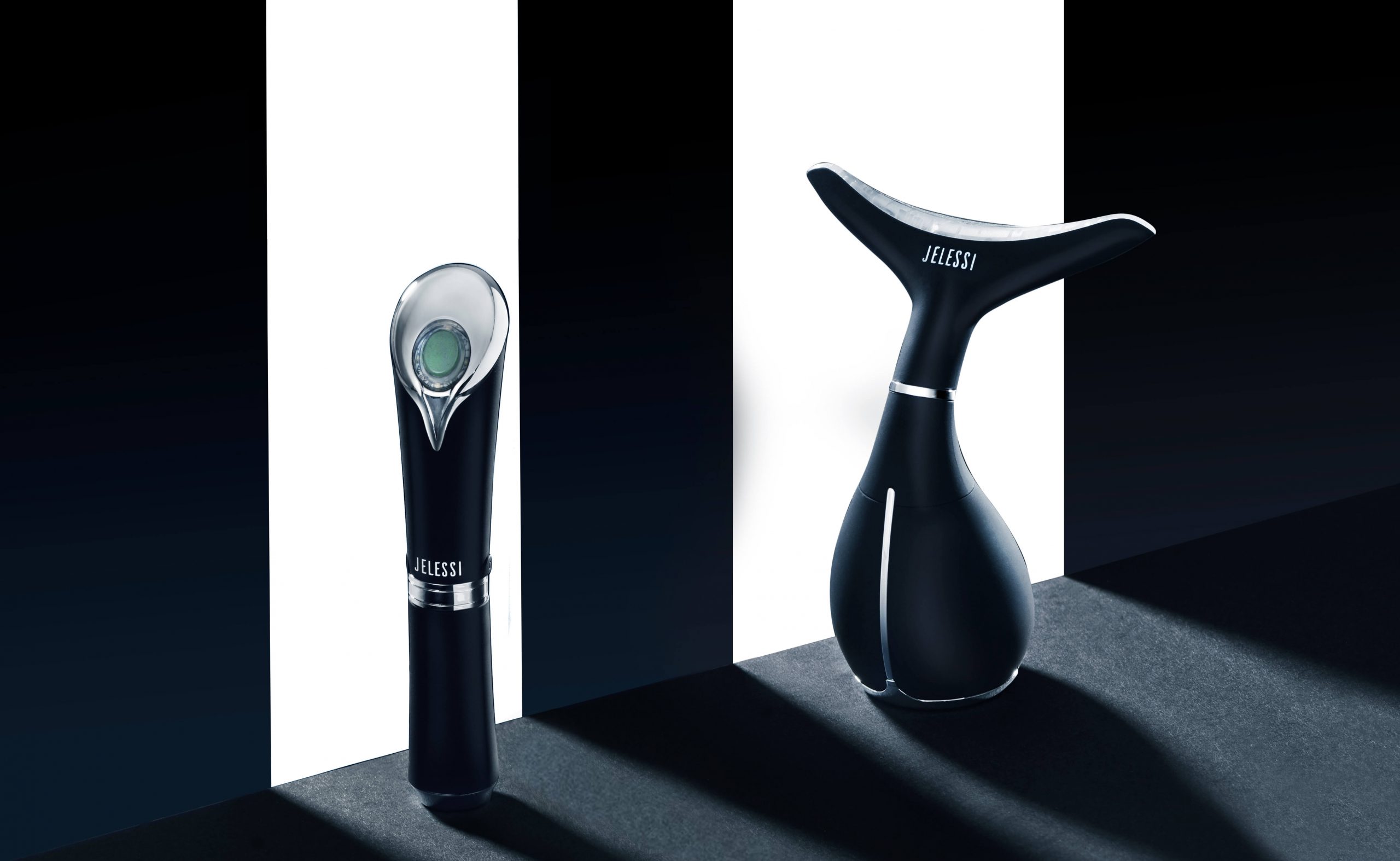 Did you know that LED light treatment was first developed to speed up the healing of surgical wounds and scars? After that, specialists discovered that LED light therapy also helped renew and rejuvenate the appearance of the skin.
There are no known contraindications to LED light treatment, according to specialists. It's suitable for all skin types and conditions, and it's even safe to use around the eyes.
At Vine Vera, we have a few fantastic devices up our sleeves that are highly raved by our loyal customers:
JELESSI's Torche V2+ Amber Light uses Amber LEDs and heat technology to rejuvenate the look of your skin for that instant glow. With regular usage, this non-invasive gadget can minimize the appearance of oil, brown spots, irritation, and pore size, resulting in a smoother, more refreshed appearance.
They may look the same, but this product emits red LED light, which is the most effective light on the spectrum to boost the look of skin circulation.
This groundbreaking device is guaranteed to bring back the glow to your skin.
This effective treatment uses red LED infrared technology to target the appearance of fine lines, wrinkles, and age spots on the face and neck. As a result, you will notice a revitalized youthfulness in both the look and feel of your skin with regular usage.
The skin around your eyes is noticeably thinner and more sensitive than the rest of your face, which is why the products you use around your eyes should be specifically developed for this area.
The Photonix-2 Eye Wand's Blue Relief Mode brightens the look of the complexion, and reduces the appearance of puffiness. On the other hand, red light waves are used in the Magnetic Heat Lifting Mode to give the skin a smoother and firmer finish.
Load Up on Resveratrol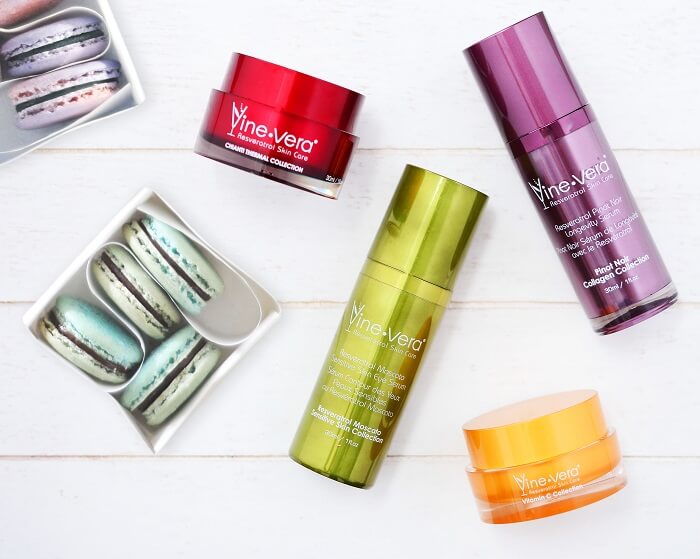 As if we haven't stressed enough, resveratrol is magic in a bottle for your skin!
So, what is resveratrol, the skin-loving ingredient found in most Vine Vera products?
Resveratrol is a substance that can be found in berries, grapes, and wine. But, it's not as simple as downing a bottle of chianti with your meals, or splashing it on your face (no matter how delicious that sounds!).
It's a popular skincare ingredient for those with mature skin because of how it reduces the appearance of fine lines and wrinkles, while giving the skin a beautiful glow.
If you're searching for the perfect ingredient that'll give you a boost when it comes to the appearance of your skin, you'll find what you need at Vine Vera, because our products are enriched with the goodness of resveratrol.
The Resveratrol Malbec DNA Melting Pre-Mask
One product that we'd recommend is the Resveratrol Malbec DNA Melting Pre-Mask.
This skincare component is formulated with three main powerhouse ingredients:
Resveratrol

Sweet Almond Oil

Vitamin C
The Vine Vera Malbec DNA Melting Pre-Mask is an easy-to-use pre-mask that firms and tightens the look and feel of your skin. It'll prepare it for the application of your fave Vine Vera facial mask.
This innovative pre-mask melts into a smooth oil before it changes into a clarifying foam that rids the skin of impurities.
The Resveratrol Cabernet High Potency Moisture Day Cream
Additionally, Vine Vera's Resveratrol Cabernet High Potency Moisture Day Cream is an excellent moisturizer to include in your skincare routine. This cream is high in resveratrol and vitamin E, which will both leave your skin looking glowy.
This formula contains shea butter too, which will moisturize your skin. This day cream is excellent for dry skin that needs a little extra moisture. It's also great for mature skin that requires a pick-me-up in terms of looking tighter and brighter.
Turn to Retinyl Palmitate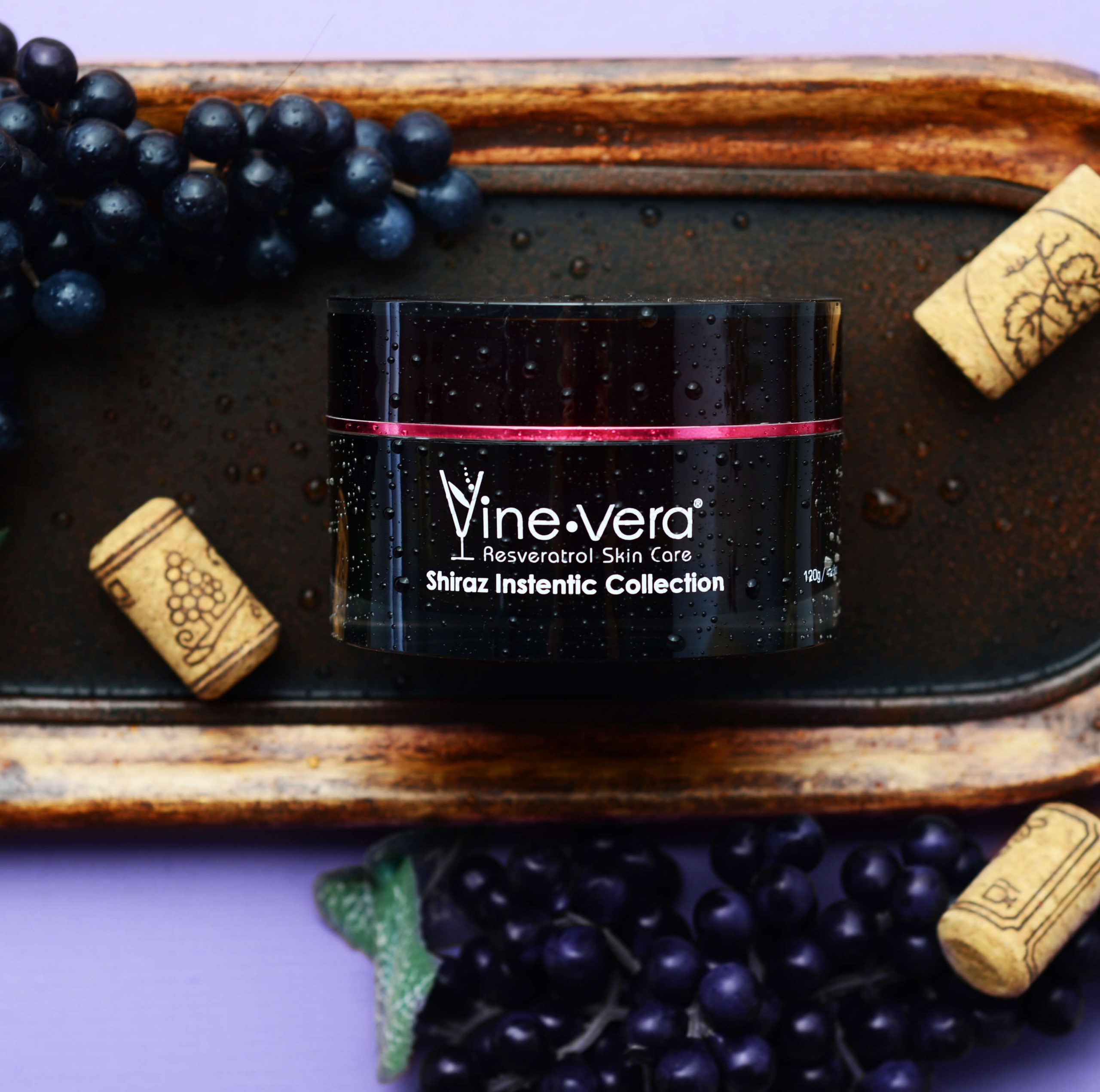 Retinol is another powerhouse ingredient that's commonly heard in the world of skincare, and with good reason too.
Vitamin A derivatives are beneficial if you want to prevent the look of wrinkles and age spots on your skin. 
Besides giving the skin a glow, retinoids are popular because they also improve how the skin's texture feels.
Vine Vera's Resveratrol Shiraz Instentic Mask is loaded with ingredients like seaweed extract, Vitamin E, and retinyl palmitate, a gentler form of retinol. This is a potent blend that helps give your skin a glowy finish.
Besides these three ingredients, this mask also has aloe vera extract, ginkgo extract, safflower oil, and a host of botanical extracts that will help your skin in so many ways!
Summary
All in all, ​​these steps are a surefire way to give your skin a gorgeous glow. However, don't be discouraged if they will don't work immediately.
Good skin is all about being consistent: work hard and long enough, and you'll be able to achieve those #SkinGoals in no time.