De-Stress for Your Skin: How to Lower Stress Levels for a Gorgeous Glow
Posted on January 15, 2022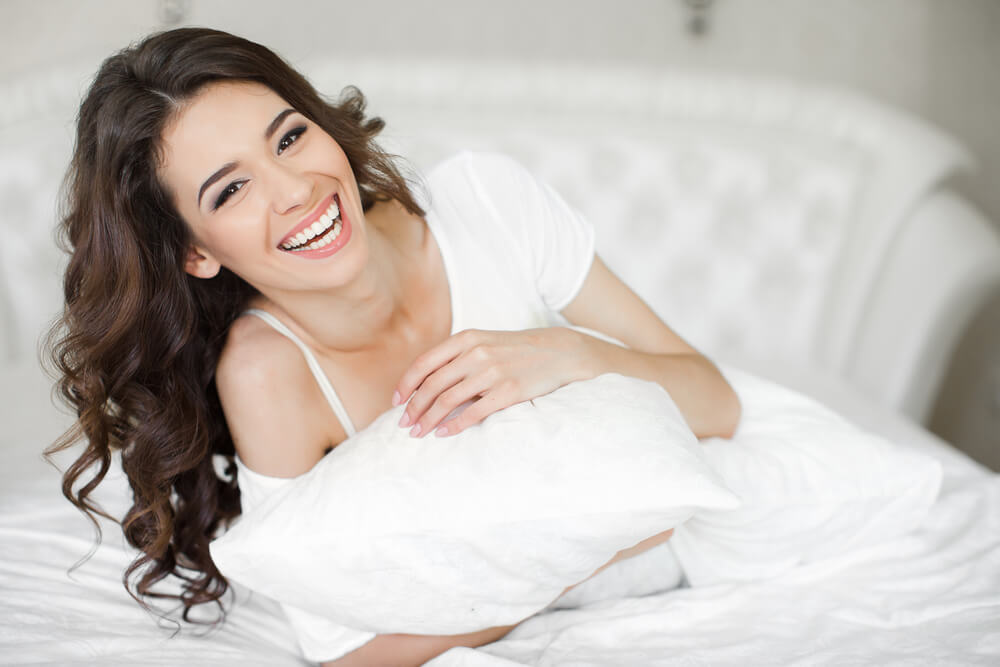 Regardless of the new year's resolutions that you may have set for 2022, there's no saying just how the incoming year will play out. Even if you promise to take it easier, get less anxious about work, or approach deadlines in a calmer manner, chances are that those inevitable high-intensity moments will still shake you. After all, learning to deal with stress takes time. But when you finally master the art of taking everything in stride, various aspects of your life will improve for the better — including your skin.
Here, Vine Vera discusses the inevitability of fatigue and the importance of taking time to de-stress for your skin. 
The Brain-Skin Connection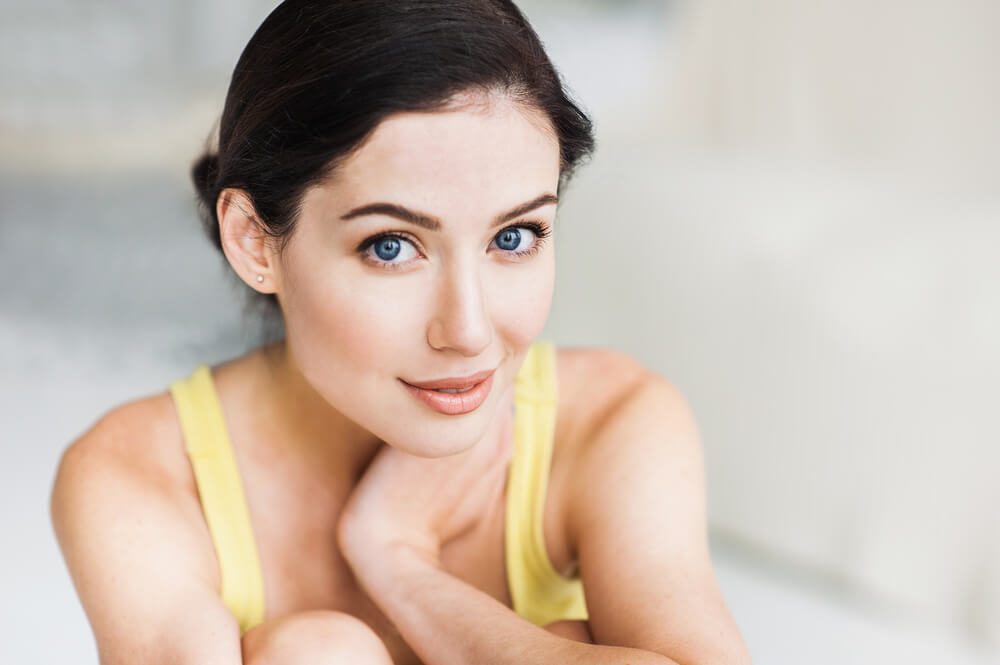 Think back to a particularly stressful time in your life, whether it be those crucial exam periods back in school or a recent instance in the workplace. Did you observe any noticeable changes in your skin state during those moments? 
Since ancient times, humans have exhibited and observed a relationship between psychological stress levels and skin conditions. This is called the brain-skin connection.
To better understand this, let us break down the two components of this relationship, the brain, and the skin:
First, let's zero in on the brain. The brain processes different situations, reactions, and emotions. It sends signals to the rest of our bodies to dictate how they will react to certain triggers. When physical, emotional, or mental pressure rises, the brain and the hormones released by the body try to help us adapt to stress. However, sometimes this stress may manifest in other ways, such as: 
Migraines 

Cardiovascular disease

Multiple sclerosis
As the largest bodily organ, the skin also exhibits certain reactions to heightened stress levels. For instance, under stressful conditions, the body generates a hormone called cortisol. Cortisol is the hormone that signals the skin to produce more oil. This may spell trouble for those with oily or acne-prone skin types.
In addition, having to deal with a fuller plate leaves you with less time to attend to your regular routines. You'll likely have less time to sleep, think about what you eat, and do your skincare, among other activities. These changes can set your skin off balance and aggravate existing skin issues. 
Methods to De-Stress for Your Skin
We've established that tension and fatigue deal their fair share of damage to the skin. The question is, how can you manage stress effectively to prevent the appearance of your skin from diving? 
Consider the following methods to de-stress for your skin for the new year and beyond:
Get Moving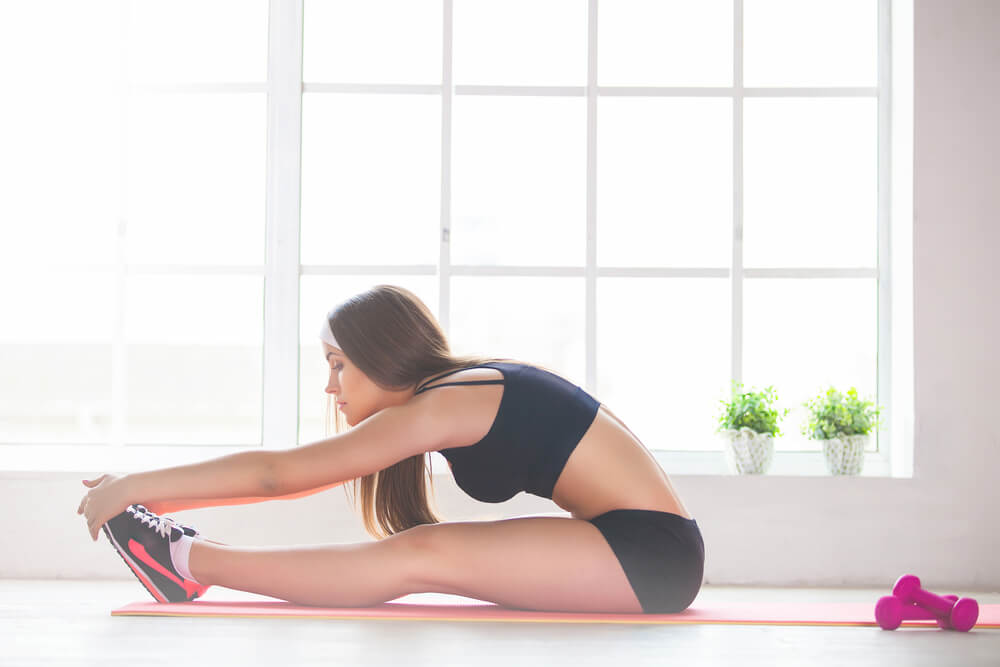 You've heard it time and again, but exercise is not only necessary for health — it's a great way to manage negative stress, too. Aerobic exercises are the most commonly researched among all kinds of exercises, and various studies report that people often feel calmer after a 20- to 30-minute workout.
The time you carve out for exercise can also serve as a distraction from whatever may be causing you distress. For instance, one study observed the behaviors and stress levels of various college-aged women who pinpointed studying as their biggest stressor. They compared the symptoms experienced by these women as they studied, exercised, enjoyed quiet rest, and studied while exercising. Among these four conditions, exercising alone proved to have the best effects in soothing their stress.
Rather slower-paced workouts, such as yoga and taichi, have also shown promise in reducing the impact of everyday stressors. The positive feelings that follow a good workout can be credited to two brain chemicals; endorphins and dopamine. These chemicals reduce our perception of pain and allow us to feel satisfied or motivated, respectively.
Exercise also increases the body's blood flow, which gives the skin a bright and radiant glow.
Take Your Vitamins
Wellness and stress are more correlated than you might think. Think of it this way: when you feel like you may be coming down with an illness, getting stressed about it is a natural reaction. On the other hand, when pressure builds up over an extended period, your body may just give in to fatigue. To keep your stress levels in check, it is also important to maintain your general health — and one great way to do so is by taking your vitamins. 
There are specific vitamins that have stress-busting properties. Here are some that you may want to add to your pillbox:
Rhodiola, an herb that can combat stress and fatigue. One study reported that daily consumption of Rhodiola for 12 weeks

improved exhaustion, irritability, and anxiety.

Melatonin, which can help elevate sleep quality, relieve stress and improve insomnia. 

Ashwagandha, a staple in

Indian Ayurveda medicine

. An adaptogenic herb, Ashwagandha helps improve mood and boost resilience against

mental and physical stress

. It also lowers the body's cortisol levels, aiding the skin in oil regulation.
Besides these, there are more common vitamins that can help you sustain good health in the long term. Some of these are Vitamin A, B, or C — which may very well already be in your vitamin rotation.
Oral tablets and capsules are not the only way to secure your skin's full of vitamins. You may also do this by curating a more vitamin-rich skincare routine.
The Best Vitamins for Your Skin
Vitamins A, B3, B5, C, and E are popular fixtures in the beauty industry, and with good reason. Each offers its potent skin benefits:
Vitamin A commonly takes the form of Retinol or Retinyl Palmitate. It's great for

reducing visible signs of aging.

Niacinamide, or vitamin B3, is a popular ingredient used to i

mprove the feel of the skin's texture

Vitamin B5, also known as Panthenol, is a multitasking ingredient that

functions as both a water-binding humectant and hydration-sealing emollient

Vitamin C, arguably the most popular vitamin in skincare, gives the skin a brighter-looking finish.

It also

works wonderfully in tandem

with Vine Vera's signature anti-aging ingredient,

Resveratrol

Tocopherol, or vitamin E, commonly paired with Vitamins A or C, keeps the skin feeling healthy
Choosing a Vitamin-Enriched Serum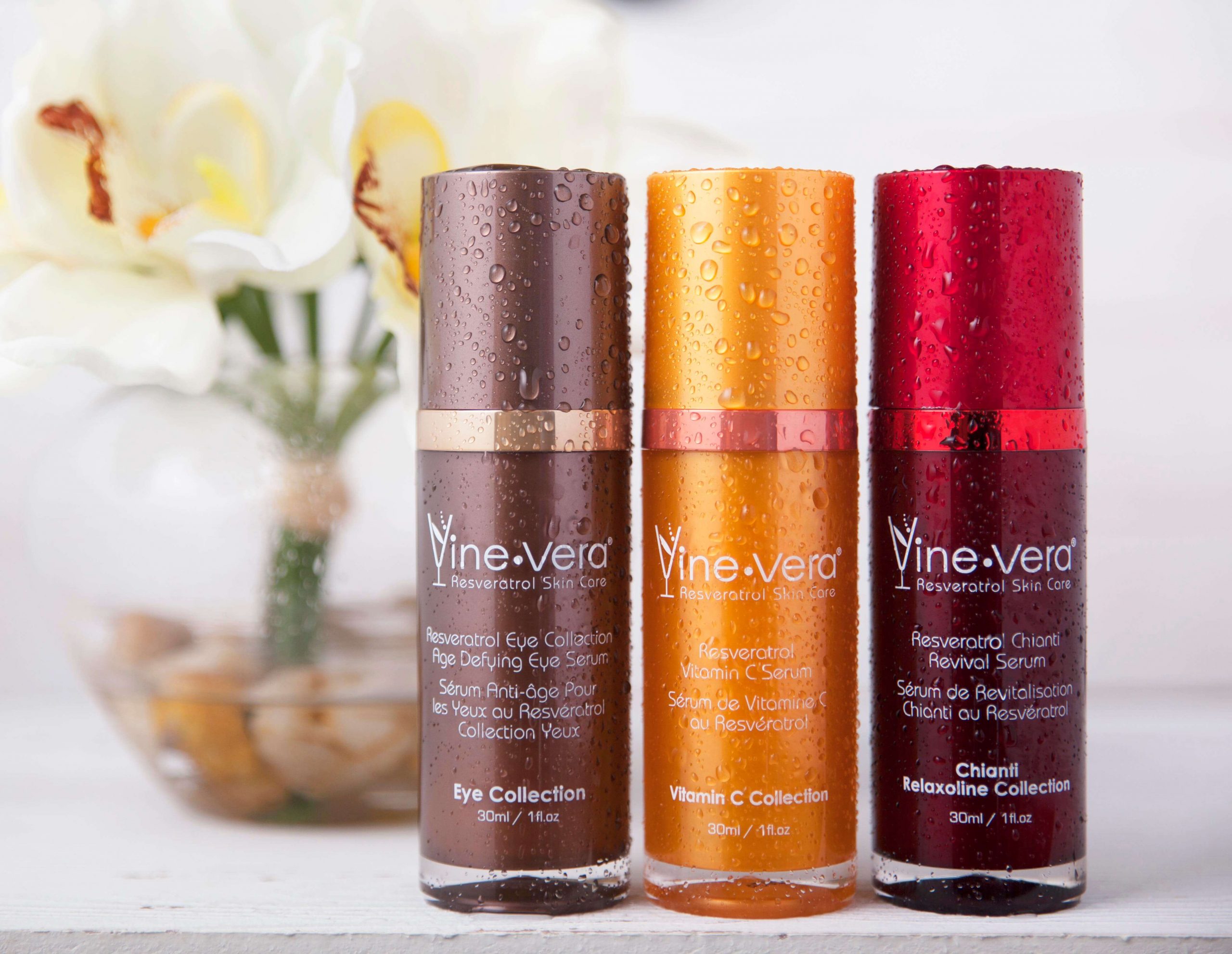 Here are some vitamin-enriched skincare serums to consider to help you de-stress for your skin:
The Resveratrol Pinot Noir Longevity Serum is a serum enriched with Retinyl Palmitate and Vitamin C that chips away at visible signs of aging like fine lines and wrinkles with. Both Vitamin A and Vitamin C not only help combat the look of aging but minimize the feeling of skin dryness too.
Another strong contender that combines Vitamins A and C is the Resveratrol Vitamin C Serum. A best-selling Vine Vera serum, this product will leave dark spots looking lighter.
For the appearance of deeper-seated lines and wrinkles, look no further than the Pinot Noir IV Line Perfector. This serum is packaged in an innovative syringe-like applicator, enabling you to precisely dispense its powerful blend of Vitamin A, Vitamin C, and Vitamin E.
Get Enough Sleep
When the going gets tough, it's often sleep that we end up giving up. However, this can spell trouble for the body. 
According to the American Psychological Association, even slight sleep deprivation or lowered sleep quality can cause a ripple effect on our judgment, mood, and memory. High blood pressure and obesity are also potential health problems that sleep may cause in the long term. 
Not sleeping well or simply not sleeping enough can also reap negative effects on the skin. This is because, throughout the recommended eight hours of rest, our bodies go through several processes that keep our skin's health in check:
In the first three hours, a hormone called somatotropin is released by the pituitary gland. This hormone is necessary for natural skin reparation and maintaining a youthful appearance.

Throughout the fourth and fifth hours of sleep, Melatonin levels begin to rise. Besides contributing to better sleep, melatonin is also an antioxidant, meaning it can help neutralize skin-damaging free radicals.

The last stage of sleep is called REM or rapid eye movement. During REM, muscles relax and cortisol levels decrease. In turn, collagen production increases. Collagen aids in improving skin quality, making it smoother, suppler, and less prone to wrinkles.
This year, take the time to rewire your body clock. Ensuring that you can get enough rest is one of the most effective and cost-free methods to de-stress your skin.
Use a Beauty Device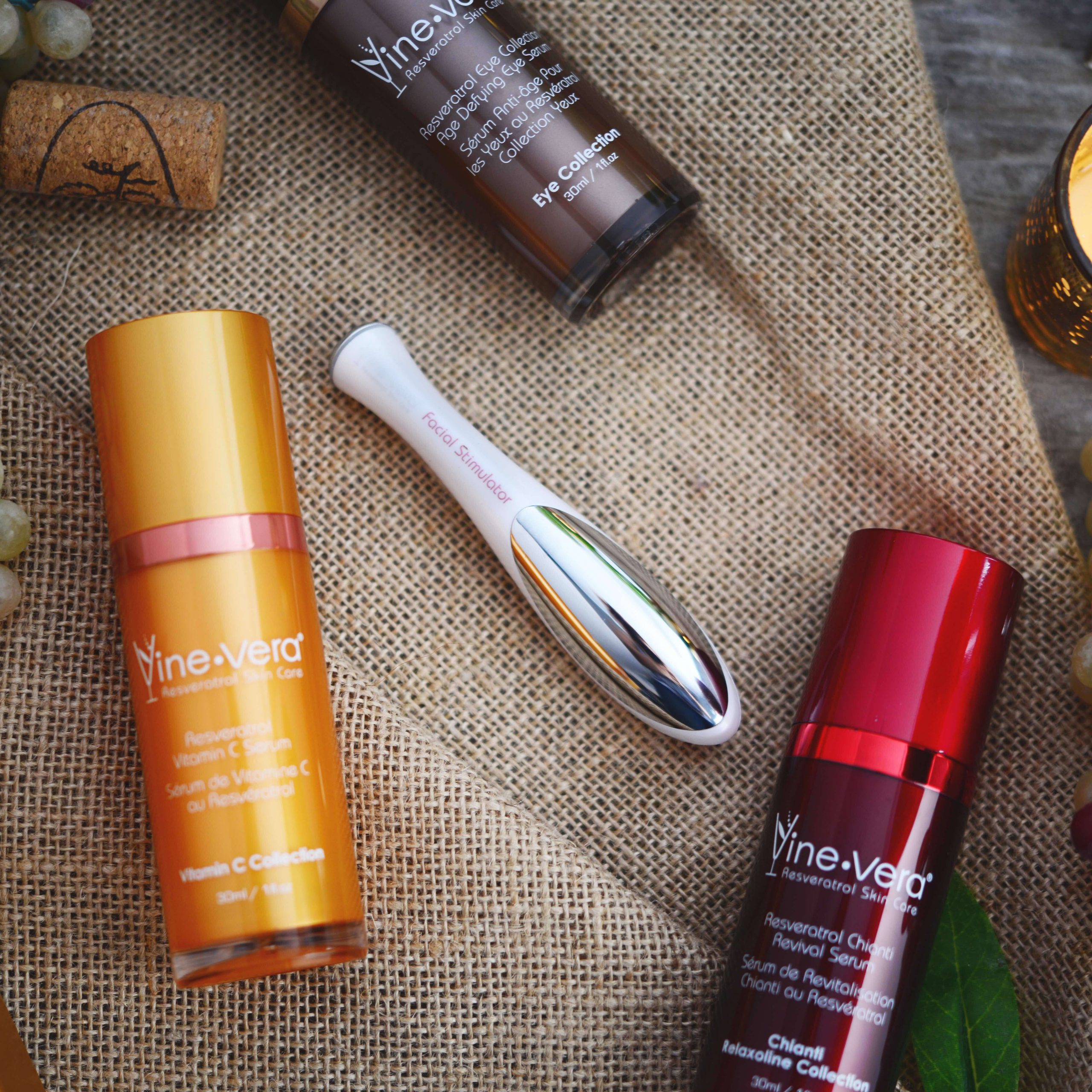 While beauty tools are often seen as a way to improve the skin's appearance, we urge you to look at them from another perspective: at-home beauty devices like eye wands, massagers, and lasers can create a relaxing spa-like experience from the comfort of home. In turn, they can help reduce stress. Having a clearer, healthier-looking complexion is simply a reaction to taking time to de-stress for your skin.
At Vine Vera, we have three distinct beauty tools that you can seamlessly add to your nightly or weekly routine:
The

Facial Stimulator

is a compact, ergonomic massager that utilizes iontophoresis technology and strategic vibrations to relax the facial muscles. 

The Jelessi

Photonix-3 Neck Solution

helps bring attention to one of the most overlooked yet hardworking areas of the body: the neck. Like the eye area, the neck has fewer oil glands than the face, which makes it more susceptible to the appearance of wrinkles and skin damage. The Photonix-3 Neck Solution is equipped with two features to promote relaxation and leave the skin looking youthful again: Massage Mode and Magnetic Heat Lifting Mode.

Unlike other facial massage tools, the Jelessi

Photonix-2 Eye Wand

was designed specifically to handle the delicate eye area. It comes with two functions: the Blue Relief Mode to reduce the look of puffiness, and the Magnetic Heat Lifting Mode to dimish the appearance of aging.
Invest in Preventive Measures
Skincare can be a solution to existing skin issues, but it can also be a preventive measure for concerns yet to arise. The thought of breakouts, skin damage, or aging itself can become a cause of stress. Having a solid skincare routine and paying extra attention to more delicate, damage-prone areas as early as now can help lessen these future worries.
When it comes to preventive and protective skincare measures, you'll want to consider both suncare and eye care.
While environmental factors and the passing of time can cause the appearance of wrinkles, fine lines, discoloration, and sagging, the number one cause of these visible aging signs is sun damage. The sun induces photoaging when its ultraviolet light comes in contact with unprotected skin. This causes changes to happen at the cellular level, causing drastic damage that will eventually show on the skin in a few years. That said, keeping the skin safe against sun damage is a must every day, indoors or outdoors.
Preventative Skincare Products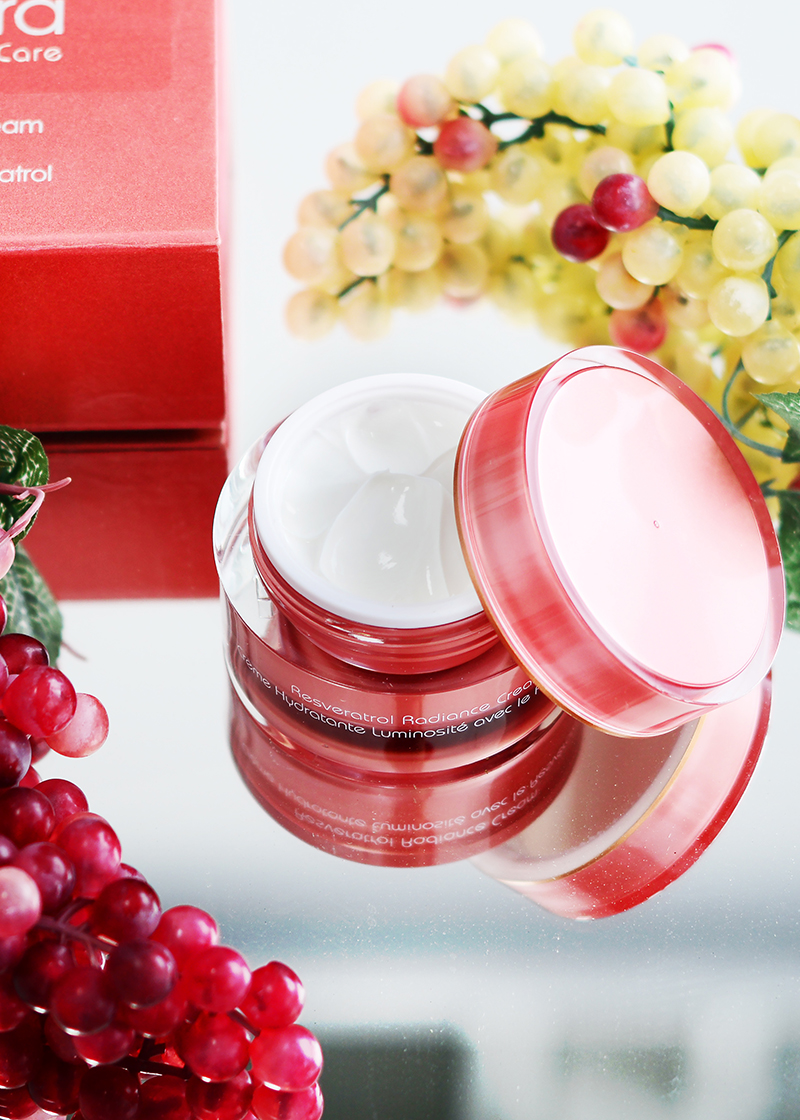 Vine Vera's solution? The Resveratrol Zinfandel Radiance Cream SPF 30. An innovative hybrid between a moisturizer and sunscreen, this lightweight product protects the skin with Vitamin E, Aloe Vera Leaf Extract, and Green Tea Extract. It also contains an SPF level of 30, which can block 97% of the sun's harmful UVB rays.
While the entire face, neck, and decolletage require ample sun protection, there is one area that demands a little additional care: the eyes. Makeup artists and skincare specialists often recommend applying products to the under eyes using minimal pressure because of how thin and vulnerable the skin feels. This makes the eye area susceptible not only to visible signs of aging, but the physical manifestations of stress as well: the appearance of eye bags, dark circles, and puffiness.
The Resveratrol Cabernet 60-Second Eye Solution is a fast-acting eye serum that can minimize the appearance of these skin concerns. It contains an ingredient called Acetyl Hexapeptide-8, otherwise known as Argireline, which can instantly make the skin look healthier and plumper. The Resveratrol Cabernet 60-Second Eye Solution also comes fitted with a metal applicator that fits comfortably against the curve of the under-eyes and soothes the skin.
Stress is not a matter that should be taken lightly. It can cause serious physical, mental, and emotional impacts, including the deterioration of your skin. This year, consider your current approach to dealing with stress and reflect on how you can better de-stress for your skin and your overall health.
Need some more help? Check out more of the stress-busting skincare products from Vine Vera here.