The Ultimate Guide to Exfoliation 
Posted on August 30, 2021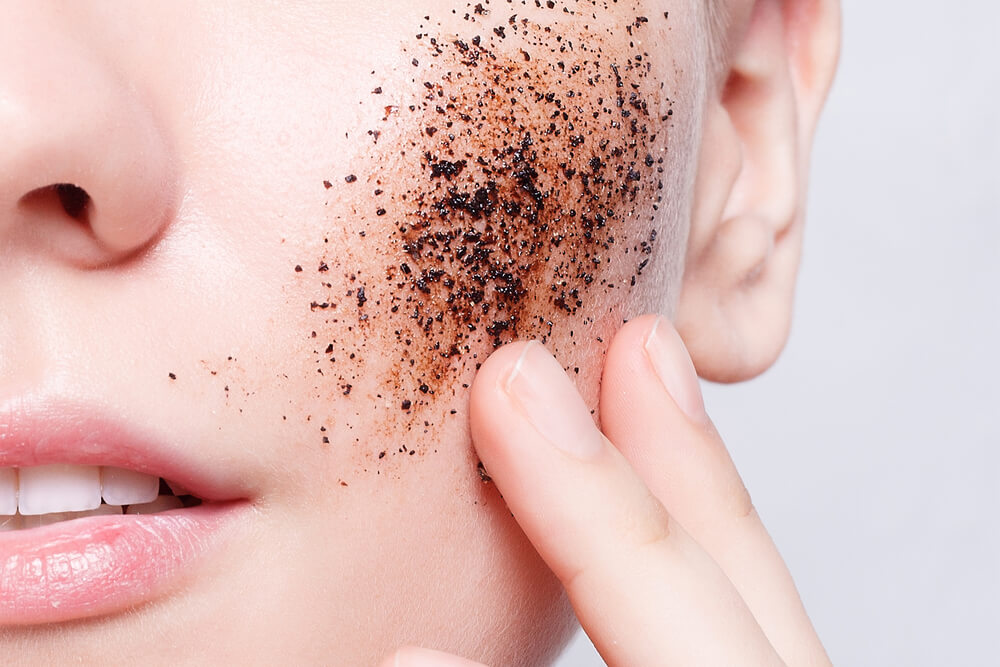 Lining up your newly purchased skincare products on your bathroom counter, you give yourself a mental pat on the back. You've finally found the perfect products for your skin and put together a skincare regimen that you just know will bring a bright appearance back to your skin. 
It's later in the day when it happens. You pass by a mirror while shopping after work and catch a glimpse of your reflection out of the corner eye. Your heart drops. 
You wonder, why is your skin still looking so dull? What happened to your healthy-looking glow? What skincare product do you need to rid your skin of dirt and oils?
The truth is, your skin can suffer if you leave some important steps out of your skincare routine. It sounds to us as if you need to exfoliate. The product your lackluster skin is seeking is one with ingredients proven to exfoliate, or gently flake away, that dirt, oil, and buildup that's leaving you feeling self-conscious about your skin.
Vine Vera has developed the Resveratrol Cabernet High Potency Cellular Peel to do just that, and more. The amazing ingredients in this peel work in harmony to gently remove that aging build-up. Once it's removed, your skin looks and feels fresh, clean, and radiant.
Intrigued? Read on for more information about exfoliation, how to find a product that gets the job done, the results you can expect from a great exfoliating product, and why you'll want to find a great one, such as our Resveratrol Cabernet High-Potency Cellular Peel, today!
First, let's get into the nitty-gritty on exfoliation in general. It's great to have a foundation to build upon and besides, we like to share what we know here at Vine Vera.
What it Means to Exfoliate Your Skin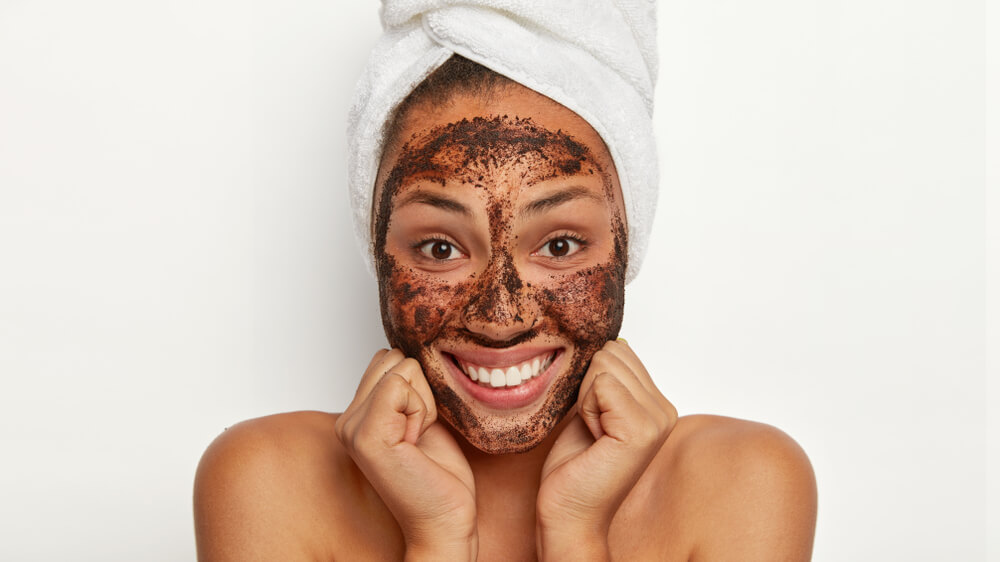 If you stay up to date on skincare trends, you've likely heard of skin exfoliation. But you may not know what the term means, or how to go about it. 
To exfoliate your skin means to slough off the outer layer of your skin. This removes any dirt, buildup, excess oils, and dead skin cells. When you rid your skin of this outer layer and the dirt and buildup that comes with it, you reveal brighter-looking skin that is better able to hold hydration.
The best way to exfoliate your skin is by using a skincare product specially formulated to get rid of this outer layer of buildup while also boosting your skin's hydration.
Because no one wants to think that they are walking around showcasing dirty, dead skin cells, let's delve into why exfoliation has become a game-changer in the world of essential beauty.
The Benefits of a High-Quality Exfoliation Product
You may already own a few beauty tools or products that claim to exfoliate your skin until it's so clean that it shines. But we're guessing you wouldn't be reading this right now if those products worked well on your skin.
A high-quality exfoliating product developed by a good brand that does its research is a must-have in your skincare regimen.
But, can't lower budget creams and peels do the job?
Well, yes and no. Many skin care products that are designed to get the exfoliation job done to do so abrasively. These products don't contain ingredients that work gently enough to preserve your skin's vital natural oils and can leave your skin looking damaged and dry.
For this reason, it's important for your skin that you choose exfoliating products that help maintain the look of healthy skin. When in doubt, always pick products that contain proven high-quality ingredients. Exfoliating products such as our Vine Vera Cellular Peel are the perfect luxurious addition to your beauty routine.
Finding the best exfoliation product sounds pretty important, doesn't it? Let's get right into finding an ideal exfoliating product match for your skin type. We'll also share how you'll know for sure that you've found a product that's a keeper!
Which Exfoliating Product is Best for Your Skin?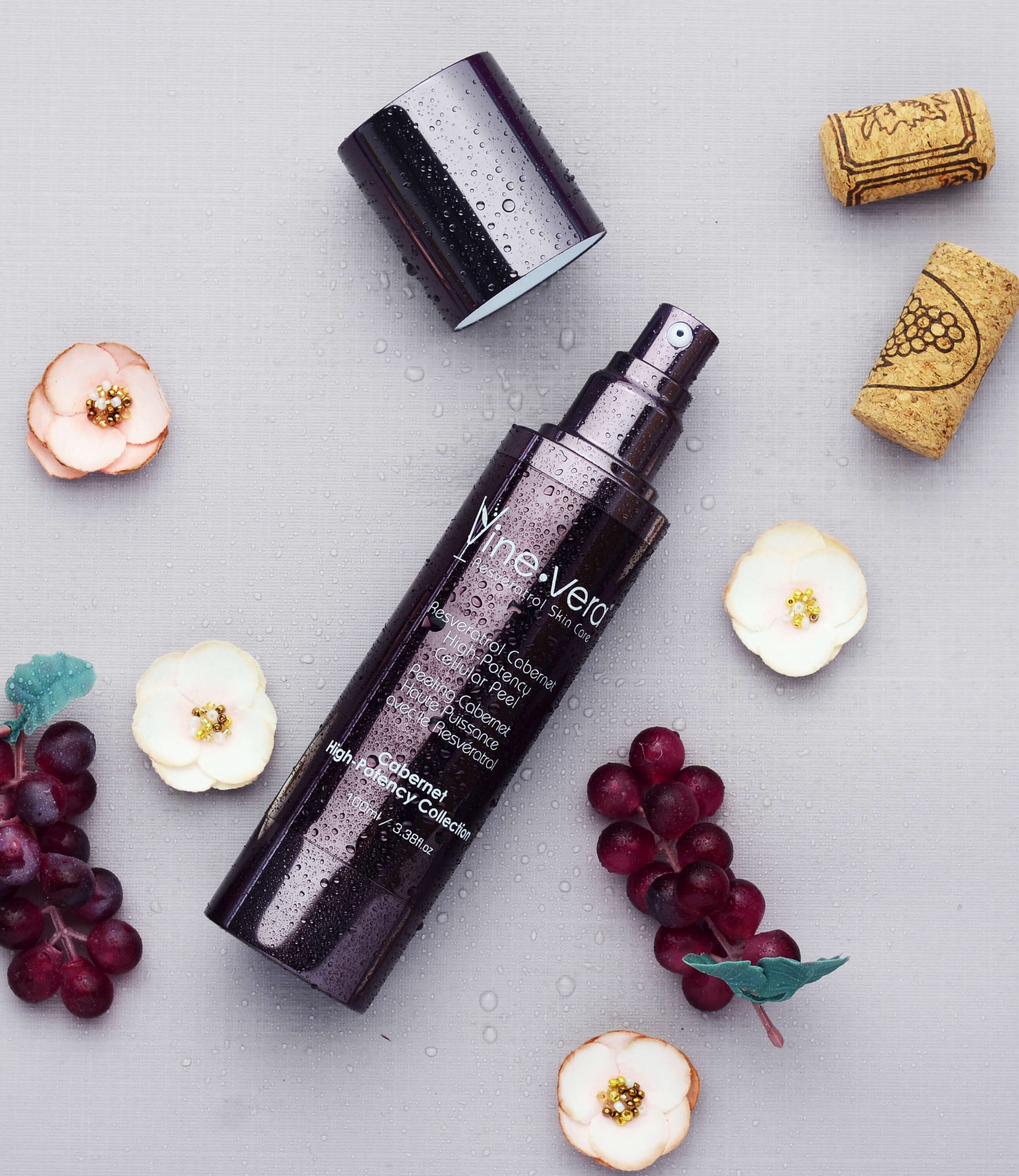 For this, you'll want to do your homework on skincare brands. Some questions to ask yourself when considering where to buy your new exfoliating best friend might include:
Are the ingredients used in their products proven to work? 

Do they carefully craft their product formulations to achieve targeted results?

Do their products work on your skin type?
But beyond the answers to these questions, the proof that an exfoliating product is right for you is in how your skin looks and feels after use of the product. You'll know after the first use or two if a product lives up to its hype.
You'll find that high-end products use ingredients that often deliver immediate results.
Finding the best exfoliating product for your skin can be game-changing as far as how you look and feel in your skin.
At Vine Vera, we know that your skin is unique to you. When it comes to developing exfoliating products that tackle your skin concerns gently yet effectively, we know that using researched ingredients is a critical step in developing our best-selling products.
An Exfoliant That Can Be Used on All Skin Types
We'd love to help match you with an exfoliating product that works best on your skin. Vine Vera has developed our bestselling Resveratrol Cabernet High-Potency Cellular Peel for use on ALL skin types, especially yours.
Keep in mind, there are some brands that might advertise exfoliating creams that will treat your skin gently. However, these can often leave you with dirt and oil still clogging up your dull complexion. Worse, they will harshly strip your skin of its vital oils. This leaves it both damaged and exposed to the elements.
You'll find that top-notch exfoliating skincare products are often infused with ingredients proven to improve the appearance of your skin. Exfoliating peels should contain ingredients proven to hydrate your skin as well as rid it of dirt and impurities. Ingredients such as the Glycerin and Propylene Glycol in our Vine Vera Cellular Peel provided targeted results, leaving your skin feeling more hydrated than ever.
When Should I Use an Exfoliating Product?
The key to boldly flaunting freshly exfoliated skin that looks bright and hydrated is to know how often to exfoliate.
Most skin care experts recommend that you exfoliate your skin two to three times a week. Exfoliating immediately after cleansing your skin is best. This way your complexion will benefit the most from the ingredients in your exfoliating product.
How to Use an Exfoliating Product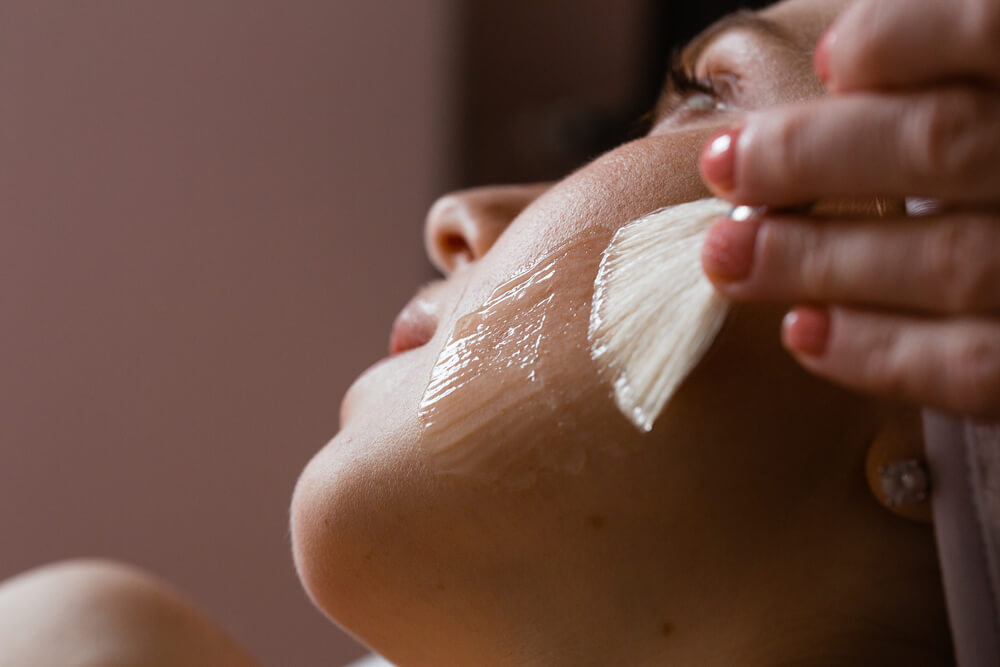 One of the most amazing benefits of using exfoliating products is that you are able to kiss the dulling buildup of dirt and oils goodbye with surprising ease. And when using an exfoliating peel like our Vine Vera Cellular Peel, you'll find yourself flaunting skin that looks visibly fresh, deeply cleansed, and bright within just a matter of moments.
There is an art to exfoliating your skin, however. And for your skin to reap the maximum benefits of an exfoliating product, it's essential that you follow the provided instructions for applying the product.
Are you feeling ready to get your exfoliation game started?
How to Apply an Exfoliation Peel
Below are the three fast and easy steps to follow to score skin that looks bright and refreshed.
Because of the powerful potency of the ingredients in high-quality exfoliating peels, such as our Resveratrol Cabernet High-Potency Cellular Peel, most high-quality exfoliating products only need to be applied once or twice a week at the most.
Apply a quarter-sized amount of the peel into the palm of your hand

Gently rub into cleansed skin using a circular motion (this massage in itself will give you an instant glow), making sure to avoid the eye area.

Rinse with cool water
And that's all there is to it! Couldn't be easier, right? 
Looking for a great moisturizing cream to use in tandem with your Vine Vera Cellular Peel? We recommend checking out our Resveratrol Cabernet Replenishing Moisture Cream SPF 30.
Now for the exciting world of exfoliating peels, and why Vine Vera's Cellular Peel is the best exfoliating peel to add to your skincare regimen.
Vine Vera Cellular Peel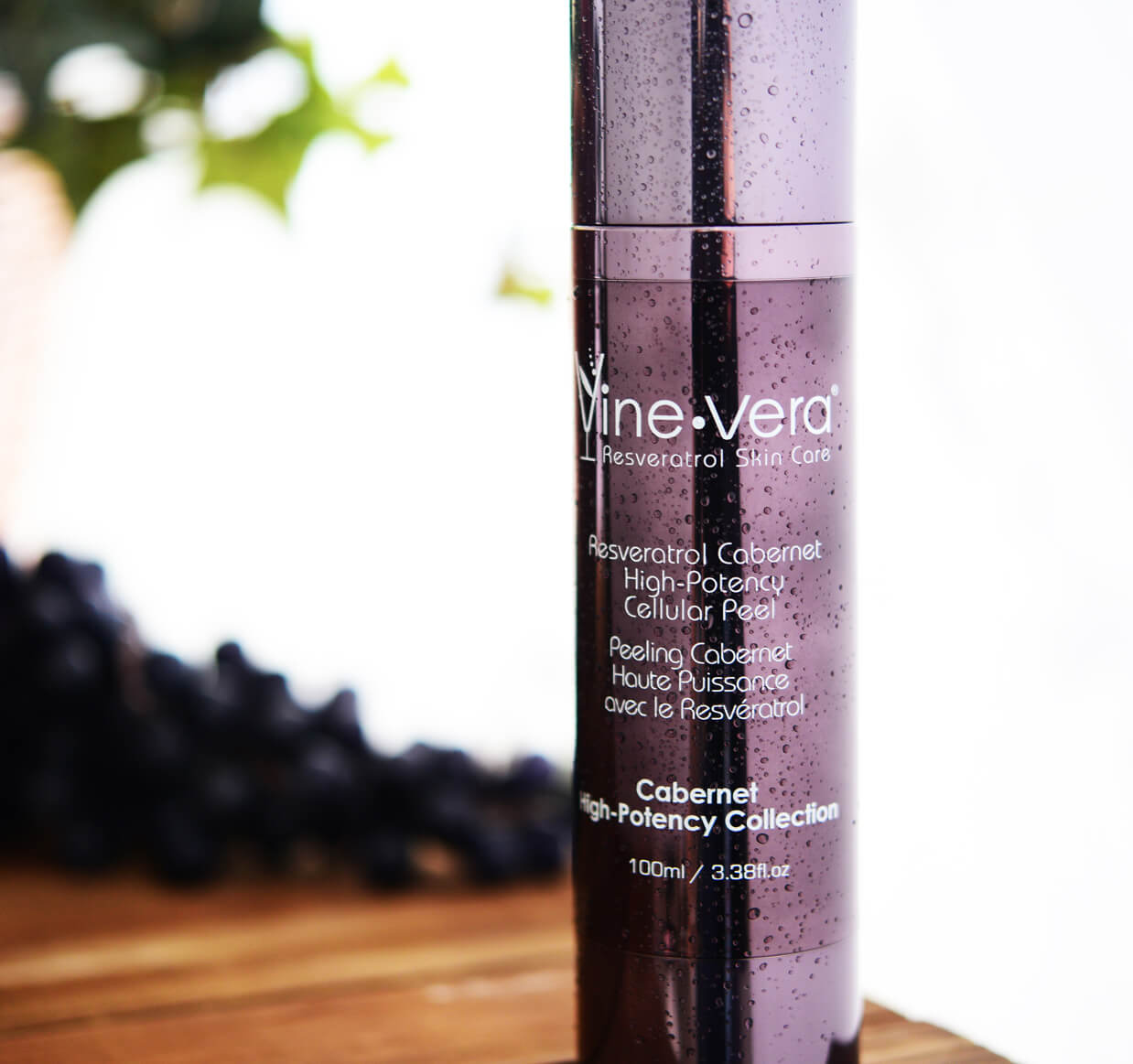 Now that we've covered the details of how a great exfoliating product can completely transform dull-looking skin into skin that looks boldly bright and hydrated, let's talk about our best-selling exfoliating product here at Vine Vera!
You've likely noticed that here at Vine Vera, we are pretty proud of our Resveratrol Cabernet High Potency Cellular Peel. That's because we have done the research on our ingredients. We've put in the time to carefully formulate this product with proven ingredients that deliver on their promises.
Let's take a closer look at the ingredients we've chosen for this product:
The Powerful Ingredients in Vine Vera's Resveratrol Cabernet High Potency Cellular Peel
Propylene Glycol – A

humectant

that leaves skin feeling hydrated and conditioned
Glycerin – also a humectant,

Glycerin

has moisture-binding properties that leave the skin looking plump and fresh
These ingredients sound like they bring the moisture, don't they?
We don't know about you, but we think the moisture-locking abilities of these ingredients are pretty spectacular!
In Conclusion
We hope that we've answered your questions about exfoliation, and how fantastic exfoliating products such as our Resveratrol Cabernet High Potency Cellular Peel can transform the look of your skin. With the use of this peel, you will have skin that looks and feels deeply cleansed, well-hydrated, and boldly brightened.
Our Vine Vera Cellular Peel is an exfoliating product infused with skin hydrating Propylene Glycol and Glycerin. This makes it just the exfoliant that you need to take your skin from blah to bright-looking.
Vine Vera developed this peel to work ever so gently to rid your skin of built-up dirt and oil. This way, your skin maintains its vital natural oils while still benefiting from a much-needed treat. 
At Vine Vera, we listen to you. We've formulated this bestselling exfoliating peel to address the skin care concerns of our loyal customers. Our goal remains to deliver our customers with immediate, head-turning results with the use of this peel and the other products in the Resveratrol Cabernet Collection.
We're thrilled that you have discovered Vine Vera and are confident that you'll think our Resveratrol Cabernet High Potency Cellular Peel is the exfoliation product for you! Order yours today!