How Often Do You Use the Vine Vera Syringe?
Posted on February 15, 2023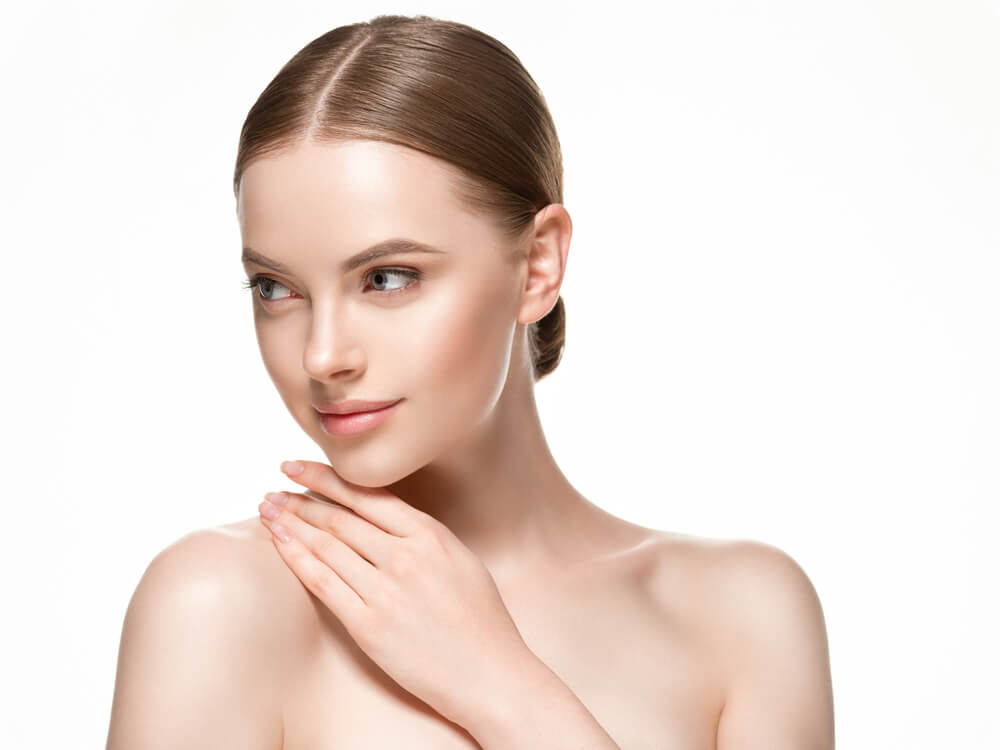 Some skincare products are pretty self-explanatory – simply slather them onto your face every day and watch your skin glow. However, the more potent skincare formulas out there require a little know-how, and the Vine Vera syringe is one of these.
Whether you already own one or you're still on the fence about whether or not to buy one, chances are that you have a few questions about using the Vine Vera syringe. How often do you need to use it in order for it to work its magic, and what's the best way to incorporate this product into your skincare routine? Keep reading – Vine Vera is about to give you all of the answers!
A Closer Look at the Vine Vera Syringe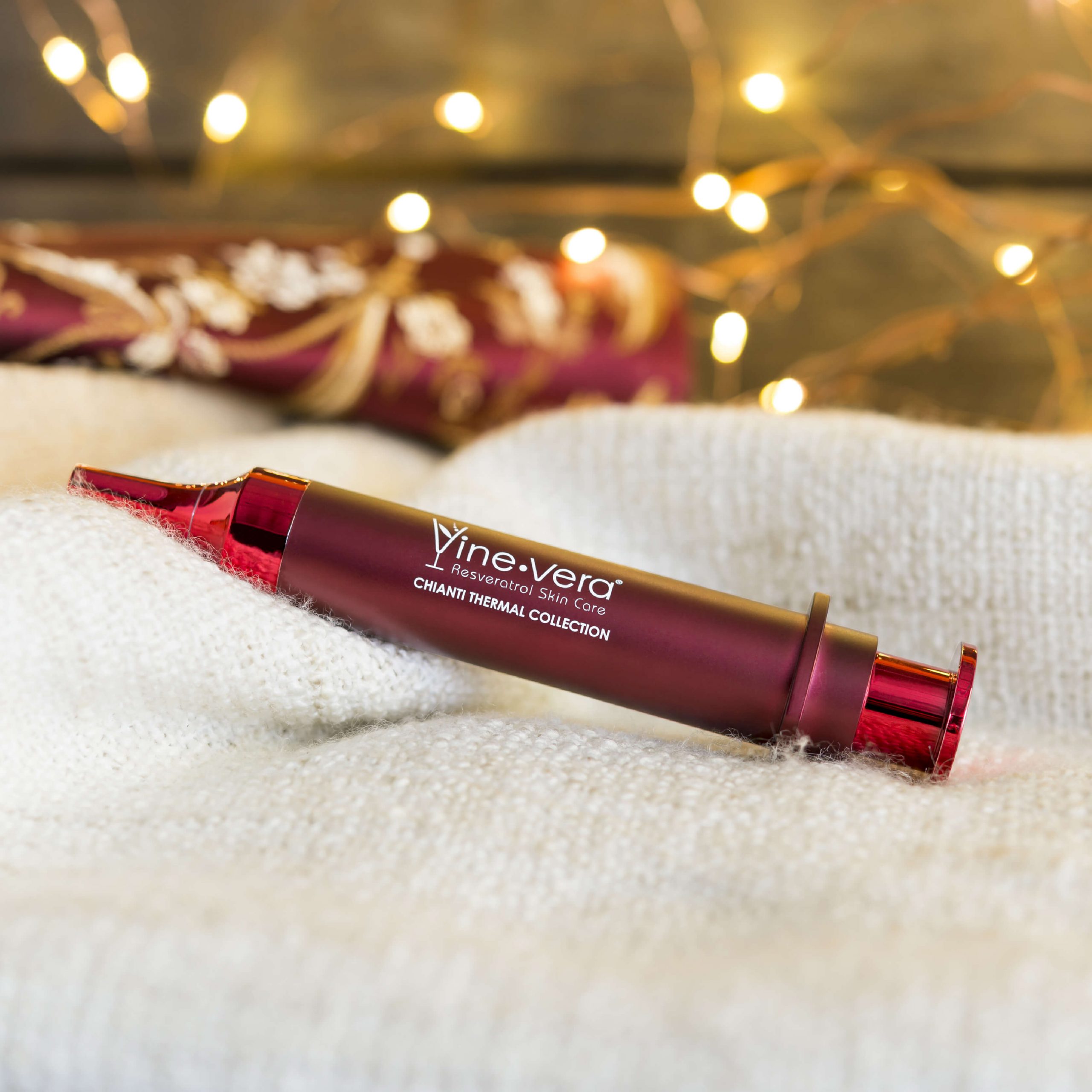 The Resveratrol Chianti Age Correcting Syringe is one of our bestselling products, and for good reason. This clever formula consists of a powerful solution that immediately diminishes the appearance of fine lines and wrinkles while giving the skin a tighter and more elastic finish.
Not only does the Vine Vera syringe provide visible results as soon as it has been applied, but it boosts the complexion in the long run too. It contains a number of ingredients that have been proven to reduce the look of skin aging over time while plumping up the appearance. It's absolutely ideal for people who are seeking a younger and more wrinkle-free look.
What Exactly is in the Vine Vera Syringe?
Wondering how the Vine Vera syringe is able to offer such incredible results? It all comes down to the ingredient blend within this cutting-edge formula.
There are a few ingredients in this product that contribute to its instant effects. Acetyl hexapeptide-8 is one – research shows that it's very effective at reducing the look of wrinkle depth and wrinkle count. DMAE, which is displayed on the ingredient list as dimethylaminoethanol tartrate, has similar complexion-smoothing effects.
Let's not forget about sodium hyaluronate either. The salt form of cult-favorite ingredient hyaluronic acid, sodium hyaluronate is a powerful humectant. It plumps up the look of skin cells, leaving them with a fuller and more voluminous appearance.
The instant complexion-tightening results offered by this formula are a big appeal. However, we like to ensure that all Vine Vera skincare products provide long-term benefits too. That's why we've added several potent antioxidants to our Resveratrol Chianti Age Correcting Syringe.
Resveratrol is one – it has been proven to reduce the appearance of wrinkles while fading the look of discoloration. It is joined by Malus Domestica fruit cell culture, ie. apple stem cells. They come from a rare Swiss apple, which is famed for how it can enhance the appearance. Rose leaf cell extract is another antioxidant-rich compound in this solution, as is cucumber fruit extract. Together, when used regularly, these botanicals will tighten and firm up the look of the skin. At the same time, they'll help to smooth away the visibility of wrinkles.
How to Use the Vine Vera Syringe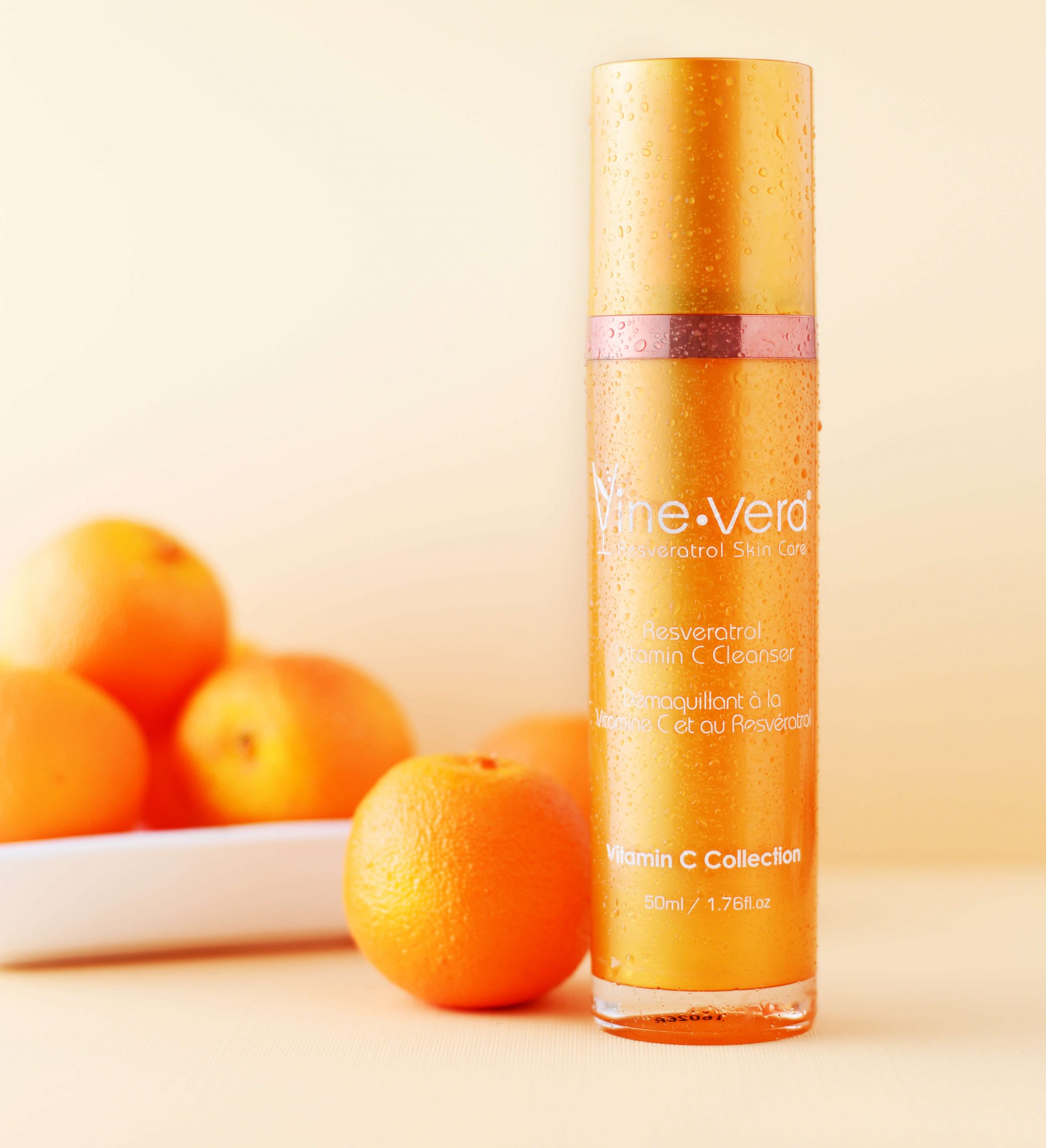 Although it may look like a syringe, the Vine Vera syringe is actually a topical product. However, before you apply it to your skin, you'll need to first ensure that your skin has been thoroughly cleansed. This way, the solution will be able to dive down into your skin without being blocked by oil, dirt, and other impurities.
If reducing the appearance of aging is your aim, then we would recommend cleansing with the Vine Vera Resveratrol Vitamin C Cleanser. Vitamin C is famed for how it tightens and brightens the complexion, especially when it's combined with other vitamins. That's why we've also included vitamins A and E in this cleanser, along with resveratrol, Vine Vera's signature ingredient.
Once you're done cleansing, dab some of the Resveratrol Cabernet Toner onto your skin. In addition to resveratrol, this formula contains a variety of natural extracts that soothe and hydrate the complexion. It will leave your skin feeling deeply refreshed and ready to absorb all that the Vine Vera syringe has to offer.
Now that your face has been prepped, you can move on to using the syringe. Simply hover the tip of the syringe directly over the wrinkle that you want to focus on. Then, push the end of the syringe down to release a small amount of the solution onto said wrinkle. Don't push too hard – you only need a tiny amount of the product for it to work. Use your fingertips to pat the product in to ensure absorption. Once you're happy that your skin has received enough product, use a cotton swab to wipe away any excess solution.
Planning on applying makeup over the top? Give the solution a few minutes to fully absorb and dry before continuing with your beauty routine.
How Often Should You Use the Vine Vera Syringe?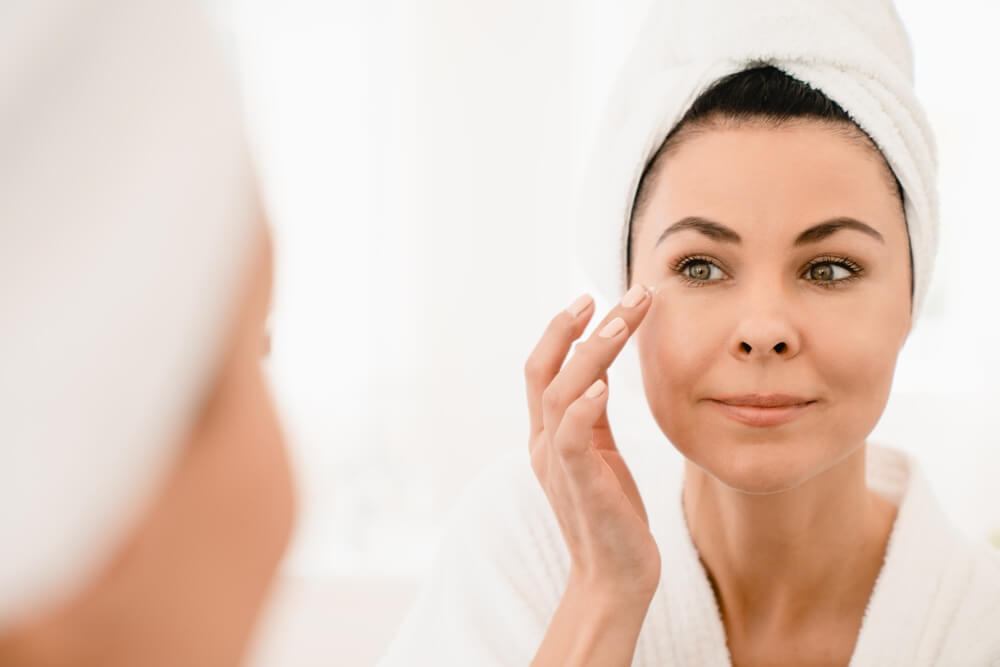 Once you see how smooth and wrinkle-free your skin looks after using the syringe, chances are that you'll be hooked – you may even want to apply it daily!
However, that's not necessary. We usually recommend that the Vine Vera syringe is used weekly. This is all that's needed for the ingredients to work their magic over time, especially when you're following a comprehensive skincare routine for the rest of the week. 
That said, there aren't any harmful ingredients in the solution. If you would like to use it more often, then you won't be damaging your skin in any way by doing so. Many of our customers choose to apply the syringe before a special occasion, in addition to weekly use. This way, no matter the event, they'll be rocking a firm and crease-free appearance in all of their photos!
Other Products From Vine Vera's Chianti Collection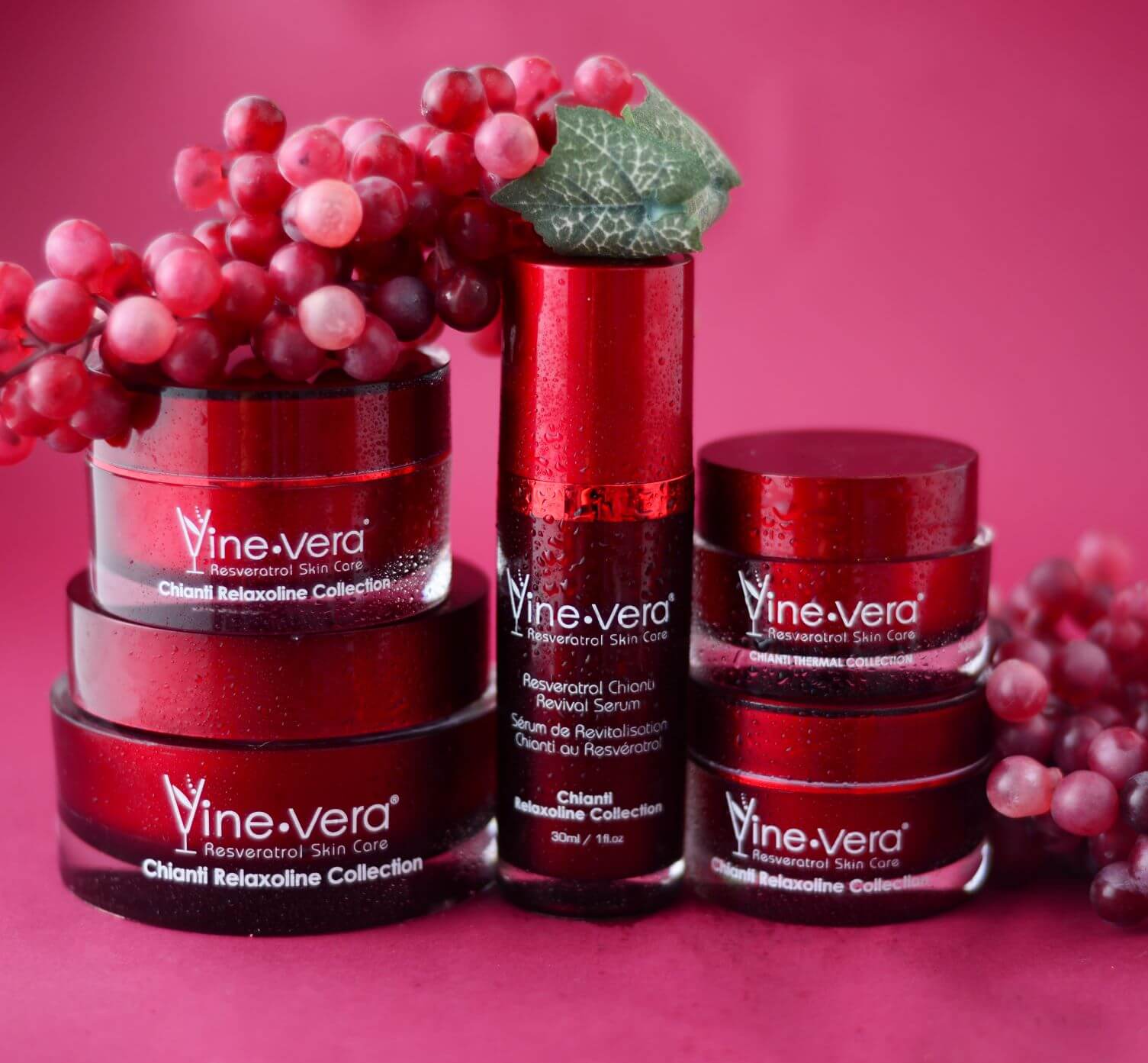 The Vine Vera syringe is just one of a selection of products from our Resveratrol Chianti Collection. As we mentioned above, the weekly effects of the syringe can be enhanced with a solid skincare routine during the rest of the week. For best results, we would recommend incorporating other formulas from the Chianti Collection into your routine. They all contain ingredients that will intensify the visible improvements provided by the syringe. They'll also help your complexion in other ways too.
Let's take a closer look at some of the other game-changing products from Vine Vera's Chianti Collection:
The Resveratrol Chianti Revival Serum
There are two serums in our Chianti Collection, with the first being our Resveratrol Chianti Revival Serum. Just like the Vine Vera syringe, this serum softens the appearance of fine lines and wrinkles. However, it's also great for hydrating the skin and lightening the look of discoloration.
Resveratrol and vitamin C are two of the ingredients responsible for this. At the same time, licorice root extract and kojic acid tackle the visibility of dark spots and other forms of hyperpigmentation. Use this serum regularly and it won't be long before your skin looks beautifully even and balanced.
This serum also contains seaweed extract, sodium hyaluronate, and a multi-peptide blend. These ingredients will plump up the look of your skin while keeping it feeling protected. They're great for hydrating and moisturizing, so you can expect your skin to truly glow with radiance each time you apply this product.
The Chianti Skin Restoring Capsules
The second serum in our Chianti Collection is the Chianti Skin Restoring Capsules. This is an encapsulated serum, which means that each dose of the serum is contained in individual capsules. This packaging method helps to maintain the potency of the active ingredients within the solution, since it protects the product from air and light.
There are some fantastic botanical extracts in this formula. Szechuan peppercorn extract is an ingredient not commonly seen in skincare products, which is surprising since it has been proven to significantly minimize the look of both fine lines and deeper creases. Spilanthes extract, which comes from a flowering herb, helps with this too. At the same time, it also soothes the feeling of inflammation and irritation.
This serum also contains vitamin E to moisturize the skin while giving the skin barrier a thicker and stronger feel.
The Resveratrol Chianti Thermic Mask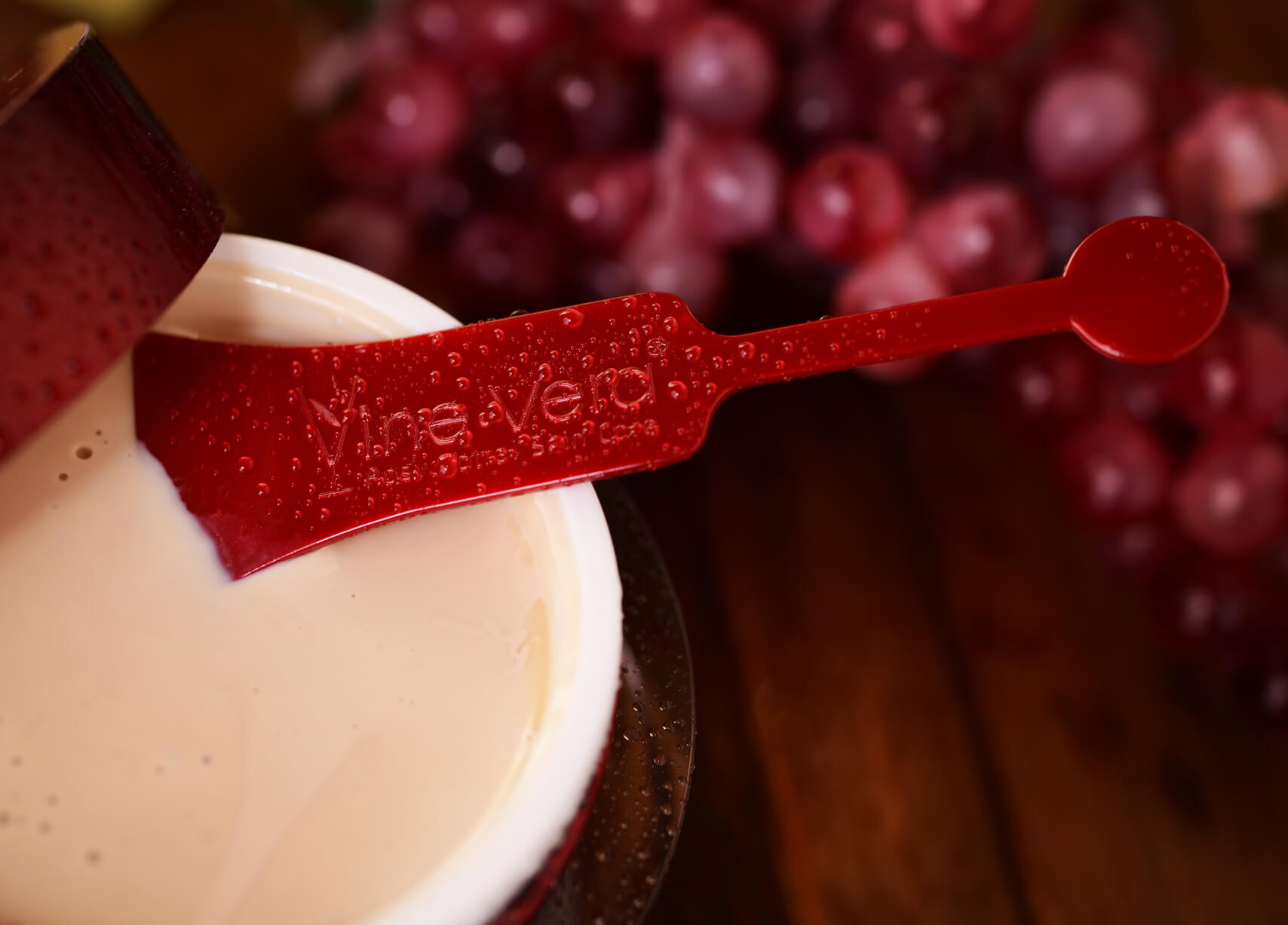 As mentioned earlier, the Vine Vera syringe works well when incorporated into a weekly skincare routine. One other product to add to your weekly regimen is the Resveratrol Chianti Thermic Mask. 
This face mask feels so decadent when applied to the skin. This is down to its self-heating effect – as you massage the mask onto your skin, it gradually warms up. The heat that it produces is gentle – it doesn't get too hot. Instead, the warmth relaxes the feel of the pores, which makes them feel more receptive to soaking up other ingredients. As a result, the ingredients in this mask are able to work more effectively compared to a formula that doesn't also offer heat.
Just like the Vine Vera syringe and the other products from the Chianti Collection, the face mask is loaded with antioxidant-rich ingredients. From arnica Montana extract to coffee seed extract to ascorbic acid, this mask will leave your skin feeling purified and deeply detoxified.
The Resveratrol Chianti Morning Recovery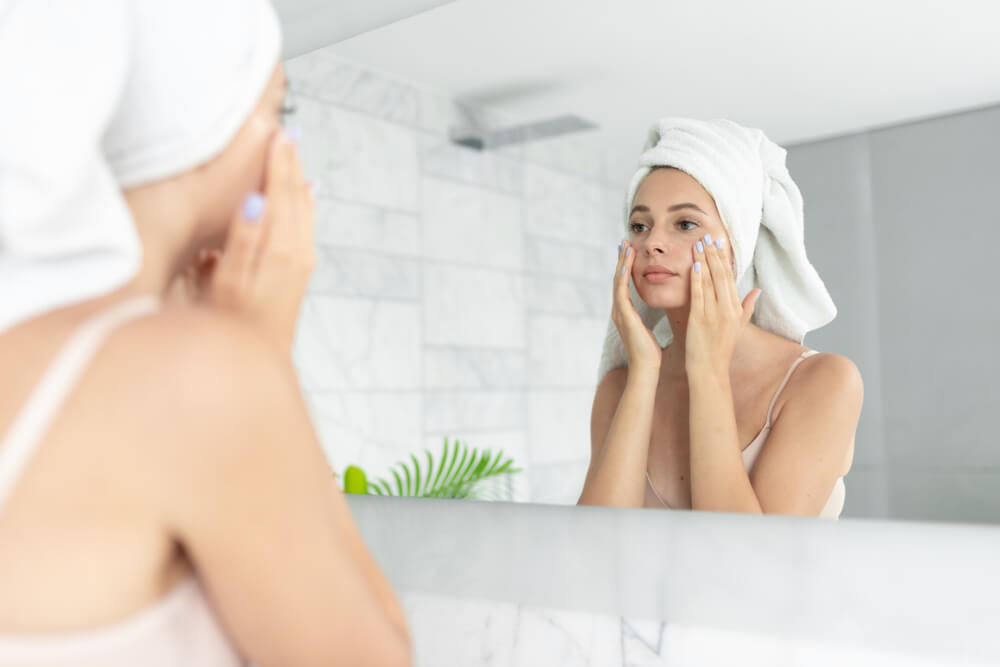 Last but not least, we have the Resveratrol Chianti Morning Recovery. Use this lush day cream in the morning and your skin will feel soft and rejuvenated throughout the day.
This is thanks to the rich ingredient blend in the cream. Peptides and vitamin A come together with aloe leaf extract and green tea extract, along with a sprinkling of resveratrol and olive fruit oil. 
This combination is a superstar at hydrating and moisturizing the skin, while fading the visibility of skin aging. If you're looking for a day cream that will have your skin looking several years younger, then this is the product to reach for.
Ready to Add the Vine Vera Syringe to Your Skincare Routine?
If you've been looking for a way to smooth out the visibility of your facial creases while plumping up the look of loose and hollow skin, the Vine Vera syringe will definitely not disappoint. This cutting-edge blend is extremely powerful – not only does it offer up immediate results, but it will boost your complexion in the long run too. Whether you use it weekly, save it for special occasions, or do both, we're certain that you'll quickly fall in love with the wrinkle-free appearance that it leaves behind.
Click here to explore more bestselling skincare products from Vine Vera.