The Benefits of Hyaluronic Acid: Why You Need This Skincare Ingredient
Posted on April 15, 2023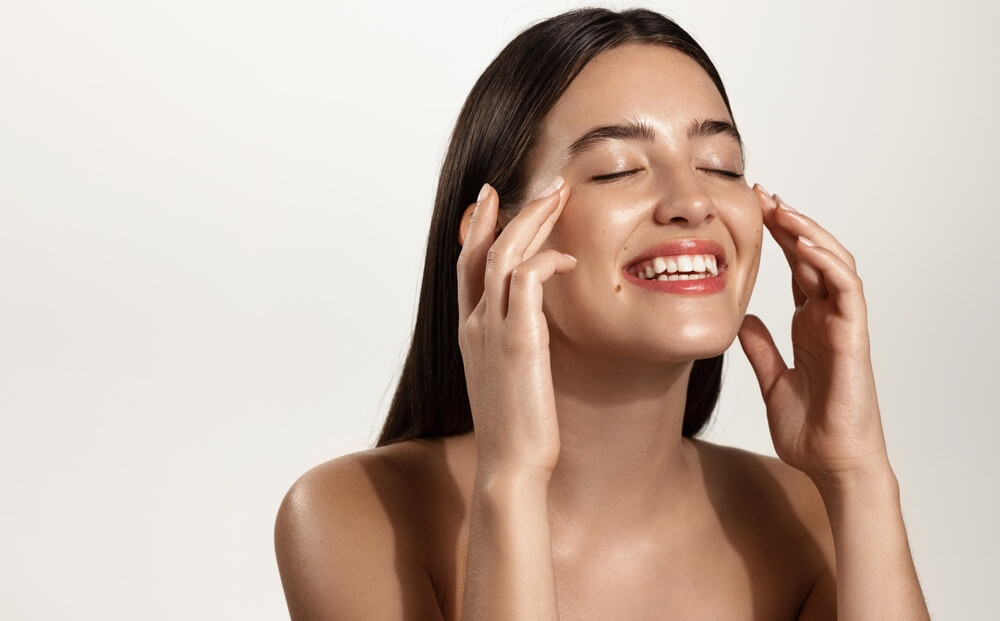 Hyaluronic acid has become quite the skincare buzzword. From cleansers to serums to creams, it can now be found in just about every type of skincare product, with dermatologists and beauty experts worldwide singing its praises.
However, what exactly are the benefits that hyaluronic acid can bring to your skin? Why is this ingredient such a go-to for so many? Read on as Vine Vera explains exactly why hyaluronic acid should be a key component of your skincare routine.
What is Hyaluronic Acid?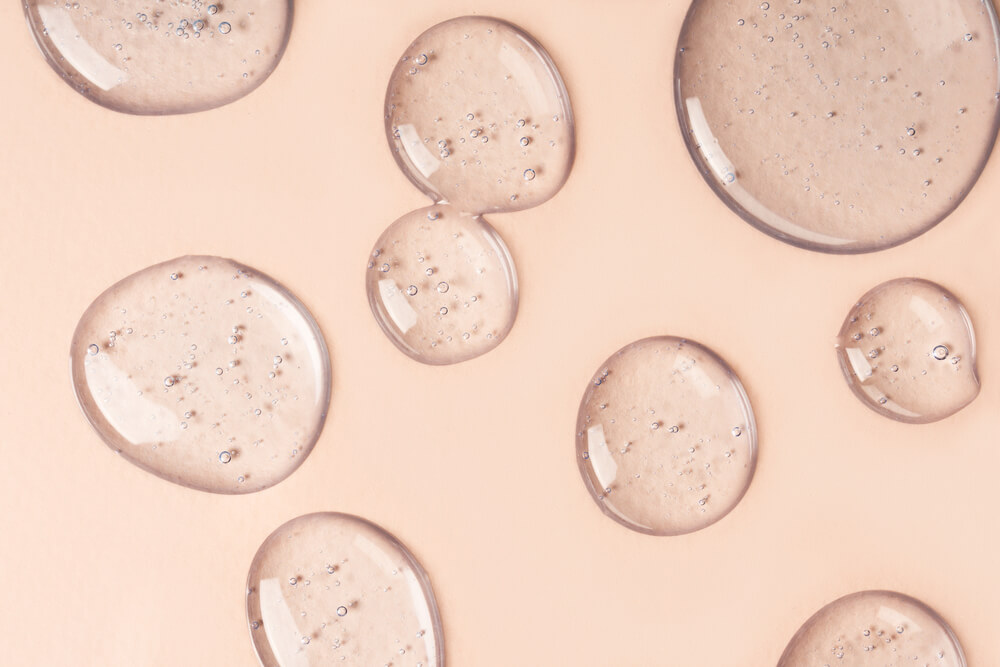 Hyaluronic acid is a substance that's naturally produced in the human body. Technically, it's made up of polysaccharides, which are sugar molecules. 
Hyaluronic acid naturally has quite a slippery consistency. One of its main functions is to lubricate and cushion the joints. This is why it's found throughout the connective tissues in the body. 
Of course, the skin contains a large amount of hyaluronic acid too, particularly when it's young. Sadly, once a person hits the age of around 25, natural hyaluronic acid production starts to decline. You may not notice the effects of this immediately, but they'll start to become more visible as you progress through life.
What Does Hyaluronic Acid Do For the Skin?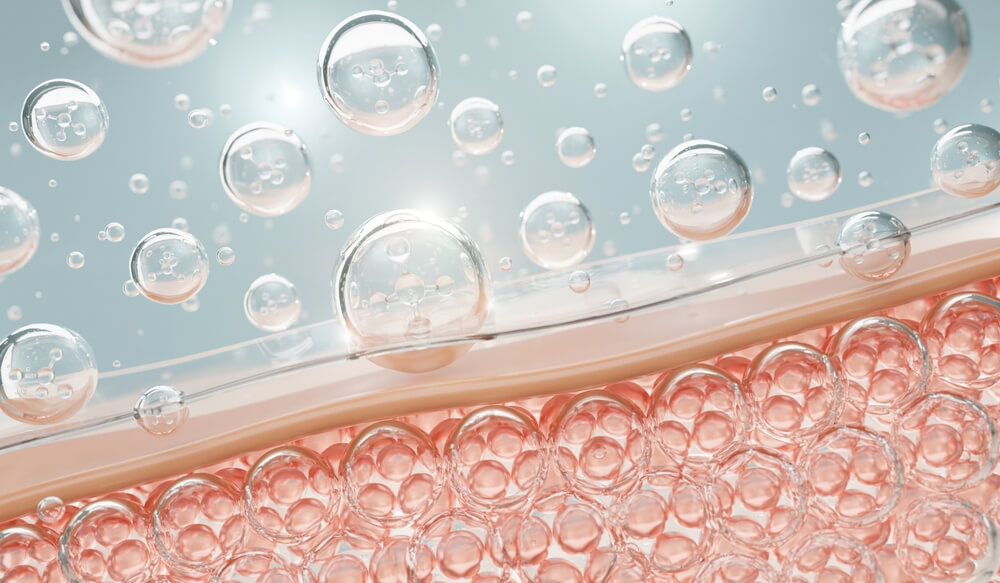 So, why exactly is hyaluronic acid such an important part of your skin? What does it actually do?
Well, its main benefit lies in how it quickly and effectively hydrates the skin. It functions as a humectant, which means that it has the ability to bind moisture to the skin.
Everyone's skin needs moisture, no matter their skin type. However, unlike many of the other hydrating ingredients out there, which can sometimes feel heavy on the skin, hyaluronic acid is extremely lightweight. This helps to give it a wide appeal. With hyaluronic acid helping to keep the skin's moisture levels topped up, the complexion can take on a plumper and more supple finish.
This leads to the much-loved secondary benefit offered by hyaluronic acid; the ability to reduce the appearance of skin aging. Research indicates that skin aging correlates with the loss of moisture. By giving the skin an all-important moisture boost, hyaluronic acid has been proven to help with everything from the visibility of wrinkles to the feeling of skin elasticity. Regular use of this ingredient can give the skin a significantly tighter, firmer, and more youthful appearance.
The Different Types of Hyaluronic Acid Used in Skincare Products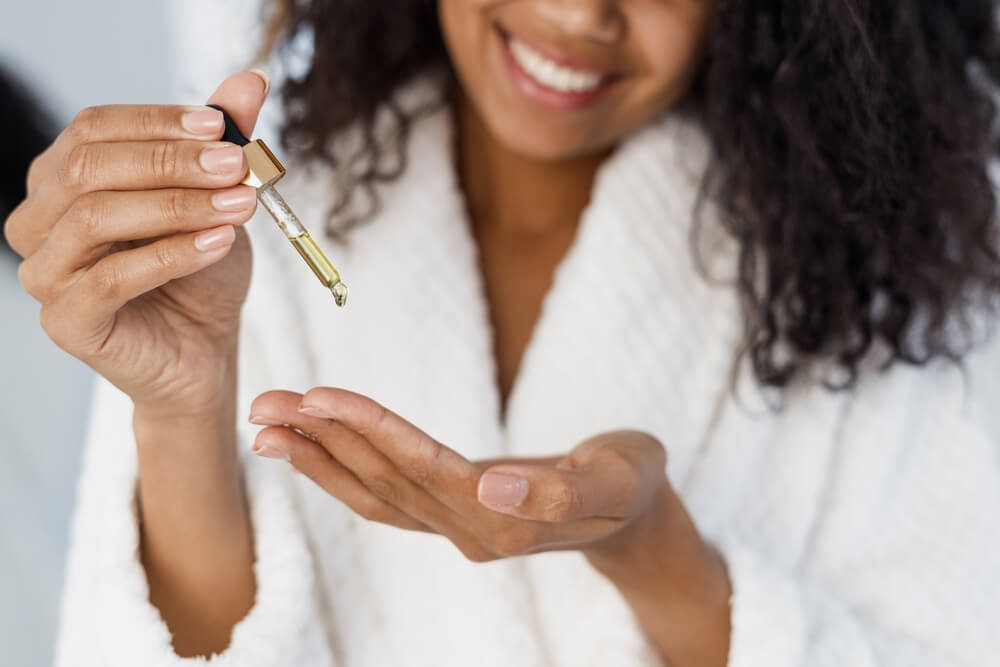 Hyaluronic acid comes in a few different forms. The pure form of the ingredient, which you'll see on an ingredient list as hyaluronic acid, is referred to as high-molecular hyaluronic acid. This is because it is made from a long chain of molecules. As a result, it's not able to properly penetrate the skin. This isn't a bad thing as it still works its magic on the skin's surface. This is where moisture is usually most desperately needed. 
Low-molecular hyaluronic acid, such as sodium hyaluronate, works on a slightly deeper level. It leaves the skin looking plumped up from within while also helping skin cells to feel more intensely hydrated.
Is Hyaluronic Acid a Safe Ingredient?
Many beneficial skincare ingredients can often come with potential side effects. This is something else that has contributed to hyaluronic acid's cult status – it's extremely safe and isn't linked to any side effects. 
Even better, it's suitable for all skin types. It doesn't irritate dry or sensitive skin and it won't clog pores in oily, acne-prone skin. This means that it's also perfect for combination skin types!
If you do happen to experience a skin reaction after using a product infused with hyaluronic acid, chances are that this is down to one of the other ingredients in that skincare product. Adverse effects from hyaluronic acid itself are very rare. It's even safe to be used while a woman is pregnant or nursing. 
Skincare Products Containing Hyaluronic Acid
From oral supplements to injectable fillers, there are many different ways to treat your skin to the benefits provided by hyaluronic acid. However, the most popular method is through the use of topical products that contain the ingredient.
As mentioned earlier, there are plenty out there, but here are some of our favorites:
The Resveratrol Cabernet Plump & Correct Treatment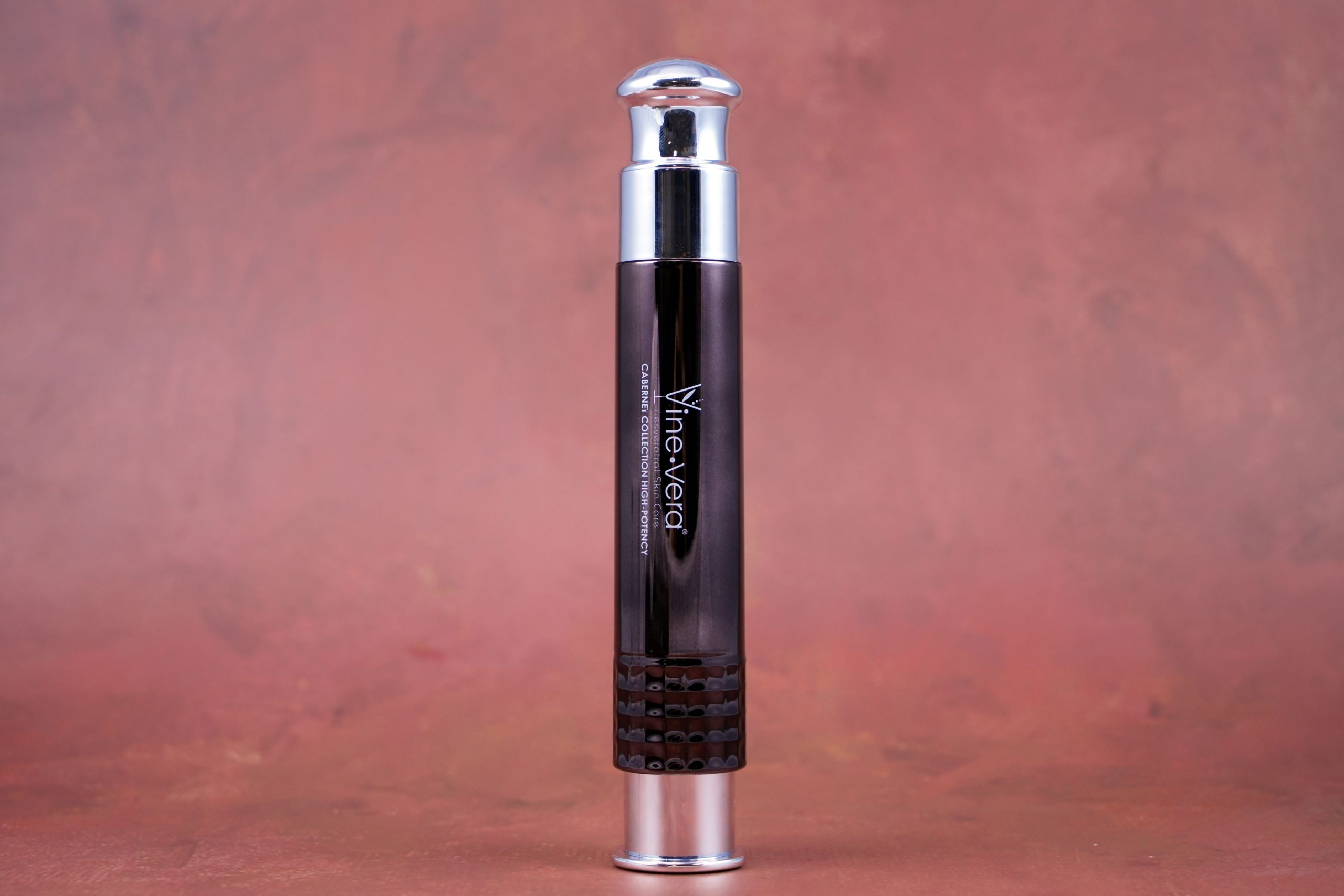 One of hyaluronic acid's big draws is how it gets to work quickly once it has been applied to the skin, and the Vine Vera Resveratrol Cabernet Plump & Correct Treatment makes the most of these fast-acting effects. 
This product is loved for how it pretty much immediately softens the appearance of fine lines and wrinkles. The sodium hyaluronate in this formula plays a big part in this. The hydrating effects of sodium hyaluronate are enhanced by the addition of peptides, avocado oil, glycerin, and cucumber fruit extract. All of these ingredients also help to increase the skin's moisture levels.
While this formula is great for quickly providing visible results, it helps to reduce the visibility of wrinkles in the long run too. It contains a variety of vitamins and antioxidants that repair the look of oxidative damage in the skin. This gives the complexion a smoother and younger-looking finish.
The Resveratrol Chianti Revival Serum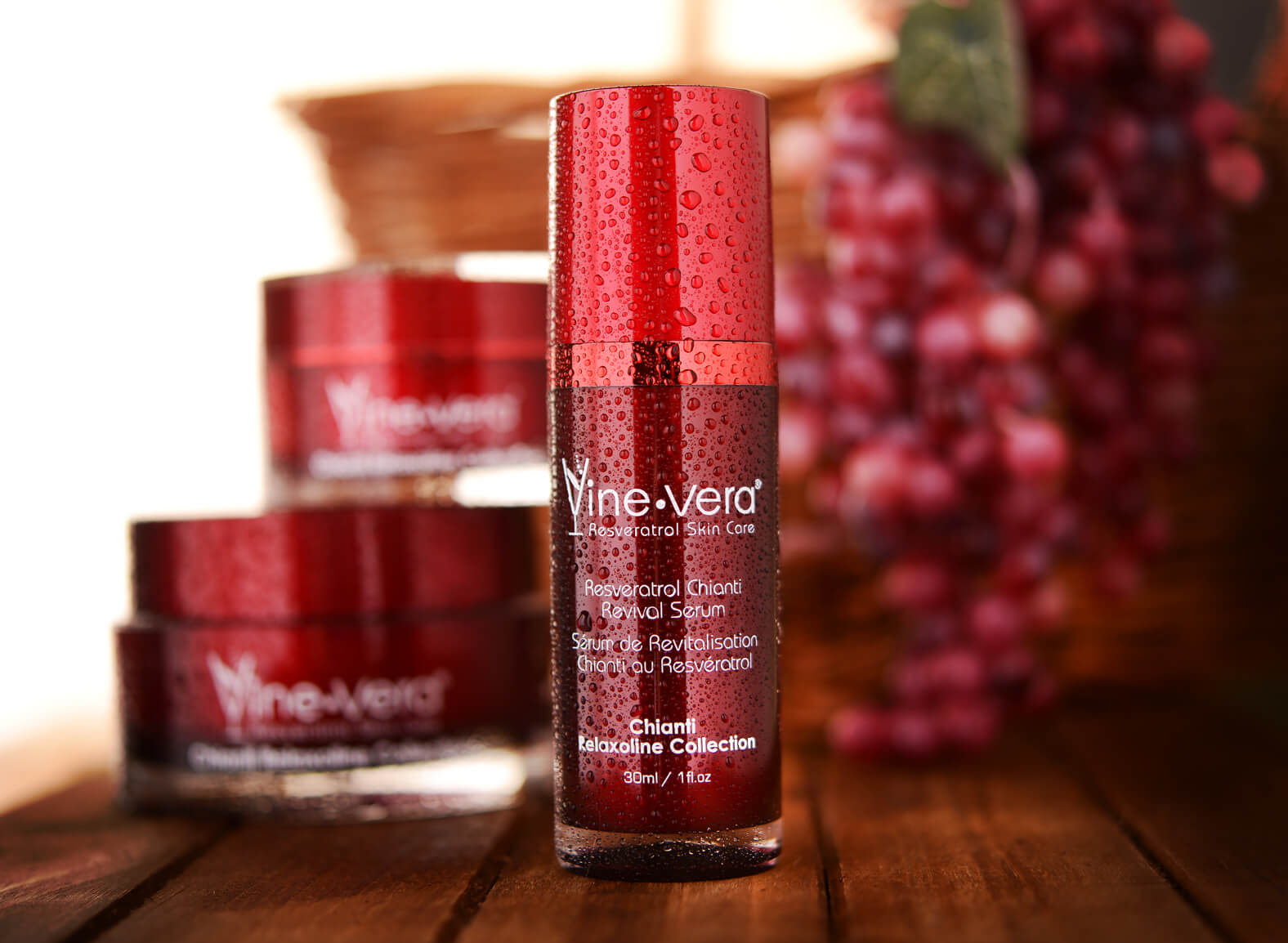 While the solution featured above is ideal for targeting the appearance of individual fine lines and wrinkles, Vine Vera's Resveratrol Chianti Revival Serum ensures that your entire face can enjoy the benefits of hyaluronic acid. 
Again, this formula contains a blend sodium hyaluronate and other hydrating ingredients, including seaweed extract, peptides, and soluble collagen. This allows the serum to quickly plump up the look of the skin, giving it a radiant glow.
In addition to targeting the visibility of fine lines and wrinkles, this serum is also a superstar at fading the appearance of hyperpigmentation. It's infused with both licorice root extract and kojic acid. Both of these gentle ingredients have natural origins. However, they're extremely effective at balancing the complexion. They work just as well as some of the highly-recommended chemical ingredients, yet without the side effects.
The Resveratrol Eye Collection Age Defying Eye Serum
Compared to the skin on the rest of the face, the skin around the eyes is much thinner and more fragile. This makes it even more prone to dehydration and dryness. This makes hyaluronic acid an ingredient that you definitely want to be using on the skin around your eyes.
Vine Vera's Resveratrol Eye Collection Age Defying Eye Serum is perfect for this. It hydrates the delicate eye area with a combination of sodium hyaluronate, aloe vera leaf extract, glycerin, and multiple peptides. 
It also contains several ingredients that will reduce the visible signs of skin aging. From the appearance of crow's feet to skin that looks loose and saggy, the green tea extract, vitamin C, and resveratrol in this formula will firm and tighten your complexion in no time. In fact, hyaluronic acid functions even more efficiently when combined with vitamin C. This makes it well worth using products that combine the two.15
The Resveratrol Pinot Noir Phyto-Silk Mask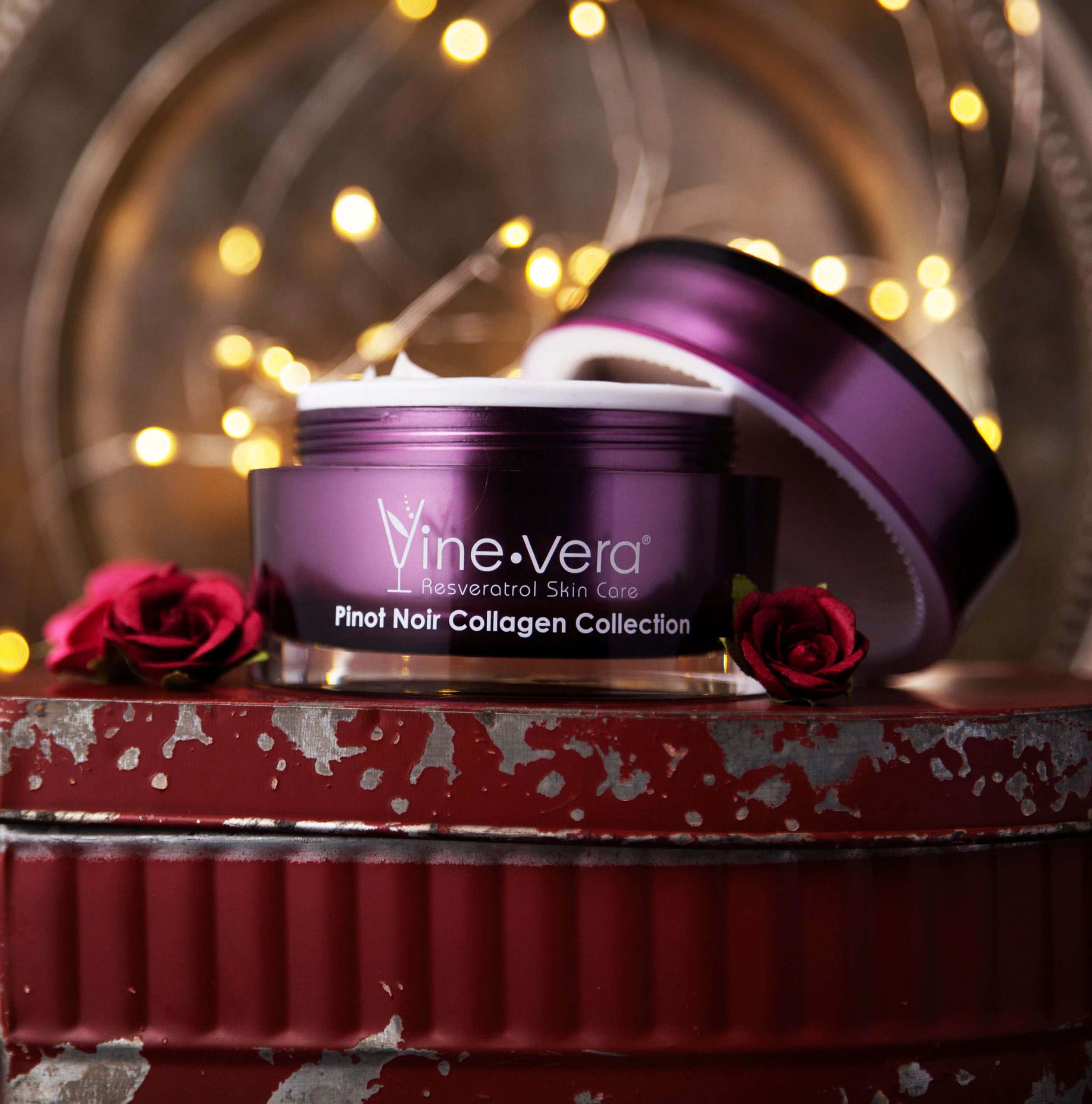 The way in which hyaluronic acid hydrates the skin can be a game-changer for those dealing with dryness. It restores the feeling of moisture in a huge way, while also leaving the skin barrier feeling thicker and more protected.
So, if you have dry skin, try to use hyaluronic acid in several stages of your skincare routine. This includes your weekly face mask. Vine Vera's Resveratrol Pinot Noir Phyto-Silk Mask is a firm favorite because of how moisturizing it feels. With sodium hyaluronate, squalane, glycerin, and a long list of antioxidant-rich superfruit extracts, this formula can truly transform the complexion.
What makes this mask even better is that it boasts a no-rinse formula. Leave-on masks are so helpful for soothing and softening the feeling of dry patches. Rather than being removed after ten minutes, they give the skin plenty of extra time to soak up all of the mask's goodness.
The Resveratrol Pinot Noir Dissolving Pre Mask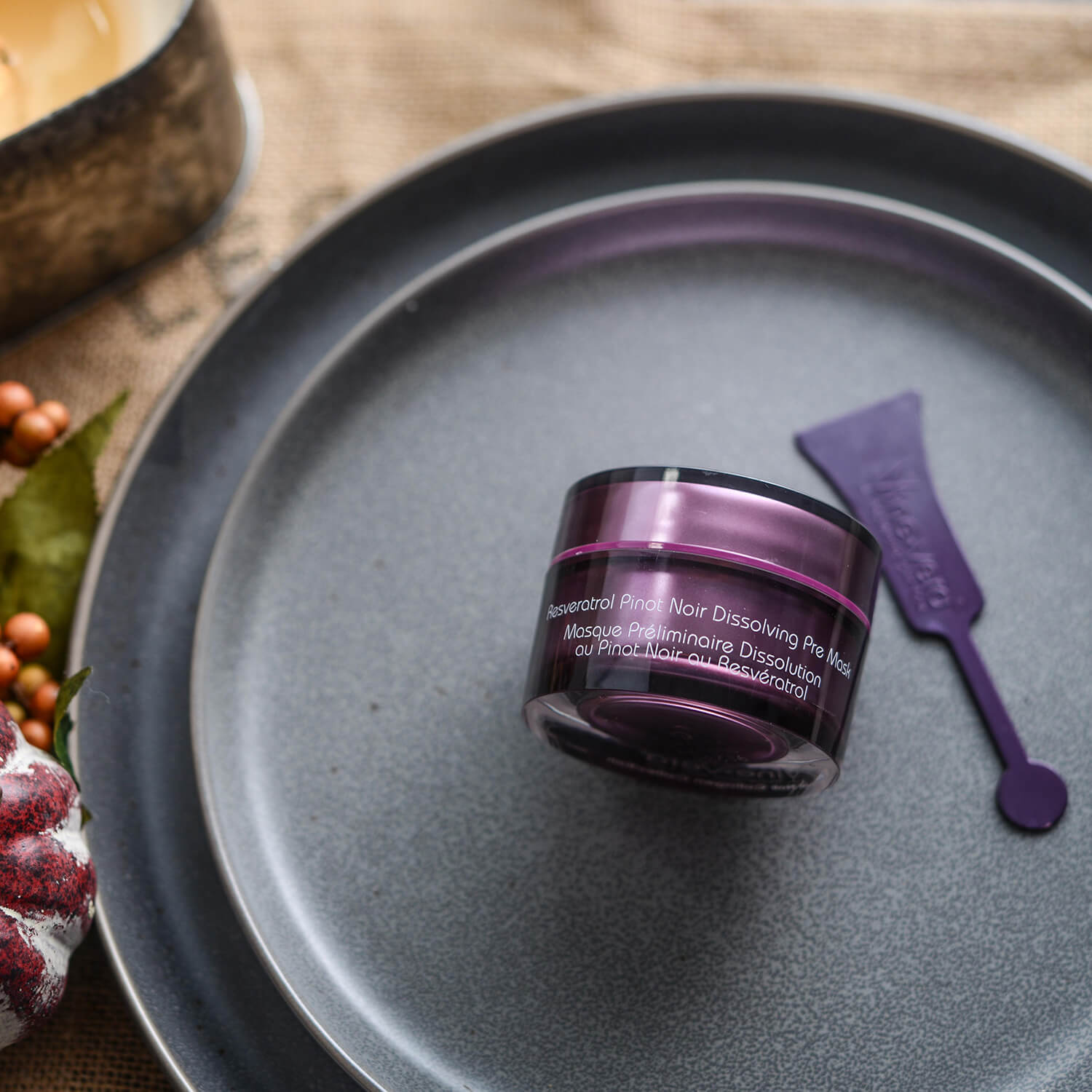 A face mask infused with hyaluronic acid will always provide best results on skin that has been freshly exfoliated. This way, the hyaluronic acid can easily access your skin cells without having to deal with any clumps of dead skin that might be blocking the way.
While you could go ahead and use your regular exfoliant, another option would be to treat yourself to a double dose of hyaluronic acid by applying our Resveratrol Pinot Noir Dissolving Pre Mask to your skin before using the Resveratrol Pinot Noir Phyto-Silk Mask. 
The purpose of this product is to leave the skin feeling prepped for the mask you're about to apply. It gently exfoliates the skin while also pampering it with a long list of beneficial ingredients. From sodium hyaluronate and numerous vitamins to a multi-peptide blend and potent botanical extracts, this pre mask will leave your skin feeling deeply cleansed and rejuvenated.
The Chianti Skin Restoring Capsules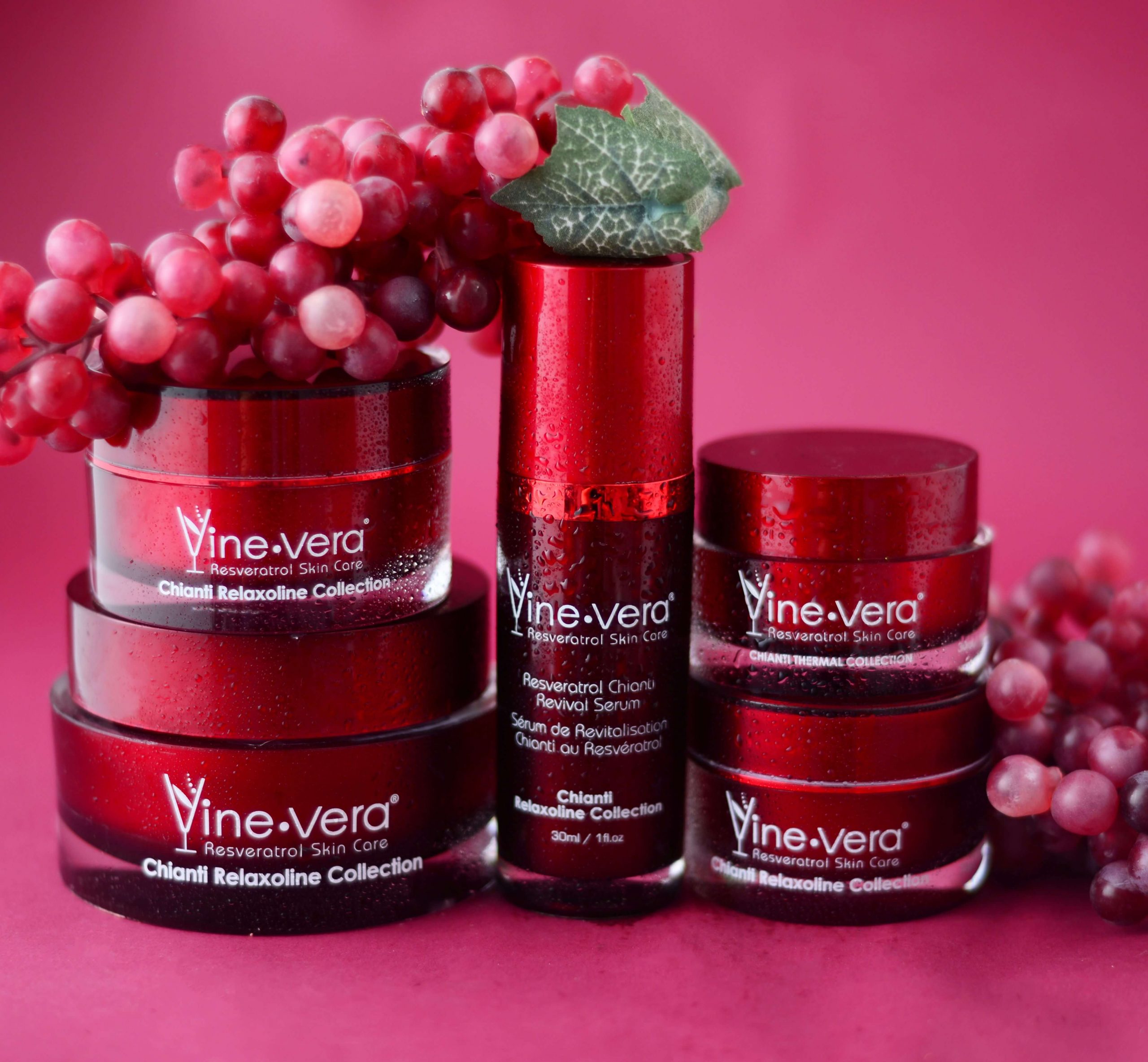 Another product that really highlights how hyaluronic acid can help to reduce the appearance of fine lines and wrinkles is the Chianti Skin Restoring Capsules. Rather than being packaged in a bottle, each dose of this serum comes in a small capsule. This way, you apply the perfect amount each and every time!
The sodium hyaluronate in this formula is combined with vitamin E and a blend of flower extracts. In addition to minimizing the look of skin aging, it also feels incredibly soothing on the skin. Touch your skin once you've applied it (only do this with clean fingers!), and you'll immediately notice how soft and silky your skin feels.
How Often Should You Be Using Hyaluronic Acid on Your Skin?
If you would like to experience the full spectrum of benefits that hyaluronic acid can provide, then we'd recommend using it twice a day. Ideally, incorporate it into both your morning and evening routine. This will keep your skin feeling deeply hydrated pretty much 24/7!
Summary
There aren't many skincare ingredients out there that are recommended to just about everyone, but hyaluronic acid is one of them. Whether you have dry skin, oily skin, combination skin, or sensitive skin, hyaluronic acid will give your skin the moisture that it needs to look and feel its very best.
Click here to shop for more bestselling skincare products from Vine Vera.