AM and PM Skincare Routine for Oily Skin
Posted on March 30, 2023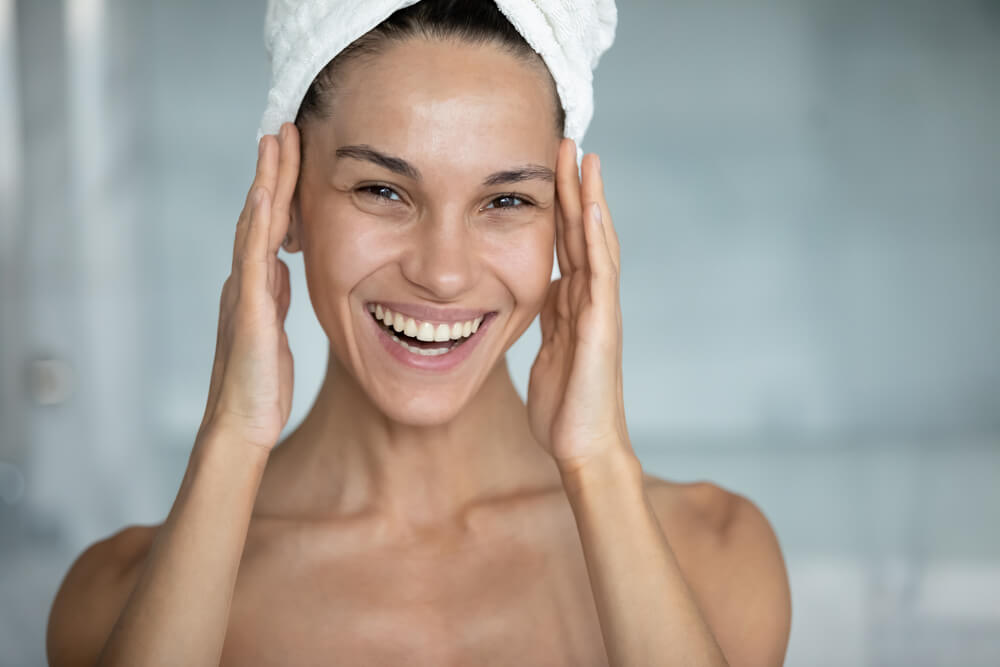 There's no denying that oily skin can be difficult to care for. From clogged pores to breakouts to a greasy-looking complexion, all of the extra sebum that your skin is producing can pose a number of problems.
However, that's where a good skincare routine can save the day. Knowing which products to use, along with when to use them, can go a long way in mattifying your complexion and reducing how oily your skin feels. Read on as Vine Vera shares an effective AM and PM skincare routine for oily skin.
Why Do You Need Separate Skincare Routines for AM and PM?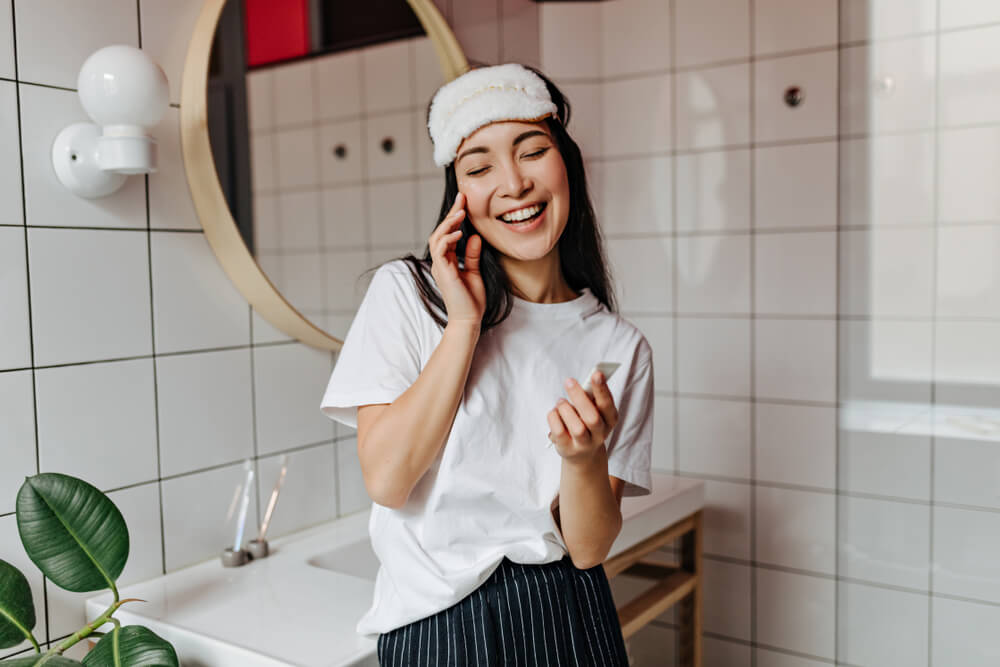 Your skin has its own unique circadian rhythm. It goes through various stages over the course of 24 hours, meaning that its requirements change as the day progresses.
In the mornings, your skin cells amp themselves up for a day of defense. Between UV rays, harsh weather conditions, pollution, and more, your skin has to cope with so much environmental damage. This is why sebum production is high in the mornings, peaking at around midday, as sebum adds an extra barrier to the skin's line of defense. 
As a result, an AM skincare routine for oily skin should be geared towards leaving your skin cells feeling protected from all that the environment throws at them. It should also contain products that help to minimize how oily the skin feels. This way, you won't have to deal with an excessively greasy appearance throughout the day.
At night, when skin cells turn their attention toward repairing any damage that has taken place, sebum production usually declines. This is when your skin requires a large amount of moisture, making it vital for a PM skincare routine for oily skin to be as hydrating as possible. If you fail to give your skin the moisture that it needs in the evenings, it will overcompensate by producing more oil. This means that you'll wake up feeling greasy, only to then have to deal with sebum production increasing even further as the morning progresses.
An AM Skincare Routine for Oily Skin
So, what exactly should an AM skincare routine for oily skin consist of?
Today, we're going to keep things simple with just three to four basic steps. Once you've mastered these, you could then add in a few extras. However, keep in mind that you don't want to congest your already-overloaded skin – a minimal routine is sometimes the best way forward when working with oily skin.
Cleanse With the Resveratrol Vitamin C Cleanser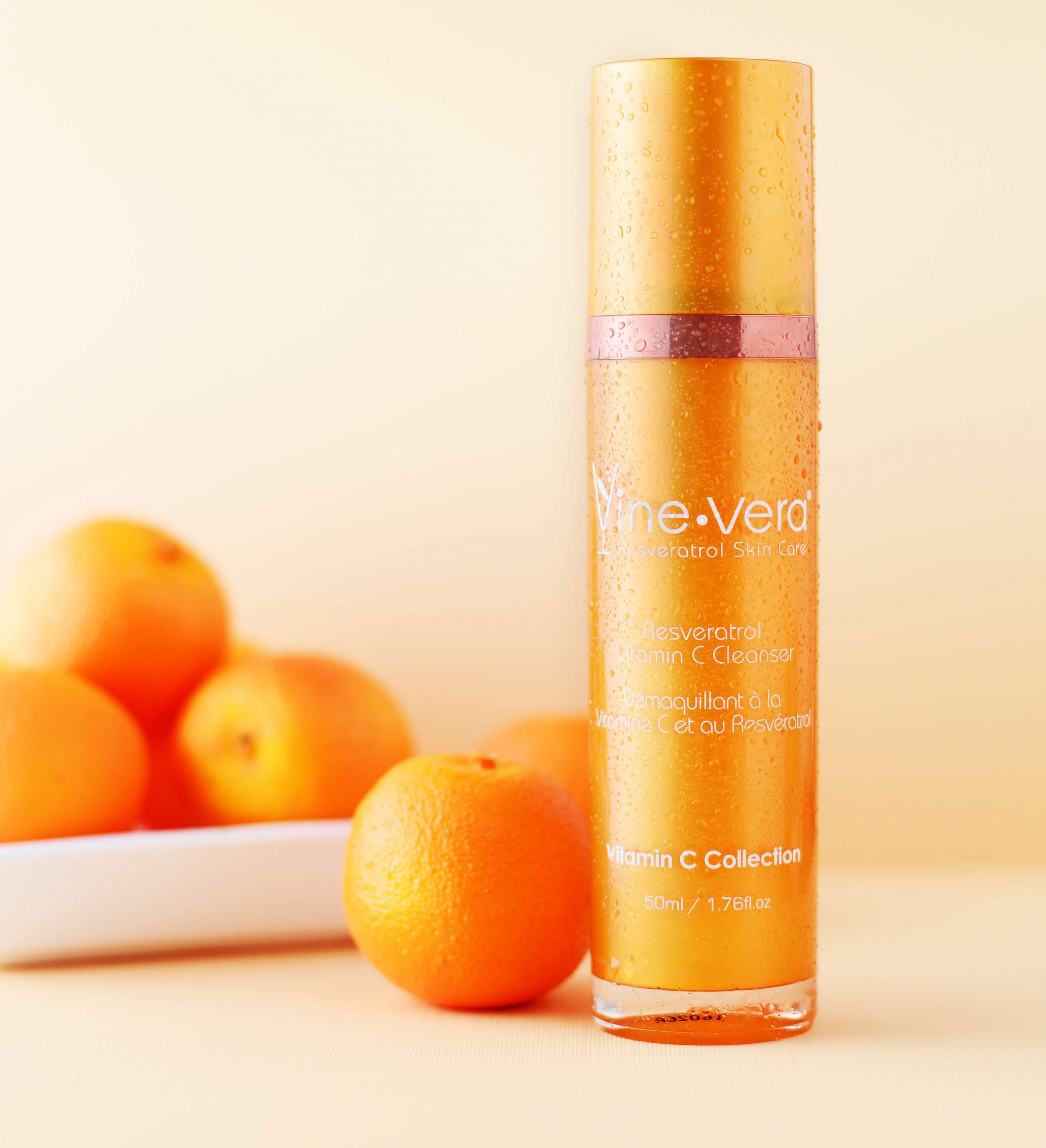 People with dry or sensitive skin can often get away with using a cleanser just once a day. However, those with oily skin usually need to cleanse twice daily.
A morning cleanse will clear away any excess oil that has built up overnight, along with any sweat that could also contribute to clogged pores. However, you don't want your AM cleanser to be too harsh or stripping. This will only encourage your skin to produce even more oil to make up for all of the moisture that your cleanser has removed. 
One of the best cleansers for kicking off an AM skincare routine for oily skin is Vine Vera's Resveratrol Vitamin C Cleanser. This formula contains a number of beneficial ingredients, with vitamin C and resveratrol being two of them. Both are powerful antioxidants. They'll help your skin cells to feel stronger and more fortified, which is exactly what they need to face the day. 
We've also included a small amount of lactic acid in this cleanser. It's a gentle alpha-hydroxy acid, meaning that it has a mild exfoliating effect. At the same time, it functions as a humectant, making it incredibly hydrating. 
Apply the Resveratrol Vitamin C Serum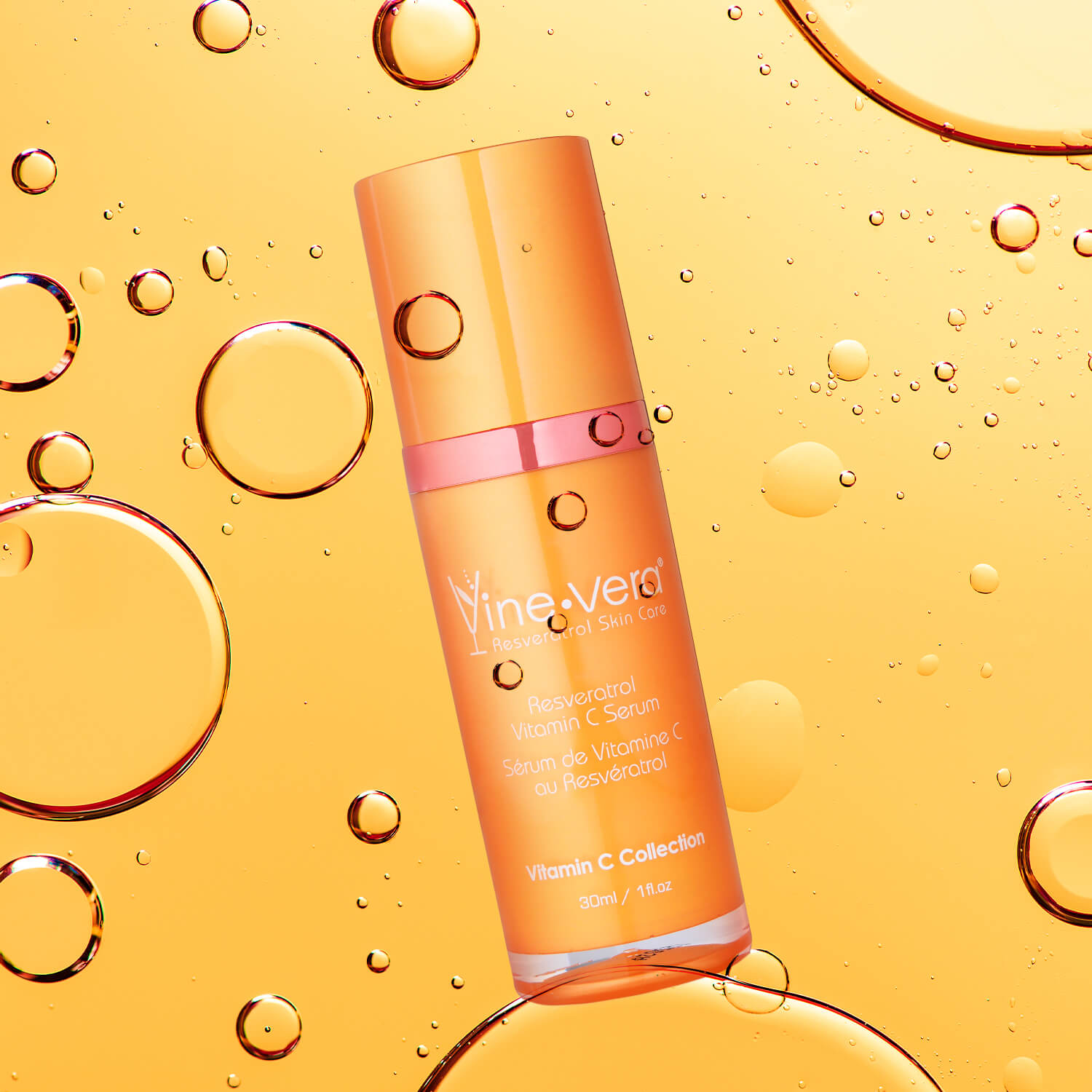 Vitamin C can work wonders on oily skin. While you may have started your routine with a vitamin C cleanser, cleansers don't remain on the skin for very long. This makes it worth adding in an additional vitamin C product to ensure that your skin fully benefits from all that the ingredient has to offer.
The best way to do this would be with a serum. They penetrate deeper into the skin than thicker products, and they're also lightweight enough to not cause clogged pores. 
When it comes to choosing a serum for an AM skincare routine for oily skin, our top choice would be the Resveratrol Vitamin C Serum from Vine Vera. Studies show that the ingredient is capable of reducing the look of inflammation in the skin, which is usually a precursor to breakouts. With our serum containing two forms of vitamin C, applying it in the morning will enable you to maintain a pimple-free appearance throughout the day.
Moisturize With the Chianti Morning Recovery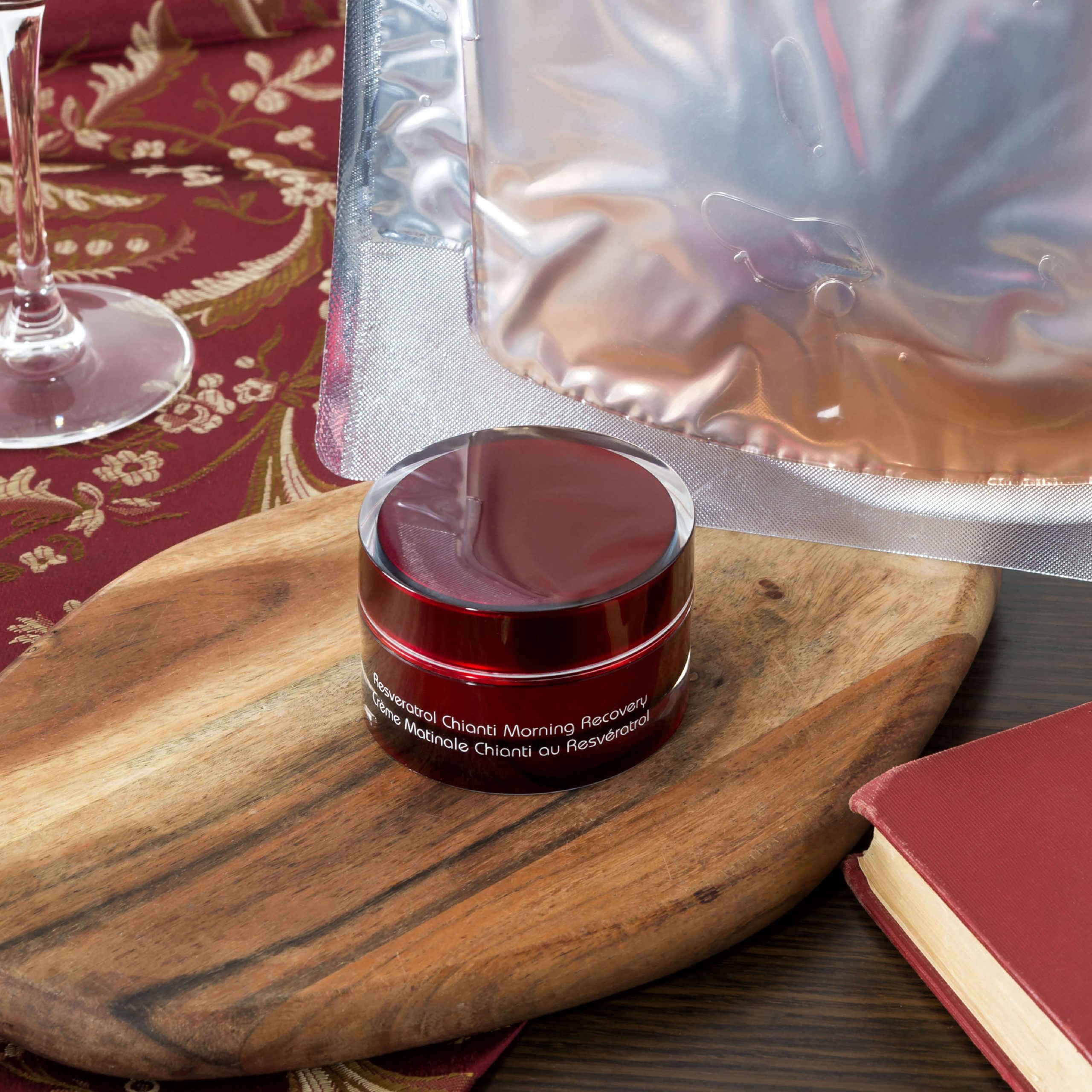 It's easy to understand why people with oily skin often choose not to moisturize. After all, their skin is already producing so much extra oil, so surely an additional moisturizer isn't needed?
Unfortunately, that assumption usually causes more harm than good. Water and oil are completely different compounds, and it's water that your skin cells need in order to function efficiently. Your skin may start to produce more oil if it doesn't have access to enough water, but this won't do much to quench thirsty skin cells – it'll just leave you feeling greasier.
So, to keep your complexion in balance, a good moisturizer is a must. It goes without saying that you need to seek out a lightweight formula so as to not clog your pores, and the Vine Vera Chianti Morning Recovery is perfect for this. 
Designed for AM use, this day cream moisturizes the skin with a blend of peptides. It's infused with aloe vera leaf extract too, which is an incredibly hydrating botanical. Apply this face cream in the morning and your skin should look soft and supple all day long.
Finish With the Resveratrol Cabernet Replenishing Moisture Cream SPF 30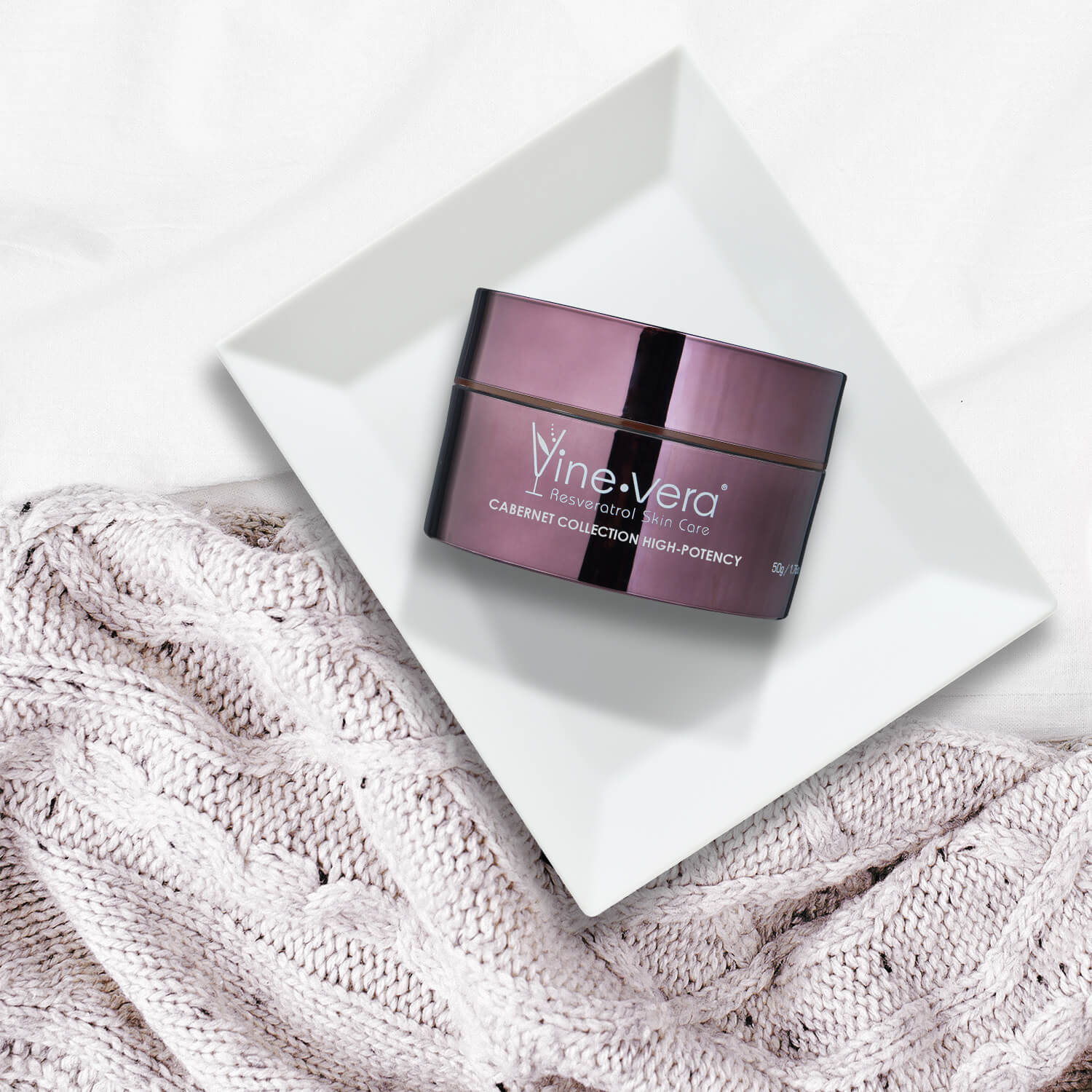 Studies have found that exposure to the sun's UV rays increases sebum production in the skin. This is why clogged pores and breakouts tend to be more common during the warmer months of the year.
A good sunscreen will not only help you to prevent the excessively greasy finish that the skin adopts when exposed to the sun, but it will also enable you to protect your skin from cancer, along with the appearance of accelerated skin aging.
Unfortunately, many sunscreens are too heavy for oily skin. Ideally, the formula that you use should be lightweight and oil-free, just like Vine Vera's Resveratrol Cabernet Replenishing Moisture Cream SPF 30. 
Since this product serves as both a moisturizer and a sunscreen, you could apply it as a standalone, meaning that you wouldn't need to apply a different moisturizer beforehand. Some people with oily skin benefit from the additional moisture boost, whereas others don't – it all depends on how oily your skin is. 
A PM Skincare Routine for Oily Skin
Once your skin has made it through yet another day, it's time to turn your attention to giving it what it needs to get through the night. Here's a simple 3-step PM skincare routine for oily skin:
Cleanse With the Resveratrol Cabernet Mousse Cleanser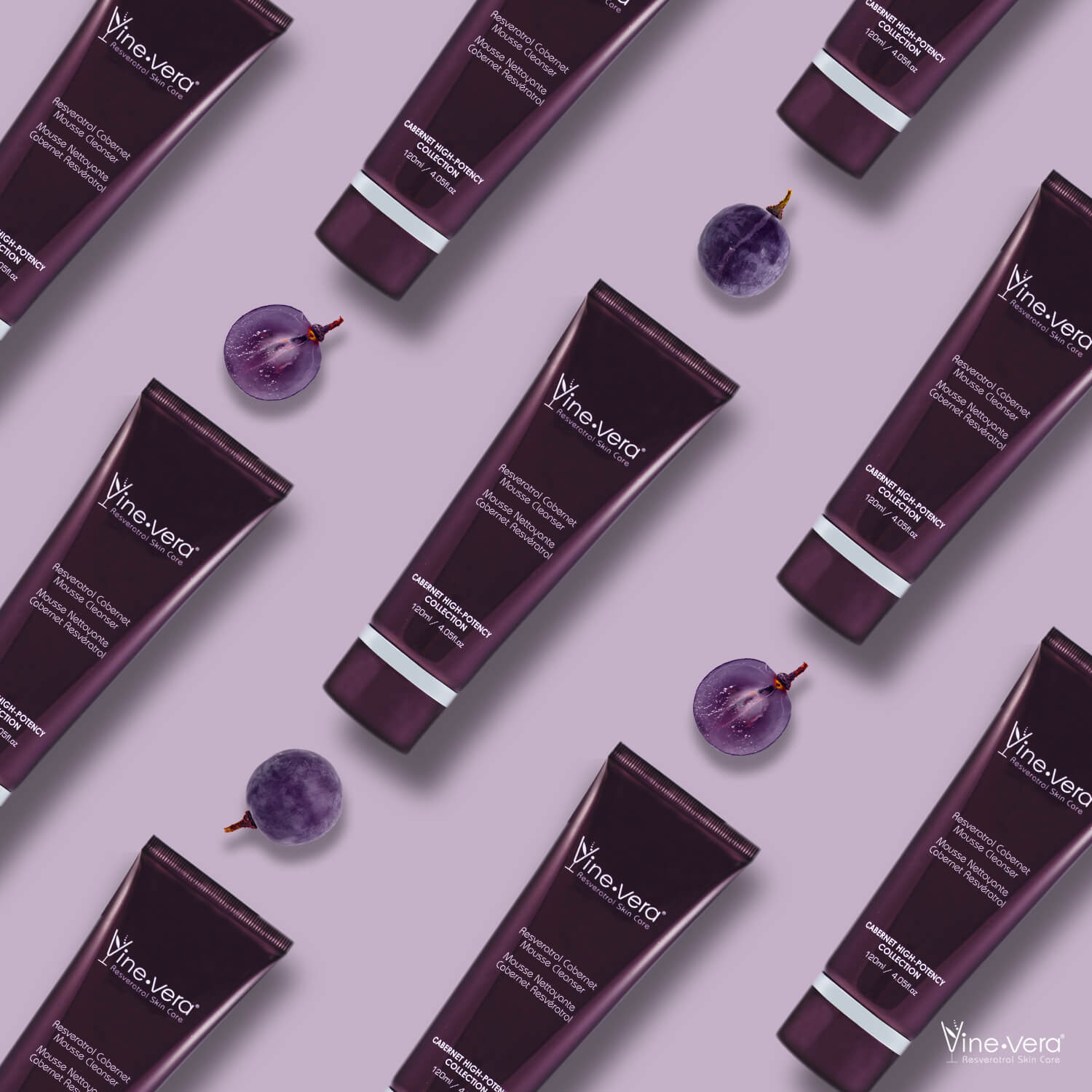 Mousse cleansers are fantastic for oily skin. The lather that they form is extremely effective at lifting away excess oil, dirt, and other impurities. This makes our Resveratrol Cabernet Mousse Cleanser the perfect way to start off your evening skincare routine for oily skin. 
In addition to cleansing your skin, our mousse cleanser will also provide plenty of hydration. As mentioned earlier, this is what your skin really needs at night. Between the humectant properties of glycerin and the complexion-boosting blend of amino acids, your skin will look plumper and dewier each time you rinse this cleanser off.  
Apply the Resveratrol Chianti Revival Serum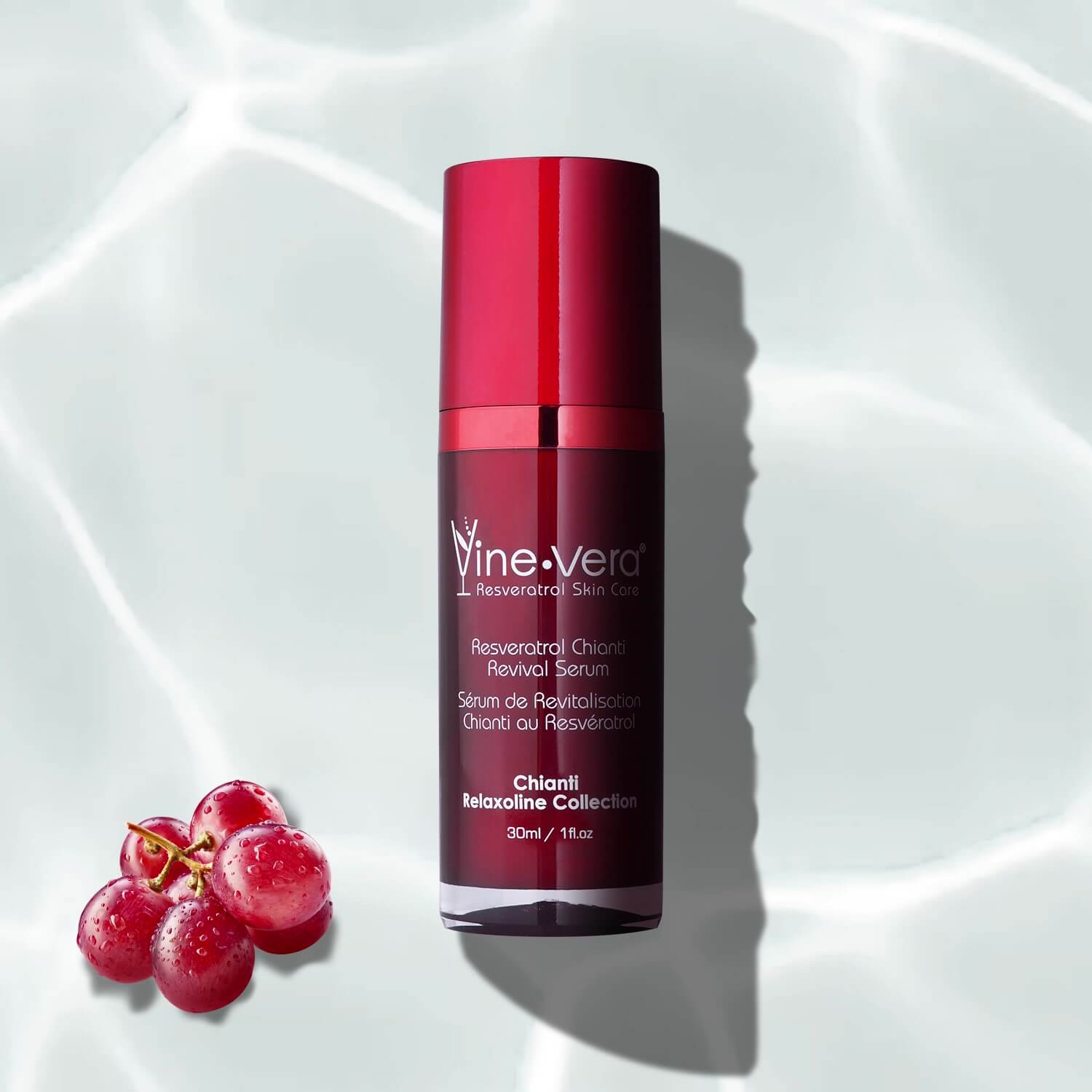 In order to leave your skin cells feeling supported as they work through the night to repair daily damage, vitamins and antioxidants are a must. The best way to treat your skin to these compounds is with a serum, and our Resveratrol Chianti Revival Serum boasts a long list of them. 
There are a number of ingredients in this formula that would be beneficial for oily skin. Licorice root extract and kojic acid help to fade the appearance of dark spots and discoloration. Oily skin is particularly prone to this due to all of the breakouts that it has to deal with. Meanwhile, witch hazel extract acts as an astringent. It minimizes the look of enlarged pores, which is another common issue with oily skin types. Once the witch hazel works its magic to leave your pore openings feeling constricted, you should notice that your skin looks less oily as a result.
Even better, the multiple peptides in this formula moisturize the skin while sodium hyaluronate provides lightweight hydration. We've infused this serum with vitamins A, C, and E too. Together, they'll keep your skin looking smooth, firm, and healthy.
Moisturize With the Resveratrol Vitamin C Moisturizer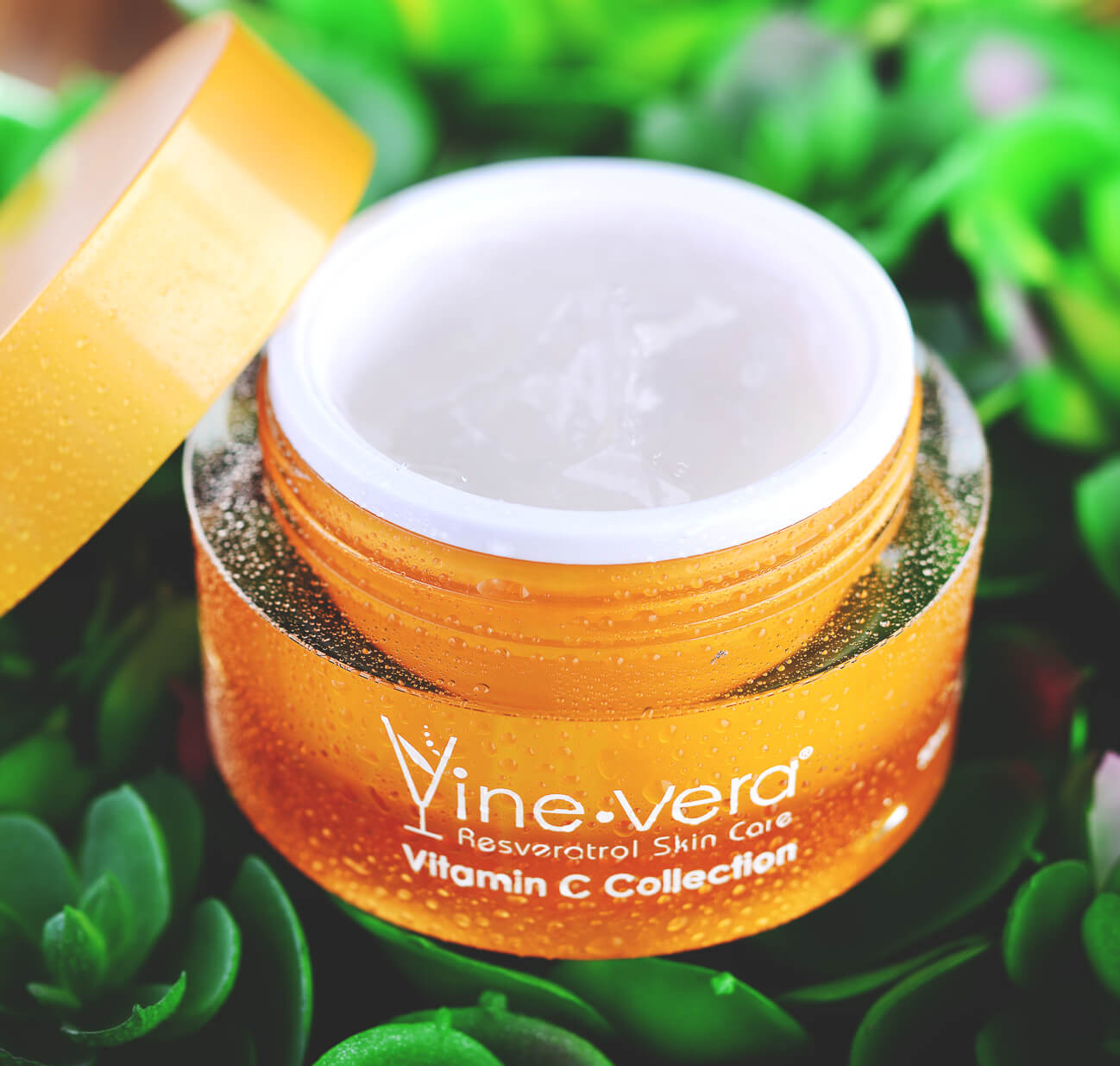 We've already shared a couple of vitamin C products that work well in a morning skincare routine for oily skin, but here's one that you can turn to in the evenings; the Vine Vera Resveratrol Vitamin C Moisturizer. 
Again, this formula boasts two forms of vitamin C, enabling your skin to double up on results. It's packed with other vitamins too, along with a potent cocktail of skin-loving botanical extracts. Chamomile calms the look of inflammation and irritation, white tea provides a plethora of antioxidants, and gotu kola firms the complexion while reducing the appearance of free radical damage. 
Although this cream contains a small amount of shea butter for its essential fatty acid content, it's a water-based formula. This means that it feels lightweight when applied. It won't weigh your skin down or leave you looking greasier. Instead, you'll wake up to skin that looks soft, matte, and glowy.
Perfect Your Skincare Routine With Vine Vera
It can sometimes be difficult to find good skincare products that are suitable for oily skin. If this is something that you've been struggling with, then you'll love Vine Vera's formulas. Not only will the products above help to reduce the look of shine and de-grease your appearance, but they'll also leave your skin feeling firm, smooth, and beautifully healthy.
Click here to browse more bestselling skincare products from Vine Vera.