Skin Care for Spring: 6 Top Tips
Posted on May 15, 2022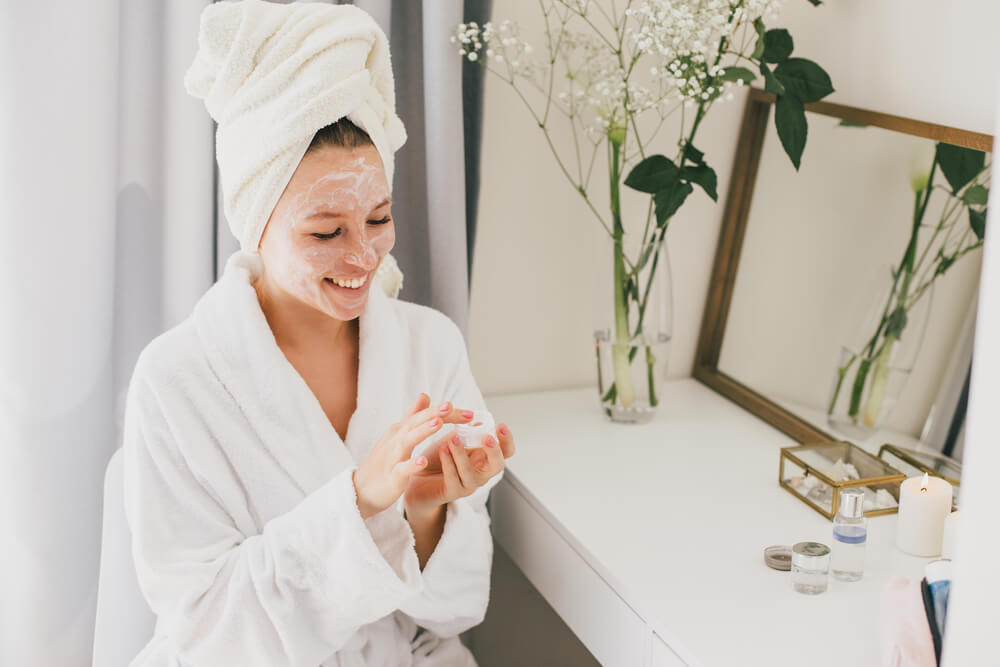 It's that time of the year when we finally get to keep our gloves and trench coats again, leaving them in the drawers until the end of the year for another cold and harsh winter. For now, it's springtime again, and the flowers, birds, and sunshine we've missed the past few months are out once more for everyone to enjoy.
You might be thinking, now that winter is finally gone, there's no more stressing over dry, dull skin that seems impossible to moisturize during the chilly months. Well, we hate to break it to you, but you'll still have a lot on your plate when it comes to caring for your skin during the transition to spring.
Although the weather is finally a bit nicer now, it doesn't mean it gets easier for your skincare routine. There's still a lot to be done, especially as your skin adjusts to the sudden change in temperature and humidity. Skin care for spring is no joke.
To help out, we at Vine Vera have rounded up some of our top tips for skin care for spring.
What Happens to Your Skin During Spring?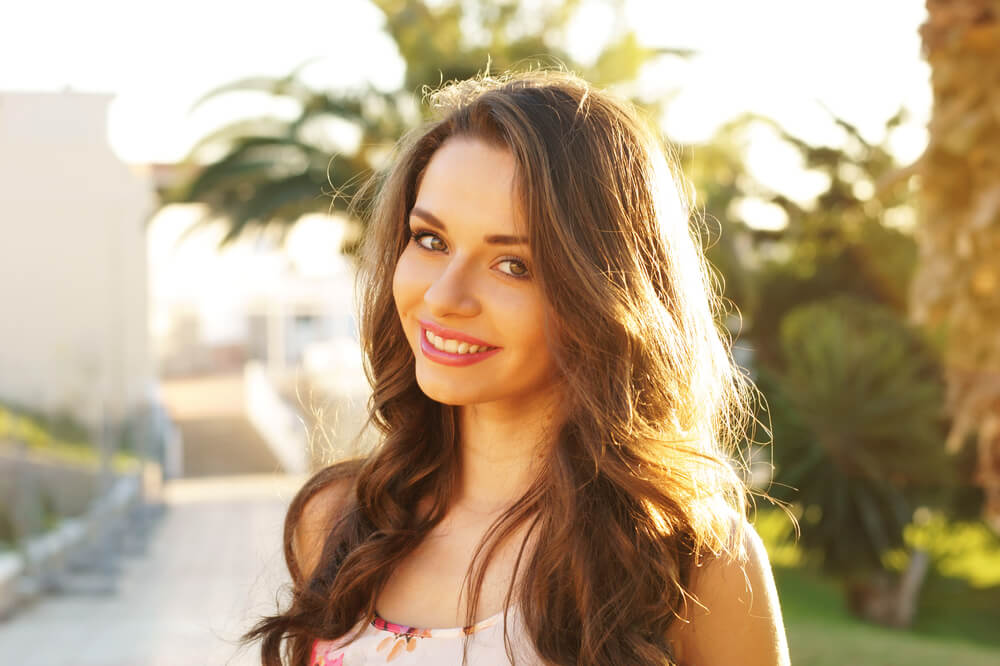 Many things change when the season turns from winter to spring. You'll start to trade in your usual hot cocoa for an iced latte, and dark, vampy lipstick will start taking a backseat while you abuse your favorite pink lip gloss.
But one of the biggest changes in your everyday life will be your skin care for spring. Like your clothing choices and makeup palettes, your skincare routine will have to adjust and adapt to the changes that come with spring.
Whereas the winter air was extremely cold and dry, there's a lot more humidity in the springtime. That means you won't have to stress out about constant dehydration in your skin as you did in the chilly months. This calls for a different kind of product line-up than you've been using for the past three months.
Springtime also means you'll be likely to go out with friends and family more often now than in the dead of winter. This calls for extra protection from pollution, UV rays, and allergies, lest your skin gets irritated by pollen or too much sunshine while you're outdoors.
How Vine Vera Can Help You Smoothly Transition into the New Season
Vine Vera's skincare collection will be an excellent addition to your skin care for spring thanks to its key ingredient: resveratrol. This antioxidant comes from the skin of grapes, bringing you closer to nature as you help improve the look of skin dullness and the appearance of lines and wrinkles.
Our innovative and intriguing wine-inspired skincare products are also excellent for moisturizing the skin (yes, you still 100% need to moisturize even if it's not winter anymore). This leaves your skin feeling soft and looking glowy and healthy. And dewy skin is perfect for spring!
Vine Vera formulas are combined with other natural ingredients to make your skin look even better. These include chamomile, seaweed extracts, green tea, glycerin, collagen, vitamin C, aloe vera, and more – all favorites among skincare lovers.
Not sure what products to switch to for the new season, or how to handle skin concerns specific to spring? Here are six of Vine Vera's top tips for skin care for spring:
1. Switch From Thick Creams to Weightless Moisturizers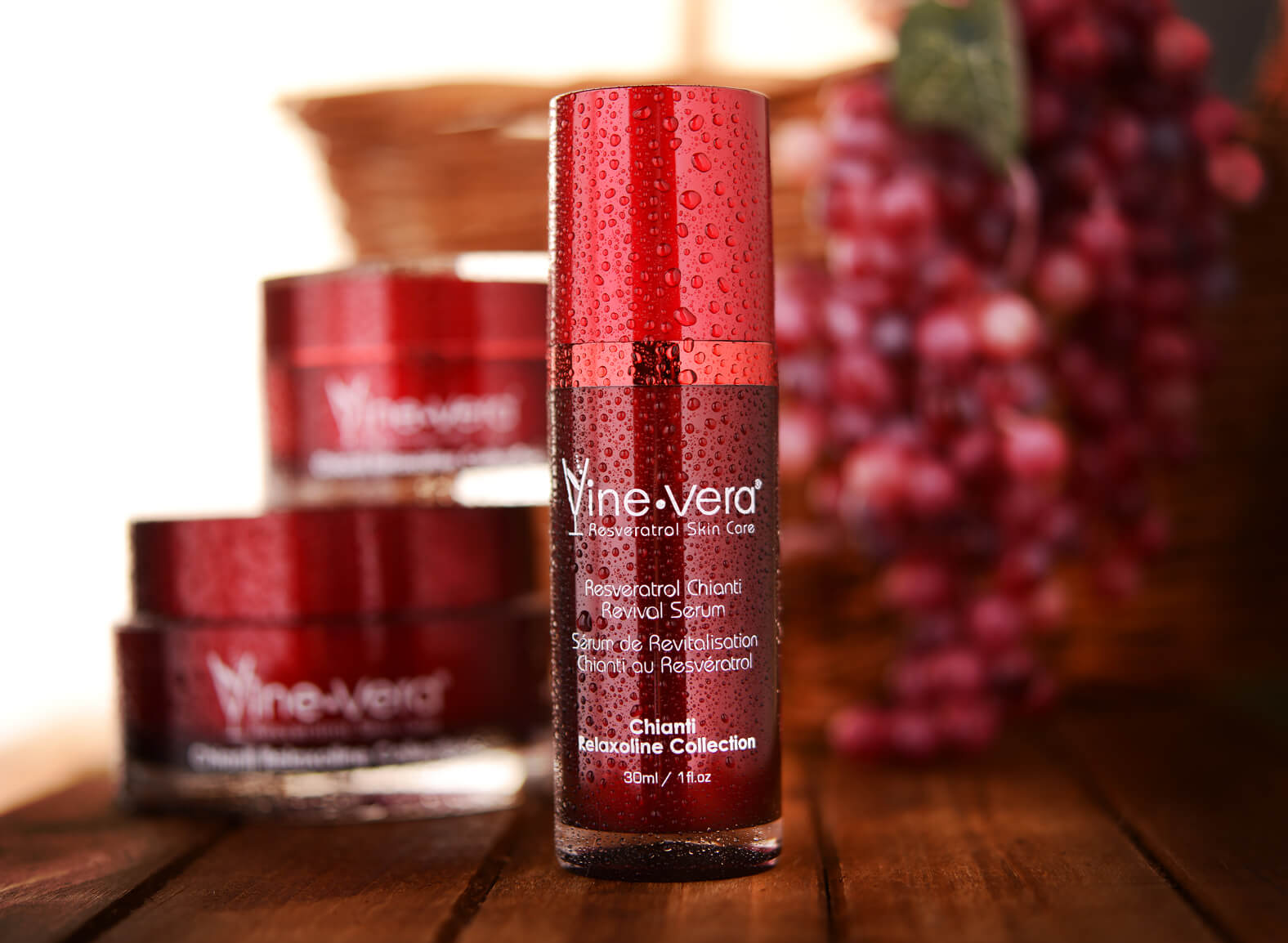 It made sense to use thick, ultra-moisturizing creams during the winter. The air then was extremely dry and probably sucked out the hydration from your skin. Moisturizing as intensely as possible was the only way to make it feel soft and conditioned again.
But you can't just continue using those uber-rich creams as we move into spring. The days are going to start feeling way warmer and more humid, so using the thickest moisturizers you have won't be necessary anymore.
So, the golden rule for skin care for spring is to use a light, breathable, fast-absorbing moisturizer. You'll be sweating more during the spring, and you don't want that to cause issues with pore-clogging when combined with a thick cream. Using a cream that's too rich can also make your face look extremely greasy in the spring.
One thing you can do to hydrate your skin without getting that heavy, greasy feeling is to layer your skincare steps. Instead of slathering on one thick, oil-rich cream, use two or more layers of thin, moisturizing products — like starting with a serum first, followed by a weightless moisturizer.
Try treating your skin to the Vine Vera Resveratrol Chianti Revival Serum. This serum contains sodium hyaluronate and resveratrol to alleviate the feeling of dryness in the skin, making your complexion feel softer and look more radiant. It also has vitamin C and peptides to reduce the appearance of wrinkles.
Then, follow up with the Vine Vera Resveratrol Vitamin C Moisturizer, a weightless and fast-absorbing cream that still keeps your skin feeling supple and smooth. Thanks to vitamins C and B5, it helps get rid of the look of skin dryness, leaving you looking nice and glowy.
2. Exfoliate Your Skin to Buff Away Dead Cells Left Over from the Winter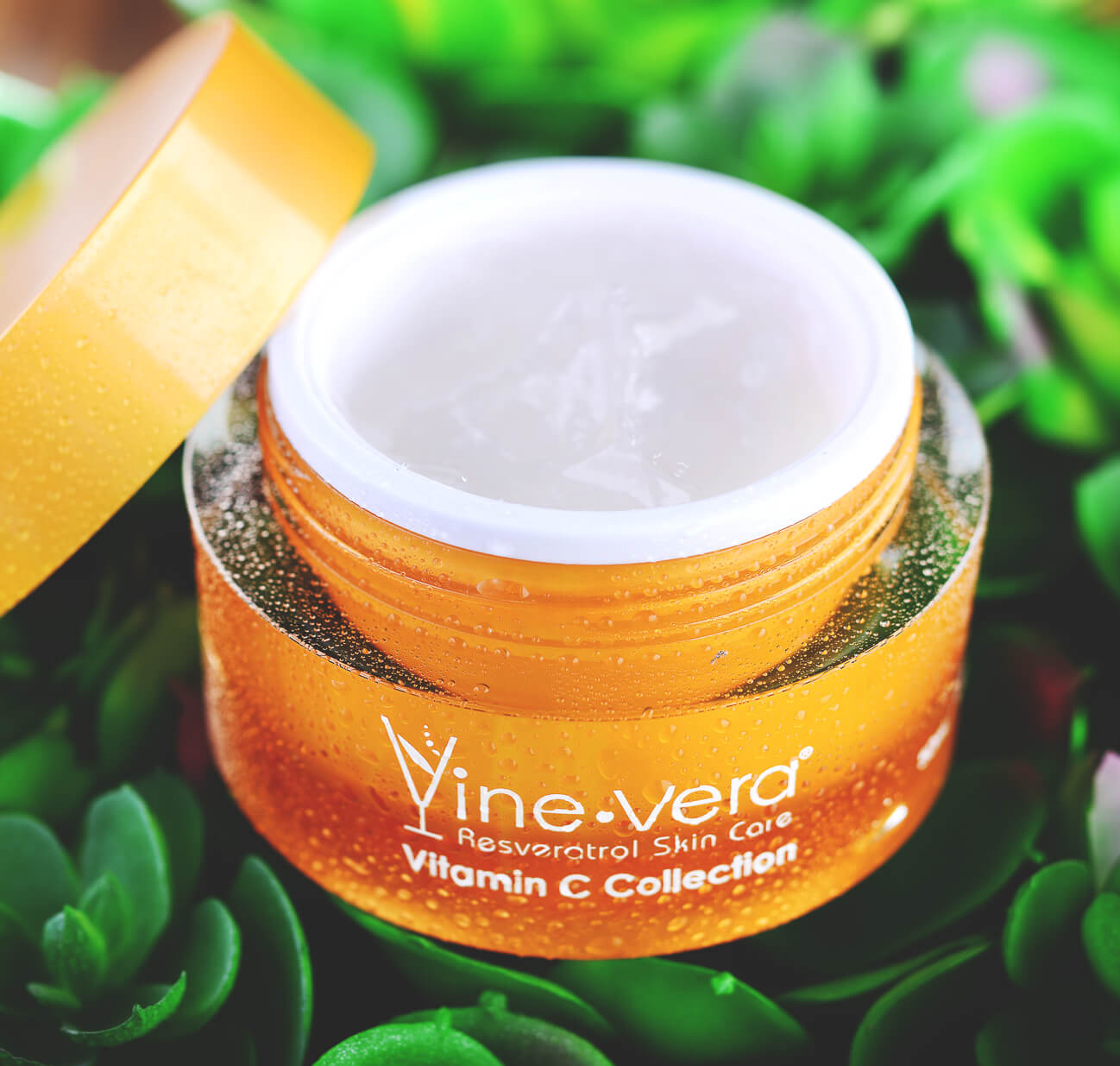 The biggest skin concern during the winter is dry skin. And with dry skin comes a dull and flaky complexion. This is due to the horrible combination of extremely cold weather and dead skin building up on our skin over time. The solution? Exfoliating once a week.
Exfoliation is the method of buffing away dead skin cells on the surface of your skin. Not only does this make your complexion look brighter and more radiant, but it also helps clean the skin thoroughly by getting rid of all stubborn dirt and debris.
People generally tend to avoid exfoliating during the winter because it can cause even more dryness in the skin. But now that the weather isn't so harsh, exfoliating peels should become a regular part of your skin care for spring.
You can exfoliate your skin using any type of scrub, like a damp washcloth or even a homemade sugar scrub. But to avoid harming your skin with an overly abrasive exfoliator, an expertly formulated peel is ideal. One of our favorites is the Vine Vera Resveratrol Vitamin C Peeling.
This cleansing exfoliating peel is terrific not just for washing makeup off your face, but for reducing the flaky appearance that might have been left over from winter. It also makes the skin look smoother, thanks to vitamin C, vitamin A, and resveratrol.
Because exfoliation can be drying on the skin, you should always follow up with a moisturizer right after using this peel. Be sure to use it only once a week so as not to over-exfoliate and irritate your skin.
3. Relieve Dry, Itchy Eyes That Come From Spring Allergies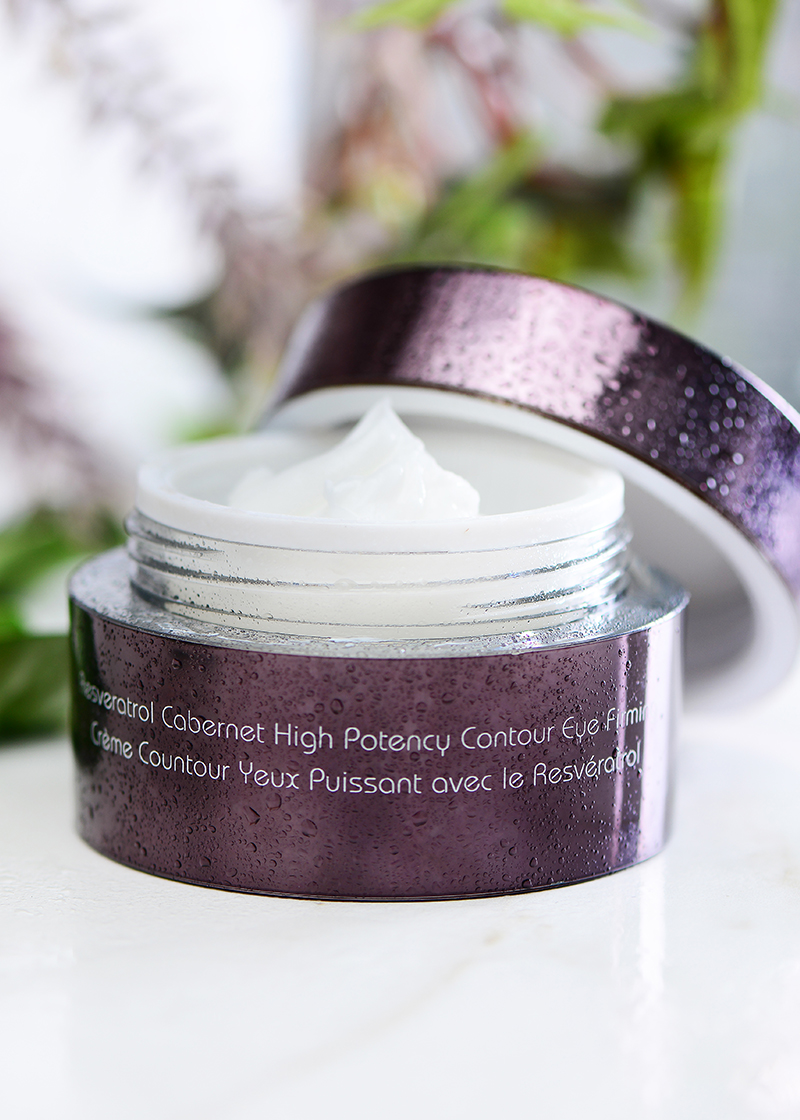 If you have sensitive skin and are prone to getting allergies, springtime can be stressful for you. Aside from struggling with sneezing and blowing your nose all day, spring allergies can cause itchy skin, especially around the eyes.
When your eyes get red and puffy because of allergies, they can get really uncomfortable. Sometimes, they'll look so red and flaky that you'll require medication from your doctor to help restore a calmer appearance. But most of the time, moisturizing your under-eyes properly will be more than enough.
We love the Vine Vera Resveratrol Cabernet High-Potency Contour Eye Firming for this. It's formulated with vitamin A and coconut extracts to moisturize undereye skin and relieve it from the dry and itchy feeling brought about by allergies.
And since it has caffeine, it also helps reduce the appearance of dark, puffy circles to make your under-eyes look brighter and more alive.
4. Don't Skip the SPF Now That You'll Be Going Out More Often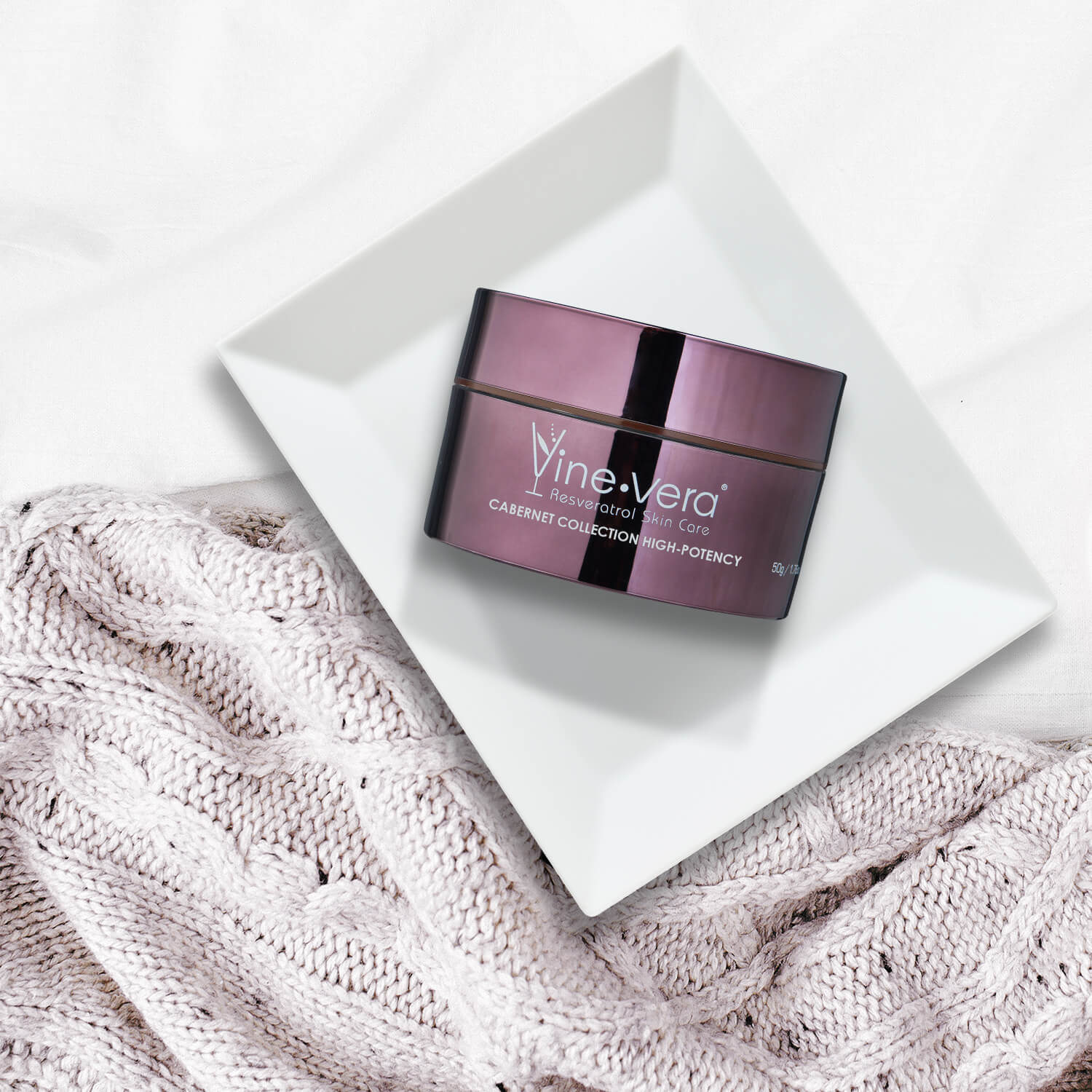 Now that you won't be freezing to death every time you head out the door, you'll likely make more plans to go out with friends or work at a café. And now that winter is over, the sun is going to shine a lot brighter than it used to.
While it's important to wear sunscreen throughout the year, it's even more crucial never to forget it when you're spending more time outdoors. You'll be more exposed to the sun and its harmful UV rays, which are known to speed up the development of wrinkles and age spots.
Give your skin extra protection while you're outside with the Vine Vera Resveratrol Cabernet Replenishing Moisture Cream SPF 30.
This cream contains many skin-loving ingredients, such as vitamins A and E, green tea, and resveratrol. Together, they work to smoothen the look of the skin and reduce the appearance of dark spots on your skin. And with the SPF component, it protects your skin from elements that can harm it.
5. Alleviate Dry Skin with a Thick, Luscious Night Cream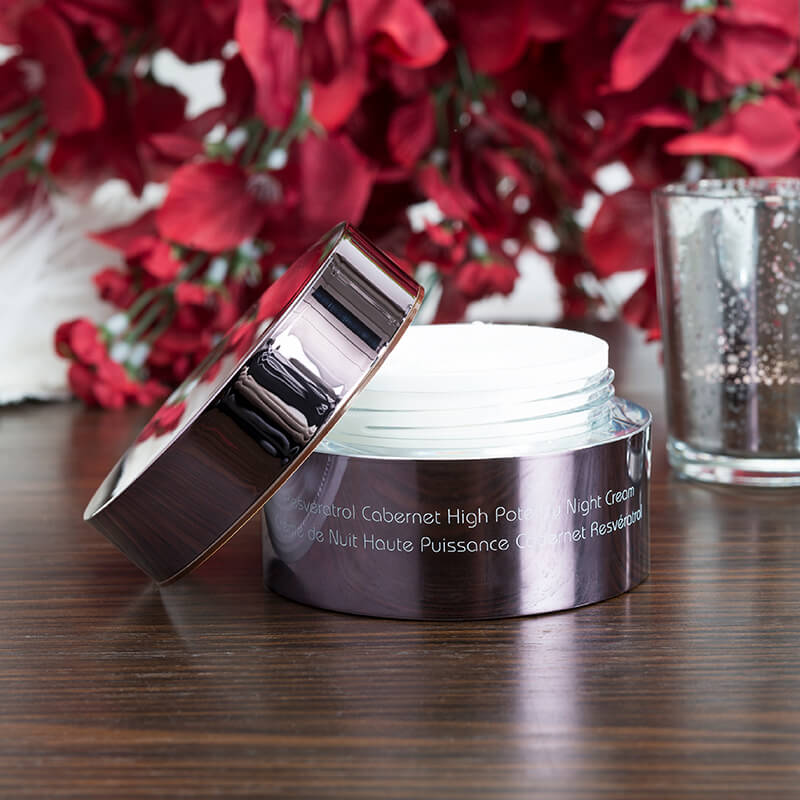 Just because it's springtime now doesn't mean your skin will suddenly go from dry to normal again. It's still adjusting to the new season, which means it can remain dehydrated like it was when it was colder. Moisturizers can help reduce this dryness and flaking, and even prevent it from coming back.
On nights when your skin feels extra parched and rough, treat it to a luscious mask and cream. The Pinot Noir Anti-Aging Luminating Face & Eye Mask is an awesome way to rejuvenate the skin's appearance.
It contains glycerin, resveratrol, wine extract, and collagen, which can lessen the appearance of fine lines while moisturizing the skin thoroughly.
Then, cap it off with a rich and luscious night cream, like the Vine Vera Resveratrol Cabernet High Potency Night Cream. It's a luxurious moisturizer that can alleviate skin dryness right away.
Like the mask above, it's an excellent cream for reducing the appearance of skin aging, from dark spots to fine lines. It's also super rich and creamy, so it's great for making your skin softer and more glowy. Don't forget to spread it along your neck and decolletage to make the most out of its intense moisture!
6. Spring Cleaning Time! Toss Out Your Old Products
Aside from wearing sundresses and frolicking in the garden, this season is also the time for spring cleaning. And while skincare products will drastically improve your complexion's appearance and overall feel during the transition to spring, cleaning out your skincare shelf will do wonders for it too.
This spring, check for products that have expired since the last time you used them and toss them out. Use this time to clean out makeup brushes as well — you don't want dirt and dust building up on your skin and breaking you out later on.
When you've cleaned out your collection of anything that might just harm your skin, you can focus on the tips above and start shopping for spring-friendly skincare products.
Still not sure what to get? Try looking through our bestsellers for the most popular options that tons of Vine Vera's loyal buyers can vouch for!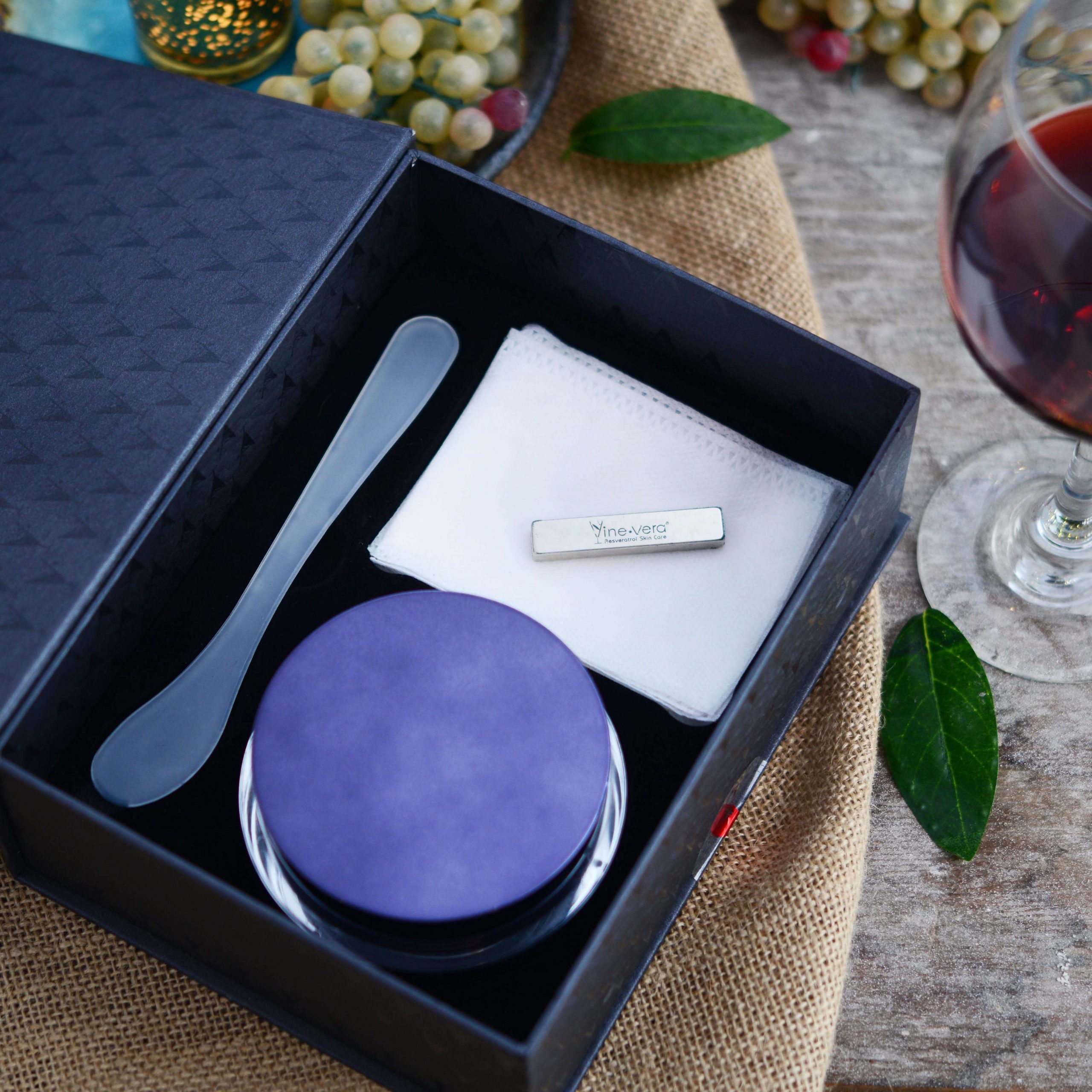 Conclusion
A new season means new clothes, new makeup techniques, and new plans to finally go out with friends again after the harsh winter forced us to stay cooped up indoors by the fireplace. But you can't forget about skin care for spring as well — another aspect of the season that calls for new things.
There are basic things you need to change about your skin care for spring, like focusing more on lightweight hydration and exfoliating treatments.
Then there are the additional steps you might want to undertake to keep your skin feeling happier and healthier, like tossing expired products and soothing the look of flaky, irritated under-eyes with the right products.
Just take our tips above to heart, and you'll be set with an awesome arsenal of products for skin care for spring. Not only will you be able to enjoy flowers blooming and the gorgeous sunshine that's finally out to play again, but your skin will look soft, moisturized, and radiant all spring!
Want to treat your skin to some exquisite new skincare? Check out Vine Vera's full range here.