8 Reasons to Try Vine Vera's Moscato Collection
Posted on December 30, 2021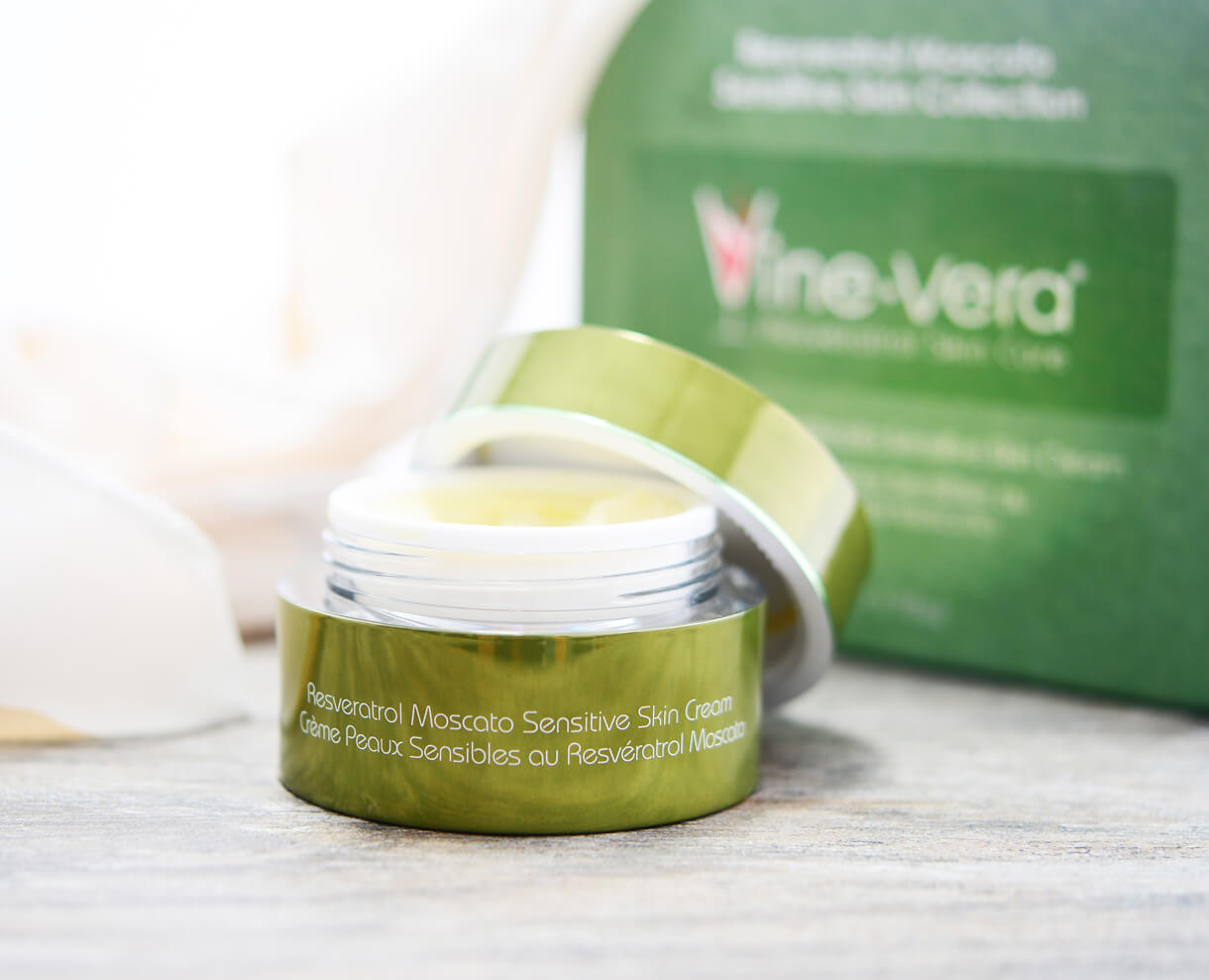 Skincare is self-care, and it's always exciting to find new gems and holy grails when you discover different products. However, it can be frustrating to find brands that do nothing for your skin. Worse, when you buy something that promises astounding results, only to have irritated skin afterward. You go through product after product with nothing to show for it other than an empty wallet. With the market growing at breakneck speed, where does Vine Vera's Moscato Collection fit in?
Here's the long and short of it: The Moscato Collection isn't like any other product line you've tried before.
Want to know why? Read on – you'll soon be convinced that this Vine Vera collection is the one for you.
Introducing the Moscato Collection
Vine Vera's Moscato Collection is a special skincare line with two products that are fit for even sensitive skin. Whether you experience sensitivity or not, you can reap maximum benefits from these superstars without having to worry about irritation. Here are the two products in the Moscato Collection:
Resveratrol Moscato Sensitive Skin Cleanser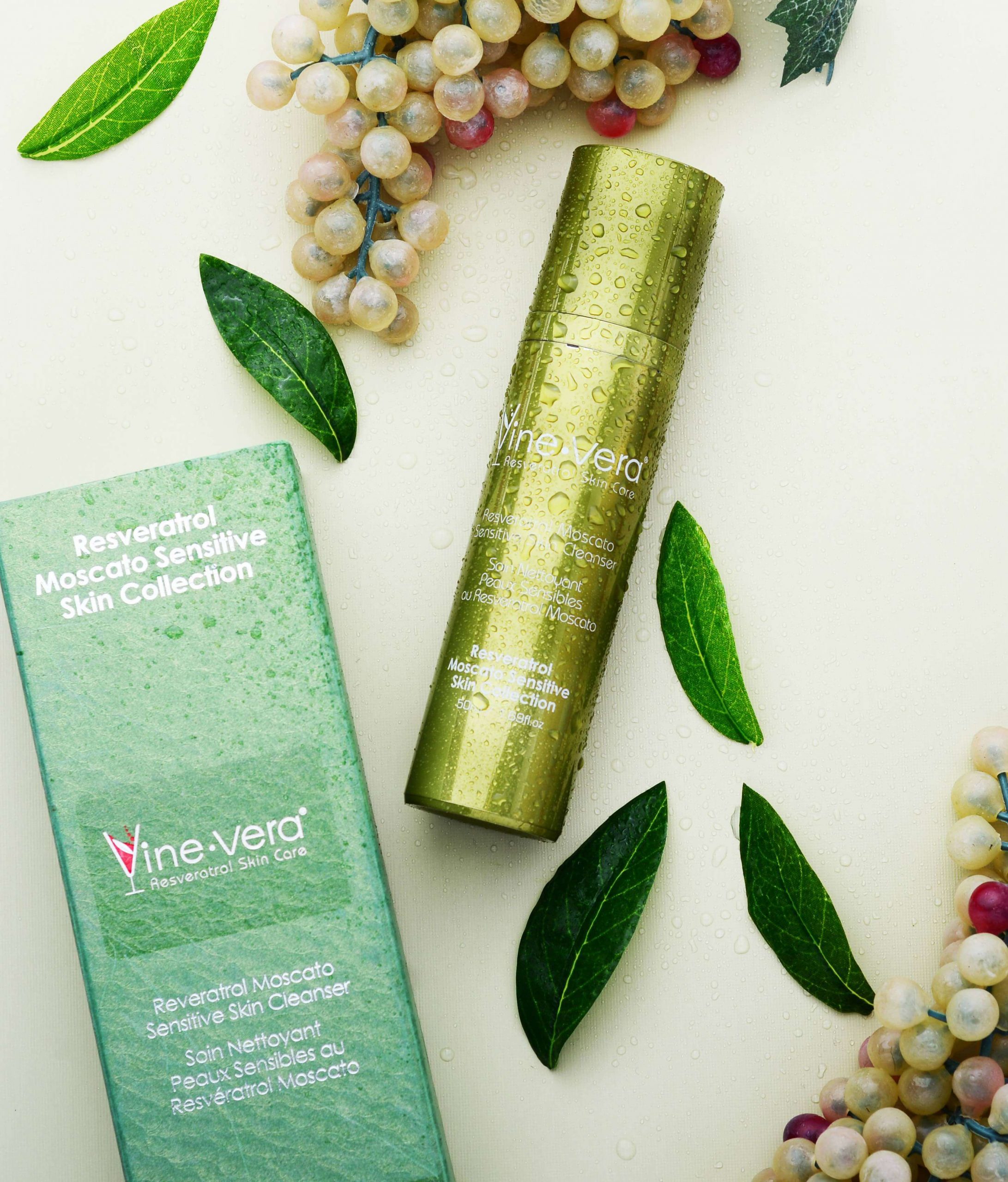 Some cleansers can leave your skin feeling dry and tight — two factors people often relate to cleanliness. However, the skincare industry has progressed, and your skin doesn't have to suffer just to be clean.
The Resveratrol Moscato Sensitive Skin Cleanser is specially designed and formulated to cleanse and condition your face without irritating. It has a gel-like texture that won't strip you of moisture, but will instead leave you feeling refreshed.
Resveratrol Moscato Sensitive Skin Cream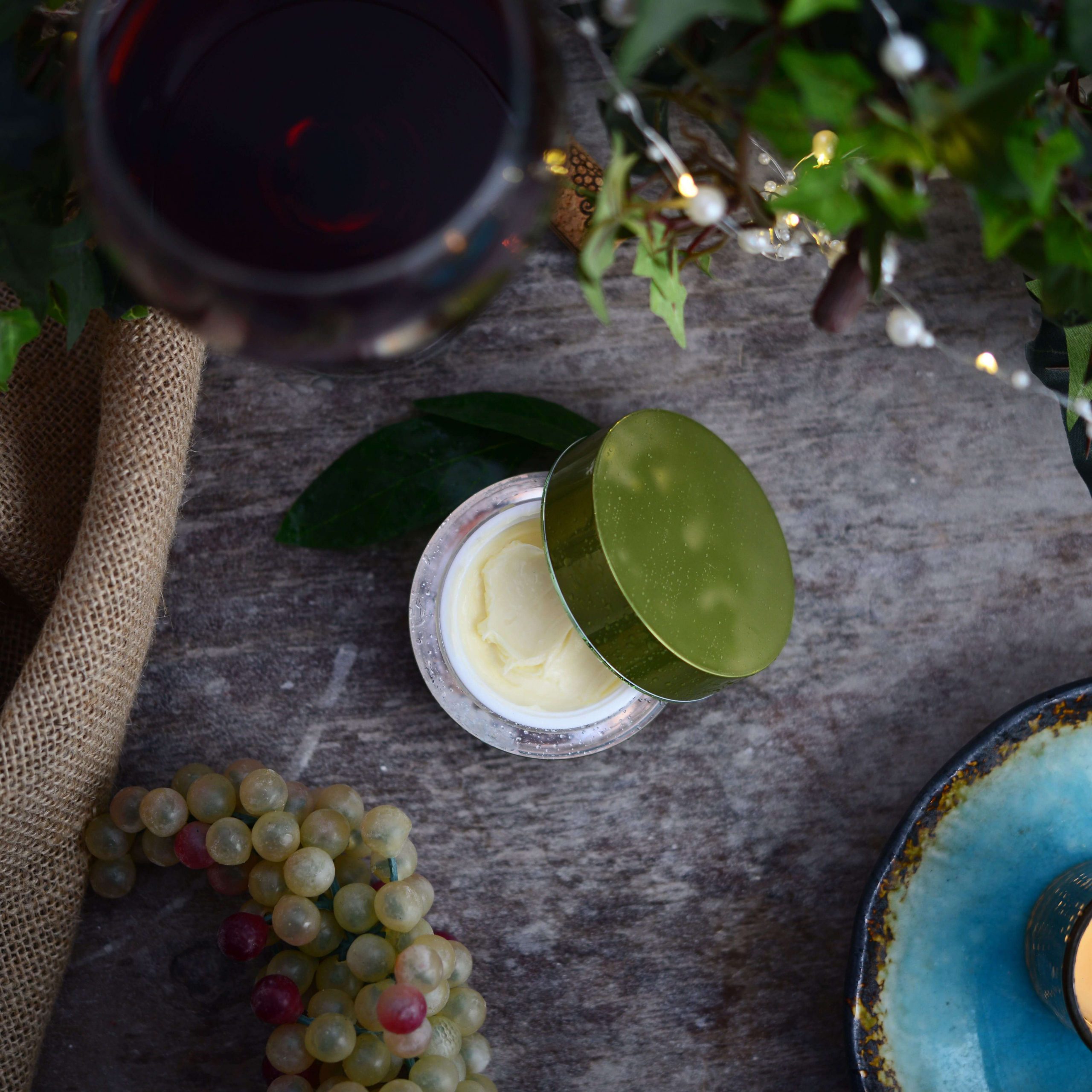 Like the cleanser, the Resveratrol Moscato Sensitive Skin Cream feels gentle on the skin. It doesn't contain any ingredients that will irritate your face, even if you have sensitive skin.
It gets even better…
This cream is soft and delicate, and it doesn't feel heavy or sticky on your face. It's also infused with rich ingredients that will leave your skin feeling and looking rejuvenated. In short, it's packed with benefits, all while feeling luxurious and gentle when applied to your face.
Why Should You Try Vine Vera's Moscato Collection?
Still not convinced? Challenge accepted!
Read on to find out why we're loving the Moscato Collection — and you will, too! — from skin benefits and product quality to Vine Vera's company principles!
Reduces the Visible Signs of Aging
You know what? Life is fun and exciting. As you grow older, you experience ups and downs, and you also get to learn, love, laugh, and cry. However, the passing of time can leave you with some not-so-nice marks in return.
The Resveratrol Moscato Sensitive Skin Cream is packed with ingredients that can reduce the appearance of aging.
Reduce the Appearance of Fine Lines and Wrinkles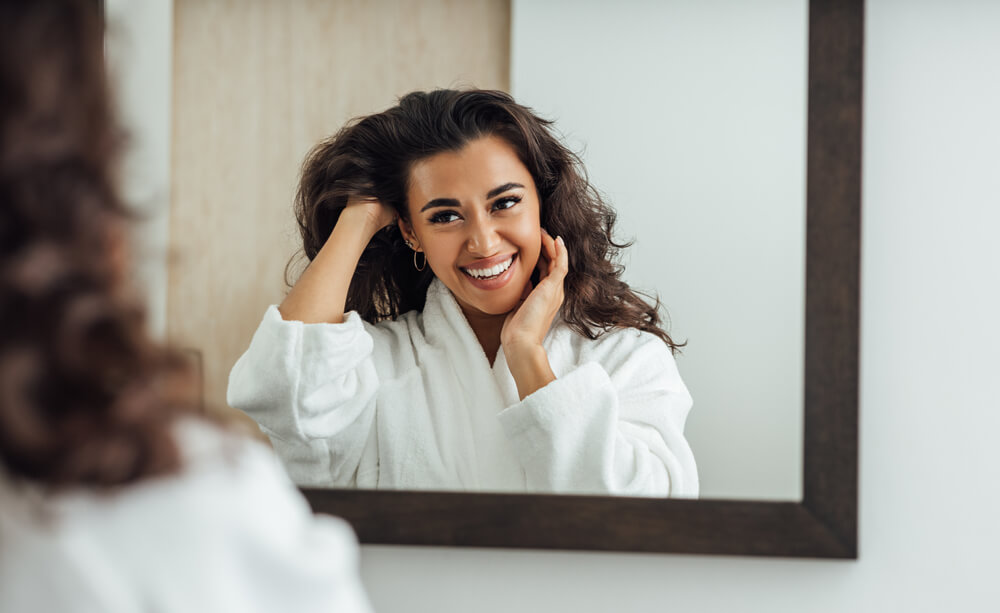 Emotions and facial expressions are both parts of our everyday life. Life would be quite bland without them, no? Communicating with the people around you would also be a lot more difficult. However, just like time, our facial expressions also leave marks on our skin as fine lines and wrinkles.
Lucky for you, the Moscato Collection can address that concern!
The Moscato Collection also contains the following ingredients that can smoothen the look of the skin to reduce the appearance of fine lines and wrinkles:
Caprylic/Capric Triglyceride

Squalene

Tribehenin

Dimethicone

Glyceryl Stearate
These hydrate your skin, making it feel full, plump, and healthy. In the process, they also smooth away the visibility of the lines on your skin, reducing the appearance of wrinkles.
Skin That Feels Soft and Rejuvenated
If you're like us, you want skincare products that leave you feeling rejuvenated. After all, skincare is self-care, and a routine wouldn't be complete without the sought-after rejuvenated look.
The Moscato Collection boasts powerful hydrating ingredients that can make your skin look plumper and healthier.
Maintain and Improve the Look of Your Complexion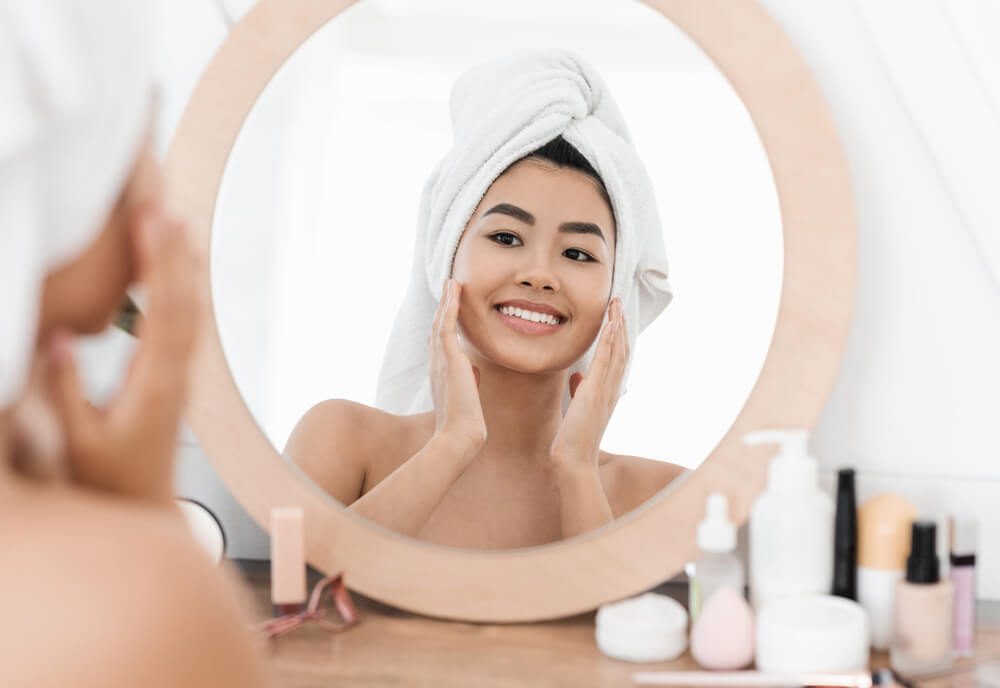 Some people misconstrue complexion as simply the color of their skin. But did you know that complexion also includes texture and quality? Luckily for you, Vine Vera's Moscato Collection also targets these skin concerns.
Tocopherol and Retinyl Palmitate, or Vitamin E and Vitamin A respectively, both help improve your skin complexion. Those two, combined with other powerful ingredients, can make it look and feel soft and smooth.
It gets even better:
The Resveratrol Moscato Sensitive Skin Cream also contains Tetrahexyldecyl Ascorbate. It's a form of Vitamin C proven to help reduce the appearance of dark spots and hyperpigmentation. 
Gentle on Sensitive Skin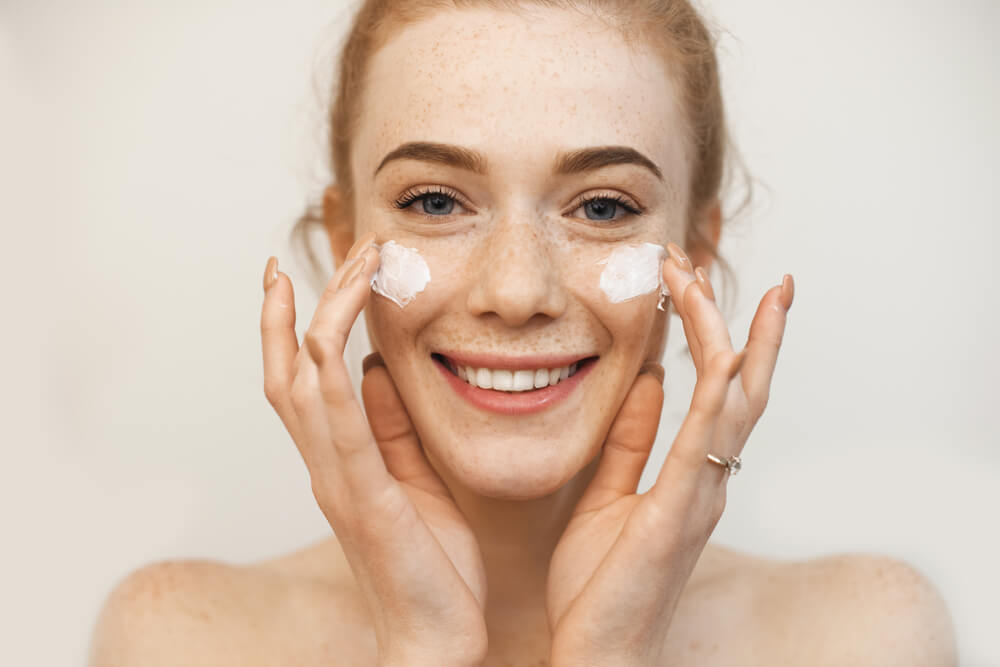 Vine Vera's Moscato Collection is perfect for different skin types. However, these products are specially made to cater to people with sensitive skin. You can now say goodbye to irritated skin!
There's more:
In addition to removing the threat of skin irritation, both the cleanser and cream will leave skin feeling calm. They contain Allantoin, Panthenol, and Acacia Decurrens/Jojoba/Sunflower Seed Wax/Polyglyceryl-3 Esters that soothe the look of the skin. 
You can rest assured that you'll get maximum benefits without feeling stings or irritation at all!
The Moscato Collection Feels Good on the Skin
It's one thing for skincare products to be gentle on all skin types. The Moscato Collection takes this to the next level by actually feeling good when you apply the products to your skin.
Vine Vera's formulation feels soft and luxurious. Who wants something extremely drying, heavy, or sticky? We sure don't.
Cruelty-Free and Made with Principle
The Moscato Collection is cruelty-free and tested and approved in the U.S.A. Additionally, the products have recyclable packaging!
We're one with you to make this world a better place to live in, and we abide by humane and sustainable ways of producing skincare products. With that in mind, you can rest assured that we have your best interests at heart, along with those of the environment.
How to Use the Vine Vera Moscato Collection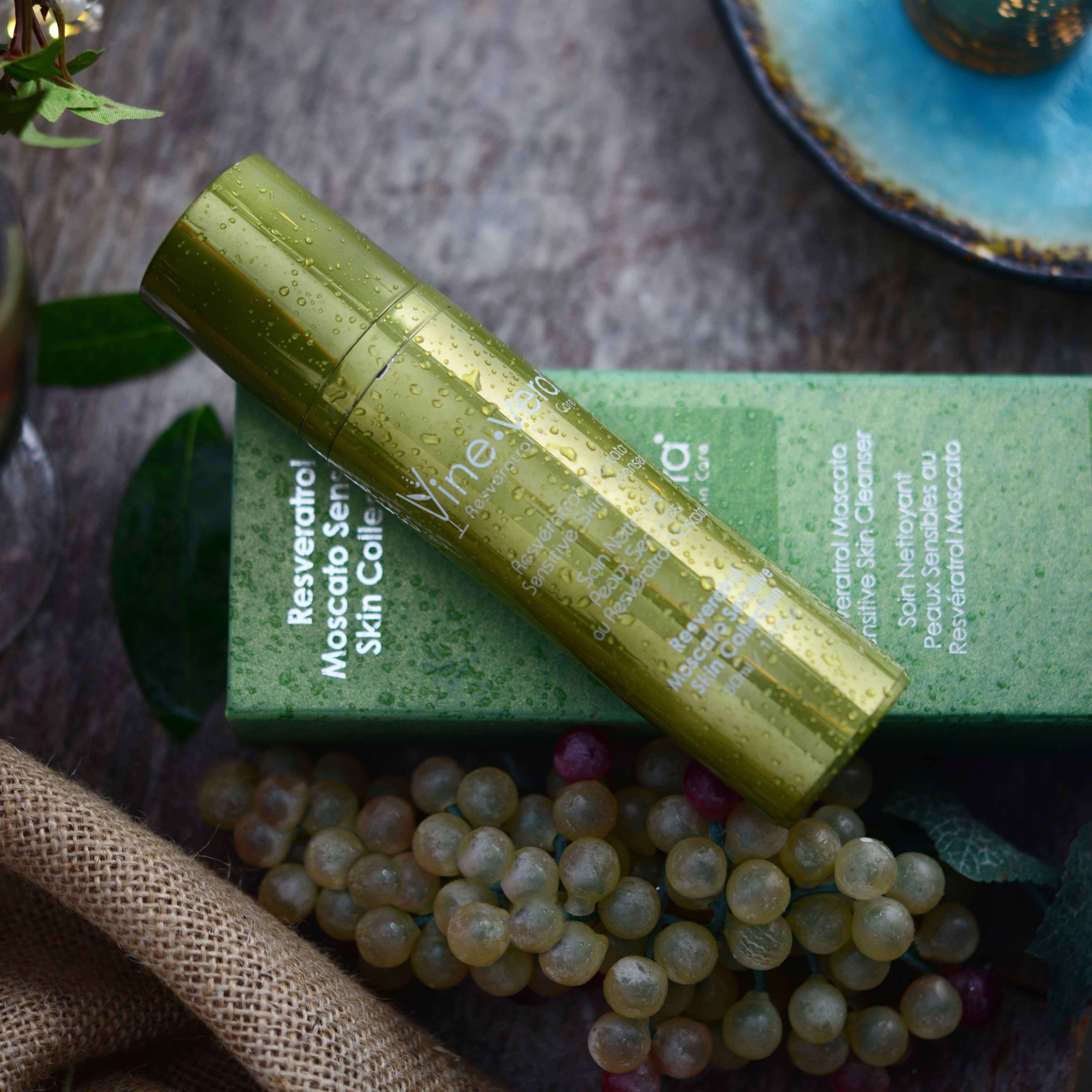 For best results, use both the Resveratrol Moscato Sensitive Skin Cleanser and Cream daily. You can use the cleanser every night or after your day ends. Use it as follows:
Apply the cleanser onto wet skin.

Massage it gently in a circular motion until you form a rich lather.

Afterward, rinse thoroughly.

Follow up with the Resveratrol Moscato Sensitive Skin Cream.
As for the cream, you can apply it twice a day, in the morning and evening. You can use it as follows:
Apply a generous amount after you've cleansed your face.

Massage the cream in a circular motion until it's fully absorbed.
Skincare routines vary per person, but you need to make sure that you meet the three essential requirements: cleanser, moisturizer, and sunscreen. The Moscato Collection already has the first two, but you should also use products to protect your skin from sun damage and the risks it poses. Look for something with at least 30 SPF, like the Resveratrol Cabernet Replenishing Moisture Cream or the Resveratrol Zinfandel Radiance Cream.
To Wrap Up
We understand the frustration that comes with trying to find the perfect skincare products for you. The hunt becomes even more challenging for those with sensitive skin because some products can be too harsh.
But don't fret!
Vine Vera's Moscato Collection will bring you the sweet benefits you want for your skin. The line contains two products, the cleanser, and the cream, and they're both packed with numerous benefits.