Gift Inspiration: The Self Care Gift Set From Vine Vera
Posted on February 28, 2022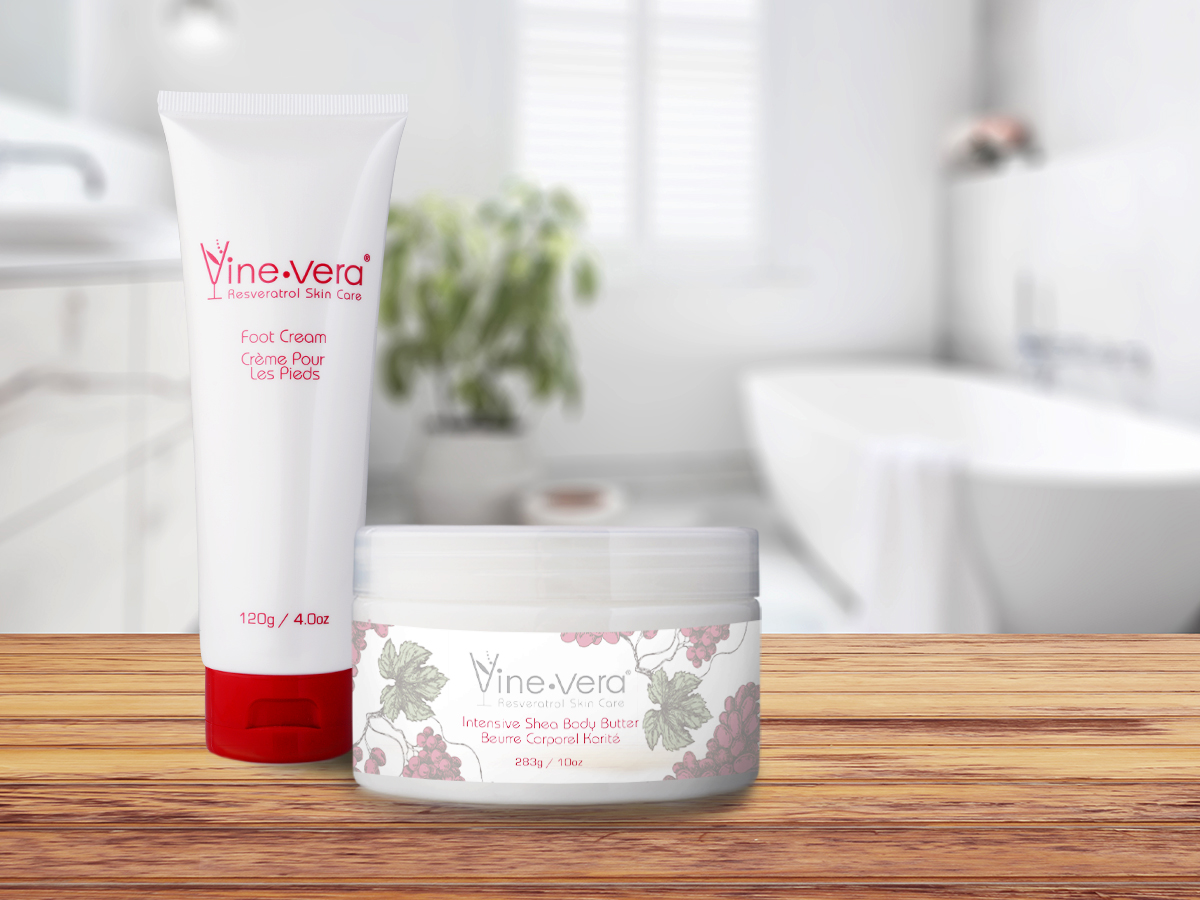 Need some gift inspiration? Here at Vine Vera, we have several gift sets available, each one put together for specific purposes. From the Vitamin C Power Set for people who are concerned about skin looking old, to the Refresh Gift Set for those who could do with skin that feels rejuvenated and detoxified, there's something for everyone.
However, today, we're going to be discussing our very special Self Care Gift Set. If you know of someone who deserves a little me-time, the Self Care Gift Set is perfect for them. Here's why:
What's in the Self Care Gift Set?
Not everybody enjoys a fussy, 15-step skincare routine (we know, it's hard to believe!). So, the Self Care Gift Set keeps things simple. It consists of just two products; the Intensive Shea Body Butter and the Vine Vera Foot Cream.
Let's take a closer look at each one…
The Intensive Shea Body Butter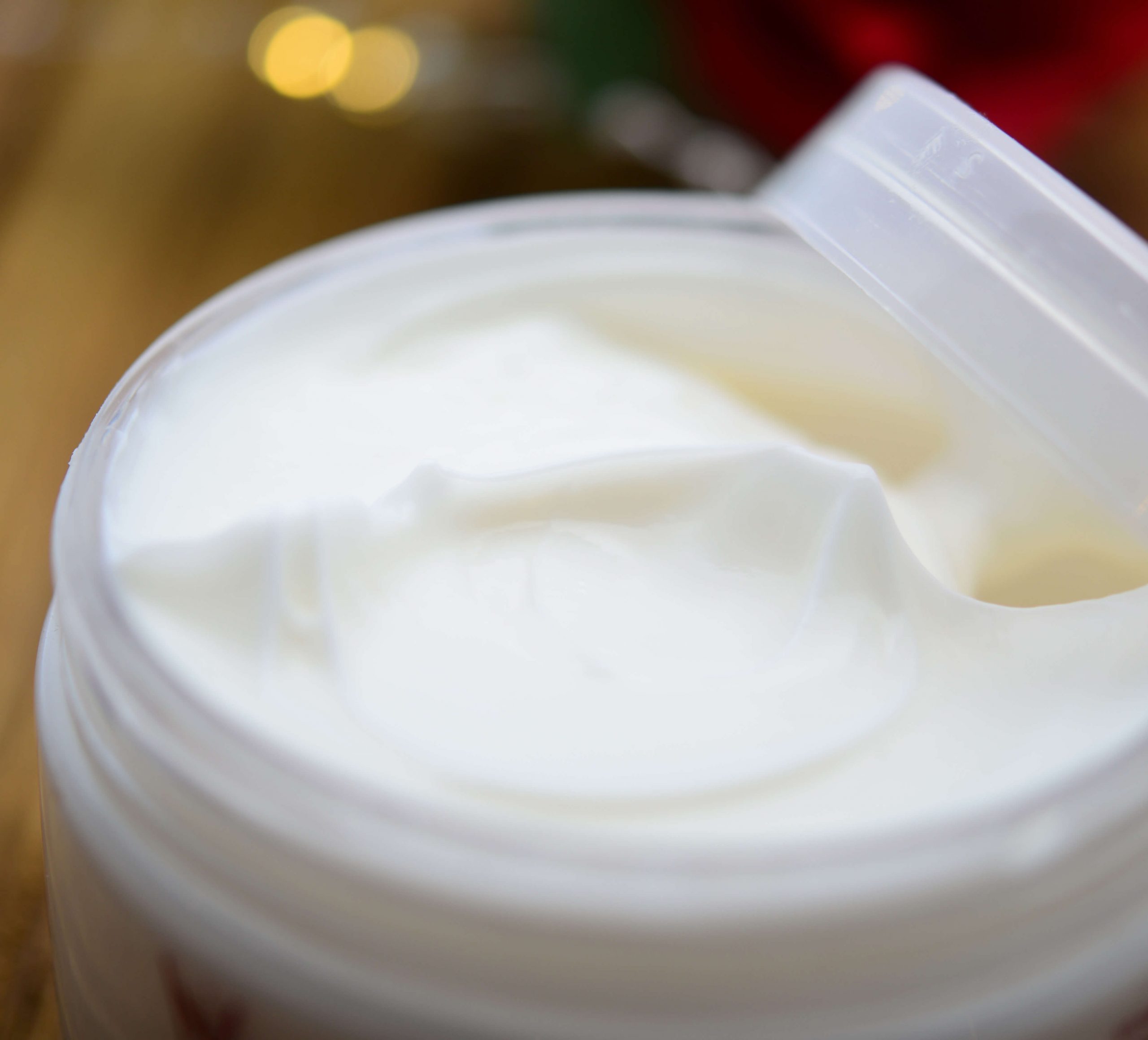 Our Intensive Shea Body Butter is pure decadence for the skin on the body. This is an area that is often neglected. So many tend to focus their skincare routines on their face, forgetting that their body needs some love too.
Well, this body butter from the Self Care Gift Set will give it just that.
Although it's rich and velvety in texture, it doesn't contain any overly heavy ingredients. As a result, your skin will drink it up quickly and it won't leave a greasy residue behind.
What's in the Intensive Shea Body Butter?
As you can tell from its name, one of the ingredients in this formula is shea butter. You've probably heard of this plant butter – it's a fat that's extracted from the nuts of the shea tree. It's a popular skincare ingredient for a few different reasons, with the main one being that it's incredibly hydrating. 
Take a look at many of the other body butters out there and you'll notice that they only contain a couple of beneficial ingredients. The rest are nasty fillers that shouldn't be going anywhere near your skin.
Well, that's not the case with ours, which is why our Self Care Gift Set makes for such a thoughtful gift. In addition to shea butter, our Intensive Shea Body Butter is also infused with safflower seed oil, jojoba oil, and sweet almond oil. You'll also find rose extract, aloe extract, cucumber extract, a potent selection of vitamins, and so much more in this buttery blend.
The Foot Cream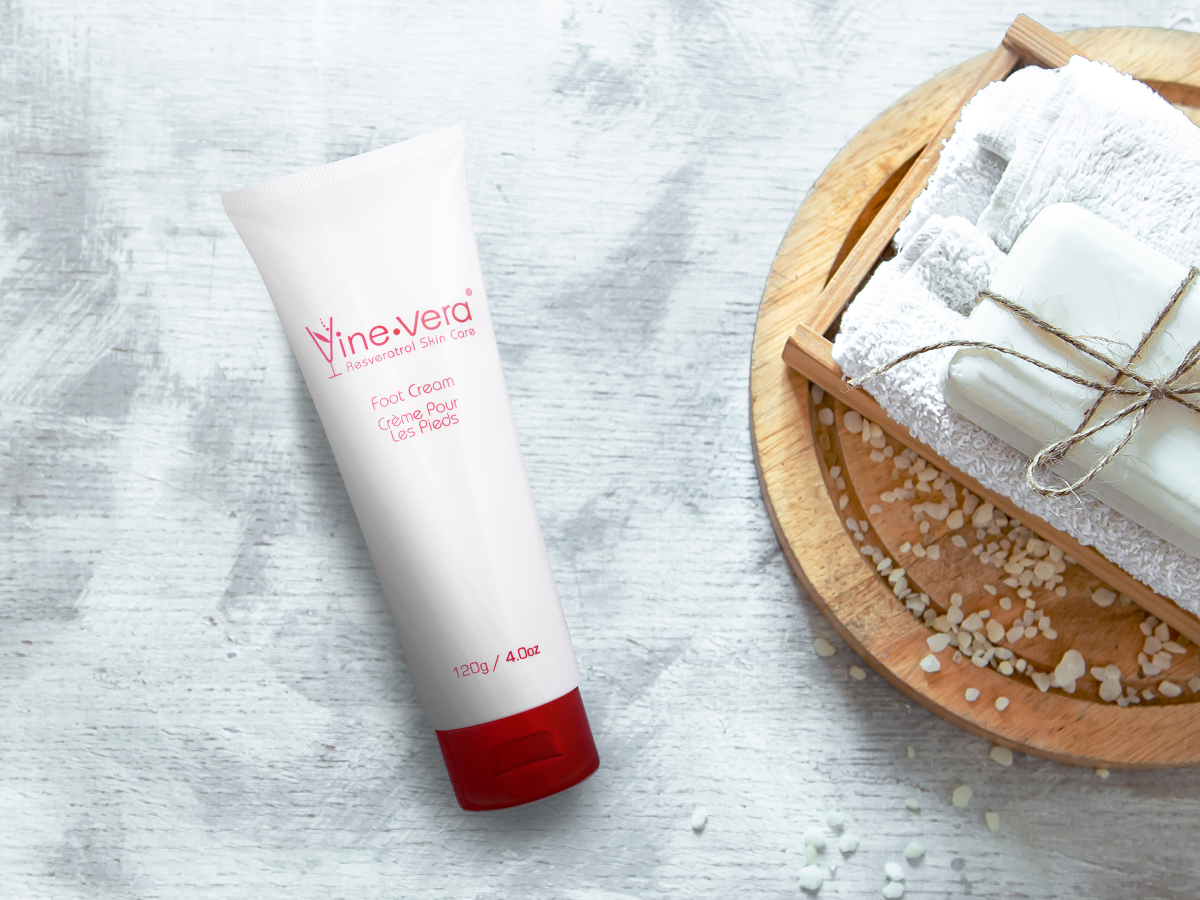 Now onto the second half of our Self Care Gift Set; the Foot Cream. Just about everyone's feet could do with some extra attention, and this blissful foot cream makes that easy.
Just like our body butter, this formula is pretty rich and buttery, yet absorbs quickly. The skin on the feet immediately feels noticeably softer and smoother each time this cream is applied. That's exactly what makes it so addictive! Even those who don't normally make time for foot creams choose to do so after giving this one a try. It really does feel exquisitely luxurious, which is why it's the ideal gift.
What's in the Foot Cream?
So, what did we put into our foot cream to make it feel so decadent?
Again, the key ingredient here is shea butter. However, we've also added a very special emollient to this formula called sucrose stearate. This natural ingredient instantly softens the feel of the skin. The same can be said of glycol stearate, which you'll also find in this blend.
Why have we chosen to use these lesser-known emollients, instead of the same ones that we used in our body butter?
Because the skin on the feet is much thicker and harder than the skin anywhere else on the body. It deals with a lot more wear and tear on a daily basis, so it has evolved to be much tougher. As a result, skincare products designed for the face and body likely won't do much to the feet. You need to use a formula created specifically for the skin here, which is why our Foot Cream is such a hit.
What's NOT in the Self Care Gift Set From Vine Vera?
While it's important to understand what's in a product that you're applying to your skin, it's just as important to know what isn't in it. Here's an example – parabens. These preservatives are extremely harmful, yet many skincare brands continue to use it in their products, even though there are so many safer alternatives out there.
Here at Vine Vera, all of our products, including the two in the Self Care Gift Set, are paraben-free.
They're also cruelty-free. We ensure that none of our products are ever tested on animals. In this day and age, there are so many better, and more ethical, options for safety testing.
How to Use the Self Care Gift Set From Vine Vera
Each of the two products in the Self Care Gift Set comes with usage instructions. However, to really maximize on the benefits that these products offer, here's how to use them:
Start By Cleansing and Exfoliating Your Skin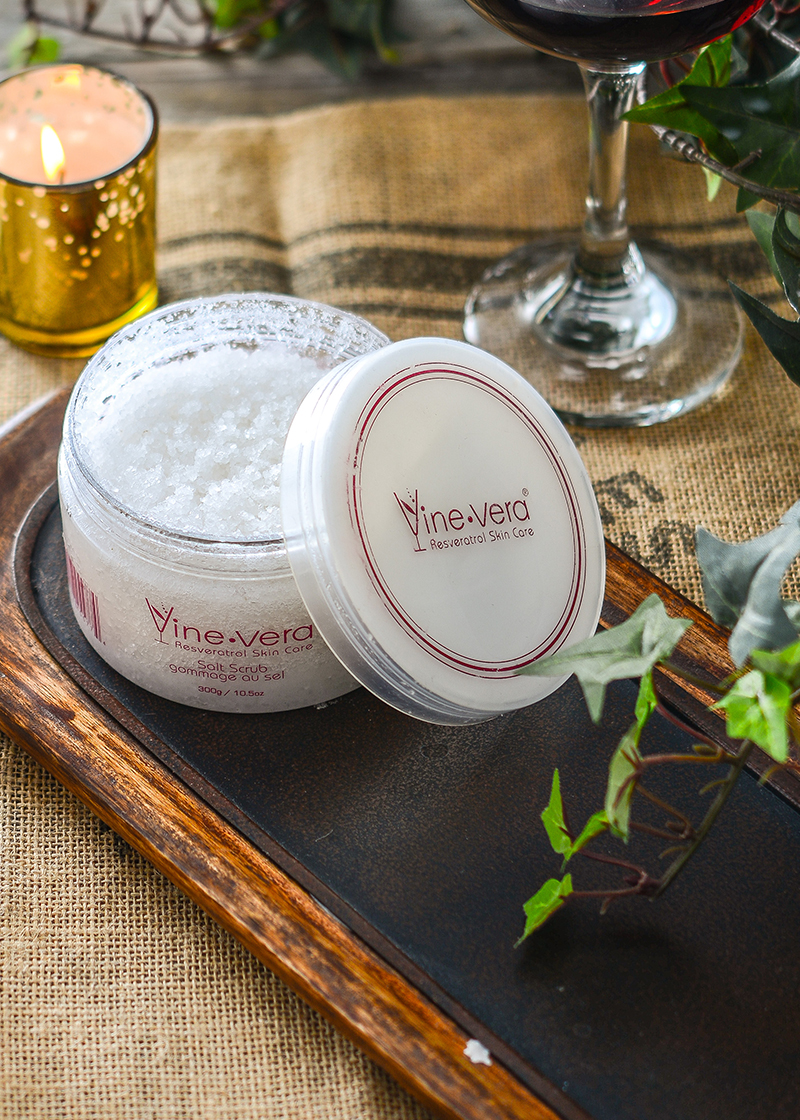 It's always important to wash the skin before applying any products to it. This clears away the dirt, oil, dead skin cells, and other gunk that's sitting over the top of your pores. Leaving this in place blocks the rest of your skincare products from properly penetrating into your skin, meaning that they won't have the same effect.
So, before using the Self Care Gift Set, give your skin a good wash. Focus on the areas that need some extra attention, from the backs of your knees to the soles of your feet.
To really clear your pores out, treat your skin to an exfoliation session too. We would recommend our Salt Scrub for this. It only contains a handful of ingredients, with its main components being sea salt, which exfoliates the skin, and resveratrol, a powerful ingredient that you'll find in most Vine Vera products.
Apply the Intensive Shea Body Butter
As soon as you step out of the bath or shower, lightly pat your skin down with a towel. However, don't completely dry your skin. That's right – your skin should still be damp for the next step. All you need to do at this stage is remove any excess water so that you're not dripping wet.
Why? Because this will give your skin some extra hydration. See – not only does our body butter add moisture into the skin, but it also forms a seal over the surface of the skin. This means that any moisture trapped underneath that seal won't be able to evaporate away. Instead, it'll soak its way down into your skin cells.
By leaving your skin damp before using the body butter, you'll be leaving extra water molecules on your skin. The body butter will trap these in, leaving you looking so much glowier.
Now, to actually apply the body butter, simply slather a generous amount onto your skin. Don't be afraid to go all out and use more than you usually would. After all, this is a gift to you and your skin! Give it the moisture that it has been craving.
Vine Vera recommends focusing the body butter on any areas of your skin that are feeling particularly rough or dry. For many people, this is the elbows and the knees. The skin here contains fewer sebaceous glands, meaning that it has a harder time keeping itself moisturized. So, give it the help that it needs!
Apply the Foot Cream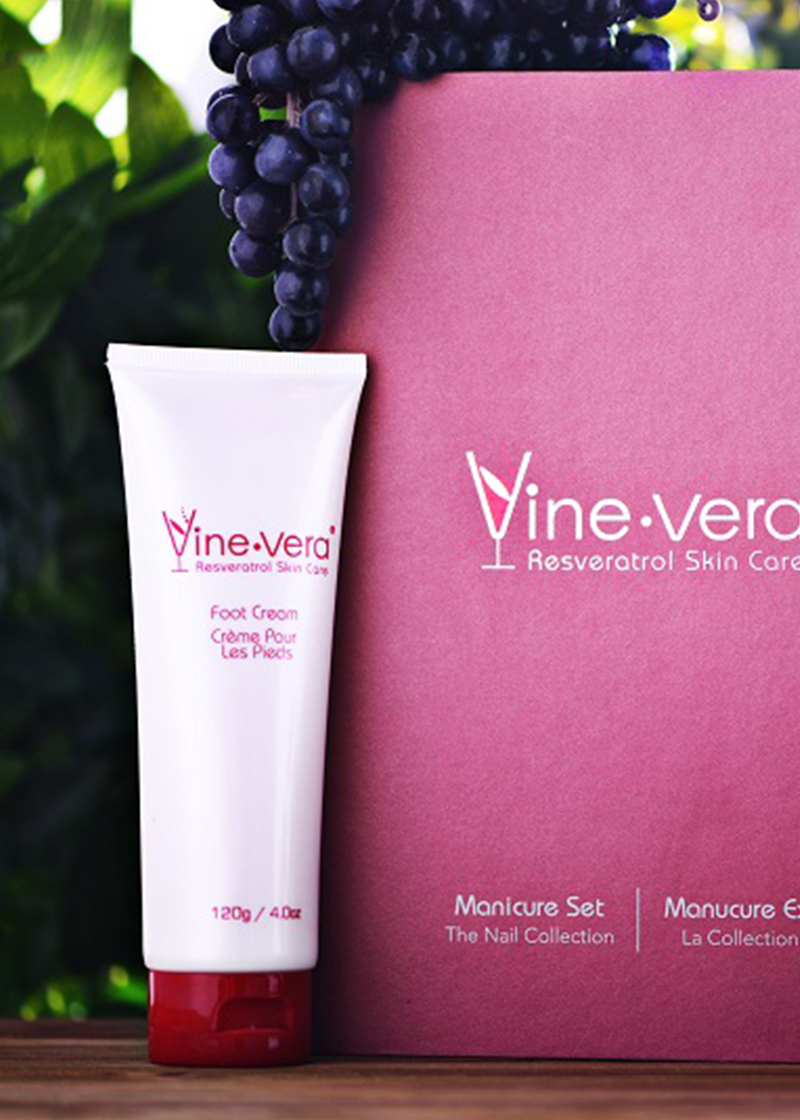 Make sure that you step out of the shower onto a clean towel, because your feet need to be clean before you apply the foot cream. If they're not, give them another quick rinse.
Just like the body butter, this foot cream will work best if your feet are slightly damp when you apply it.
Squeeze the tube to release a generous amount of the cream onto your hands. Then, rub this into your feet. Gently massage the cream in until it has been fully absorbed.
Apply a Hand Cream
Yes, you may have been using your hands to apply the body butter and foot cream, but this isn't enough. Your hands need some product of their own. For this, we would recommend our Travel Hand Cream. It's packaged smaller, so that it can easily be carried around in a bag. This is ideal for people who are always on-the-go.
Wondering if you can just apply the Foot Cream from the Self Care Gift Set to your hands as well?
For sure. However, it's worth noting that the skin on the hands usually experiences more daily damage than the skin on the feet. This is largely due to its extra exposure to UV rays. This is why the skin on the hands looks wrinkled faster than the skin anywhere else.
To tackle this, you need a hand cream with ingredients that'll diminish the look of aging, which you'll find in our Travel Hand Cream. However, if you don't want to purchase an additional product, then sure, using the Foot Cream as a hand cream won't cause any harm!
How Often Should the Self Care Gift Set Be Used?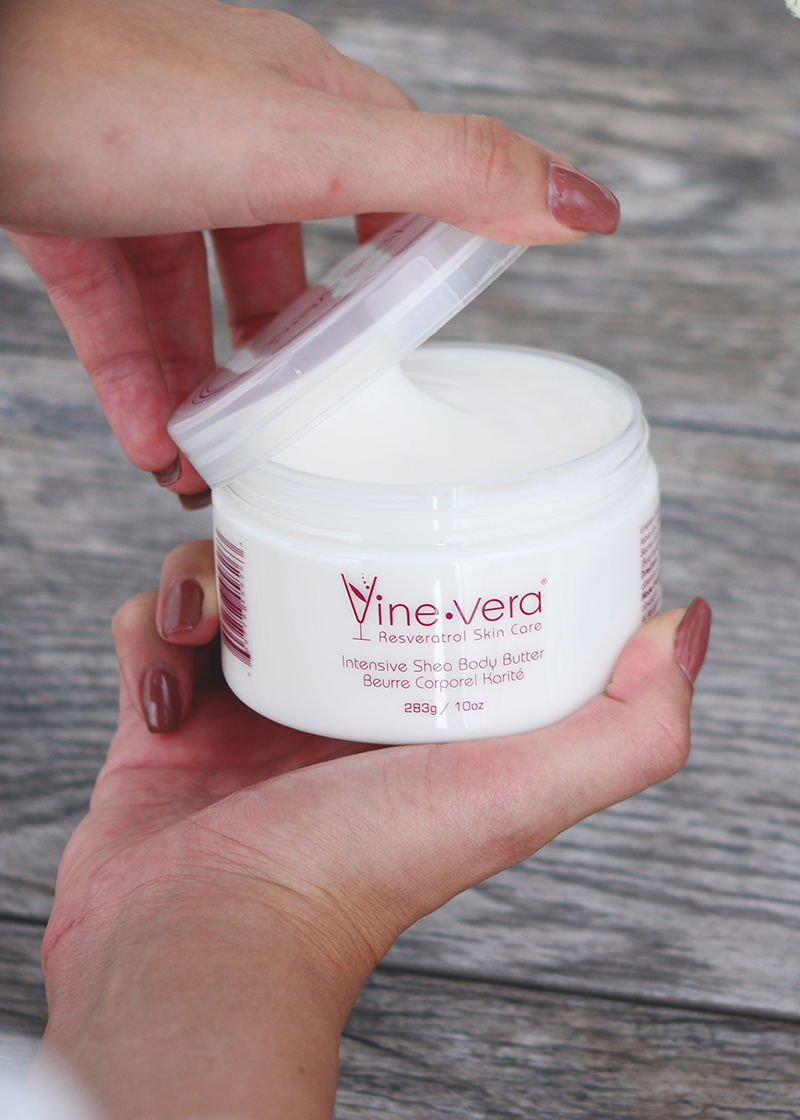 Ideally, we would recommend that the Self Care Gift Set is used daily. After all, this is how often facial skincare routines should be carried out. The body deserves no less!
Chances are that whoever is receiving this gift takes a shower daily. The products in the Self Care Gift Set are the perfect follow-on from that. Yes, we recommend taking your time to indulge in a massage when applying these products, but they can also be applied quickly, taking no more than an extra minute or two out of your day.
Ordering the Self Care Gift Set
While you can purchase the Self Care Gift Set from Vine Vera stores around the world, we've made life easier for everyone by offering this set online too. You can purchase it directly from the Vine Vera website so that you'll know that you're getting a genuine product, rather than a fake.
We ship worldwide for a flat rate, making this the perfect opportunity to treat yourself to a few other Vine Vera products too!
Even better, you could send the Self Care Gift Set directly to your recipient. All of our gift sets come beautifully packaged in a gift bag, complete with a decorative bow, as well as a stylish gift card that you have the option of personalizing. You'll be able to track your order as well, so you'll know exactly when your recipient is going to receive it.
Is the Self Care Gift Set Worth Buying?
Wondering whether it's worth buying the Self Care Gift Set? We say…a big yes, which is why we've featured it today. By all means, purchase the products individually, but they're much better value when bought as a set. Plus, being able to give the gift of self care, self love, and some precious me-time to someone is priceless.
Curious about what else Vine Vera has to offer? Check out some of our most popular products here.