Try These Lifestyle Habits to Slow Aging
Posted on April 24, 2019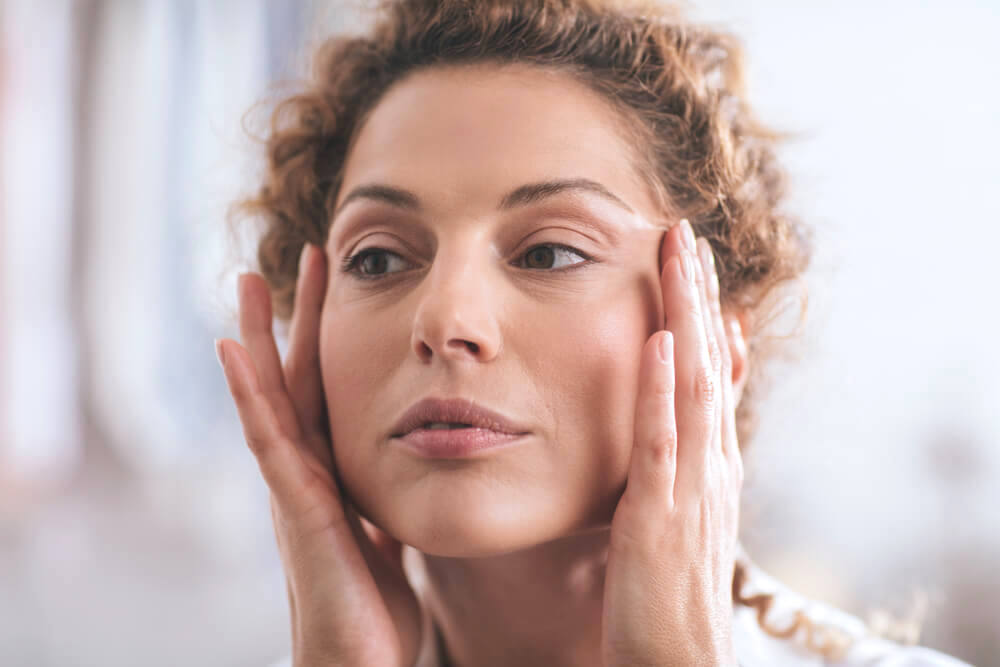 Lifestyles that prevent aging don't have to be lifestyles of the rich and famous. You don't have to have own private yoga instructor or personal chef to slow the aging process. Nor do you need your own spa and steam room, or Botox injections delivered upon request. There are some lifestyle habits that we can easily get used to, and there are some that take getting used to.  Both can slow the aging process if we have the means or determination to adopt them.
The aging process is pretty relentless. There's no way to stop it completely, but there are ways to slow it down a bit, and they don't necessarily involve getting the Leaning Tower of Pisa to stop leaning. You don't need to take drastic measures to slow down the aging process. There are small lifestyle changes you can make that go a long way. Want to check out some of them?
Here are some of the little ways to turn back the clock even as it's going forward.
The Best Foods
Don't worry, we're not going to tell you to "eat this not that." However, we will tell you that eating a lot of processed food with high levels of sugar is not likely to do much in the way of helping you stay youthful. If slowing aging is your goal, you want to look for foods rich in antioxidants and vitamins to support healthy bones and skin and stave off damage from free radicals. Here are a few foods that fit the bill for your consideration:
Behind every beautiful Italian woman, there is a good bottle of olive oil. The Italians not only eat this healthy fat in food, but they also slather it directly on their skin to keep it from aging prematurely. It also helps maintain good cholesterol levels.
Why are fish so smart? Because they go to school. Ok, maybe fish aren't that smart, but fish has been called "brain food," because of its fatty acid content. The DHA and EPA in fish keep your brain and nervous system functioning the way they should. Eat it once a day to stave off early dementia.
Here's something to toot about. The fiber in beans helps digestion and lowers your chance of obesity, diabetes and heart disease. Try to include them in your diet 3-4 times a week.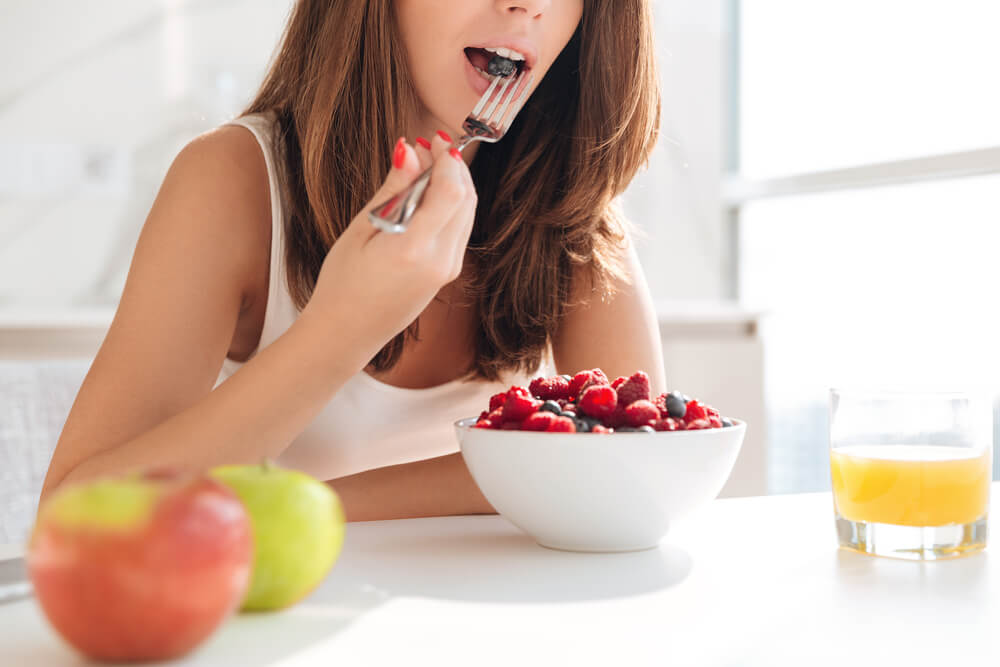 If berries aren't the sexiest fruits on the planet, they're definitely one of the richest in antioxidants. Berries stave off cancer and brain disease and they also happen to be just as beneficial frozen as they are at room temperature. Check your local grocer's freezers for a berry good winter.
Your mom always said you would thank her later for making you eat your veggies. She knew how youthful they would keep you in your adulthood.
With every color of veggie comes a different benefit. The dark leafy greens have Vitamin K for strong bones. The orange crew (sweet potatoes and carrots) have vitamin A to keep your eyes healthy and skin healthy while protecting against infection. The reds lower blood pressure, LDL levels and risk of prostate cancer.
Technically, the Mediterranean diet was brought to attention when doctors found it to be the cause of longevity and heart health among the Italians and French. Less scientifically, the Mediterranean diet was brought to attention when Americans were trying to find out the secret behind what was keeping those Italians and French looking so darn sexy and youthful.
Most commonly, the Mediterranean diet includes a lot of olive oil, vegetables, whole grains, and fish with just the right amount of red wine to keep your heart healthy. The diet also substitutes salt with spices and herbs to flavor food, which is key in preventing hypertension. It also lowers your risk of memory loss as well as some types of cancer.
The Best Exercise
If you found out that there were people who had cells that looked nine years younger than yours, it would probably have you wondering who their plastic surgeons were. Don't bother asking, it's likely they've been spotted more frequently at the gym than at the dermatologist office.
Exercise may not be everyone's cup of tea, but there are scientific studies that say it can slow down the aging process. Apparently, it all has to do with telomere length. Telomeres are the DNA on either end of chromosomes. Think of the plastic tips on shoelaces for a visual. Just as the plastic tips protect the shoelaces from fraying, the telomeres protect the chromosomes responsible for cell division. Each cell divides the telomeres get shorter. When they get too short, the cell can no longer divide and it dies a tragic death.
What's the secret to keeping our telomeres long and lovely?  Doctors say exercise. A study appearing in the American Heart Association journal Circulation showed that middle-aged professional athletes who ran an average of fifty miles a week had longer telomeres than those who did not exercise regularly. The pros also had slower resting heart rates, lower blood pressure and less body fat.
Headed for the gym? If you are, here are a few aging pitfalls and the exercises that can help you avoid them.
There may be a  special circle of hell where people are doomed to an afterlife spent running laps for eternity. Cardio can be punishing, to say the least, but it does have its rewards, especially in the anti-aging department. According to one study done at McMaster University, the overall skin composition of individuals over forty who did cardio regularly was comparable to that of 20 and 30-year-olds. Guess forty really is the new twenty.
You might not think bending at the knees would be one of the worst ways to slow down the aging process.  But experts say, hey if you're squatting all the time, might as well learn to do it the right way. Ladies, turn your toes out when your squatting, men keep them pointed forward.
Squatting improves flexibility, builds muscle mass, and helps support bone health.
How about incorporating something a little exotic into your routine? If you're flirting with the idea of taking up martial arts, the antiaging effects of Tai chi might just be the deciding factor. Tai Chi is low-impact, so it puts less pressure on the joints and muscles than other more intense workouts. It helps to improve balance, cognitive focus, and sleep.
The Best Self-Care
Even if stress takes does take years off your life, by no means is the party over. The age-defying woman doesn't sweat the small things.  She too busy singing karaoke and playing strip poker. She knows what it's like to end the night with breakfast and to begin the day with chocolate cake and espresso. She takes time to treat herself and doesn't let the petty stuff get the better of her.
Ok, so maybe she is a little extreme. The point is that a lot of keeping young has to do with taking time for yourself. It's about staying in the moment and taking time to do the things that make you feel young. Here are a few healthier habits to help you keep happy and relaxed and age-defiant.
Even if you can't reach full-on zen, you can take some time each day to give your body mindful attention.  Try taking deep breaths, stretching out kinks, or use the body scan technique to relax each part of your body separately. You can even punctuate your day with a series of mini-meditations. Take:
One minute a day to become aware of your thoughts, feelings, and sensations

One minute a day to focus attention on your breathing

One minute a day to check in on your body as a whole.

Invest in Good Skincare
Great looks starts with great skin, and there's no better time to start investing in quality skincare than now. So how do you know which skincare to invest in?
If you're concerned with fine lines and wrinkles, look for products with vitamins A and E, and hydrating ingredients like hyaluronic acid.
If you'e concerned with sagging skin, look for products with antioxidant-rich ingredients like vitamin A, resveratrol, green tea extract, and co-enzyme Q10, which all help to prevent oxidative damage in the body and the onset of visible signs of premature aging
If you're concerned with dark spots and hyperpigmentation, look for products with vitamins A and C, and brightening acids like glycolic acid, azelaic acid, and kojic acid.
Not sure where to begin? The Resveratrol Cabernet Collection would be a good place to start. It's packed with amazing botanical extracts for the skin to really boost the skin's barrier, as well as antioxidants, peptides, resveratrol and vitamins to do everything from moisturizing and cleansing the skin, to plumping up the look of fine lines and restoring the skin's gentle glow.
What happens when you see your family and friends? You laugh, you talk, and most importantly, you relieve a lot of stress, and not only the stress your mother gives you about not seeing her often enough. Seeing friends and family keeps you connected, and talking with them can be downright therapeutic. Schedule some time for a cuppa or night out with your bestie/ significant other/mom.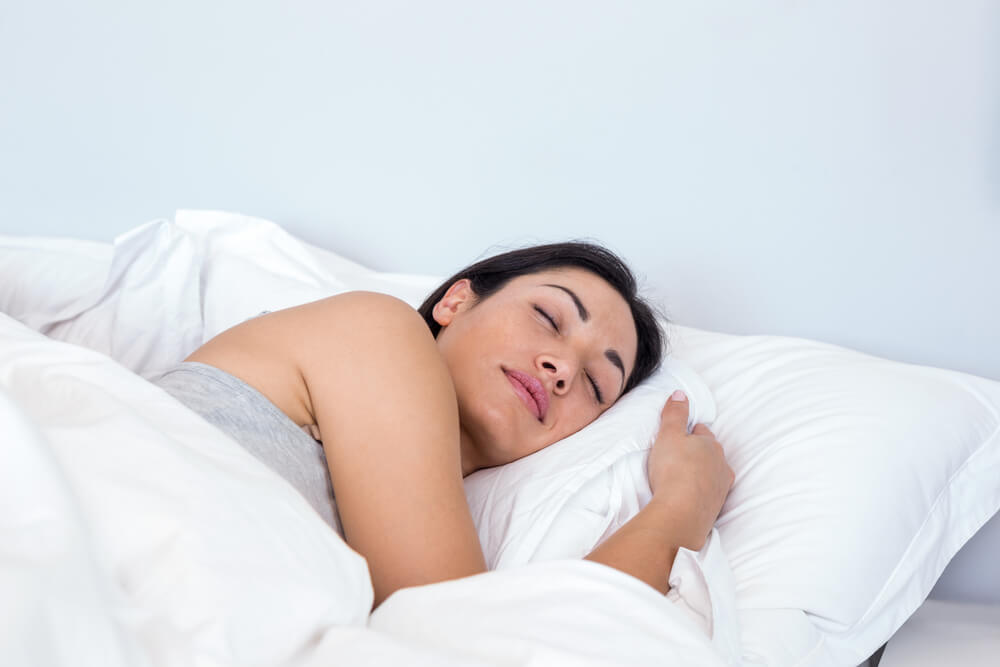 Sleep is the time when your body really turns back the clock. Once its lights out for you, all those antioxidants (like melatonin) go to work, the skin detoxes and cellular reparation begin.
One study showed that participants who didn't sleep well showed more signs of aging, including fine lines, uneven pigmentation, and lack of skin elasticity than those who got the full 7-9. Those who enjoyed full nights of sleep were also were able to recover more easily from skin damage, such as sun and environmental toxins. 
Remember Your Sunscreen
In the purse of every age-defying woman, you will find sunscreen. The forms may be different, (lotion, foam, foam lotion, whipped lotion, spray, or gel – take your pick)- but the SPF formula is protection is always over 50 and the expiration date is always good.
Another thing about the age-defying woman is that she has a habit. Every morning, she applies the SPF ( tops of hands included), the size of a golf ball. During the day, she reapplies it regularly, at especially after she goes swimming or sweats a lot – even if the label says waterproof- she would rather be safe than sorry. She buys only broad spectrum to make sure it blocks out both UVA and UVB rays.
As a result, the age-defying woman is not likely to develop wrinkles, moles or sagging skin. She also at less of a risk for melanoma and squamous cell carcinoma. Apparently, a little sunscreen can go a long way. The good news is that we can all be the age-defying woman. All it takes is a little sunscreen. Pop some in your purse and apply it diligently to bring out your inner age-defying persona.
What Not to Do
Unfortunately, for almost every does in life, there is an equal and opposite don't. Even if adopt every beneficial anti-aging lifestyle habit out there, one false move could undo the advantages easily. Here are a few habits that you should steer clear of so all your hard work pays off.
Purse strings from puffing, eye wrinkles from squinting – whoever called smoking a glamourous habit?  The good news is that your body is the damage is actually reversible! Right after you quit smoking your blood pressure and circulation will begin making their ways back to normal and your risk of cancer will miraculously decrease. Talk about turning back the clock!
Just because you're not a teenager anymore doesn't mean you're immune to slouching. Not only is it unattractive  (unless you're an emo musician), slouching can cause a host of health problems like headaches, back pain, and pulled muscles. It also puts musculoskeletal stress on your vertebrae and the disks between them.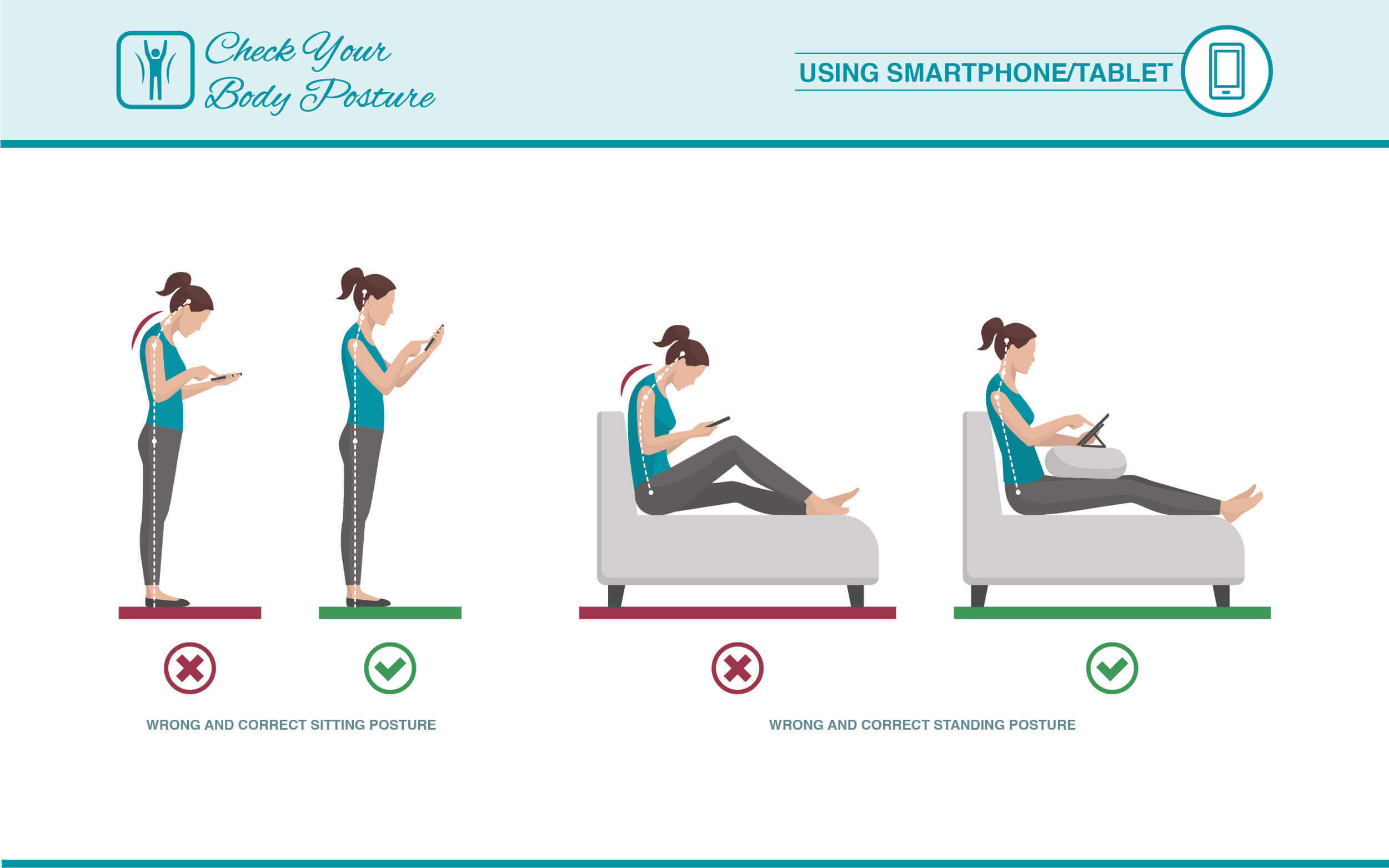 Check your posture by standing against the wall with your head, shoulder blades, and buttocks touching it. Your feet should be 2-4 inches away from the wall. Run the palm of your hand along the space at your lower back. If your posture is correct, your hand should fit perfectly. If you have more space, it means your pushing out your hips and stomach too much. Contract your abs and back up to the wall. Not enough space, you're too far forward and you need to pull your shoulders back.
Drinking is a privilege that comes with age. Unfortunately indulging in that privilege excessively can come with more age. While the occasional glass of red wine can be quite beneficial (lowers heart attack risk, cholesterol, and risk of dementia), drinking too much can be quite detrimental (premature wrinkles, collagen loss, redness, dehydration, and puffiness). The recommendation for women is no more than one drink a day, two for guys.  Aim for that to keep the aging process slow and the lifestyle balanced.