Vine Vera Reviews: The Pinot Noir Collection
Posted on May 7, 2021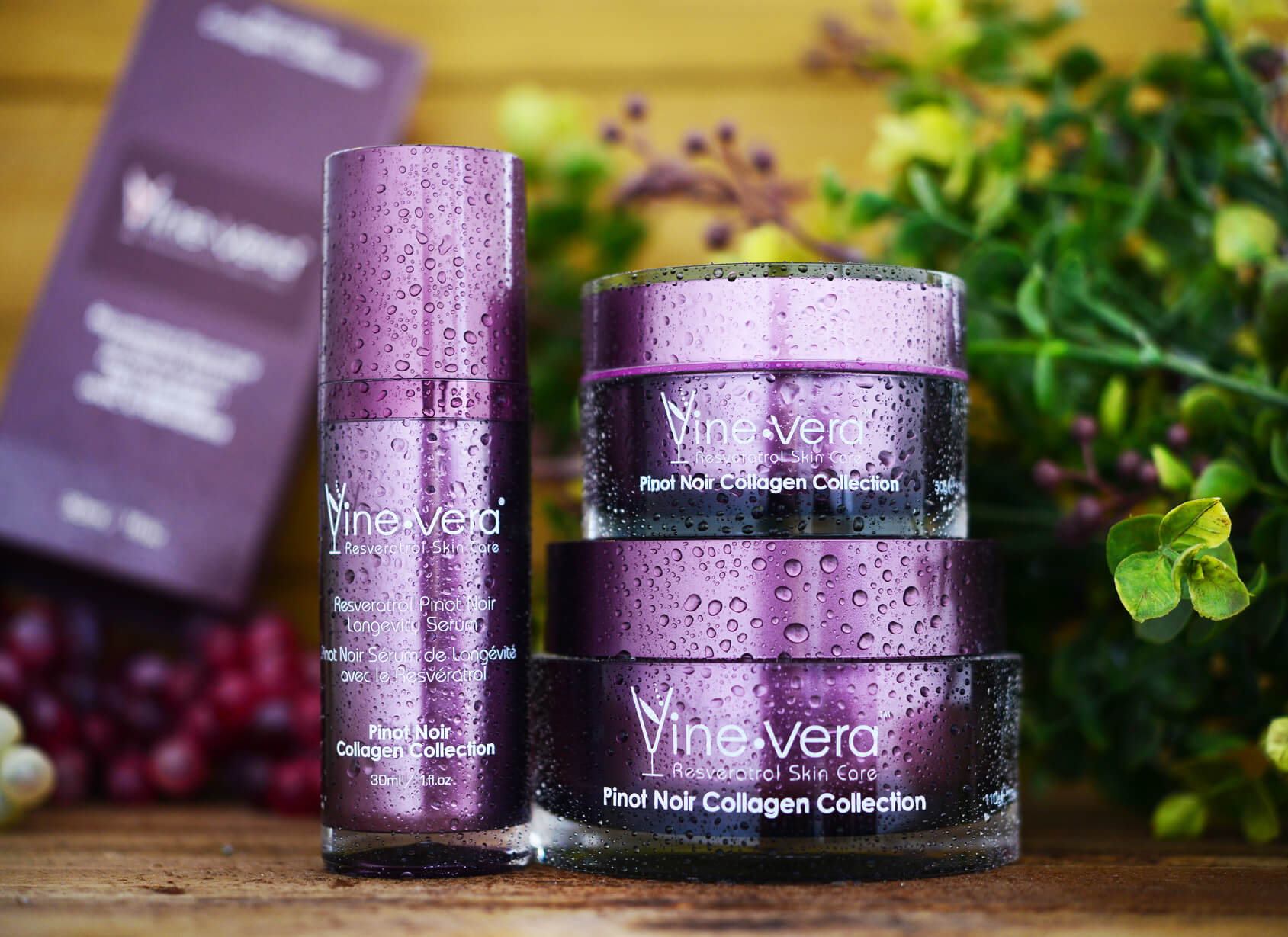 Trying to restore your skin back to its youthful radiance? Looking to reverse the signs of aging and damage on your skin without availing facial treatments? On the hunt for tried and tested skincare products to rejuvenate your skin?
Sounds like Vine Vera's Pinot Noir Collection is perfect for you!
This collection boasts products packed with antioxidants and other anti-aging ingredients, which will surely make your skin looking brighter, softer, and younger in no time!
If you're excited to learn more about this collection, you're in the right place. In this article, we'll provide you with a detailed background regarding each product from this line. We'll also have Vine Vera reviews and other in-depth insights regarding the brand's Pinot Noir Collection.
Let's dive in!
All about Vine Vera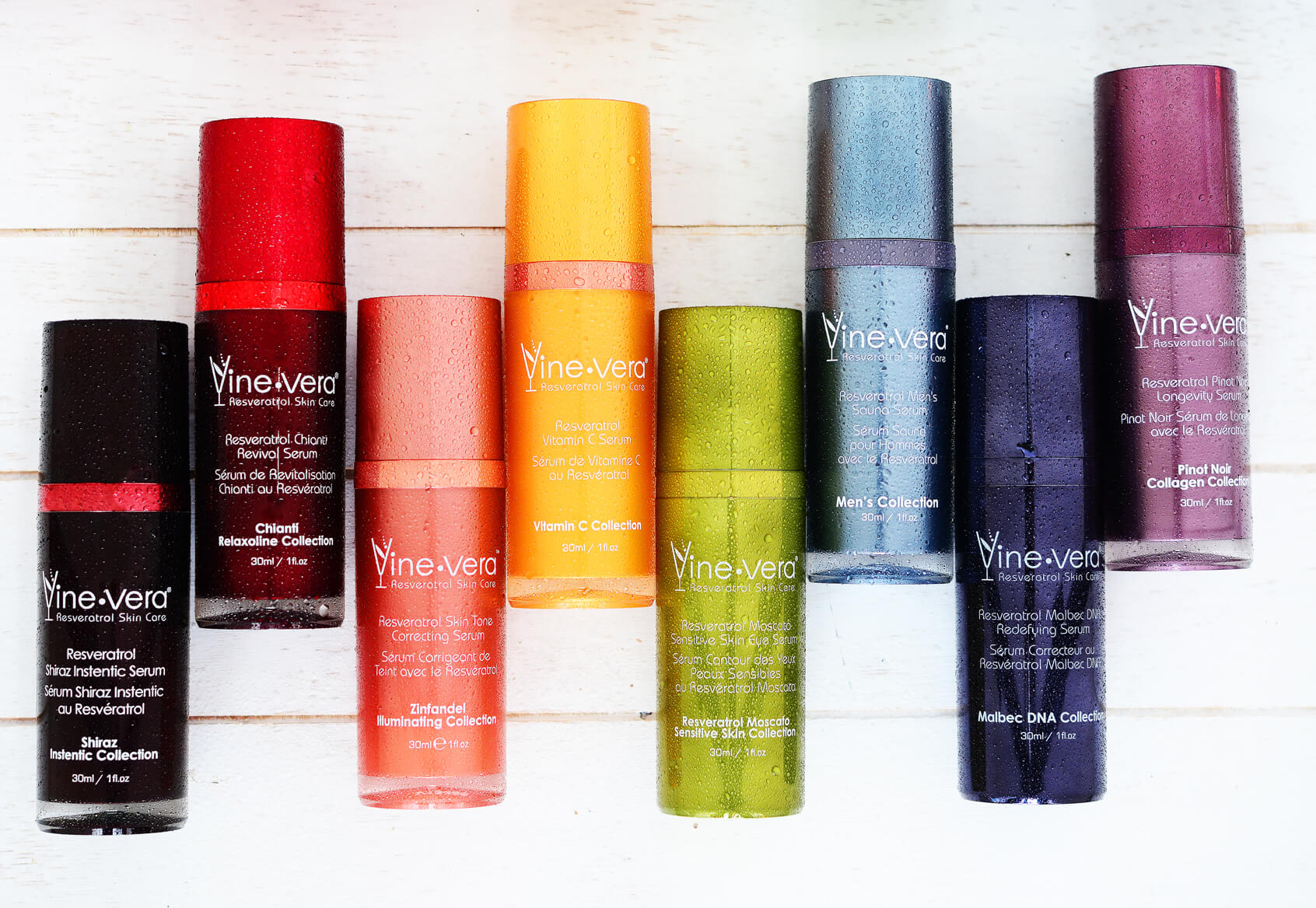 To have a better understanding and appreciation of their products, let's first talk about the brand Vine Vera.
A global skincare brand that formulates products for every gender and skin type, Vine Vera strives to help their customers feel good about their skin. Their skincare lines are specifically created to make lasting improvements on their customers' skin, helping them feel confident about their skin.
Vine Vera's goal is to deliver the skin a lush, luxe experience. Through products that pamper and care for the skin, Vine Vera hopes to transform the way their customers look at their skin and their skincare routine.
The brand does this by using carefully picked ingredients that provide a plethora of benefits for their users. Vine Vera's star ingredient is Resveratrol — a powerful antioxidant derived from the skin of red grapes. This powerful ingredient helps prevent the appearance of fine lines and wrinkles, while also fighting off impurities in the body.
The effectiveness of resveratrol products is evident from the countless Vine Vera reviews out there. It also helps that this ingredient works well with other reliable ingredients such as aloe vera, peptides, and vitamins good for the skin. Through these, Vine Vera's products provide a luxurious and exceptional experience that various skin types can benefit from.
The best part? You can enjoy these products knowing that they're completely cruelty-free!
Does this sound exciting to you? Let's now delve deeper into their Pinot Noir Collection.
Vine Vera Reviews: The Pinot Noir Collection
Vine Vera's Pinot Noir Collection features 6 different skincare products designed to restore your skin's youthful glow, and fight off signs of aging, such as wrinkles and fine lines. These products work best alongside each other to pamper your skin and rejuvenate it from inside and out.
Made with only the best ingredients, the Pinot Noir collection is all about making your skin baby smooth. These claims are only supported by countless accounts in the Vine Vera Reviews Section.
Want to know why this collection works? Let's do an in-depth account of each product in the line:
Resveratrol Pinot Noir Longevity Serum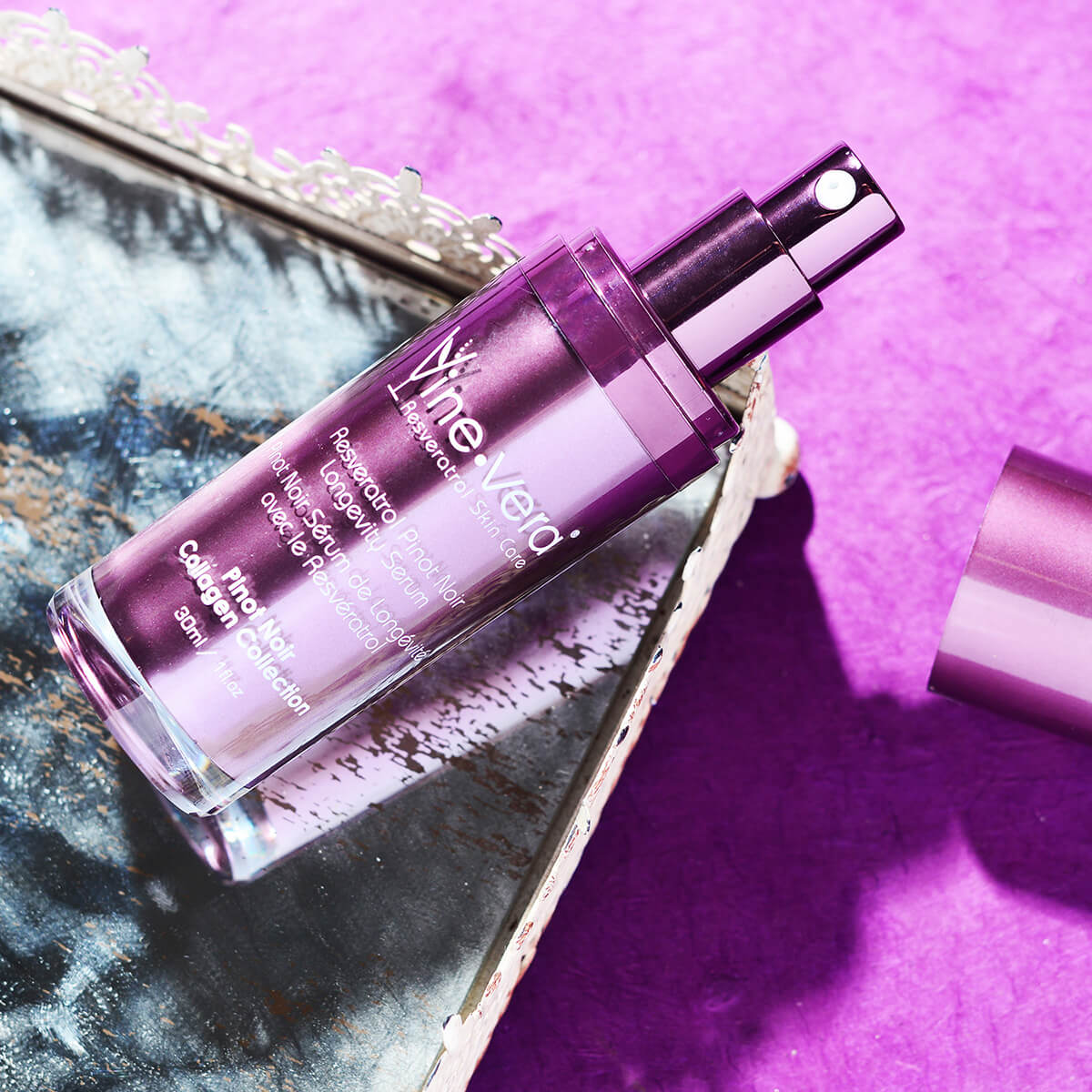 The first item in the collection is the Resveratrol Pinot Noir Longevity Serum, which claims to help minimize the appearance of fine lines, wrinkles, and other visible signs of skin aging. This serum is perfect for those who struggle with dryness and issues with tone and texture.
This serum contains three major ingredients that target different skin concerns: Retinyl Palmitate (Vitamin A), Citrus Fruit Extract (Vitamin C), and Hyaluronic Acid. Of course, this serum also features the brand's star ingredient, Resveratrol Ferment Extract.
Here's why these ingredients are good for your skin:
Resveratrol Ferment Extract
Resveratrol is obtained from the skin of red grapes, which is an incredible antioxidant. This helps the body control the process of oxidation — a process that naturally occurs as we age, which damages the cells.
Resveratrol, a strong antioxidant, helps protect the skin cells from damage, and also slows down the skin's aging process when applied topically. It also contains polyphenol  —  a chemical scientifically proven to activate SIRT1, or the "longevity gene." This helps stimulate the creation of new cells, while preventing older cells from aging quicky.
What's more, resveratrol also offers protection against sun damage — the number one cause of aging skin. Through this, it makes fine lines look softer, and also evens out the skin tone and instantly brightens. 
With all these benefits, it's no surprise that this serum can be your secret to healthier and younger-looking skin. Just check out Vine Vera reviews on different resveratrol products, and you can see for yourself how effective this ingredients!
Retinyl Palmitate (Vitamin A)
A retinol and Vitamin A derivative, Retinyl Palmitate provides the skin with the anti-aging effects of retinol, but in a gentler way. Compared to Retinol, Retinyl Palmitate has less side effects — you need not worry about redness, dryness, flaking or irritation.
Retinyl Palmitate has been proven to fight acne effectively. It controls acne severity and also reduces the number of acne lesions on the skin. Because it increases cell turnover, Retinyl Palmitate allows healthy skin to surface more quickly. This helps keep the pores clear and free from dead skin buildup.
But, that's not all it does. Retinyl Palmitate is also an anti-aging wonder. It is essential in supporting the production and preventing the breakdown of collagen, which we know is essential in fighting aging. The result? Plumper and firmer skin, with softer lines and wrinkles!
Vitamin C
We all know that citrus fruits provide the body with Vitamin C. But did you know that, when applied topically, Vitamin C can benefit the skin in a lot of ways, too?
Vitamin C does wonders for the skin — it helps with uneven skin tone, acne scars, and skin dullness. It also has anti-aging properties, making it perfect to use alongside Resveratrol and Vitamin A!
Vitamin C fights aging by helping counteract the damage caused by both free radicals, and the sun's UV rays. Vitamin C, like Resveratrol, is an antioxidant. That means, it helps the skin repair its damage cells, ensuring your skin remains healthy and renewed.
Vitamin C also stimulates collagen production. A highly acidic ingredient, Vitamin C triggers the skin's healing process, which boosts its collagen and elastin production. This, in turn, keeps the skin looking firm. Collagen is also essential in fighting off fine lines and wrinkles!
Lastly, vitamin C brightens the skin. Through inhibiting the production of melanin – or the pigment that gives the skin its color – Vitamin C can keep the skin tone looking even.
Hyaluronic Acid
A naturally-occurring acid found on the eyes, skin, and joints, hyaluronic acid helps the skin hold moisture, which in turn keeps the skin elastic. However, this compound decreases as we age—which is why the skin becomes less firm over the years, especially if you don't use skincare products that target these concerns.
Hyaluronic acid also helps heal burns and wounds, and is also great at for reversing the signs of aging.
This product is meant to be used at a daily basis, at both morning and night, and preferably after your favorite Vine Vera Cleanser. For best results, this is best used in conjunction with the Resveratrol Pinot Noir Longevity Cream.
Resveratrol Pinot Noir Phyto-Silk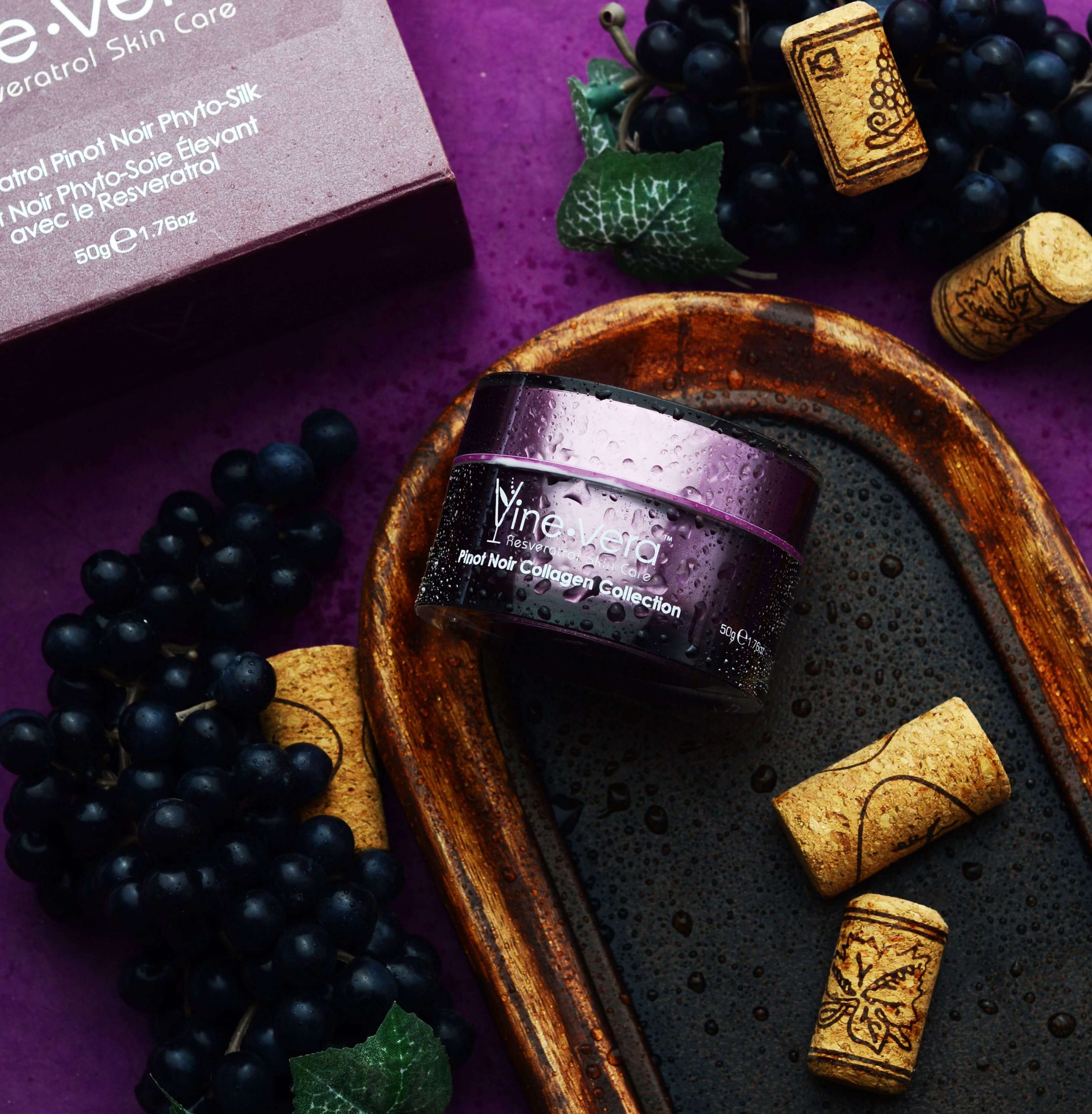 A silky solution that improves the appearance of wrinkles and fine lines instantly, the Resveratrol Pinot Noir Phyto-Silk is a product that also fights the first signs of aging. This is another product that has received considerable praise in multiple Vine Vera reviews — all thanks to its ability to instantly improve the skin's texture in no time.
Made with Resveratrol, Sodium Hyaluronate, and Acetyl Hexapeptide-8, this product contains a different set of ingredients with the same purpose: retaining the skin's youthful glow, and reversing the signs of aging.
We already know about Resveratrol and Sodium Hyaluronate (the salt form of Hyaluronic Acid, which provides the same benefits to the skin as its parent compound), but what about the other Acetyl Hexapeptide-8?
Well, this ingredient is great in reducing the signs of aging, especially when it's applied to problem areas in the skin. It also does wonders in relaxing deep facial wrinkles, and even helps prevent the development of further wrinkles.
This product is also best applied on a daily basis as part of your nighttime skincare routine. This is best used in combination with the Resveratrol Pinot Noir Phyto-Silk Mask, which we'll talk about in a bit.
Resveratrol Pinot Noir Longevity Cream
Next on the line is Vine Vera's Resveratrol Pinot Noir Longevity Cream. This moisturizing cream features the same essential ingredients as the serum, which all fight aging: Vitamins A and C, along with Resveratrol.
This moisturizing cream works best when paired with the serum in reducing signs of aging, hydrating the skin, and improving your overall skin tone and texture.
Given its ingredients list, it's no surprise that this cream does wonders in keeping the skin youthful. With ingredients that both protect the skin from damage, and reverse damage done by aging, continuous use of this moisturizer will surely soften your lines and brighten your skin over time! That's exactly why this product is raved upon in different Vine Vera reviews.
For best results, use this product immediately to end your nighttime skincare routine, preferably after applying the Resveratrol Pinot Noir Longevity Serum.
Resveratrol Pinot Noir Dissolving Pre Mask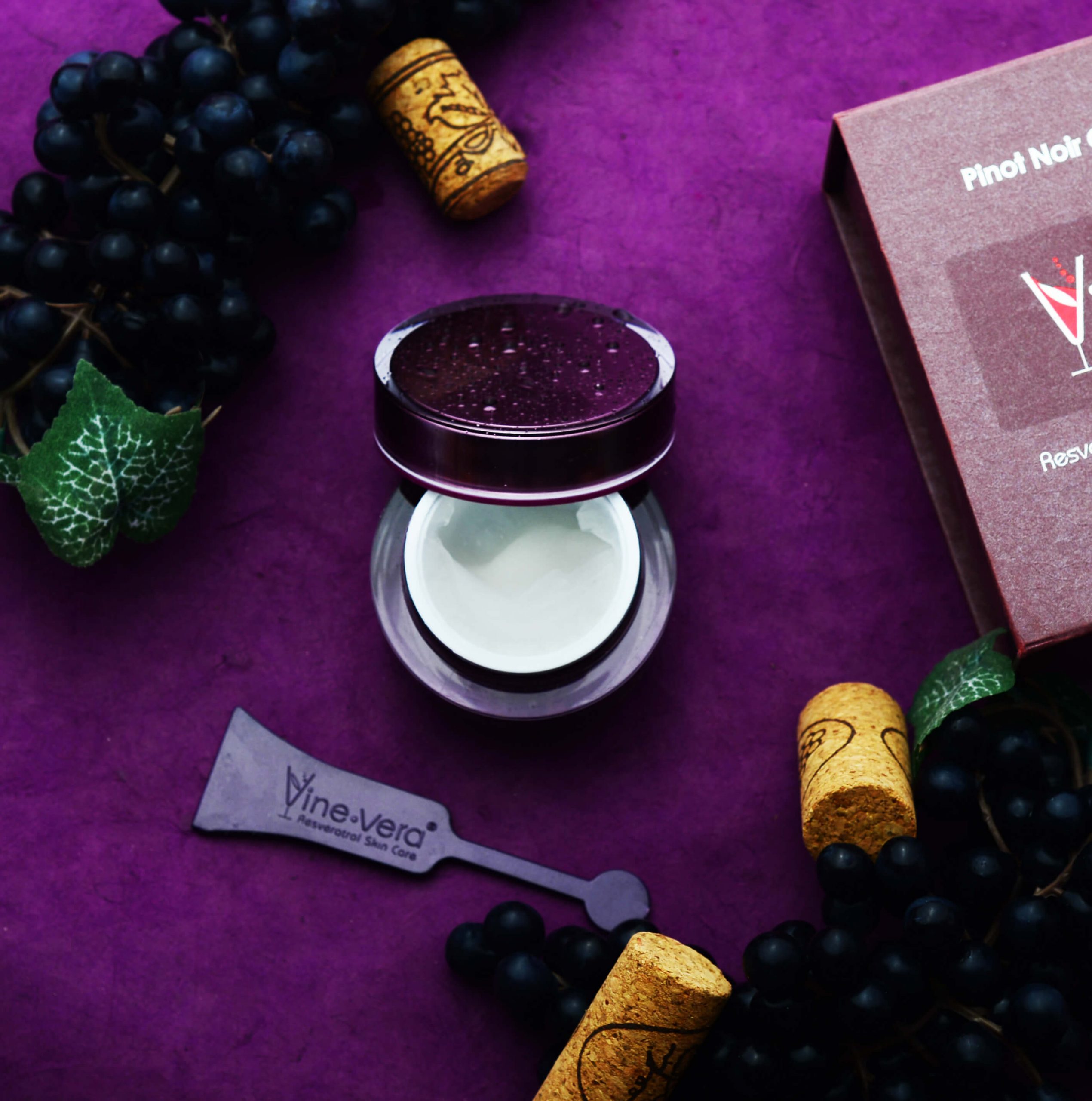 Vine Vera's Resveratrol Pinot Noir Dissolving Pre Mask exfoliates and preps the skin for the Pinot Noir Phyto-Silk Mask. This product, unlike most products on this line, focuses more on cleansing the skin and improving its texture.
Also made with resveratrol, this pre-mask provides the skin with its antioxidant and anti-aging benefits. But, apart from that, the Pinot Noir Dissolving Pre Mask also works as an exfoliant. This gently removes the impurities on the skin, leaving it feeling soft and smooth.
The inclusion of Green Tea extract among its ingredient also adds protection against free radicals and pollution, while also soothing the skin.
To use this product, simply apply it on clean skin using circular motions. There is no need to rinse this off; rather, use the Resveratrol Pinot Noir Phyto-Silk Mask afterwards.
Resveratrol Pinot Noir Phyto-Silk Mask
The Resveratrol Pinot Noir Phyto-Silk Mask is a leave-on mask that targets aging and dryness. Infused with collagen and aloe vera, this will leave the skin feeling softer, smoother, and silkier.
Unlike most masks, this product is gentle enough to be left on the face rather than washed off. With the skin soothing effects of aloe vera, this mask can calm breakouts and heal the skin.
For this product, aloe vera takes the spotlight. This key ingredient boasts many different benefits such as:
Controlling inflammation. Aloe vera has anti-bacterial and anti-inflammatory properties that help reduce inflammation and redness associated with acne.
Fighting aging. Aloe vera contains different antioxidants such as Vitamins C and E, as well as Beta Carotene. These compounds boost the skin's collagen production, reduce sun damage, and fight off free radicals that damage the skin.
Healing the skin. Aloe vera contains two hormones: axim and gibberellins. These two enhance the skin's healing process through building healthy skin cells.
Moisturizing the skin. Aloe vera has high water content, making it the perfect lightweight moisturizer.
To reap all of these benefits, simply use this product once a week on clean, dry face. Don't rinse this off; instead follow it up with the Pinot Noir Longevity Serum for best results.
Pinot Noir IV Line Perfector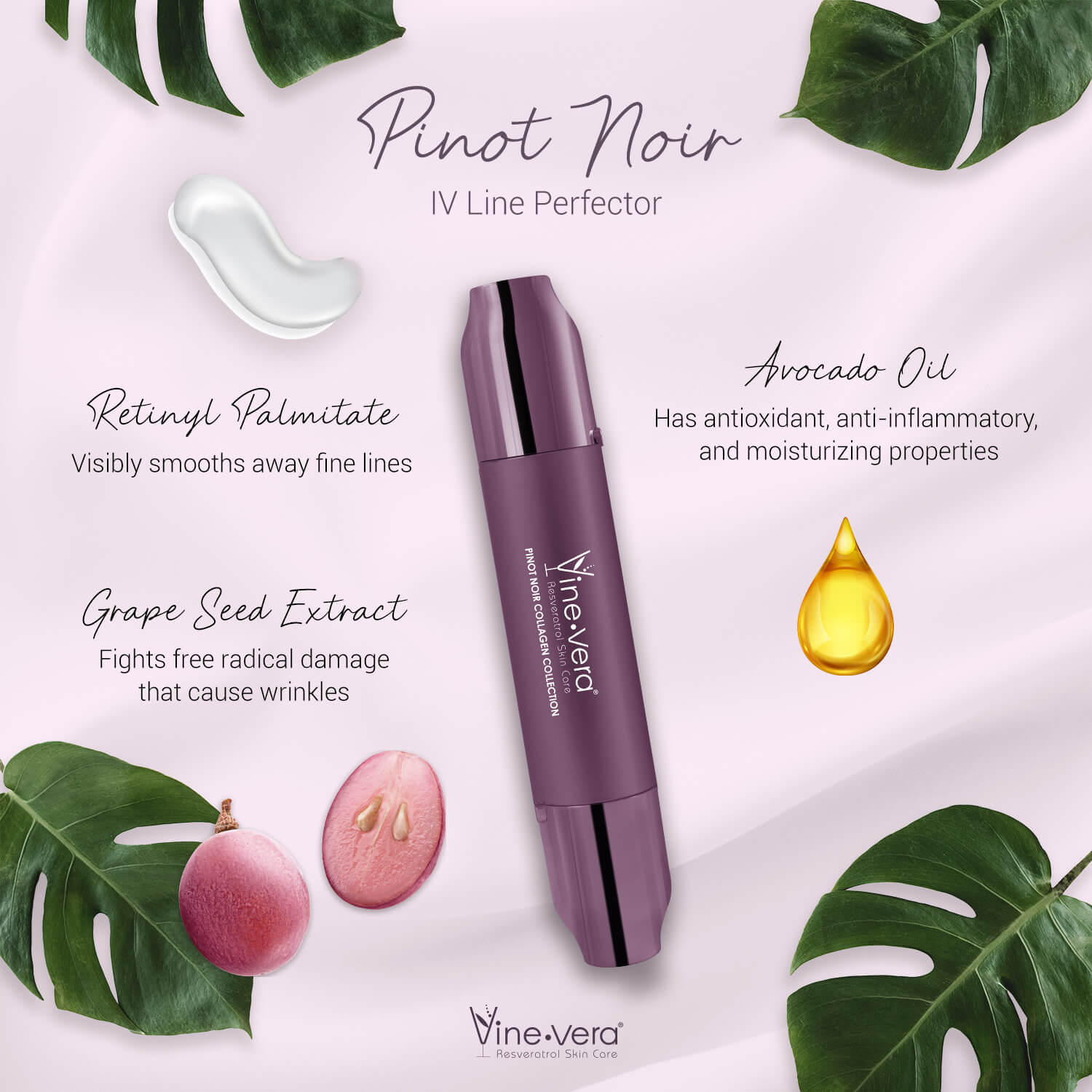 To conclude our Vine Vera reviews and insights for the Pinot Noir collection, let's talk about the final product on the line: the Pinot Noir IV Line Perfector.
This product is a concentrated solution that instantly reduces the appearance of wrinkles and fine lines. Its powerful ingredients help smooth away the visible lines on the face, leaving the face feeling relaxed. It comes with a unique applicator for easier application.
How does it do this? Well, the secret lies in its two main ingredients: Dimethylaminoethanol Tartrate (DMAE) and Acetyl Hexapeptide-8 (AH-3). We already know the role AH-3 has in reducing the signs of aging.
DMAE, on the other hand, helps retain skin firmness and prevent the skin from sagging. It also curbs inflammation on the skin, and is believed to help lessen wrinkles on the forehead and around the eyes.
This product can be used daily, or as often as needed. Simply apply a small amount of the product onto the fingertips, then lightly tap this into the skin, focusing on problem areas.
Well, that concludes our run-through of the Pinot Noir Collection from Vine Vera. As you can see, each product in the line was carefully formulated to ensure it can effectively address wrinkles, fine lines, and other signs of aging. Through these Vine Vera reviews, we hope we've helped you understand the brand a bit better.