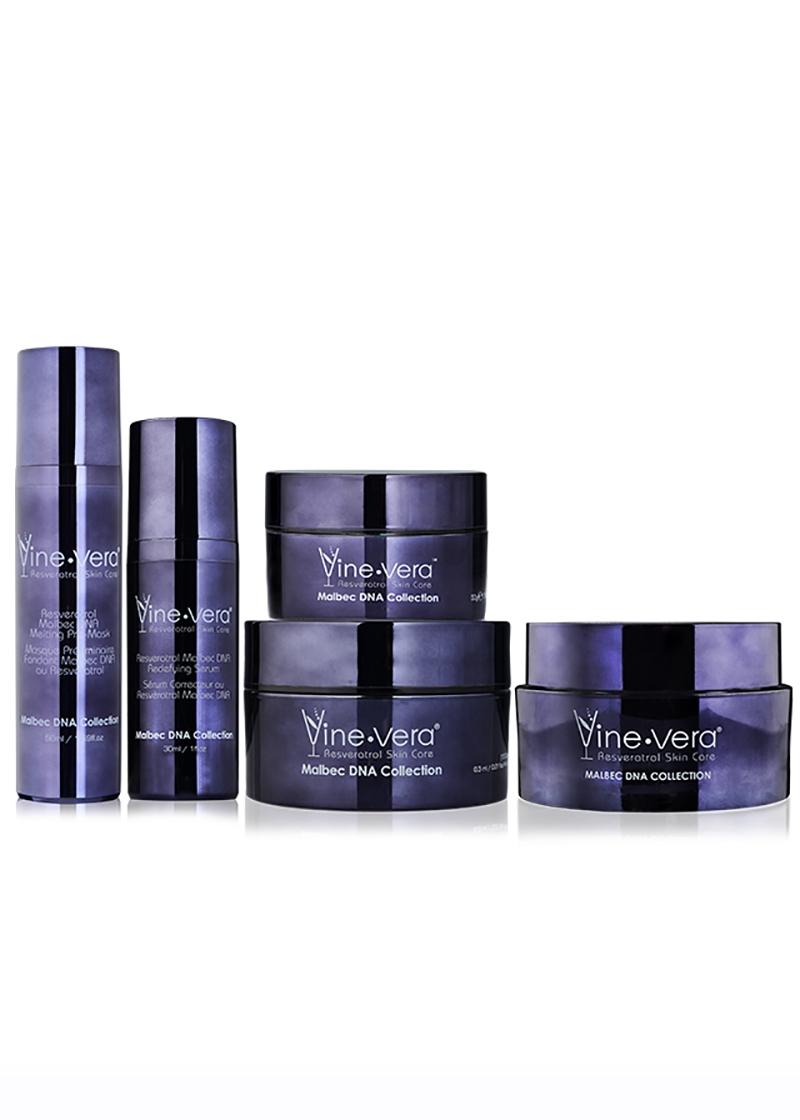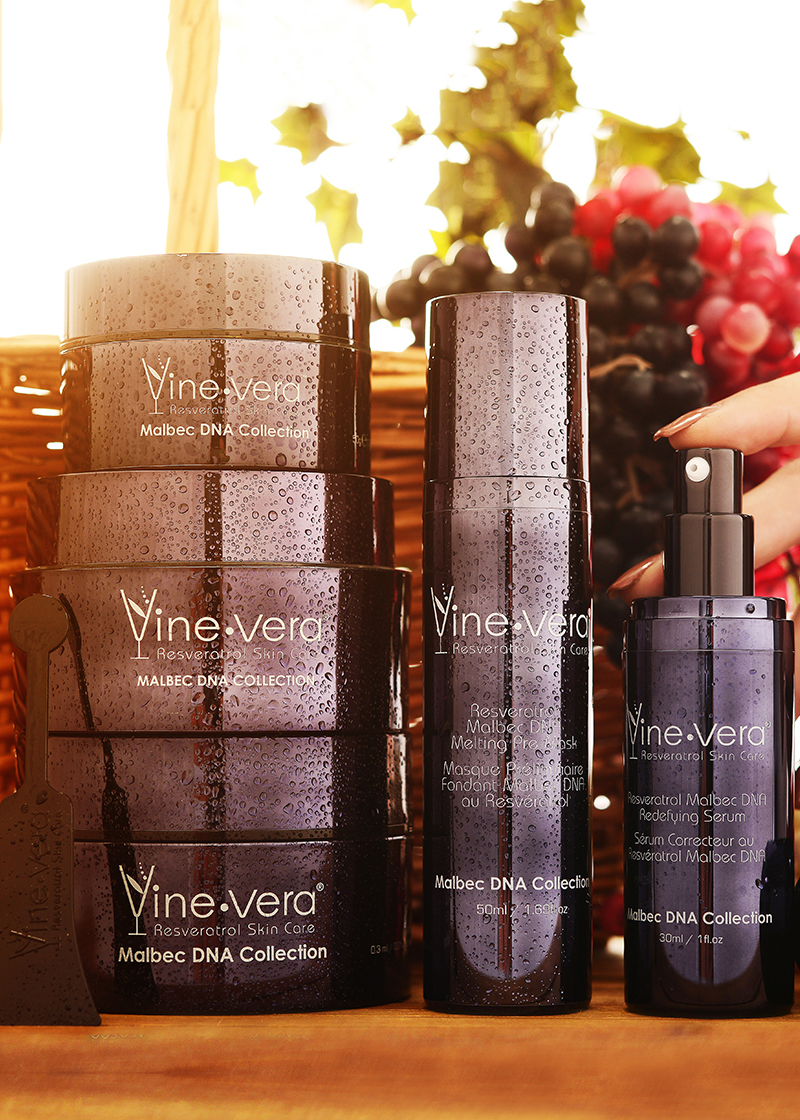 Malbec DNA Collection
$6,500.00
Out of stock
The Malbec DNA Collection is designed to transform your skin to a younger looking you. Our unique blends will lift and stretch your skin naturally. With Hyaluronic Acid, Collagen and Resveratrol, your skin will conquer the overall appearance of aging and other daily stressors. Our exclusive formulas work their way to the deep layers of your skin where the aging process began. This will give you dramatic results, and give you a more radiant younger look.
Resveratrol Malbec DNA Magnetic Mask – 155ml / 5.24 fl. oz
The Resveratrol Malbec Magnetic Mask renews mature skin for a youthful and luminous appearance. Using a revolutionary technology, the Magnetic Mask delivers a potent dose of anti-aging oils and botanicals directly to your skin, leaving it lustrous and sumptuously soft.
Resveratrol Malbec DNA Redefying Serum – 30ml / 1 fl. oz
This revolutionary serum was formulated to diminish the appearance of aging skin. Formulated with Acetyl Hexapeptide-8, Green Tea Extract (Camellia Sinensis Leaf Extract) and Resveratrol Ferment extract to reduce the look of aged skin, due to loss of elasticity.
Resveratrol Malbec DNA Redefying Cream – 50g / 1.76 oz
This unique cream will leave your skin feeling silky smooth and radiant. Formulated with vitamin E (Tocopheryl Acetate) derivative, Sweet Almond Extract (Prunus Amygdalus Dulcis), Seaweed extract (Laminaria Japonica Extract) along with Resveratrol Ferment extract, this fabulous cream will help reduce signs of aging.
Resveratrol Malbec DNA Biology Emulsion – 120 Capsules 0.3 ml/0.01 fl. Oz Per Capsule
Discover smoother, younger-looking skin with these beautifying capsules. Clinical analysis shows that the effect from the Resveratrol Malbec DNA Biology Emulsion is visible in terms of a decreased wrinkle visibility and of an improvement of skin smoothness. Formulated with vegetable oils and Sodium Hyaluronate, this blend will feel like pure silk on your skin.
Resveratrol Malbec DNA Melting Pre-Mask  – 50ml / 1.69fl.oz
The Malbec DNA Melting Pre-Mask is a transforming blend designed to prepare your skin for the Malbec DNA Biology Mask & Resveratrol DNA Eye Mask. It is formulated with sweet almond oil, vitamins and resveratrol to give the skin a soft, radiant look. The pre-mask melts into a silky oil and then transforms into a clarifying foam to gently remove impurities and maximize the benefits of the Malbec DNA Biology Mask & Resveratrol DNA Eye Mask.
A Closer Look: This Product is...