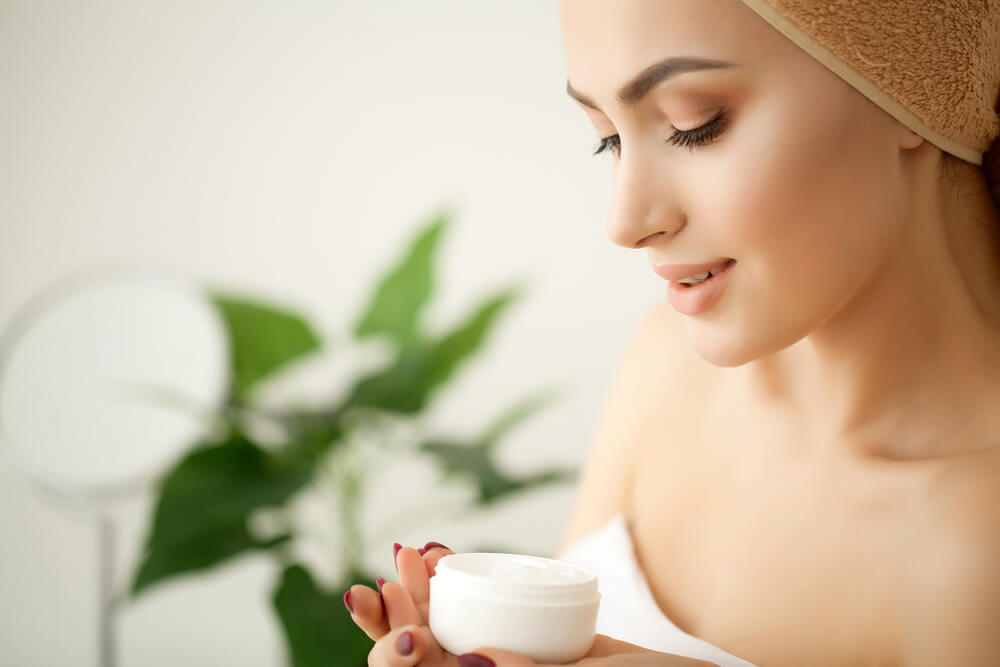 Need a new night cream?
The search for the perfect product can sometimes seem next-to-impossible, but, today, you're in luck. This Vine Vera guide explains everything that you need to know when looking for a new night cream. 
Can You Use a Day Cream at Night?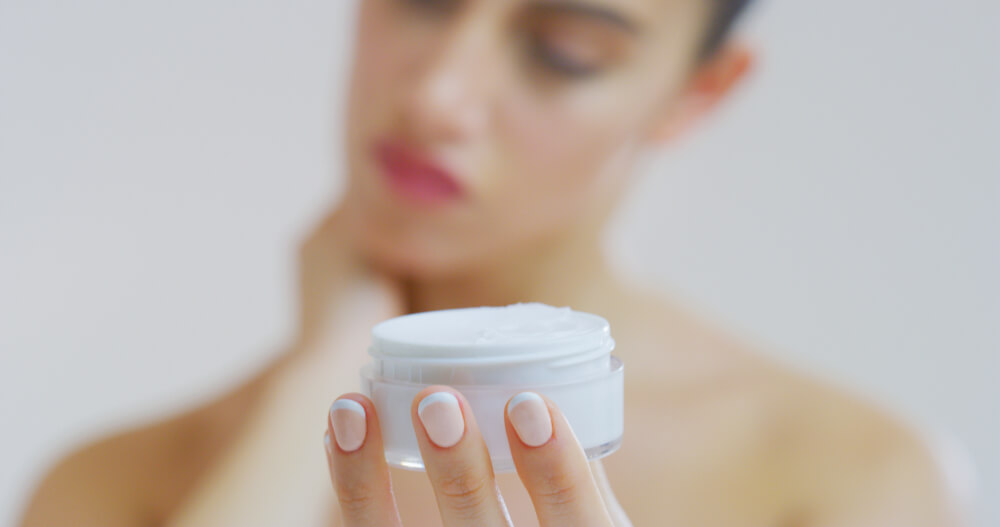 Now to quickly address this commonly-asked question: can't a day cream be used at night too, instead of a dedicated night cream?
Yes, definitely. There's nothing wrong with using a day cream at night, and this is far better than not using any cream at all.
However, night cream formulas are different from day creams. They are designed to support how your skin cells function at night, which is very different from how they function during the day.
Day Creams vs Night Creams
During the day, your skin has so much environmental stress to deal with. UV radiation, pollution, chemicals…the list goes on. For this reason, your skin really puts up its defences during the day. It spends most of its resources (ie. nutrients, water, energy, and more) on protecting itself. Day creams usually contain protective ingredients to help with this.
On the other hand, once you go to sleep at night, your skin can then focus on healing and repairing damage, creating new skin cells, building collagen and elastin fibers, and so much more. Again, night creams are formulated to support these functions. They contain restorative and strengthening ingredients, which your skin cells will be able to put to immediate use.
So, when it comes down to it, so long as the cream that you're using contains the ingredients that your skin needs at night, then it's likely to be a great choice! 
Here are a couple of moisturizers that work well for both day and night:
Vitamin C is an ingredient that pretty much everybody would benefit from using, making this moisturizer a must-have in your skin care routine, no matter your skin type. Vitamin C is a powerful ingredient that'll leave skin feeling bright and fortified, while the other botanicals in this cream work to improve the look of skin tone and texture.
This silky moisturizer is wonderfully non-greasy, making it a great for those with normal and oily skin types. Its active ingredients include DMAE, which gives the skin a tighter appearance, along with resveratrol, which brightens the look of the skin.
Know Your Skin Type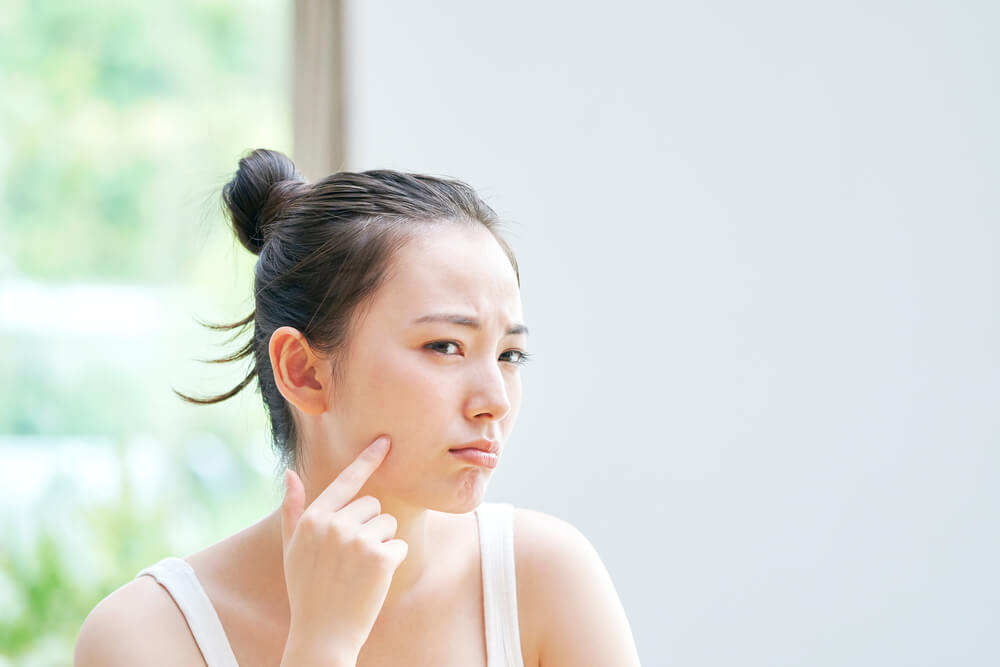 Before even starting to look at the various night creams out there, you need to know what your skin type is.
Why?
Because the night cream that you use needs to be formulated for your skin type in order for it to provide maximum benefits.
How to Identify Your Skin Type
Not quite sure what your skin type is?
Have a read through the following to see which skin type your skin most resembles:
Dry Skin – Feels rough and flaky. Sometimes itchy, easily irritated, and can often feel tight. Look for products that contain humectants, such as glycerin and hyaluronic acid, as well as plant butters and oils
Oily Skin – Looks and feels greasy. Prone to acne breakouts. Look for products containing salicylic acid, witch hazel, and retinol. Non-comedogenic oils, such as jojoba oil, can be useful too
Combination Skin – A mixture of oily and dry. The oiliness most commonly affects the T-zone, while the dryness affects the cheeks. You'll need two sets of products, one to target each area of your face
Normal Skin – Skin that is perfectly balanced, without any of the above issues. Feel free to experiment with the many exciting skin care products out there!
Sensitive Skin – Skin that is prone to redness and irritation. You'll need ingredients that feel soothing and gentle, such as calendula extract, chamomile extract, and plant butters. Avoid anything heavily fragranced, as fragrances are a big culprit when it comes to triggering skin sensitivities
Keep in mind that your skin type can change, both because of age as well as with the seasons. This means that you'll need to keep reassessing your skin type in order to ensure that your night cream is always suitable.
One great moisturizer for all skin types is the Resveratrol Malbec DNA Redefying Cream. With its variety of different plant oils and butters, as well as the moisture-binding properties of seaweed extract, this lush moisturizer would be the perfect addition to your skin care routine if you've got dry skin. 
Identify Specific Skin Concerns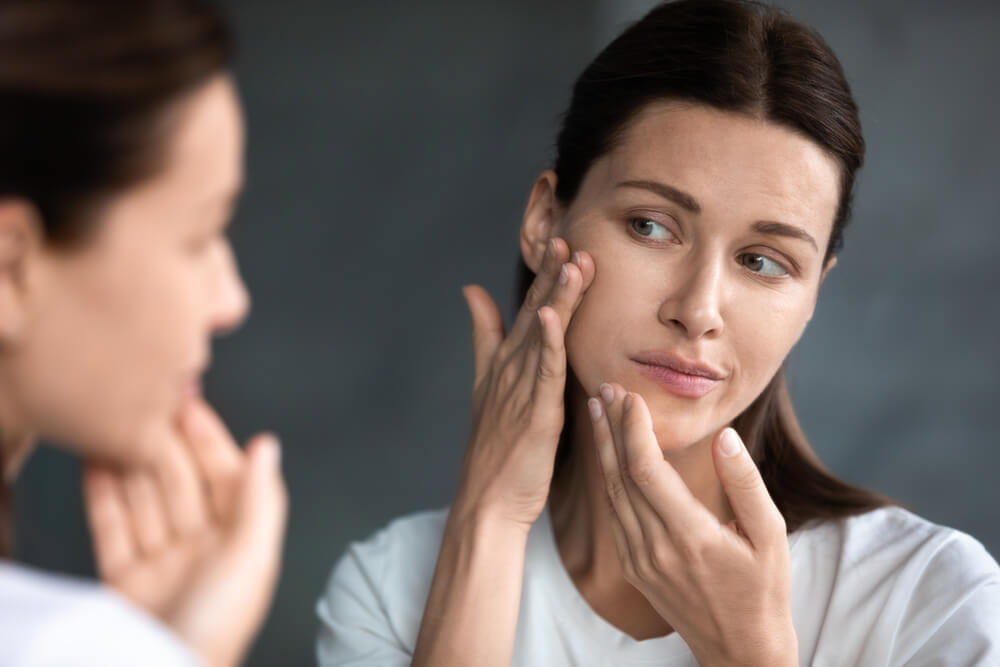 Now that we've gotten the basics out of the way, it's time to have a think about the specific skin concerns that you want your night cream to address.
The time during which you are asleep is when your skin works to regenerate and heal itself, making this a great time to use supportive products.
Has your list of skin concerns gotten pretty long?
While there are plenty of night creams out there that promise to multi-task, it's best looking for one that focuses on one or two specific issues. This way, all of the ingredients within it will be geared towards those specific skin concerns, meaning better results.
So, identify the biggest skin concern that you want to target, along with one or two others. Some of the most common are:
The appearance of fine lines and wrinkles

Skin that feels rough

Visible dark spots

Dull and uneven-looking skin
If you're looking for an effective moisturizer, try the Resveratrol Cabernet High Potency Night Cream. This is a night cream designed to tackle the visible signs of aging, including fine lines, wrinkles, and dark spots. It's a formula that's well-suited to dry skin, and is also gentle enough for some sensitive skin types to use without any problems.
While it's important to focus on your face, don't forget about your neck and your chest either. These areas age just as quickly as the face, meaning that they need just as much TLC. In addition to using a night cream on your face, try this decadent formula for your neck and chest to keep this part of your body looking smooth, tight, and youthful.
Understand Ingredients
If you've come this far, then by now you should know your skin type and have identified the skin concerns you're looking to treat.
You are now armed with enough information to start your night cream search.
Most skin care websites make it pretty easy to filter out products by skin type and skin concern. However, just because a product's description promises to target specific issues, this doesn't mean that you should immediately believe it.
Marketing is a clever thing, and it's easy to be persuaded and misled by strategically-used words.
Of course, product samples can be useful at this stage. However, many products, especially those that are triggering changes in the deeper layers of your skin, will take a couple of weeks, if not months, to really make a difference. A sample sized product definitely won't last that long!
So, how do you know if a product is really going to do what its packaging says it does?
That's simple – take a look at the ingredient list.
Learning How to Read a Skincare Ingredient List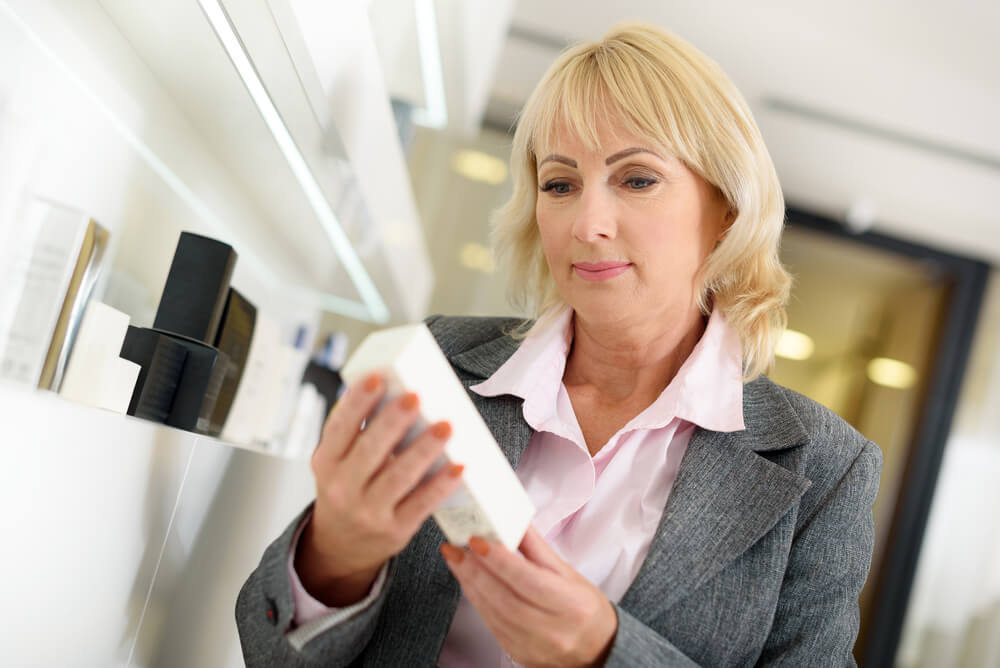 All good skincare products will have an ingredient list. If the one you're considering doesn't, then steer clear.
However, for those who are new to the world of skin care, that long list of scientific names, many of which may look impossible to pronounce, can seem overwhelming.
Don't worry – while it may take a bit of time, learning how to read an ingredient list will make you a much smarter skin care shopper in the future.
To start with, look at the order of the ingredients. This will reflect how much of each ingredient has been used in that product. The first ingredient on the list is the one that the majority of the product is made up of, while the last ingredient on the list has been used in very small amounts.
Now, when it comes to the individual ingredients on that list, this is going to require a little research on your part. You want to make sure that the ingredients used are suitable for your skin type, while also being capable of treating your skin concerns. While you don't need to look up every single ingredient on that list, the first five to ten are the most important.
Ethical and Environmental Values
If ethics and the environment matter to you, then it's important to make sure that the skin care brands that you use align to these values too. After all, you don't want to be supporting a business that's completely opposite something that you strongly believe in.
Animal Testing
One subject that really matters to many is animal testing. While there may not have been much of an alternative to this back in the day, scientific advancements mean that there really is no need to test cosmetic products on animals now.
Here at Vine Vera, animal testing is something that we are very strongly opposed to. We would never test any of our products on animals.
Harmful Preservatives
Preservatives are always going to be a necessity in skin care products. However, while preservatives may have gotten a bad rep over the years, they're not all bad.
That being said, any brand that does use damaging preservatives is one that you should question. Take parabens as an example. This group of preservatives has been strongly linked to breast cancer and reproductive issues. They have also been found in the bodies of marine animals, showing devastating environmental effects.
For this reason, you won't find any parabens in Vine Vera skincare products.
Sustainability
Sustainability is becoming increasingly important to people. Make sure that your chosen skin care brand holds up to sustainability standards. Packaging should be easily recyclable, and any botanical ingredients used should be sustainable to grow and harvest.
Set a Budget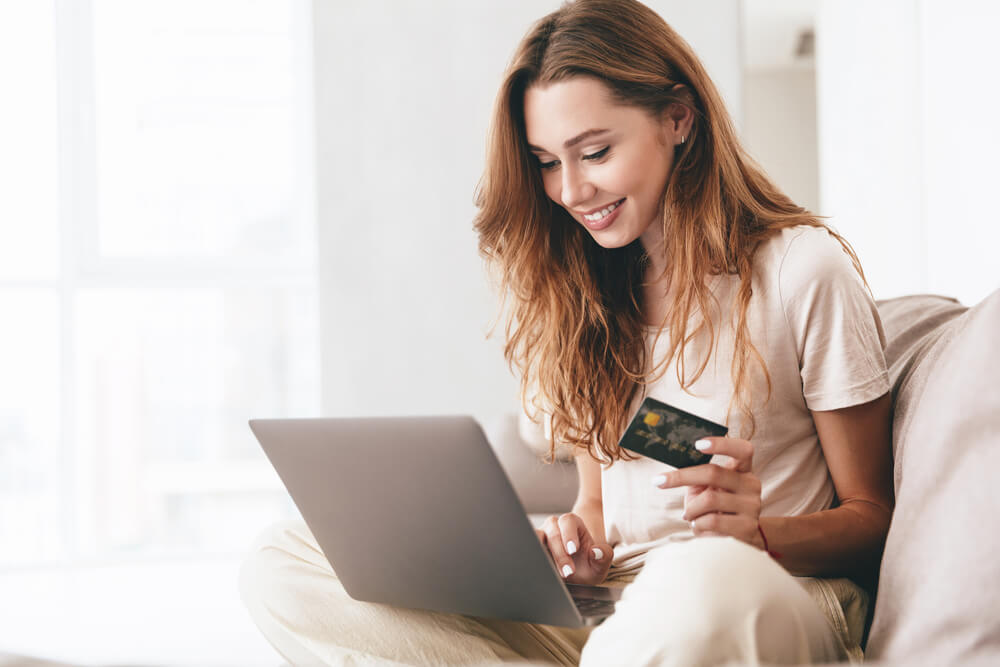 When it comes to the many different skin care products out there, there are some that are worth investing in more than others, and a night cream is one of them.
A good night cream will truly look after your skin while you sleep, allowing you to wake up to complexion that looks perfectly healthy. This is a product that is worth spending a little extra on, even if this means that you need to cut your budget back in other areas of your skin care routine.
Plus, now that you understand how to find the perfect night cream, chances are that you won't be willing to settle for anything less, even if that means spending a little bit more!
Found a night cream that you really cannot afford?
Be patient – you may find that it is put on sale in the near future. Signing up for that brand's newsletter can help to ensure that you're in-the-know when new sales are available.
Many brands, including Vine Vera, also offer giveaways and discount codes on social media, so click on that follow button!
It's Time to Find the Perfect Night Cream!
When you first get started, shopping for a night cream can seem stressful. However, once you know more about what you're looking for, and can also understand those crazy ingredient lists, the process becomes much more enjoyable. It's a great feeling to be able to take control of your skin's needs, and taking the time to find the perfect night cream is a good way to get started.