Is Your Nail Salon Safe?
Posted on
February 26, 2016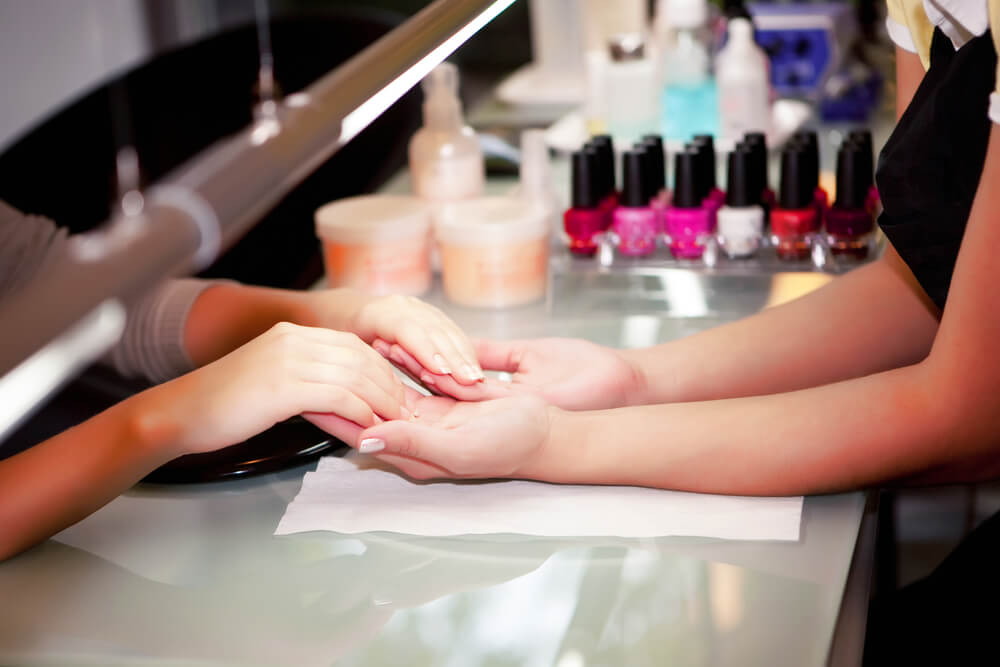 Seemingly endless nail polish color options, plenty of magazines and comfortable, cozy chairs: What's not to love about heading for a professional manicure/ pedicure once in awhile? If you've ever heard a salon horror story, you know that you risk more than just the appearance of your manicure by heading to an unsanitary salon. From chemical fume-induced headaches to serious infections, there certainly are potential dangers lurking in unsanitary salons. Want to enjoy your next manicure/ pedicure in peace? Check out this guide on what to look for when determining whether your nail salon is safe.
Check the Surroundings
Experts recommend that you arrive at the salon about 15 minutes before your scheduled appointment so that you can take a look around the salon. If you don't have a ton of time to look around, celebrity nail artist Deborah Lippmann says to be sure and check the corners of salons and the bathrooms. Says Lippmann, "if they're clean, it's usually a sign of higher standards." Take a look at the foot baths used for pedicures, and make sure that employees are properly cleaning and disinfecting them after use. You should also take a peek at the shelves, countertops and trash cans. If you notice dust, dirt or overflowing trash, you definitely don't want to trust the tools and polishes the salon uses.
Scan the Sterilization Methods
As you check out the general cleanliness of the salon, be sure to scan for sterilization devices. If you head into a salon that uses UV sterilizers – those machines that resemble toaster ovens – you want to look for a different salon. While these machines may look impressive and they do clean tools, they don't actually remove any bacteria which means that infection can spread easily. Autoclave machines – those that use steam to kill germs – or hospital-grade soaking solutions are a far better option, but it can be difficult to know whether or not the tools are being sanitized for a long enough period of time. Additionally, there are certain tools that should never be reused like nail files or buffing blocks. To play it safe, Lippmann recommends bringing in your own tools to avoid problems that range from a gross fungal infection to a serious staph infection.
Bring Your Own Polish
Tools aren't the only things at a nail salon that can get polluted and infected. Lippmann advises clients that nail polishes can easily get contaminated if a client has a fungal infection or an open sore near the nail bed. However, Lippmann does note that this is a total "worst-case scenario" and may not be incredibly common, bringing your own polish is still the safest bet. Bringing your own nail polish can also help extend the life of your mani because Lippmann says, "I constantly see salons adding remover to the polishes so they last longer."
Getting a professional mani/ pedi shouldn't be a frightening experience, but you do want to be sure your salon is safe before you sit in the chair. When you go to get your next professional manicure or pedicure, do a quick sweep of the salon and check out the cleanliness of your surroundings. A reputable salon will be clean in all areas, and should have no qualms about answering any questions you may have regarding tools or their sanitization methods. Like Lippmann suggests, bringing your own tools and polish can also help you ensure that your professional manicure or pedicure is not only relaxing, pampering and gorgeous, but that it is also safe for your hands and feet.