2016 Trend Predictions
Posted on
January 9, 2016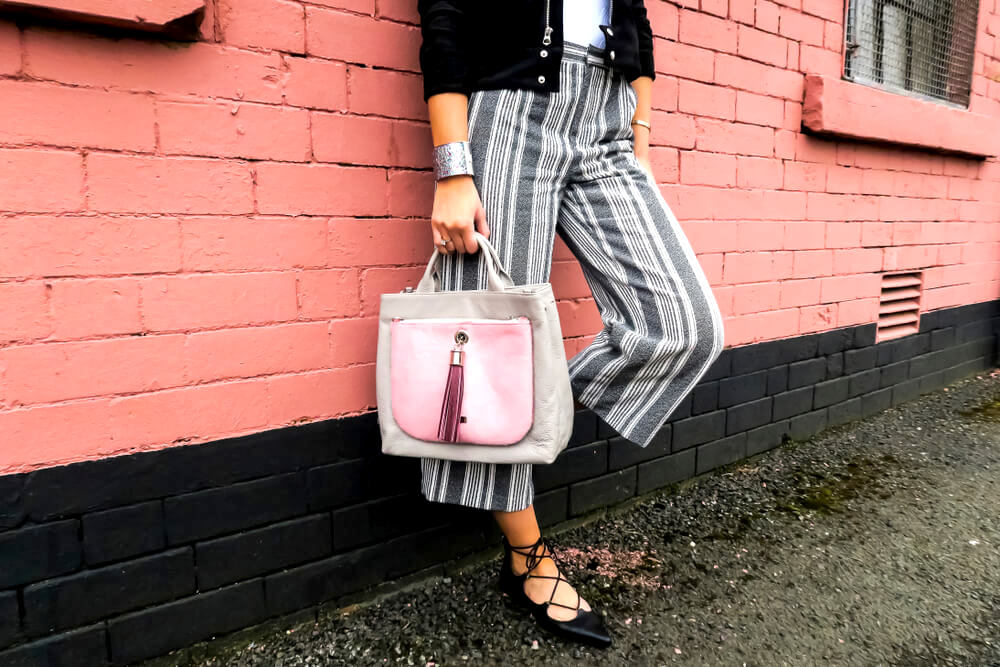 Athleisure
Athleisure made a mark on fashion in 2015 and experts are predicting that this trend will only get hotter during 2016. For athleisure inspiration, look to supermodels Kendall Jenner and Gigi Hadid or the always inspiring Gwen Stefani. Mix dresses with casual athletic shoes or pair heeled leather booties with your favorite track pants or leggings. The key to pulling off athleisure is to balance everything. For instance, if you plan to go out in your comfiest joggers, be sure to pair with something a bit more form-fitting and structured on top because a too loose shirt could give a sloppy feel to the look.
Marled Knits
Marled knits are arguably the easiest trend of 2016 to pull off. Marled knits have multiple tones which gives any outfit an extra bit of interest, but without being overpowering. Pair a slim fit marled sweater with a skirt for the office, or try a slouchy version with your favorite jeans or leggings for weekend wear.
Large Stripes
Stripes are omnipresent in the fashion world, but the type of stripe that everyone wants to wear changes from time to time. 2016 looks to be the year of big, bold stripes using high contrast colors. Ralph Lauren sent models down the runway in striped tops that featured fire engine red and the brightest cobalt blue. You don't have to stop at a t-shirt when it comes to styling your stripes, you will be able to find these bright stripes in everything from the casual t-shirt to the cocktail dress.
Boudoir Dressing
From sheer lace dresses to pajama tops, boudoir dressing is a huge trend prediction for 2016. Thakoon featured models sporting a nightshirt with a more structured blazer for a vibe that was casual and relaxed, yet still put together. Silk dresses that look like they belong in the bedroom are also expected to be big in 2016. If the idea of bearing so much skin makes you uncomfortable, try another trend prediction for 2016 and layer a plain white t-shirt under your dress. For a way easier way to wear pajama-inspired clothes, take a page from Victoria Beckham and pair your outfit with slippers.
Bold Bags
It doesn't matter what size or style your handbag is, 2016 is the year of the statement bag. Dior showed bags in vivid blue, but orange is another color expected to be super stylish in 2016. Why stop at a brightly colored bag? In 2016, embellished bags are going to be highly coveted items. Patches are the hottest way to embellish bags this year, so you can easily make a bold bag a DIY project instead of shelling out tons of cash.
Let 2016 be the year you really make a statement with your fashion. Play with different color combinations and pick up that tangerine purse you've always wanted but were never sure you could pull off. These five trends are shaping 2016 to be a bright, bold year.