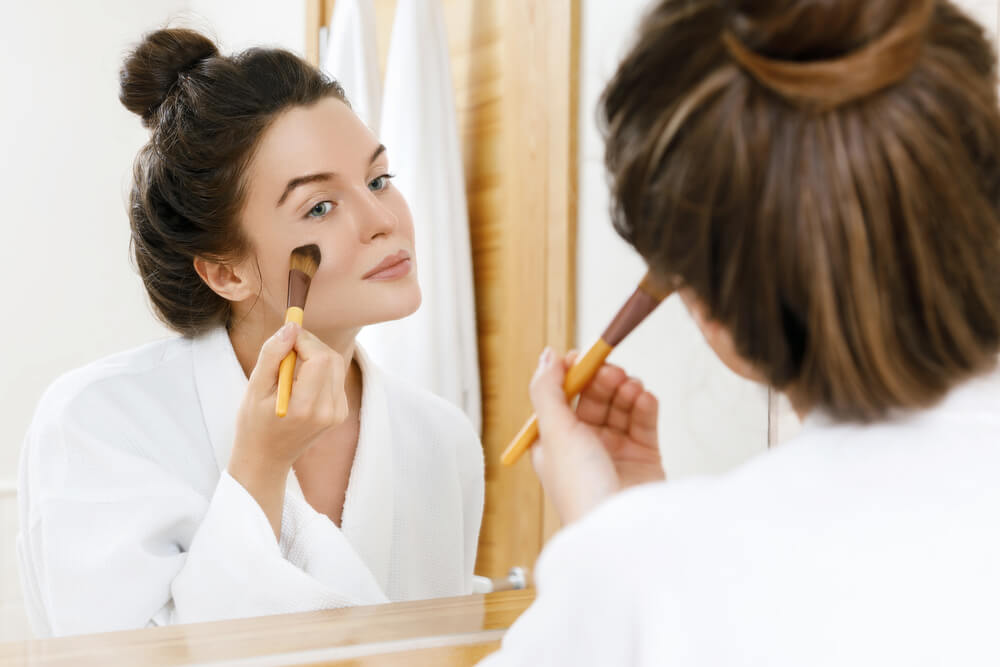 It's the night before one of the most important events in your life. You look at yourself in the mirror, and, to your horror, you're experiencing a breakout of blackheads and pimples. A breakout is one of the worst things that could happen, especially if you want to look your best on a specific day.
Hope is not lost! The solution to this problem? Cover your acne with makeup.
If you're not the type to worry about makeup, this might seem like a complicated process. However, it's a useful skill to have so that you can achieve the elegant and sophisticated look you were aiming for. So sit back, relax, and read this article with all your heart.
Common Mistakes When Applying Makeup
Before we try to hide acne with makeup, let's figure out how to prevent it in the first place.
Not Cleaning Your Face Before Applying Makeup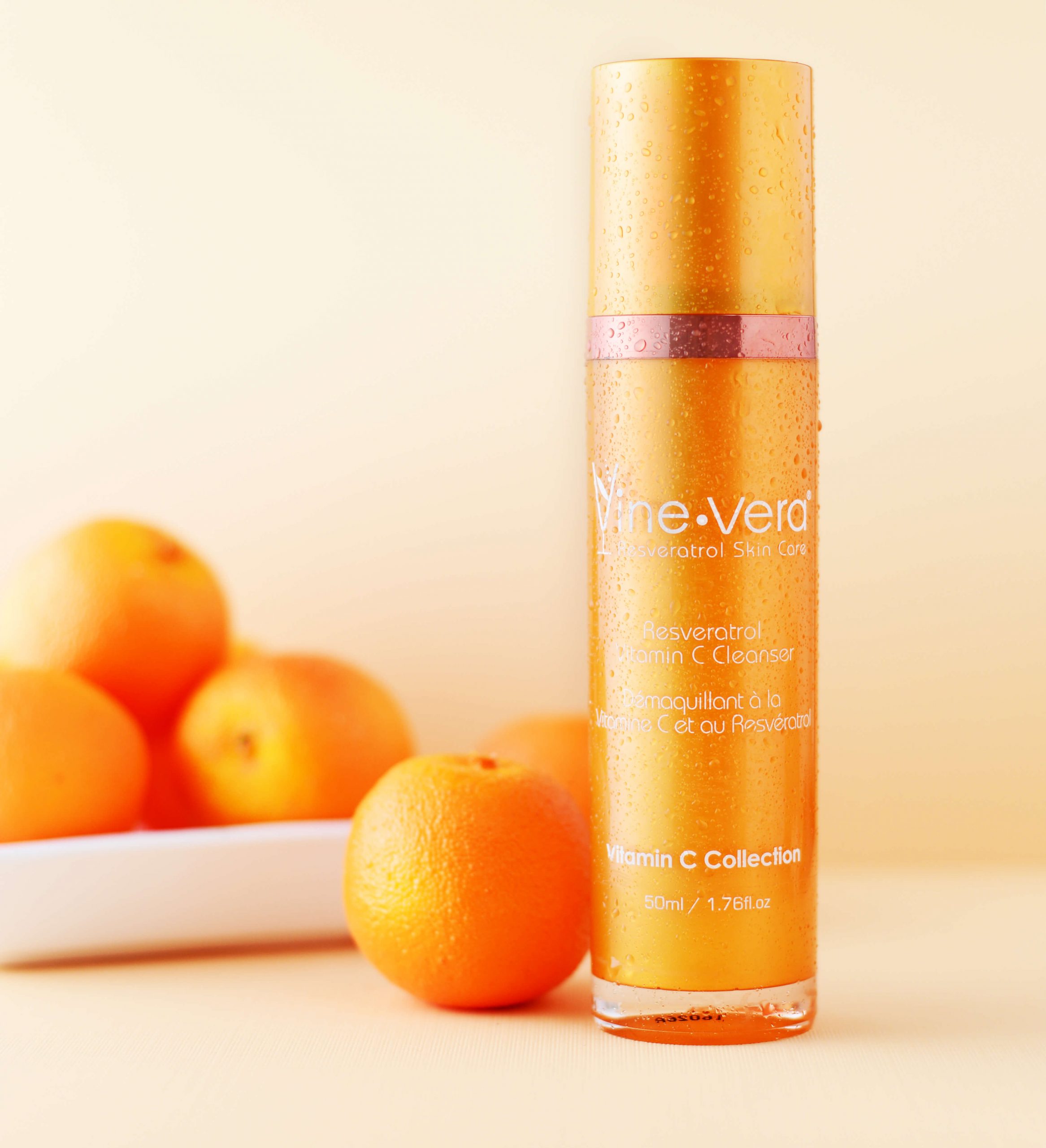 Even if you're running short on time, you need to make sure that you clean your face before putting on makeup. Putting makeup without cleaning your face is not a good practice because there may be excess oil, dirt buildup, and germs on your face. These dirt particles, excess oil, and germs will be trapped on your face if you cover them with makeup, which, later on, will cause acne breakouts!
Need a cleanser suitable for oily skin? Try the Vine Vera Resveratrol Vitamin C Cleanser.
Sharing Your Makeup
Sharing is caring, but not when it comes to makeup!
Even if it is your best friend or your sister, makeup sharing is a major no-no! If you use the same makeup and tools as other people, you can also transfer the bacteria and oil from their face into yours. In doing so, you are increasing your risk of infection and acne breakout, which is incredibly dangerous!
Keeping Your Makeup On for the Whole Day
Even if you're only applying a small amount of makeup on your face, it will still adversely affect your skin if you wear it for too long. Therefore, it is essential to remove your makeup by the end of the day. If you sleep with your makeup on, these chemicals will mix with any oil and dirt accumulated on the surface of your face. These can clump together and clog your pores. 
Tips for Using Makeup to Cover Your Acne
Use a Moisturizer as Your Base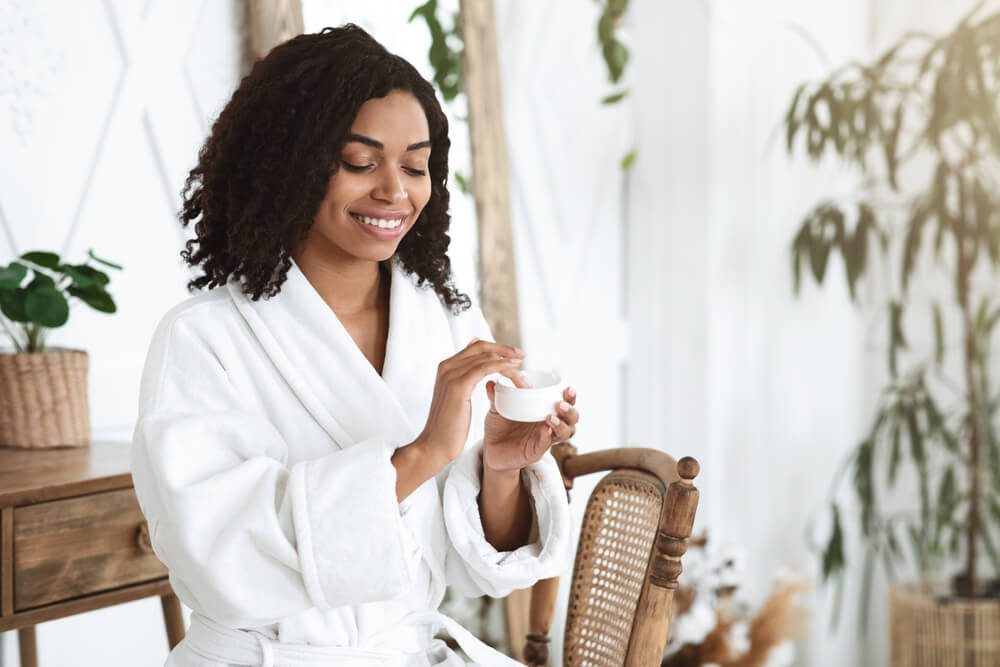 If you think moisturizing your face is one of the causes of your acne breakout, you'll be pleased to know that it's not true! What causes your breakout is a failure to moisturize your skin. Moisturizing should always be your first step before putting makeup on. This step can help provide a smooth base for your foundation and concealer. 
Even if you're not facing a breakout problem, experts recommend including a moisturizer in your daily routine. Moisturizers are even more helpful if you're suffering from a skin problem. Make sure that you always apply the appropriate amount on your face before putting on makeup!
Applying moisturizer is a critical step — as we said, it gives you smoother-feeling skin when you apply your foundation and concealer. If you moisturize religiously, there won't be dry areas on your face. Therefore, the makeup won't cling and attach to the dry spots that can cause pimples.
Aside from those benefits, moisturizing can also help you avoid looking like you put on too much makeup. The Vine Vera Resveratrol Cabernet High Potency Day Cream is a great formula to apply pre-makeup! 
Prime Your Face
When you use primer, makeup will cling to your skin more effectively. You will notice that the colors of your makeup tend to be more vibrant than when applying directly on skin that isn't primed.
If you use a primer, you won't need to layer your foundation or concealer excessively to cover up your blemishes. After all, applying too much product with oil content will further clog your pores and contribute to breakouts!
Protip: Invest in a good quality primer! Don't buy something too cheap — you might end up clogging your pores instead of the primer serving its purpose!
Use a Color Corrector
With your face moisturized and primed, the next thing to do is to use a color corrector. For some, this step might seem intimidating or too much of a hassle. However, you'll realize that color correctors are, in fact, your best secret weapon for making zits disappear.
In fact, color correctors are even more helpful if your pimples are leaning towards the red side. Here's a quick guide on what color corrector to use for acne and other blemishes:
Dark Green Shade:

Red and inflamed blemishes

Dark Yellow Shade:

Popped out pimples

Peach Shade:

Darker acne spots and scars
Keep in mind that it's unnecessary to put an excessive load of color corrector on your face. A little goes a long way!
Experts suggest beginning the process with a small amount of the product. Make sure to place it sparingly on the right spots. Once you finish that small amount, you may add more if you feel that it's necessary. It is easier for you to add more product than remove what is already on your face.
Apply Two Layers of Concealer Properly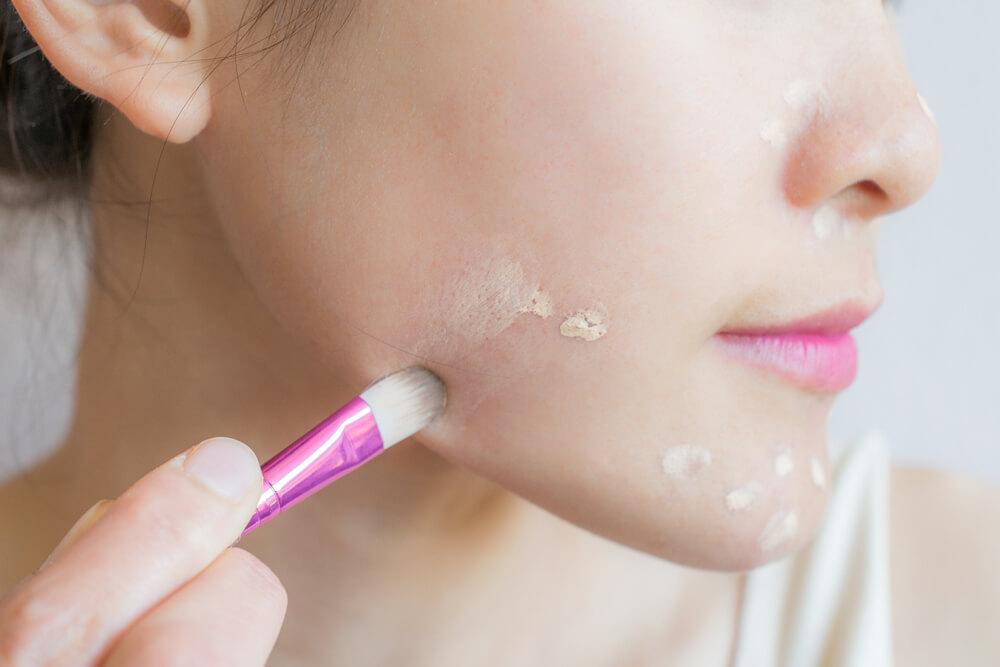 The most effective recipe to achieve that perfect look and hide acne is to use the two-pronged approach in using concealers.
What's the first step, you ask?
Use a light concealer as the initial layer. Make sure that it's at most one or two levels lighter than your skin tone. Professionals suggest that you use a cream concealer to disguise your blemishes effectively. If you use powder, it will most likely make your skin look cakey and will only draw unwanted attention to your face.
After the first layer, you may add another layer of concealer that exactly matches your skin. Do not forget to use a makeup sponge so it's easier for you to cover your acne in every angle, especially those which you cannot touch with your hands. Always keep in mind to be gentle when applying the concealer. Do not rub it on — instead, lightly dab it so that you won't remove the makeup you applied below it.
Choose the Best Corresponding Foundation
It's not enough to rely on your concealer. Another vital aspect of using makeup to hide acne is the right foundation. Depending on your needs, you can use a full coverage foundation to cover those blemishes. Make sure to choose something that doesn't transfer, can last long, and is the same color as your skin tone! This way, it won't disappear with sweat and leave strange-colored patches on your skin.
If you have a breakout, use a brush instead of applying foundation with your fingers or a sponge. Using a brush helps you apply the product evenly and ensures you're not touching your acne unnecessarily.
Use Products That Are Free of Harmful Chemicals
Using products that can clog your pores and help acne-causing bacteria grow and thrive without you knowing must be insane. Breakouts caused by chemicals are why you must familiarize yourself with these ingredients that you should avoid.
Experts say that all skin types are prone to breakouts, especially when using the wrong products. When choosing products, it would be best to look for products that suit your skin type and are free of harmful chemicals that might trigger acne breakouts, such as alcohol, fragrances, and acrylic.
First and foremost, you need to steer clear of comedogenic ingredients that are known to cause skin troubles. These comedogenic ingredients may include fragrances and dye, which contain harmful chemicals that can be incredibly irritating to sensitive and acne-prone skin types.
Aside from that, you may also want to avoid alcohol. Alcohol-based products are designed to maximize a product's penetration deep into the skin, providing you with a long-lasting, all-day look. However, there is a downside to these kinds of makeup products. Alcohol is a chemical that, when used excessively, can lead to dehydrated or irritated skin. As a result, alcohol can cause or exacerbate breakouts.
Likewise, you might also want to be wary of makeup formulas that contain acrylics. Acrylics can help keep ingredients in a product together. However, they are not breathable and can potentially clog your pores. Silicones must be avoided as much as possible too. This ingredient may give you that silky-smooth feeling, but it is also a significant contributor to dry skin and clogged pores, which result in acne.
Use the Right Type of Makeup Brush and Technique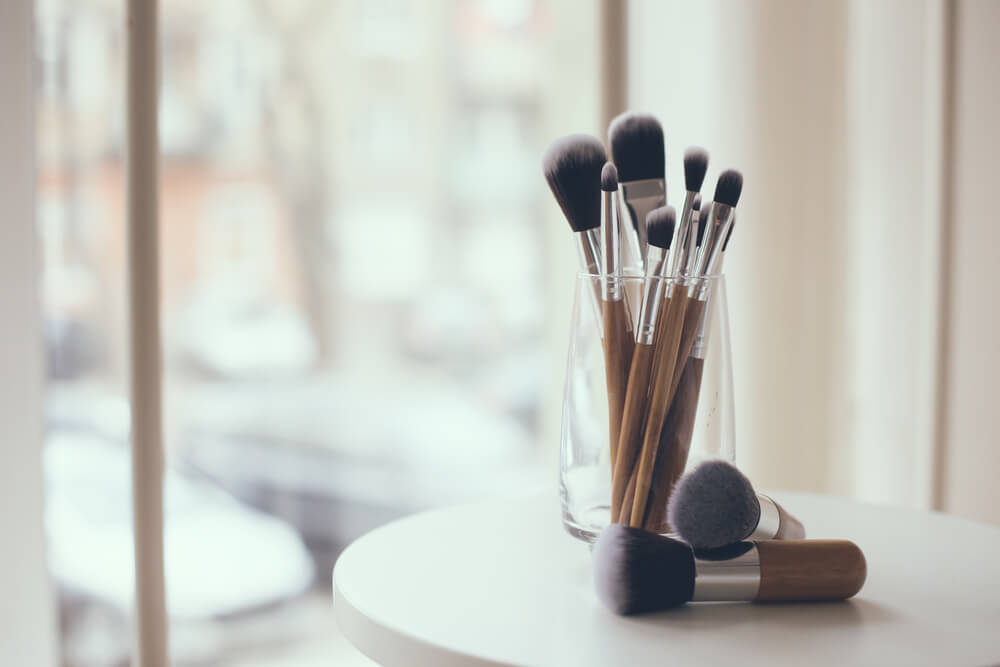 If you want to cover your acne breakouts seamlessly, using the right application tool is vital. Suppose you are going to apply foundation on top of your acne. In that case, experts recommend using a dry buffing brush and moving it in a circular motion. This brush is the one with dense bristles.
Makeup experts discourage people who are suffering from breakouts from using a sponge in applying foundation. The reason behind this is that sponges pull the product off from your blemishes, which is the opposite of what you want to happen.
But, not everyone is ditching the sponge!
Some use a combination of the dry buffing brush and sponge. A brush offers a full range of motion for flawless makeup application. It helps you apply makeup to your skin without pulling the product off. The sponge, on the other hand, helps blend the makeup for a more even look! Aside from that, the sponge can also help if you don't want your makeup to look cakey. 
If you do not want to make your breakout worse, it would be best to avoid using dirty makeup tools. Dirty makeup tools will apply more bacteria to your skin, and it will cause your face to break out even more.
Keep this tip in mind: wash the brushes you use to apply makeup around your eyes at least twice a month. Other sponges and brushes should be washed at least once a month.
Lastly, one of the easiest ways of applying makeup on your face may be using your fingers. However, don't you know that this is also the most common cause of acne?
Yes, you read that, right! One reason why you are getting acne is because you're applying makeup using your grimy hands. When you use your hands, you are also transferring the germs and bacteria from everything that your hands touched to your face. These germs and bacteria are a leading cause of breakouts.
According to experts, there are several bacteria that our hands get when touching different things. These bacteria, when transferred to our face, can irritate our skin. Stick to your tools!
Set Your Makeup 
Setting your makeup helps it stay longer on your face. By doing so, you won't have to reapply multiple times throughout the day, allowing you to successfully hide your acne! Aside from that, you might also want to seal your look with a finishing spray to prevent your makeup from fading. If you're looking for a setting spray to use, try to find one with tea tree oil; it helps prevent and curb acne breakouts!
Something to Ponder On!
Having blemishes might be a big problem, but this doesn't mean that you are no longer beautiful! You are still beautiful, no matter what!
But, if you want to gain more confidence, it will help you know how to cover your blemishes by applying makeup.
However, do remember that using too much makeup and the wrong products can make your breakouts worse. This is counterproductive — it will not only make your blemishes stand out more, but it will also affect its healing process.
The more makeup you put on, the more difficult it is for your body to heal. If you fall into this trap, there's a large possibility that your breakout will get worse as your special day draws nearer. Makeup is even worse if you put it on a pimple that just popped or an open wound.
Remember our tips and you'll be ready to face the world — no breakout is going to stop you from living your best life! Stay beautiful, and turn to Vine Vera products to help you feel like the Goddess you are.