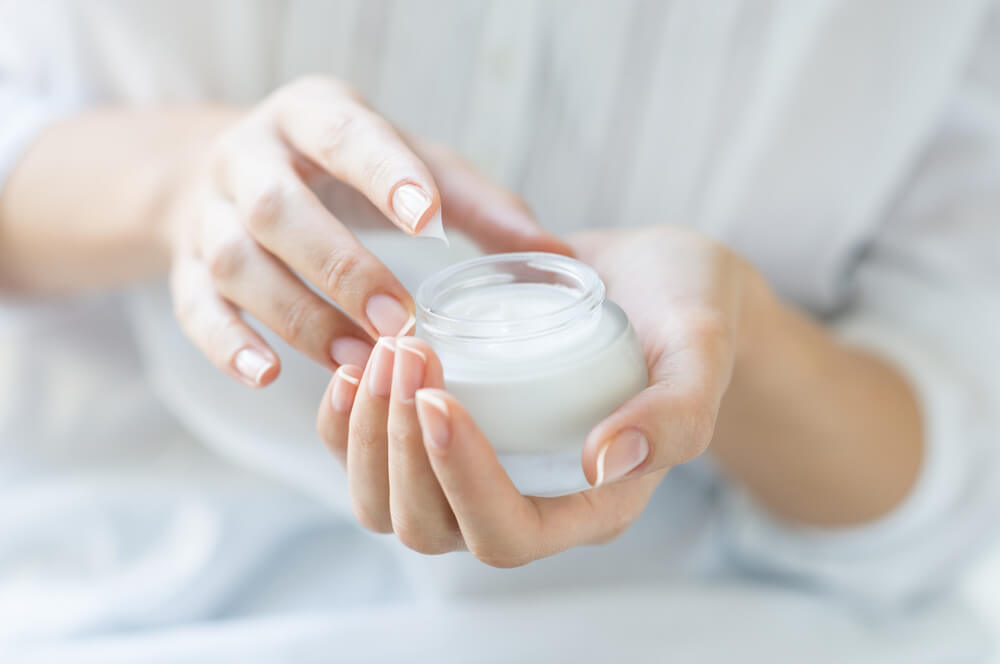 Do Use a Moisturizer
The most important do is to actually use a moisturizer on your combination skin. It can be tempting to skin moisturizer when you have overactive oil glands constantly pumping out sebum in your T-zone, but drying your skin out only creates more problems down the line. When you dry your skin out by using products that are too harsh or by skipping moisturizer altogether, your face will respond by producing more oil to compensate for the hydration it's losing. No matter how oily your face gets, you don't want to skip a moisturizer.
Do Check the Ingredients
Checking the ingredients of your moisturizer (and any facial care product for that matter) should be the number one thing that you do. You need to know what ingredients are in a product, so that you can properly match the ingredients with the needs of your skin. Some of the best ingredients for combination skin include antioxidants, cell-communicating ingredients and pantothenic acid.
Do Spot Treat
Even with a perfectly formulated moisturizer, there are going to be instances where it just won't be enough to balance your skin out. When you find this happening, it's best to use two separate products to treat the differing skin types on your face. Lotions and creams are great for the dry areas of your face, but they are often much too heavy for the oily areas. Gel moisturizers or serums that are oil-free and lightweight are perfect for your T-zone because they provide moisture without it being an overwhelming amount.
Do Switch Products
The needs of your skin change from season to season, so it is important to constantly pay attention to what your skin is telling you. While all skin types experience fluctuations when the weather changes, combination skin is often hit the hardest. Use products that are appropriate for the needs of your skin during each season.
…And Don't Forget to Exfoliate
You can have the world's most incredible moisturizer, but if you aren't exfoliating your combination skin, then you aren't seeing the full benefits of your moisturizer. Combination skin often responds well to beta-hydroxy acid (salicylic acid) exfoliators. These effectively remove the layer of dead skin cells from the surface of your skin without stripping natural oils and prompting increased oil production. Exfoliate two to three times a week for best results.
Combination skin is challenging, but it's not impossible to deal with. You must be extra sensitive to what your skin needs and be diligent about exfoliation. No matter how tempting skipping a moisturizer can be, that's a definite don't when it comes to your combination skin. Moisturizing your skin is imperative to keep it balanced and healthy.