Protect Your Skin When Waxing
Posted on
June 2, 2017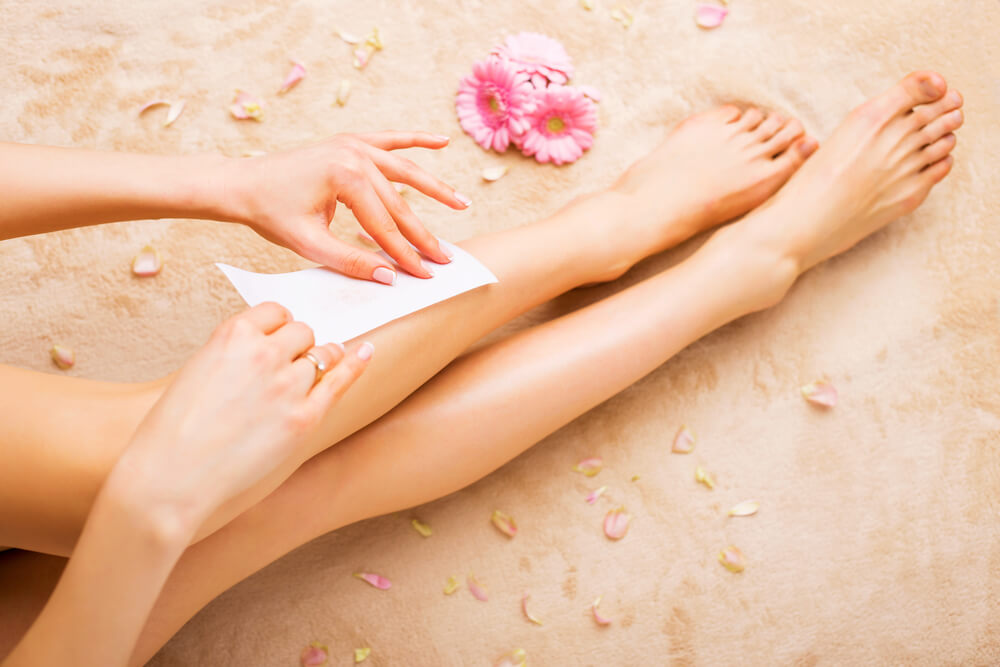 Waxing? You were the kid who screamed when your mom took off your bandaid. How are you going to survive waxing? A little whiskey, maybe? Will you need a designated driver to get you home from the salon? Will you get turned away by the technician for hyper squeamishness? Waxing can be taxing, but there are ways to make it a little more tolerable. Read on to get some advice on preparing for and recuperating from a waxing session.
Check the Label
Before you begin, you want to be sure the wax doesn't contain anything that you're allergic to. The last thing you need is unnecessary redness. Waxes are usually composed mainly of resin, but they can be based on certain ingredients like lavender or tea tree oil, and some contain artificial colors and fragrances. Always check products before using and look into products for prepping skin, removing wax, and soothing skin afterwards.
When receiving professional waxing, you'll probably be asked to fill out a form to make sure your skin is compatible to the waxing formula, but in case you're not, you should tell the technician about anything you're allergic to and ask him or her to make a note of it on your client profile for future reference.
Apply Oil or Powder
After cleansing your skin, apply pre-epilation before a soft wax, or pre-epilation oil for a hard wax. These will serve as buffers, helping the wax to adhere to the hair rather than the skin, lessening the probability of resulting redness.
Technique
Make sure skin is held taut while pulling hair out to prevent unnecessary tugging. Use a wax designed for sensitive skin; cream-based products are often milder than other waxes. Avoid waxing over an area more than one time, as this can cause redness, inflammation, and can even strip pieces of skin.
Keep Temperature of Wax Moderate
Very hot wax can burn skin, so avoid letting wax that requires heating sit in the microwave too long. Make sure to test out the temperature on the back of your hand before applying. Conversely, wax that isn't warm enough may stick to skin and cause irritation. Try to find a happy medium.
Soothe Skin
Apply a cooling product or aloe-based gel to soothe skin after removing wax. Cooled tea bags or ice packs can be placed on the eyes after waxing brows to reduce swelling.
Cover Up
To conceal redness after waxing, apply mineral makeup. It's light on the skin and will allow it to breathe more easily than cakey concealers or foundation.
Alternate Methods
Waxing is not for everyone. If skin bleeds, scabs, or becomes irritated, it may be best to try another method. Threading and sugaring are options that remove the hair follicle from the root while remaining easy on the skin. You may want to try these instead.
How do you prepare for and recuperate from a waxing? Let us know what you do before and after. We love to get your comments.