Dark Spots and Uneven Skin Tone
Posted on
July 1, 2014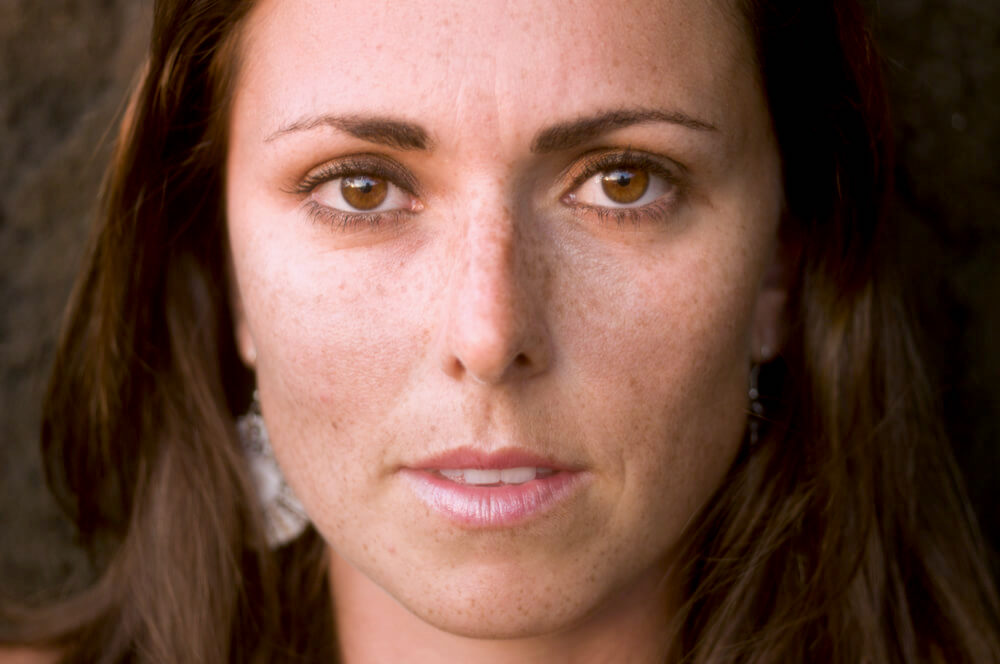 Solar Lentiginosis, also known as sun spots, liver spots or age spots, are common type of skin ailment that is known to develop on your skin. These spots are darker in color than the surrounding area and are known to typically vary from a light brown to reddish color. People with fairer skin tones are more susceptible to dark spots and these blemishes have been known to make a number of people feel extremely sheepish about their skin.
What Causes Skin Spots?
One of the main reasons behind skin spots is the long term damage of exposing your skin to the ultraviolet rays of the sun. The sun's rays can increase the melanin production in your body, thereby making your skin become darker in certain areas. However, exposure to the sun isn't the only cause of skin spots. Things like hormonal imbalances, aging, genetics, liver damage, skin disorders and acne scars can also cause skin spots.
Skincare for Uneven Skin Tone*
There are a number of steps and considerations involved in treating uneven skin tones. To make things simpler, we have divided the entire skin care routine for those suffering from uneven skin tones into four simple steps.
Step 1 – Peeling
The first and foremost thing that you need to do is to encourage your cell regeneration. One of the best ways of increasing the rate of cell regeneration is by removing the dead cells and the grime from the outermost layer of your skin. This is where peeling is so important. The Resveratrol Merlot Refining Peeling has been specially designed to remove dirt and grime from your skin and helping you to reveal a gentler and brighter complexion.
Step 2 – Nourishing
Once you're done with peeling your skin, you need to use facial serums to provide your skin with some much need nourishment. Make sure that you always use a facial serum that contains Vitamin C. The Resveratrol Zinfandel Skin Tone Correcting Serum has been formulated with the help of Vitamins A and Ck Orange Peel Extracts and Resveratrol to make your skin look more youthful and radiant.
Step 3 – Moisturizing
Providing your skin with the necessary hydration is particularly important. You can use moisturizers that offer you with sun protection during the day time. However, you need special moisturizing creams that help you to lock the moisture content and nourish your skin  at night. The Resveratrol Merlot Nourishing Night Cream is an ultra-soothing solution that consists of the goodness of Resveratrol and Shea Butter. It allows you to hydrate your skin and get rid of dry or rough skin patches.
Step 4 – Protecting
Repairing the damage that has already been caused to your skin is important, but protecting your skin from further damage is equally important. This is where sunscreens play such an important role. Irrespective of what anyone might say, don't wear anything less than an SPF 30 on a regular basis, even when it's cloudy or rainy. The Resveratrol Zinfandel Radiance Cream offers your skin with the essential nutrients and vitamins that it needs to glow naturally. Moreover, it also helps you to protect your skin by reducing the signs of aging and the appearance of dark spots that are caused by exposure to the sun's rays.
Could It Be Melanoma?
Are you concerned about skin spots? Make sure that you visit your dermatologist if –
Your skin spots look asymmetrical, i.e., they are larger or smaller on one side.
The melanoma is larger than the size of a pencil eraser
Your skin spots look irregular
The appearance of your skin spot changes suddenly
Your skin gains a darker color in certain areas
Words to Know
Melanin – Melanin refers to a natural pigment in the human body that is responsible for the color of your skin, hair and eyes.
Hyperpigmentation – Hyperpigmentation refers to a skin condition that is normally caused due to overproduction of melanin in the body. Excessive exposure to the sun is the most common cause of hyperpigmentation.
*This information is shared for informational purposes only. Always consult with your dermatologist before treating skin conditions.