Vine Vera and Gal Gadot Host Wine & Vine Event at Sadie Kitchen and Lounge
Posted on
April 1, 2014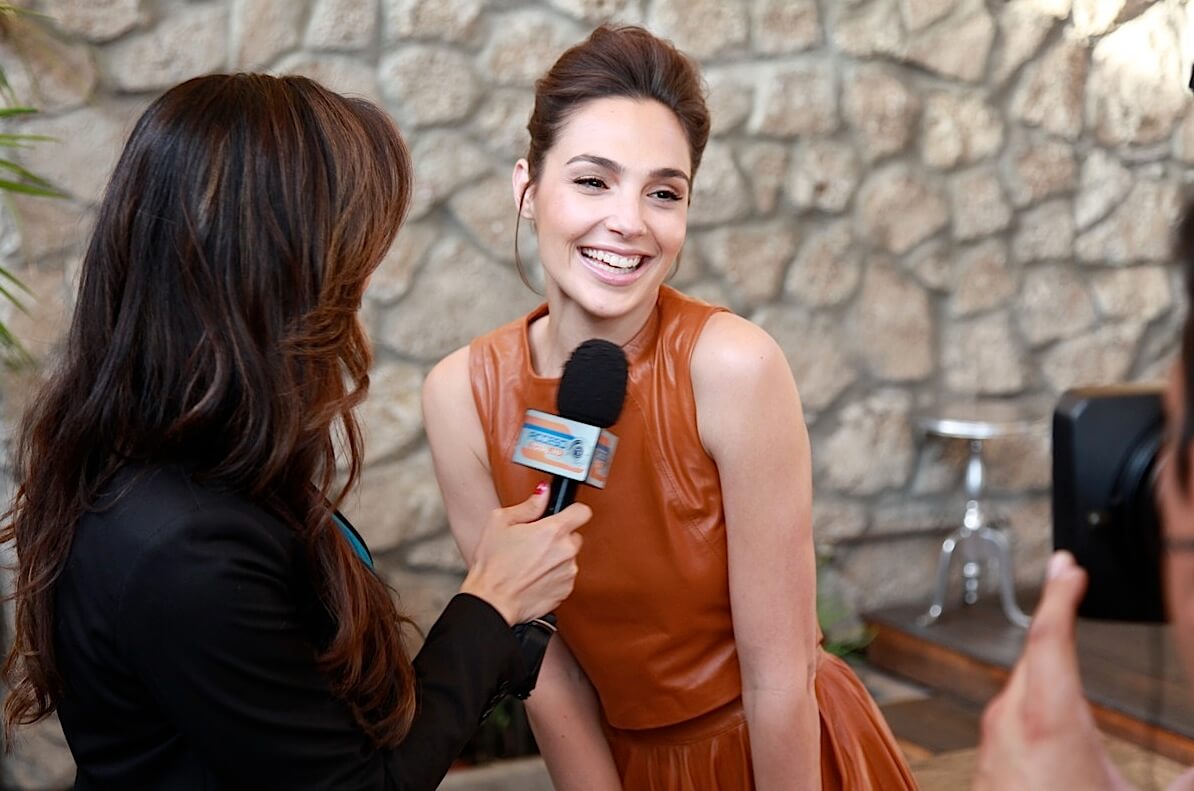 On March 27th, Vine Vera together with brand ambassador Gal Gadot, hosted an indulgent evening to remember at the fabulous Sadie Kitchen and Lounge in Los Angeles. The exclusive Wine & Vine event guest list included key members of the press and influential beauty and fashion bloggers. At the event, guests enjoyed the finest in music, food, wine, and luxury skincare products from Vine Vera.
Throughout the event, beauty bloggers took to Instagram and Twitter to share their evening at the Wine & Vine event. Upon reading the event's menu, blogger Brittany Sage tweeted "The menu looks delicious at Sadie Kitchen with Gal Gadot for the Vine Vera skincare event! #vinevera".
The Wine & Vine event featured six food and wine pairings specially crafted to reflect the unique ingredients found in Gal Gadot's favorite Vine Vera products. Throughout the night, each pairing was described by Chef Jonathan Moulton and Sadie's General Manager and Wine Specialist, Patrick Doherty. Skin care specialist Marlena Chang also met with guests to describe each product's use and answer questions.
The first pairing was a White Gazpacho dish, served with a glass of Chateau Tertre de Launay Vin de Bordeaux. Topped with toasted almonds, the White Gazpacho dish reflected almond oil, an ingredient found in Vine Vera's Resveratrol Chianti Thermic Mask.
The second pairing was a Salad of Young Lettuces, served with a glass of Famille Perrin Reserve Rose. Served with edible flowers, the dish reflected the flower extracts found in Vine Vera's Resveratrol Malbec DNA Biology Emulsion skincare product.
The next pairing was Mole Rubbed Scottish Salmon with avocado and crispy shallots, served with a glass of Vina Herminia Tempranillo. The dish was inspired by the avocado oil found in the Resveratrol Shiraz Instentic Non-Surgical Syringe.
The final dinner pairing was Braised Beef Shortrib, served with celery root puree, Brussel sprouts, and a red wine demiglace. This dish was paired with Trapiche Malbec, a strong wine to highlight the immediate difference felt when using Vera's Resveratrol Eye Collection Dark Circle Eye Cream.
There were two delicious dessert wine pairings: Crunchy Tres Leches Cake and Green Tea Panna Cotta. Paired with Cambria Estate Katherine's Vineyard Chardonnay, the Crunchy Tres Leches Cake's feature ingredient chamomile cream reflected the flower extracts in Vine Vera's Resveratrol Pinot Noir Phyto-Silk Mask. The Green Tea Panna Cotta was paired with Dr. Loosen Blue Slate Reisling Kabinett.
The Wine & Vine event also debuted Vine Vera's newest skin care product, Resveratrol High-Potency Powder from the Cabernet High-Potency Collection. When massaged into moist skin, Resveratrol High-Potency powder transforms into a hydrating liquid, allowing the skin to absorb replenishing vitamins and antioxidants. With ingredients like Vitamin C, green algae, seaweed, and Resveratrol, the Resveratrol High-Potency Powder is a must have for radiant skin this spring.
With decadent food, wine, and skin care, you couldn't have asked for better evening! The stunning Gal Gadot made an excellent host, meeting with nearly every one of the guests. It was a great opportunity for Vine Vera and we truly appreciate all who made the event possible.
Want to learn more about Vine Vera? Like the Vine Vera Facebook page for all the latest in Vine Vera news, product information, exclusive giveaways, fashion and beauty.