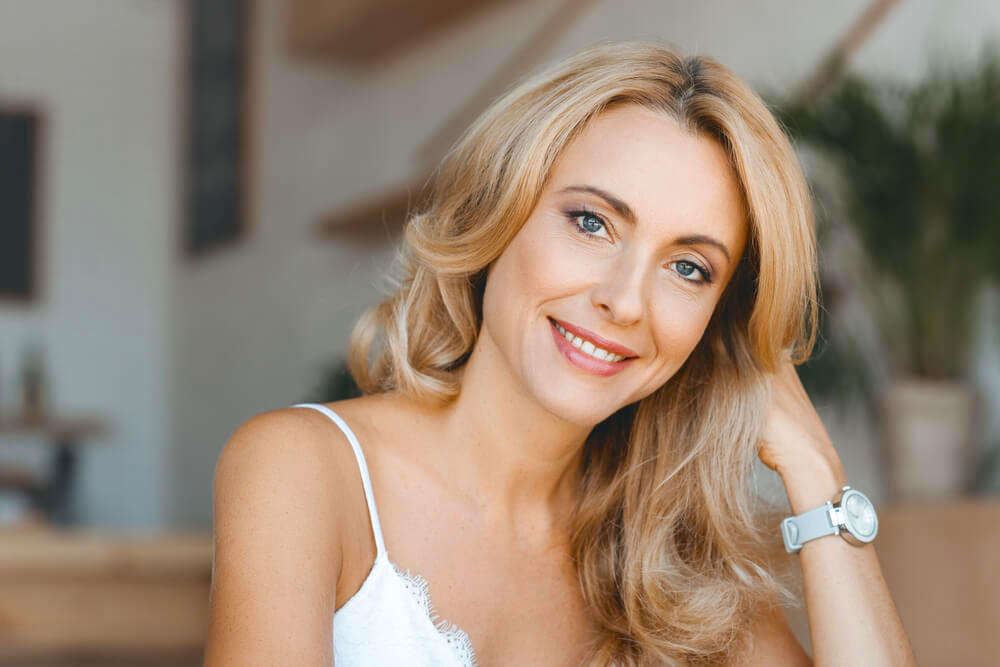 When you turn MOM upside down, you get "WOW," and that's what makeovers do. A mani-pedi, a new wardrobe, or a little Botox injection can go a long way to mom-empowerment.  Here are some of the recommendations for flipping the script on Motherhood.
Mani-Pedi
Ombres, fluid nails, aquarium nails or maybe just a reverse French? The manicure industry has gotten a lot more inventive in the last decade or so. Stiletto nails may not be very conducive to household chores, but that doesn't mean you can't venture into new territories.
You don't have to go to the manicurist to get a mani-pedi. A few hours watching Netflix can become very productive when you have Dusty Lilac and a vision. Watch tutorials on the internet to get a few pointers on ombres, fluid, and aquarium nails.
Makeup Makeovers
Makeup comes with an expiration date, shouldn't makeup routines as well? If your foundation stops at the neck, you're finished with finishing powder, and your blush looks like it was applied with a hand stamp, it's probably a sign that your regular routine is past its due date.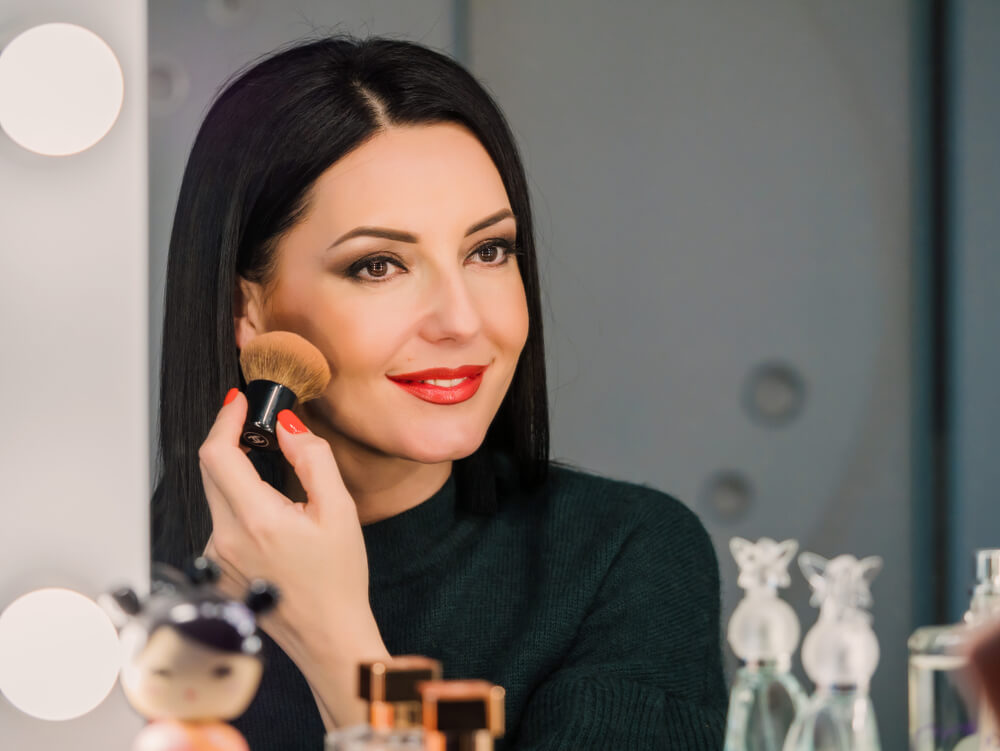 Stuck in a rut? Not sure how to take the next step? Looking at pictures on magazine covers and finding yourself absolutely stymied? Sometimes you just need a little professional advice. Here are eye-opening pro tips on making over your makeup routine.
Use black shadow on your top lashes and brown on the bottom to make your eyes look bigger.

Apply a moisturizing mascara and then a volumizing mascara to only the outer lashes for a cat's eye effect for the eyeliner disadvantaged.

Open up your eyes by framing them with a highlighter. Tap some bronze or champagne tinted cream above the ends of your brows and on your cheekbones

Give eye shadow a multidimensional effect by layering two different textures of the same shade. Try a shimmery powder over a cream.

While your mascara is still wet, push up on your lashes to curl them.

Coat brows twice with a brow gel to make them appear fuller.

Apply a shimmery cream to the middle of your eyelids and swish it back and forth with a nylon brush for a simple blended look.
Teeth Whitening
White teeth are one of the most crucial factors in assessing the physical attractiveness of a potential partner. While scientists say this attraction has something to do with survival of the fittest, it seems more likely to believe has more to do with the fear of simple chronic halitosis and a bad kissing experience. Either way, white teeth are sexy and if you haven't had them since elementary school, there is still hope.
If you still haven't overcome your fear of the dentist, there are ways to whiten teeth at home – In fact several. After the word got out that white teeth could get you more dates, many companies were eager to capitalize. This resulted in a surge of teeth whitening strips, toothpastes and whitening kits all designed to lighten stains of teeth. Here are some of the options and how they work.
The active ingredient here is a bleach that can actually change the natural color of your teeth and will absolve you of the sin of drinking too much coffee. Some kits involve the application of a peroxide gel to the surface of your teeth, others include a gel containing tray that molds to your teeth. Insert the tray for 30-45 minutes for a week or more.
Whitening strips can reverse years of wine drinking. Targeted for stain removal, the strips are very thin, almost invisible and coated with a peroxide-based whitener.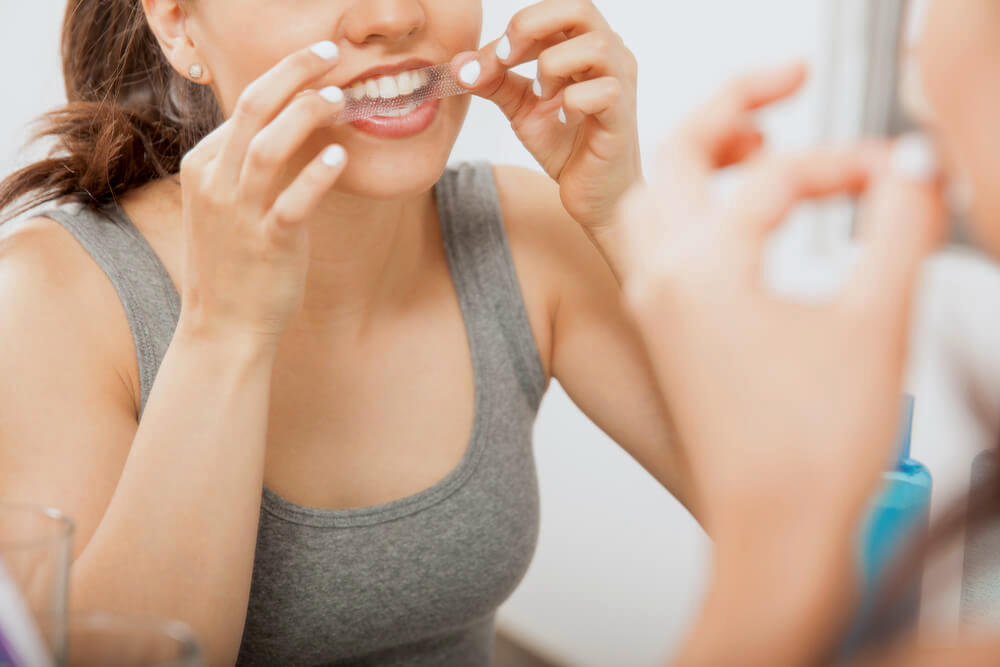 Wear them daily for a week or more and you'll be sure to turn some heads. The results may not be as intense as the kits, but they are easy to use, and satisfaction is almost always guaranteed.
Whitening Toothpaste and Rinses
Many over the counter toothpaste and rinses do a pretty good job on tooth stains. Most contain natural abrasives, chemicals, and polishing agents and do not change the natural color of teeth.
Nothing that a stick of gum won't do? Sugarless gum may not make your teeth dazzle, but it will trigger saliva that helps wash away tooth debris and neutralizes the acids that cause tooth decay.
New Wardrobe
The secret to finding a good wardrobe is by finding what works for you and sticking to it. Hey. Cleopatra wore the same chainmail bikini every day, but Mark Antony sure didn't throw her out of bed. The point is, she looked great in it, felt great in it and no one complained. That's sort of the way you should view your new wardrobe.
Appealing as it was to Cleopatra, chainmail is certainly not highly recommended for a daily uniform. The key is finding comfortable quality fabrics, shapes that form-flattering silhouettes, and colors that make you feel like the queen of your own domain. 
Think of those pieces you're always searching for in your wardrobe and build from there. Constantly looking for that pair of skinny jeans that fit you like a second-skin and just happen to go with everything? Buy five of them, one in every color. The stretchy pencil skirt that makes your butt look photoshopped?  Order the entire stock. When it comes to making over wardrobe, it's keep the best and ditch the rest. That's a makeover motto you'll find easy to get used to.
Botox
Is Botox on your bucket list? It's certainly a bit less dangerous than paragliding across the Atlantic and that's a perfectly acceptable bucket list entry. Ask Tom Cruise, he's probably done both and can provide a definitive answer.
Yes, Botox can be risky business, but what's life without taking risks? Here are some answers to the botox – related questions you were curious about but too embarrassed to ask for fear of condemnation.
Fast Facts on Botox:
It is the most popular non-surgical treatment, 6 million happy customers served.

Botox is a neurotoxin used to reduce fine lines by paralyzing underlying muscles and causing them to relax.

Botox can also be used to control migraines, excessive sweating, and bowel disorders.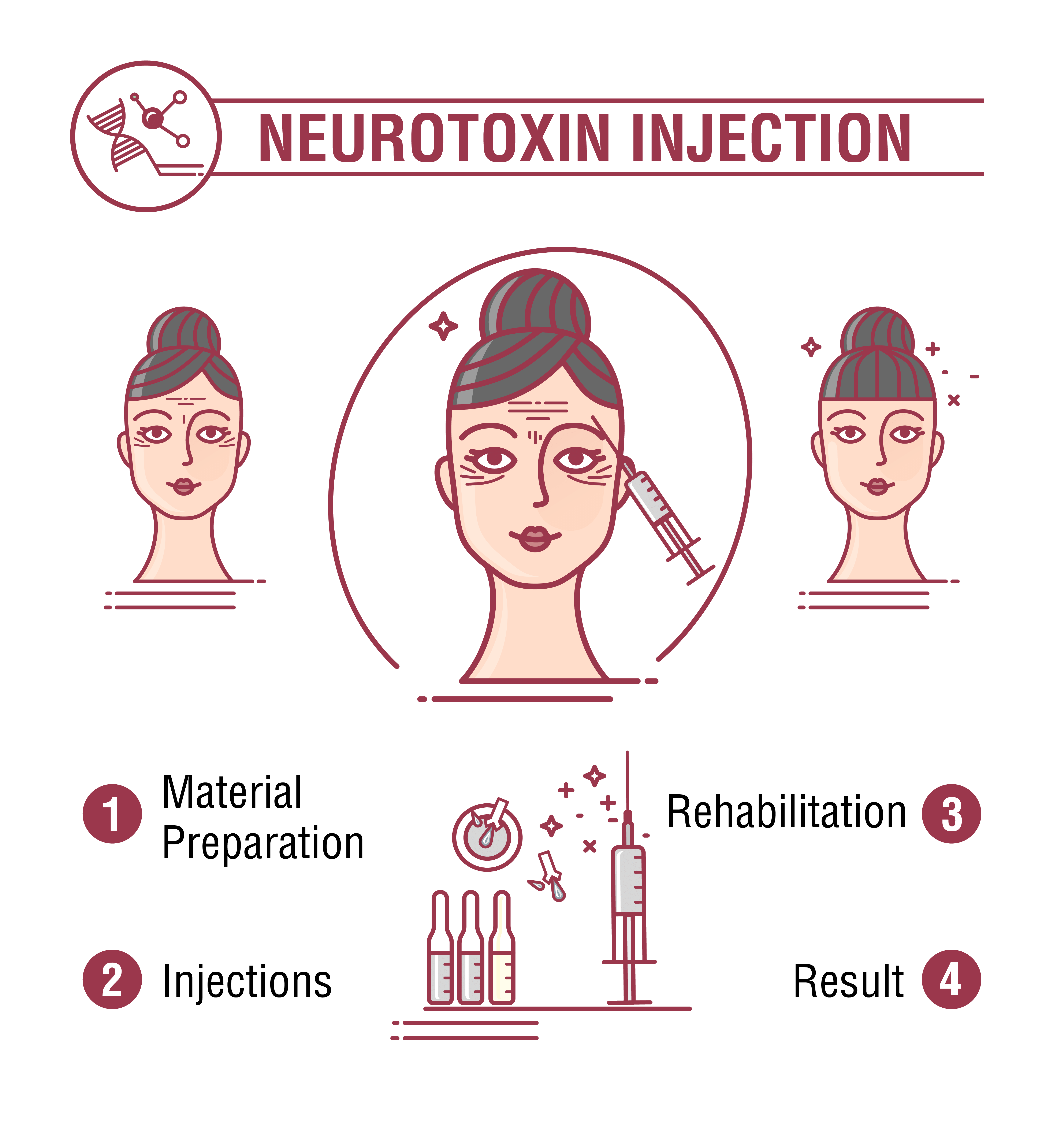 Botox may be delivered by a shot, but it's not really a one-shot deal. When you learn the botox lingo, you'll hear the words units and area being tossed around a lot. Units refer to a single shot, while area refers to the treatment of an area. It takes a few single shots to treat an area.
Unit shots usually run anywhere from $10 to $16. How many shots you need depends on the area you want to treat. Here is a little more botox lingo that you might want to add to your vocab:
Glabella: The area between the eyes. This usually takes 16-28 units in females, and 18-30 in males.
Crow's feet bilaterally: 18-24 units
Horizontal lines of the forehead: 8-16 units
Bunny lines on the nose: Lines that become apparent when a person's facial expression changes, a reference to the twitchy noses of rabbits: 4-6 units
Word of warning: Don't get too botoxified, we have emojis to express surprise.
Wondering if you can reduce the look of wrinkles and line without injecting anything into your skin?
The Resveratrol Shiraz Instentic Non-Surgical Syringe looks like a syringe, acts like a syringe, and works like Botox – but without penetrating the stratum corneum (top outer layer) of the skin. The key ingredients are resveratrol extract and Dimethylaminoethanol Tartrate (DMAE), which work together to visibly reduce the appearance of deep lines and wrinkles around the mouth and the eyes.
Hairstyle Makeovers
Does your curling iron still use metal barrels and clamps? If so, it's not only you that needs the makeover. New hair styling equipment is made with ceramic tourmaline, they have things like specific temperature settings and negative ions for heat protection. Damaged hair is sooo late 1990's.
What if the Fairy Godmother waved her magical styling wand and your hair was immediately transformed into tumbling, sexy, perfectly tousled beach waves? Not gonna happen? Probably not, but you can make beachy waves happen with a good curling iron and a little product. Here's how to make the beachy waves so sexy, it might make you tell the Prince you're not ready for a commitment.
Beachy Waves
Prep hair using a teasing brush and separate locks for added texture. Brush down to make hair soft. Take sections of hair and brush in opposite directions to create fullness.

Spraying the roots of the hair with dry shampoo is optional. The shampoo will soak up some of the extra oil to give you just the right amount of stiffness for added height at the crown. (Big hair-big ideas).

A large barrel creates big, loose curls and works well on long hair. A skinny or middle-sized barrel works better for short or mid-length hair. After choosing your weapon of choice, take a one-inch section of hair and begin wrapping it around the curling iron a few inches away from your head.

 

When you get to the end, clip the section of hair inside the curling iron leaving a few inches at the end sticking out. This is to guarantee a beachy curl rather than a corkscrew.

Start with the bottom layers of your hair and gradually work up to the top layers until your whole head is done. Do touchups if necessary.

Comb through hair using fingers to create natural looking tousles.

Spray with volumizing hair spray to secure.
The Mommy Makeover
Where there now are children, there once was pregnancy, and where there once was pregnancy, there is now loose skin that no amount of exercise will tighten. Don't let the cute name fool you, the Mommy makeover is one tough mother of a transformation.
What Can I Expect from the Mommy Makeover?
The Mommy Makeover is code for a tummy tuck, liposuction, and a breast lift. The tummy tuck is for trimming that excess skin from your stomach, the liposuction targets the stubborn fat, and the breast lift addresses the saggy boobs.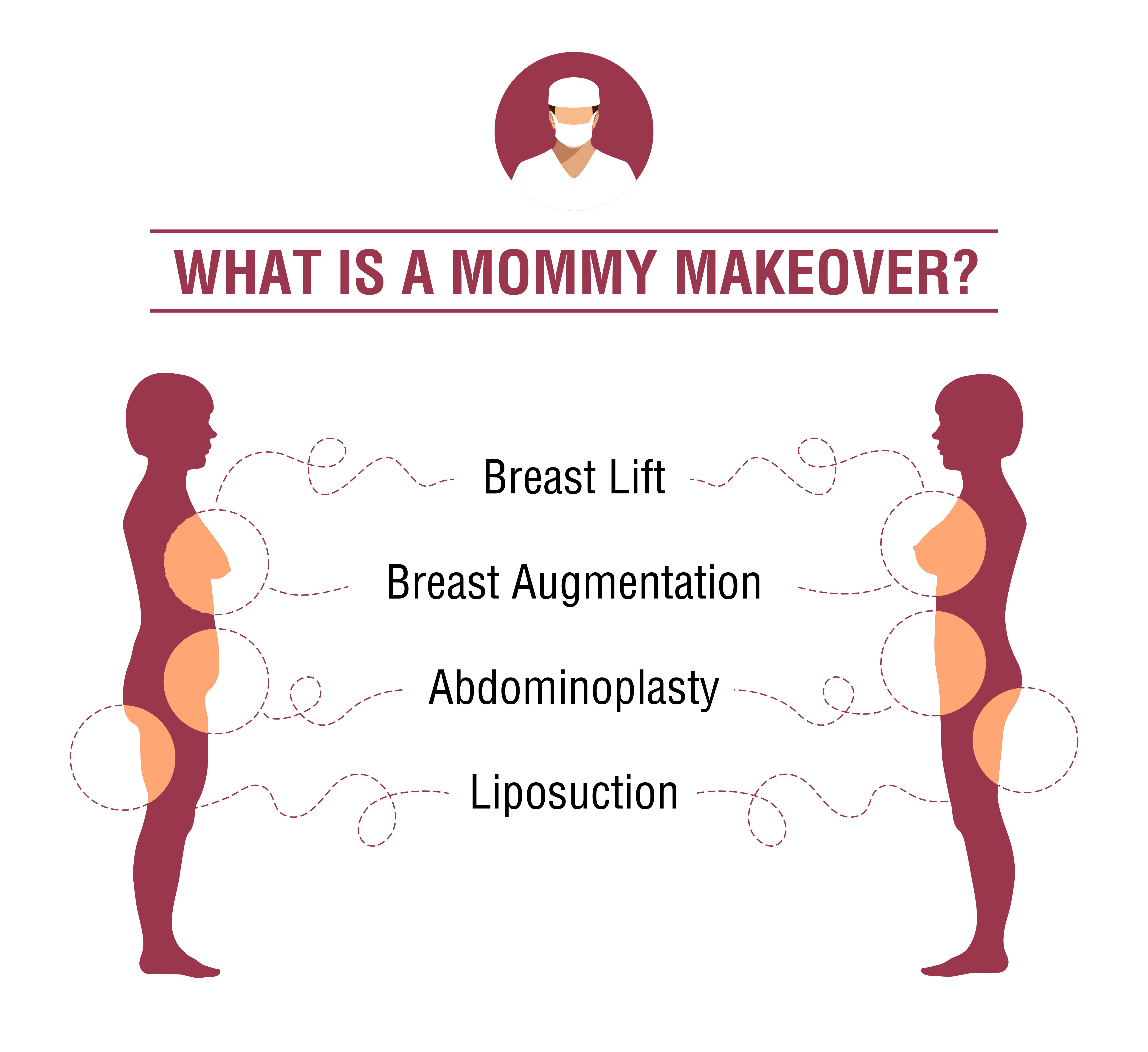 But make no mistake, you will suffer for your beauty. According to one patient, "The first 24 hours is, by far, the most awful of your life. It was hell." The good news is most patients do bounce back quite nicely and apparently, so do their breasts, judging by the 96% jump in breast augmentation over the last six years.
If you do choose to go the Mommy Makeover route, make sure that you're in good health before. Many plastic surgeons will not operate on people who lack self-discipline, arguing that the effects of the makeover can be easily reversed by overeating.  For best results on your Mommy makeover:
Achieve your target weight before the operation.

Exercise at least 30 minutes a day, with a minimum 15 minutes of interval training and 15 minutes of resistance training on alternate days.

Practice good nutrition.

Keep alcohol consumption down to 2-3 glasses per week.

Don't smoke.

Establish a no-fail support system over the full recovery period as ordered by your doctor.
Now that you're beautified, go in there and see if they don't look up from their cell phones when you walk in the room.