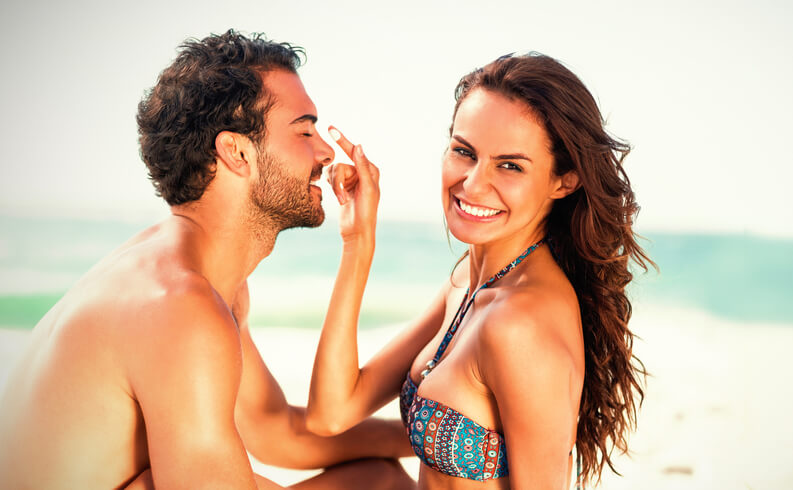 Usually, we view the use of chemicals as a big environmental no-no, but when the environment seems to conspire against us, we sometimes become unwillingly united with chemicals by a common enemy. When the sun becomes harmful, sometimes chemical containing sunscreens seem like our only option. But are they, really? Read on to find out.
The Breakdown
The Environmental Working Group (EWG) has released its 2117 Sunscreen Guide and, in short, the news is not great. According to its findings, nearly three-fourths of sunscreen either contain harmful chemicals or are ineffective. The independent advocacy group reviewed nearly 1,500 products including sunscreens, lip balms, and moisturizers with SPFs only to find that only just over one-quarter of them met the EWG's stringent guidelines – meaning that only 300 sunscreens, nearly 40 lip balms and just over 100 moisturizers made the grade.
The Factors
The EWG report focused on five factors in their evaluation.
Harmful Ingredients
The first things the researchers examined were if the product contained ingredients that were harmful to a person's health and if the application of said product could cause harm. Spray-on sunscreens, for example, could be harmful if inhaled.
How Well The Products Worked
The four remaining factors focused on how well the products worked. The EWG wanted to determine how effective the products were in blocking cancerous UVA and UVB rays and how much a product's active ingredients were broken down by the sun, rendering them ineffective. The researchers also wanted to look at the balance between the UVA and UVB protection. The SPF, or sun protection factor, only takes the ability of the product to block UVB rays into account. Each product was scored on a scale of 1 to 10, with one being the best rating. Only products scoring a two or lower met the EWG's strict standards, a feat that only one-quarter of the products were able to accomplish.
Improvements
Despite the fact that only a small minority of the products were able to score a two or lower, there have been some noted improvements in sunscreen safety in the past few years. The percentage of "mineral only" sunscreens doubled from 17% in 2007 to 34% in 2017. "Mineral only" refers to sunscreens that claim titanium dioxide and zinc oxide as their active ingredients. Also known as physical sunscreens, these products sit on top of the skin, physically reflecting the sun's rays rather than absorbing them, unlike other sunscreens.
"Mineral only" sunscreens have proved to be stable in sunlight, which means the sun will not cause them to break down, and they protect against both UVA and UVB rays without the use of harmful ingredients. The EWG also acknowledged that nearly all sunscreens analyzed for the study were "broad spectrum," which meant that they protected against both UVA and UVB rays.
Additionally, it was noted that the percentage of sunscreens containing retinyl palmate, a type of vitamin A linked to skin tumors in animal studies, had decreased from 40 to 14% since 2010.
Sunscreen for Children
Even though many products are advertised for babies and kids, the FDA does not have any guidelines when it comes the children's sunscreens, meaning there is basically no difference between products advertised for kids and those designated for adults.
The EWG identified 19 of the best sunscreen for kids as lotions, rather than sunsticks, which often are not applied well, and products that are fragrance-free and water-resistant.
Most harmful to children were those containing harmful ingredients, like retinyl palmitate and oxy benzone, those with very high SPFs or those which came in a spray on formula. The EWG notes that sunscreens with SPFs over 50 usually block UVB rays, but not UVAs. Since UVB rays are responsible for making the skin red, people often think that, because their skin is not reddening, no damage is being done. However, this is not the case. Spray-on sunscreens are also not recommended, as they tend to result in uneven application and inhalations from these products may not be safe.
What do you think of the news on sunscreens? Are you going natural? Let us know! We love to hear from you!