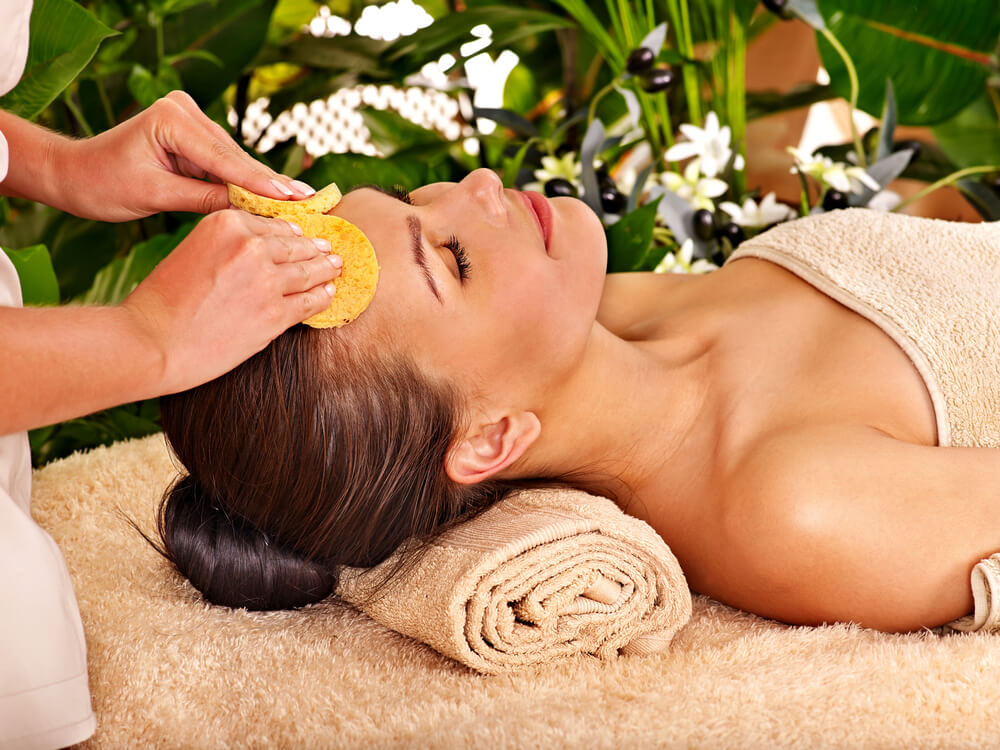 The facial is a time to sit back relax, turn off your mind and let some expert hands do the work for you. But maybe don't turn off that mind too quickly. You need to be a savvy customer even when you're looking to let your cares fall away. You need to keep one eye open, even if you'd prefer to keep both eyes closed. Here are some things you need to take into consideration when you're thinking about a facial.
What Should A Facial Do?
You will commonly hear women talk about relaxation as an integral reason for getting a facial. While relaxation may be a large component of the facial experience, a relaxing facial does not necessarily mean a good facial, and relaxation should not be the main goal behind getting one. A smart consumer will look for a facial that will:
Clean Your skin
Remove and soften whiteheads and blackheads through manual extraction
Restore hydration to skin
Plump skin and smooth out wrinkles with a high quality moisturizer
Exfoliate skin with a scrub, peel, or peel off mask
Fade discolorations, reduce wrinkles and improve skinrone with the use os an AHA or BHA treatment
Another sign of a good facial is the application of sunscreen. A skilled aesthetician will be sure to finish his or her work with a healthy layer of sunscreen containing only zinc oxide or titanium dioxide as the active ingredients to prevent irritation, due especially to the fact that a woman's skin is most sensitive after the application of certain anti aging ingredients.
What A Facial Can't Do
From the way some magazines and beauty consultants talk about facials, you might think there is little that they can't do, but the truth is that facials do have limitations, and they may not even be much more effective then what you can do at home. A facial cannot:
Cure Acne
Cause discolorations to disappear
Replace cosmetic procedures like lasers, Botox, and dermal fillers
Treat redness and rosacea
Firm sagging skin
Get rid of puffy eyes and dark circles
Detoxify skin
Good Aesthetician, Bad Aesthetician
Now this is where it starts to get scary. You never want anyone performing any kind of procedure on you when they don't know what they're doing, and no one wants to be the guinea pig for a novice facialist. How will you know if you're getting a good guy or a bad guy?
An aesthetician who knows his or her trade will start by asking you about your skin. He or she will want to know whether your using medications and what you're doing to care for your skin, as these should all impact the way he performs his work. Look out for an aesthetician who incorporates any of the following into your facial:
Skin steaming, which, especially with extremely hot steam can make skin refer or result in broken capillaries
Unnecessary aggressiveness with acne extractions that can worsen clogged pores or push blemishes deeper into your skin
Essential oils, which may irritate your skin
Alcohol, menthol, or camphor, which may also irritate skin, damaging collagen and destroying substances your skin needs
Facial rejuvenation devices, which he or she may not know how to operate
Another sign of a good fail is an expert massage. The art of massage is taught at state accredited aesthetician schools, and a good aesthetician should be well versed in it. A good facial massage should never involve tugging or pulling skin, which can compromise skin elasticity.
What do you think constitutes a good facial? Let us know about your best (and worst) facial experiences. We love to hear it!