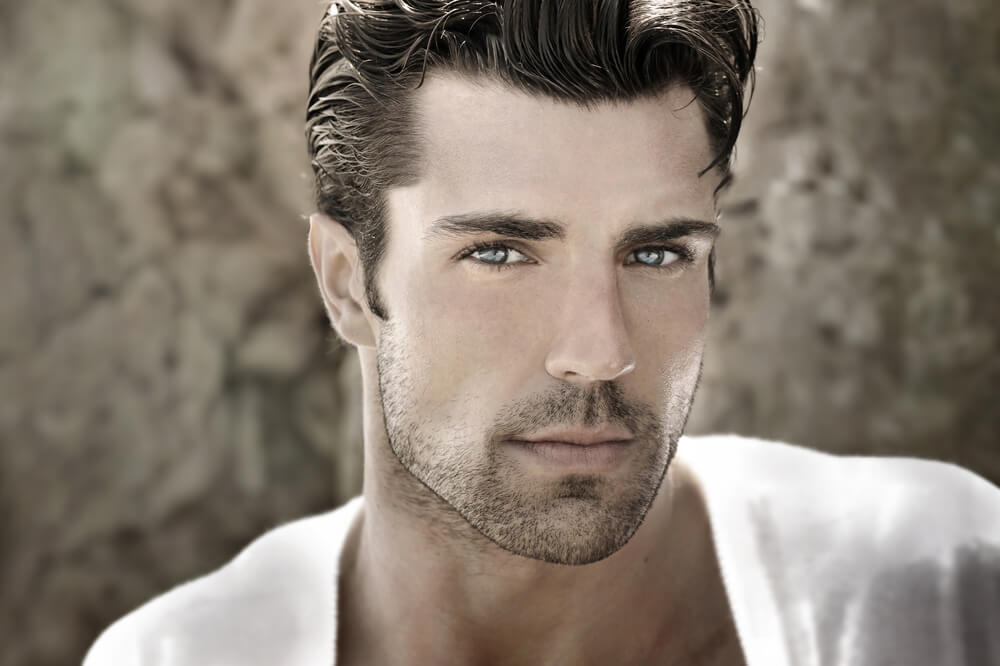 Do you ever feel like you're still going through puberty? You look in the mirror and see a smart sensible professional, but inside, you're still a lovestruck teen with a weakness for Tom Cruise? Well, for those of you who haven't quite gotten over your teenage celeb crush, take heart. He's probably still around, and chances are, he's still looking pretty good. Here are some of the famous older men who're still getting us through the night.
George Clooney
Gorgeous George kept our hopes up for a pretty long time, but he's certainly met his match in Amal. Proud papa George Timothy Clooney was born in 1961 in Lexington, Kentucky. He first came to public attention on the 1984 sitcom E/R as "Dr. Doug Ross," following a stint as a returning character on "The Facts of Life." Since then, Clooney has played the leading man in a host of films, including "One Fine Day" opposite Michelle Pfeiffer, and "Ocean's Eleven, Twelve, and Thirteen." He and wife Amal welcomed twins on June 11, 2017.
Brad Pitt
Brad's a free agent now! After a surprise breakup with long time partner and wife, Angelina Jolie, Brad is back on the market. The film actor and producer born in 1963 in Shawnee, Oklahoma, made his big screen debut in the 1989 horror film "Cutting Class," and made his mark on Hollywood with his role in "Legends of the Fall." The actor is best known for roles as the hitchhiking con man in "Thelma and Louise," the obsessed fighter in "Fight Club," and the strangely gifted Benjamin Button in "The Curious Case of Benjamin Button." Now divorced, Pitt and Jolie share custody of their six children: Maddox, Pax, Shiloh, Zahara, and twins, Knox and Vivienne.
Johnny Depp
If you remember "21 Jump Street", you may have had a picture of Johnny Depp on your wall. John Christopher Depp was born June 9. 1963 in Owensboro, Kentucky. After his Golden Globe-winning role on "21 Jump St," Depp decided that  the series "forced him into the role of product," and decided to appear in films. Apparently, he made the right decision. Depp achieved superstar status, taking larger-than-life roles in movies such as "Edward Scissorhands" and "Ed Wood." He's currently best known for his recurring role as Jack Sparrow on the "Pirates of the Caribbean" franchise. Also musically inclined, current bachelor Johnny is a member of hard rock outfits "Rock City Angels" and "Hollywood Vampires."
Mick Jagger
The consummate ladies' man, Mick Jagger was born Michael Philip Jagger way back in July 26, 1943, in Dartford, Kent, England. Although the Rolling Stones' singer only managed to tie the knot twice (to Jerry Hall and Bianca Jagger), he has been romantically linked with supermodels, including 60's luminaries Chrissie Shrimpton and Marianne Faithful and, more recently, Sophi Daho. Proud papa of eight, Mick's most recent familial addition occurred this year with partner Melanie Hamrick, and offspring include the genetically blessed Jade, Elizabeth, James, and Georgia May. You can still find Mick and the Stones hitting the stage and strutting their stuff all over the US on their latest tour.
Which older famous men still "start you up?" Let us know! We want to reminisce!