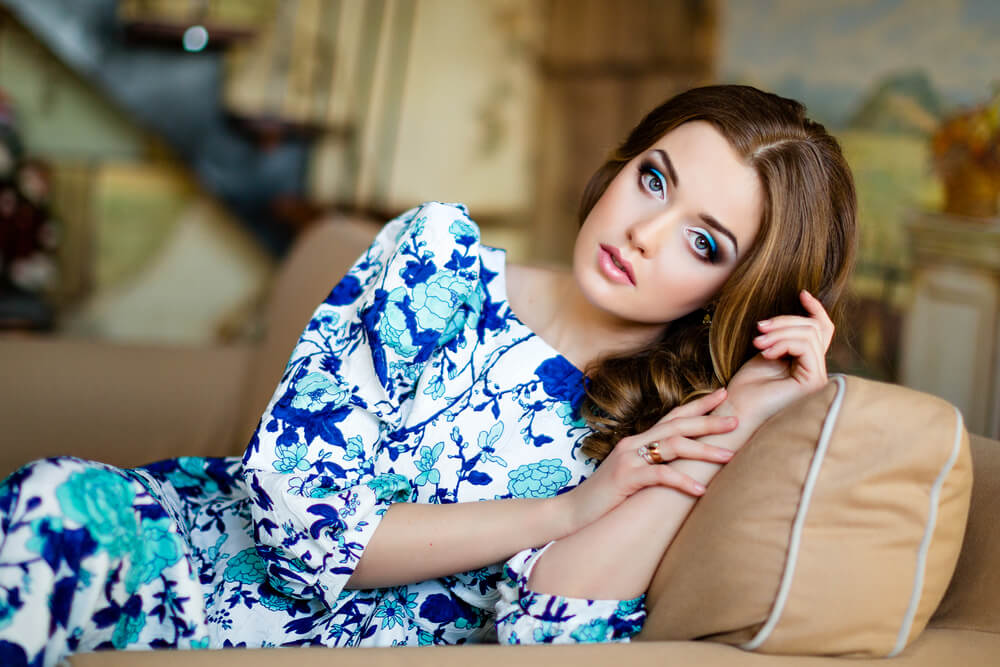 At one time, having a child changed things. Surely, you couldn't be a proper role model for a child if you couldn't let go of your own youth. Motherhood wasn't a time to celebrate your self, it was a time to focus on your child, and let go of silly vanities- to keep your figure hidden, your makeup minimal, your hair plain, and what did this amount to? A lot of miserable mothers who modeled low self esteem to their children. If motherhood has left you feeling like an old hat, you probably owe it to yourself and your family to change things up a bit. Here are some ways to do that.
New Bra
Underwear is often cited as a crucial element of fashion. Blogger Laura Coronado says, " I recommend going to a department store where associates are trained to perform a proper bra fitting."
She believes that,"once  a woman knows her correct bra size and carries her bust in the proper area of her body, she will discover a new, sexy figure she may not have been aware she had, including a smaller waistline than she originally thought."
Mani and Pedi
Having no time to go to the spa is no excuse to skip out on a good manicure and pedicure. Just use some white sugar combined with a few drops of lemon juice as an exfoliator for the hands, feet, and cuticles and finish with a bright coat of polish.
Teeth Whitening
You know one of your best fashion accessories is your smile, and today, that doesn't even necessitate a visit to the dentist. Pick up a home teeth whitening kit the next time you're at our local drug store. You'll find its an easy fix, that doesn't require much time or effort.
The Mommy Makeover
Within the past few years, you may have heard the term "mommy makeover" used to describe the package deal surgeries which usually include breast augmentation, liposuction, and a tummy tuck. According to the American Society of Plastic Surgeons, 62% of mothers would consider a mommy makeover if it weren't for the cost. Here are a few things you may want to know if you are in that 62%.
Surgery is not a substitute for healthy living. Although plastic surgery may seem to be a quick fix for shedding extra baby weight, it is really meant to correct imperfections that exercise can't. According to ASPS president Debra Johnson, the best results of plastic surgery are most likely seen in those who are fit and healthy. Johnson stresses that the point of surgery is to increase breast volume, get rid of excess skin, or repair the abdominal wall. Eating well and exercising should both come before the eventuality of plastic surgery.
Make sure you're not planning to have any more children. Breast implants via areola incision or breast lifts can make breast  feeding difficult because of excess scar tissue. In addition, tummies that have been tightened can stretch out again, although mothers who have had tummy tucks tend to carry high.
Recovery is Painful. One of the pros of the mommy makeover is that it is cost effective in that it allows for multiple surgeries to  be done at the same time. However, it is important to note that what is saved in money may be sacrificed in comfort. Most patients can expect to have someone assisting them constantly for at least three days following surgery and should have someone to care for their children for at least a week following the procedure.
What do you think? Would you do the Mommy makeover? Let us know!