Skin Care Tips for Windy Spring Days
Posted on April 11, 2017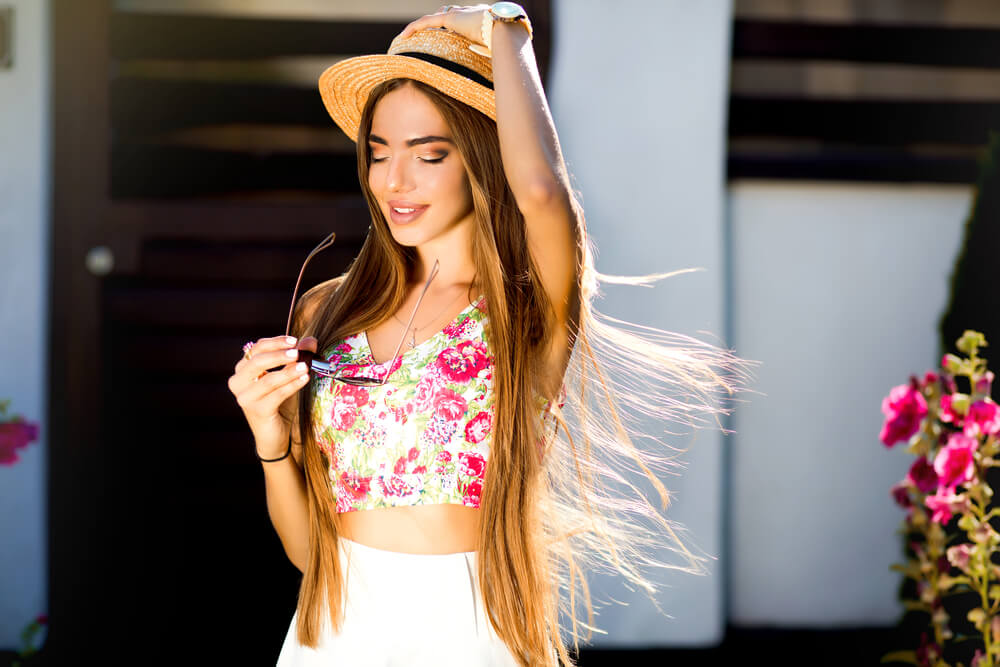 "Who has seen the wind? Neither you nor I." So wrote Christina Rosetti in her famous 18th-century poem. True, we have not seen the wind, but any one who has felt its effects will definitely agree that it is a force to be reckoned with. At its most powerful, the wind is capable of uprooting trees, stripping houses of their roofs, and even transporting Dorothy Gayle from Kansas to Oz. So, one can only imagine what havoc the wind may wreak on your skin. With spring upon us, wind is a concern, and part of that concern has to do with what that means for your complexion. Continue reading for some skin care tips for windy days.
Moisturizer
Heidi Waldorf, MD and director of laser surgery at Mt. Sinai Medical Center, says, "One of the best moisturizers you can use is white petroleum jelly – particularly on the toughest areas of skin, such as heels, elbows, and knees." She also recommends drenching your feet it the gooey stuff and leaving it on overnight covered by a pair of white cotton socks to wake up with happy feet.
Sleeping in your socks not your cup of tea? Waldorf says you can "just smear on the petroleum jelly right before you put on your gym socks and sneakers before working out, or even just to run errands."
And for hands? Go right ahead and do the same with them, slathering with jelly and covering with white bottom gloves. "Any time you are doing a household or garden chore that requires you to wear rubber gloves or gardening gloves, put on the petroleum jelly first, then the white gloves, then the rubber gloves over that."
Hair Removal
With the arrival of spring comes the the reckoning of  ignored body hair. Beauty expert Claudia Spagnolo advises a full body exfoliating scrub prior to hair removal. Says she, "If you use a mild natural ingredient like brown sugar to gently, and I repeat, gently, rub your body several days before having a waxing or chemical hair removal, you'll loosen and remove dead skin cells, which will not only make your hair removal easier but also safer." Spagnolo also recommends the full body scrub before applying faux tanning products for "a more even application with less streaking." However, be sure not to exfoliate or scrub on the same day of your treatment. Leave 24 to 48 hours in between the exfoliation and the tanning or hair removal.
Exfoliation
While exfoliation can be extremely beneficial to smooth the skin on your body, it is even more so to the skin on your face. However, Waldorf warns that the scrubs you choose on your face should be very different from the ones you choose for your body, warning that the scrubs contain ingredients such as walnut shells or apricot pits can cause microscopic tears in the skin. She even cautions against the effects of brown sugar scrubs on sensitive skin.
Waldorf suggests using a cleanser or moisturizer that contains an alpha-hydroxy or beta-hydroxy acid instead. The doctor adds, "While some of the milder commercial preparations may be okay, don't try to buy a professional grade acid peel, like the kind sold over the internet and use it on your own – you have to be very careful and you have to know what you are using , or you could end up with some serious problems." She counts hyper pigmentation among these.
Renewed Spring Skin
For heading into spring, Spagnolo recommends keeping it simple. "Cleansing, toning, and moisturizing twice daily, every day, and then adding a facial steam with or without a mask about once weekly is probably one of the easiest ways to ease skin into spring and summer."
How are you prepping your skin for a windy spring? Let us know!