Skin Care Routines for the Young, Old & In-Between
Posted on
January 25, 2017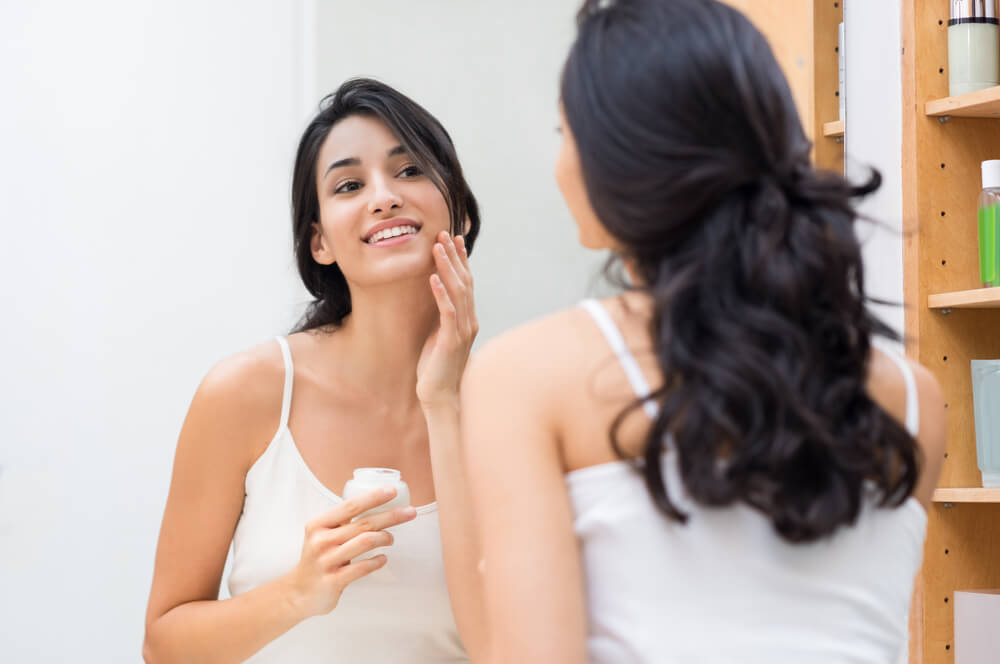 As celebrity esthetician Renee Rouleau has said, "Be good to your skin.  You'll wear it every day for the rest of your life."  Here are some skin care tips that can help you to do just that.
In Your 20's
This is the time to start good skin habits to last a life time.  The golden rule?  Apply sunscreen. Moisturizer is also essential, with dry skin starting to show up and it might also be a good time to change up your acne treatments.
Jennifer Linder, MD and assistant clinical professor of dermatology at the University of California advises washing twice a day and never sleeping in your makeup.  Use a non-soap face wash, which is less drying than washes containing soap.  Cleansers with benzoyl peroxide or salicylic acid are best for oily skin, while dry or combination skin fares better with a creamy cleanser.
Use a moisturizer with broad-spectrum protection and an SPF of at least 30 with zinc oxide or titanium dioxide and apply liberally over neck. face, and ears.When it comes to your nighttime routine, a peptide serum with hyaluronic acid is recommended for fine lines. Retinoid lotions and creams can be effective for acne and also combat the early signs of sun damage.
In Your 30's
Since the 30's are often the decade when your cell turnover slows down, regular exfoliation should be at the top of your list when it comes to skin care. According to Ellen Marmur, associate clinical professor of dermatology at Mount Sinai Medical Center, this is also the age at which sun worshippers will start to notice loss of elasticity and dark spots.
Sagging eyelids and crow's feet may also become evident.You want to use a gentle face wash morning and evening to protect the natural barrier of your skin.  Marmur suggests using a product with hydroxy acids to increase cell renewal and also using a mild scrub a few times weekly.When it comes to serums and moisturizers, keep using the SPF 30 hydrator,  and you may also want to add a vitamin C serum underneath to help with hyper pigmentation.
Finish up with a facial oil and sunscreen.For nighttime treatment, focus on the skin around your eyes. Use an under eye cream with caffeine to prevent inflammation, retinol for building collagen, and niacinamide for fighting redness.  A retinol night cream or prescription retinoid are recommended for keeping the rest of your face young.
In Your 40's
According to Brooke Hackson, MD, associate professor of dermatology at the University of North Carolina, the 40's are the time when dark complected ladies begin to see wrinkles, fine lines, and loss of volume, while fair -skinned women see sun damage resulting in hyperpigmention and splotchiness. Some women  may also have to face hormone-related problems like premenopausal dryness and acne at this age.
Use a creamy cleanser twice a day. Keep it gentle, and, if pimples are a problem, you may want to use something with salicylic acid.Look for a serum with antioxidants, like vitamins C and E or epidermal growth factors to increase production of collagen. Top with a layer of broad-spectrum SPF 30 moisturizer. Before bedtime, Jackson says, prescription retinoids is the way to go. They are not only the most effective treatment proven to prevent aging, but they also reduce acne.
In Your 50's
When you reach your 50's, you may begin to notice thinner skin and jowls caused by bone loss around the jaw.
Hyperpigmentation may increase, wrinkles may deepen, and dryness and flakiness may occur.Cheryl Karcher, MD and associate clinical professor of dermatology at NYU Langone Medical Center advises washing with a creamy moisturizing cleanser formulated for sensitive skin. As for serums, you're  best off using products rich in antioxidants.  Look for something with vitamin C or E, resveratrol and green tea. Top that with a layer of moisturizer with an SPF of at least 30.  If you are experiencing redness caused by rosacea, Mirvaso is a new gel that can help to decrease the swelling of blood vessels.
Creams with hydroquinone, kojic acid or phytophenol can reduce hyper pigmentation.Use a night cream rich in peptides, and a retinol cream or lotion or a prescription retinoid with hydration benefits. Retinoid creams can be applied to your chest, the backs of your hands, neck, and chest, and even your lower eyelids.
Let us know how you keep your skin beautiful at every age. We love to hear it.