Fabulous and Fashionable After Forty
Posted on March 17, 2017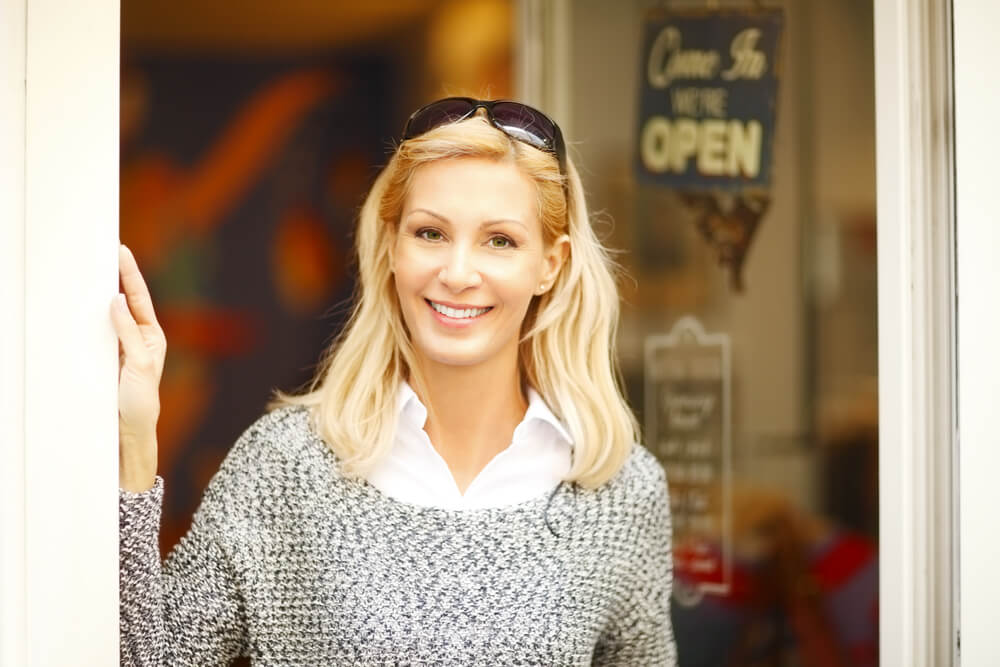 It seems just a few years ago, the words "forty-year-old woman" conjured images of demure wardrobes, generic make up, and outdated hairdos. Now the term is more likely to conjure up a supermodel in a bikini surrounded by her young children and handsome husband. More and more frequently, women are realizing that life doesn't end at 30, rather it starts at 40, and that the word 'style' is still very much a part of an older woman's vocabulary.
Choose the Right Colors
Turning 40 does not consign you to colorless neutrals. Rather, the right colors will enhance your coloring and make you look healthier and younger. This goes for hair as well as clothing. If you're considering a change in hair color, reevaluate your skin tones to find the colors that suit you best. Then go shopping for some clothes in your new color scheme.
Pay Attention to Fit and Style
You can still dress in the latest styles, but you can't skimp on quality, even when it comes to your undergarments. Schedule a professional consultation to find out your exact underwear size and which clothing best suits your body shape and proportions. You will find that tailored pieces can emphasize your best features, whereas shapeless clothing will hide your strong points, as well as your unflattering ones. Your primary aim should be maintaining the look of a well-proportioned figure.
Mix and Match
The last decade has shown a huge shift in the propriety of office wear for older women. Separates replace full suits, which offers more freedom to mix things up. Ditch the boxy blazers and padded shoulders in favor of tailored jackets, pencil skirts, trousers, and jeans. Wardrobe essentials include a leather jacket, a crisp, white shirt, a knee-length pencil skirt, a trench coat, and low-heeled pumps.
Jeans
You can rock a great pair of jeans at any age, just avoid the mom jeans. Experiment with different styles and sizes until you find the ones most flattering to your figure.Look for something between a low rise and high rise, and try to avoid embellishments, holes, and colorful embroidery. Stick with cotton denim with 2 to 3% lycra for a comfortable give and a sleeker silhouette. Once you've found the perfect pair, you may want to purchase a few to wear with a classic white shirt or blouse.
Hair and Makeup
Hair can hide a multitude of sins. Bangs, angles, layers, highlights and lowlights can be a woman's best friend in drawing attention from unwanted lines and wrinkles. Also, keep in mind that grey hair does not automatically mean old age and many women are comfortable capitalizing on their silver highlights.
Don't overdo your makeup. Heavy layers of blush and foundation can weigh down your face and make you look older. Keep makeup soft and subtle. Accentuate the eyes, use a natural blush on your cheeks and a pale lipstick.
Are you fierce and over forty? How do you do it? Let us know.