Dry + Normal = Combination Skin
Posted on February 9, 2016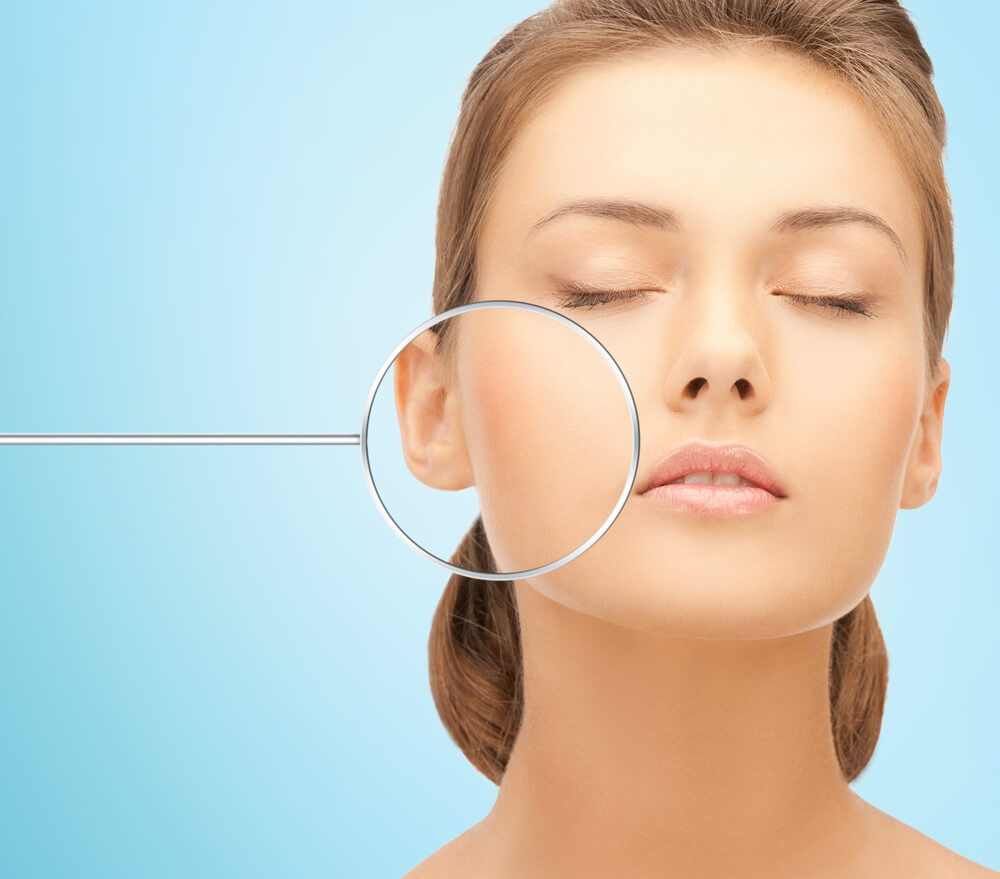 It is not uncommon for some areas of your skin to behave one way while other areas act quite differently. Many women face differing skin types on the face and some experts put the number of women that have true combination skin near 70 percent. If you think your skin is pretty normal, except for those irritating rough and dry patches, you may want to reconsider whether your skin really is normal and dry or whether you have combination skin. The information below will help you determine if you have combination skin and how you can effectively care for it.
Find Your Skin Type
Classic combination skin is identified as an overly oily T-zone – your forehead, nose and chin – with other areas of the face being dry. However, your face doesn't have to be slick with oil for you to have combination skin. If you aren't sure what type of skin you have, there is a way that you can figure this out at home. Wash your face as you normally would, then pat the skin dry. Apply no other products to your skin and allow your skin to do its thing for an hour. When an hour is up, grab a piece of rice paper or another type of blotting paper and begin testing your skin. Gently blot your T-zone, then use a different sheet to blot areas around your eyes and your cheeks. If you find that one tissue has spots of transparency, even if they are small, while the other one does not then you have combination skin. You may be surprised by the results if you previously thought you just had normal skin with some dry patches, but properly identifying your skin type will allow you to care for your combination skin.
How to Care for Combination Skin
It can be frustrating to care for combination skin because it seems as though different parts of your face are at war with each other. The key in any combination skincare routine is to balance the dry areas with those that are a bit more oily. "You may have to treat different parts of the face slightly differently," says Susan Van Dyke, M.D. and dermatologist with the Van Dyke Laser and Skin Care in Paradise Valley, Arizona. This means that you may have to spot treat problem areas using differing products.
You will need to find a gentle cleanser that removes oil without stripping moisture from the dry areas of your face. Exfoliation is also a key step in a combination skincare routine, and alpha-hydroxy acids are particularly beneficial to those with combination skin. When it comes to moisturizing your skin, you may need to use two separate products. A rich cream is ideal for around the eye area and for your dry spots, while a lightweight moisturizer is perfect for any areas that are slightly oil.
Many women go their entire lives believing they have one skin type when they really have combinations of several on various parts of their faces. Your dermatologist can help you determine your skin type so that you can most effectively take care of your skin. Always use well-formulated products that contain quality ingredients so that you combination skin looks balanced and at its best.