Dressing for Your Body Type
Posted on
March 26, 2016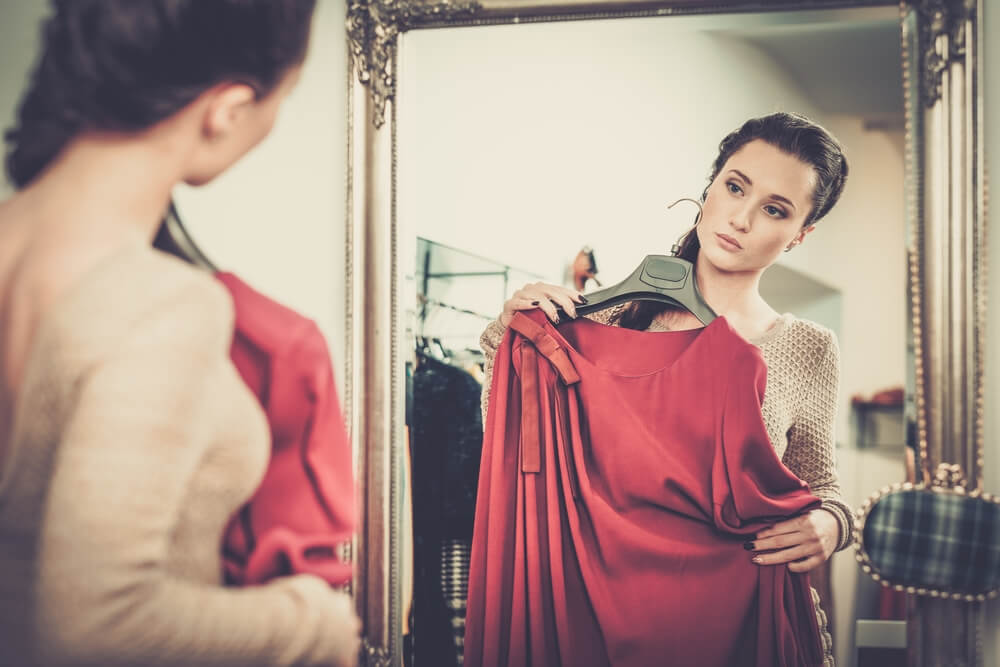 When you hear people say to dress for your body type, you may immediately jump to number measurements like your height and weight. The thing is, body type really has very little to do with how tall you are or how much you weigh. A slim woman may have the same general body shape as a curvier woman, or a tall woman may share a body type with her short friend. Below, learn what the common body types are and how to dress accordingly.
First Determine Your Body Type
As we just mentioned, body type has so little to do with how much you weigh or how tall you are. Instead, body type is all about proportions and dressing for your body type is figuring out what cuts and styles work best with the proportions you have. The five major body types are:
Apple – Drew Barrymore and Jennifer Hudson are examples of apple body types

Pear – Eva Mendes and Jennifer Love Hewitt are examples of pear body types

Rectangle – Cameron Diaz and Kate Bosworth are examples of rectangle body types

Wedge – Naomi Campbell and Demi Moore are examples of wedge body types

Hourglass – Beyonce and Scarlett Johansson are examples of hourglass body types
Apple Shape
If most of your weight accumulates above your hips and you have broad shoulders, ribs and back, you have an apple body type. The best way to dress for an apple body type is to elongate the torso, use clothing that creates the illusion of a waist and to showcase your incredible legs. Some of the best fashion ideas for your body are:
V-neck tops to elongate your torso

Empire tops and dresses

Boot cut or flared jeans to create an even line from your shoulders down

A bra that fits perfectly and that offers good support and lift

Shorter skirts to show off your legs
Pear Shape
If your hips are wider than your shoulders and you have a well-defined waistline and a rounded bottom, you have a pear-shaped body. Clothes that emphasize your waist and arms, add volume to your shoulders and help minimize your hips are ideal for your body type. Specific items of clothing to look for include:
Boat neck and square cut tops

A-line skirts

Jackets that hit right about your waist

Nude pointy-toed heels to elongate your legs

Strapless dresses that highlight your gorgeous arms
Rectangle Shape
If your waist, hip and shoulders are all very similar in size, then you have a rectangle body type. While weight isn't indicative of body types, rectangle body types do tend to be on the slim side as a general rule. You want to create the illusion of curves and show off your arms and legs. The following clothes are all great pieces for rectangle body types:
Dresses that have cinching, especially on the sides

Scoop or sweetheart necklines

Tops that have accents like ruffles, collars and other details to flatter your chest

Skater-style skirts to create a bit of volume

Layer pieces to create more dimension
Wedge Shape
If you have a wide chest and broad shoulders compared to a smaller waist and hips, your body type is wedge, also known as the inverted triangle. Your ideal fashion focus is to soften your broad chest and shoulders while accentuating your lower body. Clothes that help you achieve great balance when you have a wedge body type are:
Full skirts

Wide-legged trousers

Tops with ruching on the sides to create a more exaggerated waist

Bootcut or flared denim

High-waisted pants or skirts
Hourglass Shape
If you have shoulders and hips that are similar in size and proportion and a smaller waist, you have an hourglass body type. The most important fashion guideline for hourglass body types is to pick clothing that accentuates and flatters your curves. Items of clothing that help you achieve this include:
Wrap dresses

Skinny or straight jeans

Belts worn at the waist

Fitted dresses – avoid anything too baggy

High-waisted skirts
It's important to remember that no matter what body type you have, if you love something, you can make it work for you. Fashion is about personal expression and while there are certain styles, colors, cuts and fabrics that naturally enhance your body type, you aren't limited to only these items. Have fun experimenting with different pieces that make your body look great and that make you feel confident and beautiful.