Common Middle Age Skin Care Snafus
Posted on
March 8, 2017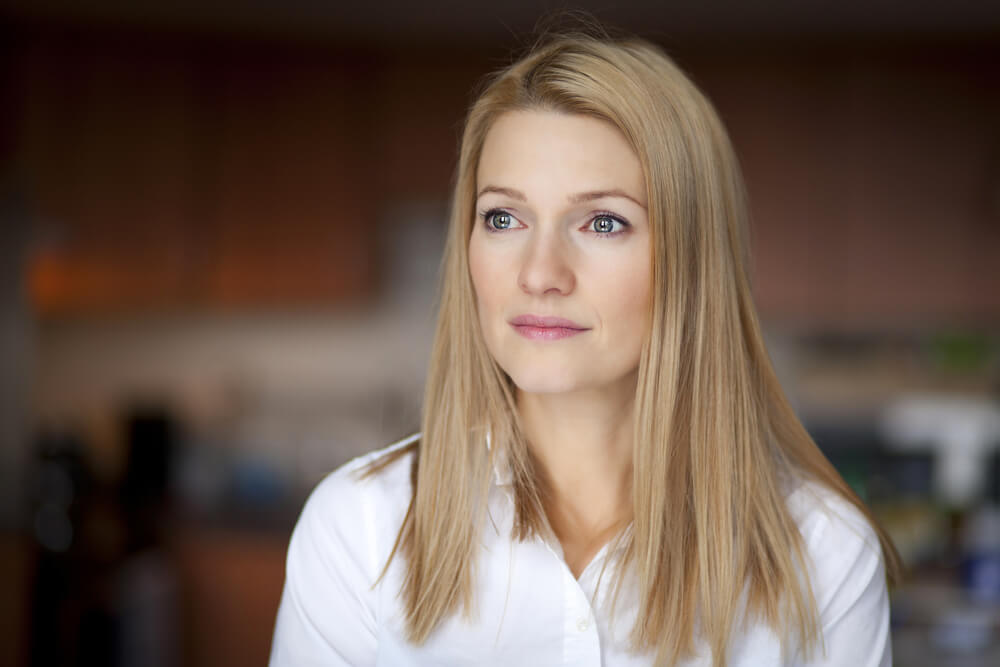 The new millennium is all about blurring lines, casting off labels, and busting out of stereotypes, right? With 40 being the new 25, and 50 being the new 30, it's getting harder and harder to put a definition on what exactly constitutes "middle age." The words almost seem to have become a polite euphemism for a youngish grandmother. In fact, by today's standards,  it seems more appropriate that middle age be renamed "the New 20's." So, with that in mind, let's talk about skincare concerns for women in their "New 20's."
Gentle Care
As you age, your skin gets drier and more sensitive. You're likely to find the strong acne prevention formulas you used in your 20's now too harsh for your skin.  Switch to a fragrance-free, gentle cleanser formulated for all skin types. Look for something soap free to avoid drying and consider adding an oil-based cleanser to dissolve excess dirt and makeup rather than a separate, additional product to remove makeup. When you wash, use lukewarm water on your face, rather than hot water, and pat your face gently to dry.
Antioxidants
As the skin's natural oil production diminishes, the need for moisturizer increases. This is where antioxidants come in. Look for a product containing hyaluronic acid, a moisturizing agent which occurs in the body naturally.  Glycerin and shea butter will help to reverse existing free radical damage and prevent further damage from occurring. Antioxidants also support collagen production, helping to defend skin against wrinkles and sagging skin. Other key antioxidants to look out for are green tea, polyphenols, resveratrol, and vitamins C and E.
Sun Safety
The importance of sun safety cannot be underestimated at any age. UVA and UVB rays can wreak havoc on the skin, breaking down collagen and contributing to developing wrinkles and fine lines. Protect your skin with a broad-spectrum sunscreen with an SPF of at least 15 every day, without exception. Those with sensitive skin should avoid chemically based sunscreens and may want to look for a product claiming titanium dioxide as its active ingredient.
Use Retinol
Often referred to as the "gold standard" of skin care, retinol is an absolute must for your evening skincare.  Otherwise known as vitamin A, retinol stimulates cell turnover within the skin, which tends to slow down in the 30's and 40's, and can also smooth skin texture and lighten hyperpigmentation.  If you're going to use retinol, however, keep in mind that it is known for its potency and can be irritating to sensitive skin.  Apply moderately to start and reduce application if you notice breakouts or redness.  If wrinkles around the eyes are a concern, you may want to consider adding an eye cream that combines retinol with ingredients like glycerin, niacin amide, and hyaluronic acid, for hydration, specifically for use around the eye area.
All Over Body Care
You know how important it is to keep the skin on our faces resilient, but care for the skin on your body must not be neglected.  Remember that the oil production in our body also gets slower with age, and skin can become dry and itchy.  Ditch your drying soap for fragrance-free shower creams and gels with hydrating ingredients like olive oil, shea butter, and jojoba oil and swap the scalding showers for a lukewarm rinse to keep dryness at bay.  Follow up by applying body cream with AHAs while the skin is still damp to lock in moisture and exfoliate dead skin cells.  Regular exercise can also help skin keep its glow by bringing oxygen and nutrients to the skin.
What do you do to keep your skin in shape in your "New 20's?"  Let us know!