Write your own review!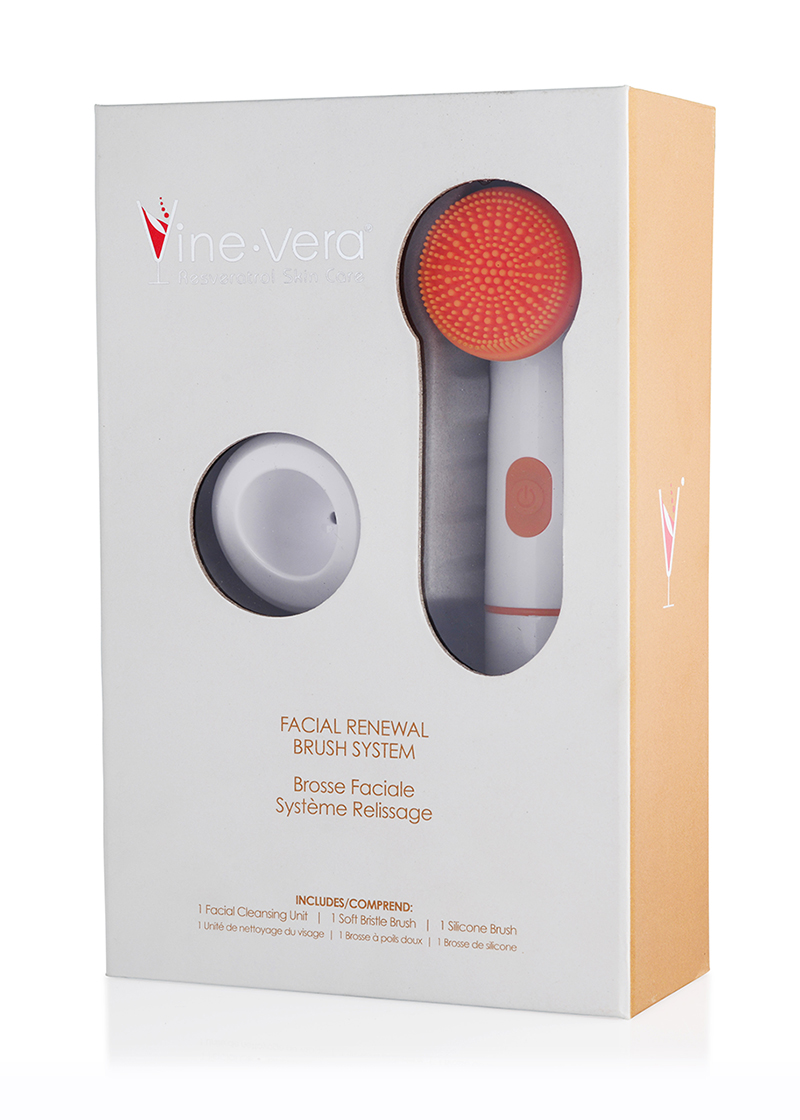 Facial Renewal Brush System
The Facial Renewal Brush System from Vine Vera offers an invigorating spin on exfoliating and cleansing. This gentle yet powerful deep-cleansing and moisturizing dual-brush system helps to both sweep away impurities and rough, dry skin as well as help to deliver optimal benefits and product penetration of your Vine Vera skin care solutions. Signs of dull, lackluster and uneven skin tone are smoothed away to reveal a more youthful-looking and brilliantly balanced complexion.